ShopEngine is a WooCommerce plugin that allows you to leverage all the advanced eCommerce features on your website with the most flexibility.
ShopEngine's integration with WPML gives you the opportunity to build WooCommerce multi-language websites. ShopEngine is compatible with WPML String Translation which allows you to translate plugin strings; texts that are not in posts, pages, and taxonomy.
Read this documentation to learn how to translate ShopEngine plugin strings with WPML.
Pre-requisite #
You need to have these plugins installed on your WordPress site to make the ShopEngine WooCommerce multilingual support compatible and create WPML multilingual content:
WooCommerce Multilingual & Multicurrency
WPML Multilingual CMS
WPML String Translation
Besides, you will obviously need WooCommerce, ShopEngine lite, and ShopEngine Pro plugins installed.
Warning!
To use the ShopEngine Plugin with WPML, go to WPML > Settings > Post Types Translation, find Builder Templates (ShopEngine-template), and select not translatable. Otherwise, the ShopEngine template translation won't be compatible with WPML.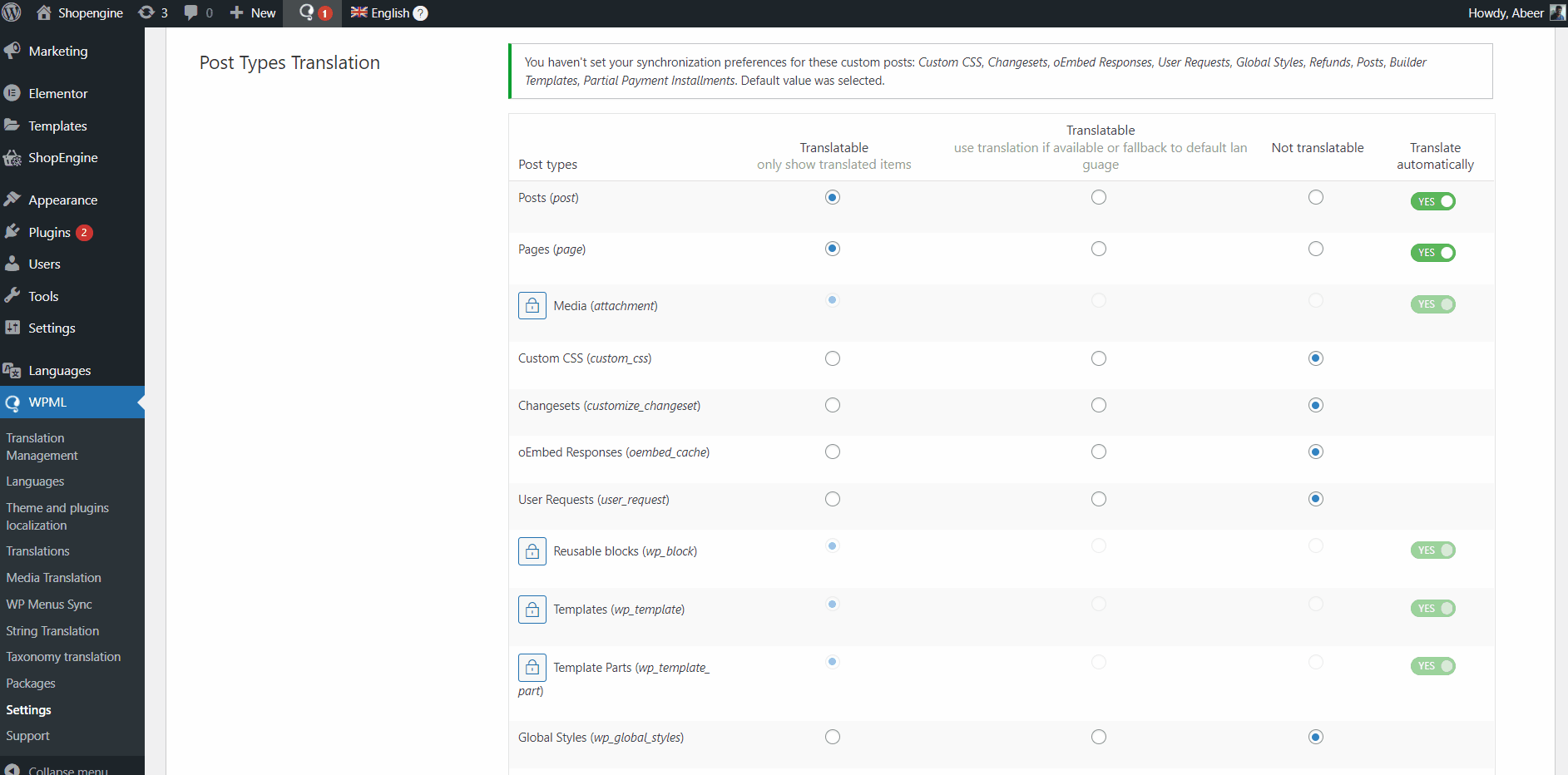 How to translate ShopEngine plugin strings using WPML string translation #
To translate plugin strings, WPML scans the plugin for strings. In order to add ShopEngine plugins for sting translation,
Navigate to WPML > Theme and plugins localization from your WordPress dashboard.
Under the Strings in the plugins, find ShopEngine and ShopEngine Pro plugins.
Tick the checkboxes for ShopEngine and ShopEngine Pro.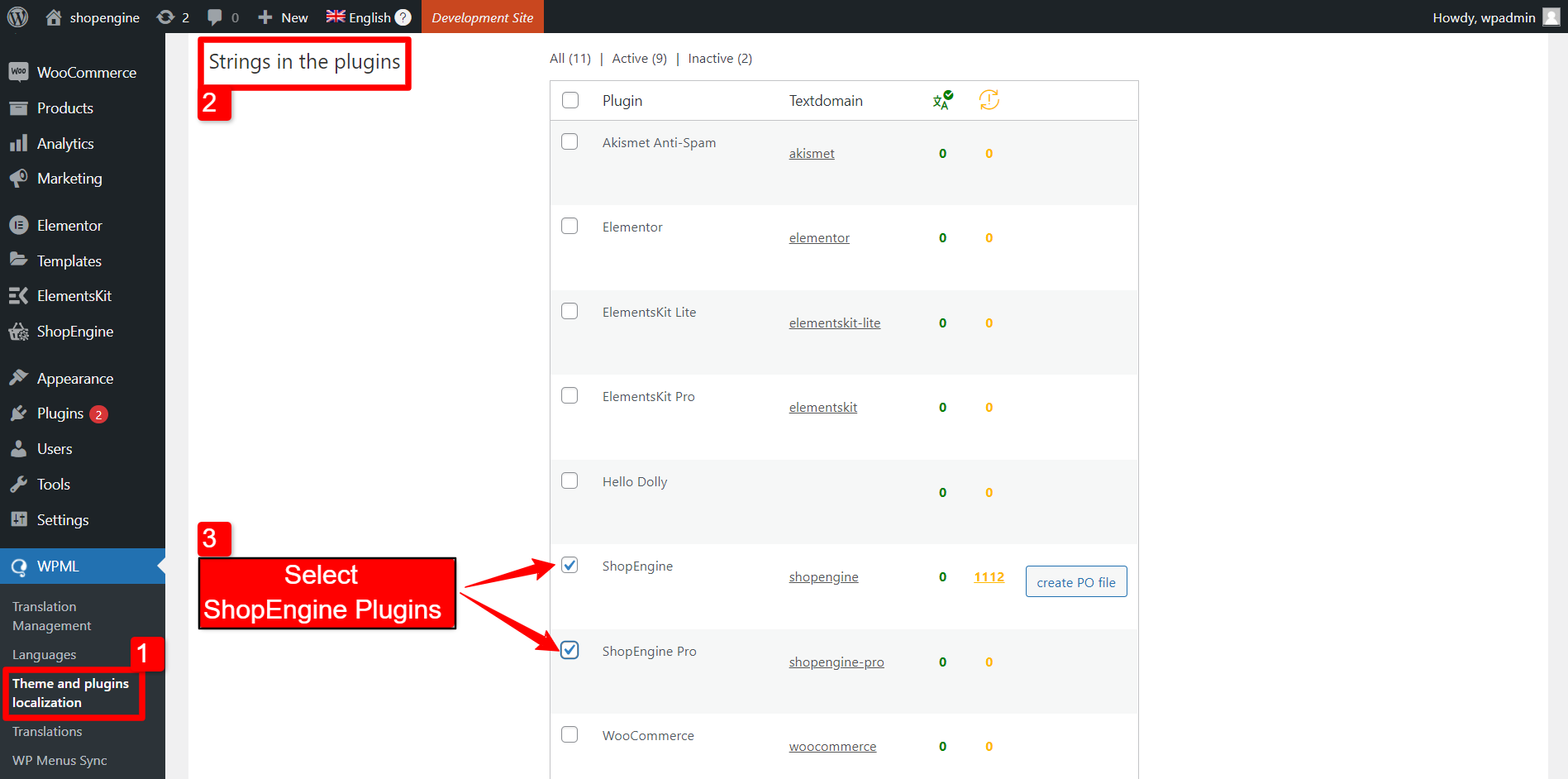 After that, click on Scan selected plugins for strings button to start scanning the ShopEngine and ShopEngine Pro plugins for strings.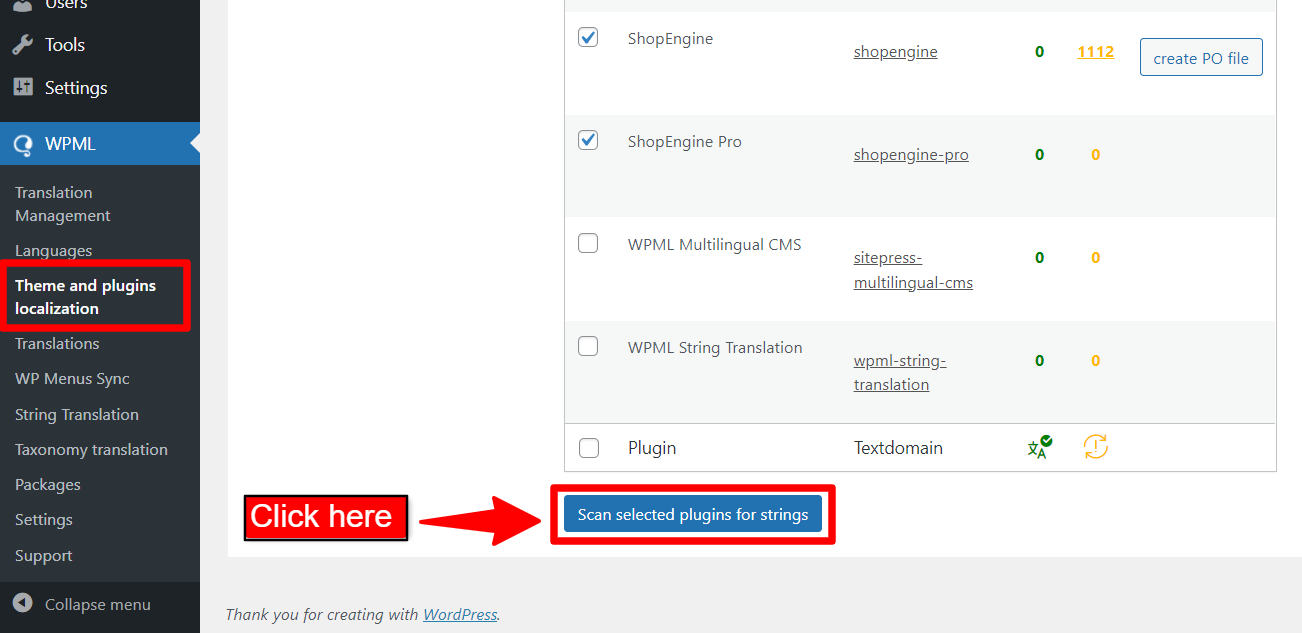 Scanning the plugins will take a little time. Once the scanning is done, you will see the scan results as this: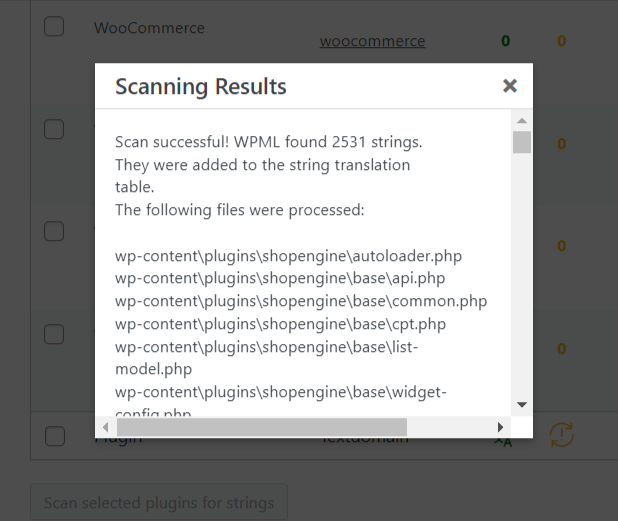 Step 2: Translate strings of ShopEngine plugins #
To translate the ShopEngine and ShopEngine Pro,
Navigate to WPML > String Translation from WordPress dashboard.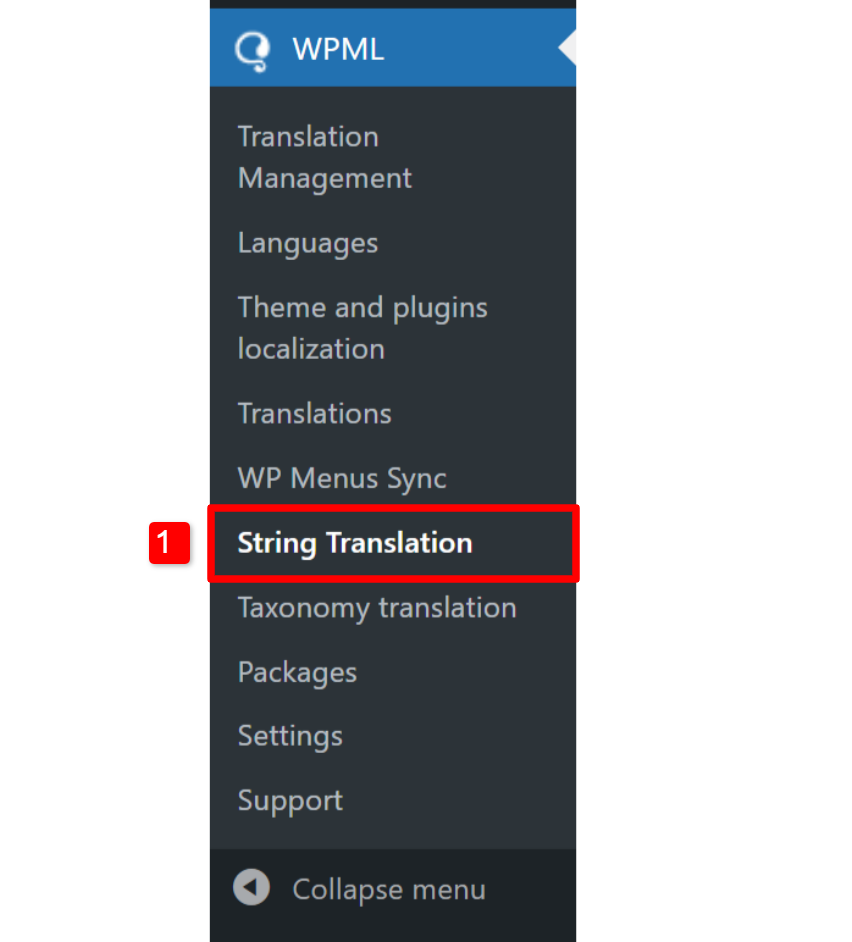 On the String Translation page, you can add translations for the individual strings. Click on the "+" under the language flag. Then you get to add the translation on the required field.