Wishlist Module let customer save products they wish to buy later in their wishlist under their account for future reference. Users can any time add or remove items from the wishlist
Let's check how you can use this module and website users can use it
Step 1: Enable the Wishlist Module #
You need to enable the module for it to activate. To enable the module
Navigate to: ShopEngine > Modules.
Find the Wishlist Module from the module list.
Click on the Settings Icon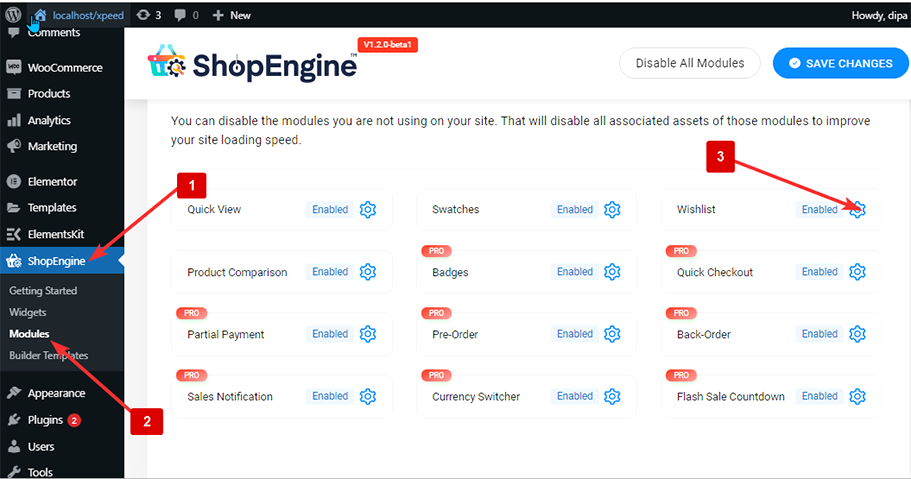 Turn on the Enable the module option
Save changes.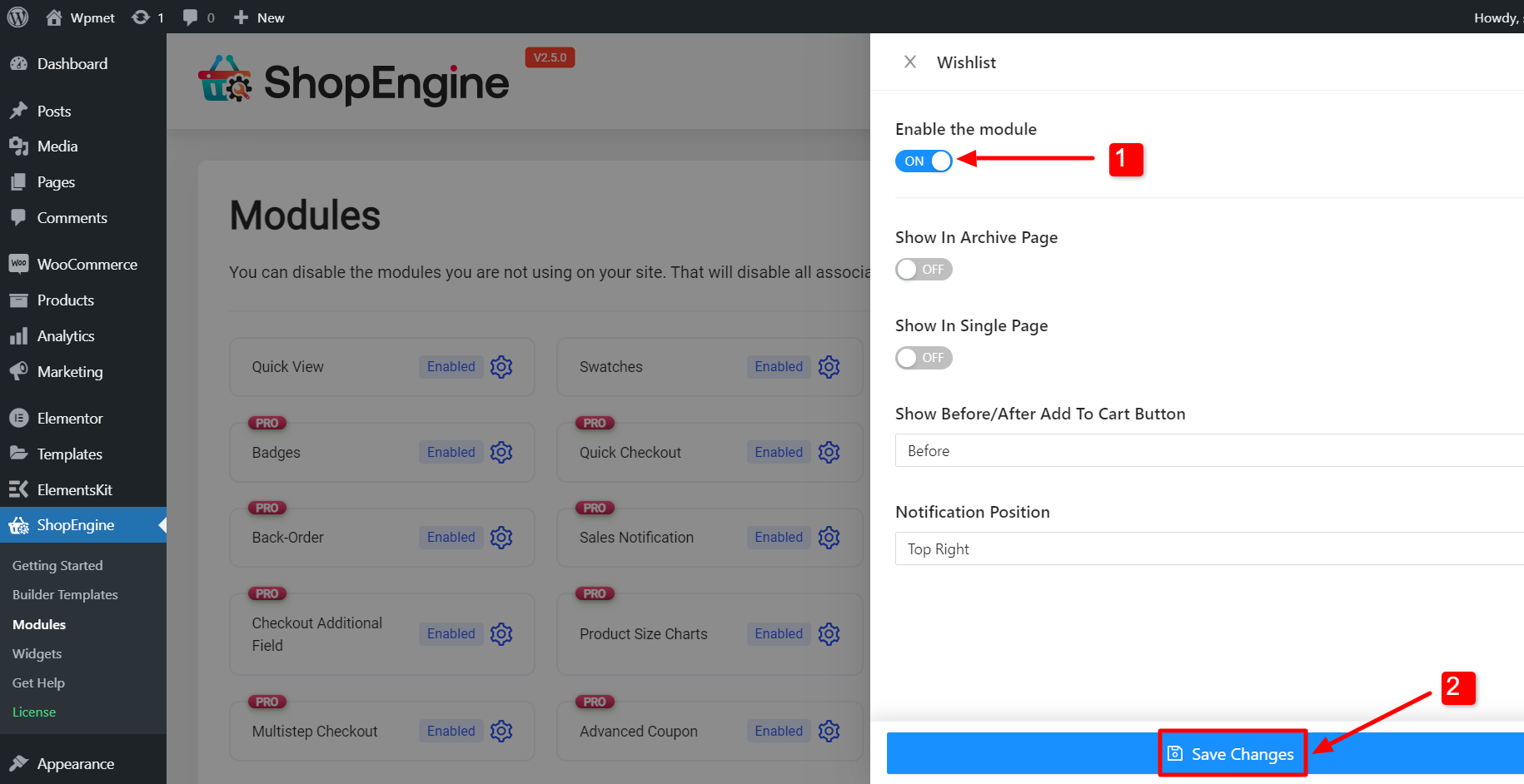 Note: You can also enable all the modules at the same time. Check out how you can turn on all the modules at once.
Step 2: Configure the Wishlist module settings #
You can customize the following settings: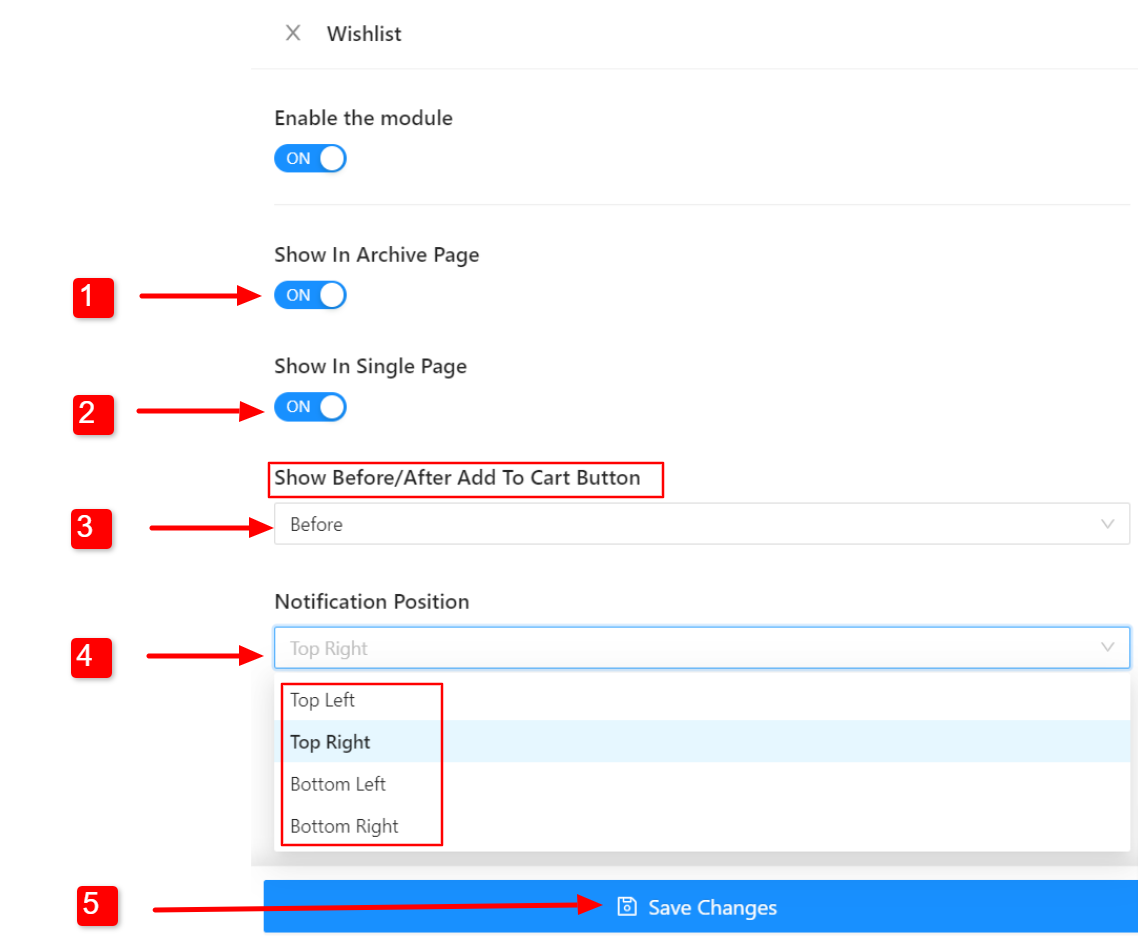 Show In Archive Page: Turn this option on to show the wishlist option on the Archive Page.
Show In Single Page: To show the wishlist on the Single Product Page, turn this option on.
Show Before/After Add To Cart Button: You can choose to show the wishlist button either before the "Add to Cart" button or after the button.
Notification Position: Choose the position for the popup notification that will appear when a product is added to the wishlist.
Click Save Changes to update.
Check how it works at the front end #
Now Wishlist Module should work on the front end of the website. To check how it works,
Open a WooCommerce page (Shop page, Single Product page, Archive Page, etc.).
There is a Wishlist button with each product.
Click on the button to add products to the wishlist.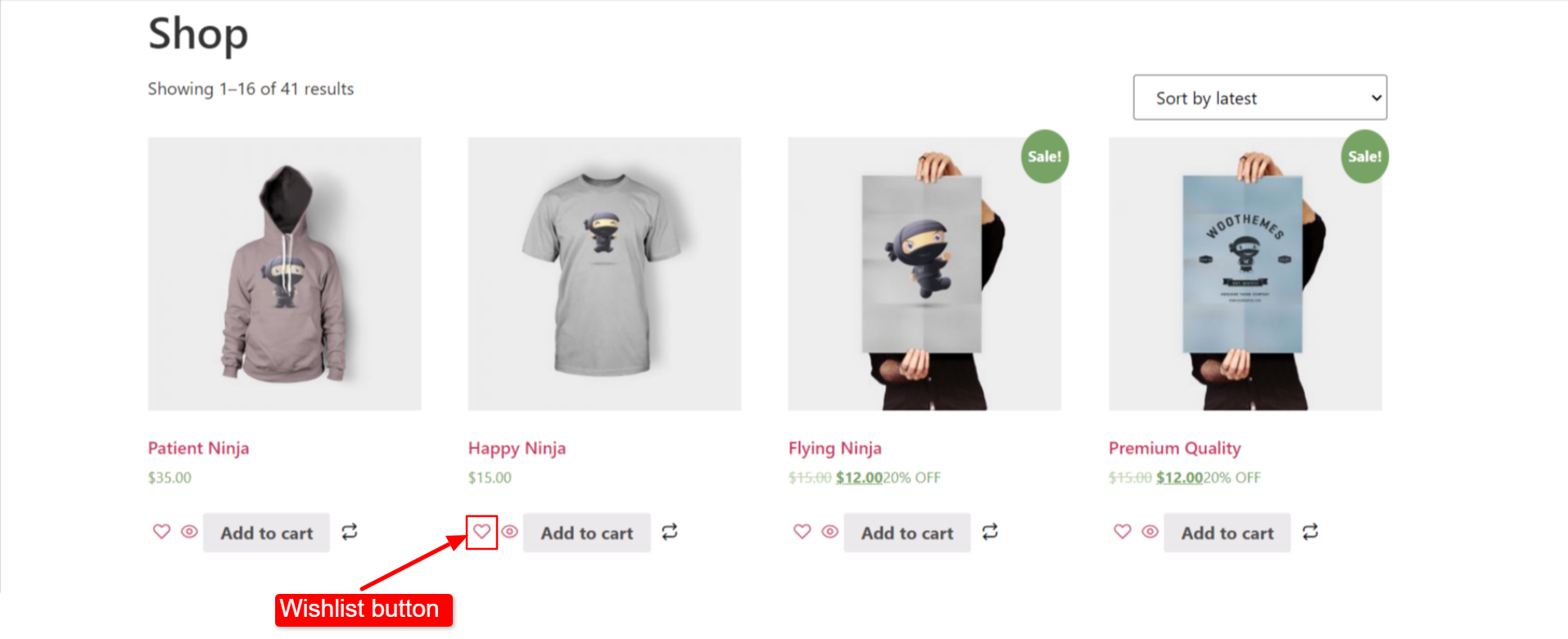 When you add a product to the wishlist, a popup will appear that confirms the listing of the product.
You can also remove an already added product from the wishlist with the same button.
When you remove a product from the wishlist, a popup will appear that confirms the exclusion of the product.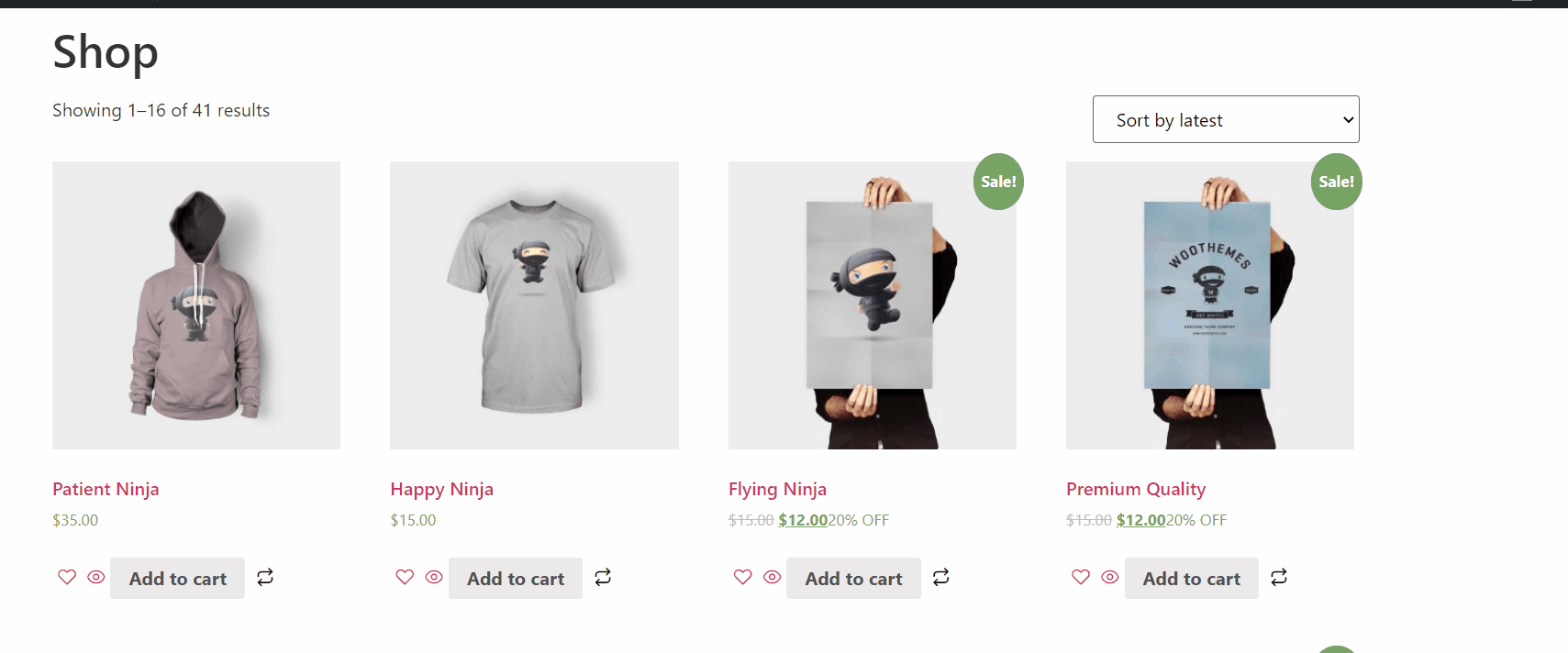 How customers can view their Wishlist? #
Let's look at the feature for the WooCommerce store customers:
Customers need to be logged in to add products to the wishlist. If someone is not logged in, he/ she will get a message asking to log in.
Go to: My Account > Wishlist

Here one can check the saved wishlist
To remove any items from the wishlist one needs to click on the cross button.