A product price widget is a widget by that you can customize how the product price will be shown on your website. ShopEngine provides an easy price customization option with this widget.
Benefits of using product price widget #
Here are the benefits of using the product price widget:
You can grab your customer's attention.
It will increase the opportunity to increase sales.
This widget will increase your visitors.
3 steps of customizing the product price with product price widget #
Follow the following steps to customize the product price with this widget:
Step 1: Create a single-page template. #
First, You need to enable the product price widget. Then, you need to create a single-page template. For creating a single-page template check out the documentation about creating a single-page template.
Step 2: Edit product price with the Elementor. #
You need to click the edit with The Elementor button for customization.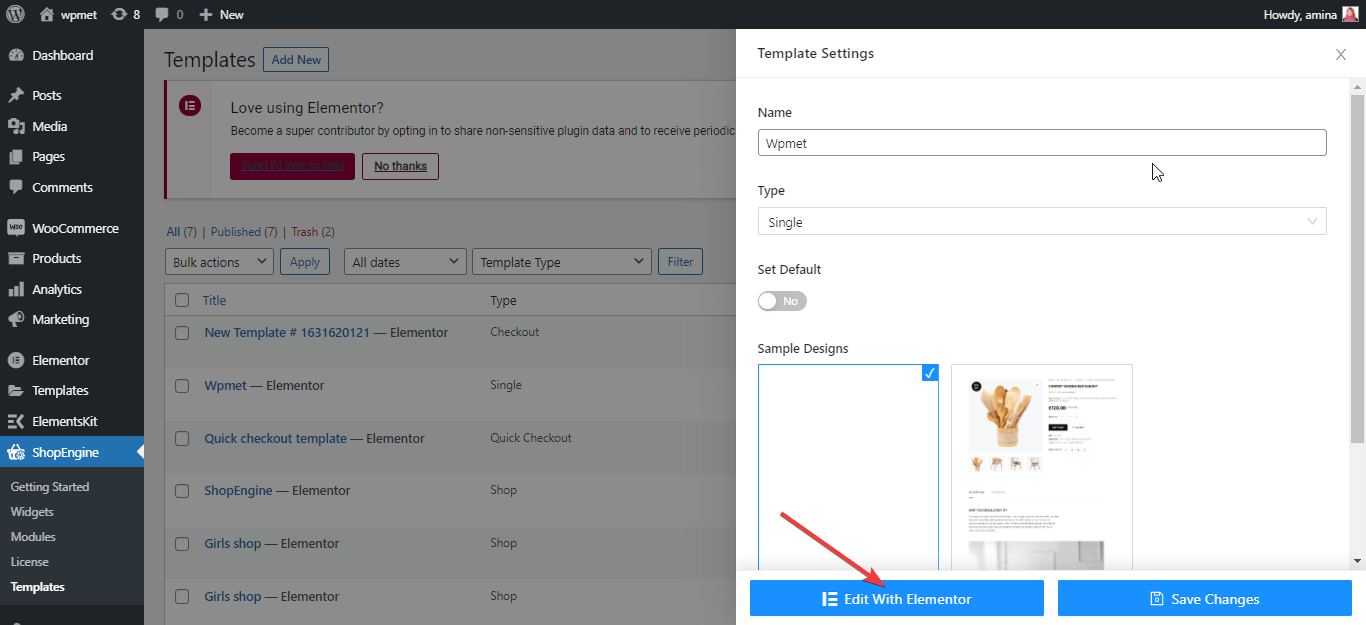 Now add a new section by clicking on the plus sign.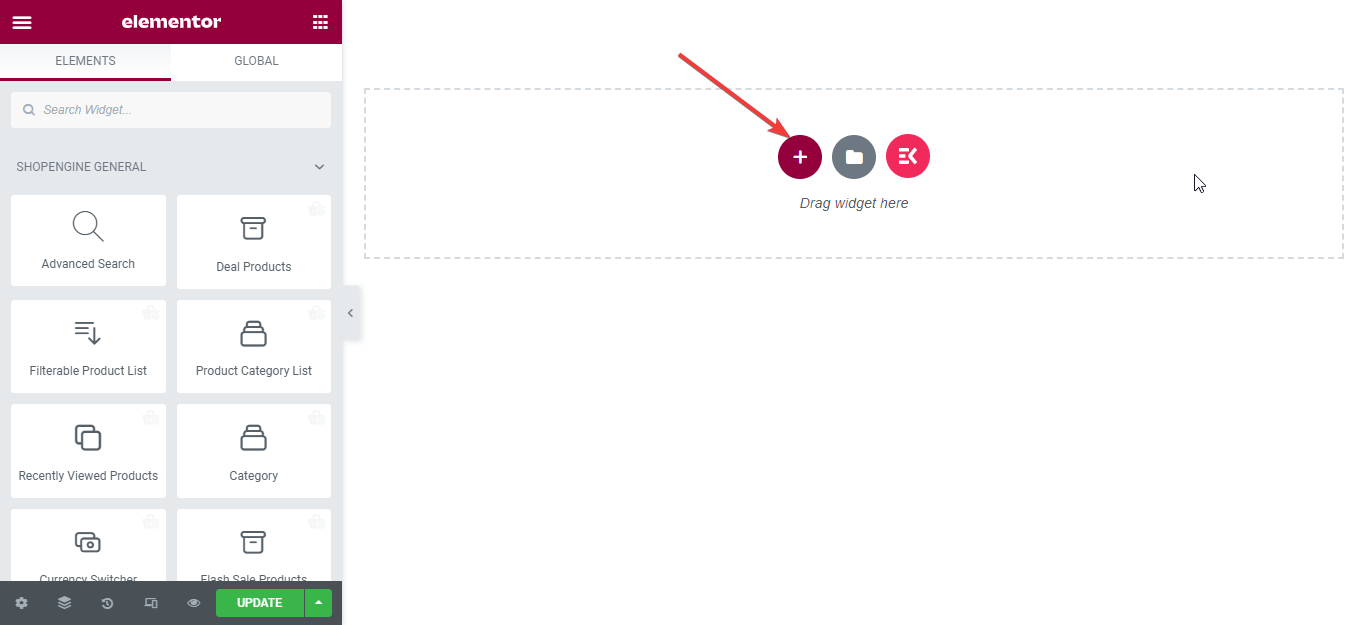 After that, Search for the product price widget in the search widget section and drag and drop the widget in the section like the picture below.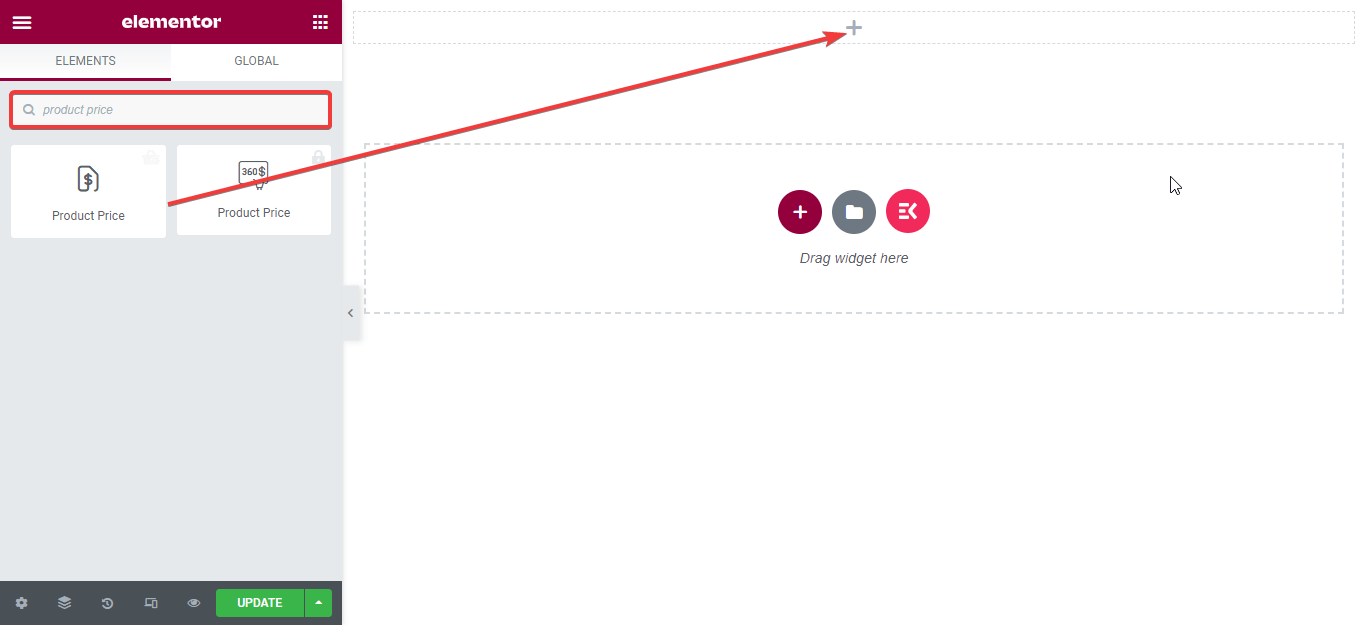 Now it's time to edit the style of the price. You need to edit the following areas:
Price:

Alignment: You can select where to show the product price. Left, middle, or right.
Typography: Change the typography of your price.
Color: Choose text color as your preference.
Space-in-between: Change the space between your pricing text.

Sale price:

Color: You can change the color of your sale price. Remember it is not for the full product price.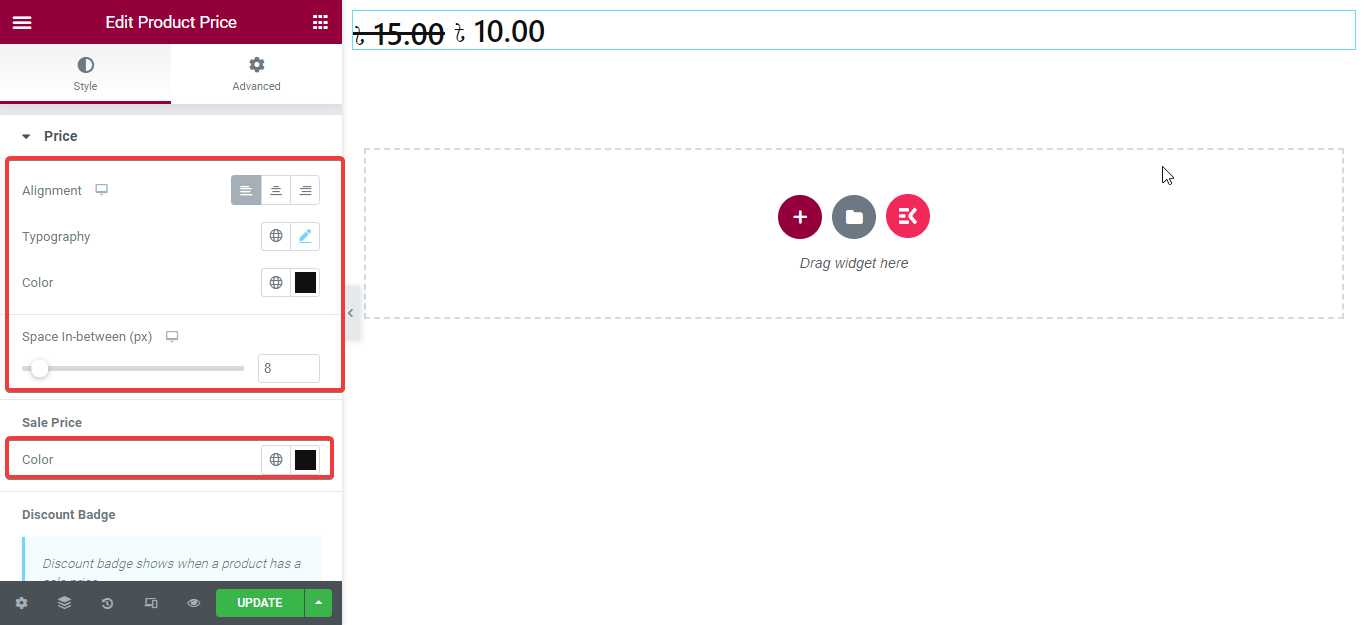 Discount badge: Make the below changes to your discount badge.

Typography: Edit the typography of your discount badge.
Color: Change the badge color.
Background color: You need to change the background color of the badge.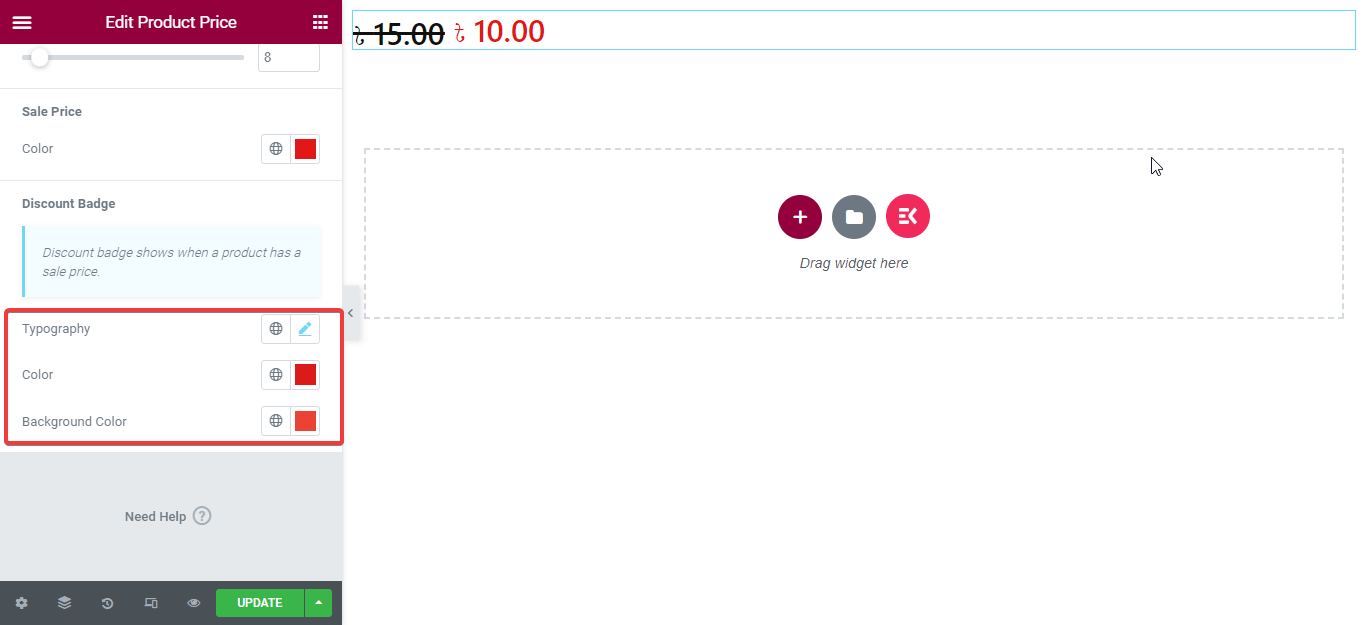 Step 3: Update the final product price. #
Finally, press the update button to make it live.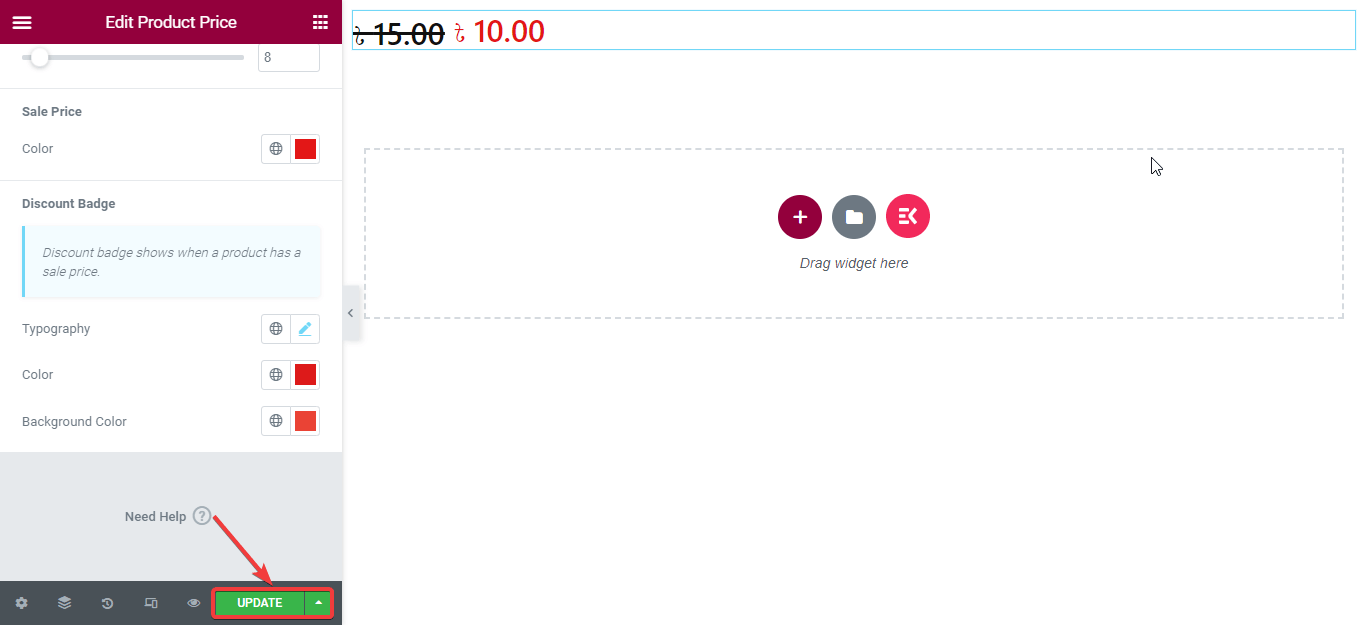 Have a look at the final customization: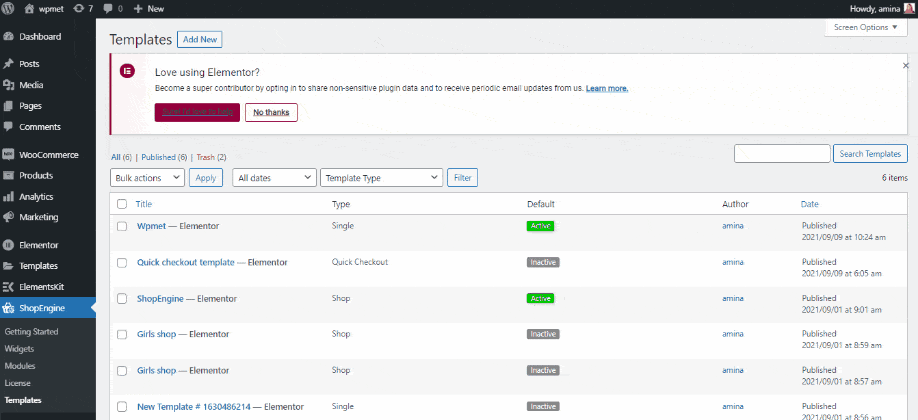 Note:
This product price widget depends on the currency switcher module. Because the price will change according to the currency you will choose in the currency switcher module.