The quick checkout module of ShopEngine will let you add a quick checkout option. Your customers can easily place orders in a few seconds. No need to face hassle to place an order.
What are the benefits of using the quick checkout module? #
This module will offer you lots of benefits. Here is the list of the benefits that it offers:
It will save your customers time.
This module will increase your sale because your customers can quickly place orders.
It will redirect your customers to the checkout page.
Your customer will have an easy checkout option.
The order process will be as simple as anyone can place an order.
Steps of using quick checkout module #
Now, Enabling and adding a quick checkout module is super easy with ShopEngine. Follow the following steps to add a quick checkout option for your customers:
Step 1: Enable the quick checkout module. #
To use this module, you need to enable it.
Navigate to ShopEngine >> Modules.
Click on the Quick Checkout module.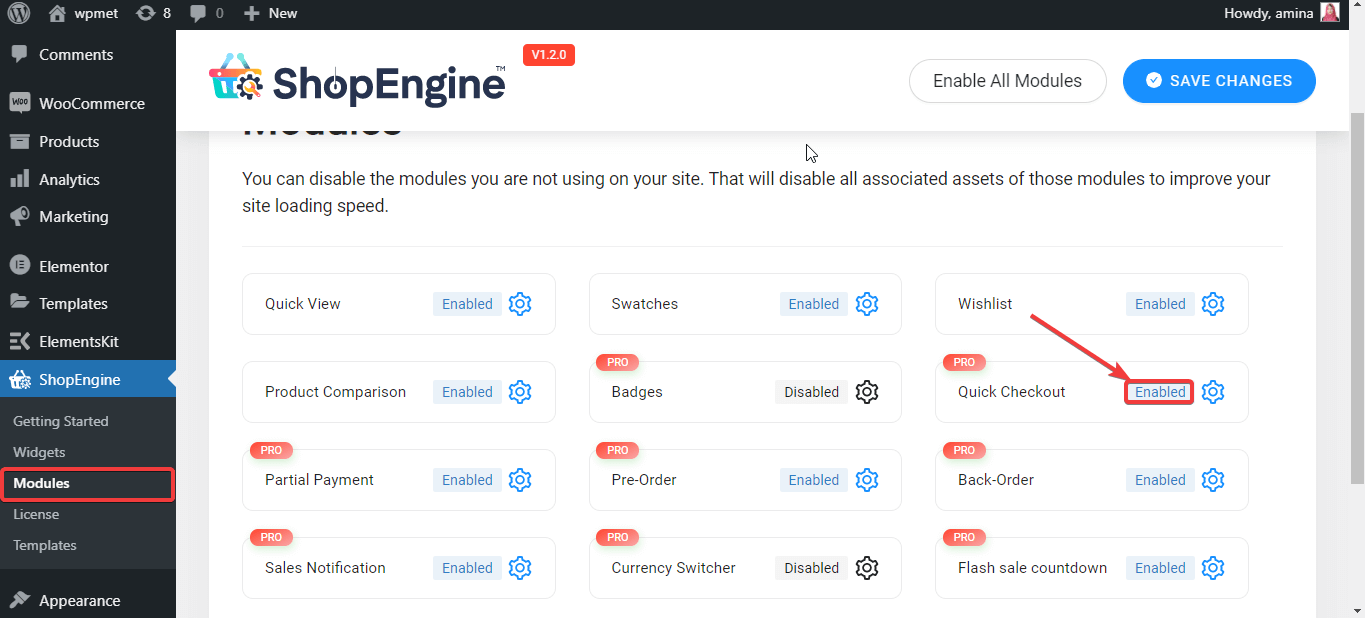 In the settings window, Enable the module.
Enter a Button Label.
Click on the SAVE CHANGES.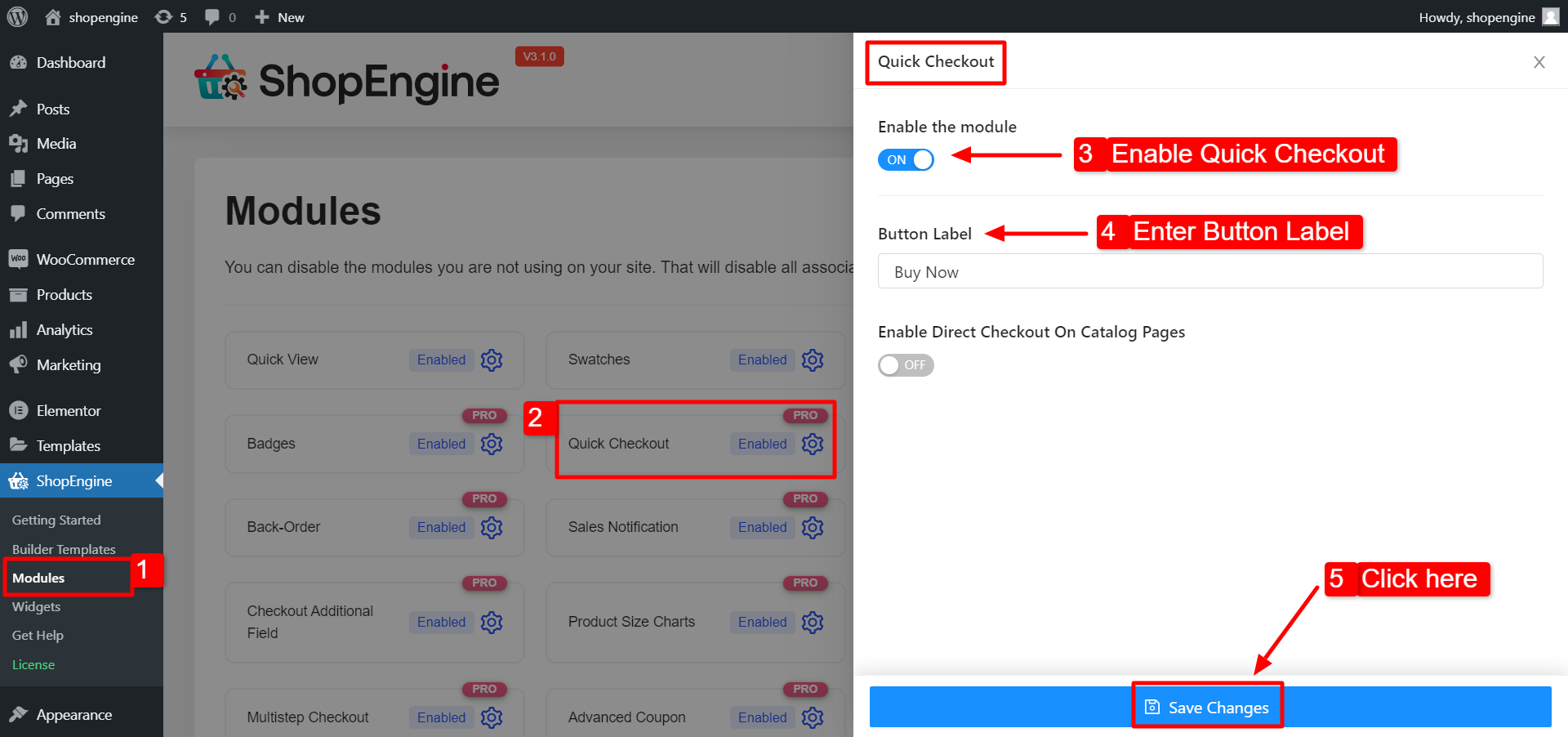 Step 2: Add a template for quick checkout. #
In this step, you need to add a template to use this module. For creating a template follow the documentation on the quick checkout template.
Now, here is the final look at your added module: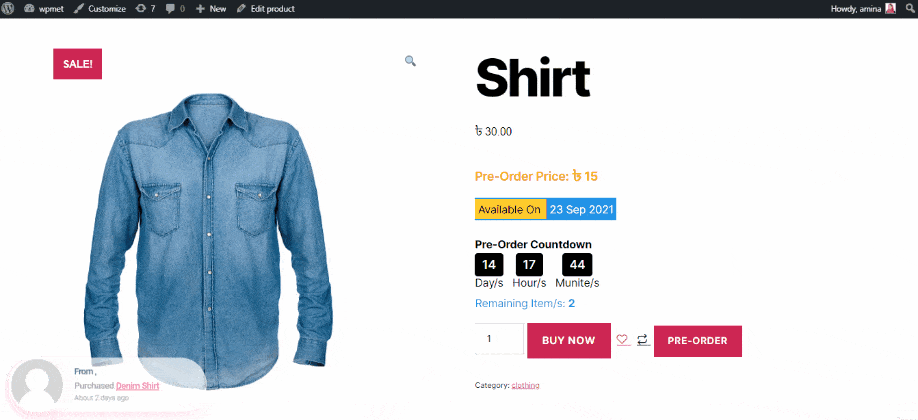 Direct Checkout #
ShopEngine comes with a Direct Checkout feature where shoppers can choose a product from the product Catalog Pages (such as the shop page and product list) and directly move to the checkout page.
To enable the Direct Checkout feature, navigate to ShopEngine >> Modules and open Quick Checkout module settings.
In the setting window, turn on the "Enable Direct Checkout On Catalog Pages" and click on SAVE CHANGES.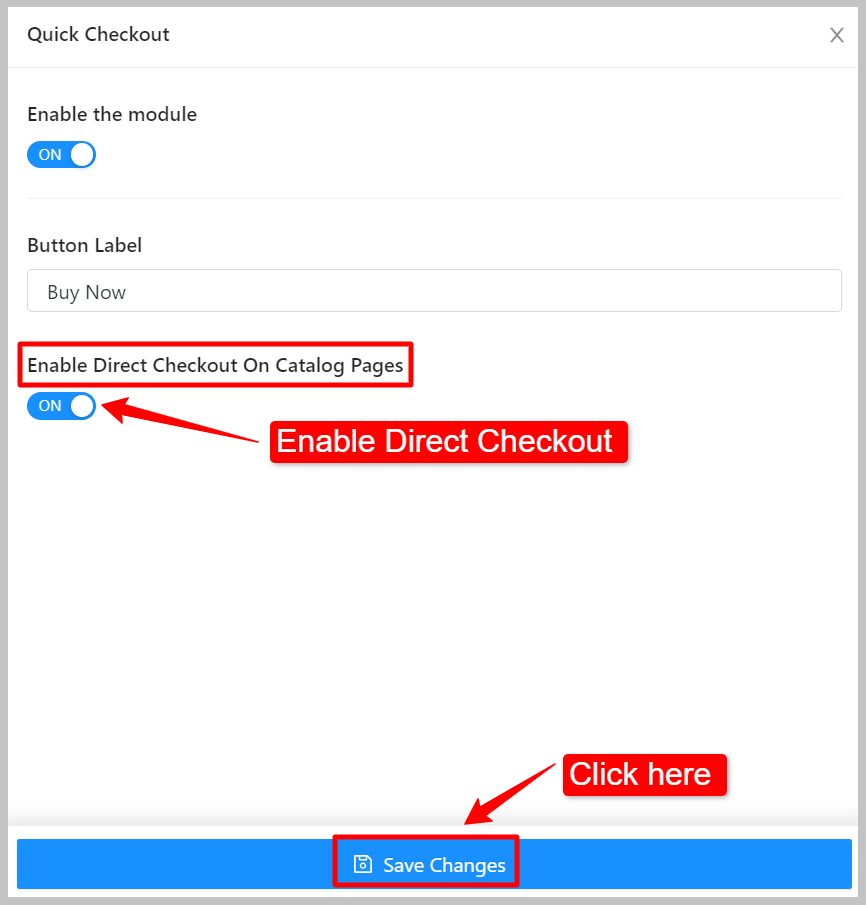 Now open a catalog page (such as Shop page). You will find a Direct check out button to every product. Click on the button, and you will be proceeded to the checkout page.