Welcome to WP Ultimate Review
Credibility & Social Proof
Plugin for WordPress!
Build the bridge between you and your audience with the best WordPress review plugin out there. WP Ultimate Review gives you the easiest solution to collect social proof and build your brand in no time!
Trusted by 10,000+
WordPress Enthusiasts
WP Ultimate Review, with its easy-to-use features, empowers WordPress websites including —
WP Ultimate Review also enables site visitors to contribute their own reviews and ratings.
WordPress Review
Collection Made Easy!
Here's what makes WP Ultimate Review the most convenient social proof plugin for WordPress 👇
The fastest and easiest way to collect reviews from your customers/visitors along with ratings and other relevant data. Be it posts, products, or any CPT in WordPress, only a few seconds is all it takes to submit reviews using WP Ultimate Review!
Review submission made easy

Available everywhere in WordPress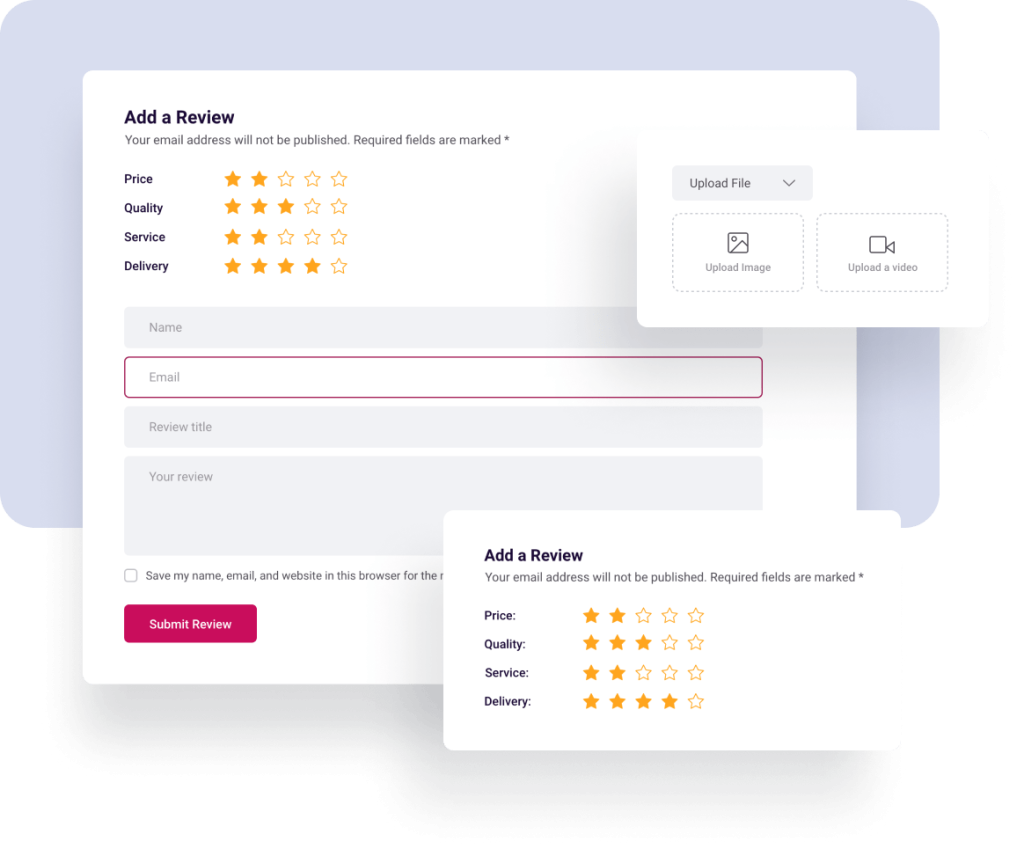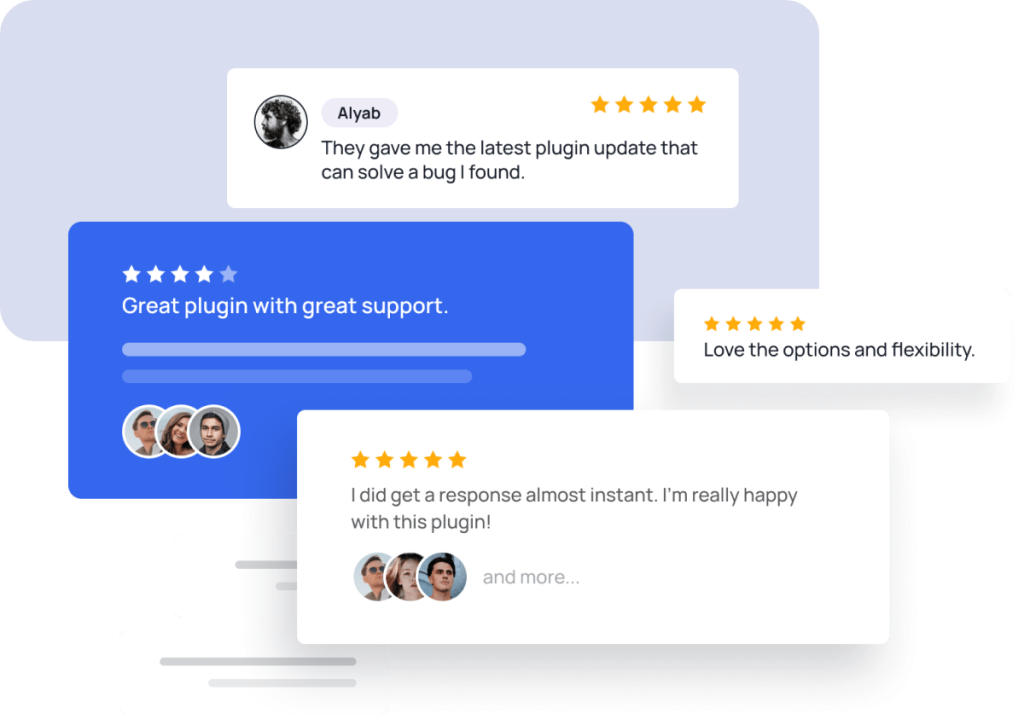 Introducing our sleek and modern list feature designed to elevate the way you showcase reviews on your site! With this new addition, you can now exhibit your valuable customer feedback in an organized and visually appealing manner, creating a captivating experience for your website visitors.
Modern list feature designed

Showcase reviews on your site
Customization is the key to making your summary uniquely yours. Choose from a range of colors, styles, and layouts to match your brand's identity and make a lasting impression. Our user-friendly interface allows you to create polished and professional visual summaries effortlessly.
Making your summary uniquely

Choose from a range of colors, styles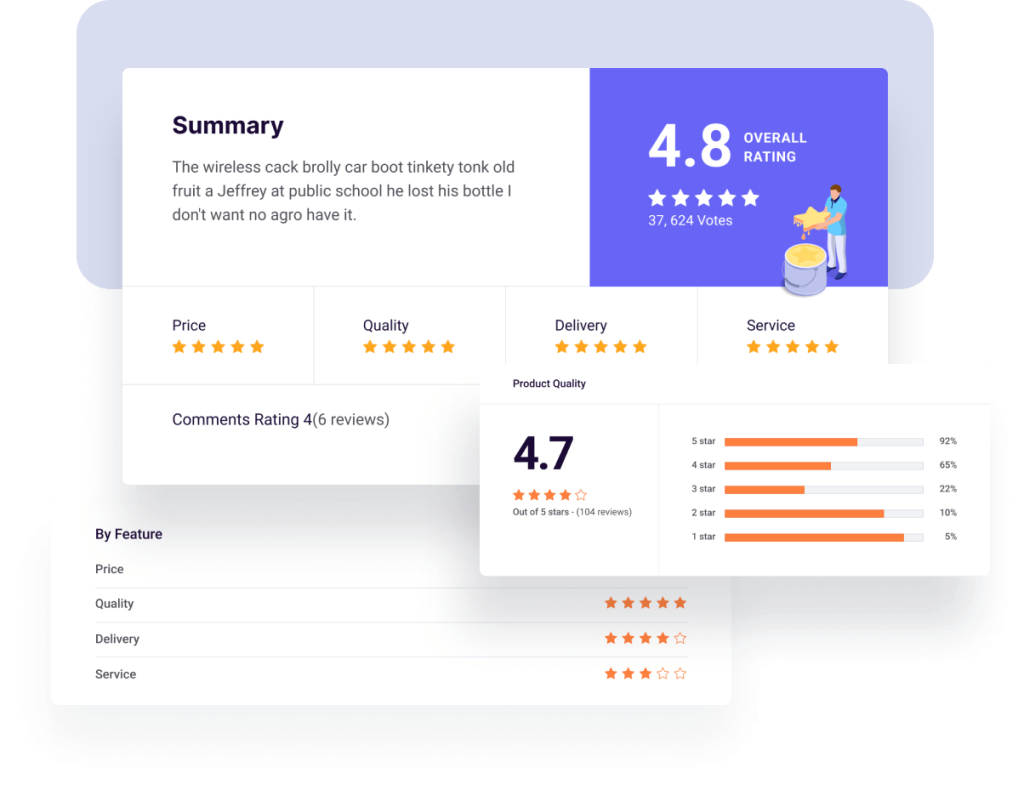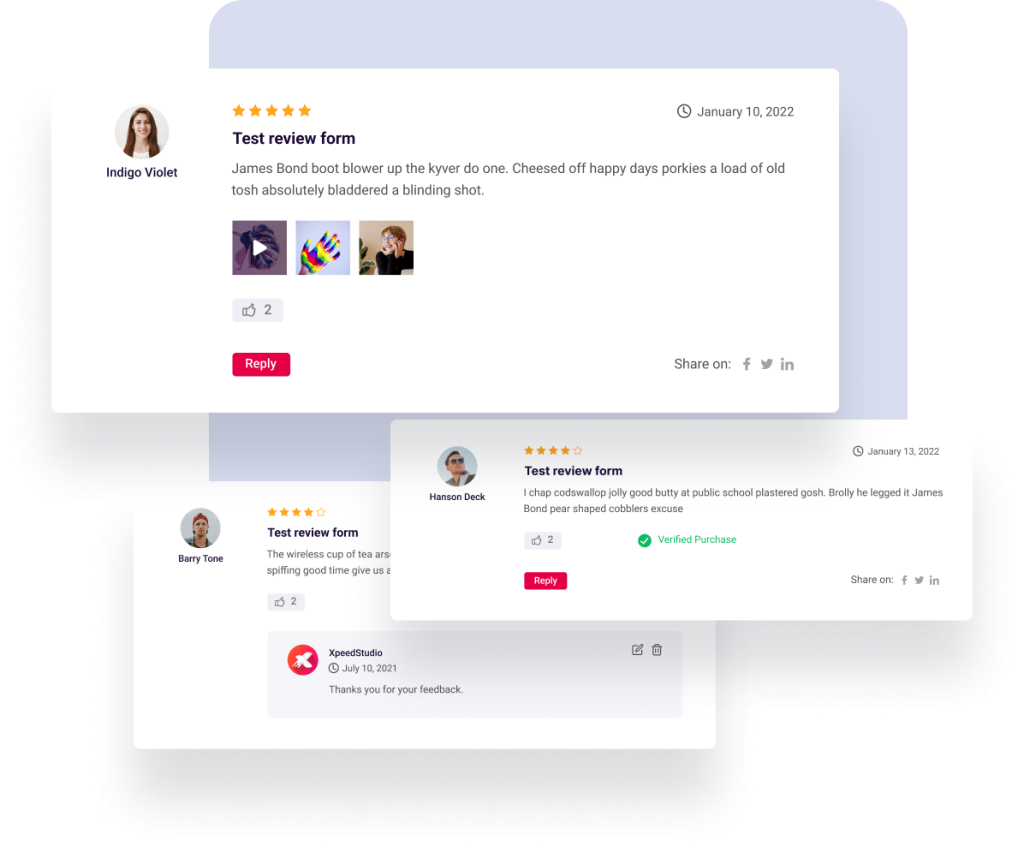 Introducing our latest feature that allows you to set smart conditions for reviews, giving you full control over how your customer feedback is displayed. With the ability to enable or disable specific elements like names, titles, and more, you can tailor the review display to perfectly align with your brand and user preferences.
Set smart conditions for reviews

The review display to perfectly align
Why Choose This
WordPress Plugin for Reviews
Let's have a look at the other features & use-cases of WP Ultimate Review
Frequently Asked Questions (FAQ) on WP Ultimate Review
Confused or have any queries about this WordPress review plugin? These FAQs might help 👇
WordPress Review Plugin that Understands Your Needs!
See what our valued users from WordPress.org are saying about WP Ultimate Review
Able to solve bug
They gave me the latest plugin update that can solve a bug I found. As I couldn't wait for them to release the update on the platform, the sent me the updated plugin personally. Thanks.
alyab
Good and easy
Really good plugin. It does everything I needed, it's very easy and the support is really good, I did get a response almost instant. I'm really happy with this plugin!
ciss
Great plugin with great support
I use this plugin on my sites. It really looks beautiful and quite functional. I really hope that the authors will continue to develop in this direction. I also want to note very quick answers from support...
fxfst
Great!
Nicely working on my site. I wanted to add a review of different attributes such as Quality, Service, etc and this plugin is doing that fine.
max1394
The Best WordPress Review Plugin is Just Clicks Away!
Get started with WP Ultimate Review and make an everlasting connection with the audience.