The Product Excerpt widget is intended to be used on a single product page.
If you want to give shoppers an excerpt of your product, you can use ShopEngine's Product Excerpt widget.
Activate Product Excerpt Widget
#
From the WordPress admin dashboard, go to ShopEngine > Widgets. From the list of single-page widgets, turn the Product Excerpt widget ON.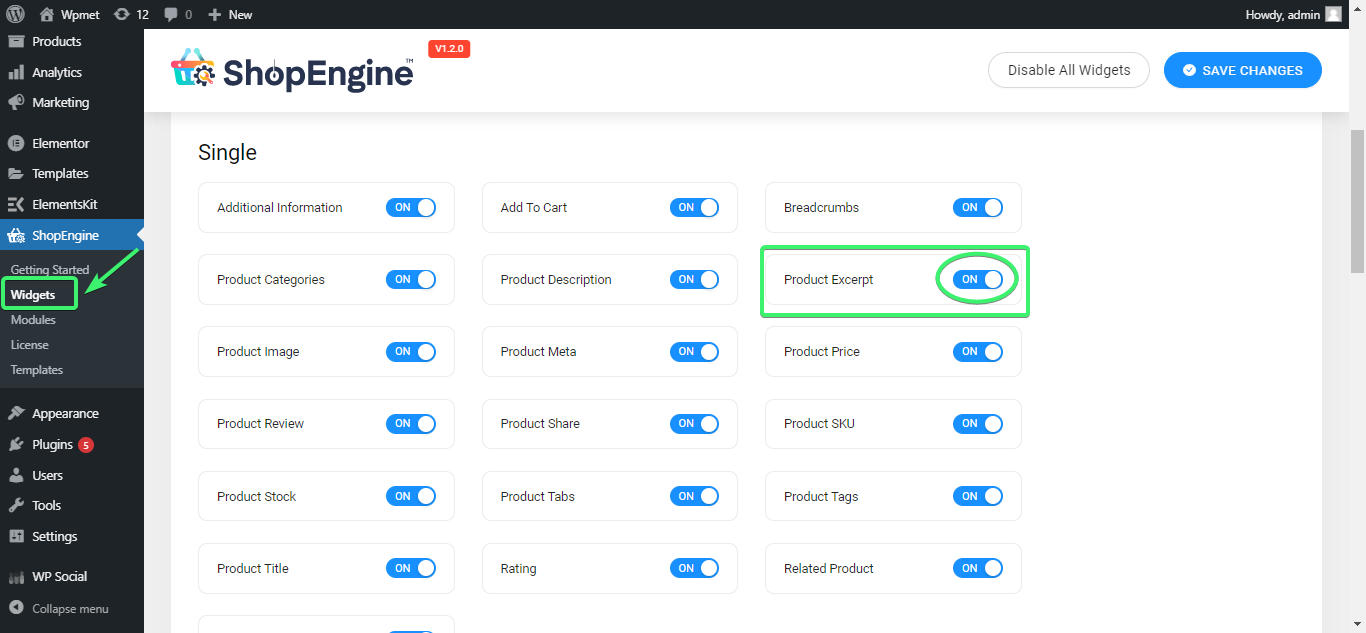 Use the Product Excerpt Widget
#
Search for the Product Excerpt Widget under the ELEMENTS tab of Elementor.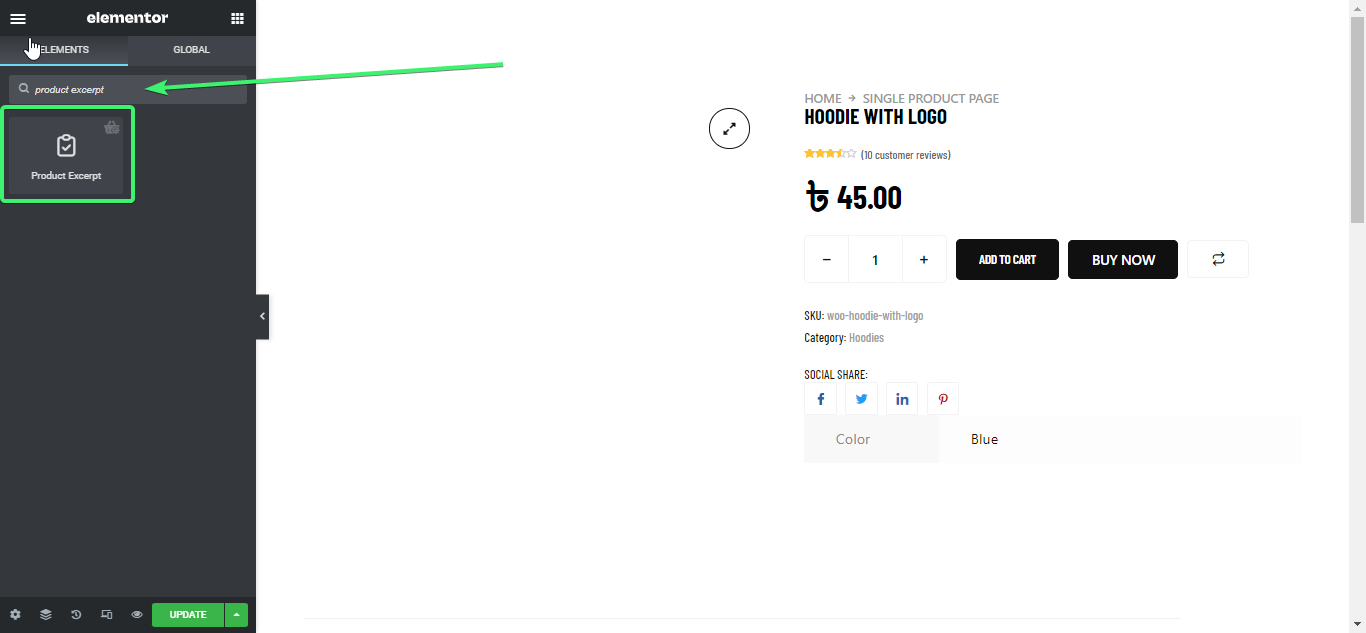 Drag and drop the Product Excerpt widget from Elementor onto the single product page (there is no hard and fast rule regarding where to use the Product excerpt on the product page)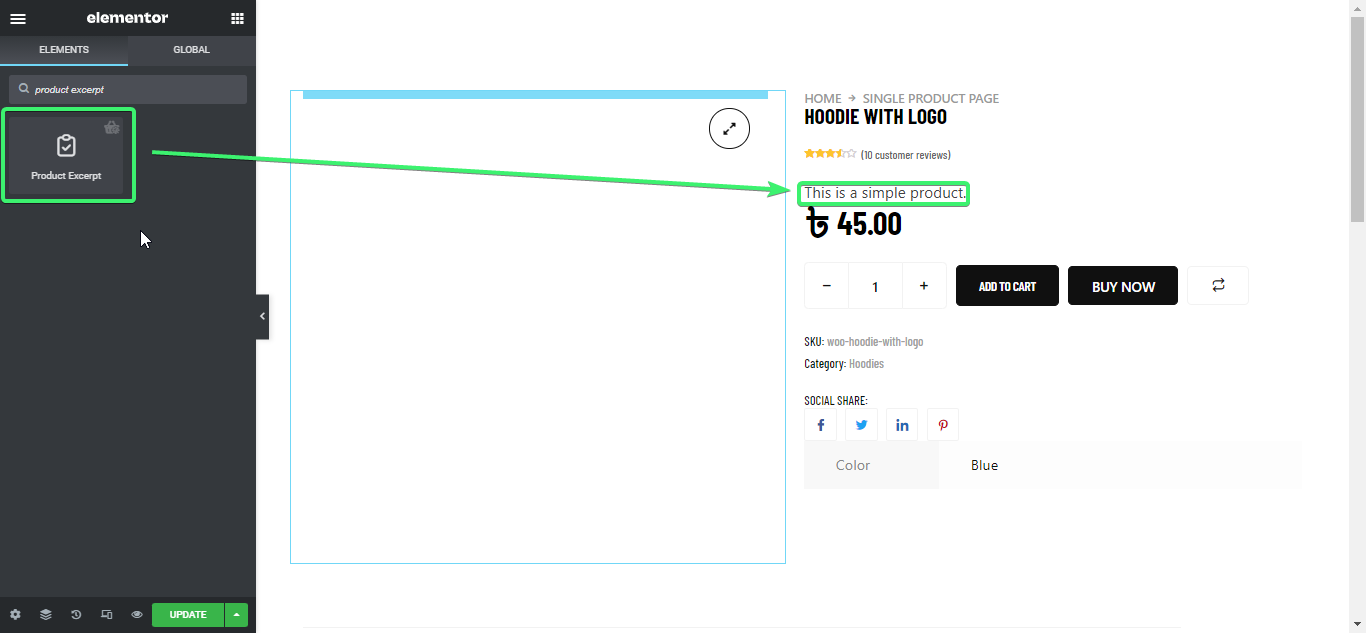 Customize the Product Excerpt Widget
#
Product Excerpt widget for Elementor will let you customize the text color, text typography, and text alignment.