An effective WordPress plugin table with filter allows you to display and customize user data. The elementor table widget for WordPress is useful to display data in a sorted way with various advanced styling options. You can design a table according to your chosen options and show information. And, there are two options also to upload any existing table of contents.
In this documentation, we will discuss the functions of this WordPress table widget.
WordPress Plugin Table with Filter #
Navigate to ElementsKit > ElementsKit > Widgets > Turn ON Table Widget > Save Changes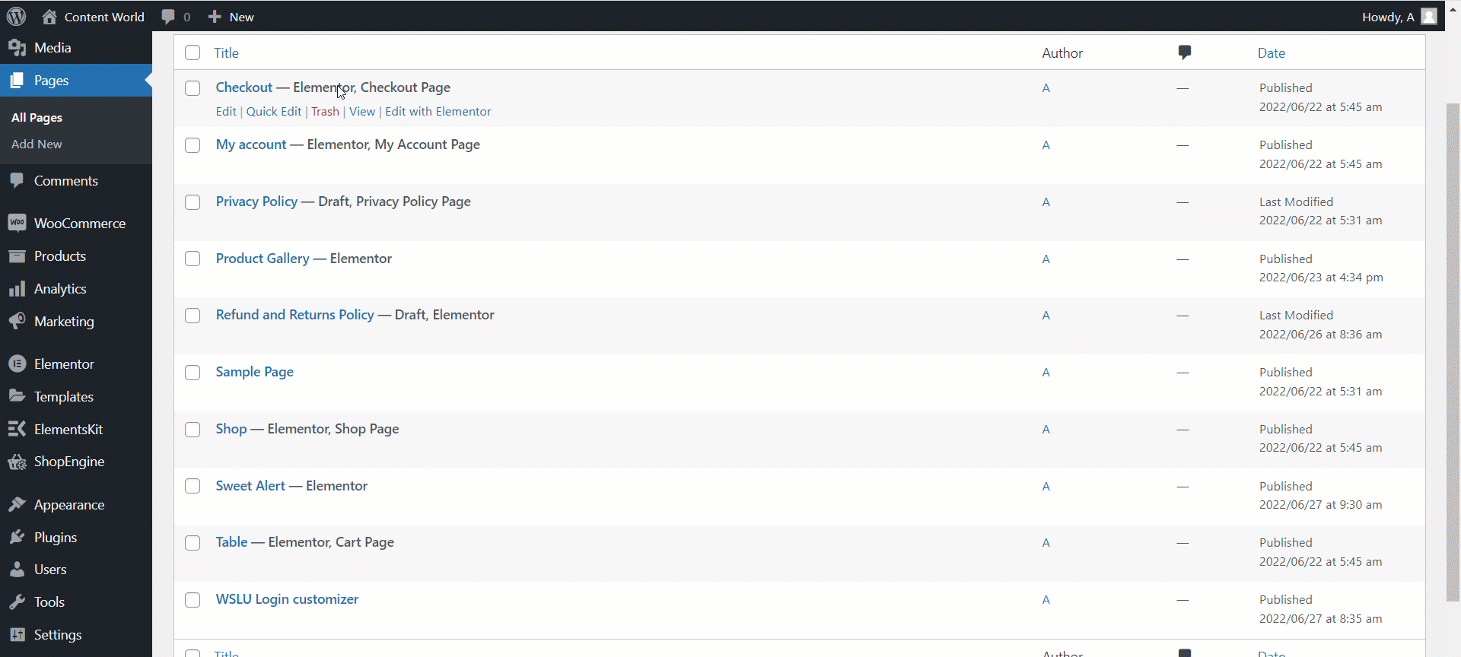 Table #
There are two data type options, Custom and CSV. You can custom your Data or you can also upload a CSV file. Let's see how they work.
Data Type- CSV #
Select Data Type: CSV File
File Type: Upload File
Upload a CSV file. And, if you already have a file uploaded in Insert Media then find the file and click on insert.
Header Alignment: Set the table's header alignment Left, Center, or Right.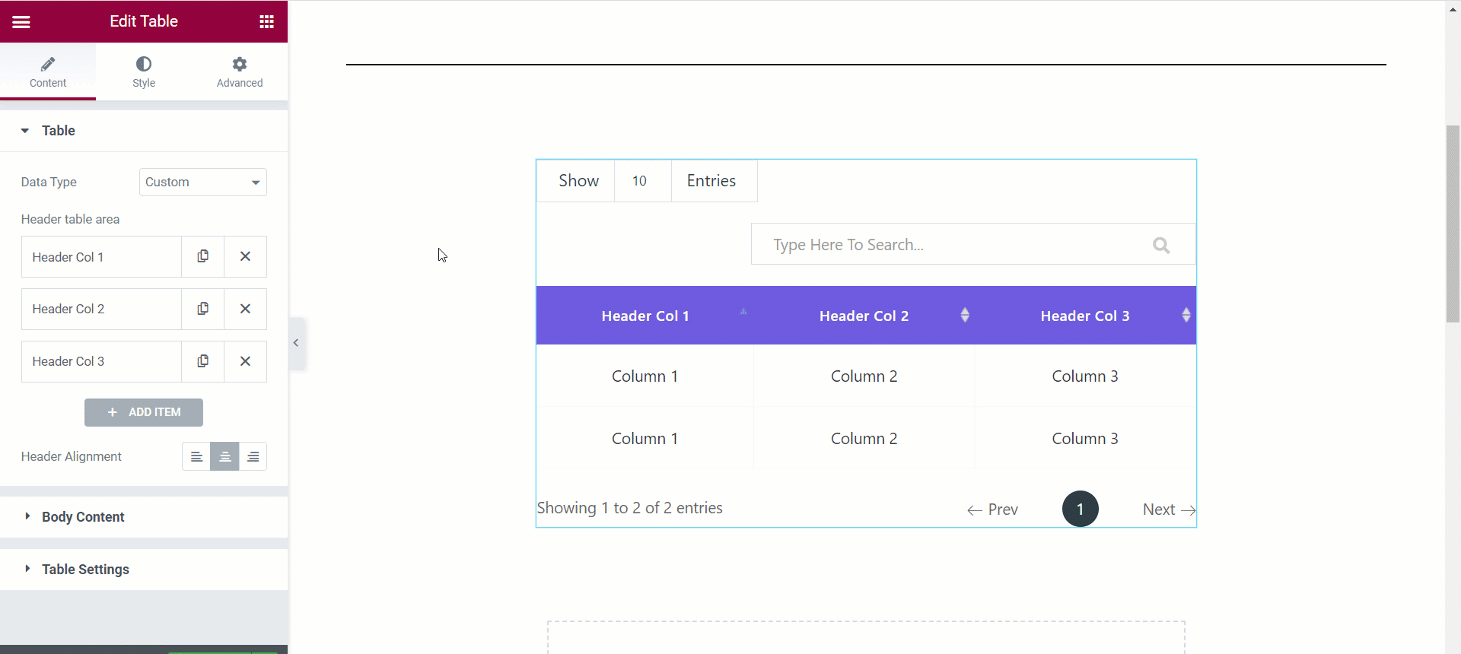 Remote File URL– If you choose this file type you can show data using a CSV file that's located on a different server. For that, after selecting the Remote File URL just enter the CSV File URL in the field.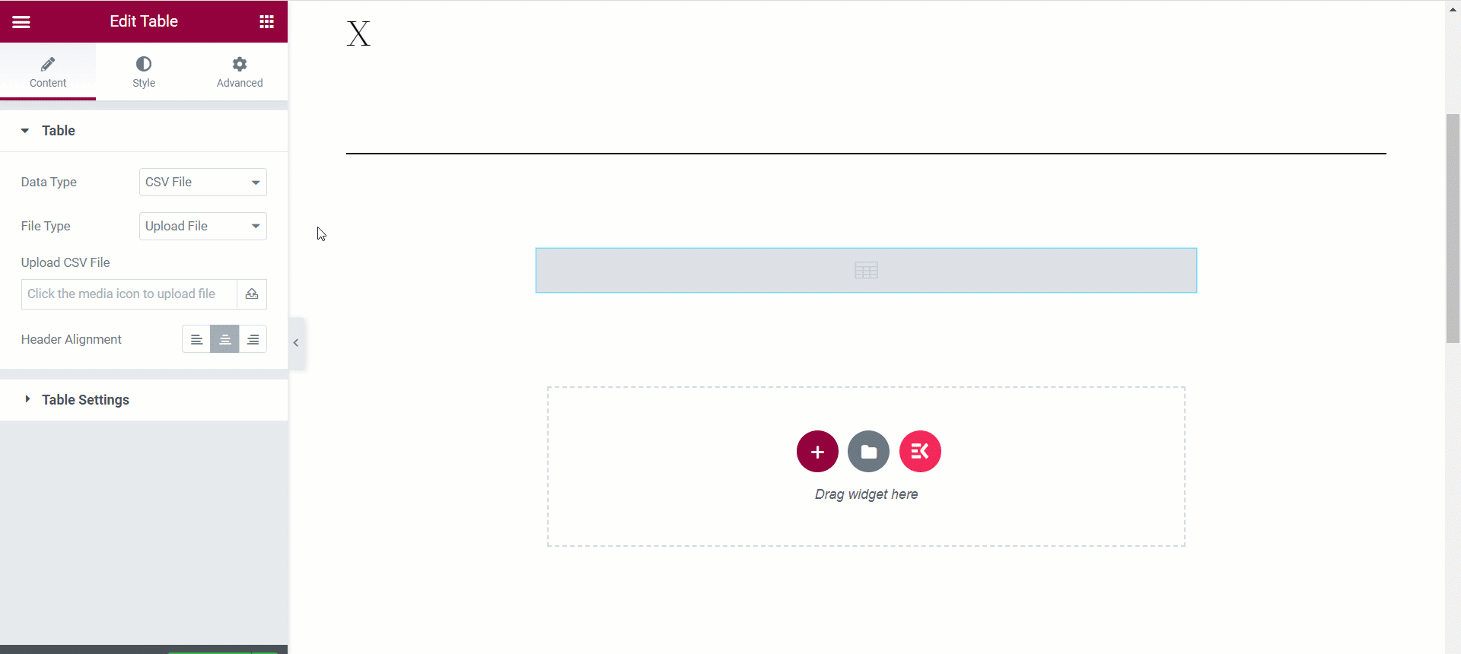 Google Sheet Viewer URL– Again, to use a Google sheet data in your WordPress table, choose this file type and enter the Google Sheet URL in the field. You must remember that, the google sheet URL should have the access of Anyone on the internet with this link can view.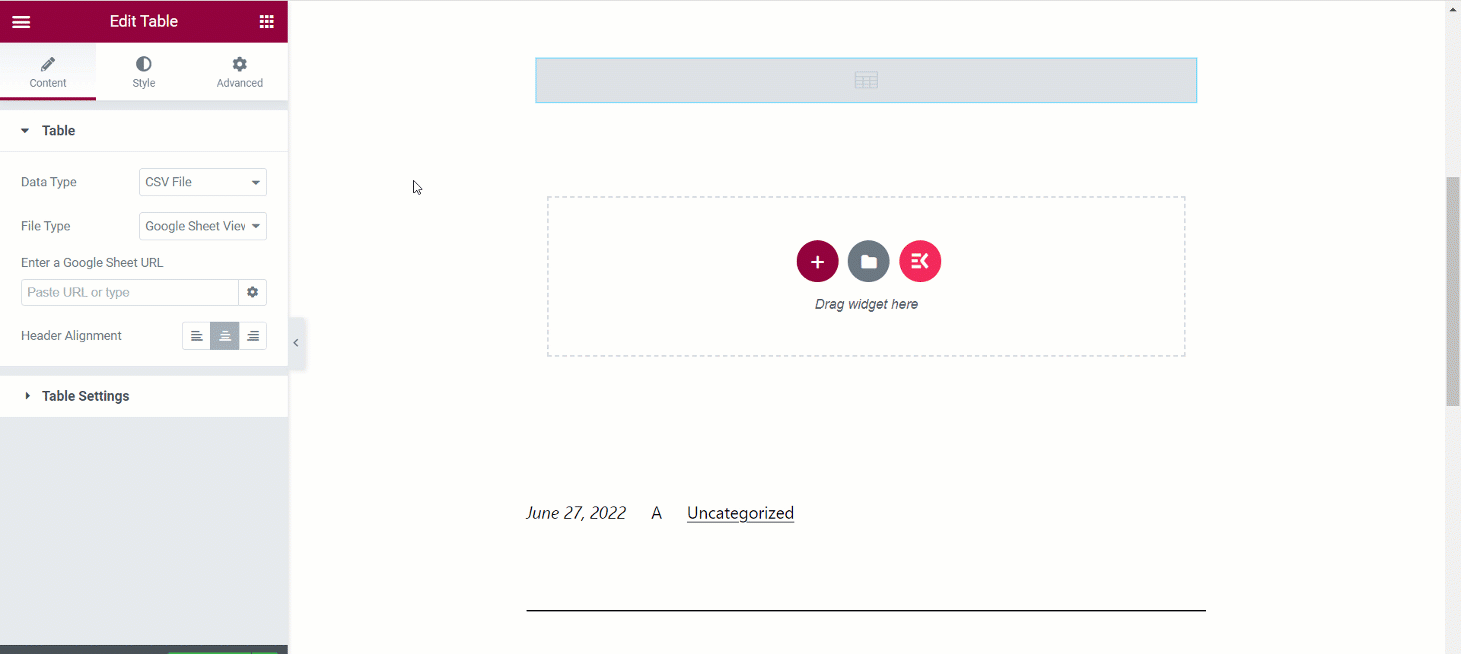 Data Type- Custom #
Select Custom from the option. Let's see how you can customize a table and insert your data accordingly.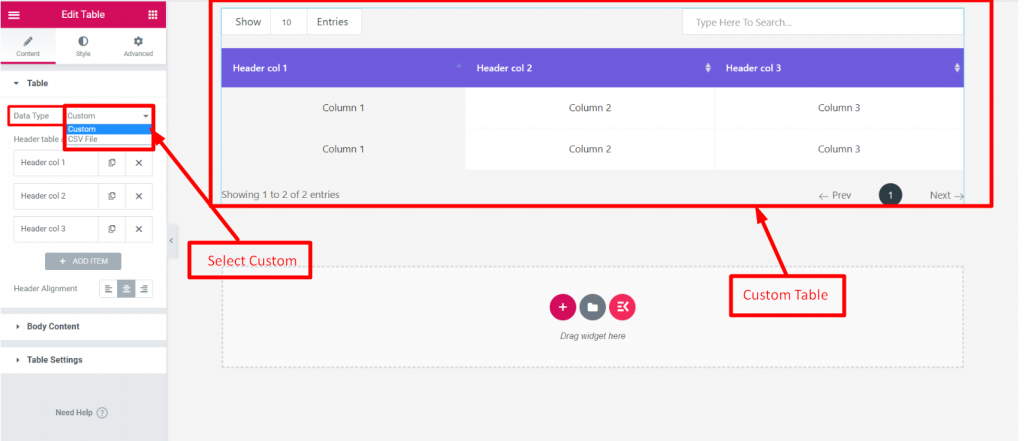 Header Table Area– Click the option
It will be Expanded
Add or Edit Text
Set Header Background Color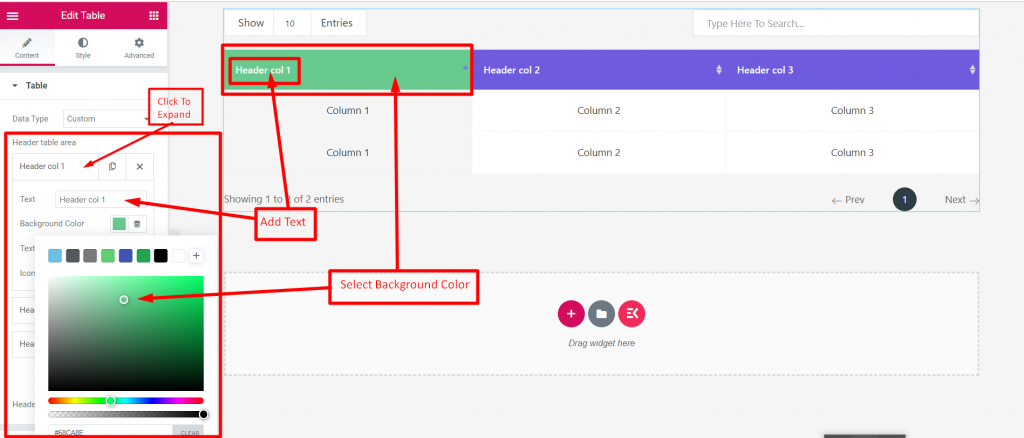 Icon Type: None, Icon, or Image then Upload Image in the next option.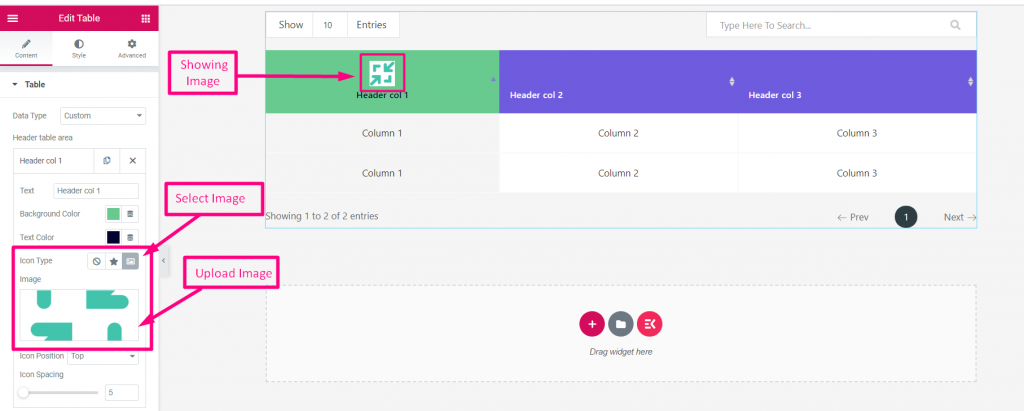 Icon Position– Select Before, After or on the Top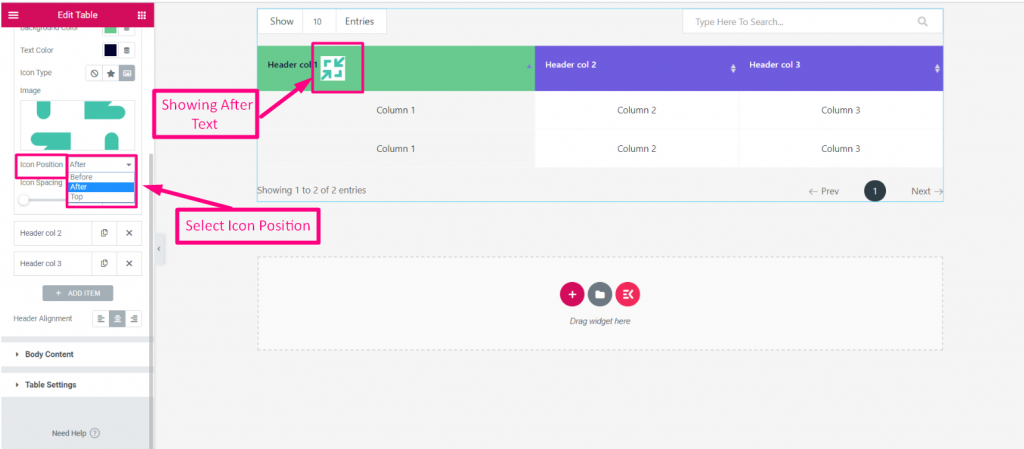 Icon Spacing– Custom Icon Spacing between text and icon

Add Item- See the options
Add or edit header
Add new header
Select Header Alignment: Left, Center, or Right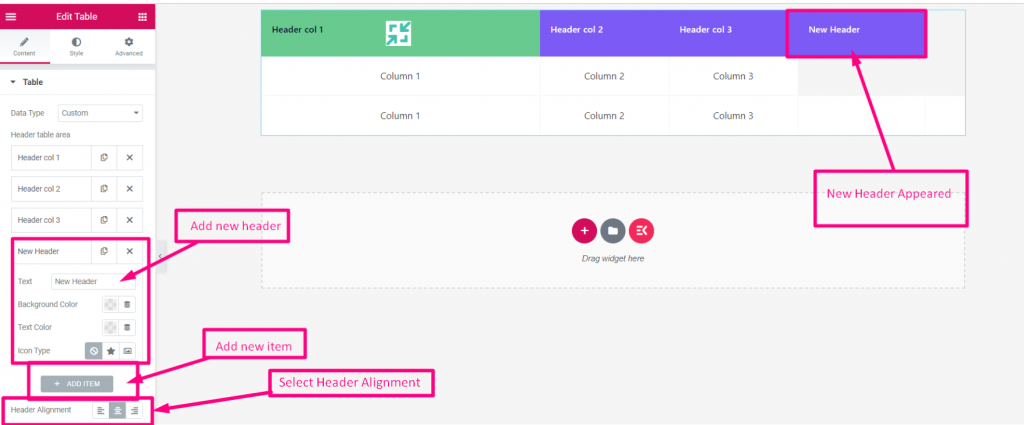 Body Content #
Click to expand
Enable new row
Add or Edit Column Text
Customize any column

Column Background Color– Select any Background Color from the palette.

Column Text Color- Select any Column Text Color from the palette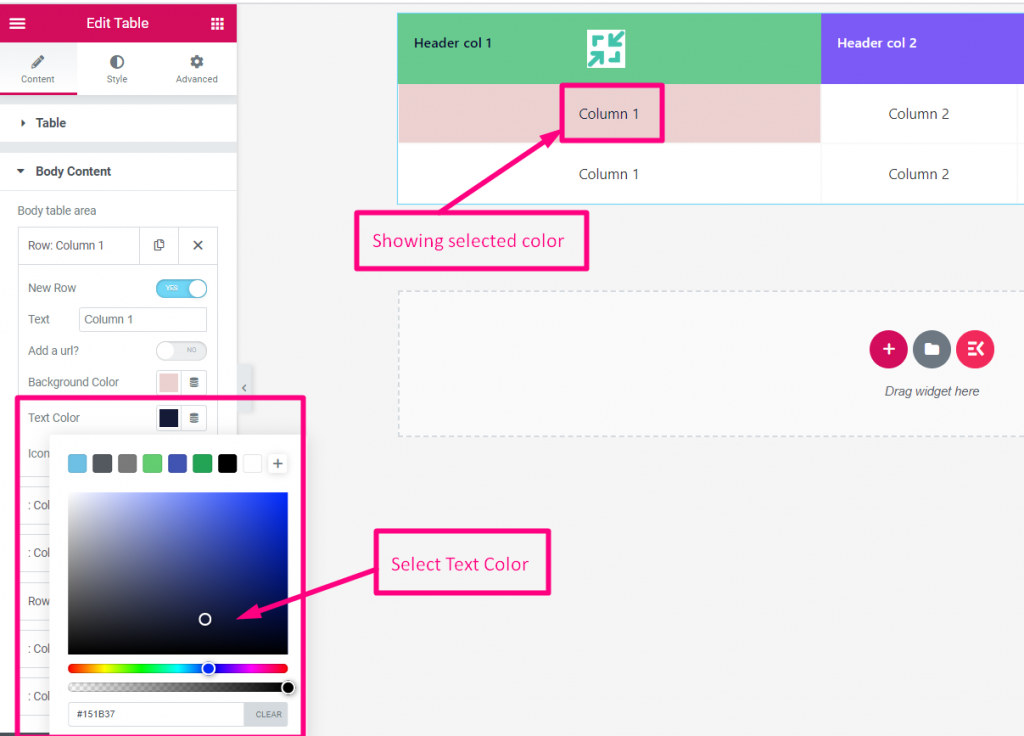 Icon Type- Select: None, Icon, or Image
Icon- Upload Icon
Icon position- Before, After or on the Top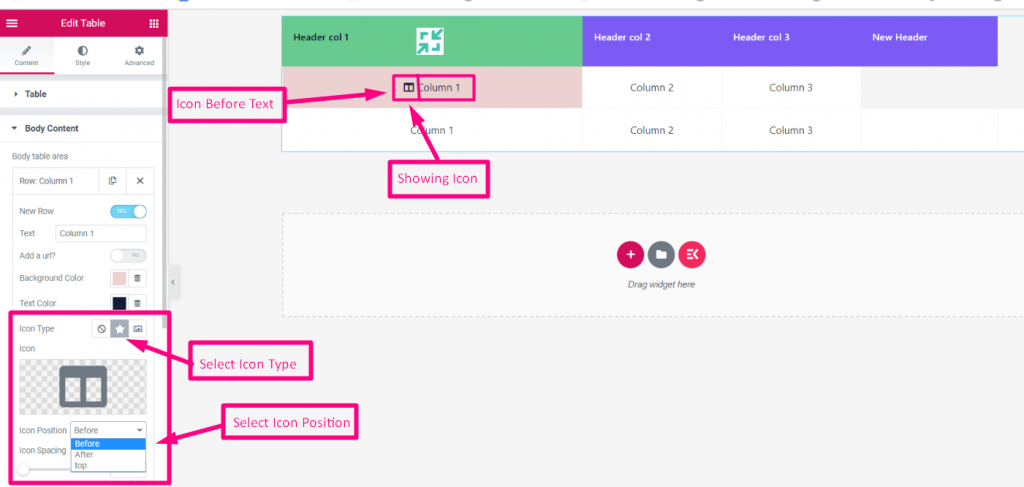 Column Icon Spacing- Set spacing between Text and Icon and choose icon background color.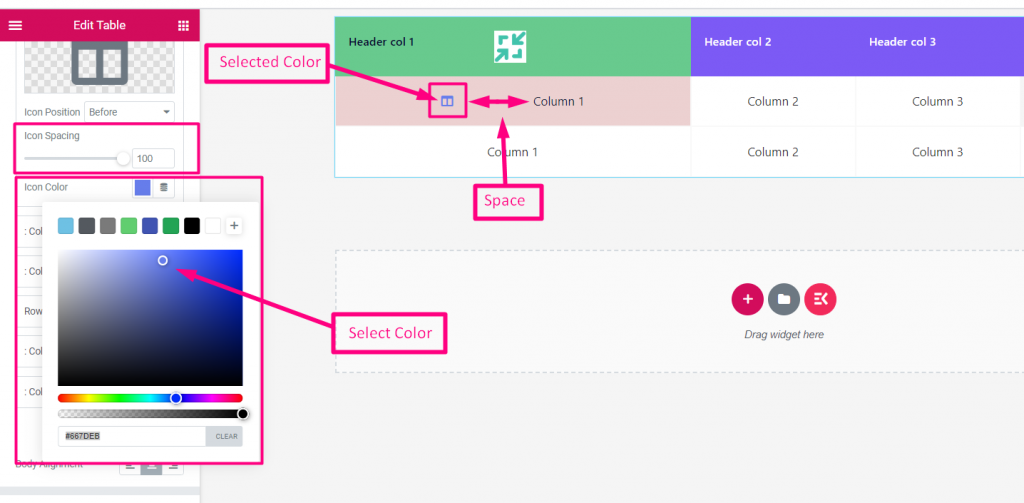 Add New–
You can Copy the existing column
Enable to Add New Row
Add URL
Add New Item
Select Alignment: Left, Center or Right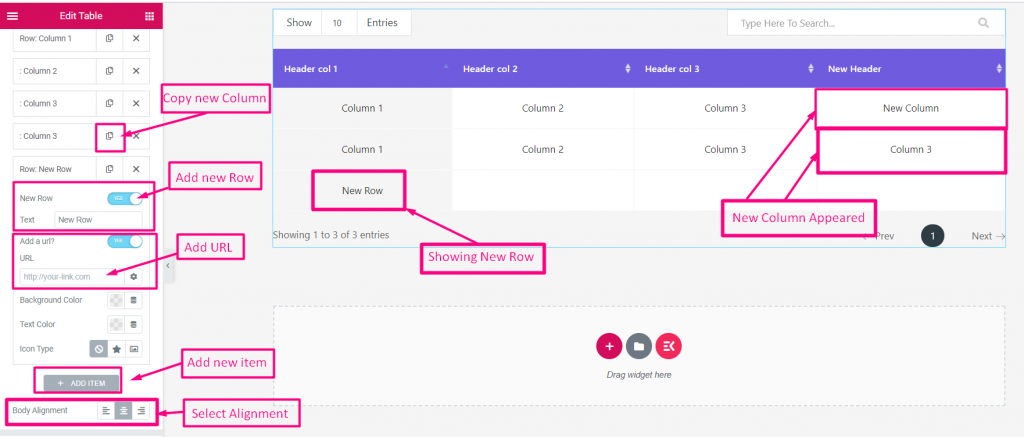 Table Setting #
Display Serial Number- Enable to Display Serial Number.
Serial Header Text- Add or Edit Serial Header.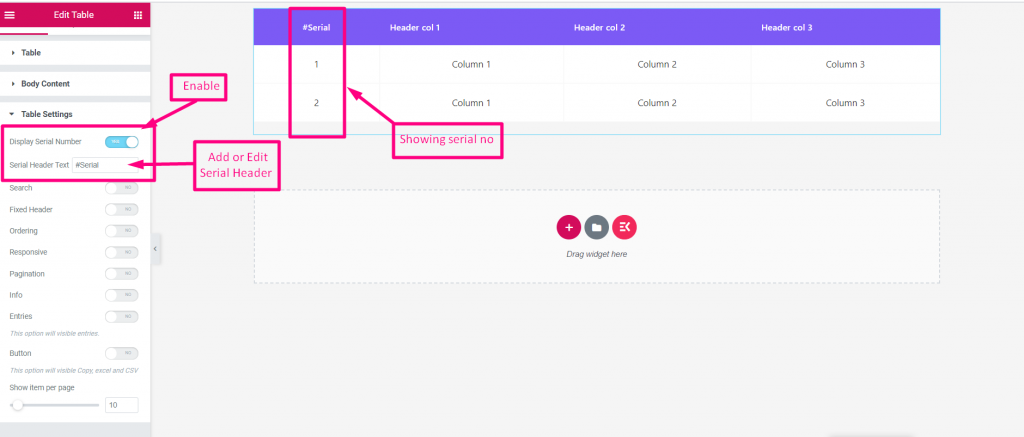 Search- Enable to Search any Item from the table

Fixed Header- Enable to make fix your header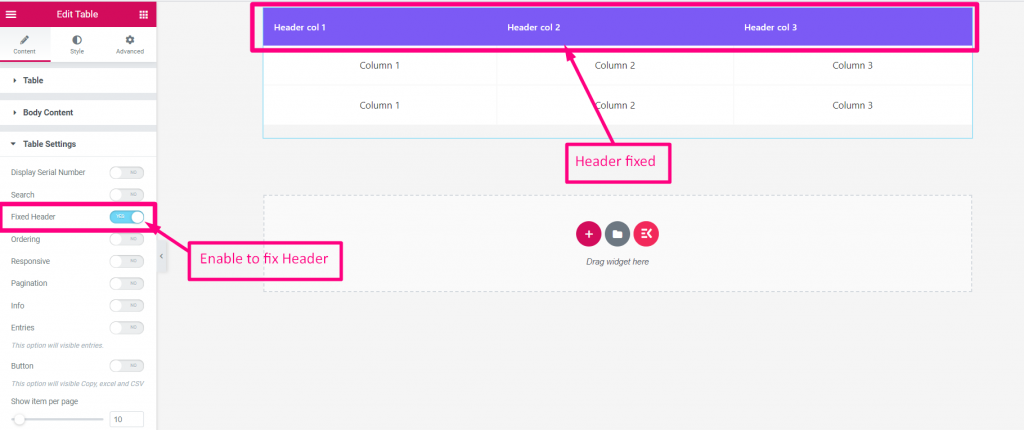 Ordering- Enable Ordering to reorder any item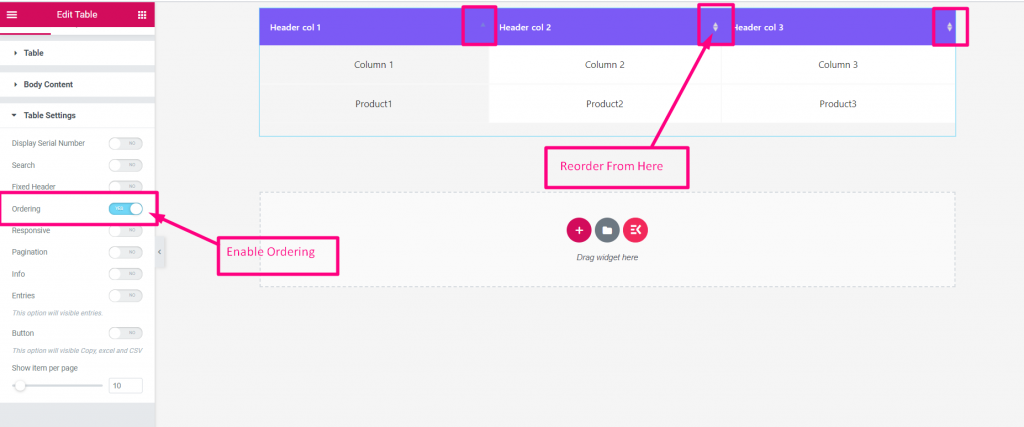 Enable Responsive- Just enable the option if you need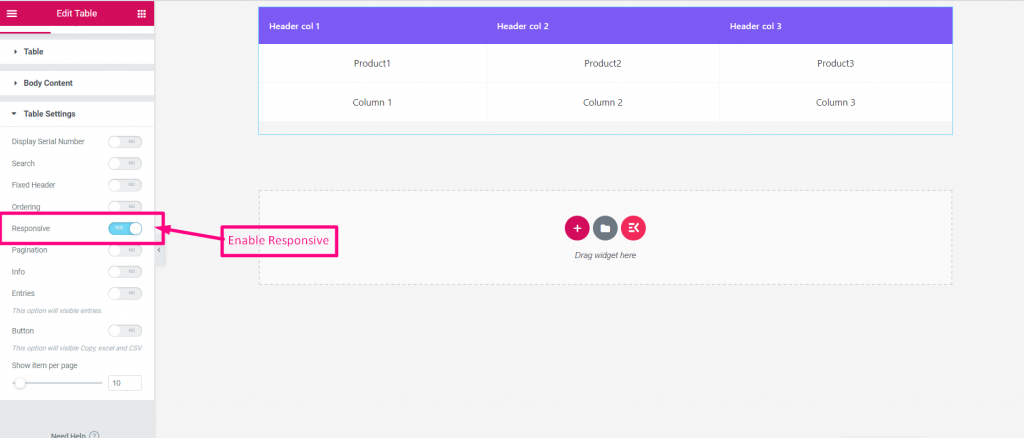 Pagination- There is a few steps here
Enable Pagination
You can show Icon only Arrow or only text. You can also select Both
Upload Previous Arrow and Next arrow
Add or Edit Previous Text and Next Text
Enable Info
Enable Entries
Show Item Per Page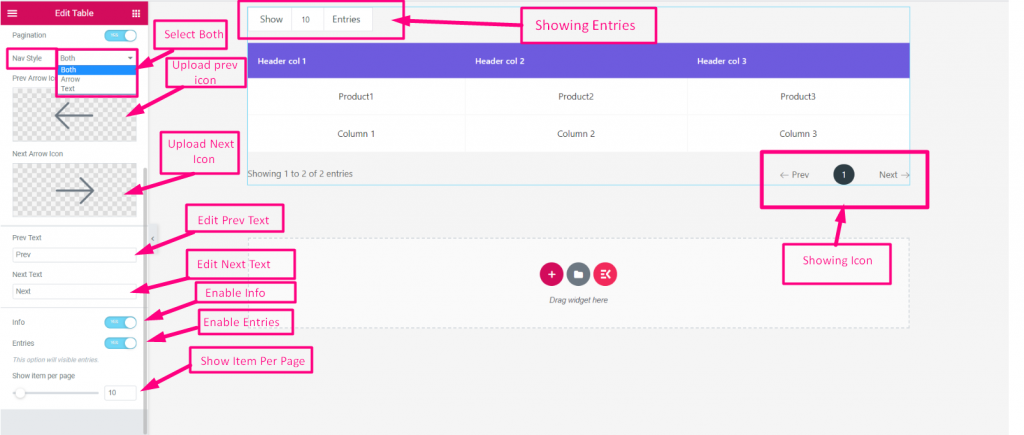 So, this table widget provides standard table display facilities for applications. Hope, you may find this easy-to-use and a time-saver tool.