Getting Started #
Display navigation links in your WordPress websites with Elementor Breadcrumbs Widget. Here's a comprehensive article to explain every method in detail. Follow the step-by-step process to connect the Breadcrumb.
Add Breadcrumb Widget #
Step=>1: Go to Elementskit-> Elements-> Make sure that your Breadcrumb is Active-> Save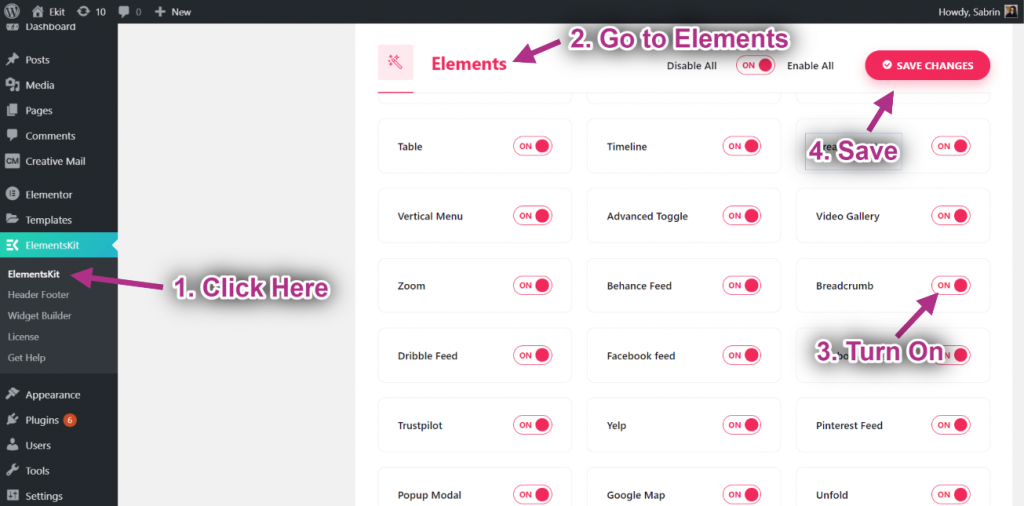 Step=>2: Go to Elementor=> Search Breadcrumb=> Just Drag and drop the field.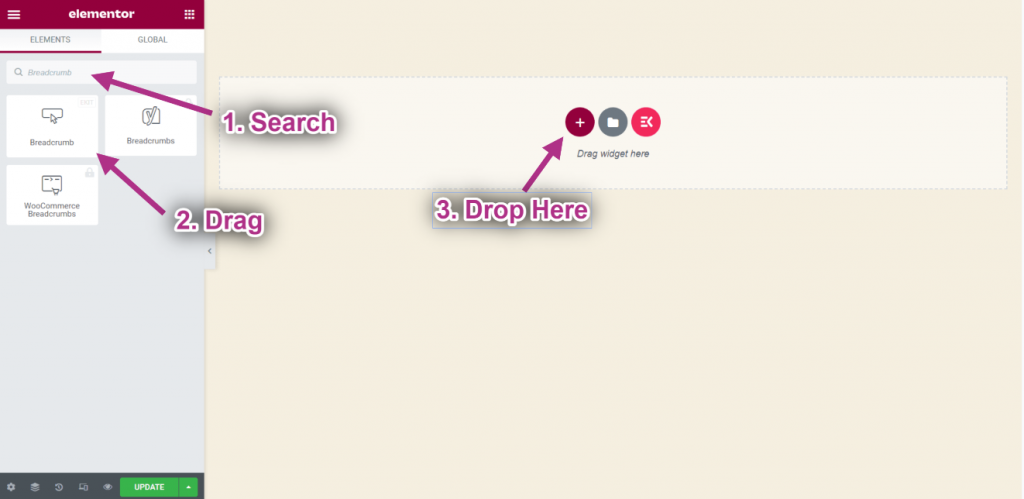 Now you can see your Breadcrumb widget.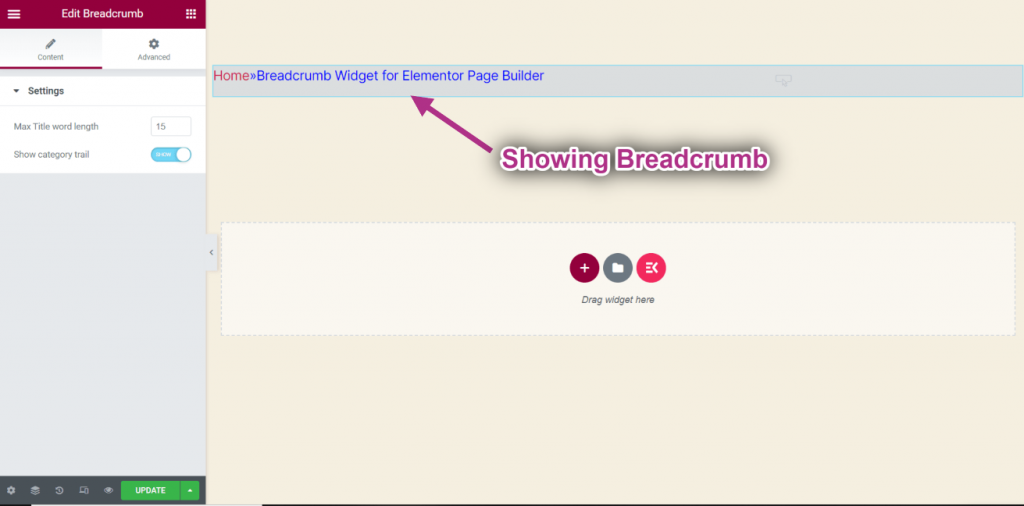 Set Max Text Word Length: 5
Enable to show category trial.
You can see your breadcrumb page title is showing in 5 words.