Overview #
WP Fluent Forms is the ultimate user-friendly, customizable drag-and-drop contact form builder for WordPress. With the ElementsKit Fluent Form, you can design Fluent Form from the Elementor page builder and customize it the way you want. Here's a comprehensive article to explain every method in detail. Follow the step-by-step process to connect the Fluent Forms.
Step#1: Add Fluent Forms #
Go to Elementskit-> Widgets-> Make sure that your Fluent Forms widget is active-> Save Changes.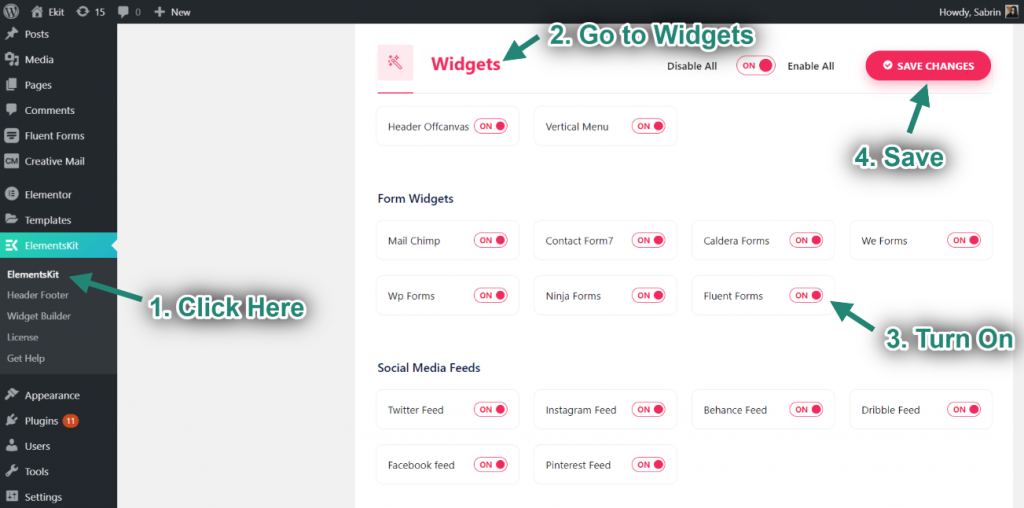 Now search for Fluent Forms-> Drag the widget-> Drop on the selected area.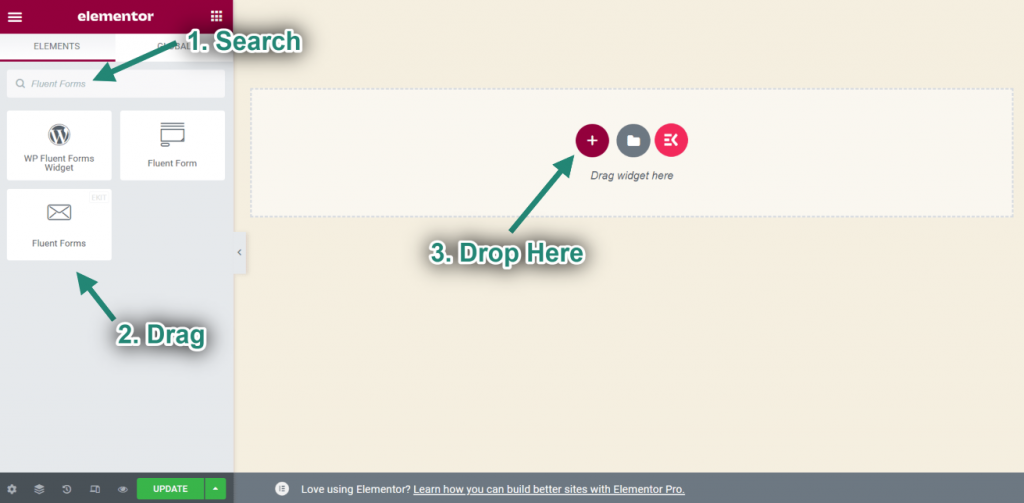 Step#2: Customize Fluent Forms #
Select your Contact Form from the Drop-Down.
You can see your selected contact form showing.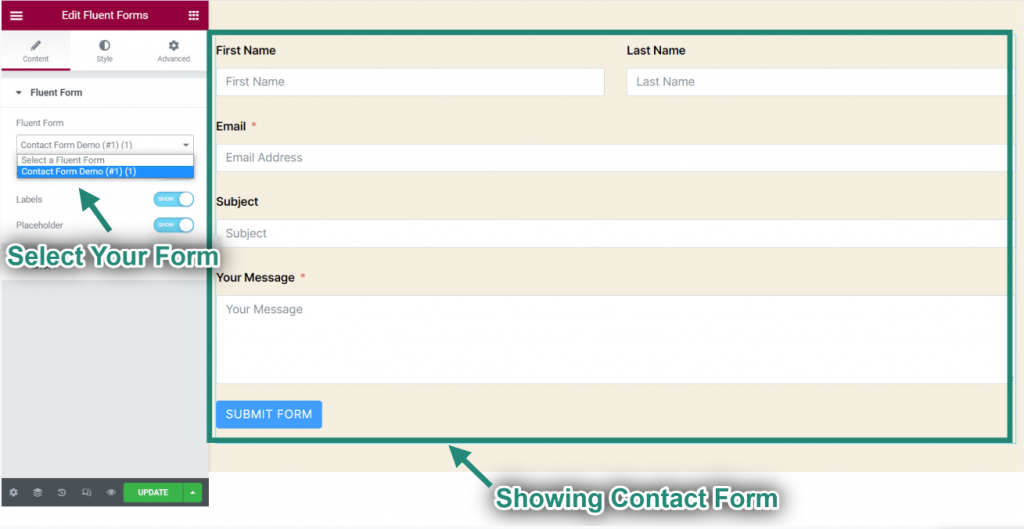 Now enable Title & Description.
Add Title and Description.
You can see your Form Title & Description showing.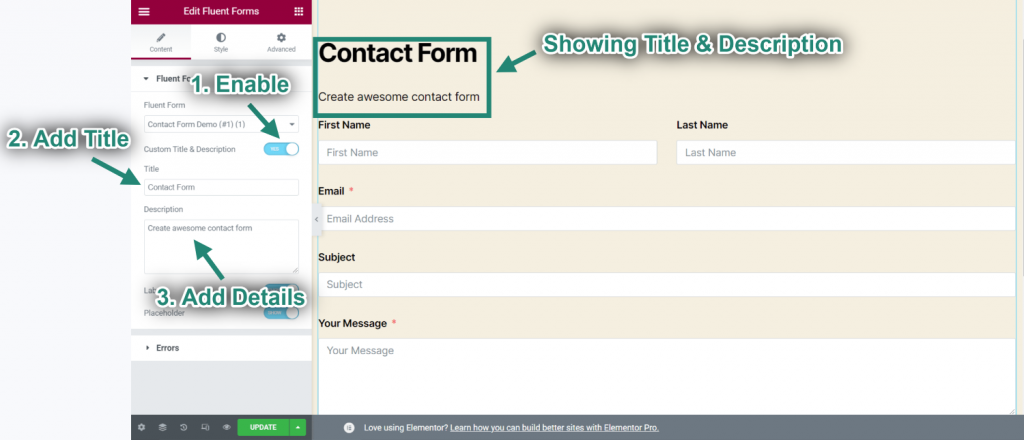 Enable Labels.
Enable Placeholder.
You can see your label and placeholder showing.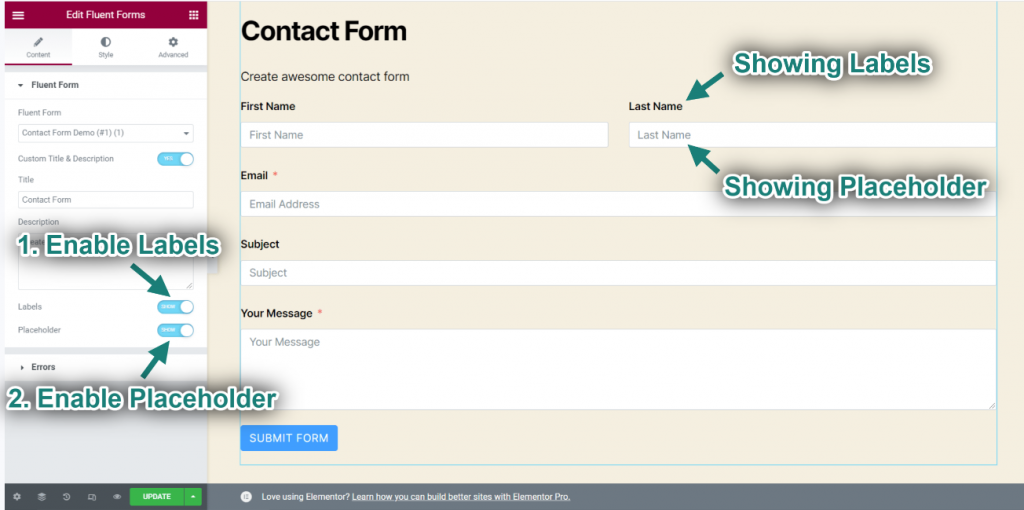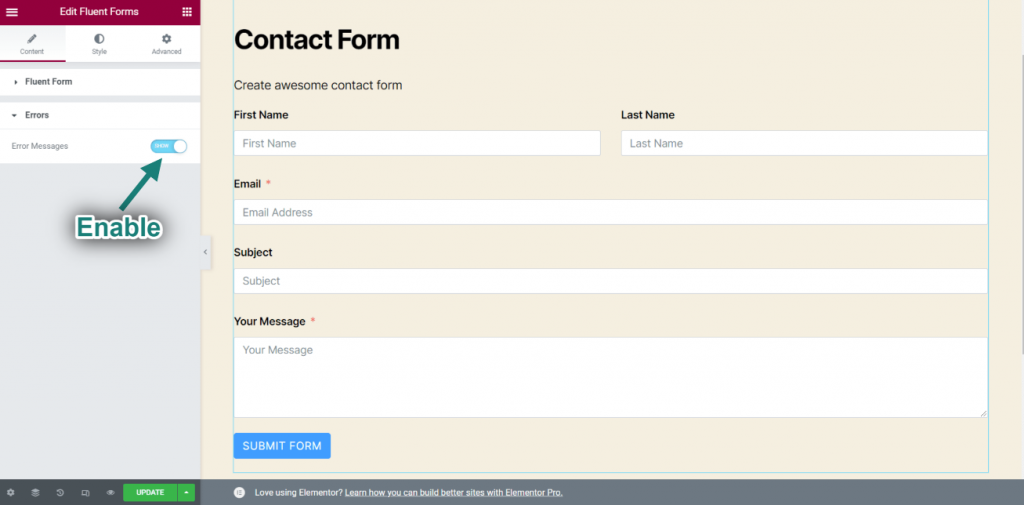 Go to your Site-> Submit your form without filling the Required Field.
Now you can see the error message showing "This Field is required".