To observe the analytics part of your task progress, charts and graphs are necessary. An advanced chart widget assists you to show your data through interactive graphical representation. The Elementor advanced chart widget provides multiple customization choices. It is influential yet easy to embed onto any WordPress website.
Thinking about how to create advanced charts? We have discussed the procedure of adding the widget in this documentation. Check it out.
How to Create Advanced Charts #
Data #
In the Content section, you can edit the Data part –
Category
Click On the Content to Expand
Add or Edit Name
Add Add New Item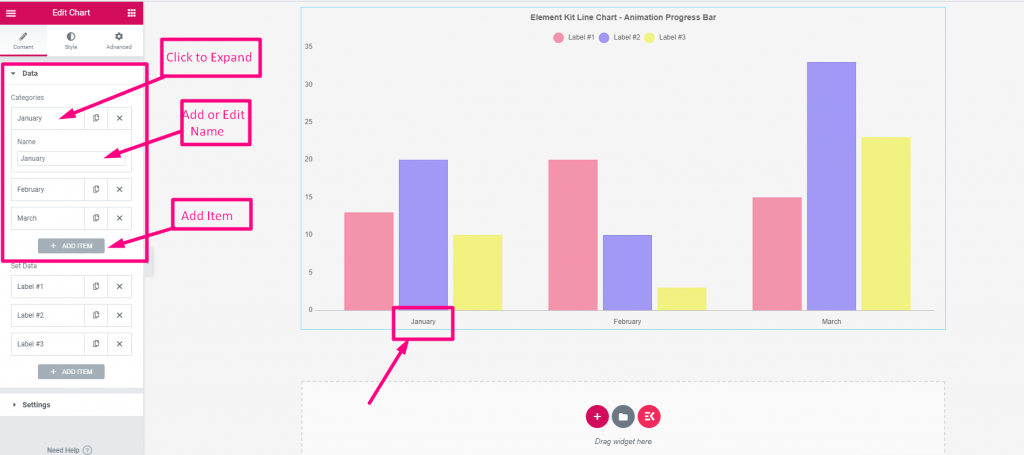 Set Data
Click On the Content to Expand
Add or Edit Label
Add Label Data
Select Color
Select Border Color
Set Border Width
Add Item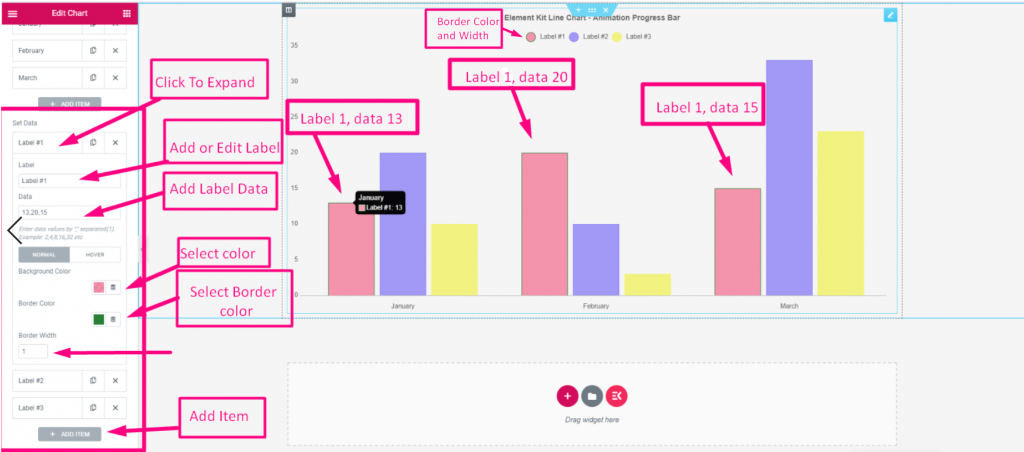 Settings #
Chart Styles– Select Chart Style from Drop-Down
Bar(Vertical)
Bar(Horizontal)
Line, Rudder
Doughnut
Pie
Polar Area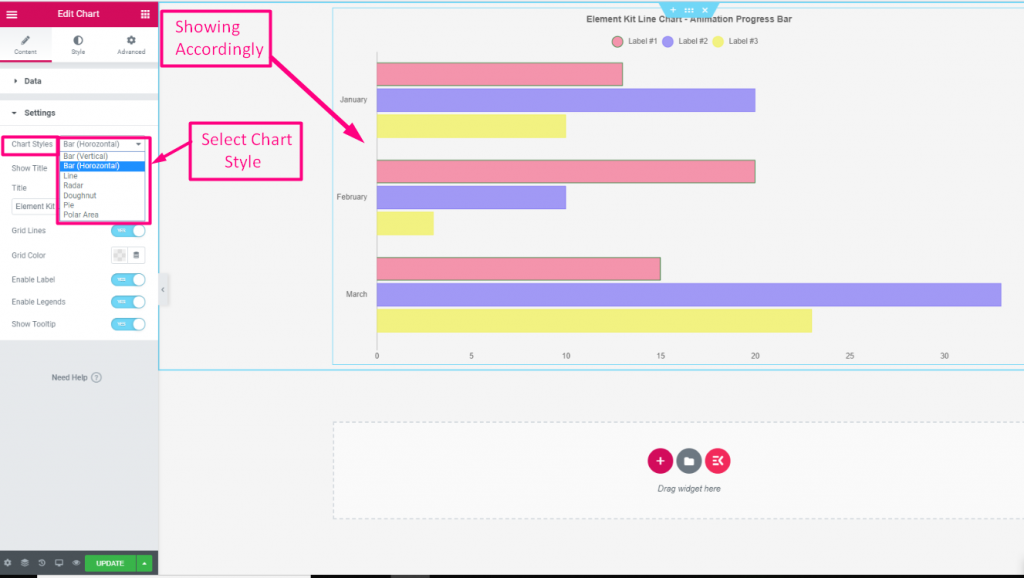 Show Title #
Enable Show Title
Add or Edit Title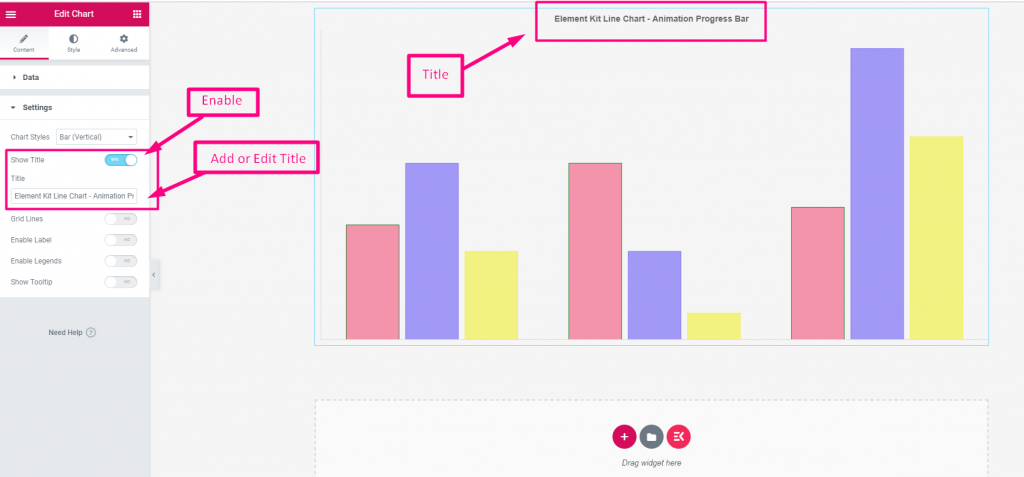 Enable Grid Line #
Enable Grid Line
Showing Grid Color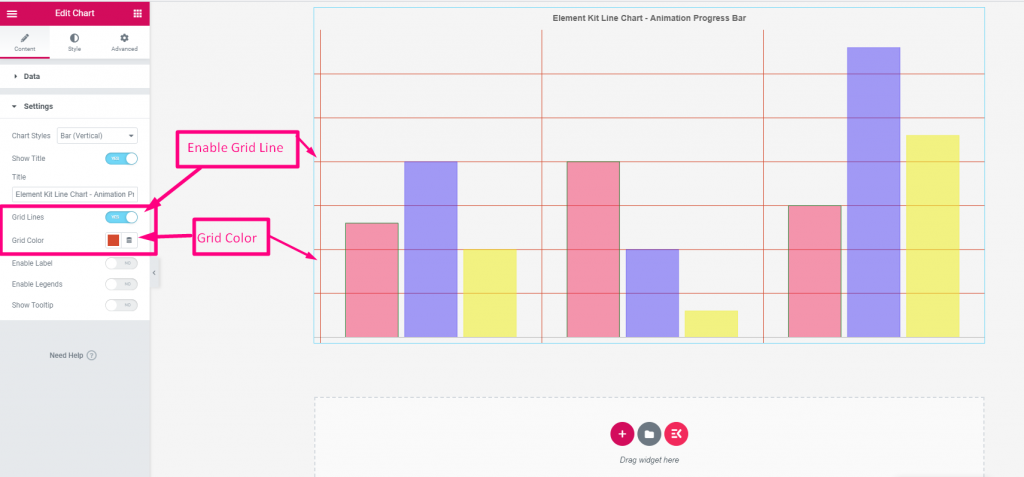 Enable Label
Enable Legends
Show Tool-tip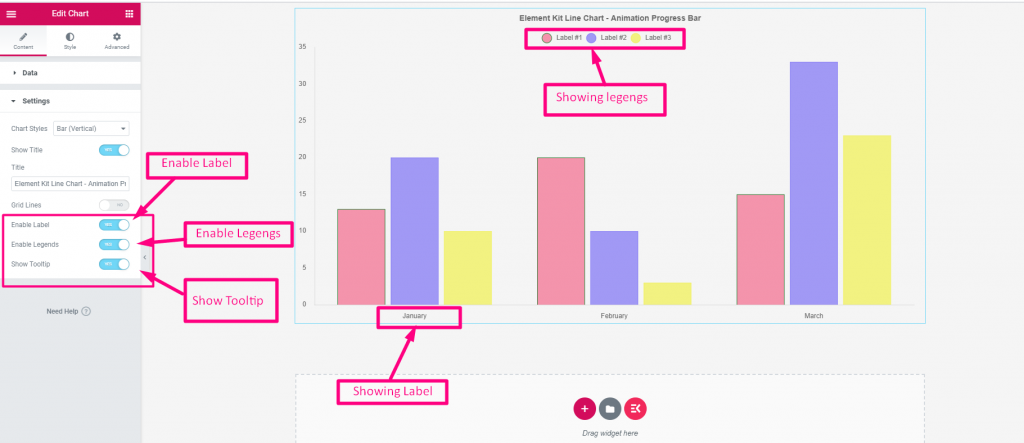 So, as you have seen, the widget has all the standard options to create different chart models. Add this widget to any WordPress site and build in-depth charts without any hassle.