To use of the widgets of ElementsKit, you need to first of all turn on the Widget.
How to Turn on/ Enable ElementsKit Widget #
From the WordPress dashboard, go to ElementsKit => Widgets, then turn on the toggle button of the widget you want to use. Then click on Save Changes.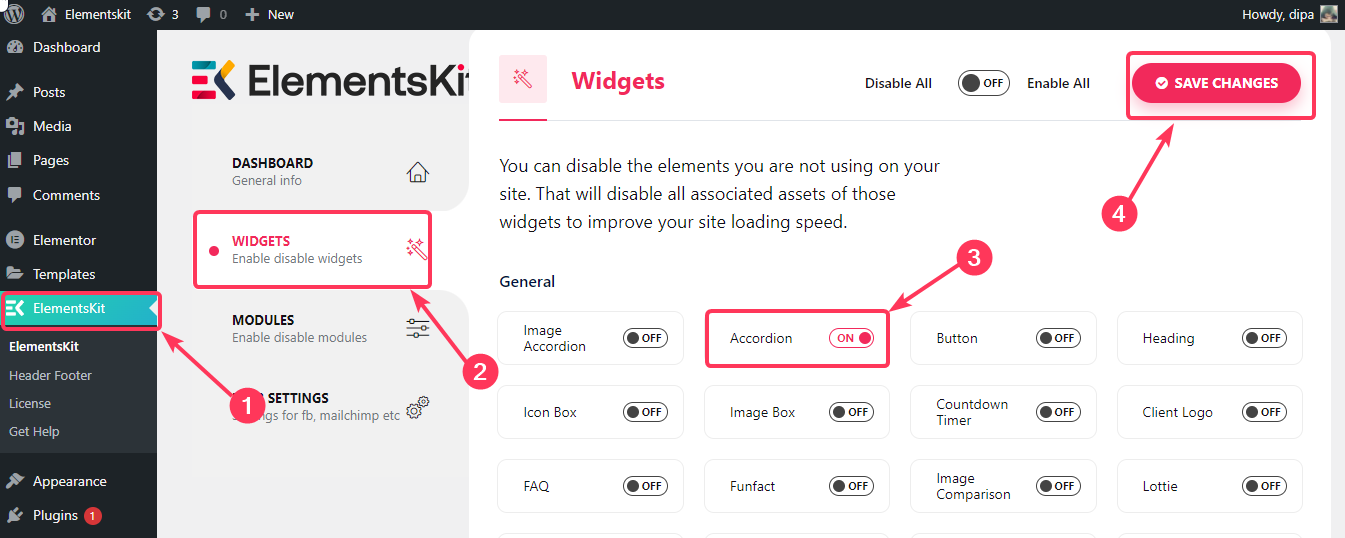 After enabling the widget, you can use from the Elementor Editor to build your website.
Note: You can turn on all the widgets at the same time as well. For that, you need to click on the Enable All button and then click on Save Changes. However, it's recommended that you only turn on the widgets that you will use.