Getting Started #
The Advanced Toggle Widget for Elementor helps you create amazing content boxes that enable your website visitors to switch from one category to another as per their need. You can add any type of widget on different switches to display different contents.
Just follow the step by step process:
Step->1: #
Add Advanced Toggle
Search for Advanced Toggle
Drag the widget
Drop on the selected area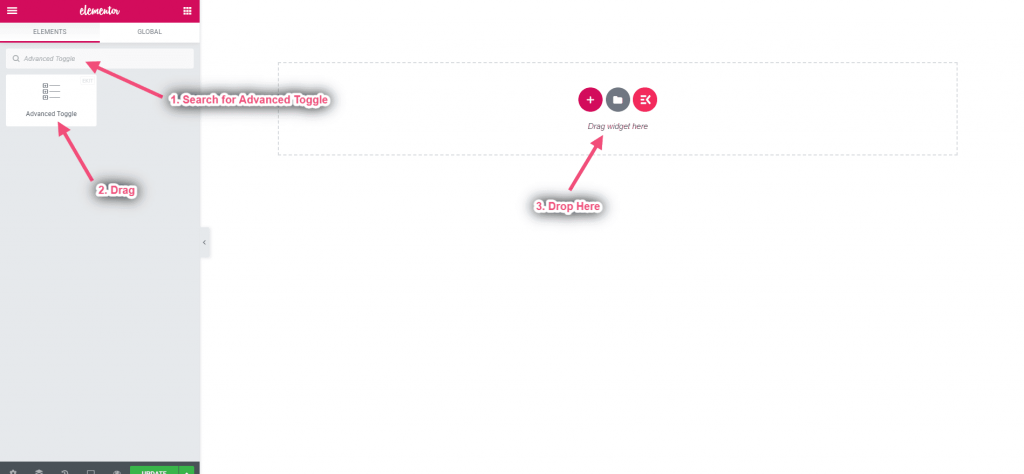 Step->2: #
Content style
Select your desired style
Choose the Navigation Alignment from Let, Center or, Right. The default is the center.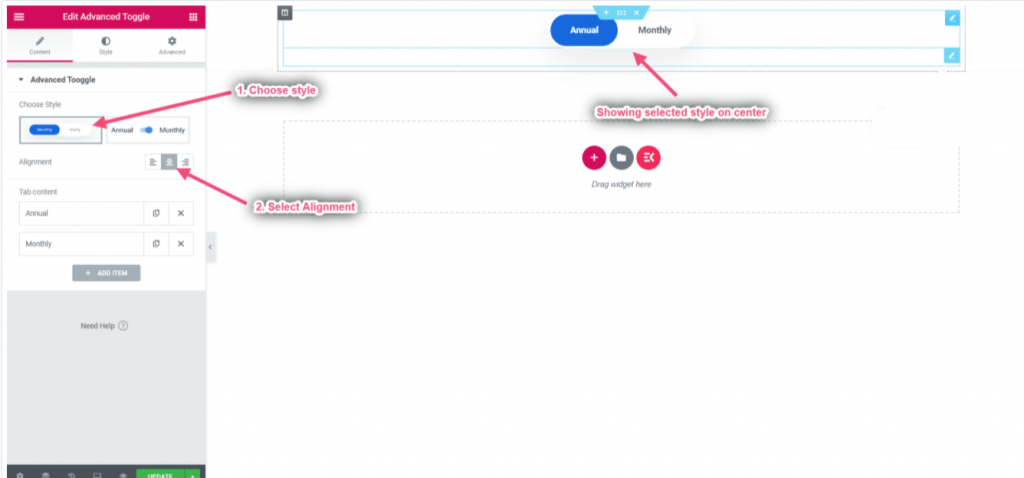 Step->3: #
Add any widget
Select the navigation item to edit its content
Click on the Content Edit icon to add/edit contents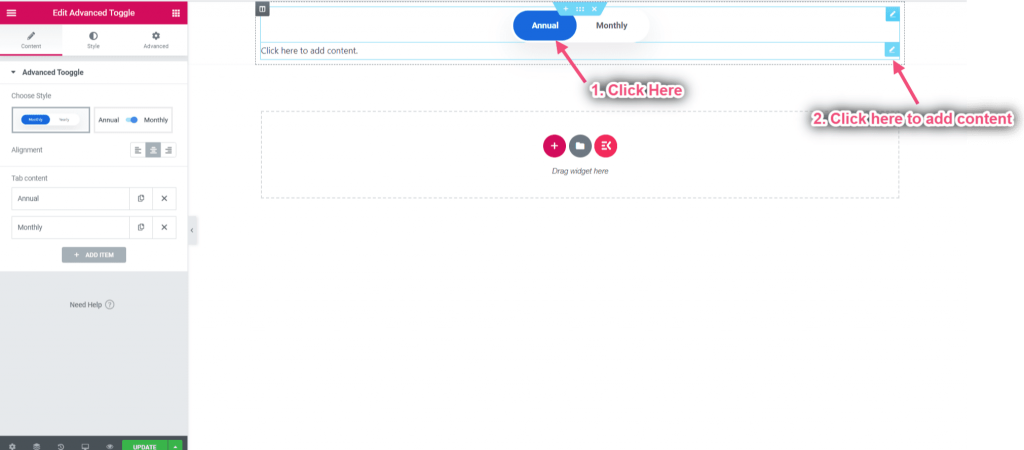 You can drag and drop any widget or you can add from our widget presets
Click on the selected icon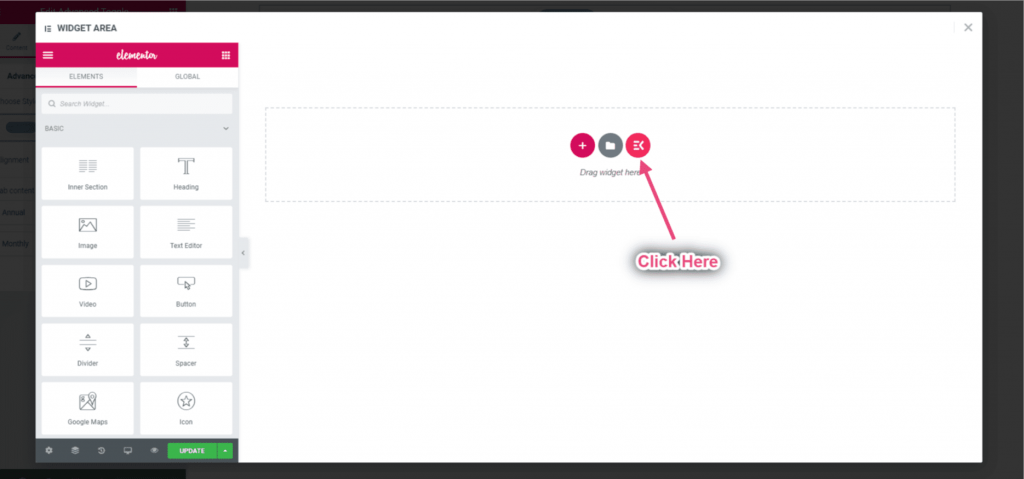 Go to widget presets-> Pricing-> Select your desired style and click insert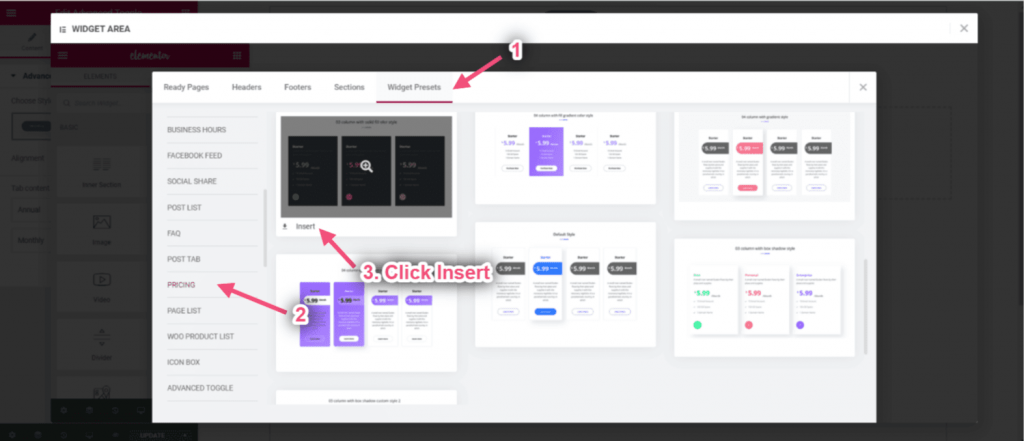 Customize content from here-> Click on Update-> Close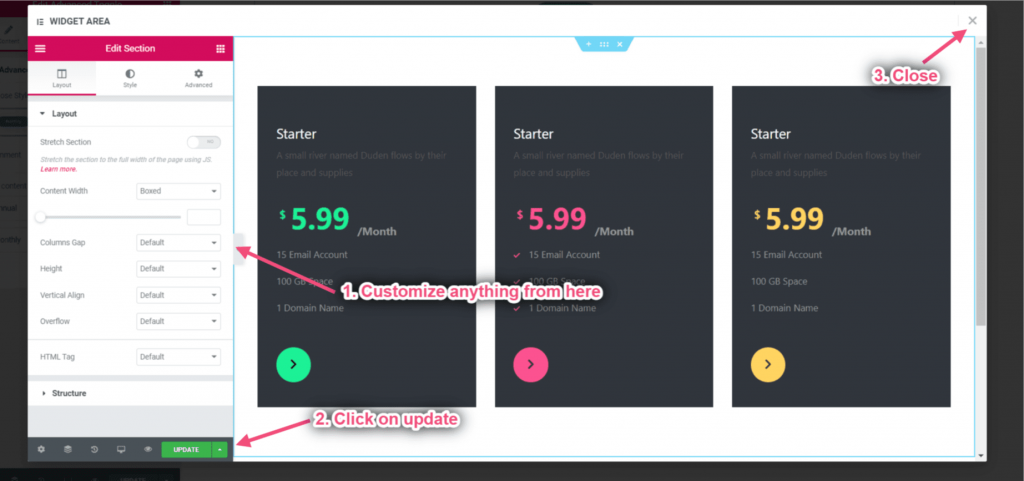 Step->4: #
Customize tab content
Add any title
Choose background-color
Select Title color
Enable the toggle to open the tab by default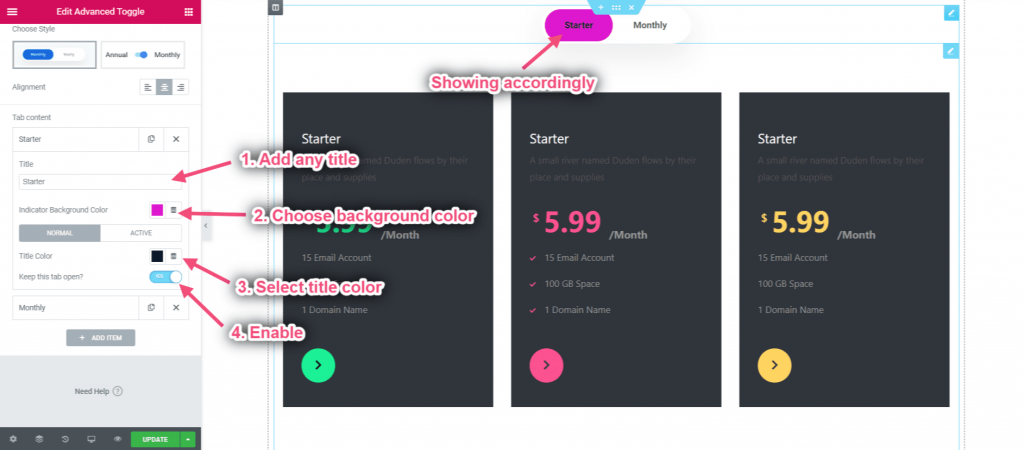 Final Result #