The Zoom Widget allows your customers to communicate with their clients through video conferences. It is a quick, easy, and effective way to engage with site visitors. Here's a comprehensive article to explain every method in detail. Follow the step-by-step process to connect the Zoom.
Watch our video guide:
Or, just follow the step by step process:
Add Zoom Widget #
Go to Elementskit=> User data=> Click on the Zoom to Expand. You will need a User ID and Access Token to Connect Zoom.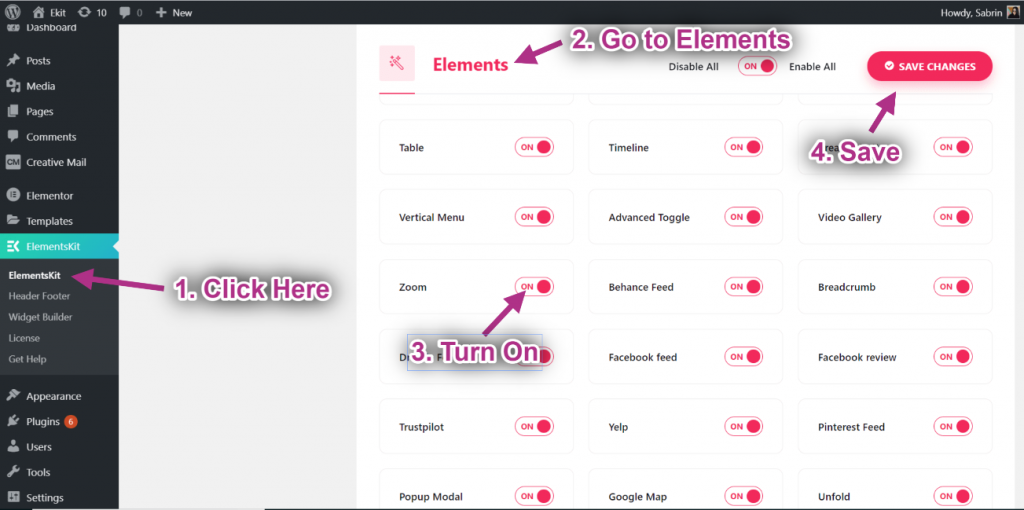 Step->1: Generate Zoom Client Id and Secret #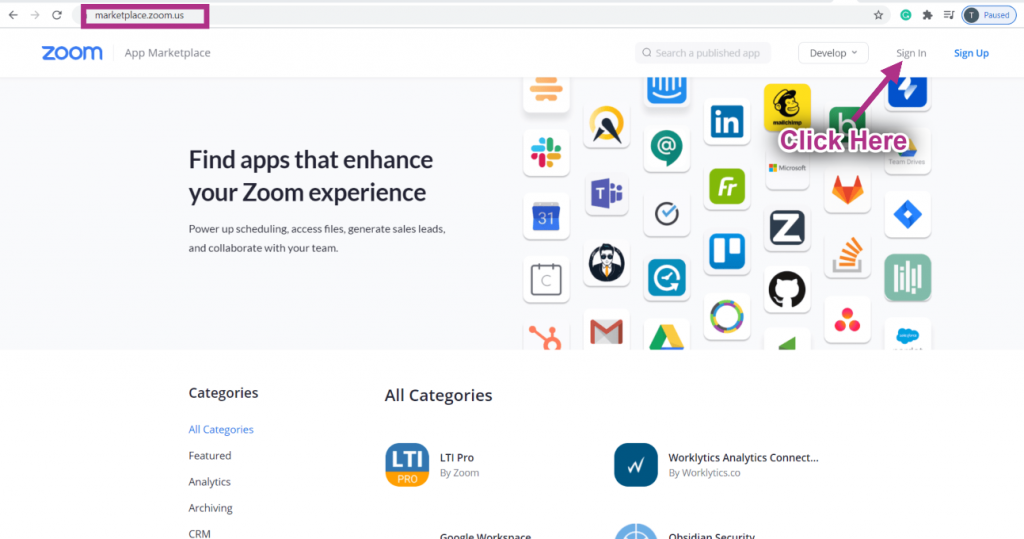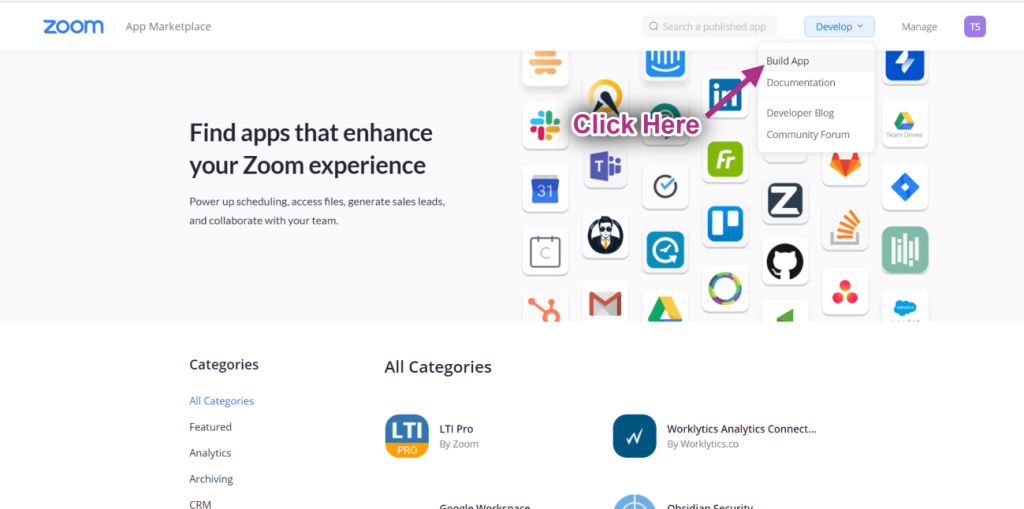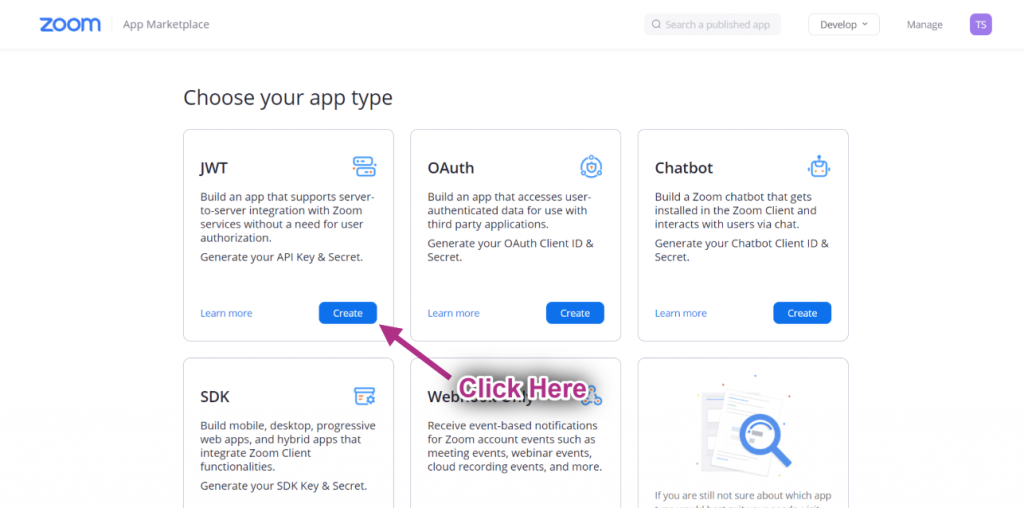 Provide App Name-> Click on Create.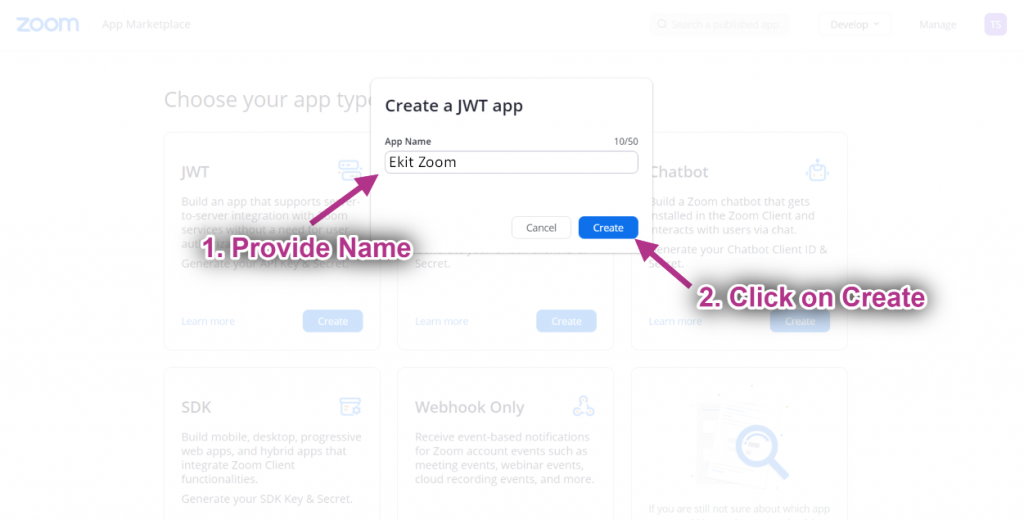 Add or Edit App Name-> Add Company Name-> Enter Developer Name-> Enter Email Address.
Click on Continue.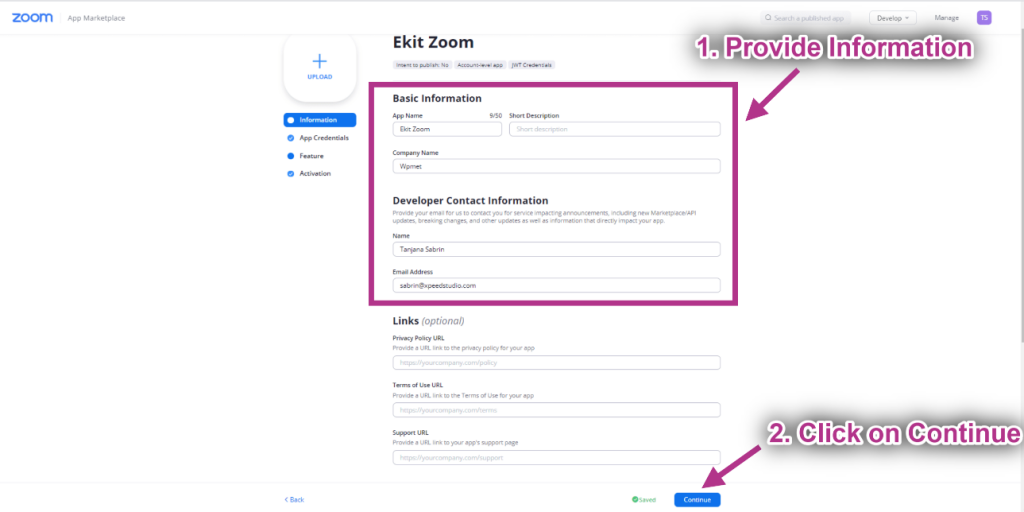 Now copy the Client ID and Client secret.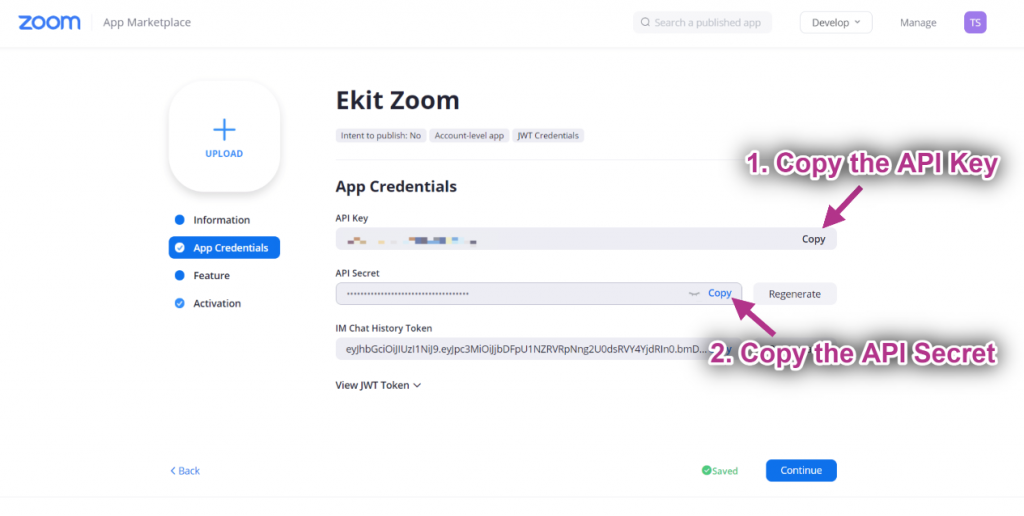 Paste the Client ID and Client Secret Key on the selected area-> Save Changes.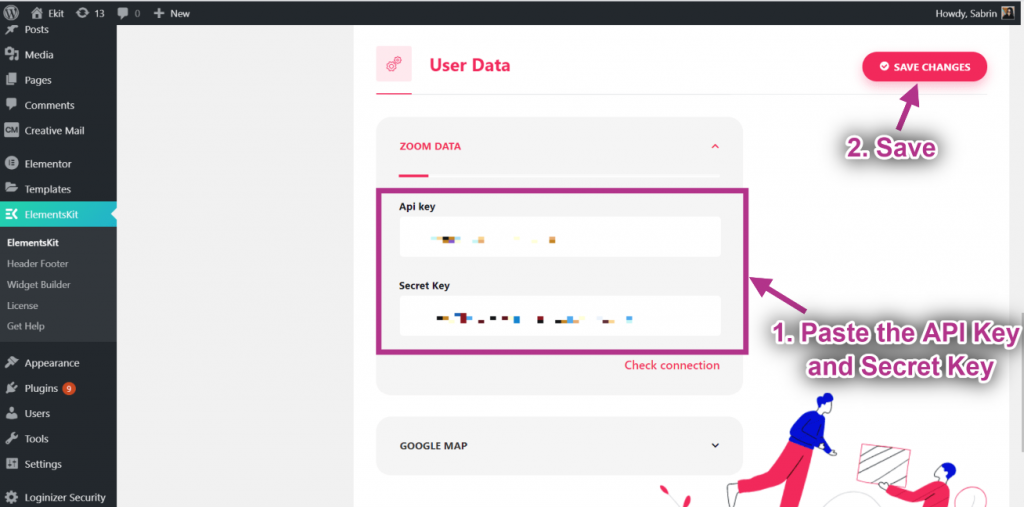 Go to Elementor=> Search Zoom=> Just Drag and drop the field.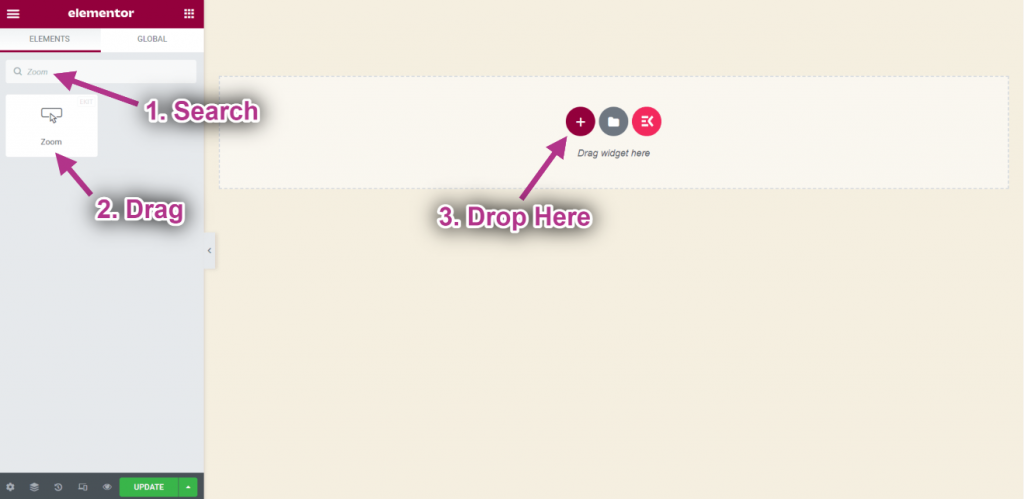 Step-> 2: Customize Zoom Widget #
Select Host.
Set Meeting Start Time.
Select Time Zone.
Set Duration.
Set Password.
Now Click on Create Meeting.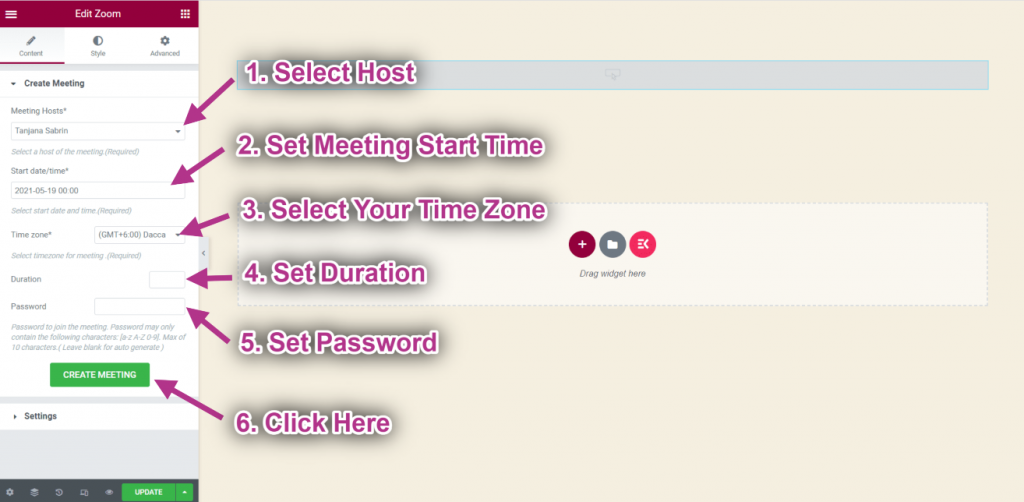 Now you can see your Meeting Details.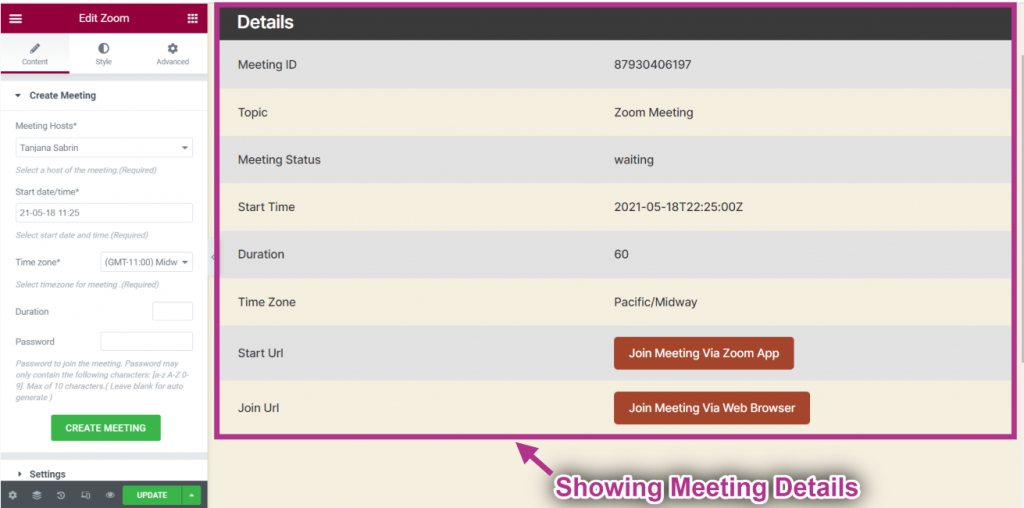 Choose Layout: Flat. You can select Normal as well.
Provide Heading Text.
You can see the Flat Layout with Heading Text.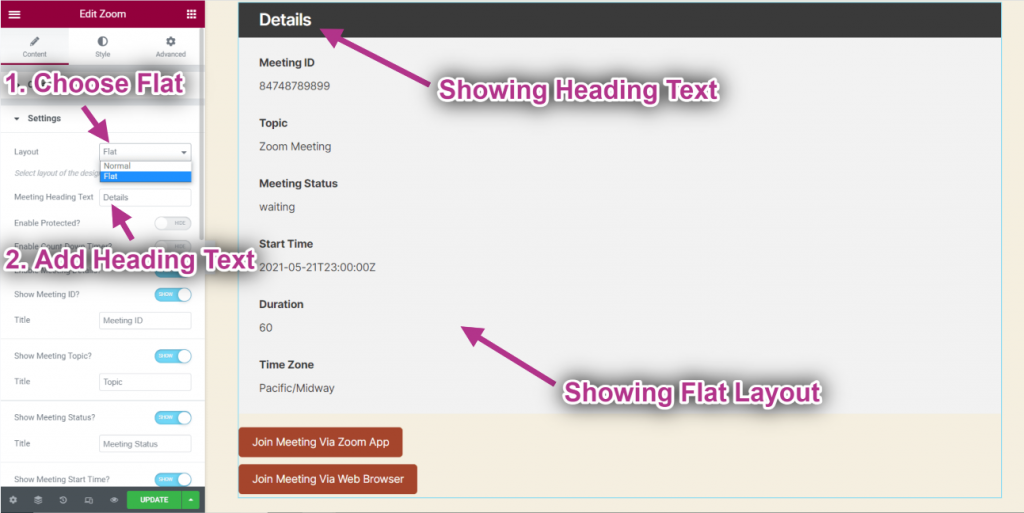 Enable Protected.
Add or Edit Heading Text.
Add or Edit Sub Heading.
Add or Edit Placeholder.
Add or Edit Button Text.
You can see the protected meeting is showing with the following information.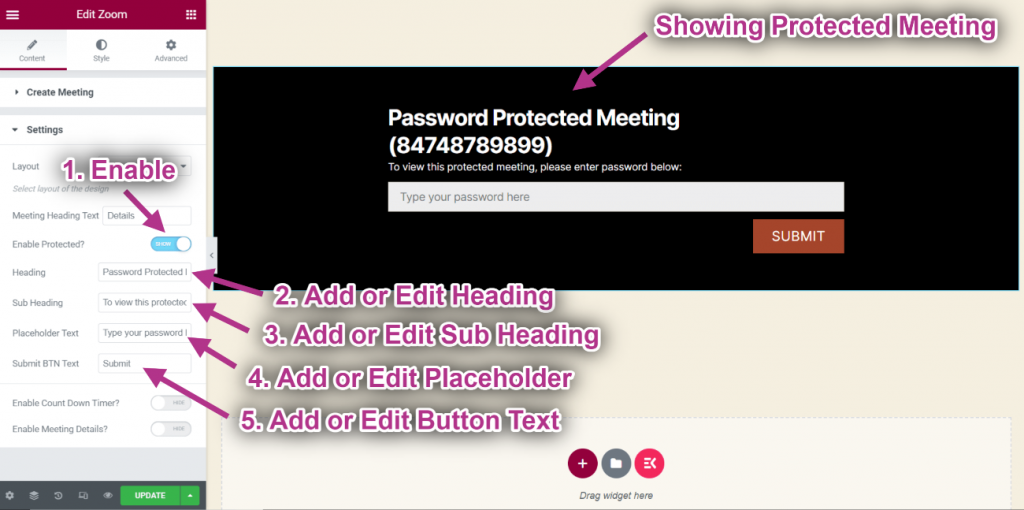 Enable Count Down Timer.
Add or Edit Count Down Text.
You can see the countdown timer with text.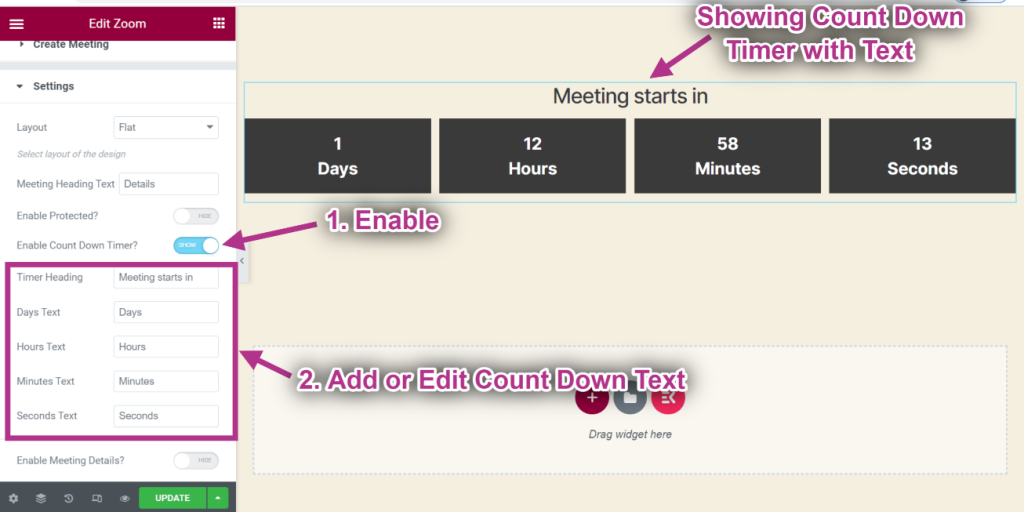 Enable Meeting Details.
Show Meeting ID.
Show Meeting Topic.
Show Meeting Status.
Showing All Details.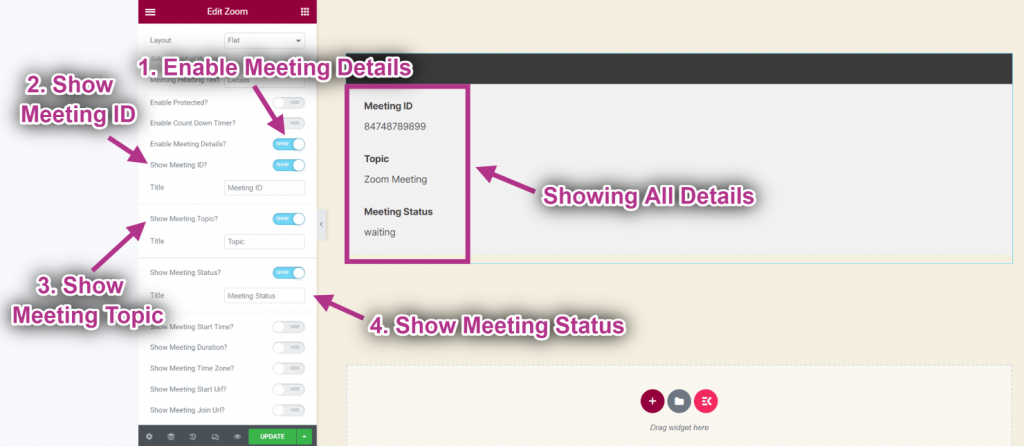 Show Start Time.
Enable to Show Duration.
Showing Start Time and Duration.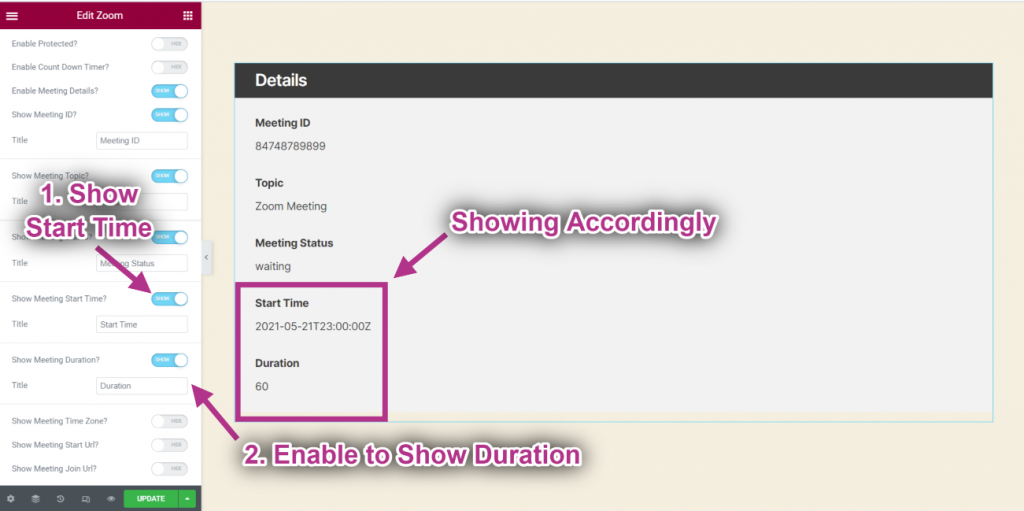 Show Time Zone.
Show Start URL.
Show Join URL.
Showing Details Accordingly.