Using the best form builder MetForm, you can easily set WordPress forms email notifications. Just follow the steps we have shared here.
To Set Up Notification Emails, first Create a Form
How to Create Form #
Follow the Video Screen-cast:
Follow the Step By Step Process
Step=>1: Go to Dashboard=> Pages=> Add new=>
Add Page Title
Select Template Elementor Canvas
Click on Publish
Edit with Elementor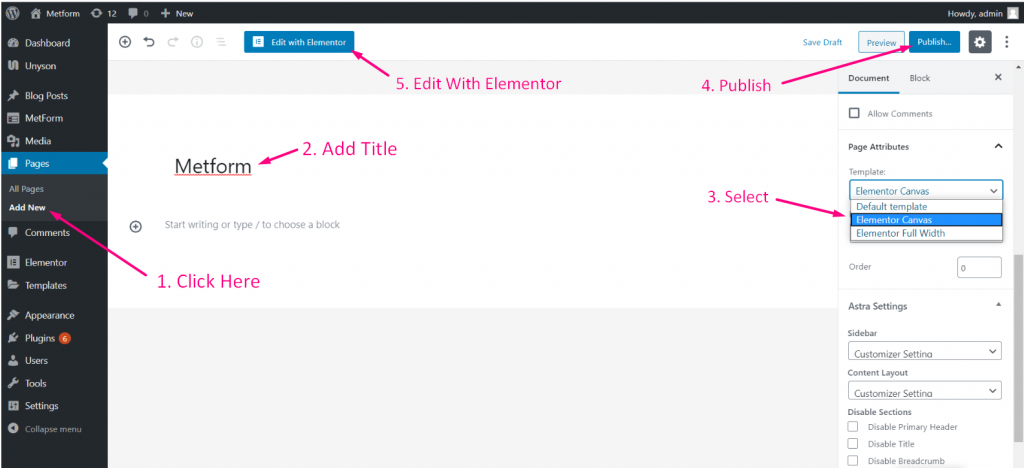 Step=>2: Search For Metform=> Drag and Drop

Step=>3: Click on the selected Icon

Step=>4: Select the form option from the previously created form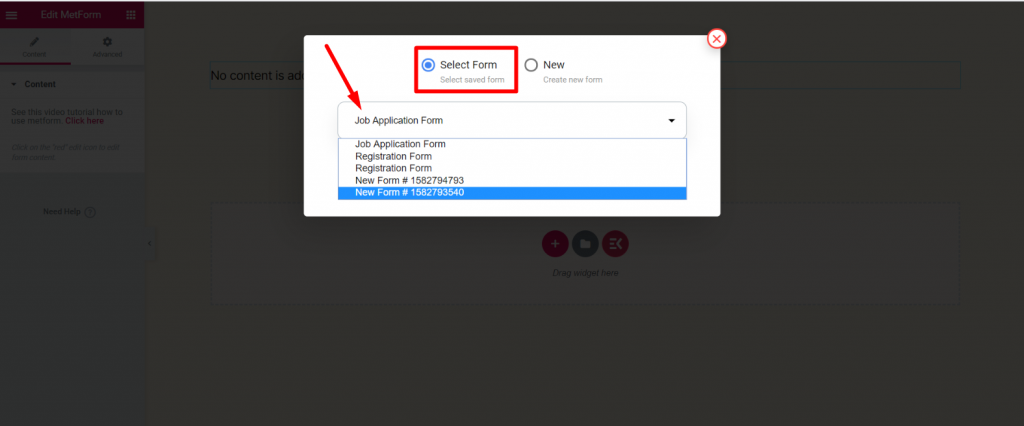 Or you can select New=> Enter your Form Name=> Click on Edit Form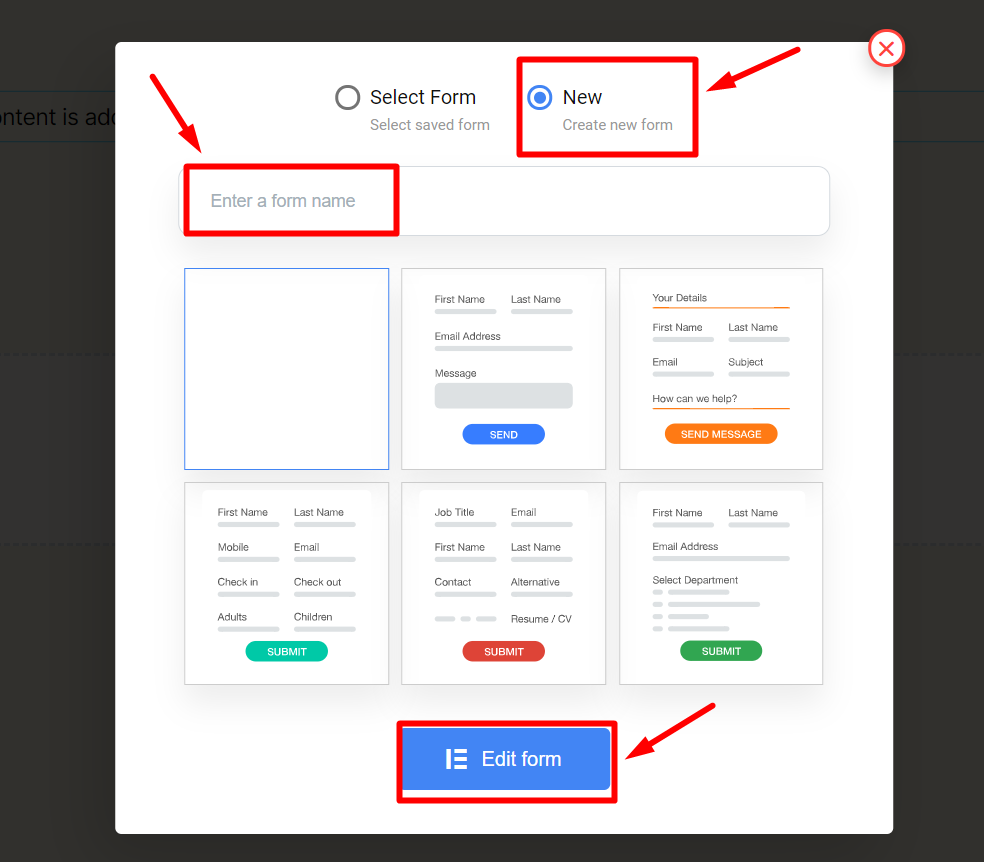 The Created Form will Appear=> Click on Form Setting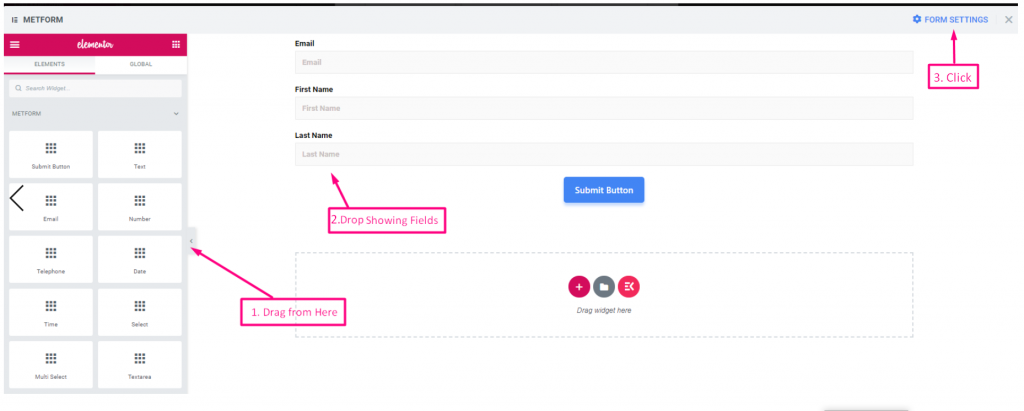 Form Setting #
Go to Form Setting=> Notification Email
Notification Email #
You can send a submission copy to the admin by email. You can also set different WordPress forms email notifications for separate Forms.
Follow the video Screen-cast
Or follow the step-by-step Process
Step=>1: Navigate to Form Settings → Notifications
Toggle the Notification mail to admin option: Notify admin after user submission is completed or any type of customer data is processed.
Email Subject: Provide the subject of the email.
Email To: Enter the admin email where you want to send mail. For multiple email addresses please use "," separator.
Email From: Enter the email by which you want to send an email to the admin.
Email Reply To: Enter an email where the admin can reply or you want to get a reply.
Admin Note: Enter here your email body, which will send to the admin.
Save the changes.