With MetForm REST API feature one can make a GET/POST request to another API endpoint. Using Rest API in Metform is super easy.
How to set up REST API Integration in MetForm #
Step #1: Edit MetForm contact form #
Go to MetForm ⇒ Forms ⇒ Click on the Edit option of the form for which you want to use REST API feature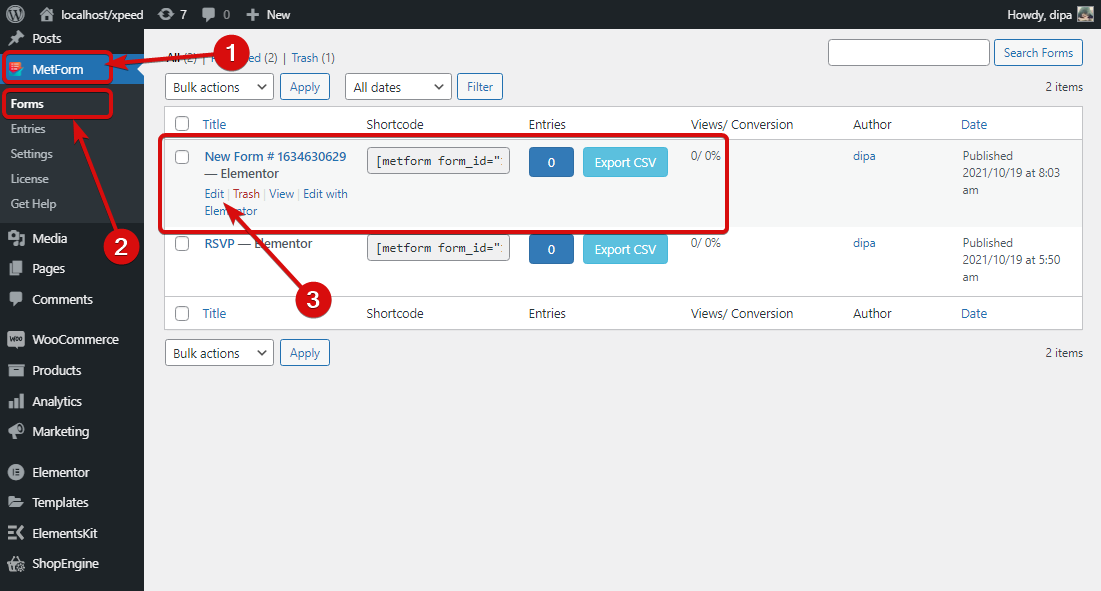 Step #2: Enable REST API option #
Go to Form Settings ⇒ Integration and turn on the REST API option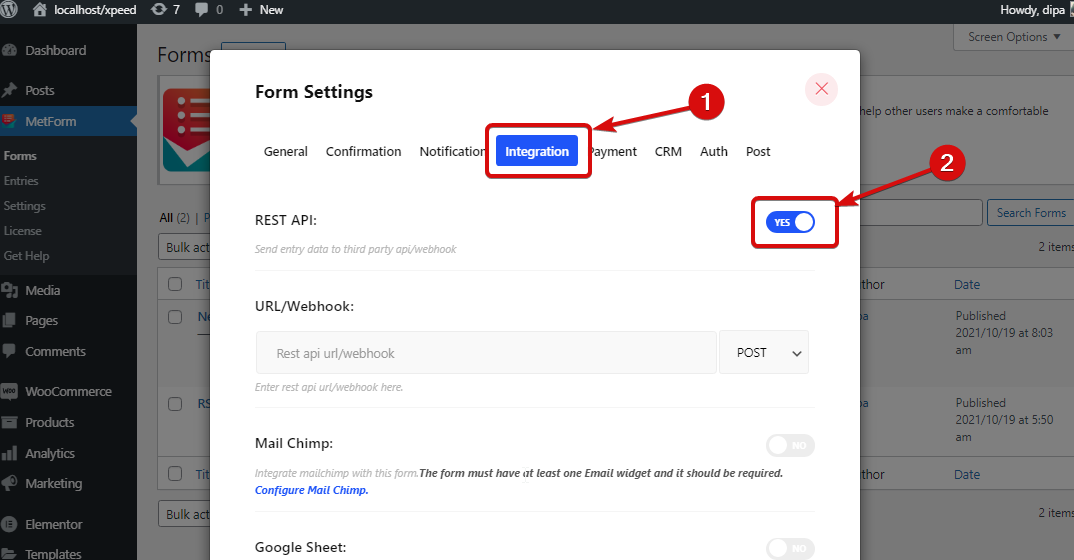 Step #3: Settings of REST API #
Choose POST/GET as per your need from the dropdown, and provide the API end point URL under the URL/Webhook option and save changes.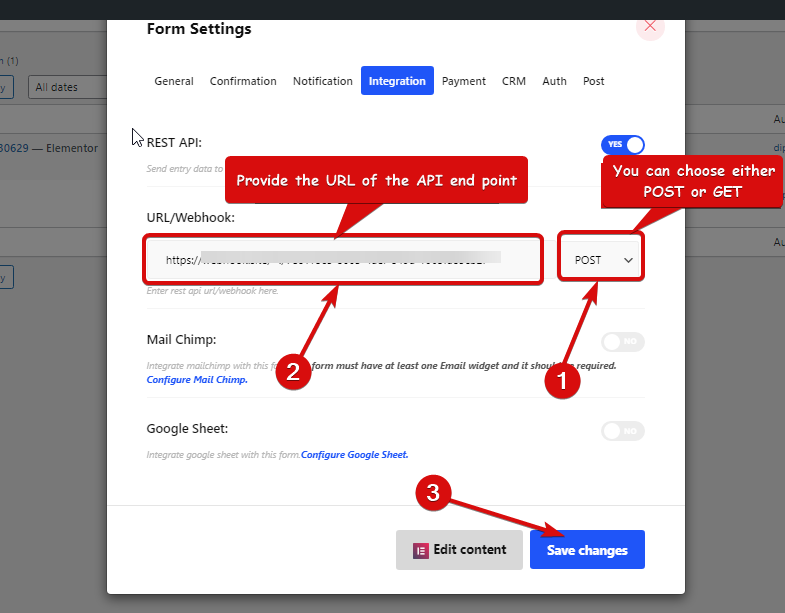 That's it! now if you submit the contact form information, the API end point will receive the data you submit on your form using the REST API feature.