What isn't in MetForm form templates? Among 30+ templates, you can also get a booking form template to insert into your WordPress website within a few seconds.
When you include a booking form on your website, it will capture all details of your customers and their requirements. So, you can plan and offer the best possible services as per their desires.
In that case, MetForm offers a fully functional booking form template. This form is also responsive for all devices including pc, tab, and smartphones.
✔✔Requirements: 
👉👉Elementor: Download Elementor Plugin 
👉👉MetForm: Download MetForm Plugin 
Default Elements for MetForm Booking form #
First Name
Last Name
Mobile Number
Email Address
Check-in date
Check-out date
Number of adults
Number of children (optional)
Write your comment
Submit button
✨✨Note
✅✅All forms including the booking form of MetForm are completely compatible with Elementor
✅✅You can add, edit or delete any elements as per your requirements
How to Create a Booking Form using MetForm (2 Methods) #
1. Insert a New Booking Form Template with Elementor #
Inserting a new booking form template directly with Elemetor is the easiest process.
Create a new page/post or open an existing one with Elementor 
Search for the MetForm widget among the elements of Elementor 
Drag & drop the MetForm widget
You can see the "Edit form" option at the left sidebar
Click on "Edit form"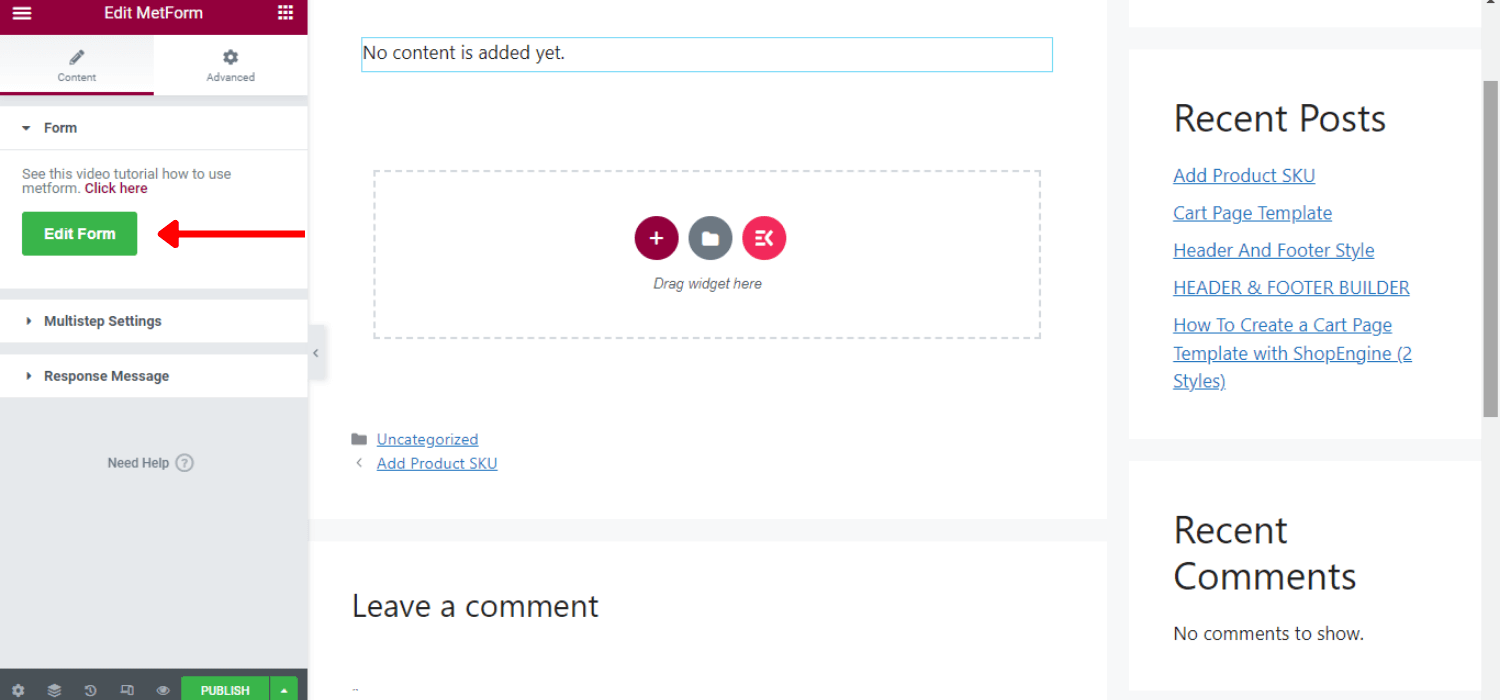 At this moment, a pop-up window will appear
Select "New" form
Set the form name and select the Booking Form Template
Click on "Edit form"
You can do customization or keep it as it is
Click on "Update & Close"
Click on "Publish"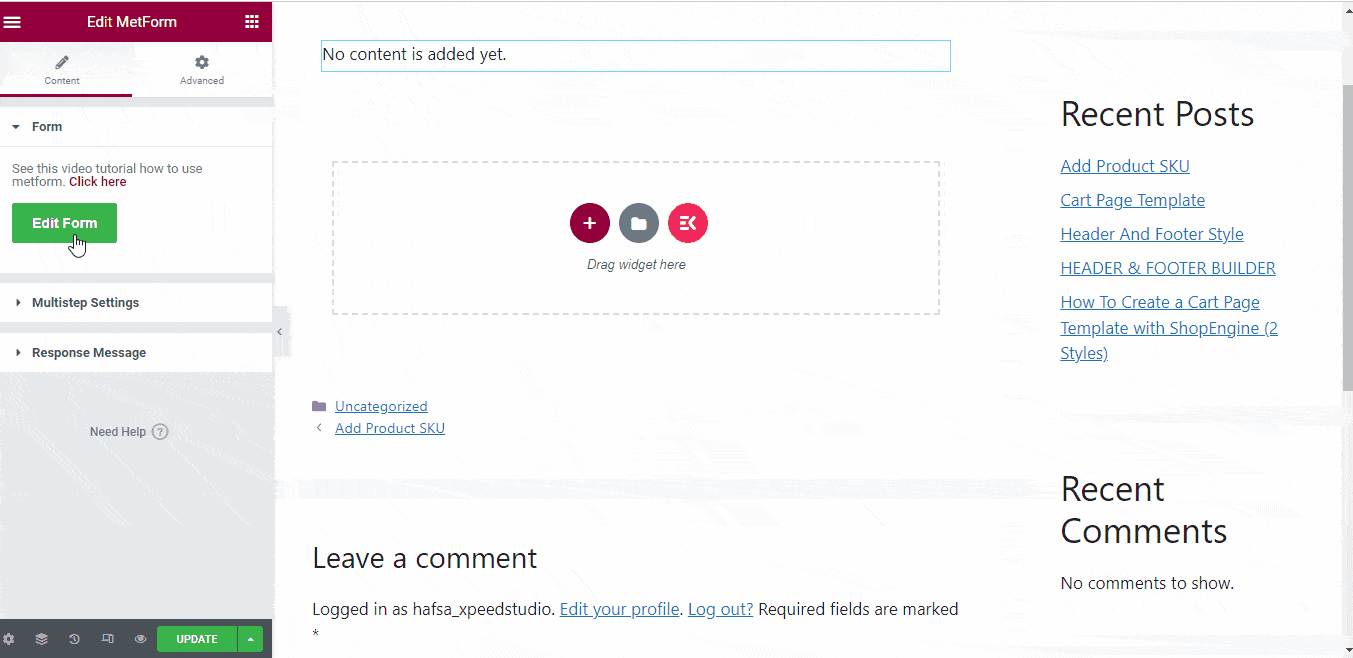 Customize the MetForm Booking Form Template #
MetForm offers 3 style controls for form customization for the input field, buttons, and the entire form layout.
Content Customization #
Hide/show the field label
Set input field validation type
Change the placeholder text
Make a field optional or required
Insert the warning message
Set help text
Include URL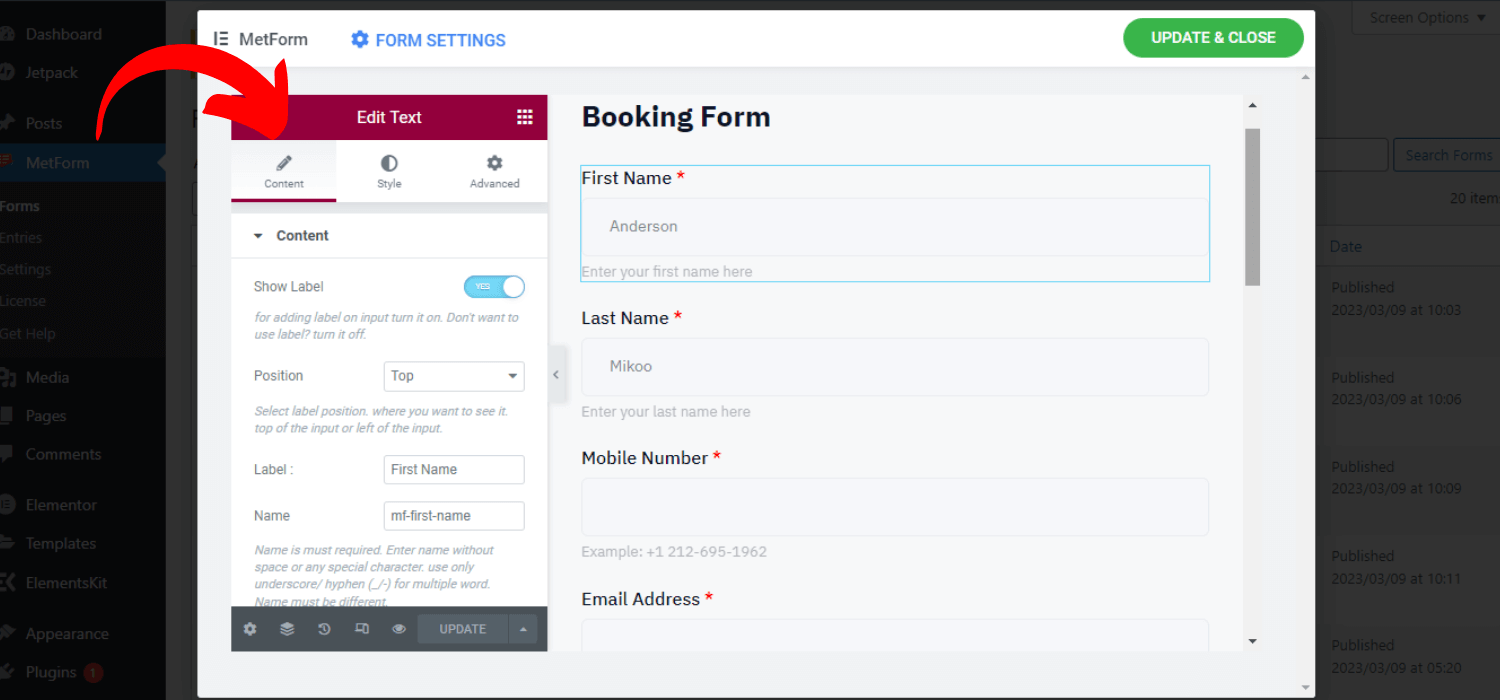 Style Customization #
Input Color, typography, padding, margin customization
Customize the required indicator color
Image background for input field
Custom border, border color, radius
Warning text, help text, placeholder text color, and typography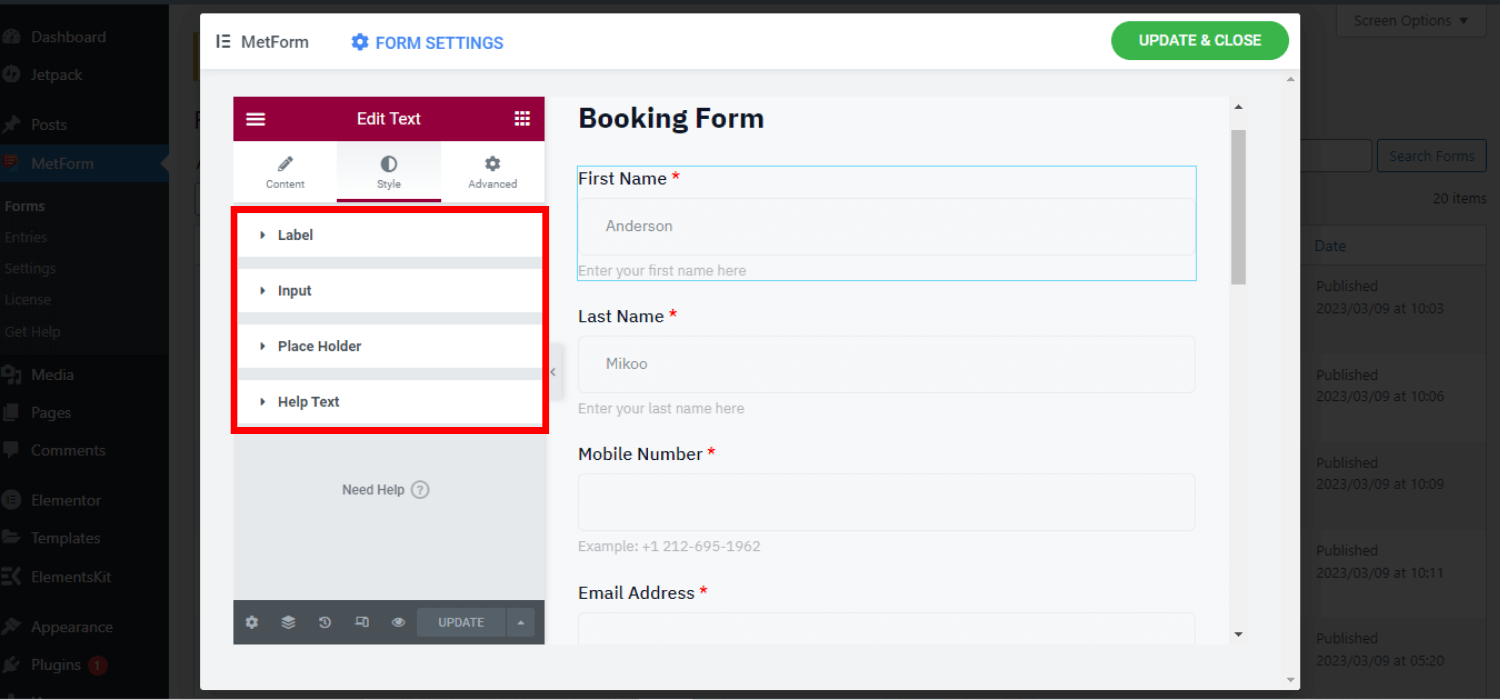 Advanced Customization #
Entire layout's margin, padding
Set layout width, and position
Multiple motion effects for the input fields
Form background customization
Customized border properties
Set device responsiveness
Include additional CSS and many more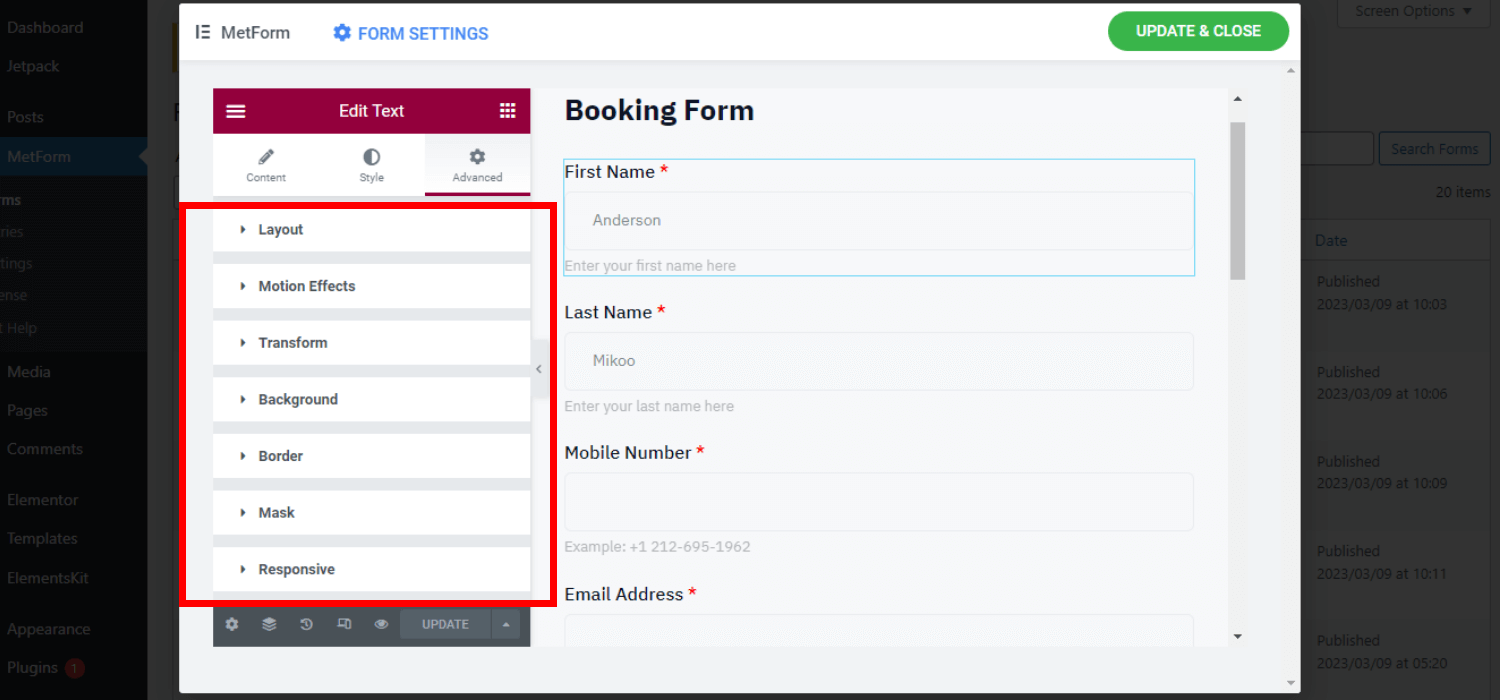 2. Choose the Booking Form Template & Insert it into the page/post #
This way to create and insert the booking form is also simple. You need to navigate MetForm forms first, then insert them to the desired page or post.
Step 1: Create a New Booking Form #
Navigate your WordPress dashboard
Hover over on MetForm
Tap on forms
Click on "Add new"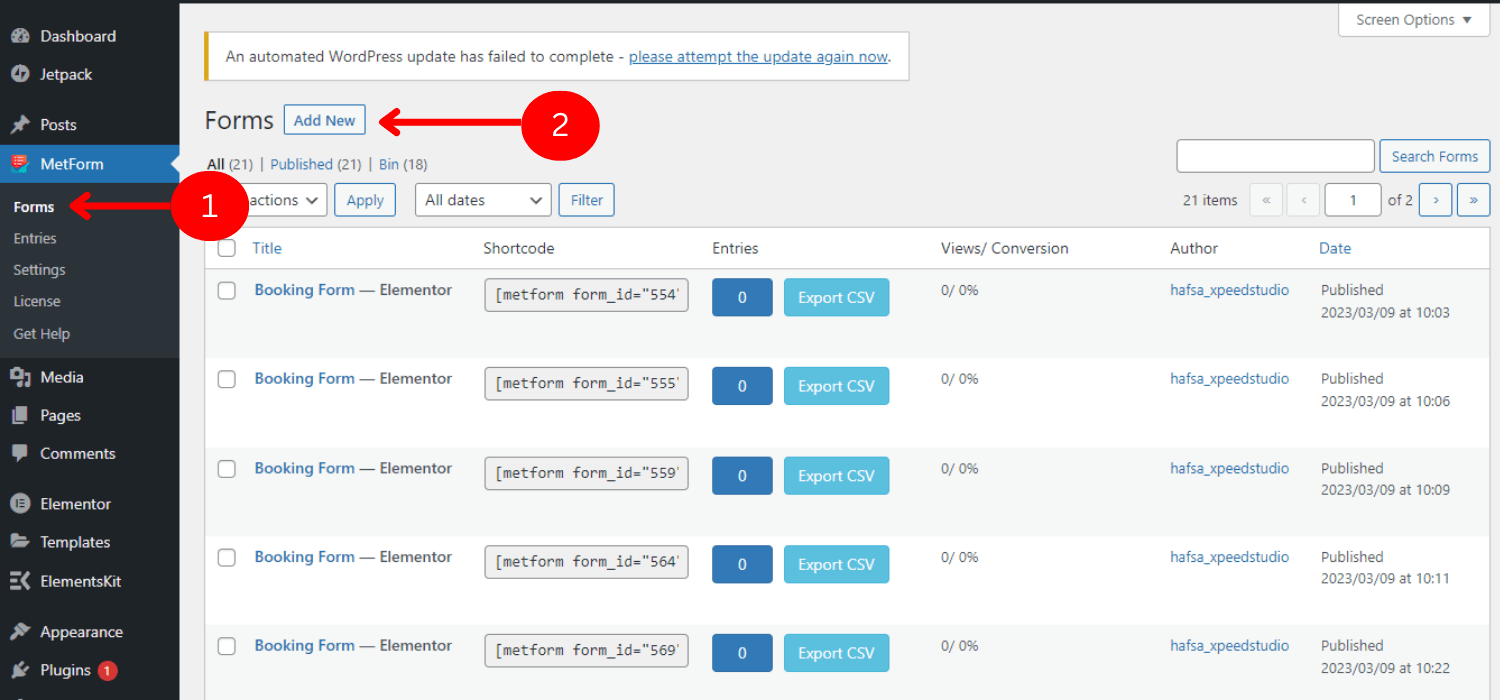 Search for Feedback form
Set the form name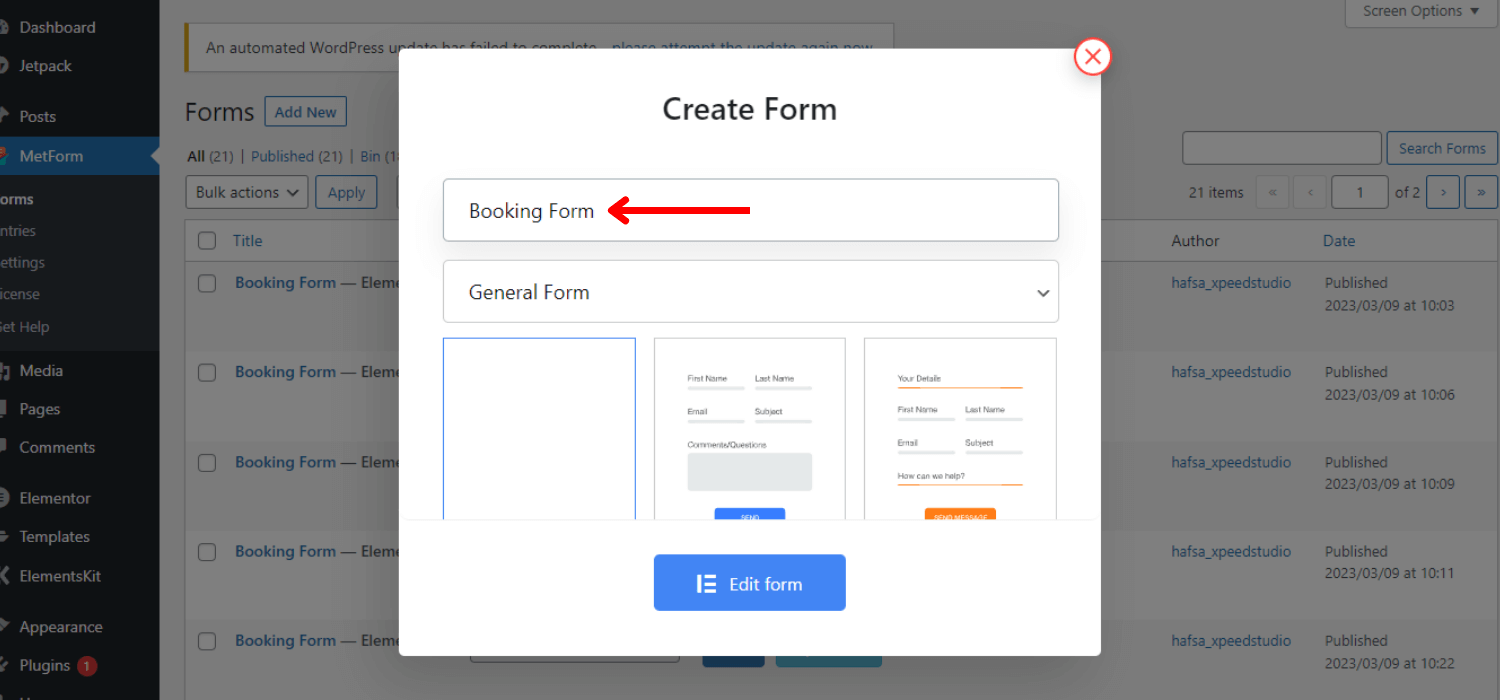 Select the "Booking Form"
Click on "Edit Form"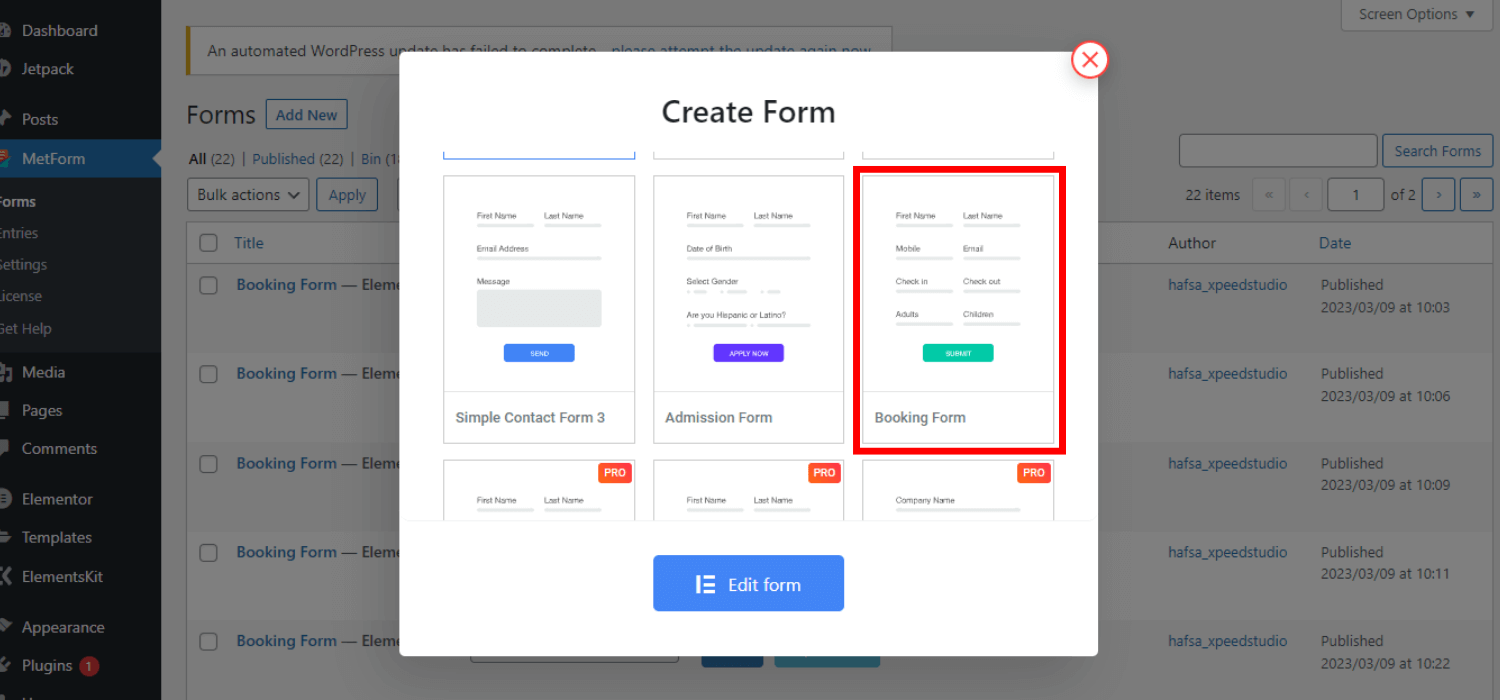 Step 2: Insert the Booking Form #
After creating a new form or modifying the default one, you need to insert the booking form template using Elementor or shortcode.
Insert the Booking form with Elementor:
Create a new post/page or open an existing one with Elementor
Choose an Elementor block
Search for the MetForm widget
Drag and drop it into the block
Click on "Edit Form"
Select the booking form name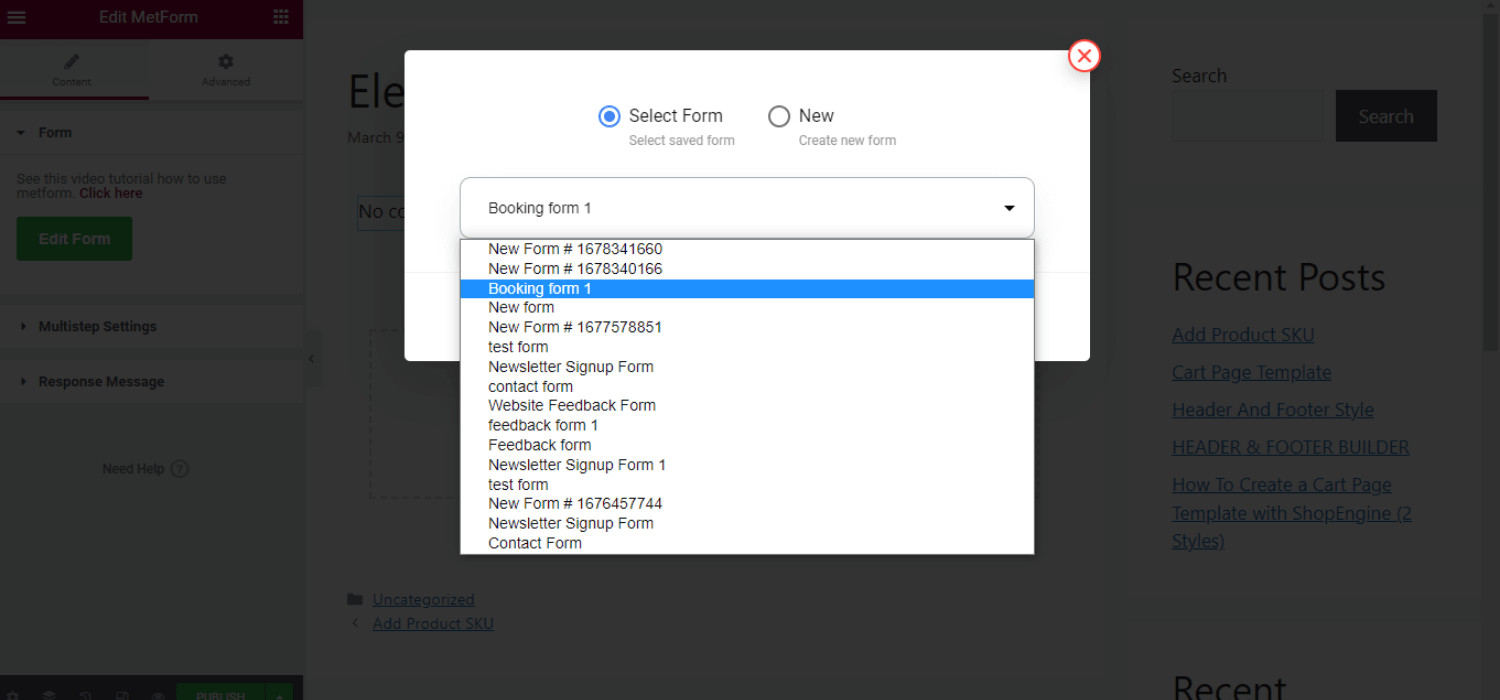 Click on Save & Close
Click on update
Insert the Booking form using Shortcode
Navigate MetForm -> Forms. You will see the shortcodes along with the form name. You can simply copy & paste them in a block or do it with elemotor's shortcode widget.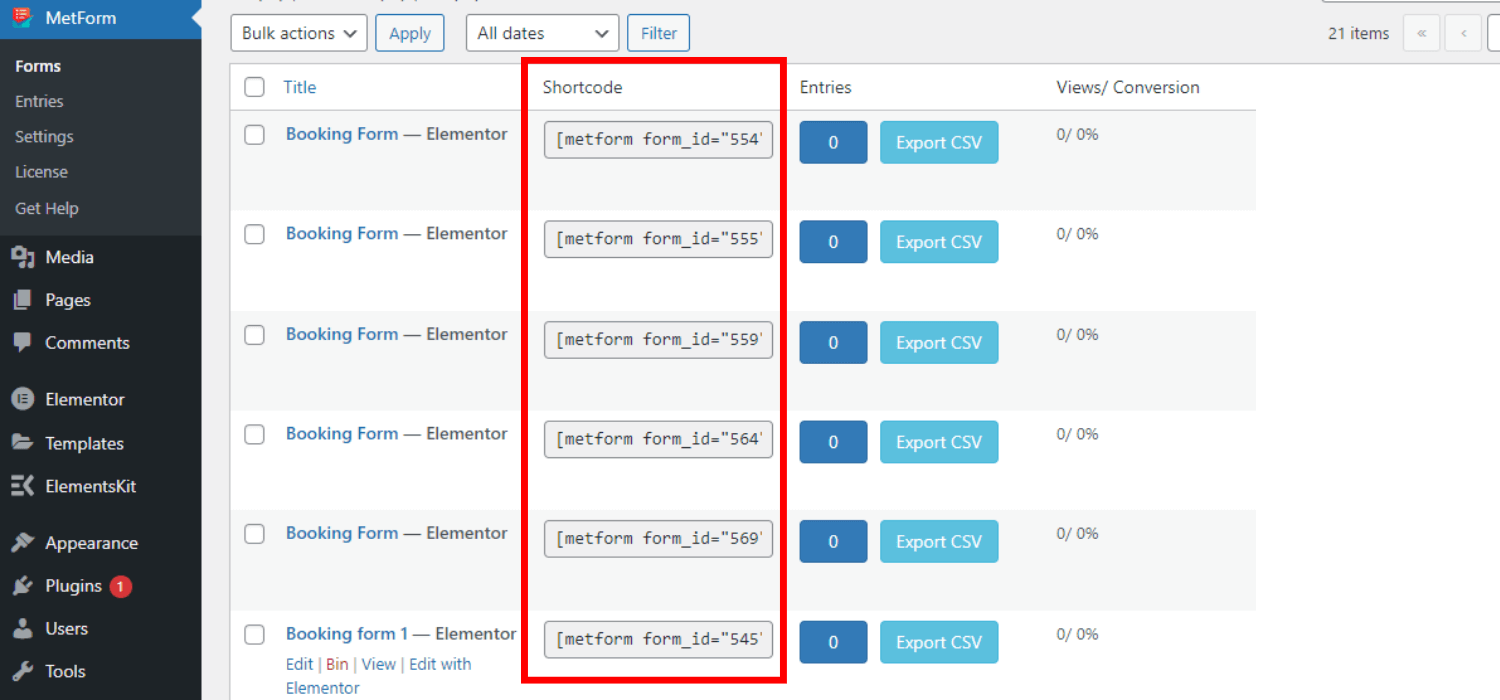 👉👉Copy & Paste the Shortcode
Copy the shortcode of the booking form
Paste the shortcode in the text block you want to insert the form
Click on "Publish"
👉👉Use Shortcode Widget
Copy the shortcode
Open the page/post with elementor
Search for the Shortcode widget
Drag and drop it into the page
Paste the shortcode in the shortcode field
Click on "Publish"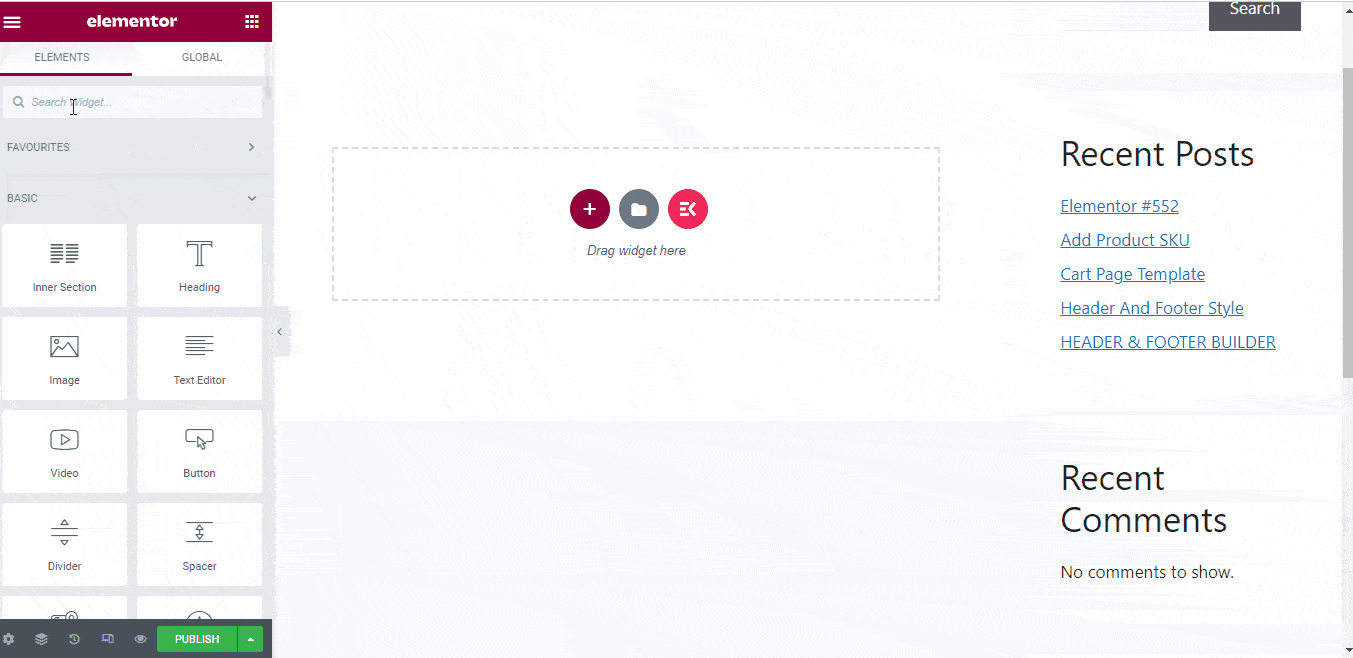 Hopefully, now you can easily insert the MetForm booking form into your WordPress website. You can follow any of the above procedures, all will result in the same – a fully functional and responsive booking form.
Don't hesitate to ask any queries. Stay tuned!