A confirmation email is also known as a transactional email. It is a message sent after someone completes a form, does subscribe, online orders, or performs any related action. All marketers need to confirm to their clients as well as subscribers that their actions have been successfully acknowledged. This way, customers also get to know about the next procedures.
In this documentation, we have discussed how you can set up a confirmation email with MetForm. So, check out this simple process for your WordPress site.
How to Send Confirmation Email? #
To Set Up Confirmation, first Create a Form
How to Create Form #
Follow the Video Screen-cast:
Follow the Step By Step Process
Step=>1: Go to Dashboard=> Pages=> Add new=>
Add Page Title
Select Template Elementor Canvas
Click on Publish
Edit with Elementor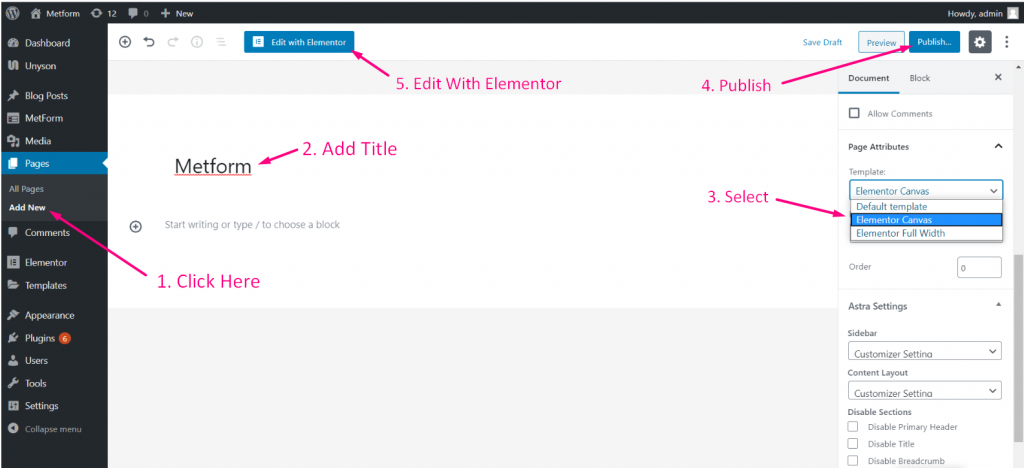 Step=>2: Search For Metform=> Drag and Drop

Step=>3: Click on the selected Icon

Step=>4: Select form option from previously created form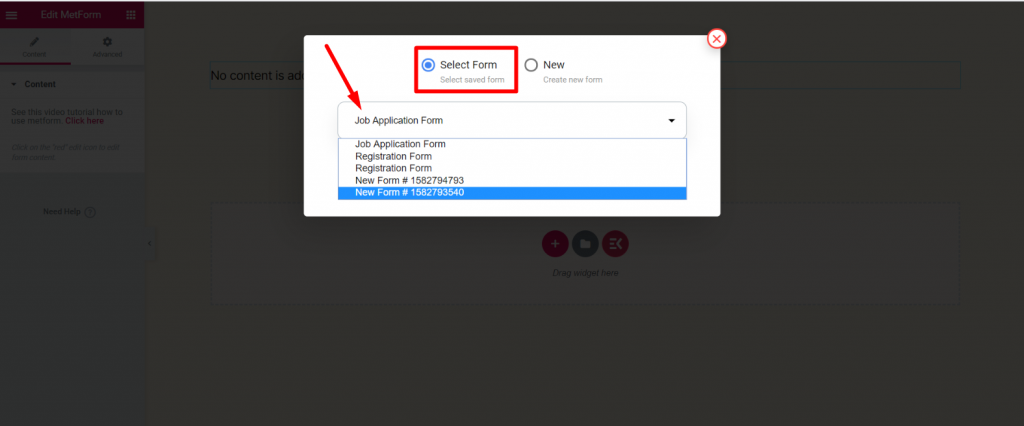 Or you can select New=> Enter your Form Name=> Click on Edit Form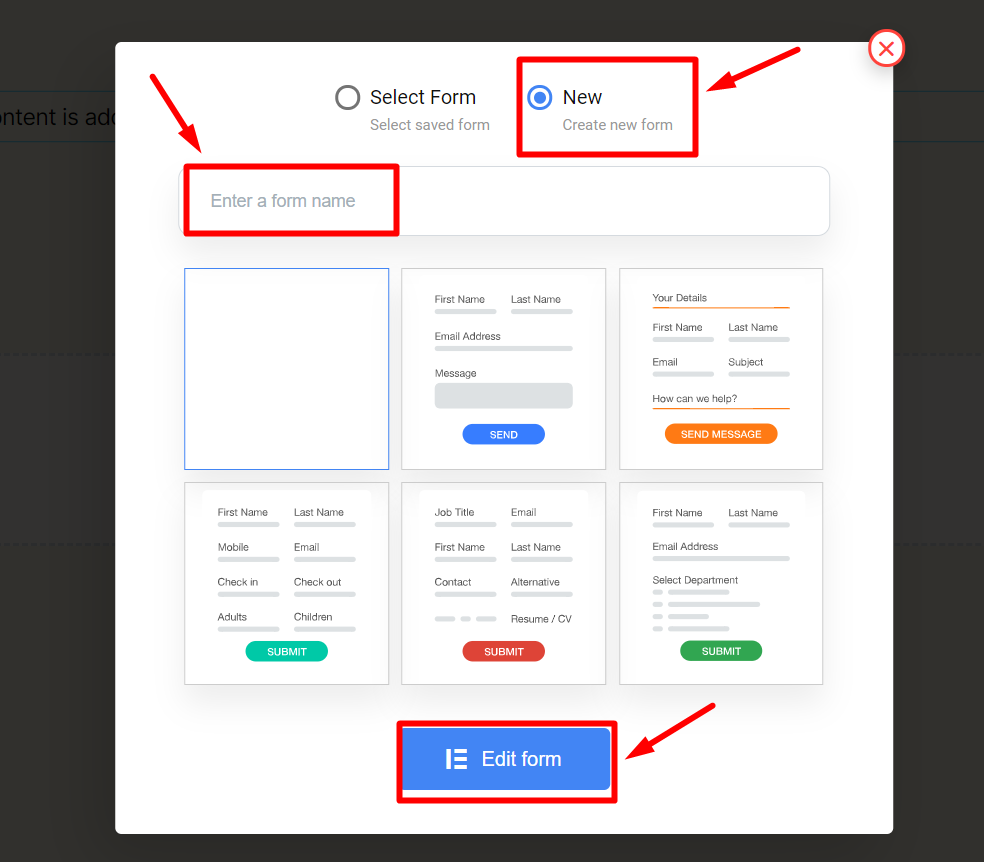 The Created Form will Appear=> Click on Form Setting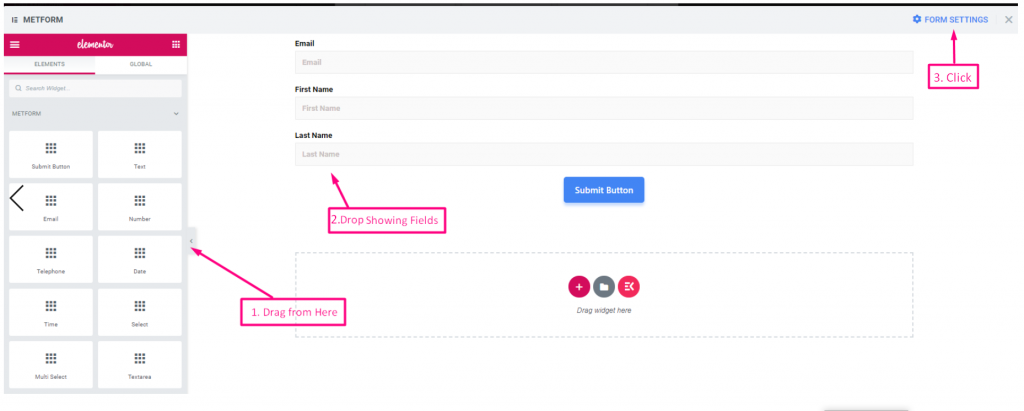 Form Setting #
Go to Form Setting=>Confirmation
Make sure your email field is mandatory
Turn on the Confirmation mail to user: Send a submission copy to user by email. The form must have at least one Email widget and it should be required.
Email Subject: Provide subject of the Email
Email From: Enter the email by which you want to send email to user.
Enter user communication Email: A confirmation email can be sent when a user registers or enters their data to confirm their registration
Provide Thank You message: Gives access to edit your successful form submission message so you can personalize your own message.
Ones Done Save Changes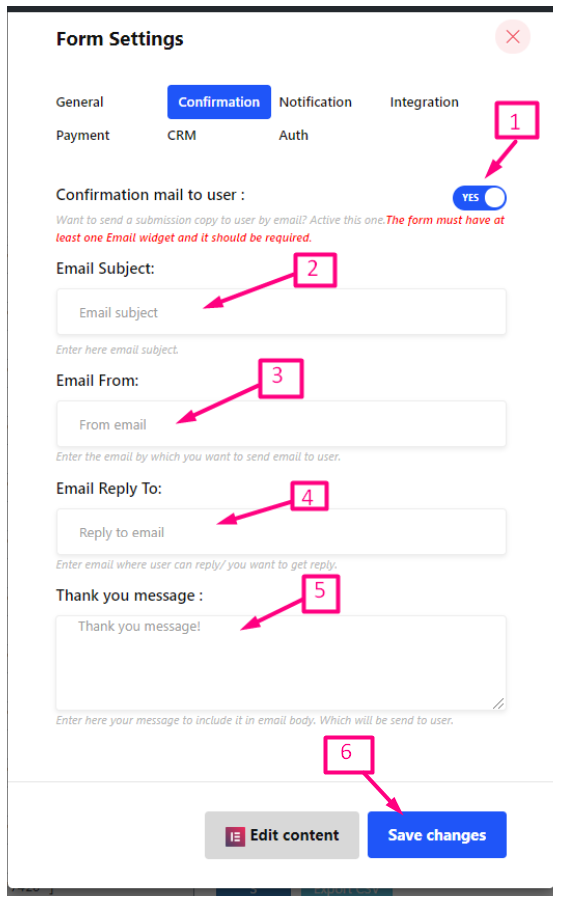 Transactional email helps to boost relationships with new visitors and clients. You can send these emails easily with MetForm. So, get MetForm today, follow the above steps and you are done.