Many of you are not concerned about the feedback form on your website. But adding a feedback form to your website can give you insights about your users. As a result, you will know if they are satisfied or not.
Metform offers a fully functional and customizable feedback form to add to your WordPress website to know the user experience. And then, you can apply their feedback to improve your product and service quality.
✨✨Requirements:

👉👉 Elementor: Download Elementor Plugin
👉👉 MetForm: Download MetForm Plugin
Default Elements of MetForm Feedback Form #
First Name
Last Name
Email Address
User Experience (Star rating)
Visual Appeal (Star rating)
Correct Info (Star rating)
Are you satisfied (like/dislike options)
Text box (What would you like to share with us)
Send Message Button
How to Create a Feedback Form using MetForm #
Step 1: Create a New Form #
Login to your WordPress dashboard
Hover over on MetForm
Click on forms
Tap on "Add new"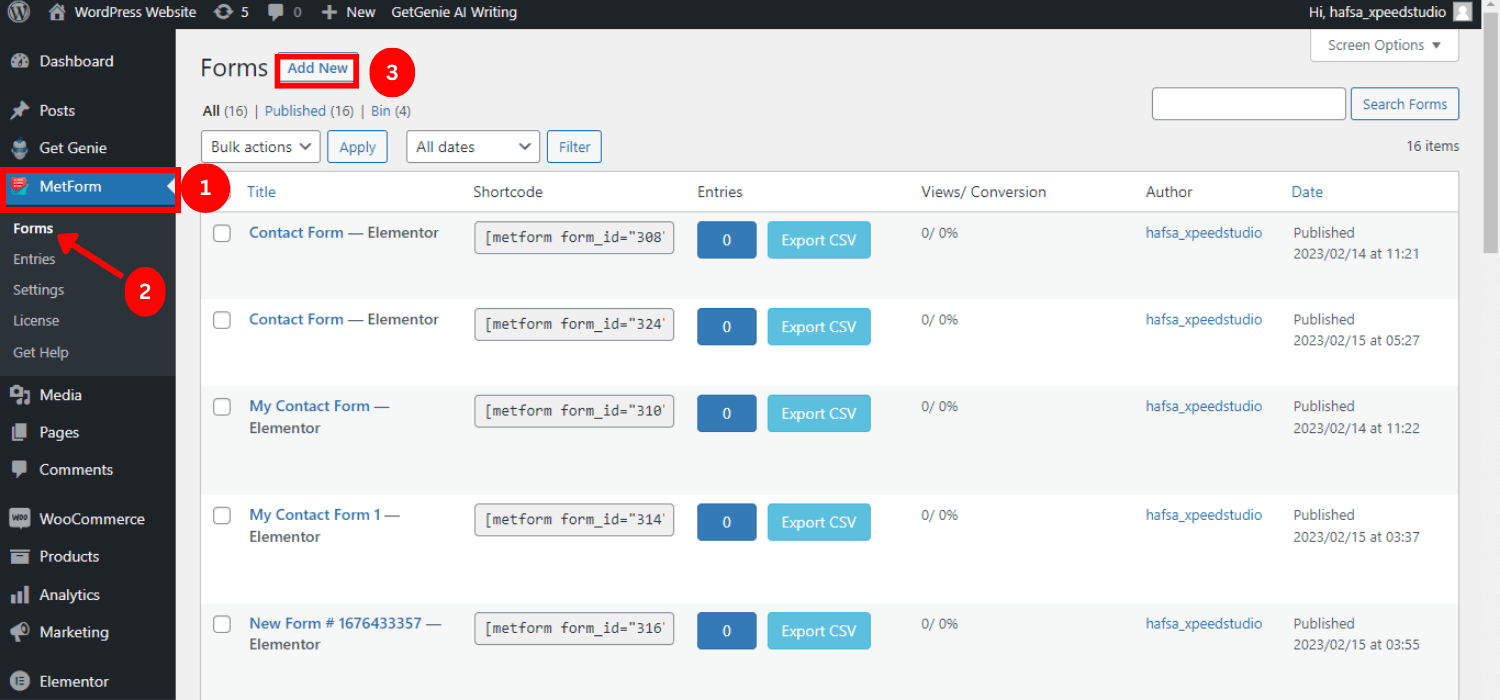 Give the form name
Search for Feedback form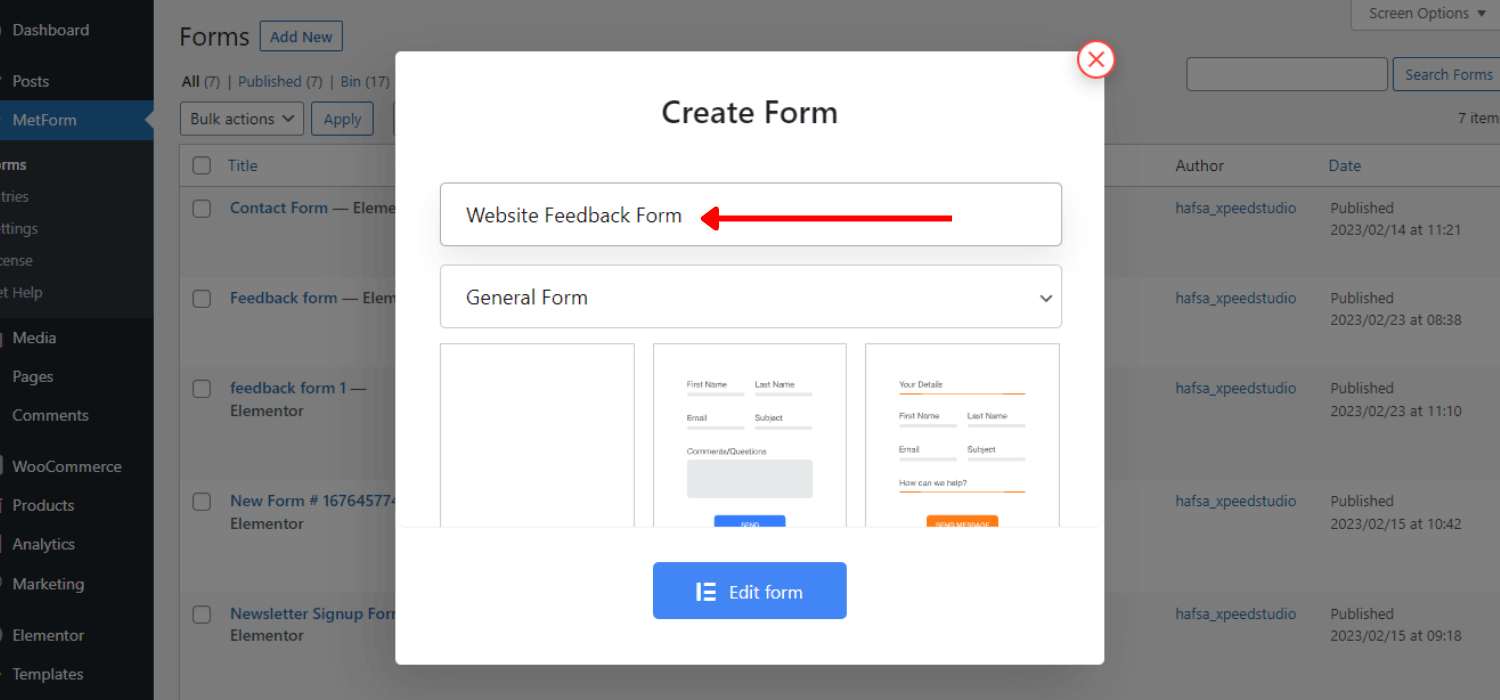 Select the "Website Feedback Form"
Click on "Edit Form"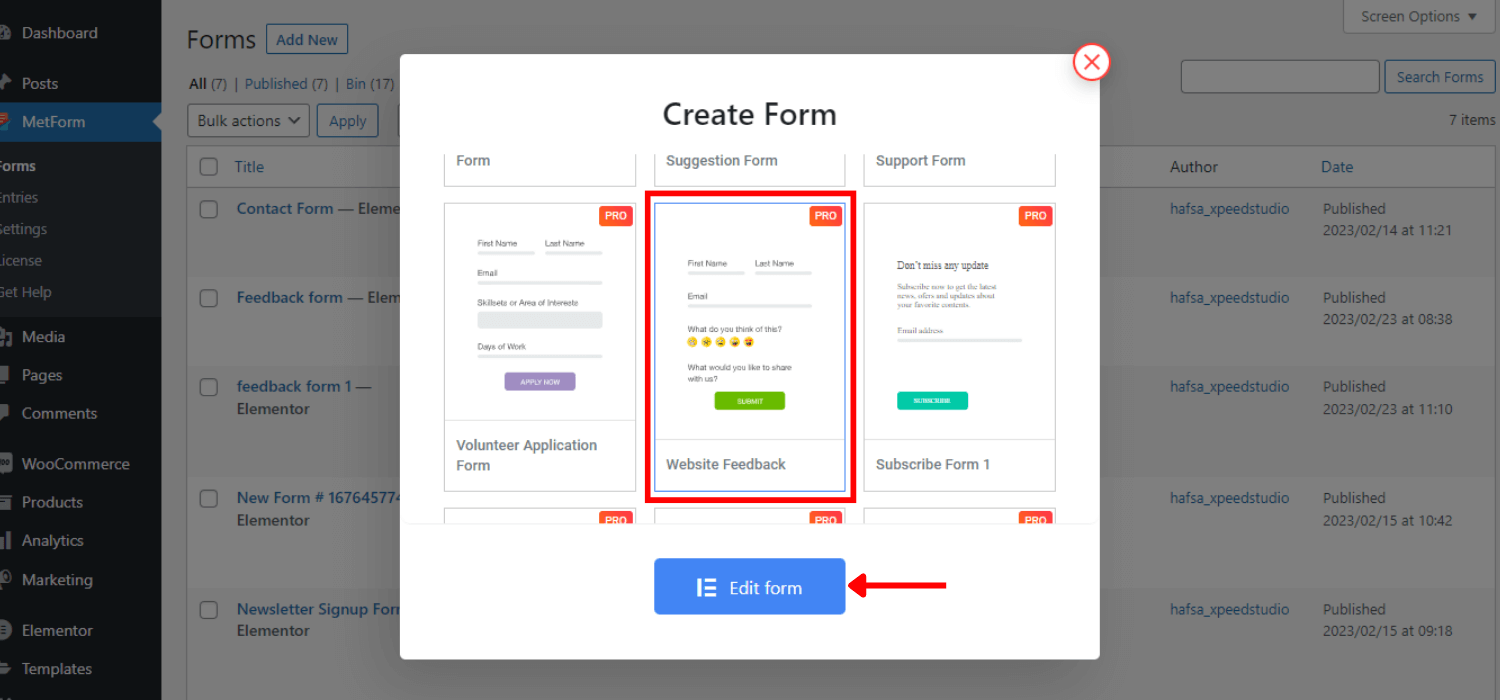 Step 2: Customize the Feedback Form #
You can keep the template as it is or customize it based on your requirements. You can add all other elements of Elementor as MetForm is fully compatible with Elementor.
However, you can get content, style, and advanced customization options to control the properties of the input fields.
Content Customization #
Can change the placeholder text
Change the Label of the input text
Insert help text
Turn on/off the required property
Set the validation type
Set the warning message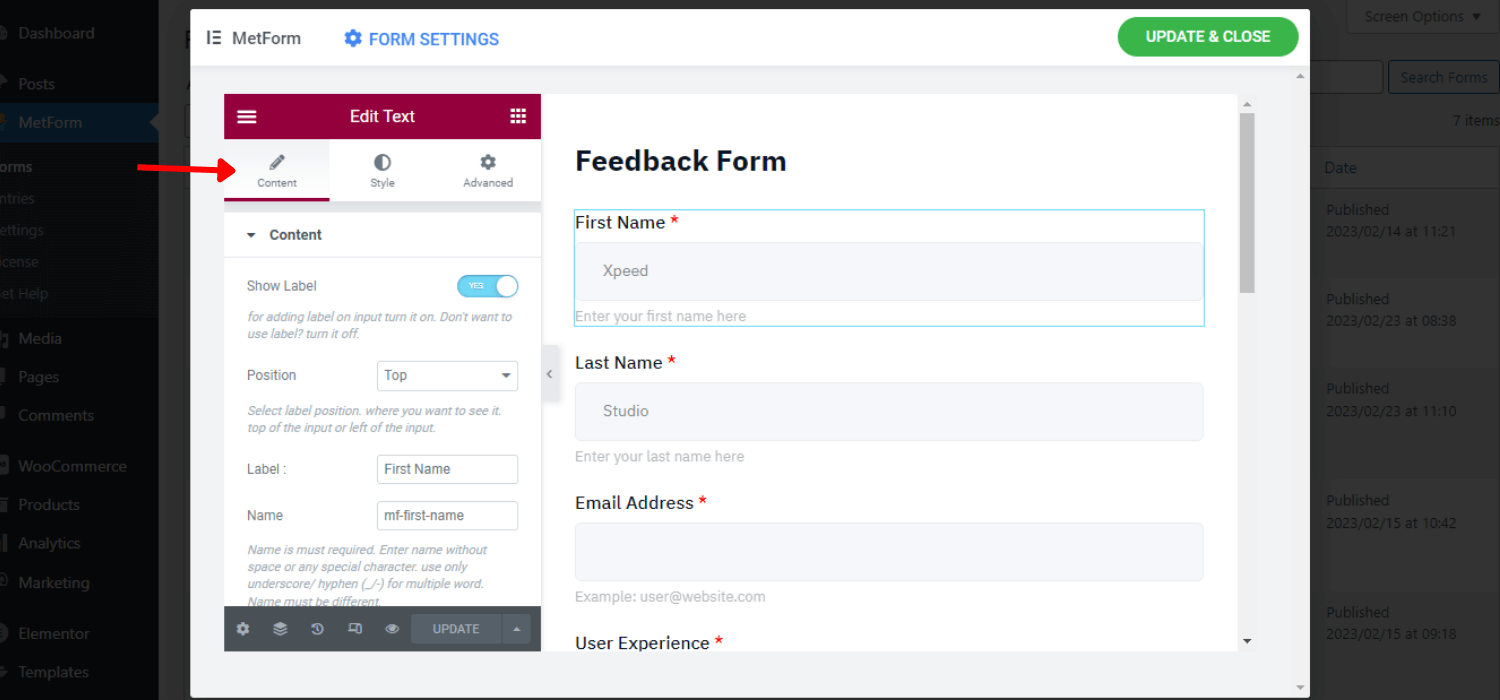 Style Customization #
Can customize the color, typography, padding, margin
Set the required indicator color,
Customize the warning text color and typography
Insert image for input field
Set the border, border color, radius
Change the placeholder and help text color and typography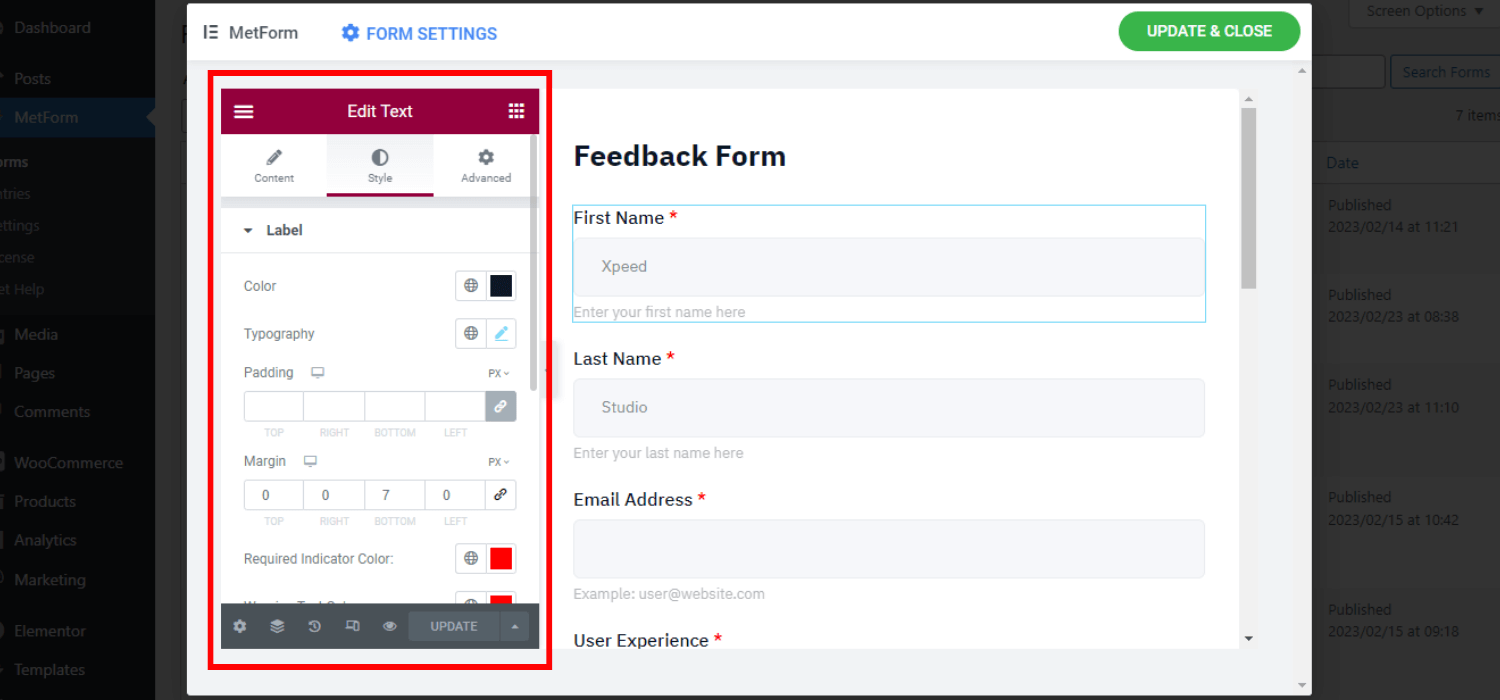 Advanced Customization #
Customize the whole layout's margin, padding, width, and position
Set various motion effects for the input fields
Change the background color and image
Insert additional CSS code and many more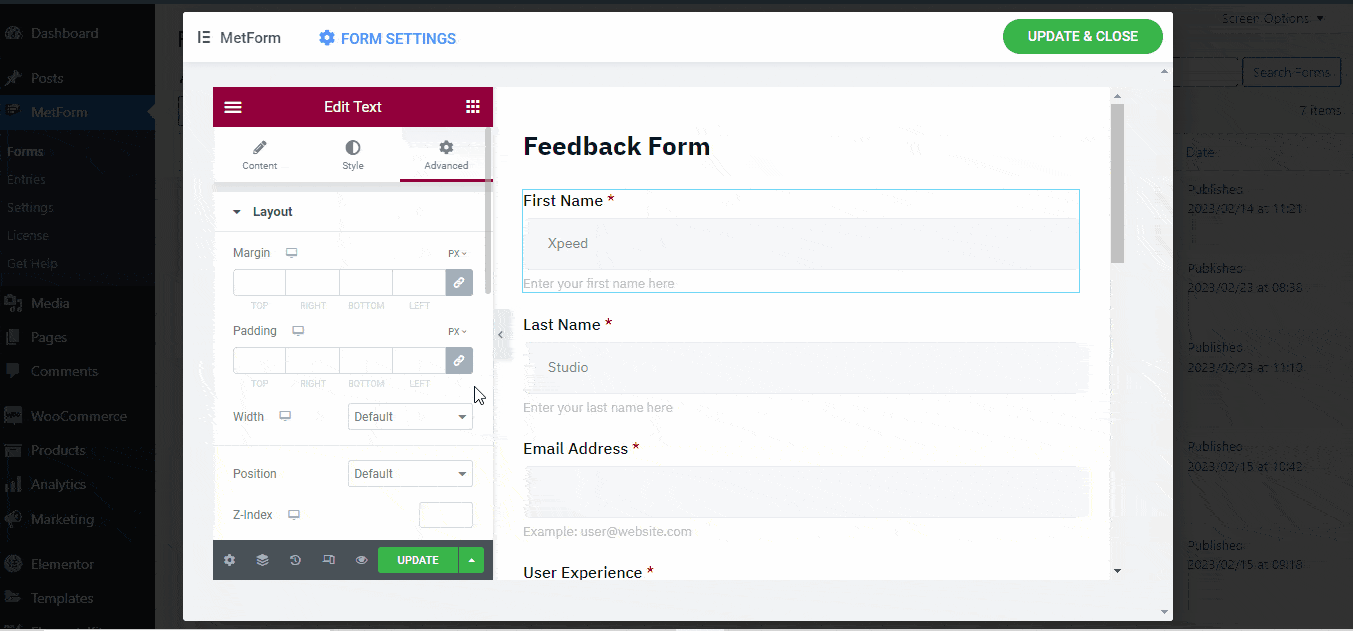 Step 3: Insert the Form into Pages/Post #
You can insert the feedback form directly from Elementor or use the shortcode.
Insert Feedback Form using Elementor #
Create a new page or open the page by "Edit with Elementor"
Choose a block
Search for the "MetForm" widget among Elementor elements
Drag and drop the MetForm widget into the selected block
Click on "Edit Form"
Choose the form name
Tap on "Save & Close"
Click on "Publish"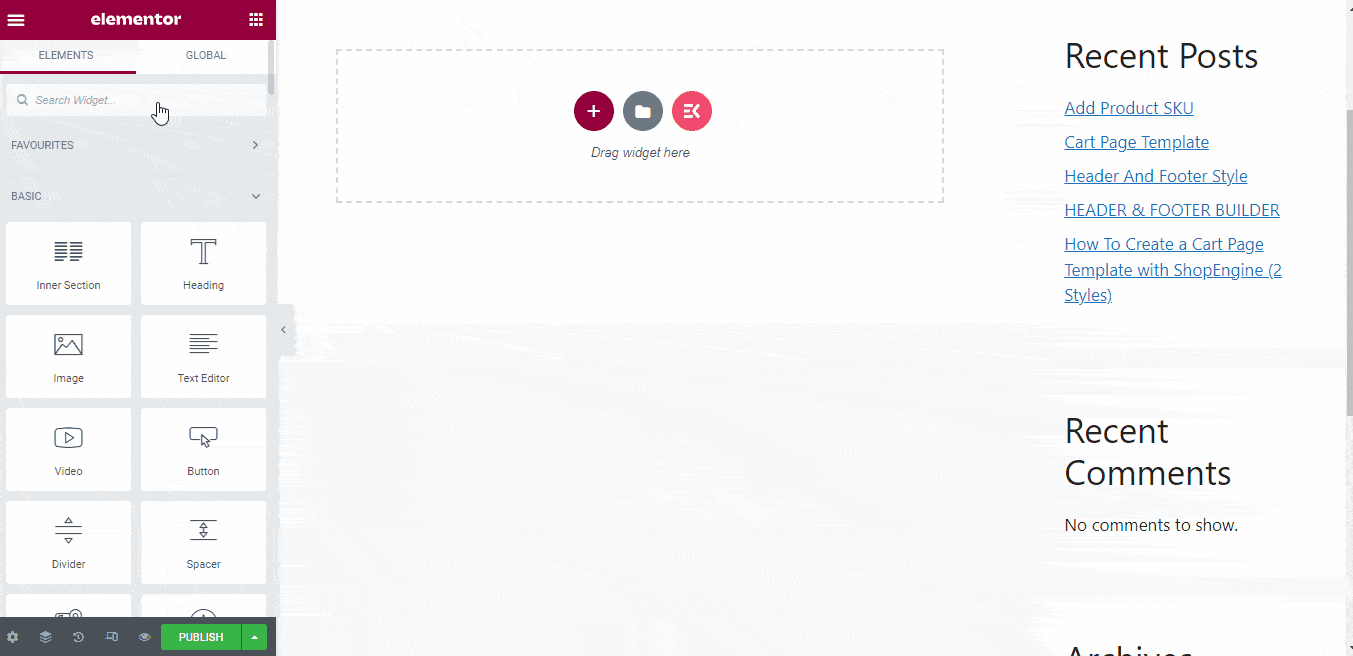 Insert Feedback Form using Shortcode #
Go to the WordPress dashboard
Select MetForm -> forms
You can unique shortcodes associated with the feedback forms
Copy the shortcode of your preferable form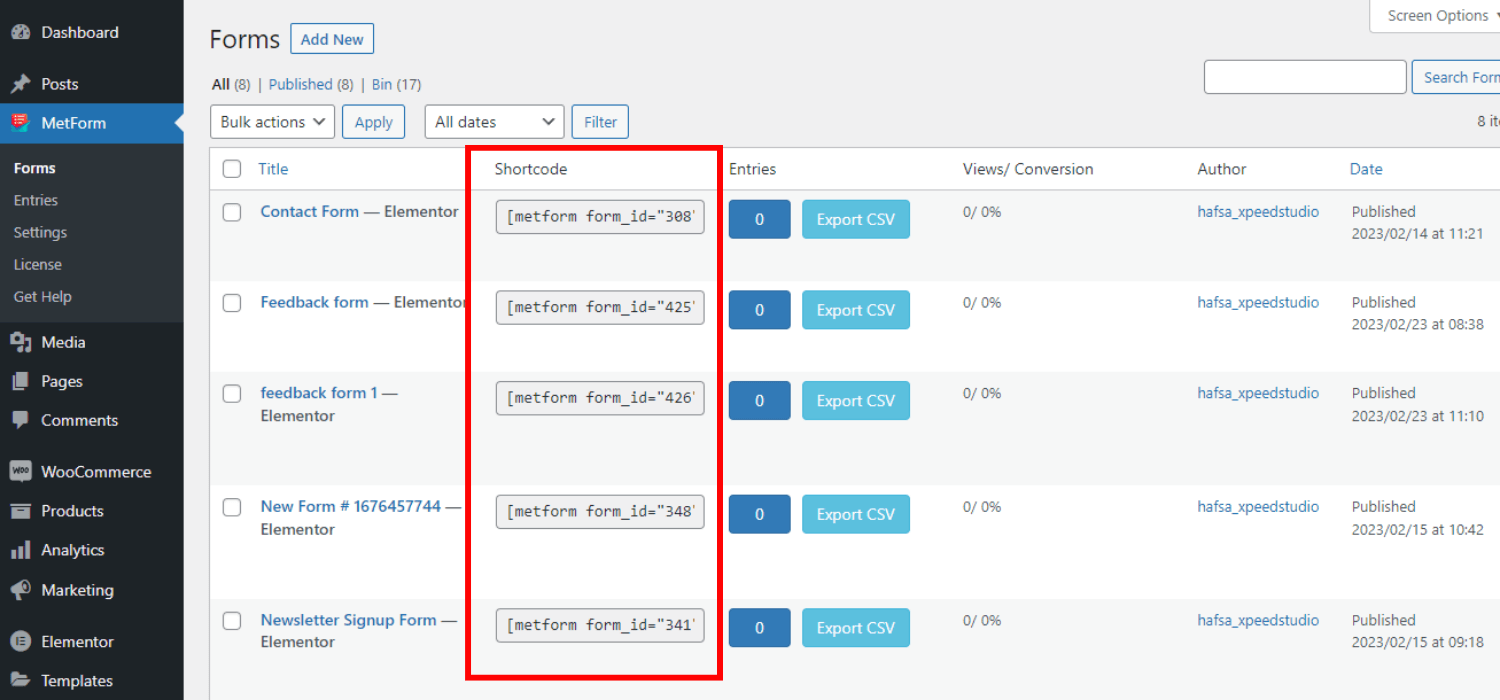 Paste the shortcode on the page/post
Click on "Publish"