MetForm is an amazing contact form plugin for a WordPress website. You can use it as a complete drag & drop form builder with Elementor. Recently, the developers have added a new form type to its addition.
In this documentation you will learn how you can find the new form type.
New form type and Templates- Metform #
From your Dashboard when you will start to make a new form with MetForm a new popup will be found. Here, you will find a new form type select field. Look at the dropdown below-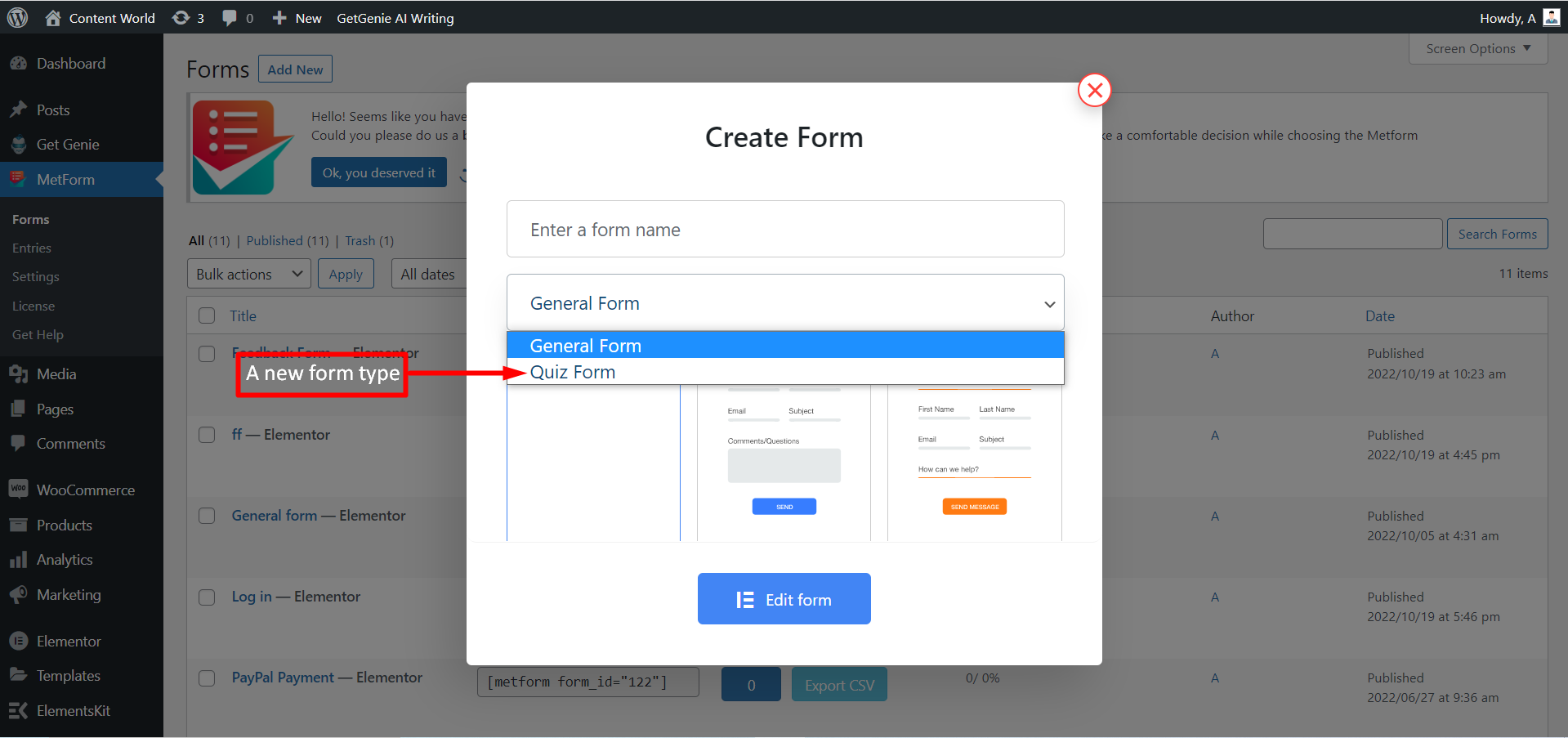 Hope the new update will ease your tasks to build various types of forms and increase your productivity.