Introducing the Modules and Widgets of ElementsKit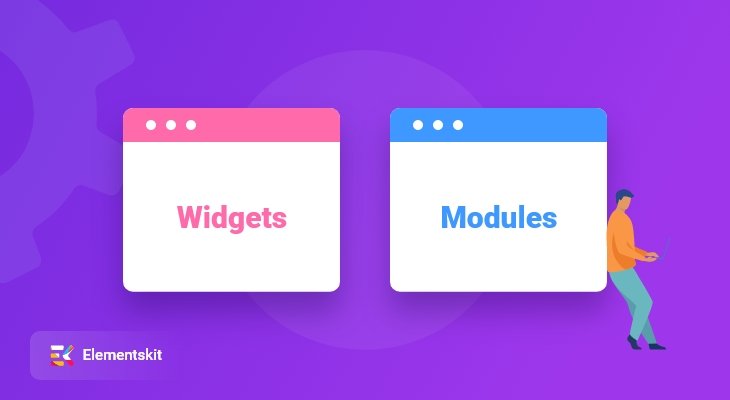 Are you looking for all-in-one addons for Elementor? Do you want to create a WordPress website of your imagination without writing a line of code? If your brain and mind respond with "yes, yes", it is high time to choose ElementsKit.
ElementsKit includes stunning widgets and comprehensive modules along with other mind-blowing features that will enable you to build your WordPress sites without any hassle.
In this article, we are going to cover a complete list of the modules and widgets ElementsKit offers.
Go through this post if you want to know a bit about each and every module and widget of ElementsKit we have developed so far (we are regularly adding new widgets and modules to give you a better experience).
Looking for dedicated Elementor WooCommerce Widgets?
What is ElementsKit?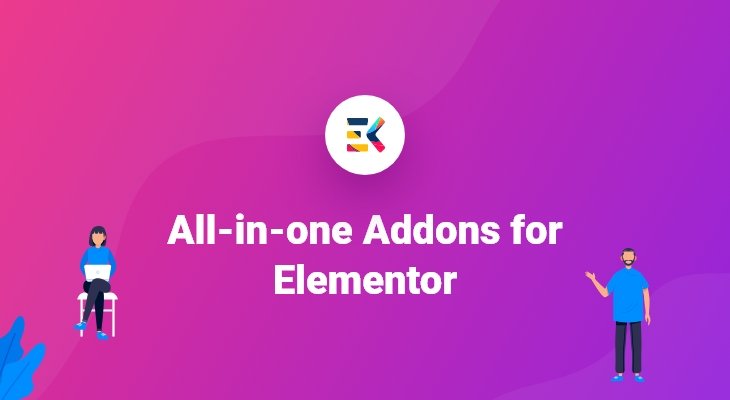 If you haven't heard of ElementsKit, this section is for you.
So, what's ElementsKit?
ElementsKit is an Elementor based plugin enriched with advanced widgets, modules, features, layouts, readymade homepages, header footer builder, mega menu builder, and everything else you need for creating a WordPress site by yourself.
ElementsKit offers both Free (lite) and Pro versions.
Features of ElementsKit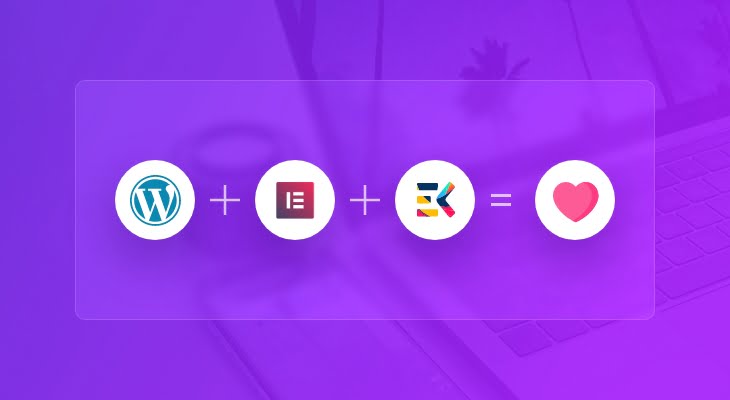 WordPress + Elementor + ElementsKit = A modern website.
Since its inception, ElementsKit has been immensely popular among Elementor users.
If you are wondering about the mystery behind ElementsKits' popularity, you should probably have a look at all the features it comes with.
For the time being, let me just mention some of the features of ElementsKit:
60+ Widgets
10 Modules
RTL Support
500+ Ready Sections
Supports WooCommerce
30+ Ready Pages
Cross-Browser Compatible
Fully Responsive.
10 Modules of ElementsKit in a Nutshell
ElementsKit has brought (and still working to come up with more) 10 advanced modules for Elementor. Let's have a look:
Header Footer Builder for Elementor
Leverage drag and drop Header Footer builder by ElementsKit to make stunning and user-friendly header and footer for your WordPress sites.
Choose from various styles of headers featuring mega lists with social icons at the edge. Make any changes you feel like doing so that the header suits perfectly for your site.
When it comes to our Footer builder for Elementor, you will get a bunch of footers with an Instagram feed. You are in full control to personalize the color, size, and style of the module.
Building the header and footer of your Elementor websites was never so easy as it is now with Header Footer Builder of ElementsKit.
Elementor Mega Menu Builder
A mega menu builder for Elementor allows showing the category and subcategories of products or services you offer.
No matter how simple or complex a mega menu you want to add to your website, ElementsKit mega menu builder will let you do so even if you have zero coding knowledge. On top of that, you can use this Elementor mega menu builder with any theme.
Being based on Elementor, the bunch of readymade vertical and horizontal styles from this module will show you the way to make a glossy mega menu as per your choice.
One important reason to use ElementsKit mega menu builder is that it works with WooCommerce that enables you to add WooCommerce products and categories effortlessly.
Widget Builder for Elementor
You should try this ElementsKit widget builder module if you want to build your own widget without any deep coding knowledge. It just takes a few minutes and you have full control over text, switch, icons, sliders, and everything else.
If you are a newbie, drag and drop visual editor will let you create, edit, and customize the widget without complex coding.
Parallax Effects
Parallax effects with ElementsKit let you make engaging and interactive pages on your website. You can apply Parallax effects for your landing page, sales page, long-form content, and homepages.
Mesmerize your visitors and stand out from the crowds by applying any of our Parallax effects on your Elementor sites.
Elementor Sticky Content
As suggested by the name, the Sticky Content module of ElementsKit helps you keep a certain section of a webpage stuck or fixed even though you scroll up or down.
You can choose to make your content sticky on the top or bottom of the page and enter the content from any position.
With a range of customization options you can also set Sticky Until, Sticky Offset, select the device, and change the background color.
One Page Scroll for Elementor
One Page Scroll lets your visitors experience the mobile app scrolling feeling on your web page. Choose from 15+ styles from ElementsKit for navigating the page and enjoy smooth scrolling.
You are at full liberty to set the color, navigation position, styles, and many more.
Facebook Messenger
With the Facebook Messenger module from ElementsKit, you can integrate your Facebook Messenger on your website so that your target customers can reach you via Messenger directly from your WordPress site.
A happy customer is an asset. This integration of Facebook Messenger connects you and your potential customers almost instantly which helps to increase the conversion rate.
Cross-Domain Copy Paste
Reuse content from one Elementor site to another with ElementsKit Cross-Domain Copy Paste. You can copy widgets, sections, and columns effortlessly from an Elementor site and then past those on another site built with Elementor.
The best thing about this module is that you need just a few minutes to get your cross-domain copy paste done.
Conditional Content
The conditional content module lets you control the visibility of your content based on the login status, user role, operating system, browsers, date, day, and time.
You can set a condition on any section, column, and widget of your website to make those visible only to specific visitors who meet the required conditions set by you.
Advanced Tooltip
ElementsKit Advanced Tooltip is effective to draw the attention of the readers to a certain item.
Advanced tooltip helps to explain a complex phrase or line (i.e. with technical terms or jargon) in simple texts. You can also use it to give more information like specification or just a quick guide about something.
Note that when the advanced tooltip is enabled, there will be a popup when a reader hovers or clicks on selected items.
60+ ElementsKit Widgets in a Nutshell
ElementsKit is currently offering 60 useful widgets for you to use with Elementor. If you do not need any widget, you can disable that quite easily. On top of that, you can make any customizations within the widget without writing even a single line of code.
Advanced Toggle Widget
Advanced toggle widget from ElementsKit lets you show your visitors different kinds of contents side-by-side with amazingly designed boxes.
You have every liberty to choose from advanced toggle with heading and without heading, advanced toggle square style, switch square, and last but not least Advanced Toggle with No Heading v2.
With all these toggle widgets, you can display any type of pricing, plans, services, and products to your heart's content.
Accordion Widget
The Accordion widget lets you present your content in a concise and foldable manner. When a web page with an accordion widget loads, it just expands only one item and keeps the other contents of the accordion tabs collapsed.
Featuring multiple styles of accordion tabs such as solid color style, box-shadow style, gradient color style, floating-point style, ElementsKit lets you change the color, effects, title, text, and many more.
Using Accordion widgets has multiple benefits such as saving the webpage space of your WordPress site, maximizing the user experience, improving the page loading speed, etc.
Advanced Accordion
Advanced Accordion widget features a countdown, gallery image, FAQ, fun facts, icon box, team, social feed, progress bar, Mailchimp subscription, etc. within the accordion.
You can incorporate advanced accordions at any page or post of your website. This widget also allows you to get the best of nested accordions.
Tab Widget
Tab widget presents your content in horizontal or vertical tabs. It saves the time of the visitors as they do not need to scroll a long page to get what they want.
ElementsKit offers tab addons with a bunch of styles such as line style, full-grid style, animated tab style, fill body content tab box style, vertical gradient tab style, woo-commerce product tab style, and so on.
Just put the title or buzz word in the tab box and the descriptive texts in the context box, and you're ready to go.
Advanced Tab Widget
You can add nested tab elements such as contact form, chart, graph, blog post, video pop up, etc with the help of an advanced tab widget. Using an advanced tab widget is a must if you are willing to add anything more than texts in the tabs.
For the visual illustration of the title, adding icons in the tabs is a good idea that you can do with this widget.
You do not require to use any other plugins for adding tabs of different styles as ElementsKit will do it all for you.
Blog Post Widget
The blog post widget of ElementsKit helps you to show your blog post listing as per your preference on your webpage.
It will allow you to present your blog posts as per the date of publication, category, most popular posts, and in a bunch of other ways.
From a variety of styles including grid blog, individual blog, dark and light post, blog posts with meta info style, you can prefer to use any style you want.
Elementor Client Logo Widget
The client logo widget lets you showcase the logo of your clients in different styles and formats that help to build your credibility.
You can choose from box-shadow effects, gradient box effects, solid black color effects, thin border effects, double row slider, line shape, no gutter style, and many other formats and styles to add beauty to the client's section.
Countdown Timer Widget
Leverage the countdown timer widget of different styles to show the offer expiry date, new product release, new website launch, and any type of limited-time offers and events.
The countdown timer widget of ElementsKit lets you use any eye-catching countdown timer with easy customization opportunities.
Instagram Feed Widget
Instagram feed widget allows you to update all your pictures from your Instagram account directly to your webpage with different formats, styles, layouts, and colors.
This widget lets you choose from the feed photo list with hover, feed style photo only, feed style default, and more attractive styles. The visitors of your website can easily view the images and videos you upload on Instagram.
Dual Button Widget
Dual button widget enables you to display two flexible buttons side by side on any part of your website.
You can select from a bunch of border types, hover colors, background types, border-radius, and box shadows.
Table Widget
Elementor Table widget will come to a great help if you want to present a large sum of data in a sorted manner. It offers tables with navigation, search, body content, header image, entries, and many other styling options.
When it comes to styling, you can opt to make a comparison table, food menu, project management details, employee details, cryptocurrency exchange rates, and whatever you like with full customization options.
Pinterest Feed
With a dedicated Pinterest Feed widget, you can display your Pinterest live to your audience. When the visitors will land on your page, they will be able to follow your Pinterest account from this widget and browse your latest Pinterest posts.
ElementsKit offers you a variety of designs to choose from where you will have complete control over how you want to show your Pinterest activities to your website visitors.
Image Comparison Widget
Image Comparison Widget is tremendously helpful for the product designers, visual-editors, and agency owners to let them show the before and after images. Are you one of them? If yes, go for this widget.
From the image comparison horizontal version of the widget, you can enable or disable moving mouse on hover, hide or show the overlay, control offset, and try many other customizations as per your choice.
The vertical version of this widget will display your images vertically to show the changes up and down. You will have complete control to set the padding, margin, background type, typography, border radius, and other styles of the slider.
Elementor Timeline Widget
Timeline Widget is made to let you display the events and story in chronological order.
To bring variety and make the timeline content stand apart from the other contents of the webpage, you can employ background colors, line icons, hover effects, one-side content, and many other options.
Offcanvas Widget
Adorn your website with an Offcanvas widget that allows the users to see a sidebar content slider when they click on a specific button.
You can leverage this menu to show a demo, any important content, or registration. It will make the navigation process easier for your audience and thus contribute to a better user experience.
Hotspot Widget
Elementor Hotspot Widget lets you highlight a specific part of your image by pointing that out. The visual appearance and the animation offered by this widget will draw the attention of the user.
Hotspot line style with image and button, Hotspot Dark Version Active Style, Hotspot hover style, Hotspot logo with active style are some of the variations you can choose from for your website.
FAQ Widget
Display the FAQs answering the potential questions of the site visitors in a vibrant manner. This widget will help you to attract and gain new clients within a short time.
Exhibit the Frequently Asked Questions (FAQs) with a bunch of advanced styles with our FAQ widget made for Elementor.
Apart from featuring multiple Simple and General FAQ styles, ElementsKit also lets you choose from advanced styles with different borders, backgrounds, and shadows.
Fun Fact Widget
Fun Fact Widget for Elementor lets you share your fun facts with the world visually. You can show the number of projects you have successfully completed, the number of supports you've given, the number of sales you've achieved so far, and whatever you like with our Fun Fact widget.
When it comes to styling, you will find border bottom style, box shadow style, different types of side separator styles, and many more in ElementsKit.
The impressive icons and the images used in our Fun Fact widget will take the beauty of your webpage to a new level.
Elementor Heading Widget
The heading widget allows you to make an attractive header with your desired subtitle, style control, description, text image background with parallax effects, etc.
ElementsKit offers heading with different formats and styles such as heading with description, heading with blue style, heading with gradient look, heading with background style, and heading with separator style.
Icon Box Widget
Leverage our icon box widget for Elementor to give the visitors a quick idea about the products and services you offer.
With a bunch of icon box styles designed for Elementor, our library is enriched with different icons that cover Font awesome- Regular, Font Awesome- Solid, and Font awesome- Brands.
Box with right arrow icon style, icon hover style, gradient hover style, and radiant button hover style are some of the most common styles you can rely on for your website.
Image Accordion Widget
Condense multiple images side-by-side or up-down with our Elementor image accordion widget.
Add as many images as you can in a row and give them a title, subtitle, short description, and put whatever you desire. Your visitors just need to click or hover on the image they want to view in full mode.
This widget is immensely helpful for putting images without spending much space.
Gallery Widget
You can display the recent photos, activities and events, office environment images either in a masonry or grid style with our unique gallery widget for Elementor.
Adorn your gallery to your heart's content with flexibility in content, filter, animations, captions, and so on.
Drop Caps Widget
Drop caps widget for Elementor allows you to add a large capital letter at the beginning of your text content. This feature draws the attention of your target audience.
Apart from making the capital letter large with this widget from ElementsKit, you can also customize the widget by changing the background color, adding a border, and trying the radius style.
Trustpilot Review Widget
Do you want to show your potential customers what your existing customers think about your products or services?
Trustpilot Review Widget will let you showcase your Trustpilot reviews on your WP site made with Elementor.
Choose either from general feed and a bunch of masonry feed styles with a lot of scope for customization.
Image Box Widget
If you want to present your images with heading and descriptions of various styles, the image box widget will be of great help to you.
ElementsKit offers default and modern image boxes with the content on the center, right, and left. On top of that, you can take the taste of different border styles that will catch the visitor's eye.
Pie Chart Widget for Elementor
Present different types of data into a visual graph with a Pie chart widget.
You'll have full control of the Pie chart to alter the border size, color, percentage, numbers, and any other contents with our Pie chart widget.
Call to Action Widget
Call to action widget lets you call the visitors to take an action like purchasing your products or subscribe to the newsletters.
ElementsKit has brought to you a wide range of call-to-action options with images, titles, subtitles, separators, buttons, icons, and colorful effects that you can easily customize for your WordPress websites.
Chart Widget
Adorn any of your web pages or blog posts with the analytical representation of data to strengthen your words.
Add whichever chart you need from the Radar chart, Bar chart, Pie chart, Line Chart, Polar chart, Doughnut chart with dozens of styling options.
Elementor Header Search Widget
Header Search widget helps visitors find your old posts within seconds.
Add any styles and customize the font, margin, padding, border type, color, icons, header texts, and anything else to make this widget meet your needs.
Business Hours Widget
Let your clients know about the opening and closing hours of your business with the Business hours widget.
You can show your creativity by changing the background color of the time and day along with the typography, border type, background type, etc.
Social Share Widget
Social Share Widget will help to bring more popularity to your website as you and your visitors can leverage this to share your content on social media sites.
You can integrate Facebook, WhatsApp, Instagram, Twitter, LinkedIn, and other social networking sites from the drop-down menu with this widget.
Reap the best of this widget by personalizing the border, heights, widths, icon sizes, background color, typography, etc.
Pricing Table Widget
Describe the value and features of your products or services with the Pricing table widget made for Elementor. Customize the purchase buttons, price tags, headers, pricing figures, and other contents in the widget as per your requirement.
Post List Widget
Post list widget will help to arrange your posts in an appealing manner that improves the user experience.
Display the list of your recent posts in a vertical or horizontal style, select the post types you prefer, make the best use of easy setting options, drag and drop sections, and many more with this marvelous widget.
Lottie Widget
Lottie widget enables you to add the touch of animations in your webpages to engage the visitors more in your WordPress websites.
Customize the widget further to apply reverse animation, hover pause effect, custom count loop, and other styles.
Dribbble Feed Widget
Are you a designer? Display your Dribbble feed to your visitors to let them show your excellence in designing work. Just one glance at your Dribbble feed can convince them to work with you in the future.
Behance Feed Widget
This widget will help you to showcase your Behance Feed with a bunch of styles offered by ElementsKit.
Progress Bar Widget
In case you want to visualize the progress or growth of anything important, use our Progress Bar widget made for Elementor.
This progress bar widget lets you choose from nearly two dozen ready-made shapes, lines, colors, and dots to showcase stats in an eye-catching manner.
Elementor Testimonial Slider
Let the potential customers know what your satisfied customers think about you with Elementor Testimonial Slider. You can decide to show the testimonials on your website at any place you want, with or without a company logo or ratings.
You are also free to customize the sliders to test different colors, styles, background images, and whatever you want.
Team Widget
Show your teammates to the world in an elegant and attractive manner with Elementor Team Widget offered by ElementsKit.
Choose from a bunch of readymade styles like circle shape image with hover effects, full image details and hover effects, full image box with details, round image with shadow box, and many more with easy customization.
Facebook Feed Widget
Display your Facebook posts live on your website with the Facebook feed for Elementor.
When it comes to showing the feed, you are in full control to decide how your visitors will see them. Feed style masonry image post, grid-style image post, feed style post list, etc. are some of the styles you can try.
Facebook Review Widget
Facebook Review widget lets you show the ratings and reviews on your Facebook page to the website visitors.
ElementsKit offers more than 10 distinct designs for you to choose the one you find most appealing for your target audience.
Yelp Review Widget
Leverage the Yelp Review widget for Elementor to increase the credibility of your business. Don't worry! There are multiple styles for you to choose the one you want to implement on your WordPress site.
If you are managing a local business, showing the Yelp Review on your website will convince the potential customers about the quality of your service.
MailChimp Widget
Let the interested visitors subscribe to the MailChimp Emails so that they can stay updated about your latest posts, events, and offers.
With this widget for Elementor, you can collect the name, phone number, and email of your prospective clients that will surely work as an asset in the future.
Elementor Button Widget
Elementor Button lets you create beautiful buttons for a better call-to-action approach.
Our button widget features small, regular, large, and extra-large buttons of different styles with easy customization options.
Page List Widget
Display your pages either in a vertical or horizontal layout with colorful icons, texts, descriptions of your choice.
Post Tab Widget
Showcase your important posts as per the category and sequence Post Tab widget for Elementor.
This widget gives you full liberty to control the column, post, and tab limit. Due to easy customization options, you can think out of the box as well.
Twitter Feed Widget
Present your Twitter feed smartly to your WordPress website visitors with a wide range of feed styles.
Social Media Widget
Integrate the social media icons on your Elementor website for linking to your social media profiles. Find the social media icons from our enriched library that best suits your Elementor website.
Woo Product List Widget
Draw your customers' attention by arranging the WooCommerce products with our Woo Products List widget.
Display your products with a variety of readymade styles that will help to maximize your sales.
Woo Product Carousel Widget
Unveil dozens of products from one page with different types of WooCommerce product carousels.
Enjoy amazing features and try full-fledged customization options to go beyond the limit.
Woo Category List Widget
Make stunning categories of your choice to showcase your WooCommerce products to the buyers.
You can exhibit all or only popular categories side-by-side that mentions the number of products under each category.
You are free to make any customizations with this widget of ElementsKit to fulfill the customers' needs.
Woo Cart Widget
Allow the customers to find their suitable products and add them to the cart with the Elementor Woo Cart Widget.
Remember that many customers might forget about a product, no matter how good the product is if they do not add that to the cart.
Letting the potential customers add products to the cart enhances the possibility of sales.
MetForm Widget
MetForm widget for Elementor allows you to create eye-catching contact forms in minutes adopting the drag & drop approach.
No matter whether you want to make a resume form, booking form, inquiry form, or any other types of forms you can imagine, the Metform widget will help you create them all with minimal effort.
Contact Form 7 Widget
Elementor Contact Form 7 widget helps you to create interactive forms to collect any type of data from the users of your WordPress sites.
Just drag and drop any form style and then make any changes if you feel like it. You can modify button color, background color, and sizes of anything as per your requirement.
Caldera Form Widget
Collect any information you want from your visitors with Elementor Caldera Forms. If you are looking for short but effective forms, Caldera forms are just perfect for you.
weForm Widget
weForm widget allows you to create an event registration form, volunteer application form, support form, and contact form with an unlimited scope for easy customization.
Ninja Form Widget
Ninja Form Widget for Elementor allows you to create forms for various purposes.
From creating a simple contact form to an event registration form with a map of the event venue, you can find this widget useful for creating any type of form you want.
WP Forms
Create a contact form, suggestion form, and newsletter subscription form with the Wp Forms widget. Make any customizations as you prefer.
Table Press
Build stunning tables of different styles with this powerful addon made for Elementor.
Offering a user-friendly design, the Table Press widget offers you flip, scroll, and stack style tables with a lot of easy customization options.
You do not require any coding knowledge to make changes in the styling, colors, and borders of the tables.
Video Widget
Being optimized by ElementsKit, the Video widget lets you customize the play button, thumbnail, and more of your embedded video in your WordPress site.
You can enable or disable autoplay mode, mute or unmute the video, enable or disable loop.
Customize the button style, icons, typography, text color, border-radius, and many more with this amazing widget.
Why Should You Use ElementsKit?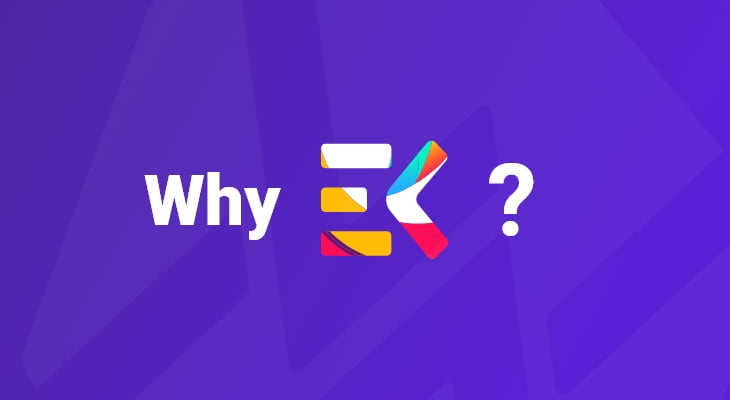 We hope that you've already got an idea about widgets and modules of ElementsKit and how those can help you create a complete and perfect WordPress site on any niche.
Let us now tell you what we have not mentioned above.
Why Should You Use ElementsKit? What's so special about it that makes this plugin stand apart?
Save Money and Time
If you have ElementsKit activated, you do not need any plugins that just offer you one or two features. With hundreds of features, ElementsKit will save your time and money.
Enable or Disable Features of ElementsKit
You might have noticed that many Elementor Addons don't feature any option to enable/disable the modules or widgets, and that's where ElementsKit is different. ElementsKit lets you enable or disable widgets and modules effortlessly.
Note that, disabling the widgets and modules that you do not use minimizes the page loading speed that contributes to improving the site ranking in Google.
Easy Customizations
Unlike many other addons, you do not need any coding knowledge to use ElementsKit and make customizations. Decide what you want to do and then proceed to make changes in seconds. Just click, drag, and drop to get things done.
Top-notch Support
We have a dedicated Documentation Page explaining ElementsKit features. You can easily learn how to use any widgets or modules by spending a few minutes there.
However, if you face any difficulty or issues at any phase of using ElementsKit, contact us 24/7. We will try our best to help you out.
Wrapping Up
If you can leverage the amazing features of ElementsKit, building an impressive WordPress website will be extremely easy.
So, what are you waiting for? Get ElementsKit and make the website of your dream.