Getting Started #
In order to allow your visitors to login with their LinkedIn account, first you must create a LinkedIn App. The following guide will help you through the LinkedIn App creation process. After you have created your Google App, head over to "Settings" and configure the given "App ID" and "App secret" according to your LinkedIn App. Let's Learn…
Create LinkedIn App #
Log in with your LinkedIn Account ( if you are not logged in )
Click Create App button. It will take you to the app creation page.

Enter App Name.
Search the name of your company in the company field. If you don't have one yet, create new one from: https://www.linkedin.com/company/setup/new/
Enter your Privacy policy URL and upload an "App logo" (Logo must be squire and minimum 100px*100px in size)
Read and agree the "API Terms of Use" then click the Create App button. It will take you to the App settings area.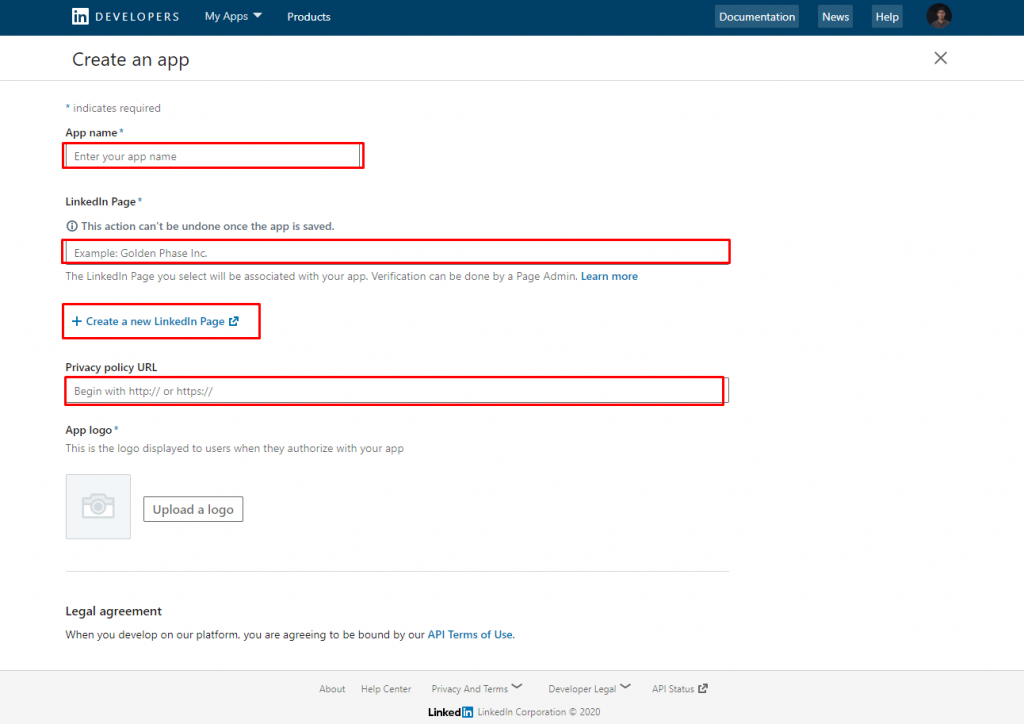 From App setting area click Products tab.
Select Sign In with LinkedIn from the list.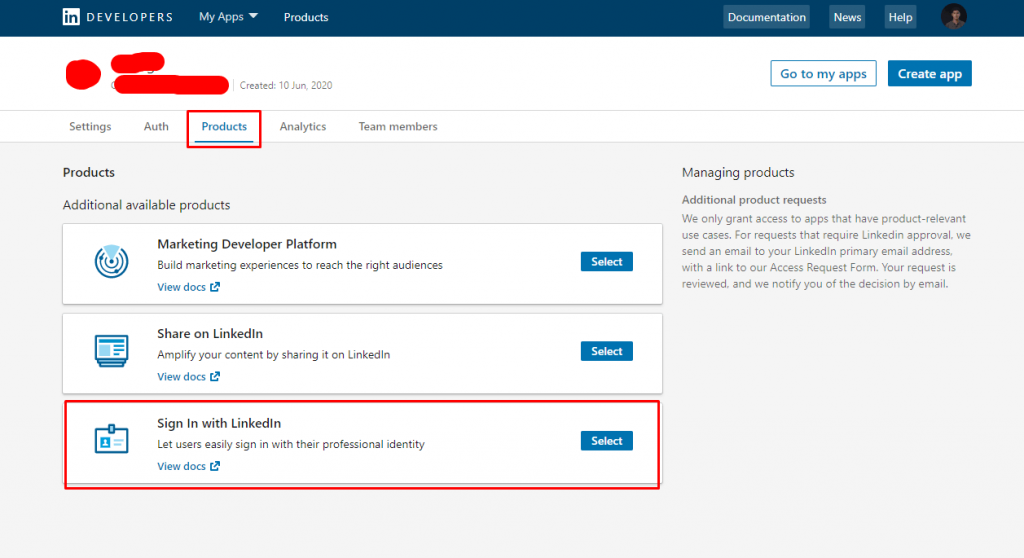 A modal will appear where you need to tick the I have read and agree to these terms.
Click Add product button.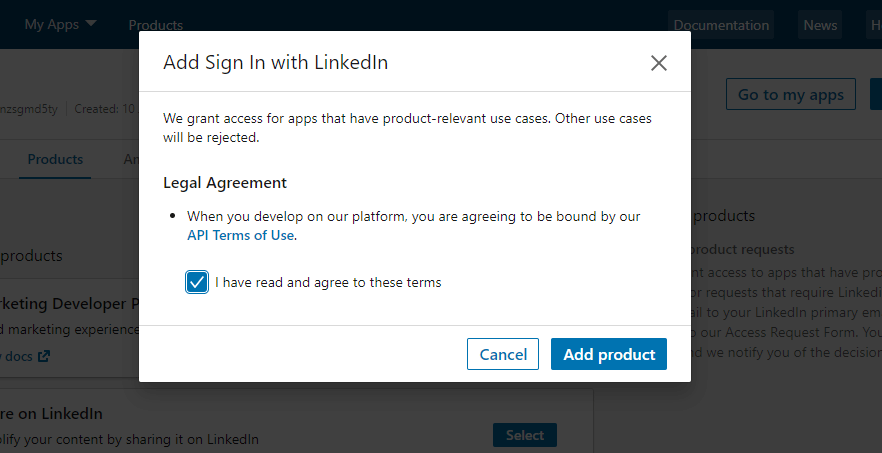 You will end up in the App setting area once again.
Find out OAuth 2.0 settings section and add Redirect URLs.
Click Update button to save your changes.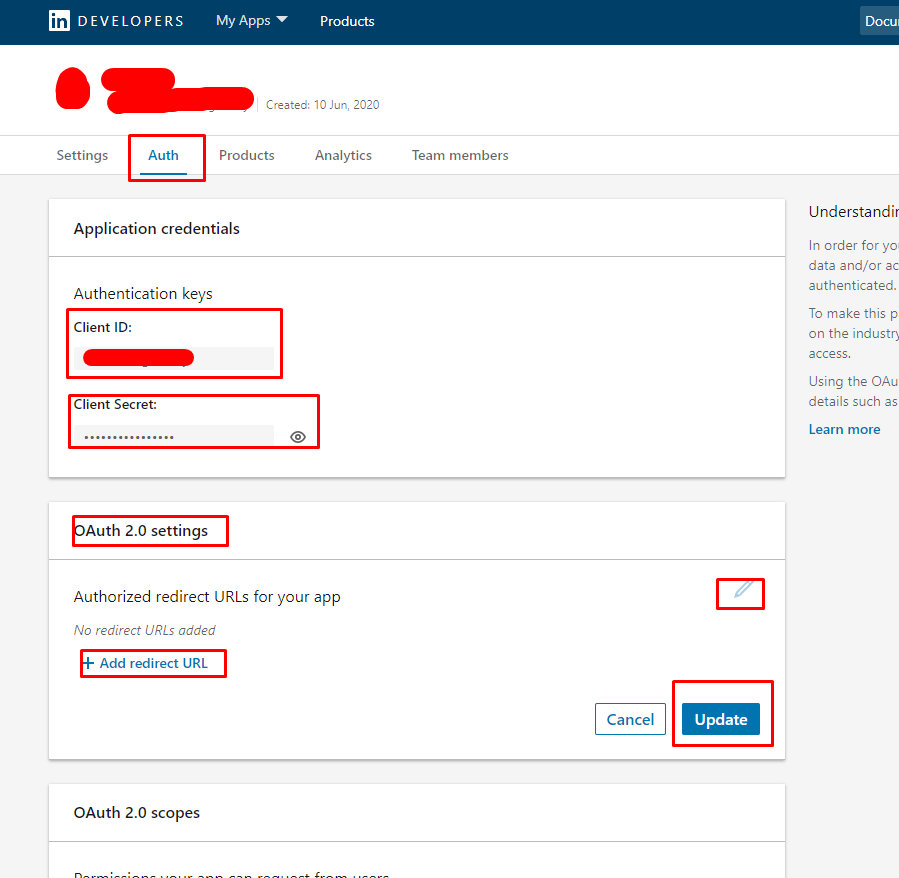 You will find the redirect URIs form WP Social Plugin.
Click get started button of LinkedIn login.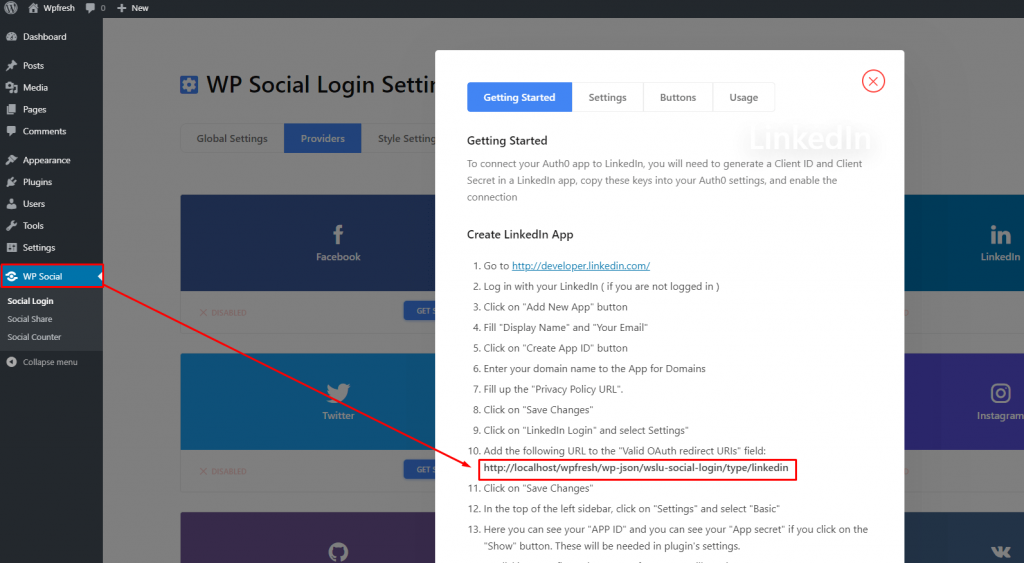 Setup WP Social with Client ID and Client Secret # #
After the successful linkedIn app creation process you will need to go to WP social plugin from dashboard.
Click get started button of the linkedIn app login.
Open Settings Tab.
Here you need to copy and paste Client ID and Client secret.
Click Save changes button.