WP Social Pro is the ultimate WordPress social media plugin that integrates with all the social media platforms and features. The plugin comes with features like social login, social share, and social counter, with all the latest SDK and APIs. You can have all these features added to your website with this easy-to-install and well-optimized plugin.
To use all the advanced features, learn how to purchase the WP Social Pro plugin and install it to your WordPress site.
Prerequisite: Must have WP Social Lite plugin installed to use the WP Social Pro.
Step- 1: Purchase WP Social Pro WordPress Social Media Plugin #
To purchase this premium WordPress social media plugin:
Go to the WP Social Pricing page.
Choose a plan from the flexible pricing plans. Click on the purchase button (Get Started).
You'll be redirected to the Checkout page.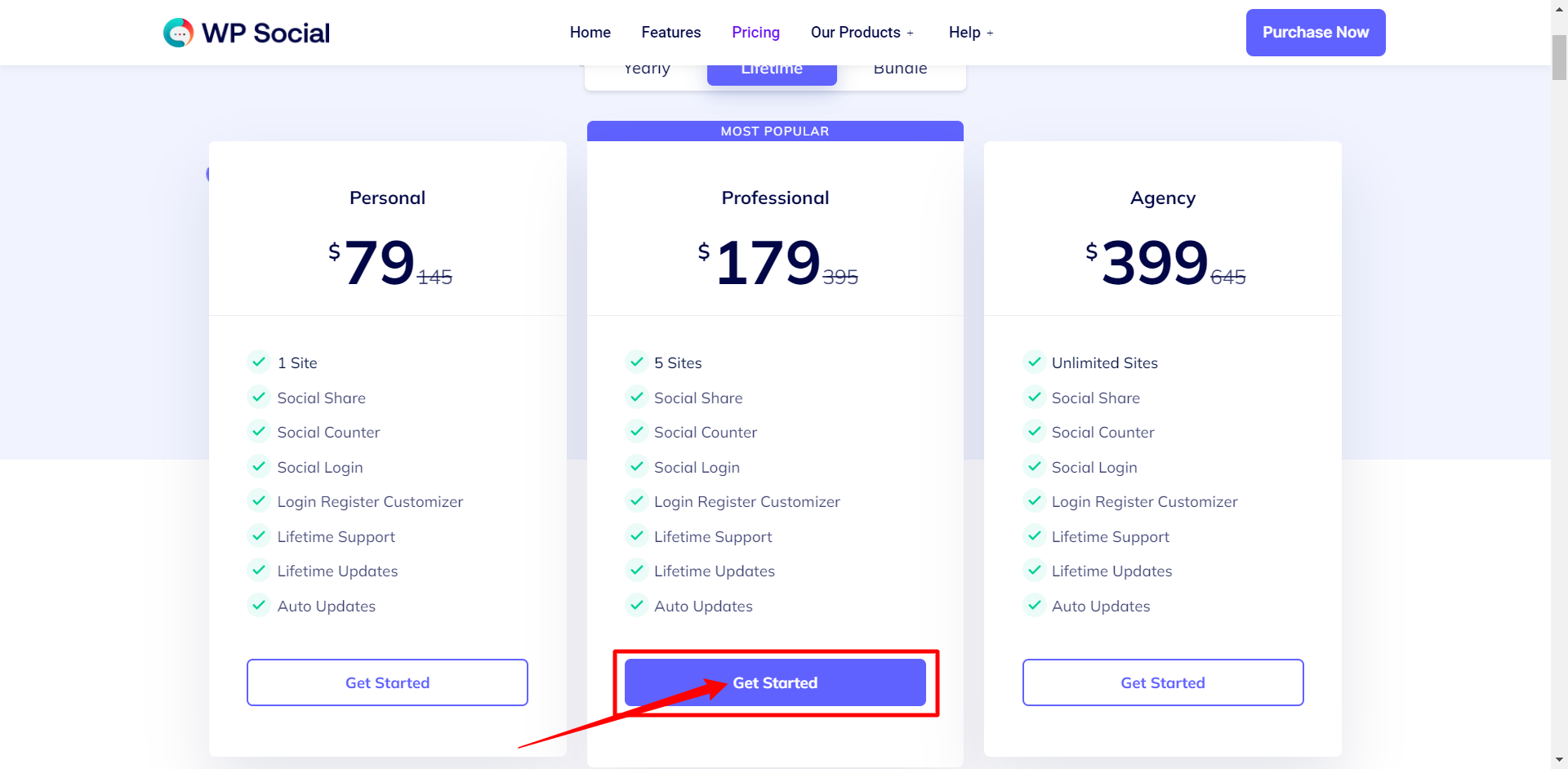 On the Checkout page,
On the checkout page, enter your login credentials if you already have an account.
Otherwise, enter your Personal Info including your Email Address, First name, and Last Name.
Then click on the Purchase button to continue the payment procedure.
If you have a discount code, enter it in the required field.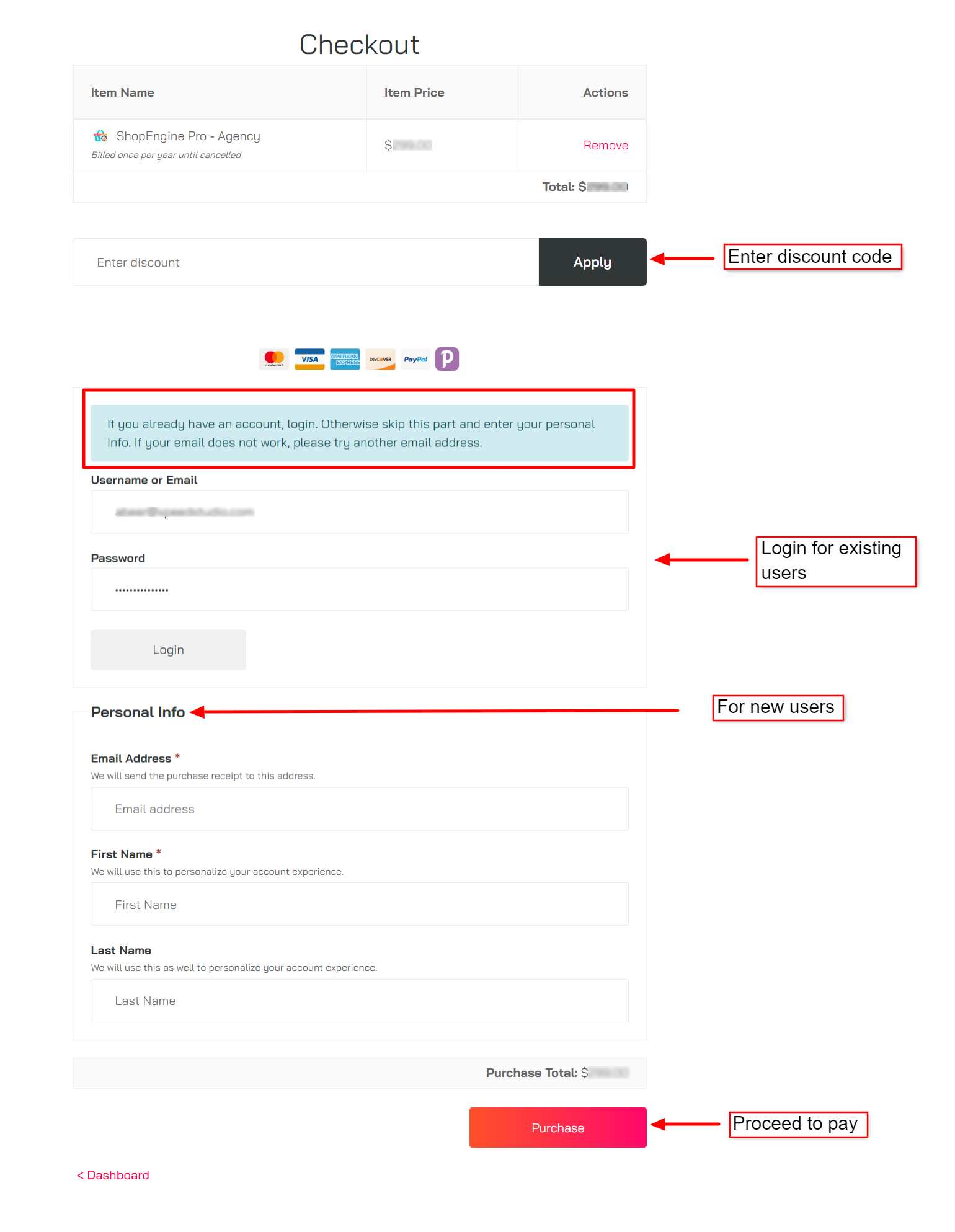 Step- 2: Get The Plugin And License Key #
Once you complete the payment procedure you will receive an email with your Username, Password, and log in URL.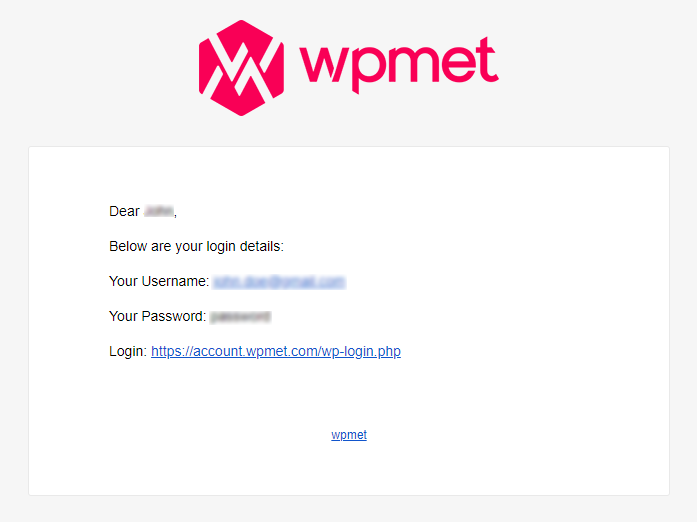 To download the plugin,
Go to the login page and log in with your username and password.
Move to the WPmet download page and download the "wp-social-pro" file.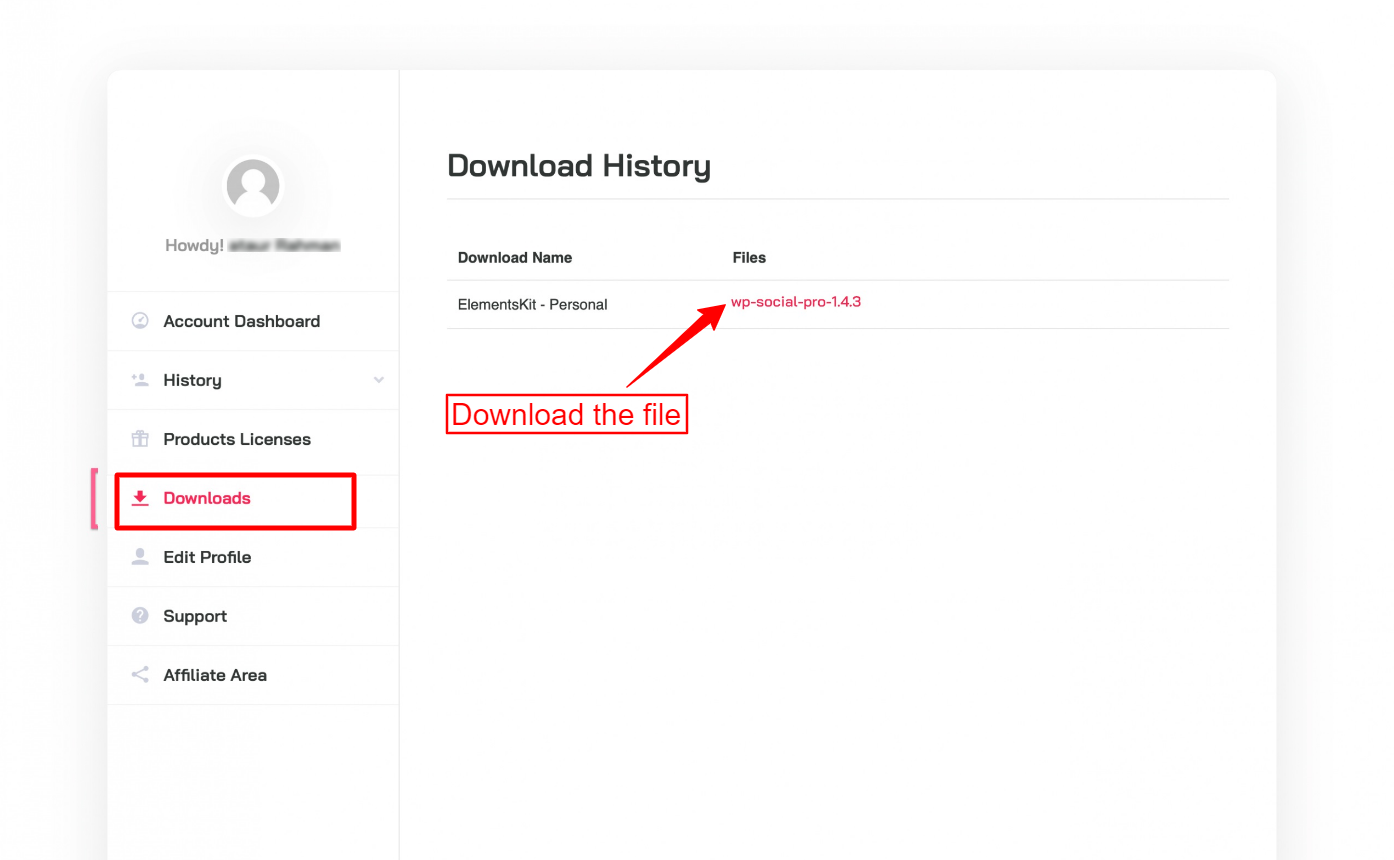 To get the license,
Go to the Product License page.
Click on the Manage License for WP Social Pro. There you will find the license key for WP Social Pro.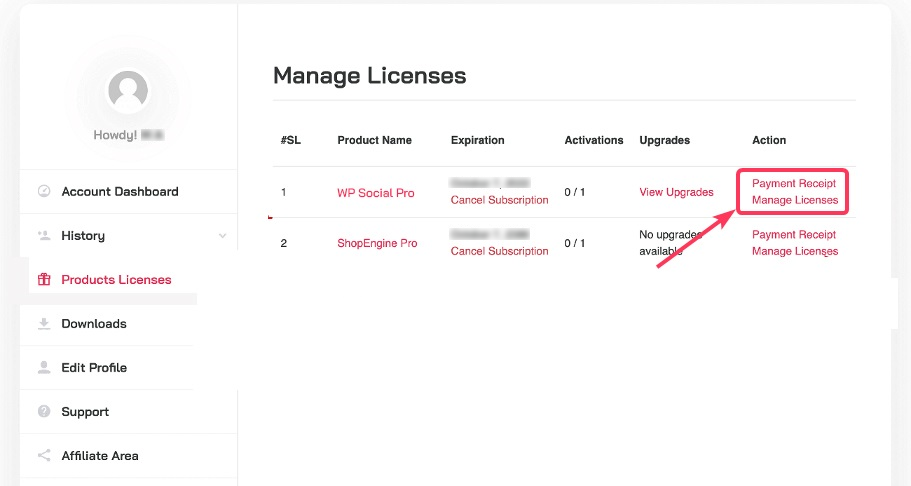 Download the plugin and save the license key for later use.
Step- 3: Install WP Social Pro WordPress Social Media Plugin #
The final step is to install the WP Social Pro plugin on your WordPress site. To install the plugin, login to your WordPress site and:
Navigate to Plugin > Add New > Upload Plugin.
Click to Choose File and upload the file.
Then click Install Now and wait for the installation process to complete.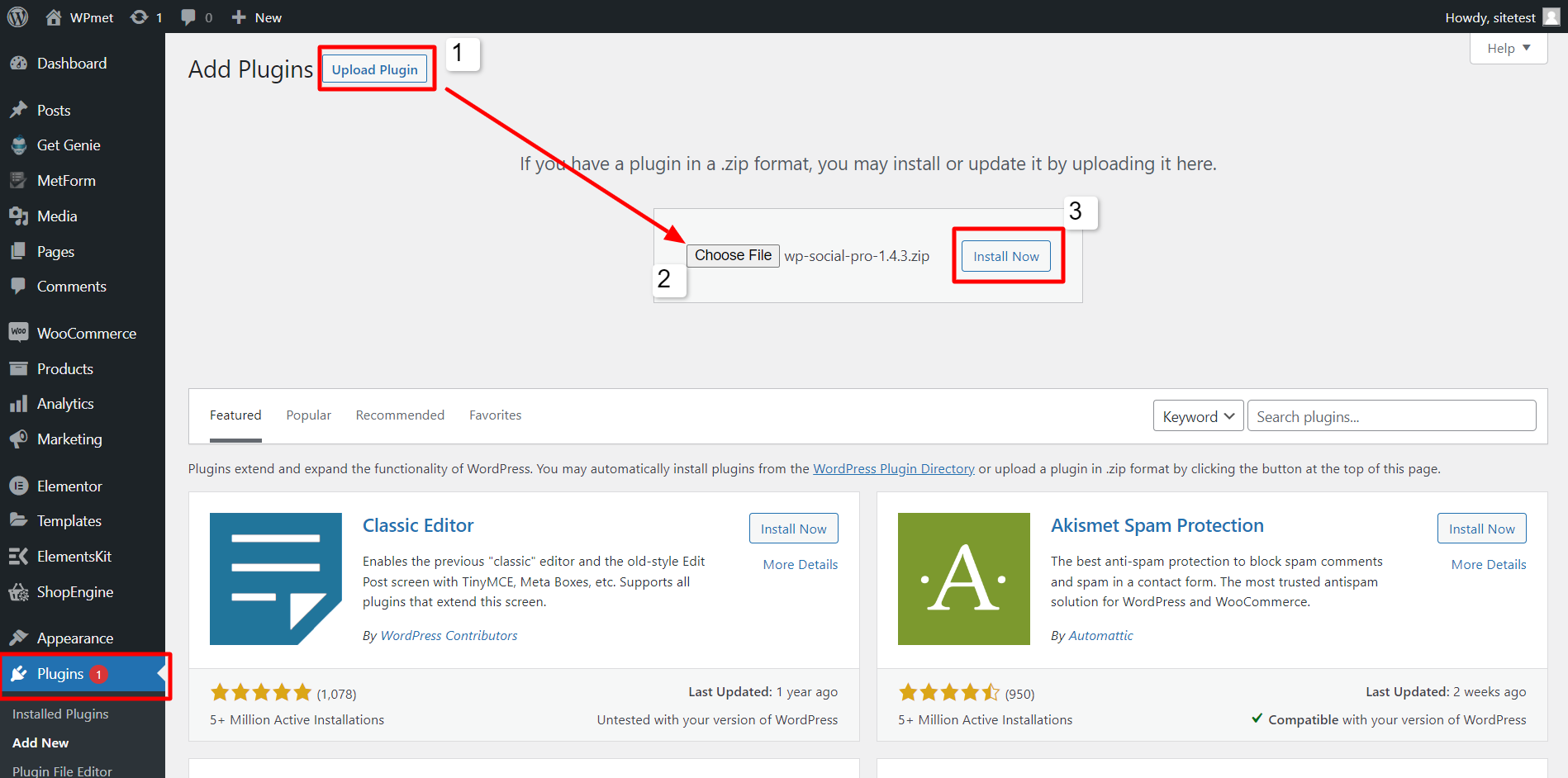 After that, click Activate Plugin to finalize the activation of the WP Social Pro plugin.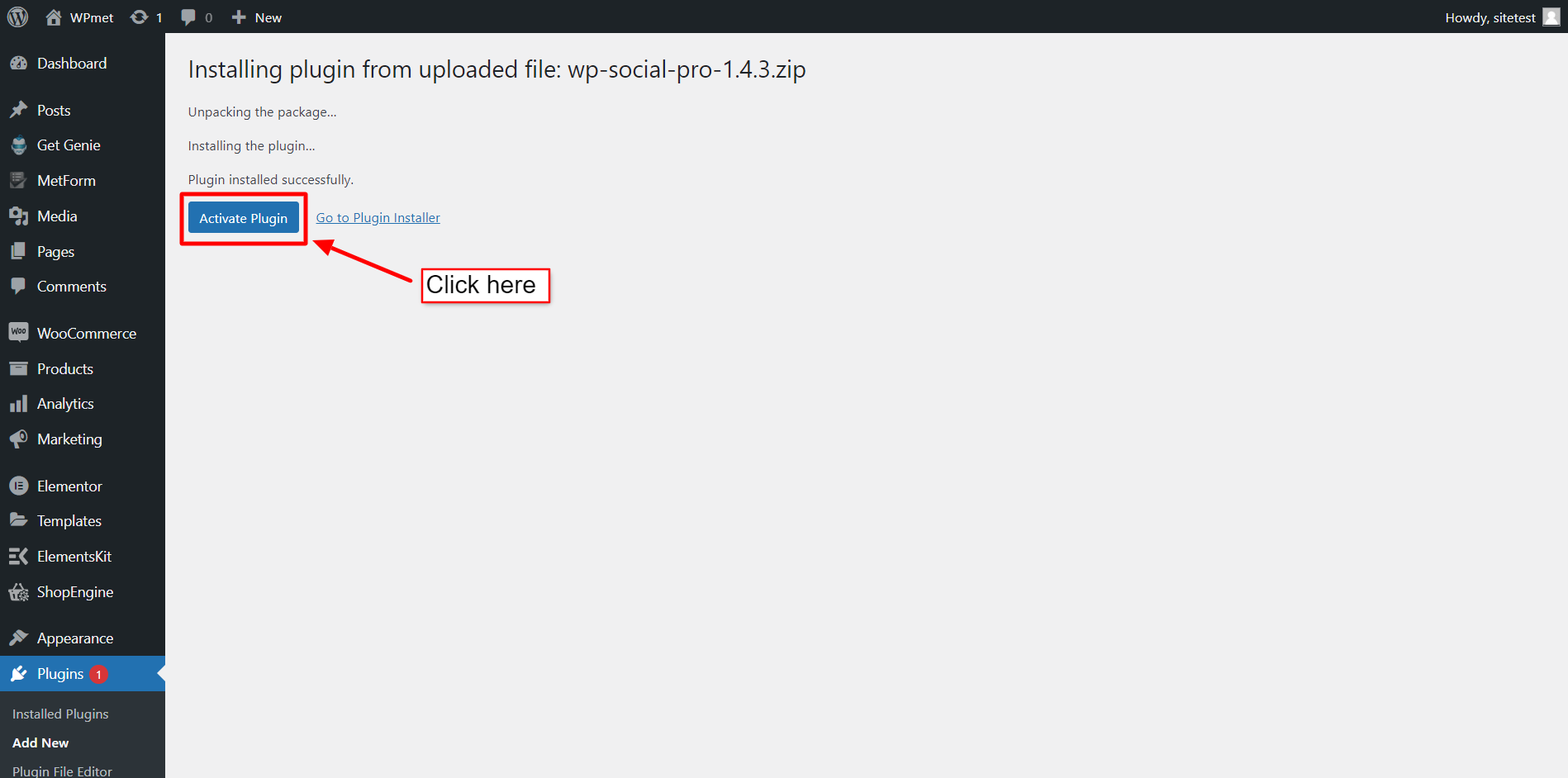 Finally, you will have the WP Social Pro – WordPress social media plugin installed on your WordPress site. Visit the next documentation to activate the license: