Login Customizer of WP Social is a newly added premium module that will let you customize your login page easily with pre-built templates. Due to these available templates, you can change the appearance of your login page in a few seconds.
Advantages of using login customizer #
Most of the cases people use the same boring login page for their website. If you are doing that too, then the Login customizer of WP Social is the module that you need to use. It will help you to customize your login page with its awesome built-in templates.
As a result, you can change the appearance of your login page and will be able to stand out from other websites which is the main advantage of login customizer.
How to customize login page with WP Social #
Easily customize your login page by adopting only two steps. Here are those steps:
Step One: Enablethe login customizer module. #
First you need to enable the login customizer module. Go to your admin dashboard and click modules which you will find under WP Social.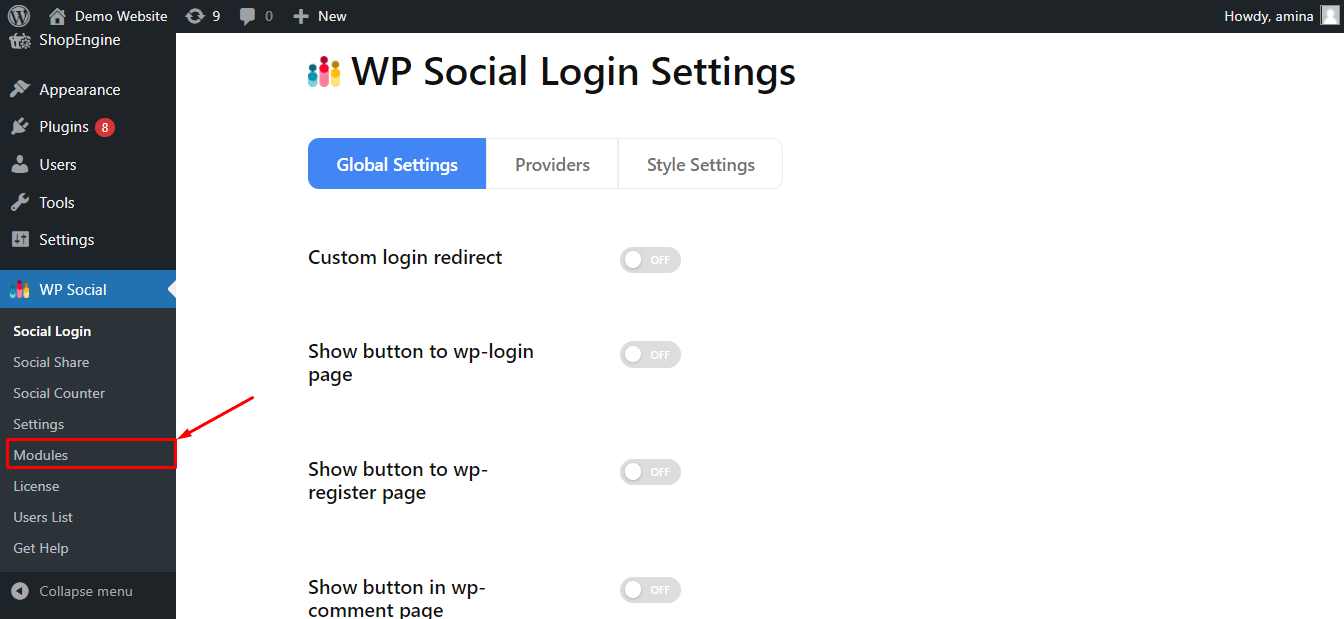 Then enable the login customizer like the image and press the save changes button.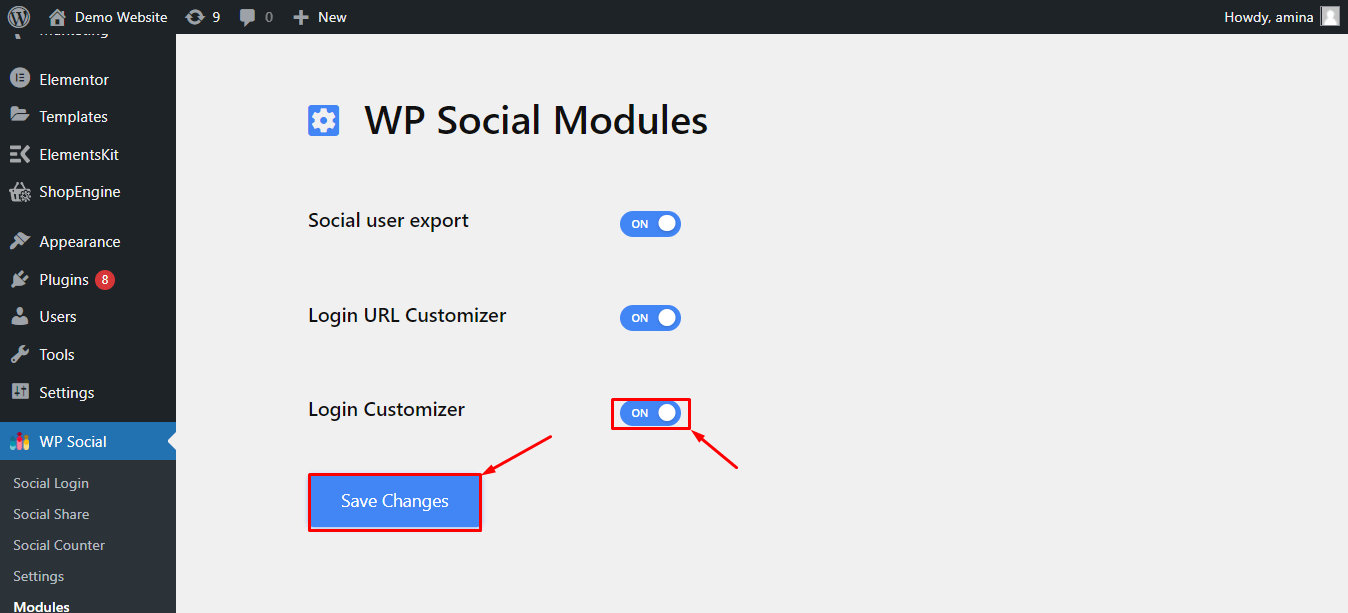 Step two: Customize your login page. #
In the second step, you need to customize your login page. For it, click the WP Social Login customizer under Appearance.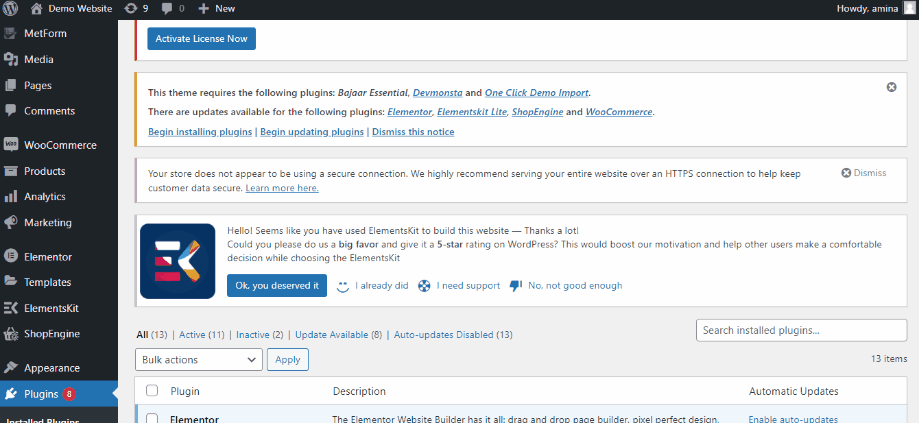 This will redirect you to the customization page from where you can choose template for your login page. Choose a template from the left side and click the publish button. Then your customized login page will live.