WordPress Monster's Award 2023: Vote for MetForm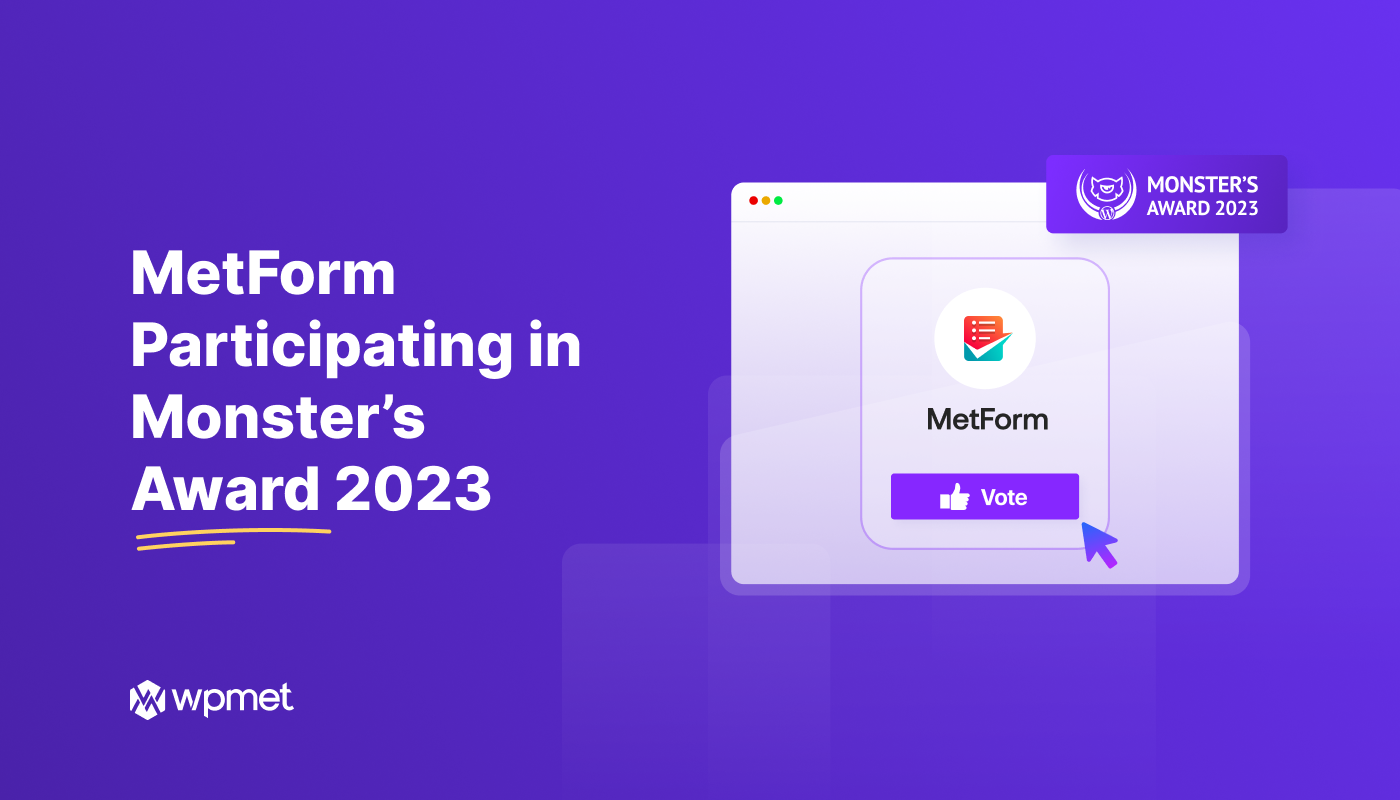 Time is slipping away and so does the opportunity to participate in voting for WordPress Monster's Award 2023! A chance to contribute to the lives of millions!
A big shout out to MetForm for unlocking another milestone, being in the spotlight of the most recognized award ceremony as a proud nominee. This is not a mere nomination, it's a way of finding and acknowledging excellence.
However, accomplishing this prestigious success is not possible without your support! Your active participation is highly requested to make MetForm recognized in the global community.
What is MetForm?
MetForm is a drag-and-drop form builder that can create highly professional WordPress forms for your website with its 30+ built-in templates and 40+ input fields. Besides, it's a no-code solution that allows you to create any type of form from scratch utilizing its friendly interface.
Recognition of MetForm at WordPress Monster's Award 2023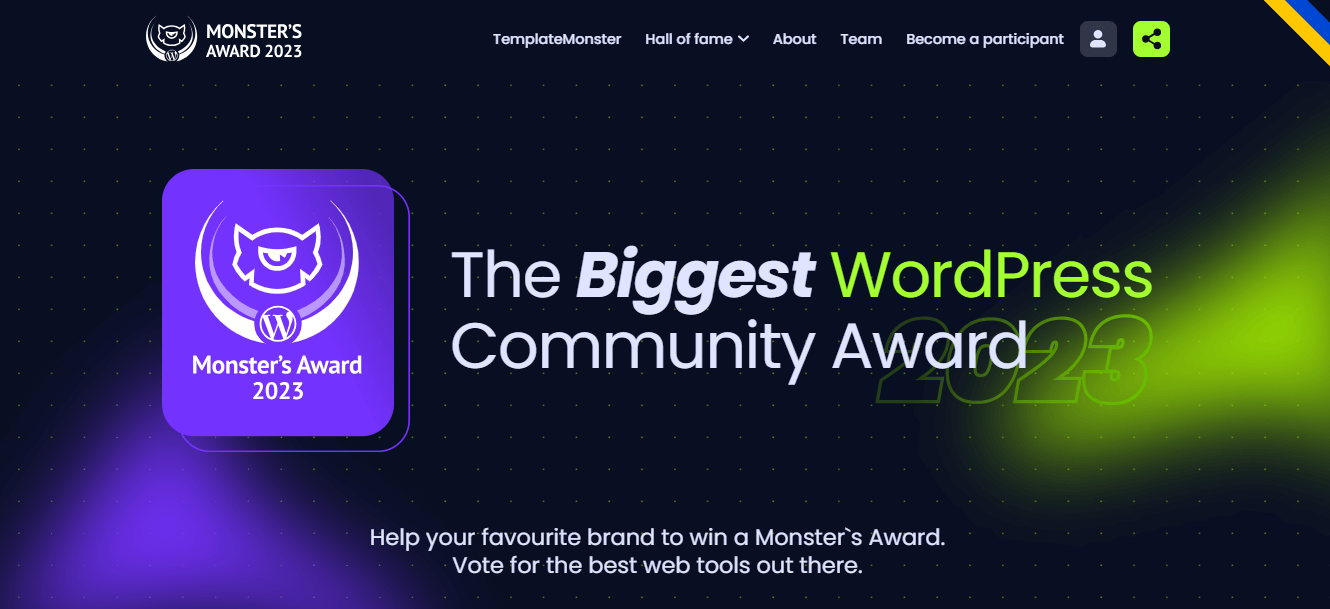 Because of its friendly UI and customization flexibility, it was rewarded at Monster's Award 2021. Luckily, this year MetForm has also been selected as one of the nominees for the category of form plugin. This is a moment of jubilation for us to be acknowledged back-to-back thrice at the most prestigious and recognized WordPress award ceremony.
This holds testimony of standing tall and proud as a simplified and cutting-edge solution in the WordPress ecosystem. However, this glorifying moment is not an achievement of team MetForm alone. Your continuous love and support help us to grow high and reach the hearts of millions.
So, this time it's also not possible without your contribution and vote. Be a part of this nomination and let others find this incredible form-builder to redefine their user interaction and data collection.
Why MetForm?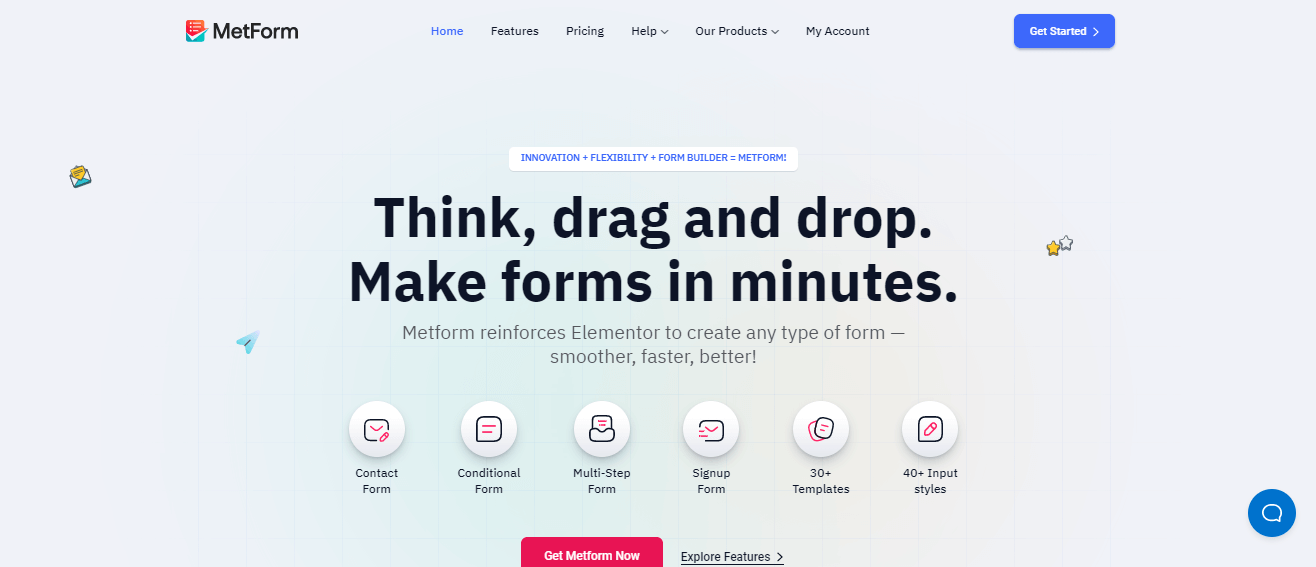 But, why vote for MetForm? Out of numerous form builders, why is MetForm so loved and supported by WordPress enthusiasts? This is a very common question among newbies.
However, you already know the answer if you've experienced the boundless form-creation opportunities that come along with MetForm. Despite that let's check the full-fledged functionality of this form builder:
It has 30+ fully customizable templates with the easiest drag-and-drop interface.
40+ input fields for leveraging the freedom of advanced customization.
You can export entries or entire forms into CSV or Google Sheets to save future preferences.
It allows you to have full control over the form submission by limiting form entries, receiving notification after completing submission, hiding submitted forms, etc.
A wide range of integrations are available in this form builder such as HelpScout, ConvertKit, AWeber, FluentCRM, Twillio, GetResponse, etc.
It is translation-ready and shortcode-supported.
Simple to complex forms like multi-step, conditional, calculation, etc can be easily created through this form builder.

Let your voice be heard
MetForm not only established itself as a groundbreaking form-building solution but also touched new heights with the acknowledgment received in Monster's Award 2021. And, now in 2023, we are also one of the nominees for form plugins!
This is a collective milestone that is fueled by your support and team's continuous collaboration and hard work. Your single vote is going to amplify our hard work and let others enjoy the power of data collection with MetForm.
Apart from MetForm, other Wpmet creations such as ElementsKit, ShopEngine, and GetGenie also get the honor of being part of this eminent nomination. So, don't refrain from voting that will take less than a minute. Start casting your support for MetForm and let's unlock this glorious milestone together.