WordPress Block Editor vs Classic Editor — A Detailed Comparison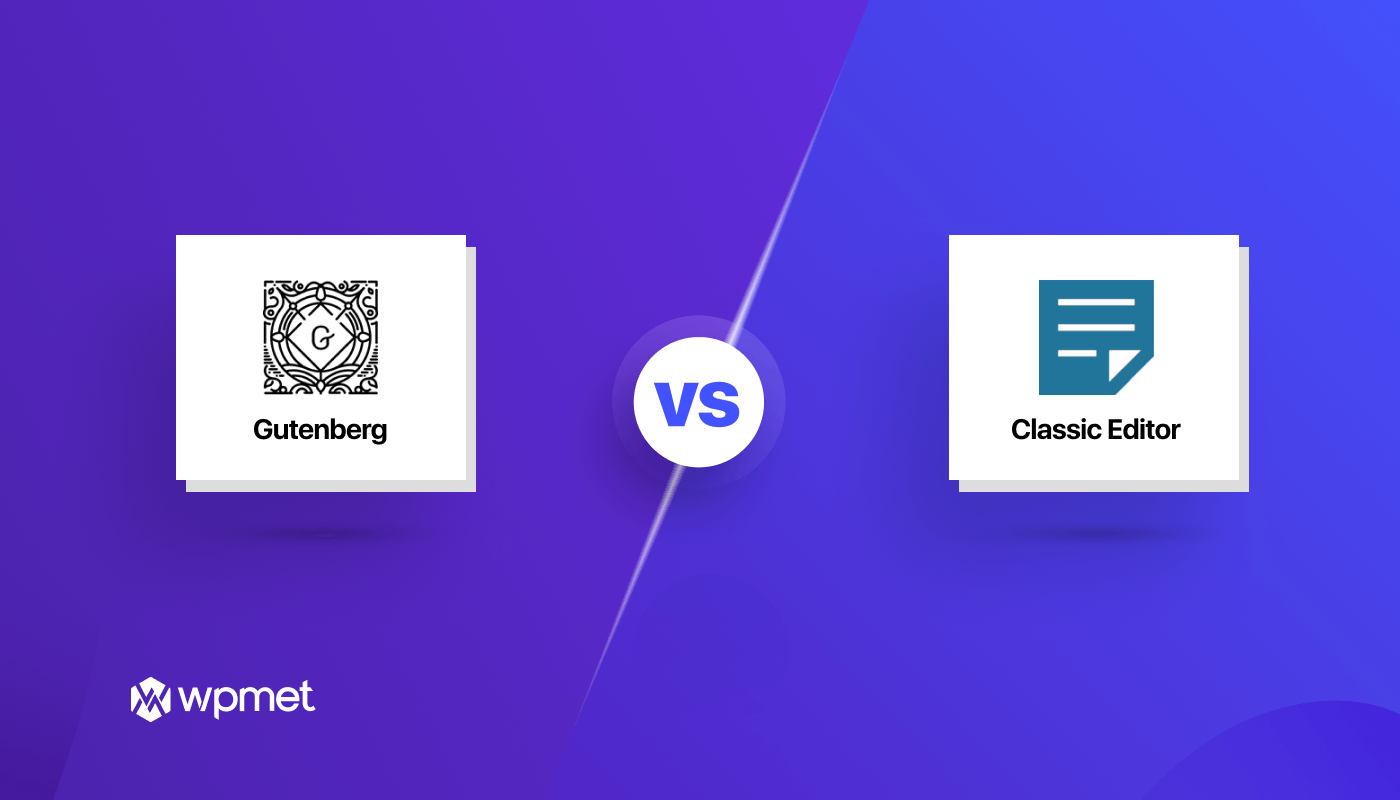 The most popular CMS WordPress is regularly releasing latest features for its block editor Gutenberg. If you are using Classic Editor so long, you might be looking for the differences between the editors.
This WordPress Block Editor vs Classic Editor blog will explain everything you need to know.
What is Classic Editor in WordPress?
The WordPress Classic Editor is an older editing interface for creating content on WordPress websites. It features a basic toolbar and a single text field for typing content.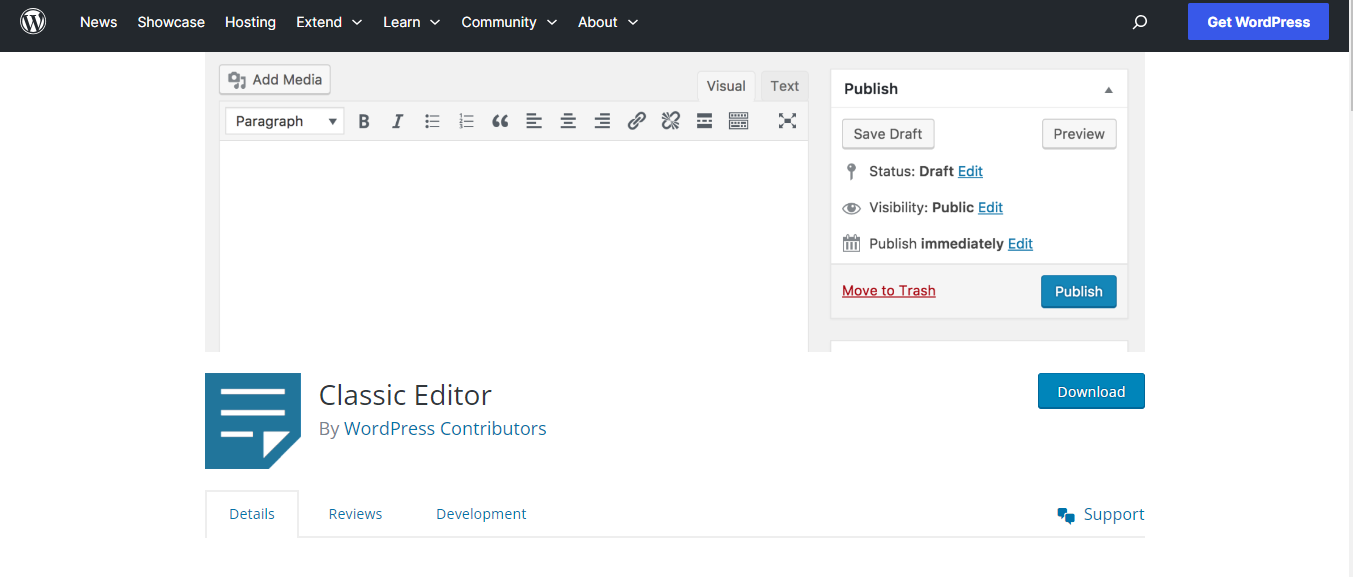 It was the default editor until WordPress introduced the Gutenberg editor in 2018, which uses a block-based approach for content creation. The Classic Editor is available as a plugin for those who prefer its traditional editing style.
What is Block Editor (Gutenberg) in WordPress?
The Block Editor, also known as Gutenberg, is the current default editing interface for creating in WordPress. It uses a block-based approach, where content is built by adding and arranging different types of content blocks.

Each block serves a specific purpose, such as paragraphs, headings, images, videos, and more. This approach offers greater flexibility and visual control over how content is presented on a webpage. Gutenberg was introduced by WordPress in 2018 as a modern alternative to the previous Classic Editor.
What are the differences between classic editor and block editor?
Let's find out the differences between classic editor and block editor based on their features.
User Interface
The first change you will notice in the Gutenberg block editor is in the user interface. It is completely different compared to the classic interface.
When you are creating a post or designing a page, you will get all the ready elements inside the editor.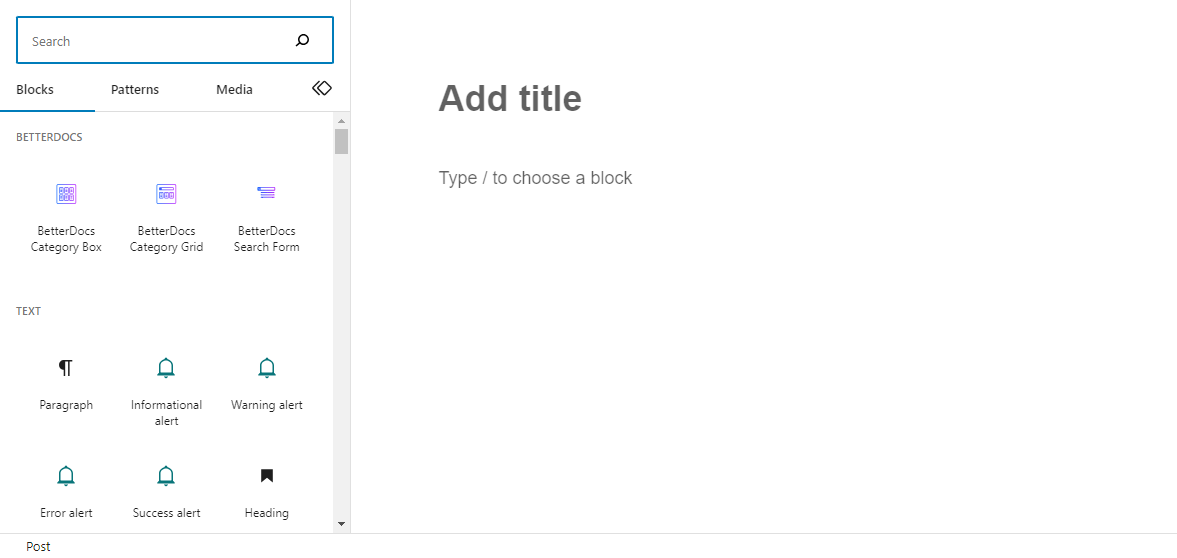 For word processors, you can style the text including bold, italic, and other. Not only that, you can add images, videos, or even CTAs just with a single block. This helps to create media rich content without any code or page builder.
Classic editors used to provide only a few features like text styling and adding images.
Full site editing
In the age of classic editors, it was almost impossible to edit the full site. For the custom section, there were two options — custom CSS and page builder plugin. Or, you could have used short codes.
As a result, sites used to become bulky that take more time to load. Beginners had to struggle a lot for site editing.
With the WordPress block editor, you won't have to struggle with such things. It is very convenient to edit any section of a website using the Block editor. There is no need for understanding any coding.
You can create page templates and save them for later. Next time you need to edit or add the same section, it won't take time.
Not only that, with Gutenberg, it is possible to design a perfect WooCommerce store. Just need to choose the right Gutenberg WooCommerce plugin.
Content creation
Writing content in WordPress is always easy and convenient. But with the classic editor, it was a bit hard to format the content. Like, if you have written a paragraph in a classic editor, you can't format it with different elements.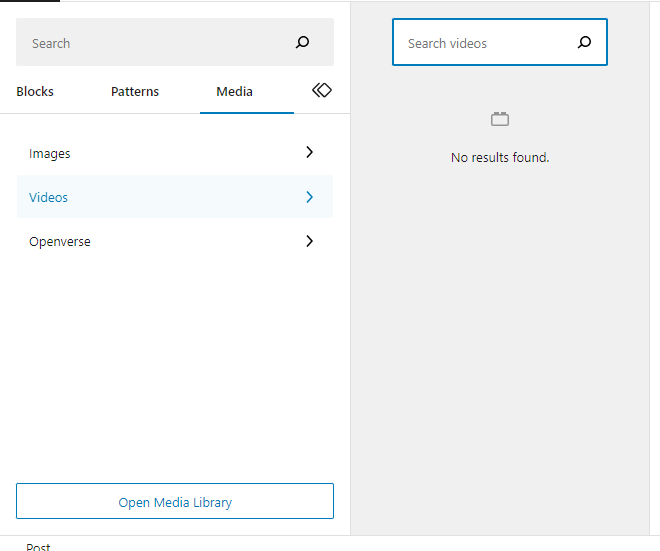 The same thing happens with the media content in classic editor. You won't get many options to integrate a media with custom design.
With the Block editor, you can easily format your content.
Adding images and videos in Block editor is convenient and user-friendly. Inside the WordPress dashboard, you can customize the image size, video style, and more.
Moreover, you can add the buttons, table of content, tables, and similar elements with style. You can explore new open source elements as well to give the very best look to your content.
Responsive design
According to a research, more than 90% of the internet users use mobile to browse the web. Considering the fact, it is essential to make your website responsive. The problem with classic editor is, you won't get too many options to change the design layout.
If you are a coder, it could be easy for you to ensure responsiveness with a classic editor. Otherwise, you will have to struggle.
WordPress Block Editor has made it easy. There is no need to do anything additionally to make your website responsive. Block editor has great support for mobile devices.
Websites that are created with Gutenberg block editor, automatically get fit to the screen. Moreover, the loading speed for mobile devices remains high, which helps to reduce bounce rate.
Why should you choose Block Editor over Classic Editor?
There are certain facts that will make you interested in the Block editor rather than the classic editor.
User-friendly Interface
The most important thing for any CMS or page builder is the user interface (UI). In terms of UI, Block editor has done a great job. You can conveniently find all the options and customize a page. You can do almost everything just by dragging and dropping.
Versatile layouts
Different ready layouts are available for Block editor. You don't have to use shortcodes or page builders for everything. Though you might need some modification, it is not mandatory.
More Customization
With WordPress block editor, you will enjoy more customization options. Unlike classic editors, it won't limit. For instance, you can take a ready block and edit it and customize it. Same goes for media files.
SEO-friendly structure
Block editor is developed with on-page optimization friendly features. Websites that are created with the block editor will load faster and help in terms of SEO.
Supports third-party blocks
Like the WordPress Classic editor, Block editor also supports third-party tools integration. This gives you more opportunities to customize the web pages. You can create professional websites with those Block editor plugins.
Easy to edit from mobile
This is the most interesting fact about the Block Editor in WordPress. With it, you can edit and design your website from mobile devices without any technical issues. Enjoy more freedom and edit your website from anywhere.
Frequently asked questions
Do you have more queries about WordPress Block Editor vs Classic Editor? Check the following questions and answers to find out more.
Are there block editor plugins in WordPress?
Yes, there are different Block editor WordPress plugins available. Some of them are free, which help to customize a website conveniently. More plugins are also in the pipeline with more advanced features.
What performs better? Block editor or classic editor?
In terms of loading speed and on-page optimization, Blog editor performs better than the WordPress Classic editor.
Does block editor slow down your site?
Not at all! It is actually the opposite. WordPress websites that are created with Block editor loads faster. However, there are other factors that might negatively impact the loading speed.
Can I use addons with Block editor?
Yes, you can use addons with Block editor to get more customization options.
Final words
From the above discussion of Block editor vs Classic editor, it is clear that Block editor is the thing you should try. Explore the new features and start building sites that have fast loading speed and help in SEO. Check out the Block Editor plugins to find out more.