12 Useful And Best Shopping Cart Plugins For WordPress And WooCommerce 2023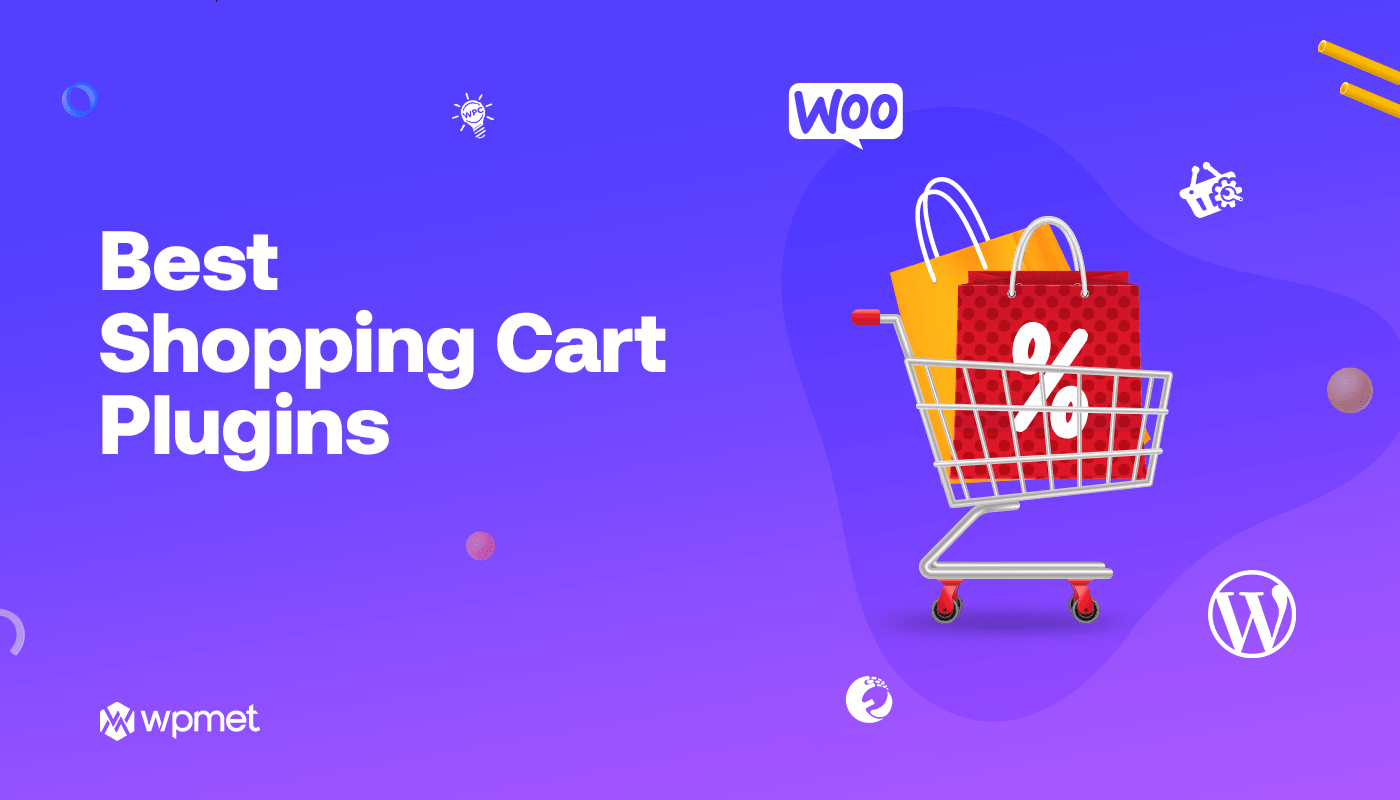 Did you know that WooCommerce powers over 30% of all eCommerce stores worldwide, making it the leading eCommerce platform in the world?
Yes. And if you are currently using WordPress and thinking of turning your site into an online store, WooCommerce should be your first and only choice.
While WooCommerce is great to instantly build an eCommerce store, you can use other WordPress plugins to enhance the functionalities of your online store.
Shopping cart is an integral and important part of the online buying experience. Integrating the best shopping cart plugins can help you enhance your eCommerce store and grow your business fast.
Nowadays, too many shopping cart plugins are available on the market which can make you confused. In this article, you will learn about the best shopping cart plugins for WordPress and WooCommerce.
What is a Shopping Cart Plugins?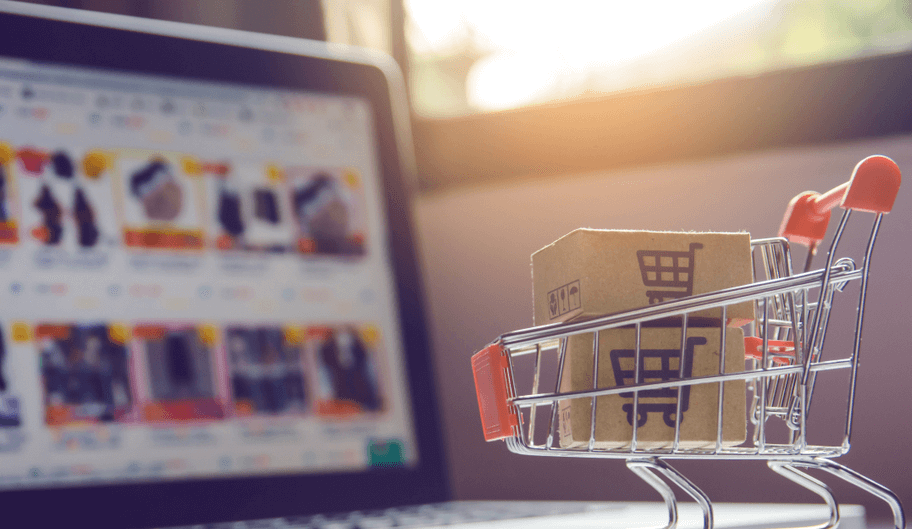 The word shopping cart may remind you of the wheeled cart you get in a physical super shop to collect all your products while you are shopping. eCommerce Shopping Cart is built around this concept except it's virtual and offers much more advantages than just collecting your goods at one place.
A shopping cart on an online retailer's site is a piece of software that facilitates the purchase of a product or service. It accepts the customer's payment and organizes the distribution of that information to the merchant, payment processor, and other parties.
A shopping Cart Plugin is a software that helps customers shop at an online store. Usually, with a shopping cart, customers can
Create a product list by adding in the virtual cart
Add/ remove products from the list of cart
Pay with virtual check-out options once they are done shopping
Once the customer is done purchasing, the owner is notified about the purchase to proceed with the packaging and shipping.
These are just the basic functions of a shopping cart. Nowadays, many other features are available in shopping cart plugins to make both the buying and selling experience much smoother and hassle-free.
What is WooCommerce?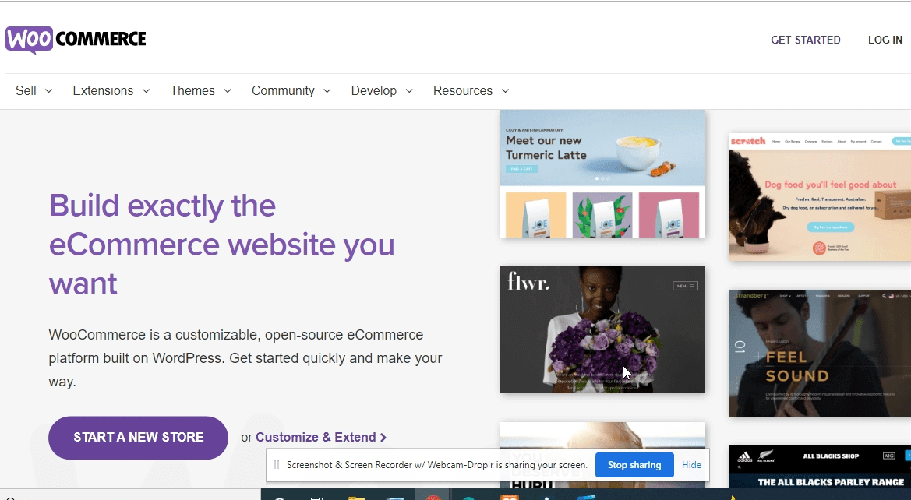 WooCommerce is the most popular and powerful open-source eCommerce platform built on WordPress. With this customizable plugin, you can create an online store in a few minutes with just a few clicks.
More than 4.5 million live WordPress websites are using wooCommerce. Most people rely on wooCommerce for their eCommerce store because wooCommerce
Is free, open-source, secure, and user-friendly.
Gives you complete control over your store data which a third-party platform can't give. With eCommerce, data is everything and wooCommerce ensures the security of data.
Offers shopping cart with multiple payment gateways, Geo-Location, and automatic taxes, customizable checkout process, default currency and redirect cart.
Offers you the option to sell unlimited products and various product types and product variations.
Gives control over inventory management along with easy shipping, tax management, and customer management.
Is extensible so you can add additional plugins to add new functionalities.
There are plenty of wooCommerce plugins available to enhance every aspect of eCommerce stores. Keep reading to learn how to choose a shopping cart plugin for a WordPress website and the best options.
Things To Look For In a Shopping Cart Plugin
The whole buying process plays an essential role in whether a customer will purchase your product or not. If your shopping cart is unable to give users a good buying experience, it will probably result in abandoned carts.
So make sure to look for the below-mentioned things while choosing shopping cart plugins for your eCommerce store:
An easy to use interface so your customers can navigate easily
Make sure it is mobile-friendly because most people shop on smartphones nowadays.
Compatibility with your theme and page builder.
Support for payment gateways.
Also, security is a must check.
Now that you know the things to look for in a shopping cart. Let's check the best shopping cart plugins available in the market.
Best Shopping Cart Plugins For WordPress And Woocommerce
Before choosing the right WordPress shopping cart plugin for your site, you need to first determine what are the features you want for your specific eCommerce site.
I have listed down the 12 best shopping cart plugins for WordPress And WooCommerce with key features and prices. Some of them are free WordPress shopping cart plugins while others are premium.
1. Woo Mini Cart By ElementsKit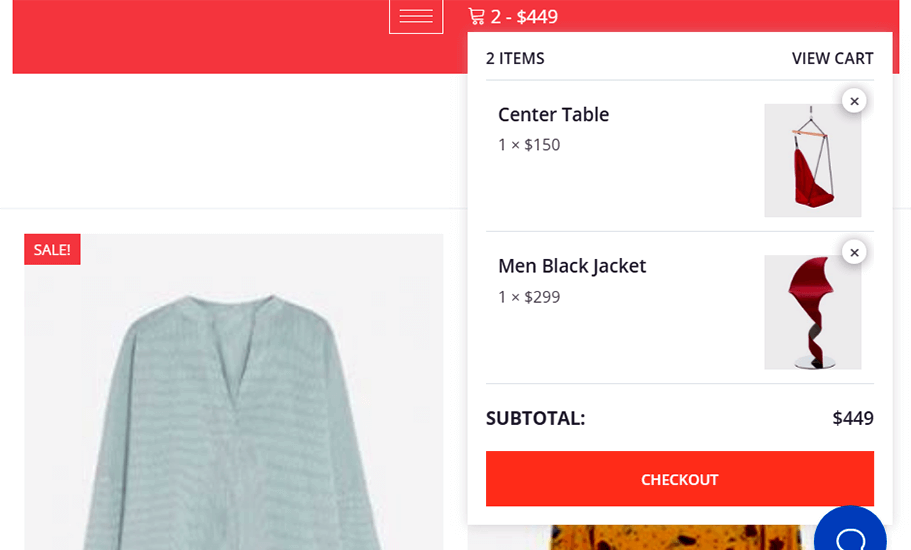 Woo Mini Cart is a widget of ElementsKit which you can use to make your Mini Cart look stunning. ElementsKit is an all-in-one add-on for Elementor.
So, if you love Elementor Page builder and want to build your custom Mini Cart with a personalized design then Woo Mini Cart is a great option.
Key features of this plugin:
Customers can check the products of the shopping cart anytime in a compact section.
Users can remove items from the shopping cart using the mini cart.
Can easily go to the checkout page with just one click.
Drag and drop, easy to use Elementor widget
Cart visibility option available on both click and hover
You will get complete control over style settings of all the elements of the mini cart including Body, Header, Item, Subtotal, and the checkout Button.
You can also apply conditional display depending on login status, user, date, browser, etc.
Different animation effects like tilt, hover, scroll, etc can also be applied.
Not just limited to Woo Mini-Cart Widget, ElementsKit comes with 85+ Custom Addons, 500+ Ready Sections, Header and Footer Builder, Megamenu Builder, Advanced popup builder, Cross-Domain Copy Paste feature, advanced table using Google Sheet/CSV and many more. It is built with the latest technology and ensures Elementor users have the best experience while building WordPress and WooCommerce websites.
Price:
Starts with 39 /year for a single website.
Woo Mini Cart :
Stunning looking Mini Cart with Elementor Page Builder
2. ShopEngine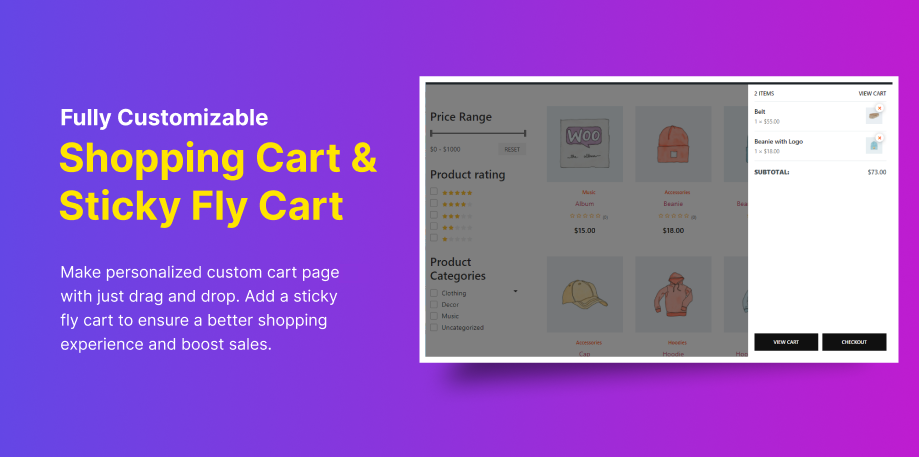 If you don't want to use multiple plugins for your WooCommerce store, then ShopEngine should be your first choice. It's an all-in-one lightweight WooCommerce builder.
This plugin gives you total flexibility over how you want to customize your wooCommerce shopping cart page look. In addition, you also can get WooCommerce Mini Cart using a Sticky Fly Cart Module. This module stays afloat on all the WooCommerce pages so your customer can at any point check their cart and also make updates if they wish to.
Key features of this plugin include:
You can remove products from sticky fly cart from any page of your website.
Options to go to the Cart page or Checkout page directly from the sticky fly cart.
Can customize the location of Fly Sticky Cart. Also, you can customize the mini cart header, cart body, cart button styles such as color, typography, etc.
65+ Widgets and 13+ modules to fully customize your WooCommerce website.
Set up an easily editable cart page for your customers with a Return to Shop button so customers can go back to the site to browse more products.
Empty Cart Message widget is also available to give your customer a better experience.
You can use upsell, cross-sell functionality to highlight products to increase sales.
It's an Elementor based, drag and drop plugin and super easy to use and customize.
In addition to the personalized design of the WooCommerce shopping cart page, ShopEngine also provides advanced modules to customize your WooCommerce functionality to make the buying experience for customers more user-friendly. Some of the advanced modules include:
Product Variation Swatches to show your customer multiple variations of products to choose from. This module is easy to use and gives an elegant look to your wooCommerce website.
Product Quick View helps you show your product in a glimpse with pop-up highlighting product benefits and add to cart and check out button.
Product Wishlist let your customer save products on a wishlist, and share them with their friends. A wishlist can help you increase your customers.
Product Comparison helps increase your sales by giving your customer a chance to compare products of their choices. Customers love this feature as it enables them a better chance to choose the product that fits their requirements.
With the help of AJAX Based Filter and Pagination, your customer can navigate and filter products easily without reloading the webpage.
Isn't it amazing you get so many features and a customized WooCommerce WordPress site with just one plugin? Yes.
And guess what, ShopEngine is extremely lightweight and fast and the team is always there to provide you support if you need it.
A combination of Custom WooCommerce Pages like shop page, category Page, multi-step checkout page, product page etc. using ShopEngine and useful modules that the plugin has to offer can result in an impeccable eCommerce store.
Price: Free
ShopEngine :
One-stop solution for WooCoomerce customization. Total control over shopping cart and all wooCommerce pages
3. TFMiniCart&Product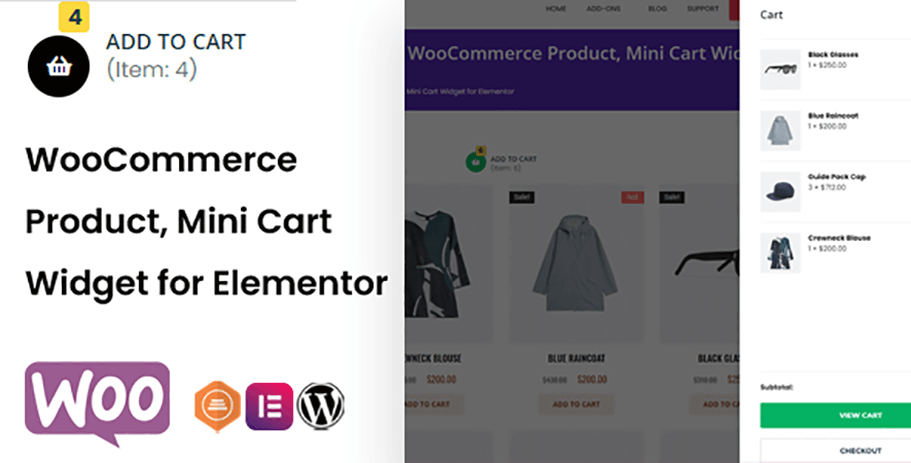 TFMiniCart&Product is another great shopping cart solution for wooCommerce lovers who also happen to love Elementor Page builder. This plugin gives you two wooCommerce addons for Elementor page builder; TFMiniCart and TFProduct.
TFMiniCart lets you build custom enhanced cart and checkout functionalities for your wooCommerce store with an easy click and drag page builder.
Along with content, you can also customize the cart icon, counter, text, content cart, typography, color, and spacing.
Customers can view the minicart with all their cart information in an organized packed way just by clicking or hovering over the mini cart.
TFProduct addon helps you display your eCommerce store products in grid, carousel, and pagination to make your wooCommerce store look more attractive. You can also add Recent Products, Featured Products, Best Selling Products, Sale Products, Top Rated Products, etc.
Some of the advanced features of TFMiniCart&Product includes:
Add and remove product in the mini cart in real-time
Five+ design layout to display products
Mobile optimization
Wishlist Quick view compare option
Advanced content cart styling
Multi-Language Support
Cross-browser support
6-month support at the time of purchase.
Price:
$19 and for an additional $5.25 you can get a 12-month support extra.
TFMiniCart&Product :
Create custom Product Page and Checkout Page for WooCommerce
4. YITH WooCommerce Cart Messages
If you offer discounts and promotions on your WordPress site, then the YITH WooCommerce Cart Messages plugin is for you. This shopping cart plugin enables you to show custom-tailored messages on Cart and Checkout pages.
With this plugin, you can improve your sales rate and decrease cart abandon rate by showing the right message at the right time. For example, a certain discount after a customer adds products of a certain price, or maybe show them how they can get free shipping only if they add 1 more product and many more.This is one of the useful WordPress eCommerce plugins.
Key features of this eCommerce shopping cart plugin :
Create a message to encourage customers to spend a certain amount to leverage discounts.
Show messages based on the platform customers came to your website. For example Facebook.
Display custom messages of offer with a deadline to boost your sales.
Easily change the colors, icons, and style of your message.
You can also choose the pages where your message will show up and who can see those messages.
A simple plugin but so many benefits, right? You can get many more features if you go for the premium version of this plugin.
Price:
Both Free & Premium versions are available. The premium version costs around $71.27/ year with 1 year of updates and support.
YITH WooCommerce Cart Messages :
Show custom text on the cart and check out pages
5. WooCommerce Cart To Quote Plugin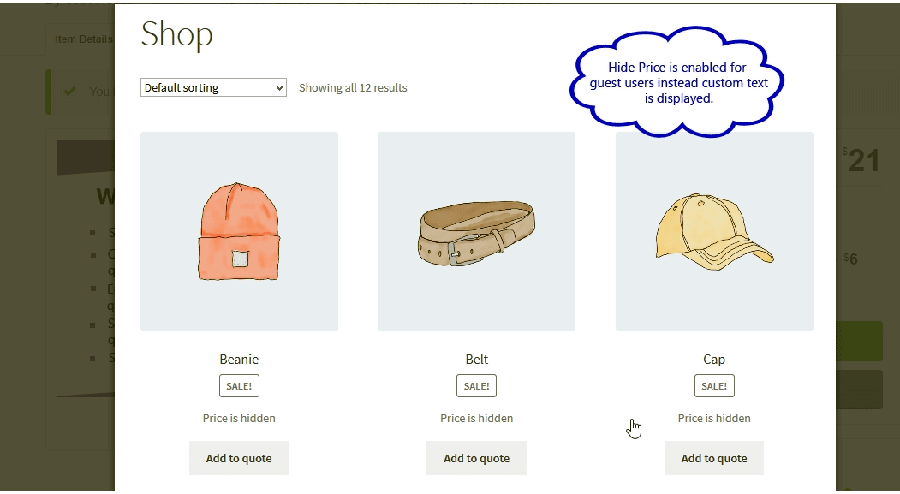 Providing the option of quotation inquiry for certain products can help you increase your sales. If your business falls into a niche where you can leverage customer quotation inquiry to boost your business then WooCommerce Cart To Quote Plugin is for you.
With this plugin, you can provide a form for registered or guest customers to submit quotation inquiries. You can also disable checkout options for customers so they can only submit quotations and not check out.
Key features of this shopping cart plugin include:
Customers can submit quotation cart
Different settings for registered & guest users.
Hide price and show custom text instead
Restrict checkout option
Support Gravity Forms & Contact Form 7 integration to create the quotation form
Price:
Regular price is $21. For an extra $6, you can extend support to 12 months.
WooCommerce Cart To Quote Plugin :
Customers can submit quotation inquiries
6. WooCommerce Stripe Payment Gateway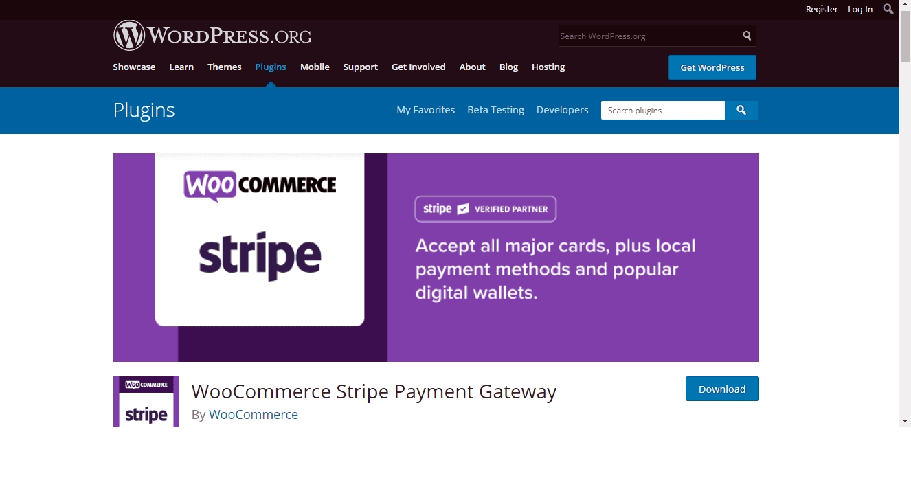 A secure payment gateway is very important for a successful eCommerce store. Stripe is one of the safest and popular platforms for online transactions for your WordPress eCommerce site.
You should use WooCommerce Stripe Payment Gateway to ensure smooth payment processing on your online store. Besides, stripe has no setup charges and no extra hidden cost.
Key features of WooCommerce Stripe Payment Gateway includes:
Hasse free online payment for your customers.
Accept MasterCard, Visa, American Express, Discover, JCB, and Diners Club cards, even Bitcoin, directly on your online store.
Charges only when you earn and you will receive earrings in your account within 7 days.
Supports Apple Pay so customers can pay using their Apple ID.
Customers can checkout with a few tabs using payments details associated with their mobile devices.
Moreover, stripe payment is available in 44 countries. So if you are looking to expand your business and not worry about payment gateways then you should use this plugin to make Shopping cart for WordPress more handy.
Price :
Free
WooCommerce Stripe Payment Gateway :
Secure payment gateway for all eCommerce transaction
7. Abandoned Cart Lite for WooCommerce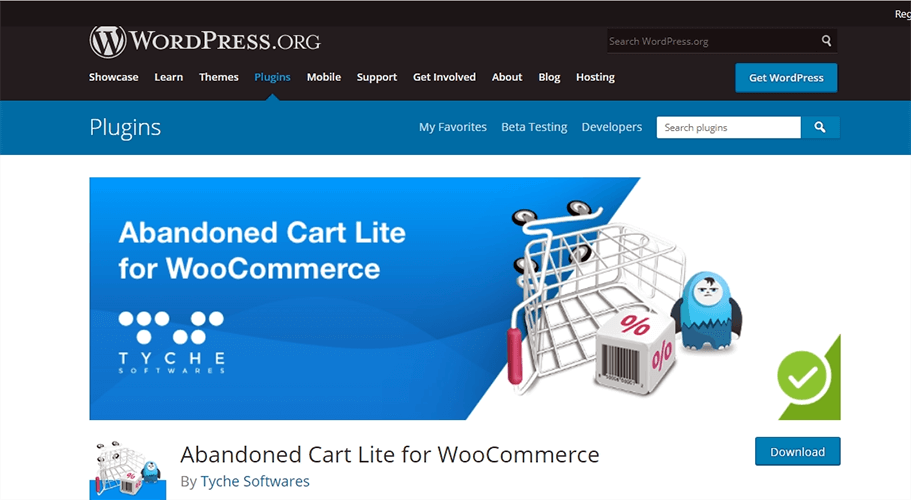 Abandoned Cart Lite for WooCommerce WordPress plugin helps you reduce the number of carts abandoned by email remarketing. It does so by sending automatic and well-timed emails to customers who had already added products to their cart to remind them to complete the order.
Key Features of Abandoned Cart Lite for WooCommerce includes:
Customers can recover the carts they abandoned with a single click.
Can capture guest cart also if customer provides email before abandoning the cart
Notify owner after the order is recovered
Unlimited email template
Custom variable to use in email template
Create an email using Rich Text Editor.
Stop notification automatically if the customer completes the purchase process.
Sounds amazing, right? With the pro version of this shopping cart plugin, you can link to email the moment your customer clicks on add to cart, you can capture IP addresses to limit spam emails and many more features. With this plugin you can do so much with user's activity in shopping cart in WordPress.
Price:
Both Free and Pro versions are available. Pro version costs $119.00/yearly with 1 year of support and plugin updates.
Abandoned Cart Lite for WooCommerce:
Send automatic and well-timed emails to customers to complete order
Ever faced WooCommerce Cart is an Empty Issue? Check out why this issue can occur and what is the solution.
8. YITH WooCommerce Save Cart For Buy Late
YITH WooCommerce Save Cart For Buy Later plugin lets customers save their cart and shop later. The whole concept is inspired by Amazon, and can help you increase your sales.
We all know that customers spend a lot of time choosing their products and adding them to the cart, and this plugin can save customers time as they don't have to add products again and again.
Key features of this plugin include:
Customers can add products to the Save for later list from the cart
Options to manage variable products
At any time customers can add products to the cart from the save for later list.
Shortcut to show save for a later list
Multiple languages with WPML tool
Moreover, if you integrate with the YITH WooCommerce Wishlist plugin, customers will have options to both save for later and wishlist.
Price:
Around $59.39 / year with 1 year of updates and support.
YITH WooCommerce Save Cart For Buy Late :
Customers can save products in cart and shop later
9. Digital Goods for WooCommerce Checkout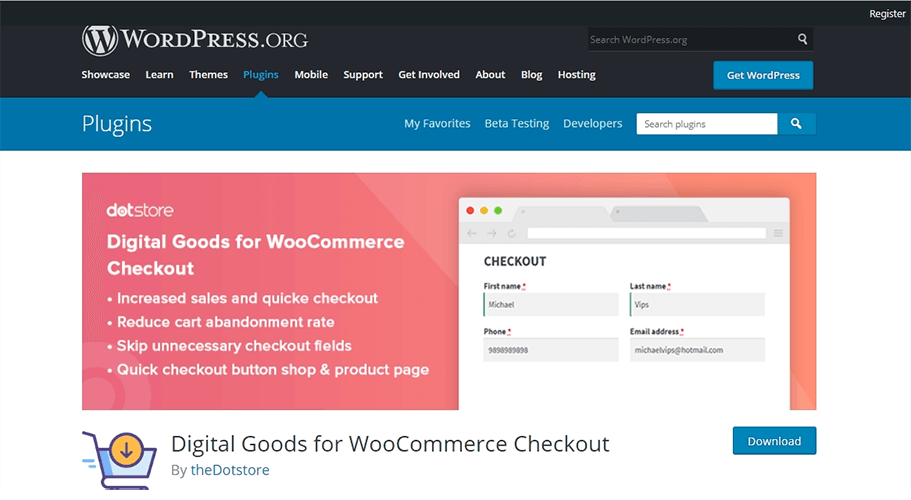 If you sell eBooks, audio files, video files, image files, excel documents, MS word documents, PDF documents, or any downloadable digital products, then Digital Goods for WooCommerce Checkout is for you. This plugin ensures easy digital downloads by removing unnecessary fields like billing and shipping addresses on the checkout page.
This WordPress shopping cart plugin decreases the cart abandonment rate by making the check-out process easier and faster while purchasing any virtual and downloadable products.
The key features of this plugin include:
Quick check out for all downloadable and virtual products.
Set up a quick check out button on different pages
Add check out process on the product page
Remove unnecessary fields from the checkout page based on download products, categories, and tags.
Can show or hide order notes on the checkout
Price:
Both Free and Pro versions are available. The Pro version costs $ 29 for a single site with 1 year of support and plugin updates. For $ 249 you can get an unlimited license.
Digital Goods for WooCommerce Checkout :
Remove unnecessary fields in the check-out form for digital goods.
10. WPC Fly Cart for WooCommerce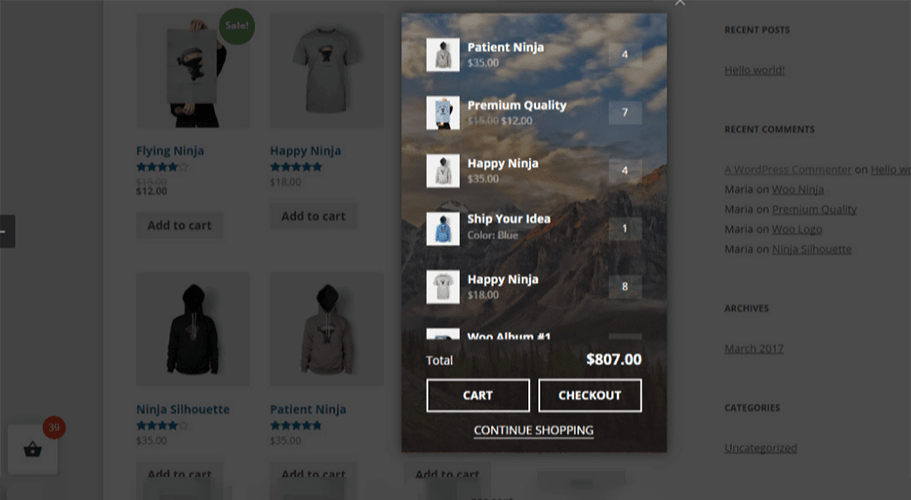 WPC Fly Cart for WooCommerce plugin makes the buying experience for users a smooth one. With this plugin, customers can add/remove products, review the cart, and proceed to checkout without reloading the page. This shows up as an overlay and can be placed on any page to ensure a better user experience.
Key features of these plugins are:
Customizable cart position
Turn on/off option for overlay effect
Customizable cart heading, details button with many styling and color options.
16+ bubble icon options and 05+ predefined cart skin options
Works with both normal add to cart and AJAX button
Add menu in the fly cart
Add fly cart pop up on single page
Use image as the background
Multiple language integration
With the premium version, you can add coupon filling, shipping cost, and shipping calculation on Fly Cart. You can also display cross-selling products on the cart.
Price:
Both Free and Pro versions are available. The Pro version costs $ 29 for a single site and $99 you can get an unlimited license.
WPC Fly Cart for WooCommerce :
Customers can add, review products, and checkout without reloading the site.
11. CartFlows – Sales Funnel Builder for WooCommerce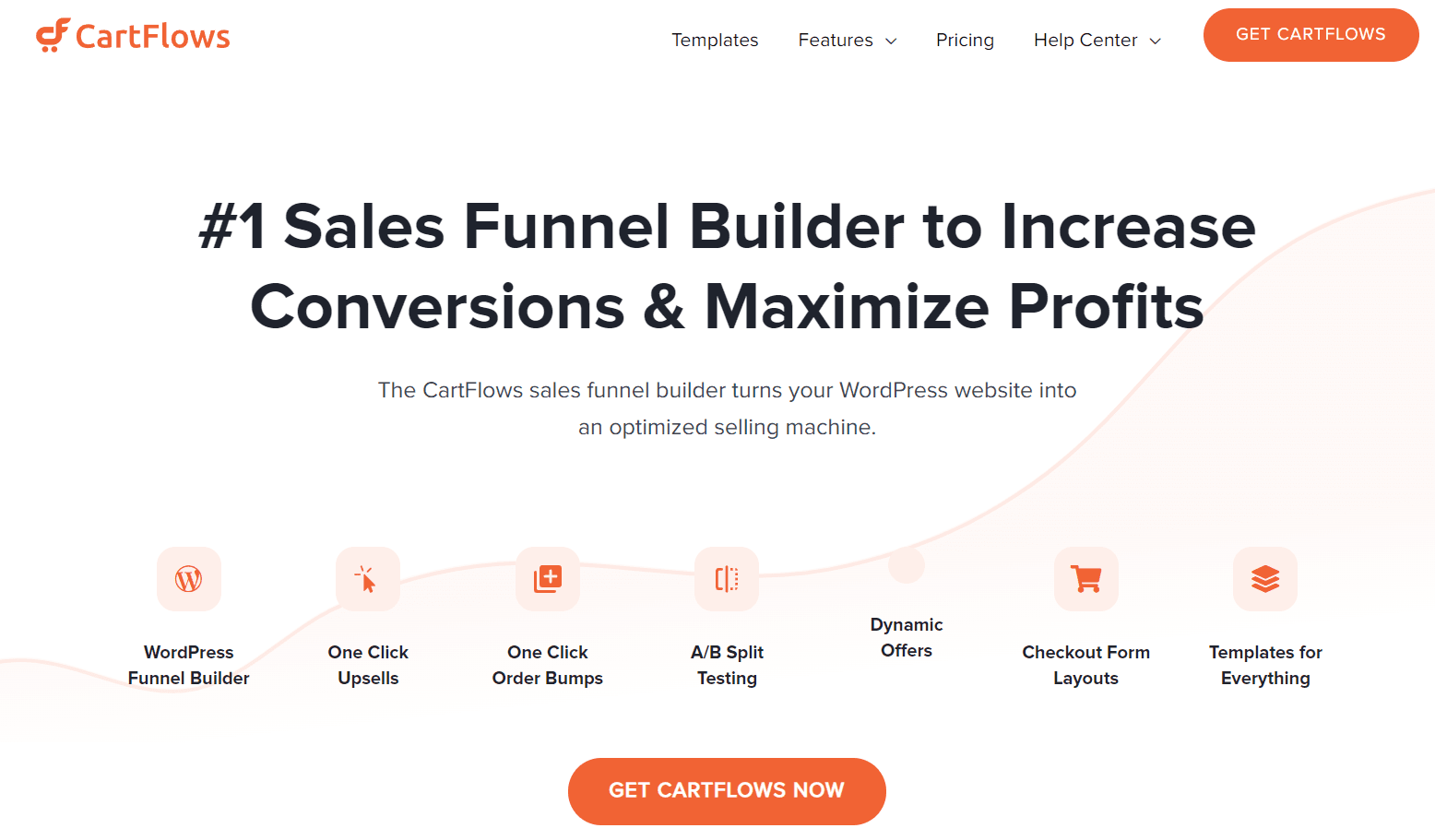 CartFlows is a powerful sales funnel builder that works with Elementor, Beaver Builder, and other major page builders to help you easily design high-converting funnels.
It offers built-in funnel templates, A/B testing features, and powerful funnel insights available right on the dashboard.
You can display highly-targeted order bumps and upsell offers to customers using Dynamic Offers. This feature lets you create rules to display a different offer to each customer based on their previous purchases, payment methods, and their demographics helping you boost conversions even further!
Key features of CartFlows:
One-Click Upsells – Increase average order value with one-click upsells. Selling to your existing customers is easy!
Order Bumps – Get a 10% to 30% boost in revenue by quickly adding compelling offers with order bumps on the checkout
A/B Split Testing – Use A/B split testing to identify the offers, products, and content that leads to higher conversions
Dynamic Offers – Turn regular order bumps and upsells into highly relevant dynamic offers that entice buyers to purchase more.
Checkout Editor – Increase conversions & decrease cart abandonment with full control over the checkout page and form fields.
CartFlows works, irrespective of what you plan to sell – online courses, eBooks, physical goods, consultation services, or virtual items.
If you're looking for a way to build powerful funnels, look no further, as CartFlows is all you'll need for WooCommerce!
Pricing:
Free plan available. Pro plan starts at $299/year
CartFlows :
Helps you to build sales funnel for WooCommerce
12. WooCommerce Fast Cart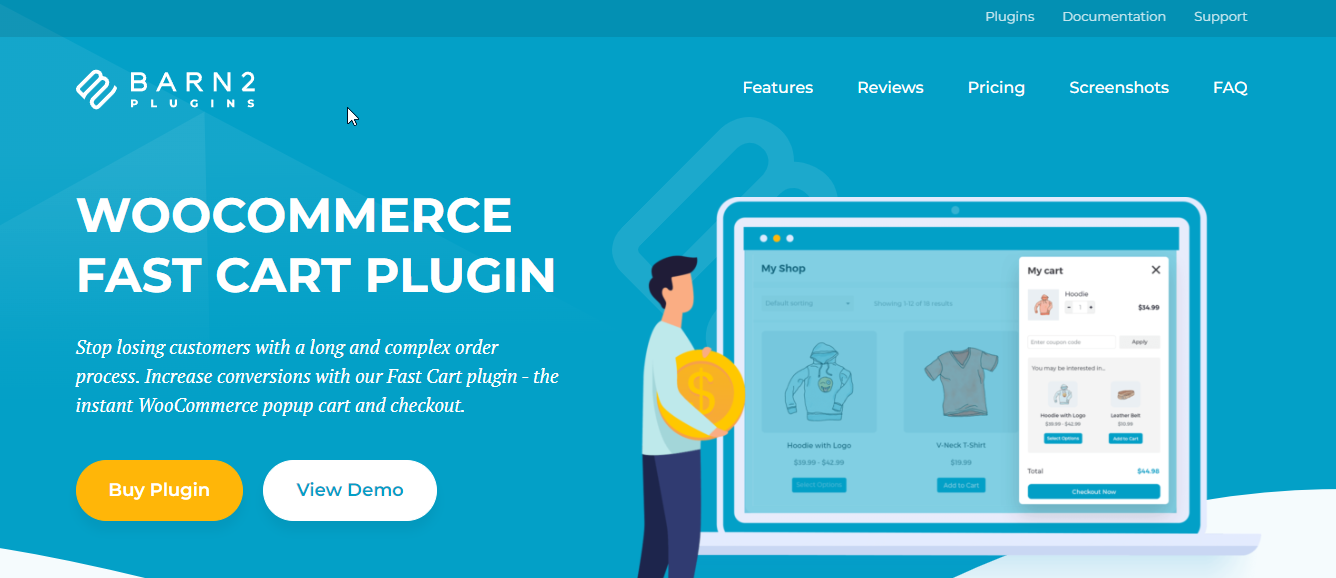 Most WooCommerce mini cart plugins display the customer's cart contents in a popup cart. However, they then direct the customer back to the standard checkout page to complete their order. This largely defeats the purpose of the mini cart, as it is supposed to make the customer journey as fast as possible!
WooCommerce Fast Cart is different because as well as displaying a popup cart, it allows customers to check out directly in the popup. They add products to the cart and can then quickly complete their order within the mini cart, without ever leaving the page. This provides a superior buying experience and is an excellent way to increase conversions and reduce abandoned carts.
Key features of this plugin:
Popup mini cart and checkout
Either auto-open the cart or display a floating cart icon
2 layout options: WooCommerce side cart or central popup cart
Choose what to display in the side cart
Increase average order value by displaying related products in the mini cart
Compatible with all WooCommerce checkout plugins
Quick 5-minute setup
Price:
Starts at $79/ Single site
WooCommerce Fast Cart:

Offers a popup mini cart and customers can checkout directly from the cart popup.

Conclusion:
Now you know some of the best WordPress shopping cart plugins for your wooCommerce shopping cart. You can choose the plugins you need and best suit your online store.
If you are wondering how to add shopping cart to WordPress, you can do that easily with Woo mini cart widget by ElementsKit or through ShopEngine's shopping cart page or sticky fly cart module.
To learn more about shopping cart, other WordPress plugins, website builder tutorials, website speed, and best wordpress practices follow us on Facebook and Twitter. If you love video tutorials, subscribe to our YouTube channel.
Don't skip joining our Facebook Group because now you can enjoy exclusive discounts on all our WordPress plugins just by joining our Facebook community.