Cast Ballot for Brilliance: ShopEngine Nominated at Monster's Award 2023!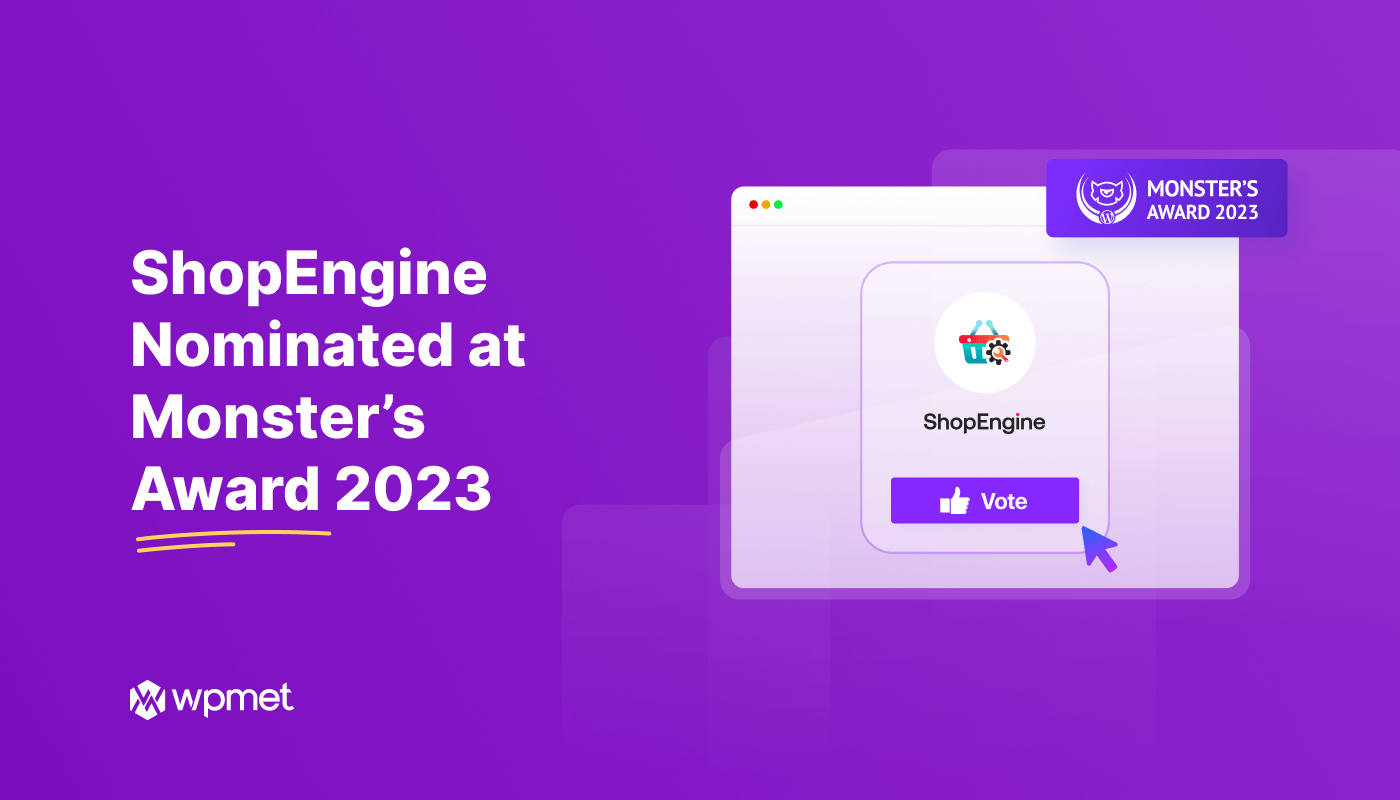 Do you know ShopEngine has come to the spotlight once again in Monster's Award 2023? Yes, ShopEngine has marked its presence for the third time in the global community.
This ongoing recognition stands as a testament to offering top-tier solutions in the WordPress ecosystem. However, it will be impossible to accomplish without your support. Your valuable vote will make ShopEngine win and secure its place among the outstanding contributors for WordPress.
So, we invite you to join this ceremony and cast your vote to make our WooCommerce builder a champion of Monster's Award 2023!
ShopEngine's Nomination at Monster's Award 2023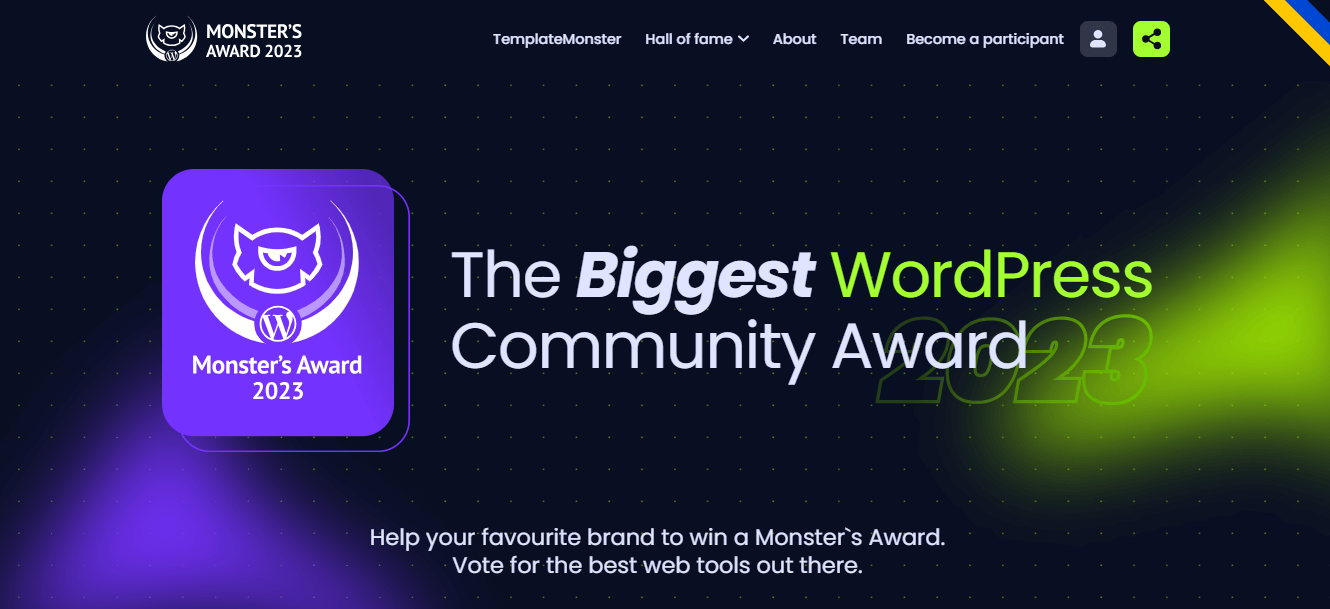 We are delighted and blessed to share that ShopEngine nominated at Monster's Award 2023 like in previous years! It's a glory for us to get continuous spotlight and recognition in the global WordPress community.
In case, if you don't know what exactly ShopEngine is then, it is a multi-functional WooCommerce builder that comes with built-in templates for all your WooCommerce pages. It has all the essential WooCommerce widgets and modules to let you build and customize a full-fledged eCommerce website.
And, because of its competitive features, it got listed in this year's Monster's Award too. This would have never been possible without your support and warm wishes. Your wholehearted support helped us climb high and get international recognition.
Why ShopEngine Deserves Your Support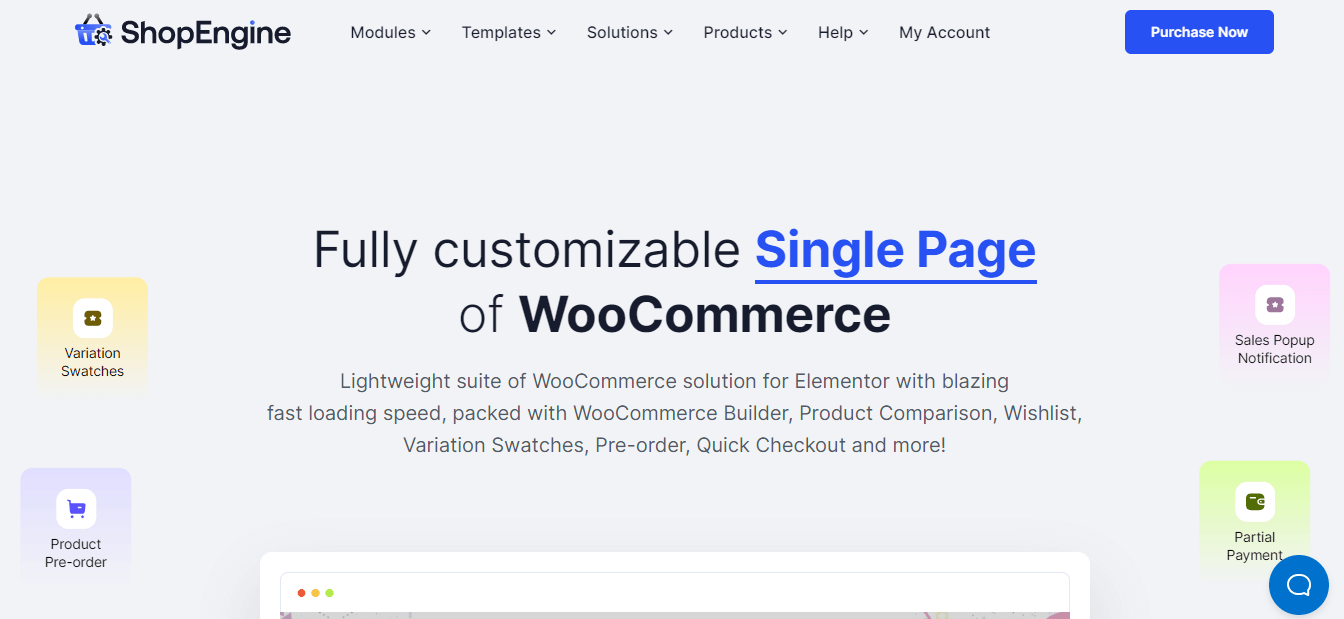 ShopEngine received acknowledgment both in Monster's Awards 2021 and 2022 for the category of WooCommerce plugin. Besides, it was also one of the proud winners of the WP Weekly Awards 2021. It is another estimable award ceremony in the WordPress ecosystem that collects unbiased votes from users via newsletters and announces winners based on those ballots.
However, you might be wondering what makes users love about ShopEngine. Here are the reasons why ShopEngine is so admired:
It has 18+ templates for your WooCommerce pages.
You can boost conversions by introducing a partial payment system to your online store.
It allows you to start your business with minimal resources using a preorder system.
ShopEngine brings credibility to your business with sales notifications.
You can create a sense of urgency by leveraging its flash sale countdown feature.
This WooCommerce builder will boost your business ROI with its product comparison, wishlist, quick view, quick checkout, etc functionalities.
ShopEngine has WPML integration, meaning you can translate your website into all the supported languages.
Last, but not least, it is a no-code solution that lets you enjoy all the builder features in a drag-and-drop interface. On top of these, you can enjoy many more features for your eCommerce website using ShopEngine, the most advanced WooCommerce builder. With the blessing of these advanced features, it is recognized as one of the highly adopted and popular eCommerce solutions among WordPress users.

Now or Never!
The countdown starts now. The chance to vote for your favorite solution will end soon. Your support is not just a pat on the back, it's a powerhouse of motivation and inspiration that drives us to work hard to onboard more excellent features in the future.
Besides, your precious vote for ShopEngine will leave a noteworthy contribution to the community by letting others discover a friendly WooCommerce builder. The clock is ticking and so is the last call for leaving a footstep. So, join the voting before it's too late to raise your voice for your favorite WooCommerce plugin.