13+ Best eCommerce Plugins for Your WordPress Site in 2022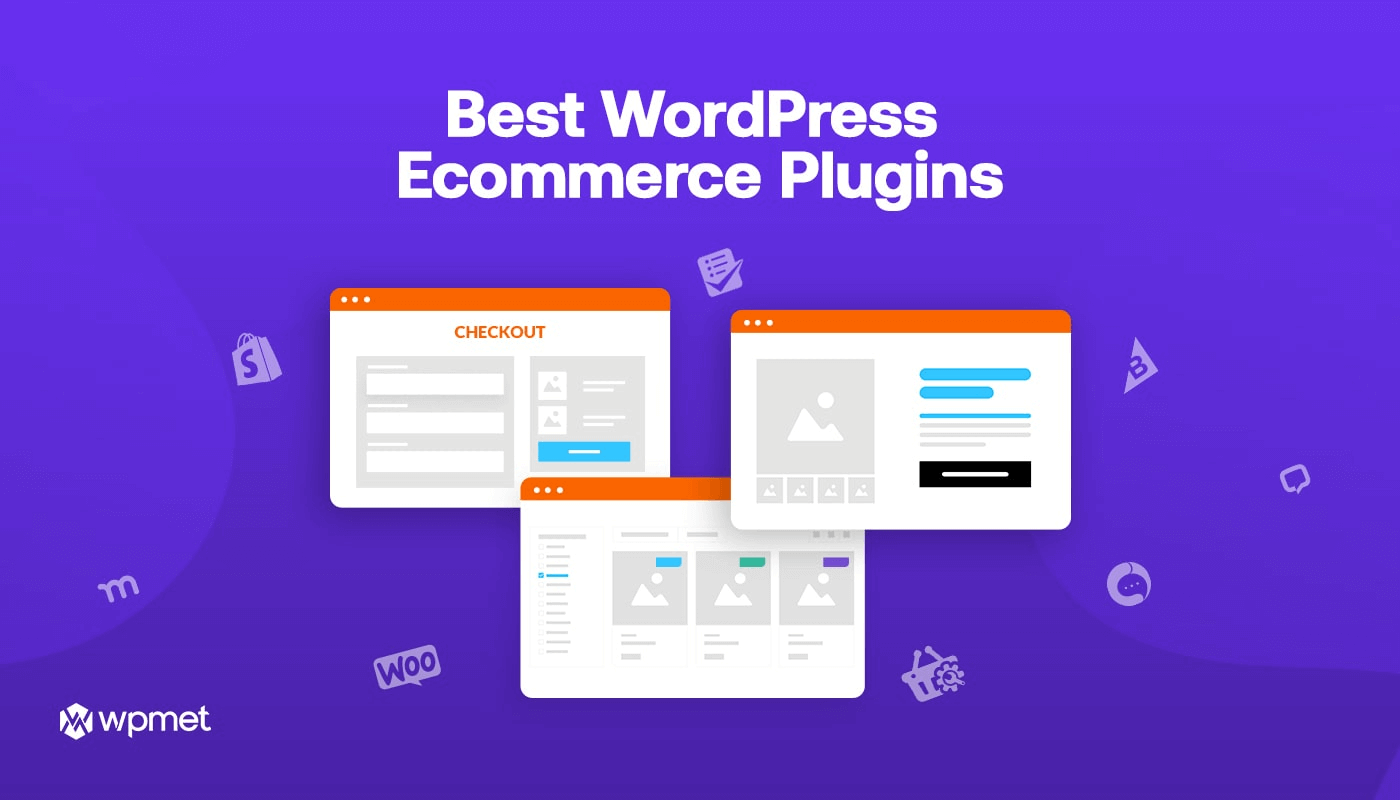 Are you the one who is looking for the best eCommerce plugins for WordPress? But, unable to find those. Certainly, this is not a new problem.
WordPress is very popular for building an eCommerce site. It provides completely free plugins and themes that can add functionality and a beautiful appearance to your site. But, choosing the right WordPress eCommerce plugin can be very hard because of the huge options in WordPress.
Statista.com has found out that, "US retail eCommerce revenue was 431.6bn USD in 2021 and in 2025 it is predicted to hit 563.4bn USD".
That's why it is essential to use the best eCommerce plugins for your WordPress website. So, in this WordPress blog, I will discuss the 13+ best WordPress eCommerce plugins with their pros and cons in detail. So, you can decide which one to pick and which one to leave.
What should be the essential features of the WordPress eCommerce plugin?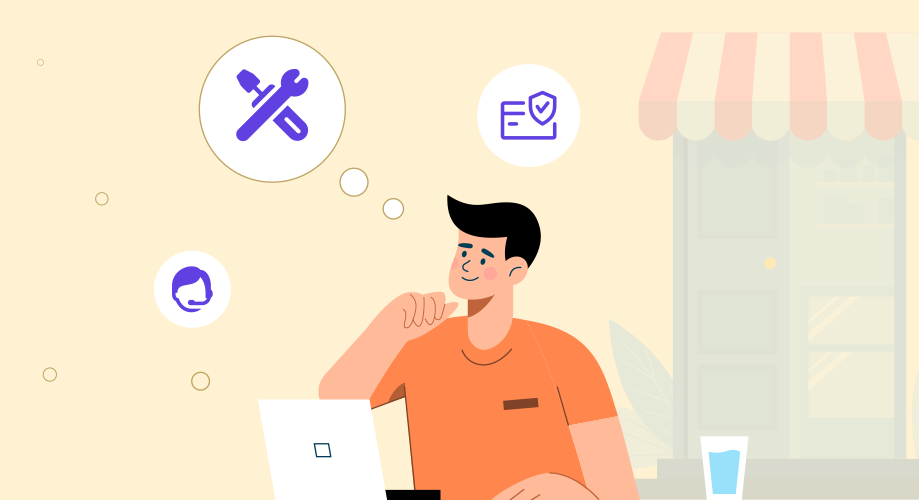 In WordPress, you will see lots of eCommerce plugins. But, all of them will not provide you the same facilities. Some will be more or less appropriate for your eCommerce site. Among them, you need to find out and pick the most appropriate one. But, How to choose the appropriate one.
Choosing a perfect eCommerce plugin is easy. All you need to focus on is a few things during picking your WordPress eCommerce plugin for your site. Whether you sell physical or digital stuff or create a small or large eCommerce store, it will be the same.
So, here are the features that you must look at in your eCommerce plugin:
It should let you have a 100% customization facility. Without customizing the pages, you can't stand with the other top eCommerce sites. As your visitor will see your site first before checking out the products.
A payment gateway is one of the most essential features. Your overall marketing efforts will be wasted if you can't earn the expected profit. Along with the default payment gateways, it should offer you other payment gateways.
Its support system should be strong enough to provide you any kind of help for your difficulties.
Sam Walton who is the founder of Sam's club and retailer Walmart said that, "The company's goal should not have only the best customer service but legendary service".
Most of the plugins fail to provide an expected support system that users want. Check the support system of your eCommerce plugin.
Your eCommerce plugin should let you integrate with third-party software. Because without third-party software, you will fail to do email marketing, CRM, and much other stuff.
13+ Best eCommerce plugins for WordPress
After knowing the must-have features, still choosing a perfect plugin will be difficult for you. Because you will have a broad list of eCommerce plugins. That's why we have made a short eCommerce plugins list with their pros and cons. So that you can easily pick your desired eCommerce plugin.
Let's find out details about the 13+ top WordPress eCommerce plugins: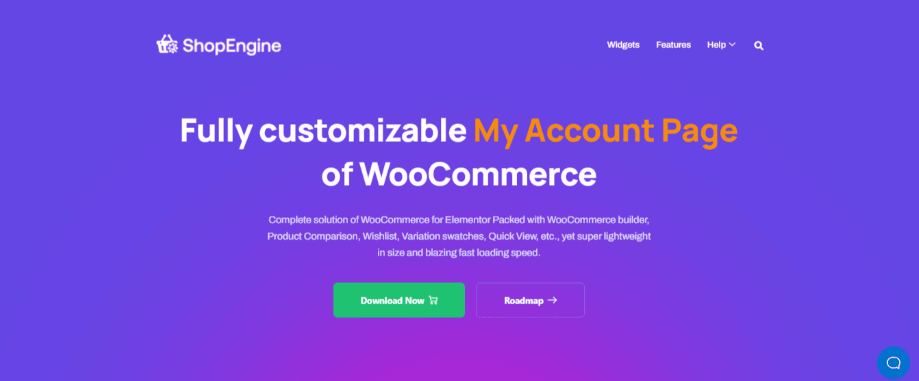 ShopEngine is a WooCommerce website builder by that you can create your full customized product page, cart page, archive page, checkout page, and thank you page. You will get a full customization option with ShopEngine. The ultimate eCommerce solution that will offer you all the features you are looking for in your eCommerce plugin. That's why it is considered the best eCommerce plugin for WordPress.
Pros:
With more than 50+ available widgets, you can customize your site the way you like. This plugin will offer you a user-friendly interface.
Besides, it will offer you 16+ templates, and 8+ modules.
A lightweight plugin that will not slow down your site.
The support system is excellent. You will get instant support from them because of their wonderful support team.
This free plugin is continuously upgrading to fulfill the requirement of the users. The development team of ShopEngine is adding new modules, widgets, and templates every month.
Your users can add products to the wishlist so that they can buy them later.
You can also integrate your website with third-party software. It offers seamless integration with this software. As a result, email marketing, customer management, and customer support will get easier.
ShopEngine provides different payment gateways to provide you all payment options that you will need to deal with your customers.
Post creation can be possible in an instant for your eCommerce platform. You don't need to spend your valuable time on it. Just fill the template and your post will be ready to publish.
Cons:
Sometimes you will face a few issues with ShopEngine. But because of their support team, you can get an instant solution.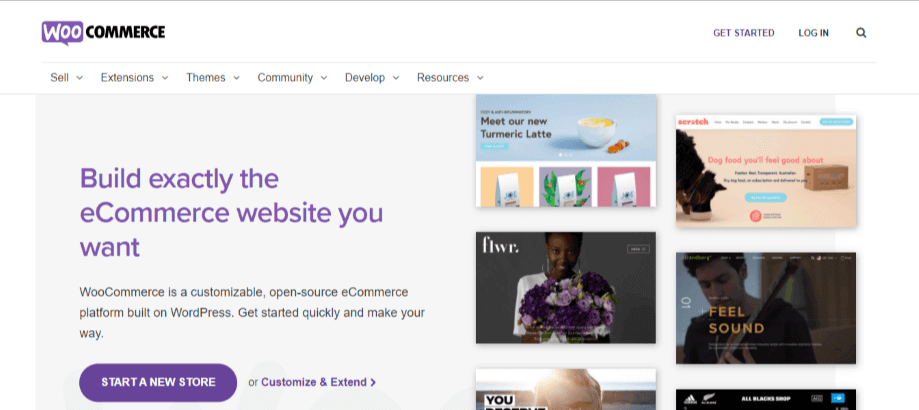 It is the most used and hyped eCommerce plugin for WordPress. You can build your desired eCommerce shop with it. Building an eCommerce website is now not a headache anymore. Its active installation is more than 5 million. At the time of writing this blog, the download history per week is 10+ lac. Each week it got more than the previous week.
Pros:
More than 100 payment gateways are available in WooCommerce. You can expand your business as much as you want.
With plenty of available WooCommerce themes and plugins, you can build any kind of site.
You can even simplify your sales tax by adding WooCommerce tax.
All popular third-party integrations are open for you.
With WooCommerce mobile app, you can handle your eCommerce store from anywhere in the world.
You can find lots of solutions from their documentation section. Their documentation support is great.
This WooCommerce plugin has more than 100 free and premium extensions that will help you to add any functionality.
Developers can easily customize the eCommerce sites with rest API, CLI, hooks, and filters.
Cons:
Because of lots of available add-ons, Sometimes it is very difficult to choose the right add-on for a WordPress website.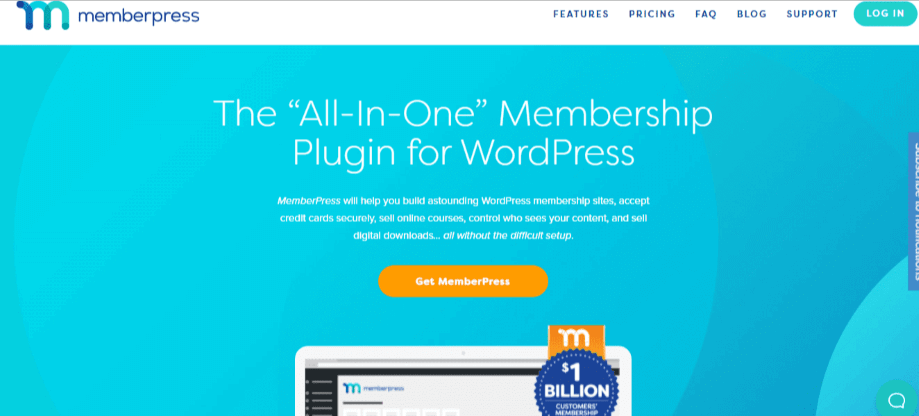 It's a paid all-in-one eCommerce plugin for WordPress that will let you create a membership site. They don't have any free version. You need to use their premium version.
Pros:
Making an eCommerce platform with MemberPress is beginner-friendly. You don't need to show your coding skills or other expertise.
You will get powerful access to your WordPress site, and downloaded files.
Besides, you can also offer as many coupons as you want to your site. Also, add launch and expiry date. That means full control over your coupons.
Make your premium community forum with MemberPress.
Creating and selling courses is not a dream now. You can easily and efficiently do it with MemberPress.
MemberPress supports all themes. So you don't need to think about the compatibility of MemberPress.
Affiliate programming will be very much easy with this eCommerce plugin. As a result, boosting revenue will be easier than before.
You will have full access to add and use custom code.
Cons:
In MemberPress, you will not get all payment gateways. Some top payment gateways are missing in the Memberpress.
You will not find any monthly package or lifetime package in MemberPress. Only one option is available for you and that is their yearly package.
They don't offer any free plan for your try-out. The free version is not available for this WordPress plugin.

It is a seamless WordPress eCommerce plugin that is available in the free plan and also premium plan. Because of its seamless integration with WordPress, you can easily customize your site. Managing your content or digital products is easy and less time-consuming.
Pros:
It offers high scalability so that you can maintain your eCommerce business without facing any issues.
65 payment gateways are available in BigCommerce. With these gateways, you can extend your business to more than 100 countries for building a seamless payment system.
For providing an excellent payment experience, BigCommerce will handle the PCI compliance for you. You don't need to take this liability.
BigCommerce is a highly compatible WordPress eCommerce plugin and theme.
BigCommerce is suitable for both classic editor and Gutenberg blocks.
You will get a flexible shopping cart that helps you to add promotions and discounts with a responsive layout.
BigCommerce will let you control your multiple sites from a single control panel.
It will also offer you support for your accelerated mobile pages.
24/7 live phone, chat, email support will be fully open for any of your queries.
Cons:
Though BigCommerce supports all the WordPress themes, you need to change the styling of the theme to fit with your WordPress site.
You can't integrate your WordPress site with popular third-party software with BigCommerce.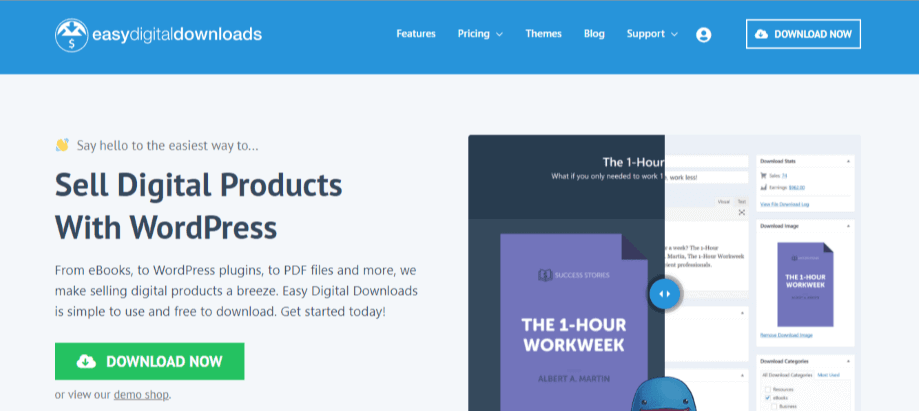 Are you looking for an eCommerce solution to sell your digital products? Then, Easy Digital Downloads is the perfect one for you. You can sell your software, videos, songs, digital magazines, or any digital products with Easy Digital Downloads. Beginners of WordPress can use all the functions without facing hardship. Selling digital goods is now super easy.
Pros:
Your site can be highly customizable and also you can have a transparent checkout system for your clients.
Easy Digital downloads ensures a safe and secure payment gateway with Stripe, PayPal, and many more payment systems.
Customer management and managing customer reports are not the main concerns anymore. As they will ease this work for you.
The compatibility of Easy Digital Downloads with the theme is just mind-blowing. Can fit and function perfectly with any theme.
You can give your users discount codes.
Getting seamless customer support is not a daydream anymore with Easy digital downloads.
With more than 100 extensions, you can increase your site's extensibility the way you like.
Cons:
Easy Digital Downloads is only used to sell digital products, You can't sell physical products with this eCommerce tool.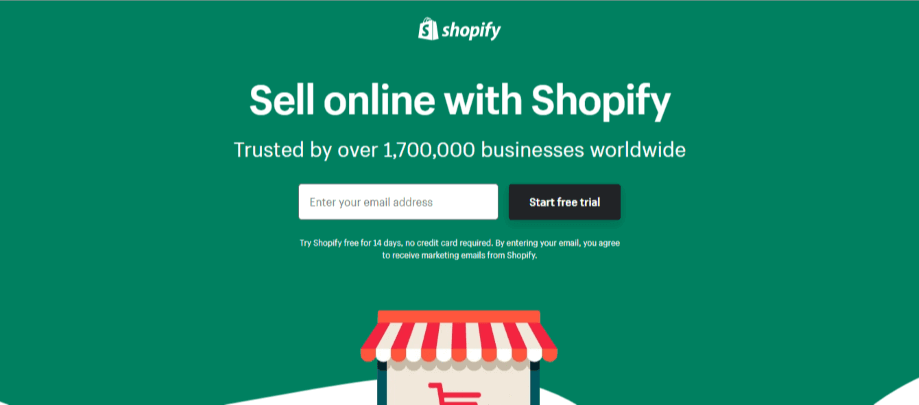 More than 17 lac users use Shopify to build and manage their eCommerce platforms. You can sell both digital and physical products on the website that is created with Shopify. Shopify will let you add transparency to your business.
Let's check out the pros and cons of using Shopify.
Pros:
You can build the most device-responsive eCommerce store to sell your digital and physical products.
All popular payment gateways are available to extend your business all over the World.
Shopify will let you integrate your WordPress site with different social media.
It offers 24/7 customer support to boost user experience and satisfaction.
You can even hire a Shopify expert who can help you create a site.
It is an easy-to-use and handle eCommerce plugin for WordPress.
Cons:
Themes that Shopify offers are harder to customize. Because only developers can customize these themes. You have to hire a developer for customizing a theme if it's needed.
Shopify is a bit expensive eCommerce plugin. You may run your website with the less expensive plan of Shopify. If you want to get the full function of Shopify, then you will need to pay extra charges for gateways, third-party software. For small site owners, it will be unbearable.
You will not get an email hosting facility. That means you can't open an email address with your store name.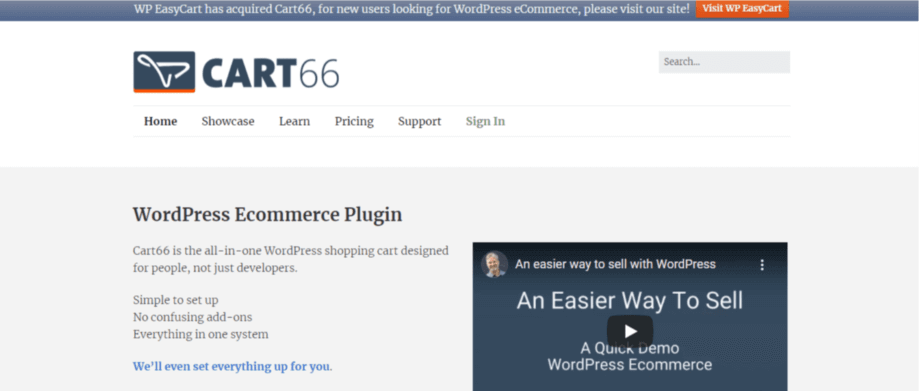 Cart66 Cloud is an eCommerce plugin for WordPress that will solve many of your problems. For example storing and selling physical and digital goods, secure payment, and much more. It will offer you everything that you will need to run your eCommerce website perfectly.
Let's see the pros and cons of using this eCommerce plugin.
Pros:
You will get more than 100 payment gateways.
Don't need to worry about your product page as Cart66 Cloud will do this for you.
You can add unlimited product variation on your eCommerce site.
Cart66 Cloud will offer you an excellent email marketing system. You can integrate your WordPress site with email marketing software. As a result, you can do email marketing more smoothly.
Whether you want to sell physical or digital goods, you can do it with this plugin.
Cart66 Cloud offers a user-friendly customization facility.
Their support team works hard to provide you the best user experience.
Cons:
Pricing can be a bit high for small business owners.
They don't update their software frequently. For the last 2 years, they haven't released any updates.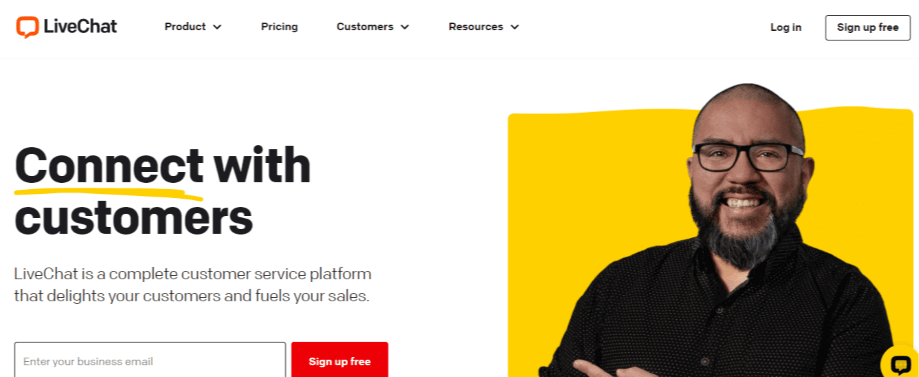 Want to make your customer service more strong with the live chat option? Then, the LiveChat plugin in WordPress is a great tool to use. You can add a live chat facility to your customers to increase user satisfaction.
Pros:
You can create multiple chat sessions at a time with your customers.
In LiveChat, you can send files to your customers with a chat widget.
Also, it will let you offer 24/7 live chat support to your customers.
It will provide you a ticketing system by which you can identify a problem that will need more than one hour.
The LiveChat plugin is suitable for any WordPress page builder. Whether you have to build your page with Elementor or Beaver Builder, it will work perfectly.
It shows 100% compatibility for any WordPress theme and template.
You will be able to connect all your sites with a single live chat account.
With the LiveChat widget, you can track your customer's location and what page he/she has visited.
The mobile app of LiveChat will let you connect with your customers from anywhere.
You can also transfer the chat to the other member if it is needed.
Cons:
LiveChat is pretty expensive.
Retainful is an all-in-one email marketing automation plugin that can automate your eCommerce store's email marketing activities even without your presence. Send automated Cart recovery, Order Follow up emails, Thank you email, Win back emails & Welcome emails to engage with your customers at every part of their journey.
Pros:
Send abandoned cart emails to recover lost carts and convert to sales.
Offer Next order coupons via Thank you or Order Follow up emails to drive repeat sales.
Send Welcome emails and offer first purchase discounts to foster customer loyalty.
Re-engage with lost customers and bring them back to your store.
Customer journey builder to create automation workflows within minutes.
Pre-built email templates to help you launch your campaigns easily.
Drag & Drop email editor to customize your emails.
Shortcodes for personalization.
Three types of discounts – Flat amount, percentage & Free shipping.

Managing your inventories is getting hard for you? WP Inventory Manager is a great tool for it. Let's find out the pros and cons it provides.
Pros:
You can separate your inventories into categories with WP Inventory Manager.
WP Inventory Manager will let you customize your labels.
You can also choose your field and label.
Make your database faster by using separate database tables.
Developers can easily customize their needs with hooks, filters, and utility functions.
Cons:
Their support system is weak. So, there are chances that you won't get solutions to your problems in an instant. You may need to wait for a response.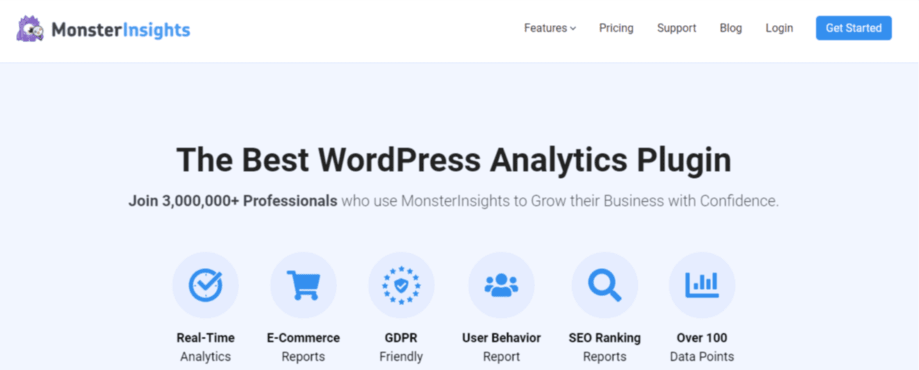 Managing website stats is now not a big issue. This was possible only because of the MonsterInsights WordPress plugin. This WordPress plugin has already reached 3+ million active installations.
Let's see the pros and cons of MonsterInsights:
Pros:
MonsterInsights will connect your WordPress website with google analytics so that you can easily make decisions based on your data.
An up-to-date WordPress eCommerce plugin.
You will also get filtered reports that really increase your sales along with profit.
Through this plugin, you will get to see your audience, publishers, behavior, content, eCommerce, forms, search console, custom dimensions, and site speed report.
MonsterInsights will help you to know additional eCommerce data. For example, total add to cart, total removed from cart, time to purchase, session to purchase.
It will let you easily integrate with the Easy Digital Downloads plugin.
Through Easy Digital Downloads google analytics integration, you can set up enhanced eCommerce tracking for your store with one click.
It offers an ad tracking add-on by which you can see the performance of your Google AdSense ads inside your WordPress dashboard.
With google analytics custom dimensions, you can find data that are more valuable for your eCommerce business.
Cons:
If you use their free plan, you will face many problems. That leads you to download their paid version. Many reviewers reviewed that their main goal is selling their product
It downloads new versions without the permission of the site owner.
You will get many spam notifications at the time of using their free version.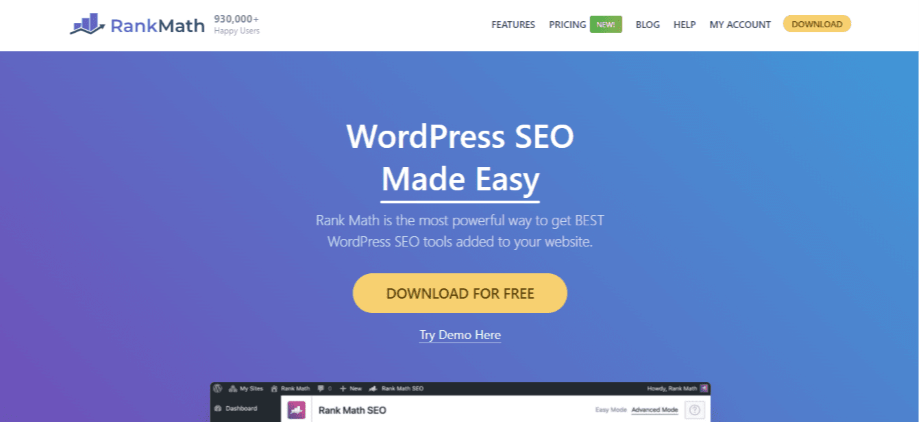 It is the best SEO plugin for WordPress that will help you to increase your site's traffic. Your website's traffic matters a lot for your business. With Rank Math SEO, you can optimize your site and get good results due to search engine optimization. Because of the optimization, your customers can find your product in the search engine result pages and you can reach your target audience.
Pros:
You can own the full power of your site with a smart automation feature. Moreover, you can get it with one click.
It will let you optimize your post for unlimited keywords.
This will integrate your WordPress site with google analytics.
Tracking keywords is easier with the Rank Math SEO plugin.
It is a very lightweight plugin that will not slow down your site.
The 404 error monitor of this plugin will help you to find and solve 404 errors.
It will provide you with overall SEO suggestions. By following this suggestion you can optimize your site.
Rank Math SEO will help you to work with multiple sites.
It will also suggest keywords from google that will help you to rank on search engines.
You can index your content in less time with bing.
It will let you import all the data with Yoast SEO, AIO SEO, SEOPress, Redirection, and All In One Schema Rich Snippets with a single click.
Cons:
The review reminder of Rank Math is very annoying. At the time of working, seeing this reminder can piss you off.
Their support team is not satisfying.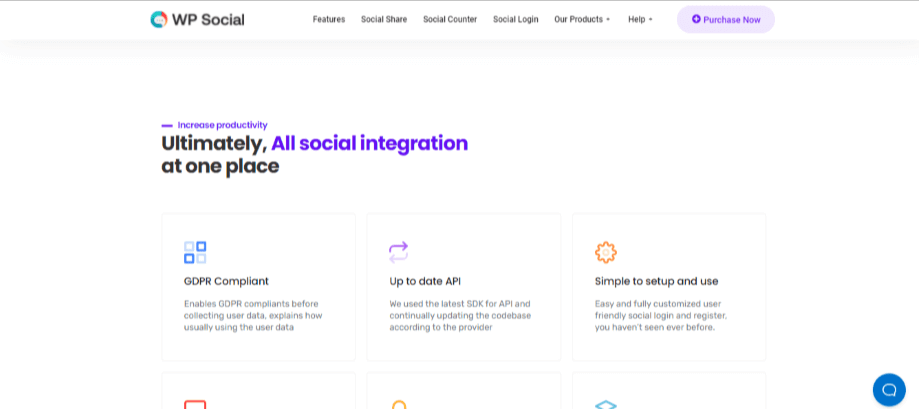 It is a social login plugin that will help you to make your eCommerce platform social proof. If your website doesn't have social login, share, and counter options then, you will be doomed for sure. When people share your content on social media, they will bring more visitors through their share. This is another essential eCommerce plugin for WordPress websites.
Pros:
It will offer you all social integrations for your new as well as existing WordPress site.
WP Social is a user-friendly plugin.
You will get an advanced parallax option and many other options for customization.
WP Social will let you add follower's numbers on your social channel icon.
You can integrate with 9 social login providers.
It offers attractive readymade designs for the login button. As a result, you can draw the attention of your customers.
Your visitors can share your post or content on 15 social platforms.
You can show or hide a share count that is totally up to you.
It also offers 8+ social counter providers for your WordPress website.
It will let your visitors register and login with a single click on WooCommerce, Facebook, Twitter, Buddy-press, LinkedIn, and five other platforms.
Cons:
Sometimes you may get a late response. But, most of the time you will get an instant response.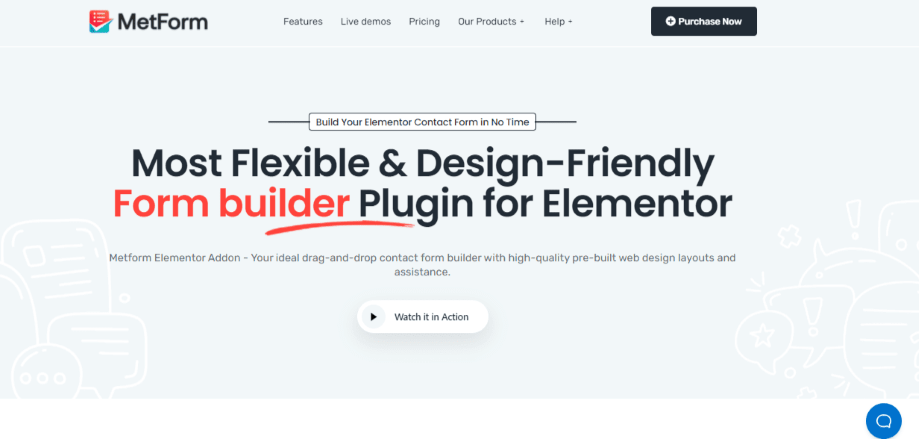 If you are looking for a contact form plugin for your eCommerce platform. Then, you can try MetForm. Besides, you can also use and customize multiple contact forms with this. Creating any kind of contact form including custom subscription forms is now super easy with MetForm.
Pros:
Customization of the form is super easy because of the drag and drop tool. You can customize even more by using shortcode.
You can manage multiple contact forms with MetForm.
Because of its responsiveness, your form will look great on any device.
You can integrate your site with MailChimp. As a result, managing your contacts for future email marketing will be easier.
After user registration, you can send a confirmation email for registration. Also, you will get an admin notification email for the form submission.
You can get the user browser data, which will be very beneficial for your saas eCommerce platform.
Also can limit submission entries to the MetForm.
It will redirect your visitors to the desired URL after form submission.
Slack and Google ReCaptcha integration is also open for you.
You can also submit your form via AJAX so that you don't need to refresh your page. As a result, it will be less time-consuming.
MetForm offers a multiple-column layout. So, you can add a column with one click.
Cons:
Sometimes fails to give the expected support that users want from them. That's why customers get disappointed with their service.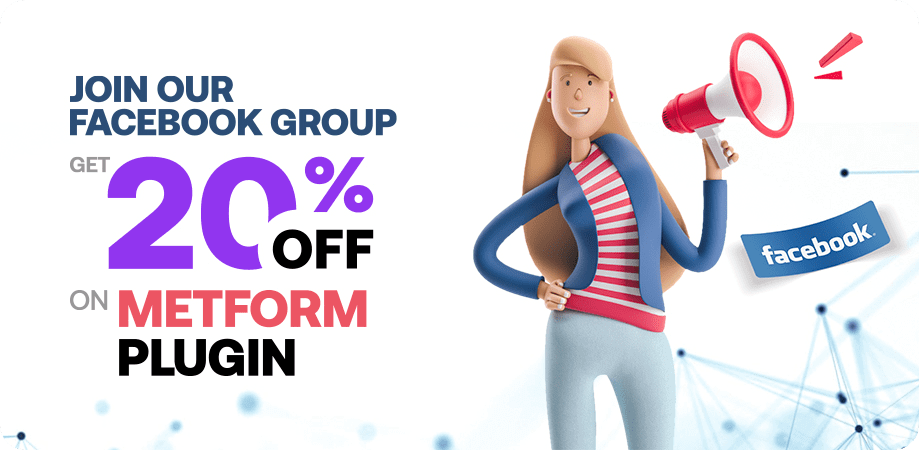 Some important FAQ
Which plugin should you consider as the best free eCommerce plugin for your WordPress site?
In WordPress, you will get plenty of eCommerce plugins. That's why you will get puzzled to find out which one is the best free eCommerce plugin. There are different types of plugins that you will need for your eCommerce platform. For example a website builder plugin, contact form plugin, SEO plugin, Social login plugin, inventory management plugin, and many more.
Here are the best must-have free eCommerce plugins for your WordPress website:
Is it possible to add eCommerce in WordPress?
Of course, WordPress is the best content management system where you can build your eCommerce platform. It is well known for it. Many popular eCommerce platforms have chosen WordPress as their content management system and also get success from their business.
In WordPress, you will get different WordPress eCommerce plugins and themes. That's why building a site gets easier. No need to hire a developer and do coding. All you need to install a WordPress site and install and activate the plugins and theme that you will need for your powerful WordPress eCommerce website.
Can you use eCommerce on WordPress for free?
Yes, you can build an eCommerce platform on WordPress for free.WordPress provides free plugins and themes for building an eCommerce store.
Though functions are limited in the free plugins. But, enough for building an eCommerce website. These eCommerce WordPress plugins and themes will let you create a popular eCommerce platform that can convert your revenue into double.
Is a business license necessary to sell goods on WordPress?
Yes, it is. You will need a business license to sell your goods on WordPress. It is needed to track the taxes that will be set on your profit.
On every platform, you will need a license to sell your goods. It is no different for WordPress as well. For selling both physical and digital products, it is recommended to use a business license. In some countries, this can be illegal.
So, owning a business license can save you from unwanted hassle.
Summary:
If you want one eCommerce plugin for your WordPress site that can customize your full website then you can try ShopEngine. Because with this plugin, you can change the layout of your page with the drag and drop option. With available widgets, templates, and modules you can customize your site without knowing a single line of coding. Other eCommerce plugins will fail to provide the facilities that ShopEngine provides.
Besides, other plugins like Shopify, and Easy Digital Downloads can be good if you want less customization and support for your site. For selling physical and digital products, you will need other plugins. Like MetForm, WP Social, LiveChat, and many more. So that, you can operate your online business smoothly and build a fully functional online store.
So, these are the plugins that you will need to build a beautiful online store. Hope now which plugin to choose and leave for your online store. If you have other valuable eCommerce plugins in your mind then, share your insights with us in the comment section. We will add it to our list if it is helpful. Also, don't forget to join our social platform for more helpful contents.