Ecommerce Growth Hacking: All about Strategies, Facts, and Myths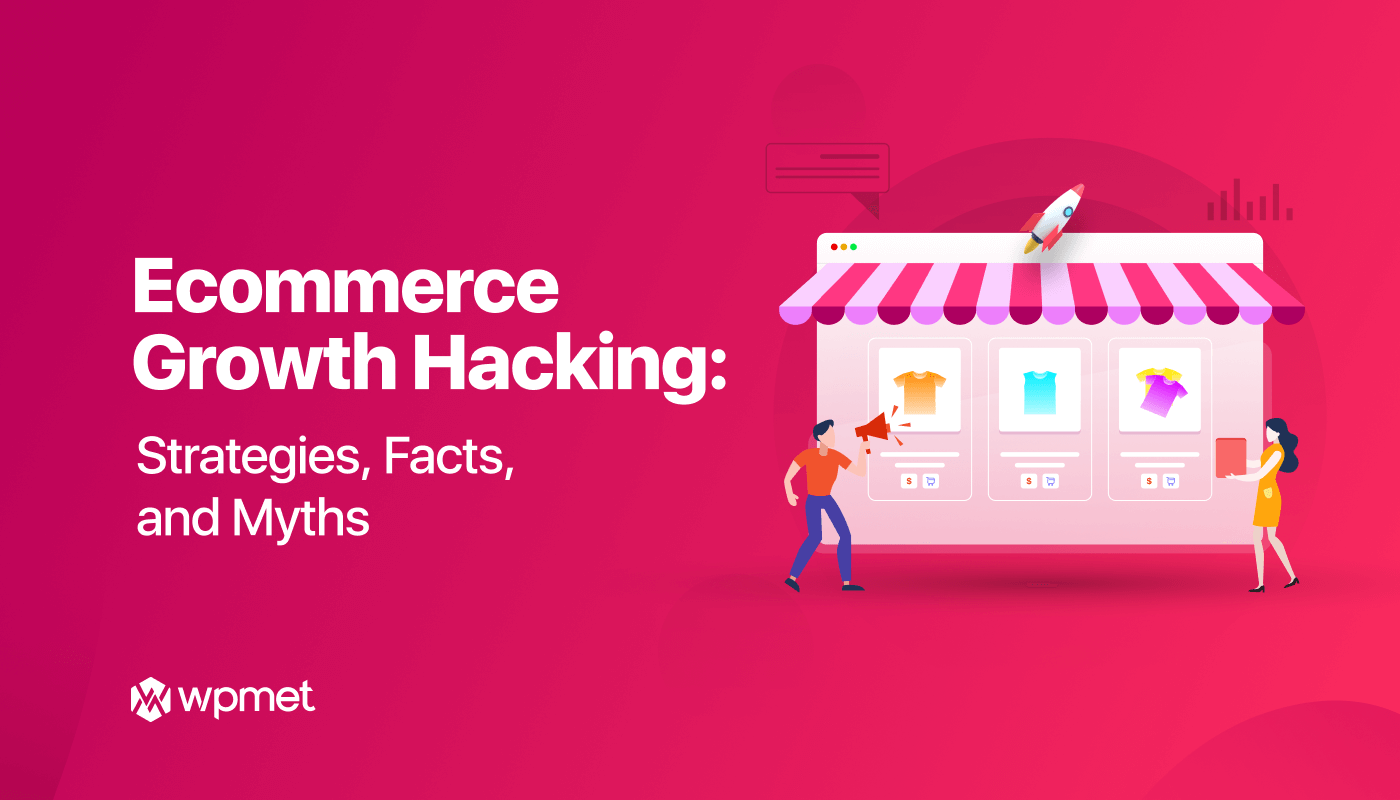 Every business, no matter whether it's an online or offline, aims for growing its business. With that in mind, business masterminds apply various innovative and trendy strategies. In the recent past, the tactic that has been working perfectly for many ecommerce businesses is growth hacking.
Spotting the trend, even the new ecommerce businesses are also showing curiosity for applying growth hacking strategies. No doubt, they are likely to get a positive impact employing this growth-oriented technique. But for that, it's salient to notch up authentic knowledge on the ecommerce growth hacking strategy. The strategies, facts, myths, dos and don'ts, etc.
With a view to acknowledging you about the ecommerce growth-hacking strategies, facts, and myths, I have come up with this write-up. I will keep the blog informative, engaging, and enlightening. But before I dive deep into the core segments, it's key to fathom what growth hacking is.
Growth Hacking Explained:
The use of a data-driven marketing strategy, growth hacking focuses predominantly on rapid experimentation and low-budget formulae, with a view to growing a business. Whether a business is a starter or an established one, applying growth hacking strategies can up the growth of a business at a rapid pace.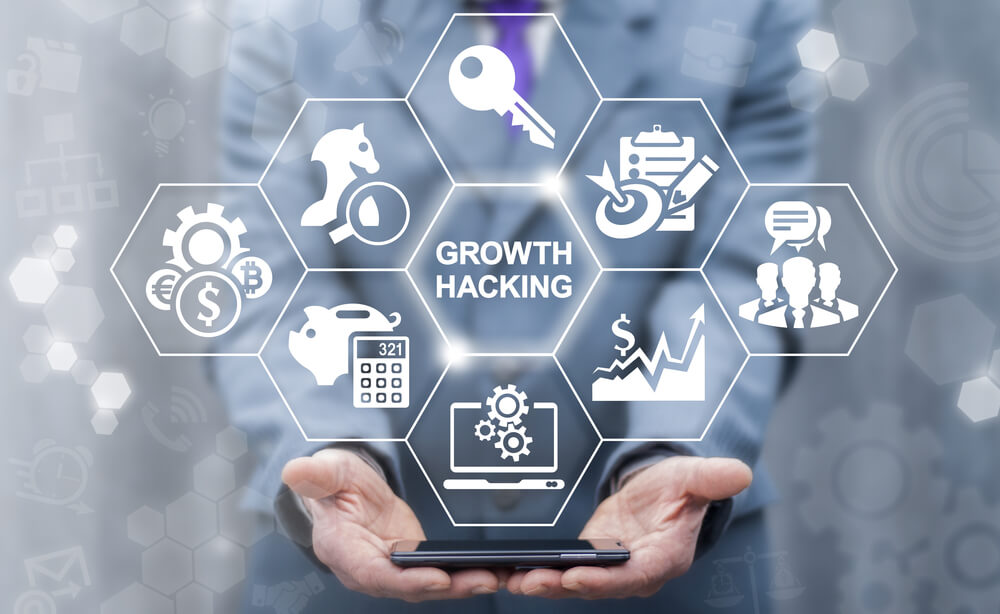 You must be itching at the moment to learn about the ecommerce growth hacking strategies. Hang on! I will introduce you to the actionable ecommerce growth hacking strategies right away. These strategies will hopefully help you to expand your ecommerce business.
Having said that, plenty of misinformation is being circulated online nowadays by certain quarters with regard to growth hacking. This not only misleads people but also heavily affects their businesses. Be wary of it!
Why Growth Hacking for Ecommerce Businesses:
Let me provide you with an interesting fact. Growth hacking originated out of necessity for startups and SaaS companies when traditional digital marketing wasn't helping them to grow fast. Only brand building and customer awareness were falling short of making rapid growth of these businesses. So, growth hacking came into rescue.
But why ecommerce growth hacking? Why growth hacking is a requirement for ecommerce businesses? You must be wondering about it, right? Well, ecommerce is a booming industry with stupendous competition globally. Leave aside the giant ecommerce companies, even many of the offline businesses are also opening their online windows.
When it comes to the small and medium-sized ecommerce brands, they are hard-pressed in-between big marketplaces and online retail businesses. But they need a way to get exemption from this shaky situation. They try to apply any trick in the book to level up themselves.
But to fast-track the business growth, ecommerce companies need data-driven marketing tactics. By gathering useful data, they can figure out the weak spots and growth opportunities, leading them to expand their businesses in a short space of time.
The key aspect of ecommerce growth hacking is it acts as a supplement for overall growth strategy. Along with other digital marketing methods, growth hackers apply data-centered approach to achieve the desired goal. With a combo of creative ideas and relevant data, growth hacking seeks to streamline the overall process of business growth.
Ecommerce Growth Hacking Strategies at Length:
So, up for ecommerce growth-hacking for your online business? For that, you need impactful and actionable strategies. Where to learn them? Well, I have come up with 10 ecommerce growth hacking tactics that wouldn't just blow your mind but also turn out to be productive regardless of whether you are using WooCommerce or any other platform.
Let's get in….
Showcase your Customers' Thoughts:
You are running massive marketing campaigns displaying killer ads. But these campaigns will come of no value unless you let your audience know about your clients' take on you. It's an innate nature of human beings to imitate others' beliefs and actions. Even in shopping, the same formula applies. So, you have to highlight what your clients think.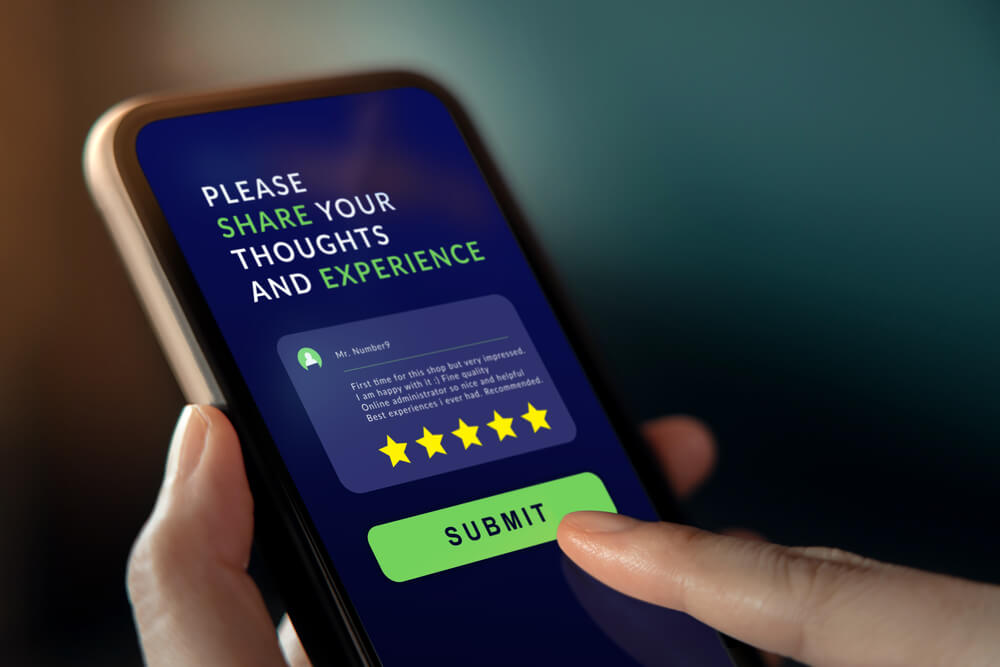 Now, you must be wondering how to display clients' views, right? Well, you can do it in a number of ways. One of the best ways is to put up your buyers' reviews about your company and products. Not just in the homepage but also in the other pages of your ecommerce website. You can also add and highlight testimonials all over your online store.
Another useful addition will be your customer ratings that you can show in your about us and product pages. These will act as a social proof for gripping more clients.
Leverage Trust Signals on Product Pages:
One of the essentials of making buyers regular customers is to build rapport. And rapport-building roots in building trust. When people visit your online store, it's very crucial that you gain their trust. This is because trusted clients will be your asset for lifetime. Adding trust signals on product pages will help you in that cause.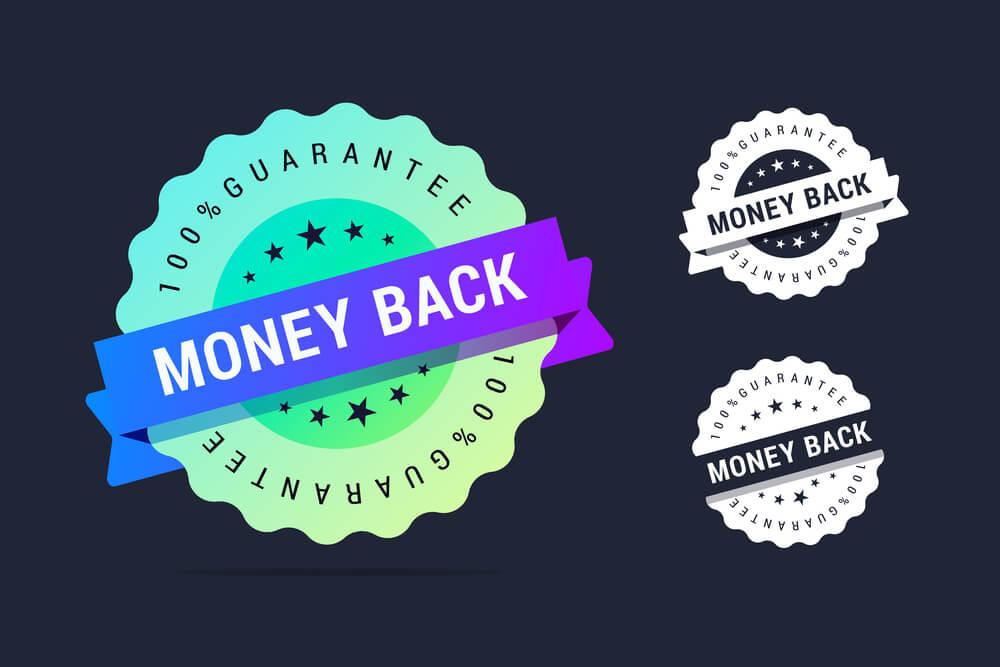 Different types of trust signals you can put up on your product pages like money-back guarantee, free shipping service, free coupons, order cancellation within a time-frame, and so on. When you use trust signals, not only your clients feel secure of placing an order but also continue to stay in touch with you for future purchases.
Don't Overlook Real-time Communication:
The key to optimizing your conversion rate is real-time communication. Yeah, it's real time communication! And you can execute that through live chat and direct calls. Through both these mediums, you have the opportunity to make real-time offers, getting instant response or feedback from your customers.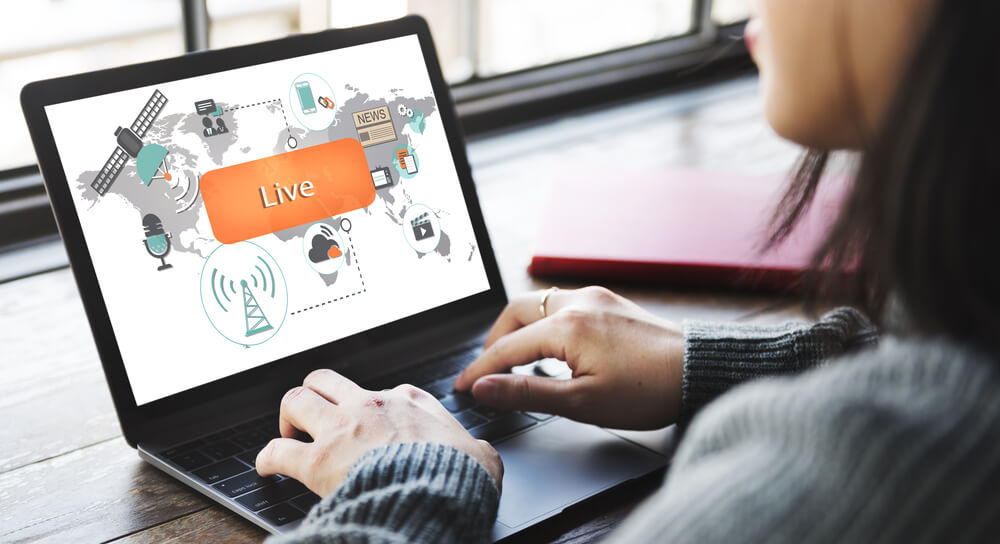 Similarly, you can also resolve many of the product-related or support issues faced by your existing clients through these channels. Many companies are reliant on emailing which may be handy but not always effective. This is because mails don't deliver message instantly to your clients. Rather, clients view the message only when they log into their email account.
Highlight USPs of your Products:
The products that you have in your store, many other stores have the similar products. How will you sell your products then? It's the USP! Yeah, every product has one or more USPs. Now, it's your job to discover and highlight the USPs of your products.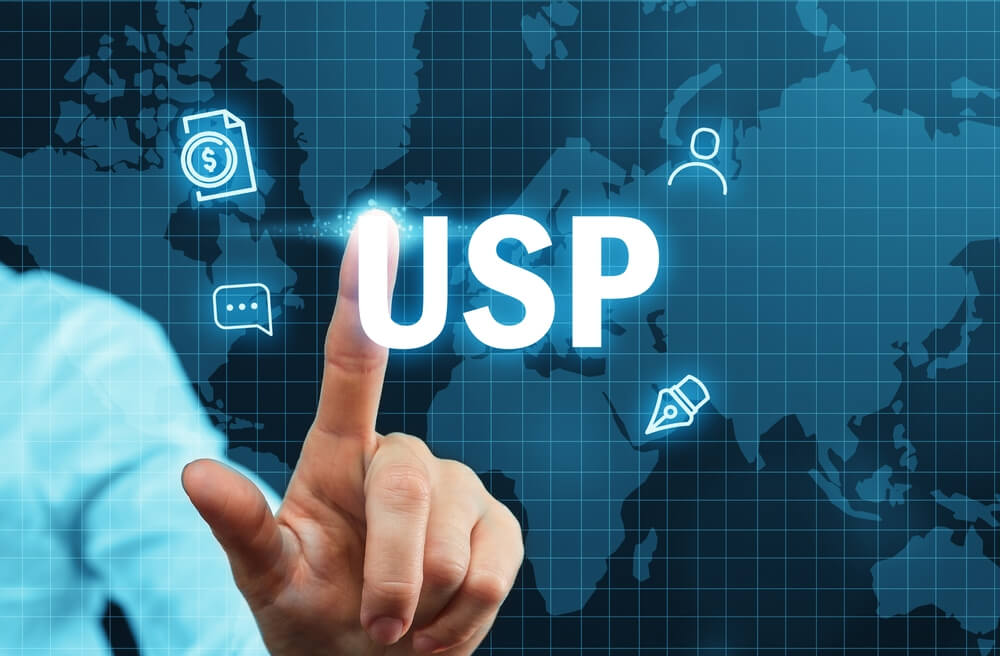 That's not the end! You have to display and highlight these USPs on the header section of your website. This will not only grab the attention of your site visitors but also entice them to go for the purchase. Some of the unique selling points may include free delivery, quick delivery time, long product guarantee, and whatnot!
Avail Exit-intent Popups:
You might have taken scores of actions to appeal to your visitors, But are you doing anything to retain your visitors when they are about to leave the site? Yeah, it's very crucial not to let your visitors leave without taking any action. What can come in handy for this cause is exit-intent popups!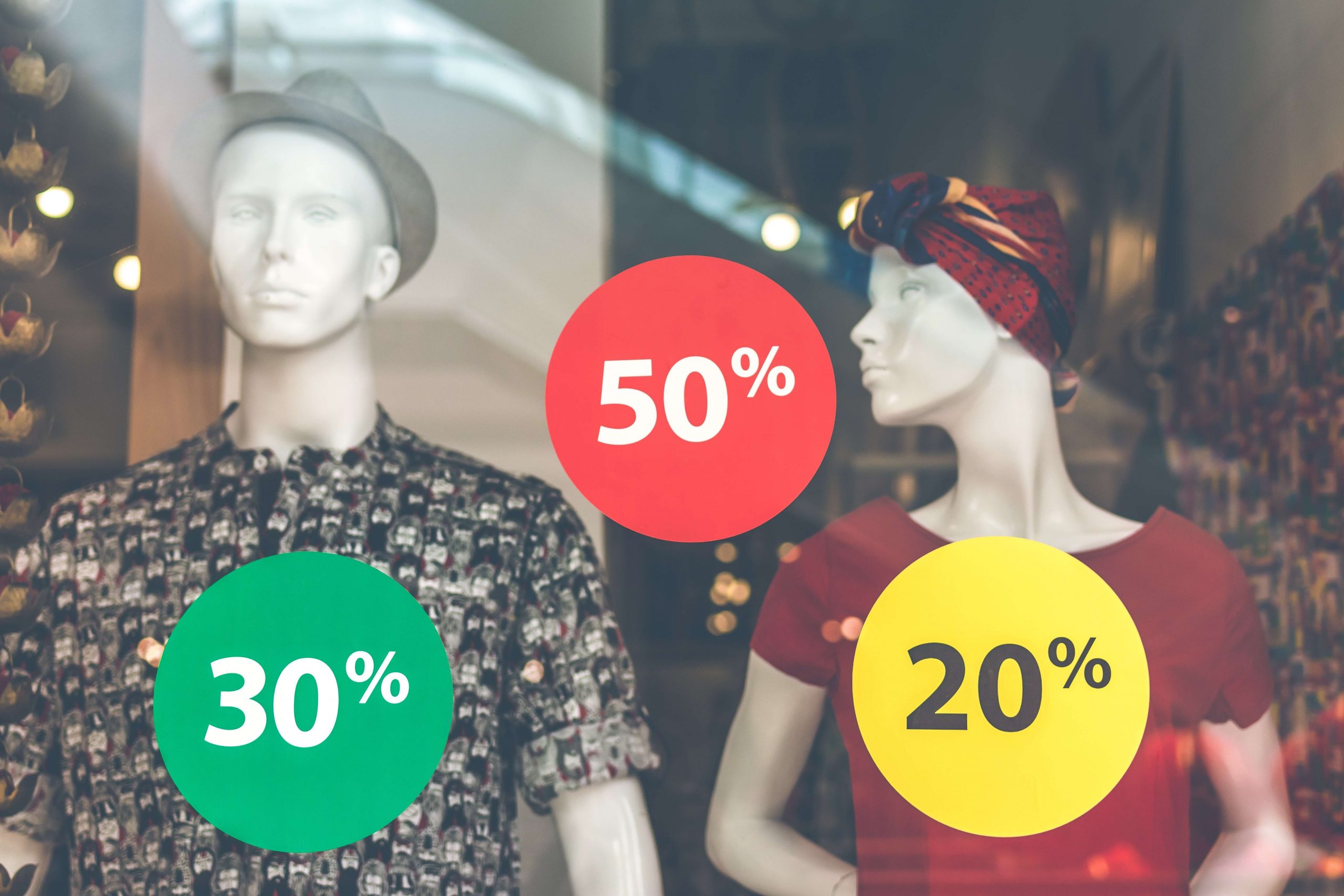 Oftentimes, visitors land on your product pages, view your products, and decide to leave your site without finding any lucrative offer. Even if you have offer ongoing, it may not come in front of their sight. This is where exit-intent popups will come into play by letting you offer discounts for different products.
This will nudge the visitors to go for purchase. Besides offering discounts, you can also capture your visitors' email addresses through newsletter signups or offering freebies for future nurturing. In order to set up an exit-intent popup, you can deploy tools like SumoMe, Bounce Exchange, Gleam, etc.
This is one of the growth-hacking hacks I have been itching to share with you guys. Not every online seller is applying or even aware of this effective hack. In your order confirmation page, you can add a pre-written message asking buyers to share it. Once a buyer makes a purchase, they can share their purchase of a particular product on social media.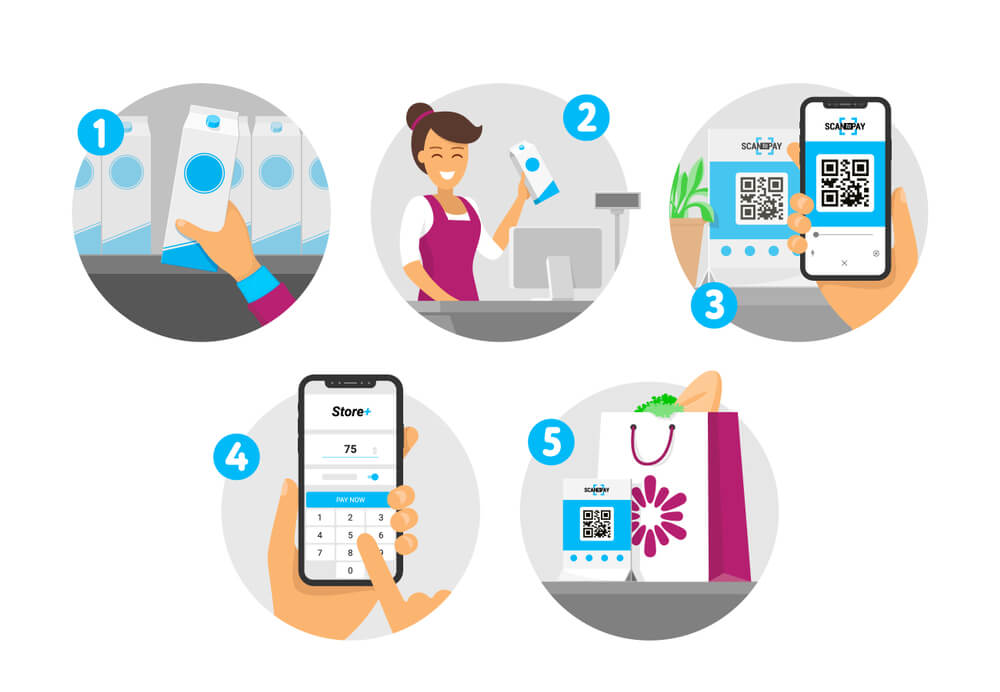 Wondering what's the point of it? Well, there maybe many people among your friends and followers looking for the same product. When you share your purchase info, they will feel confident to buy this product from your store. The message may read something like this- I bought (Product Name) from (Store Name). Can't wait to use it! Get yours one.
In order to build the pre-written message, you can use tools like "Click to Tweet" that will generate the message with social media sharing links. However, you can also think of incentivizing buyers to share as many buyers may be reluctant to share their shopping experience.
Personalizing Homepage is a Cool Hack:
Your visitors have landed on your ecommerce site's homepage with a particular aim. And you are showing exactly what they were looking for. Imagine how will they react to it. These days buyers have become uber-smart and tech-savvy. Their expectations have gone sky-high.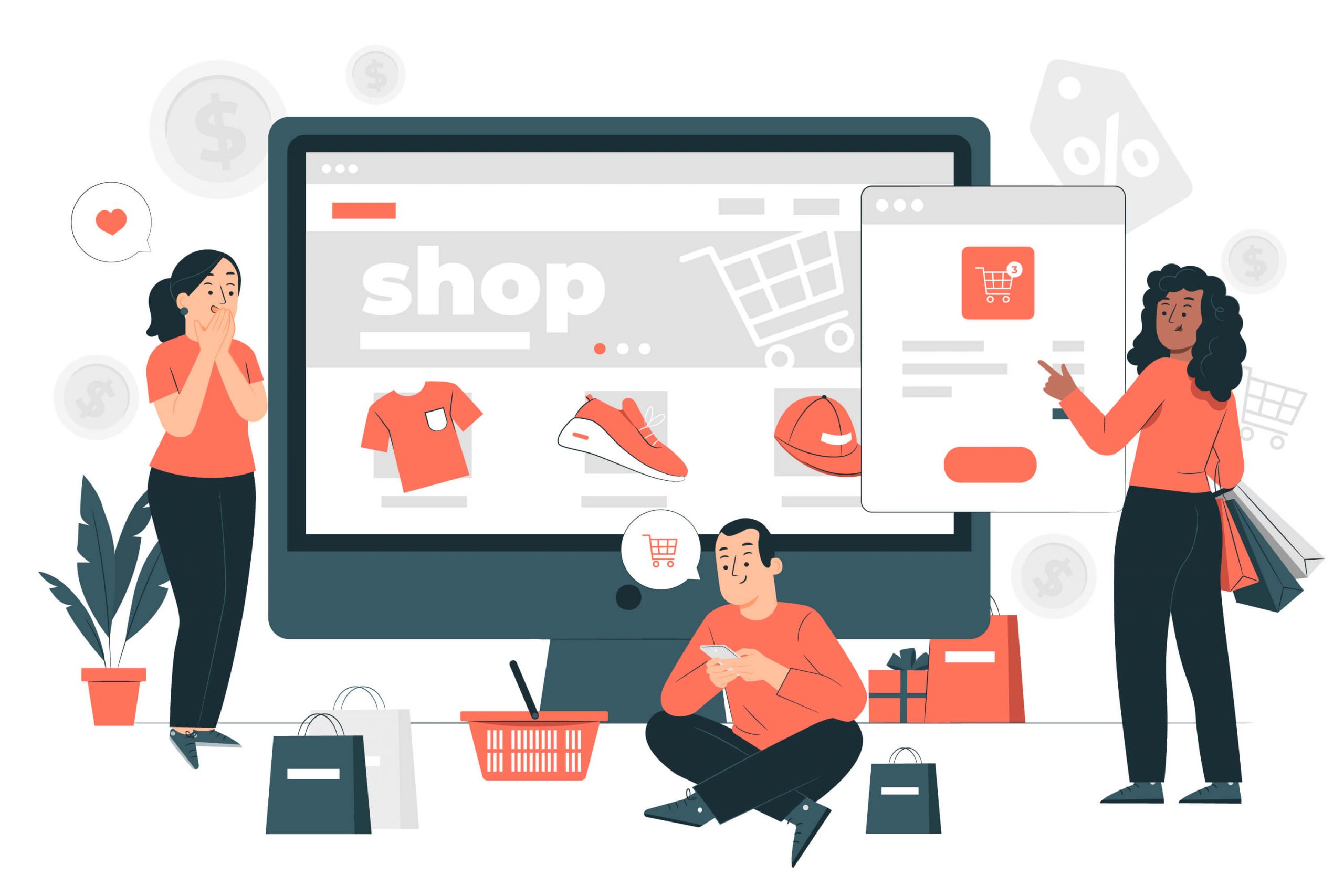 That's why you have to come up with personalization or individualization strategy. For example, you can equip your homepage to promote a product that a particular visitor was viewing in their last visit without making a purchase. When the visitor views the same product on homepage in their next visit, no doubt it will beef up the chances of sales.
Urge on Guest Posts:
When it's about growth-hacking techniques, writing guest posts can't be brushed aside. I know you may have your blog where you regularly publish posts promoting your products. And your loyal clients take full advantage of them. But if you want to grow in the online arena, you have to expand your online presence.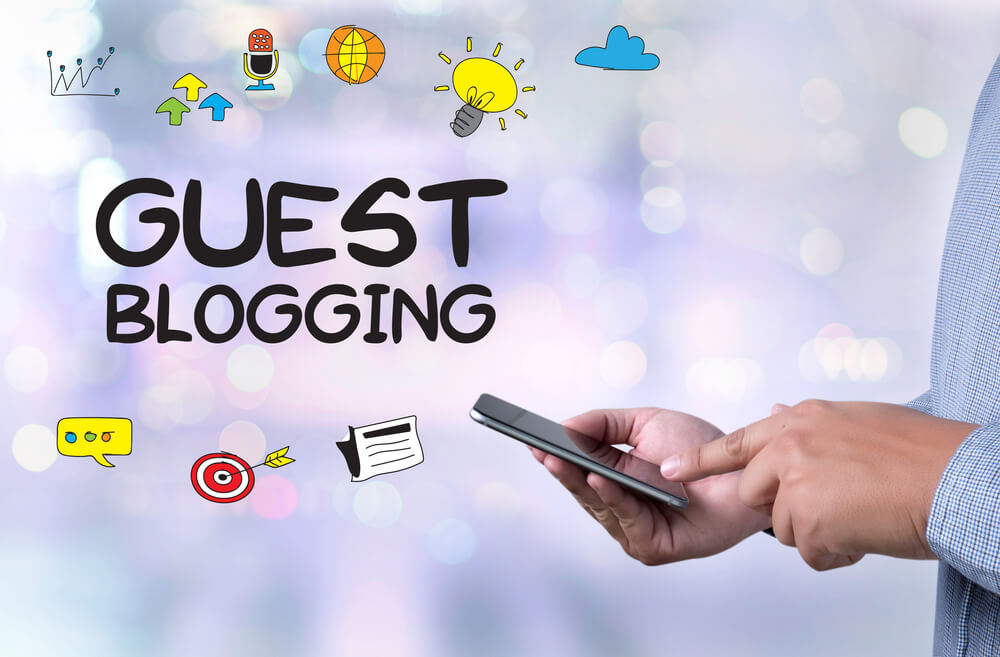 Publishing guest posts on sites having similar audiences can jack up your growth as these posts will attract new customers for you. All you have to do is reach out to the sites that your business aligns with. And remember not to write too promotional guest posts as it will devalue your brand.
Just pick a topic that sounds informative and also pertains to your industry. For example, if you sell smartwatches on your online store, you can write a blog titled- Top 10 fashionable wearables you should have.
Set up Remarketing Ads:
Remarketing or retargeting ads can be a cracking growth hack. Many people are likely to visit your store, view a number of your products, and leave the site. The idea of remarketing is targeting these visitors with the product ads that they viewed at your store in their last visit.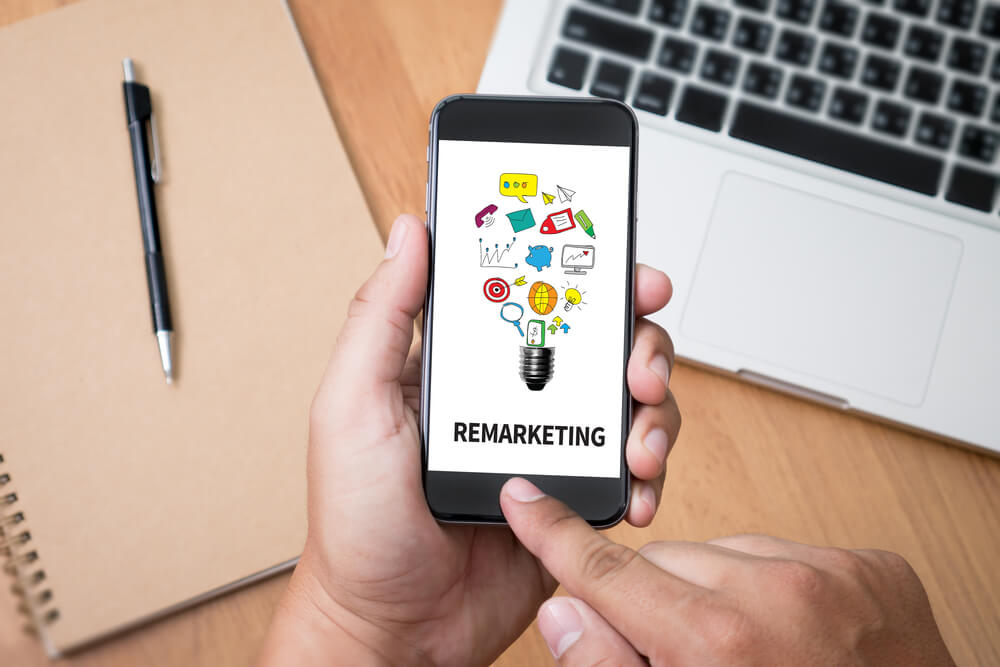 If you set up retargeting ads, visitors leaving the site without buying will be tracked. Then, they will be shown ads of the products they were interested in their last visit at your store on a different site. This, no doubt, will make them driven to return to your store and prompt them to complete their purchase.
Run A/B Test on your Products Pages:
Product page A/B testing is extremely powerful for growth hacking your ecommerce business. The good aspect of A/B testing is it will provide you the liberty to set up your product pages. You can experiment with your product pages by trying different combinations of products, product images, text, page designs, and so on.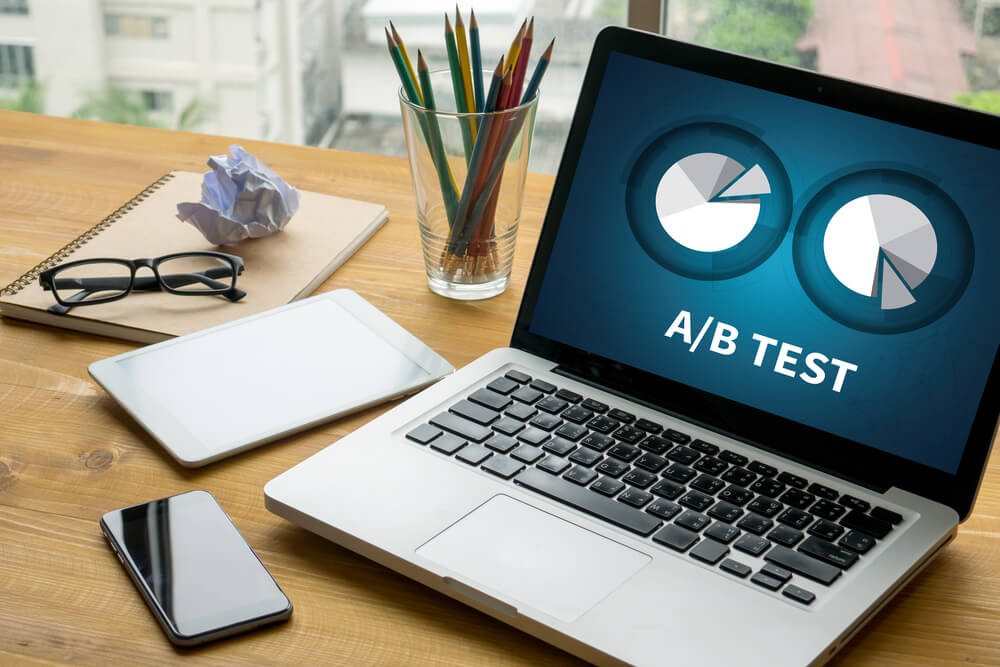 Through the trial and error method, you can know exactly which setup will get you sales. For example, you can display new products, old products, and seasonal products at different times to get an indication which is more lucrative for you. The key to running A/B test is testing one element at once to fathom which change actually pushed the performance to climb.
Some cool A/B testing ideas to try out-
Choose and apply different texts, fonts, colors, and designs for product pages
Play around with different colors, styles, and texts for CTA buttons
Display things like price, discounts, and client reviews in multiple ways
Some Ecommerce Growth Hacking Facts and Myths:
Growth hacking sounds to be a fancy term and that's why many people consider it a kind of magic. No doubt, growth hackers require a special skill set but it won't get you results overnight. Like this, there are some myths common among the masses. Let's get to know these myths along with corresponding facts-
Myth1: Growth hacking is no different than marketing
Fact: Growth hacking is tactically different altogether with marketing being part of it
Growth hacking isn't driven by marketing strategies, rather it primarily deals with product engagement. While trying to growth-hack your ecommerce business, you may apply certain marketing strategies like guest posting on relevant sites, etc. But growth hackers always focus on developing strategies that relate to products.
Product design, engineering, and user feedback, to name a few of the areas. With traditional marketing strategies, you may get sluggish growth to some extent. But for sustainable and faster growth, there isn't any alternative to fruitful growth hacking strategies.
Even with a big difference, growth hackers and marketers have common goals in certain areas. Both these professionals are focused on metrics and hitting KPIs!
Myth 2: Growth hacking works only for startups
Fact: Growth hacking is meant for all types of businesses
Which resourceful business doesn't wish for growth? Hardly anyone! That's a different thing certain businesses may not have required resources to grow, so they may remain satisfied with their existing state. It's not rational at all that growth hacking strategies are compatible only with startups.
In fact, there are many companies who have gone past their startup stage and still have growth hacking teams to induce growth. Facebook, Pinterest, or Airbnb, all of them continue to invest heavily to growth-hack their businesses. Growth hacking creates new opportunities that every business deserves to cash in.
Myth 3: Growth hacking is an instant magic
Fact: No, it's not
Some of the evangelists circulate a notion that growth hacking is a kind of magic or wizardry. You will just apply a particular strategy and your business will start growing right away like magical spells. But it's very pivotal to grasp that growth hacking isn't like one-size-fits-all. Like you will apply a particular addon to your ecommerce business, and it will start booming!
There is no magic involved in growth hacking, no wand waving by a wizard to elevate your ecommerce business growth. You have to be patient and persevering to achieve desired growth. Growth hackers will analyze your products, identify game-changing product features, and play about with all the growth hacking tactics to expand your online business growth.
In case you are interested to know about ecommerce lead generation strategies, check out the link underneath-
Key Takeaways:
Growth hacking isn't an individualistic pursuit, rather it's a cross-functional responsibility to achieve substantial growth of a business. If you hire a team of growth hackers and think that your ecommerce business will start growing straightaway, you are in illusion.
Growth hacking is a mindset which everyone in a company or ecommerce company should possess to achieve the desired growth. Once growth hackers put up best strategies and practices, everyone in the company must embrace them for a business to notch up rapid growth. What are these best strategies and practices? I have already put forth above!
The bottom line is, don't be a lone wolf and work in unison. Let the growth hackers apply their growth hacking strategies as per their skills and experience. No matter whether you just started off or already established your ecommerce business, your goal of attaining rapid growth is just a matter of time!
The prerequisite to the rapid growth of your ecommerce business is having an ecommerce site. If you have built your ecommerce website with WooCommerce, avail ShopEngine to inject extra functionalities to your online store and streamline user experience.