10 Killer WooCommerce Sales Hacks to Multiply your Sales in no time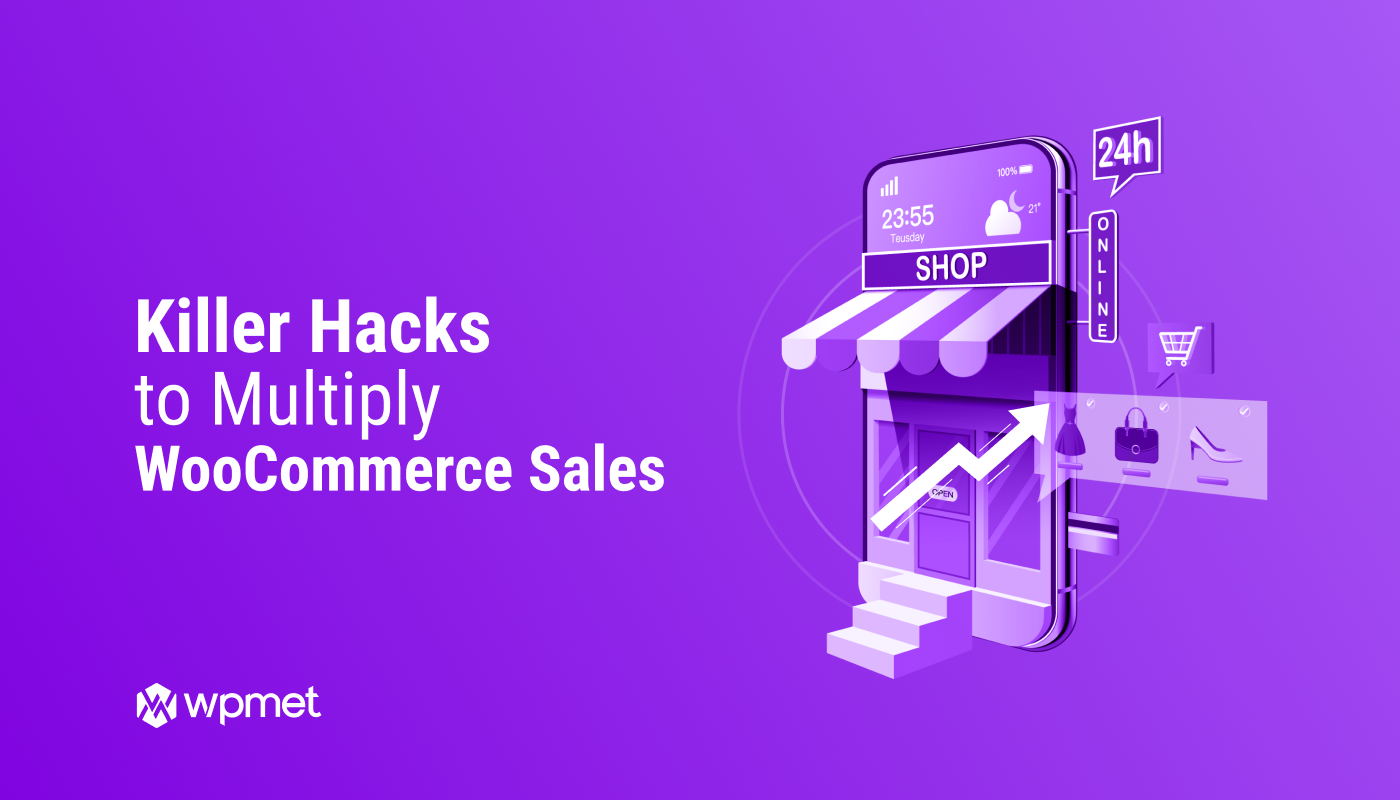 Ecommerce business nowadays is at its peak. Every Tom, Dick, and Harry at least crave to start his online business even if he fails to start up. Out of the entrepreneurs who started their online businesses, majority of them are facing massive rivalry from their counterparts.
In this guide, I will walk you through 10 actionable WooCommerce sales hacks that can earn you success if you follow perfectly.
Among all the platforms leveraged to build an online store, WooCommerce stands out and outpaces its rivals. That's why most of the stores existing on the web are powered by WooCommerce. So, when the bulk of the online stores are built by WooCommerce, but naturally, competition on this platform will be colossal too.
To shake off your worries, I have come up with 10 WooCommerce tips and tricks that will guide you to nail your WooCommerce business. No matter what your products are, these hacks will work on all types of products that you will sell.
Why Go for WooCommerce to Build E-store:
WooCommerce is the best ecommerce plugin available in the marketplace at the moment. It's not just my view, rather I will prove it with stats. It's an open-source plugin (No coding required) that you can leverage without any hassle. You can integrate WooCommerce with WordPress seamlessly.
According to the hosting tribunal, 4,414,537 live websites are currently using WooCommerce.
The same stats analyzer reports, WooCommerce powers over 28.19% of all online stores.
This showcases how powerful the WooCommerce platform is around the world. Let me list out a few reasons why it's the no.1 WooCommerce plugin as I claim-
Search engine friendly and free to use platform
Extensible, meaning you can introduce more functionalities with additional plugins
Compatible, that means, it works with cross-browsers and cross-devices
Enables order tracking, inventory management, and clients' delivery status updating
Comes with advanced features like geolocation support, pre-installed payment gateway, easy tax calculation, etc.
Now, let's jump to the 10 hacks that I have rounded up for you in this write-up.
10 Tips and Tricks that you must Follow:
I can provide you tons of tricks to uplift your WooCommerce business. But it's useless and a waste of time if they don't work for you. That's why I have come up with 10 fruitful WooCommerce hacks that are likely to level up your business. Let's check them out-
Provide Personalized Content and Experience:
When I say personalized, it doesn't mean your regular customers are ignorable. But among your regular customers, there are some who will be special to you. So, treat them a bit differently with attention and care. And your special customers also expect special treatment from you.
So, what can you do to gratify your valued clients? You can do a number of things. For example, once they visit your WooCommerce store, you can notify them about your upcoming products or latest products. You can also put up your special offers and discounts to them in particular.
Besides, you can develop tailored content for your special clients. How can you do that? Take a look at the points below-
Figure out your special clients and get to know what content they are hunting for.
Target special occasions as well as holidays upfront and develop social media content, e-mail, newsletter, etc. for your target customers.
Be informative with your content but avoid sounding salesy at the same time.
Extend Plummy Discounts and Coupons:
Who doesn't fancy discounts? Yeah, your customers are always prone to enjoying discounts. So, why not offer appealing discounts and create a win-win situation for yourself and your valued customers periodically.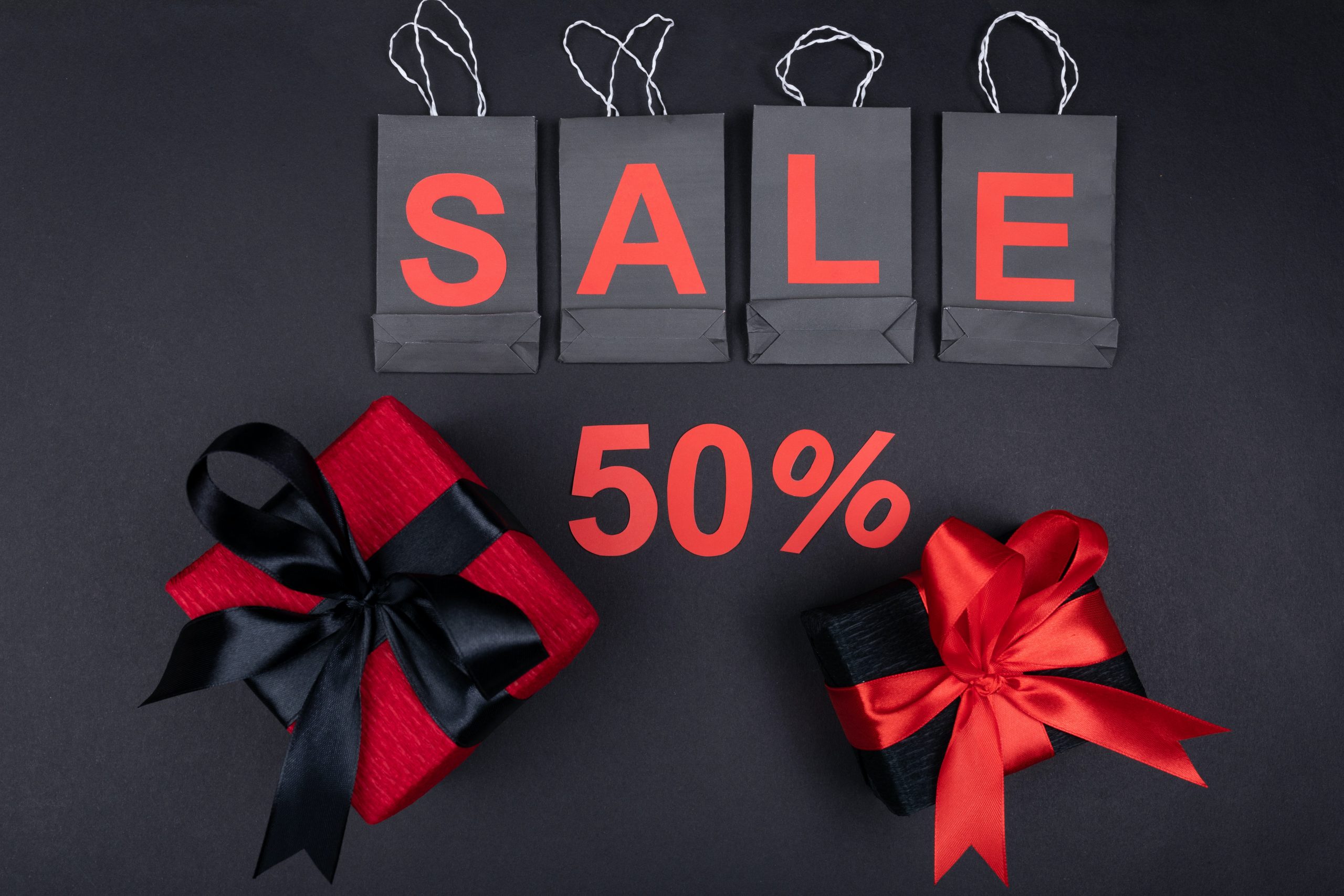 There can be a number of times in a year you can offer attractive discounts to the shoppers. On special occasions, crucial events, holidays, etc. you can offer eye-catching discounts. You can also come up with a clearance sale at the end of the season.
You can provide offers based on product, category, and price. Your discounts can take place over your price, percentage, bundle, or it can even be a bulk discount. Let me present to you some of the scenery through which you can offer discounts.
Buy one get one offer
x% off on your 2nd purchase
A percentage of discount on a maximum purchased item
Freebies and Giveaways
Apart from offering catchy discounts, you can also introduce coupons in your WooCommerce business. What it does is create zeal and excitement in your buyers' minds. If you rewind your memory, you can recall the time how you used to feel and enjoy when you got a coupon after buying a product at a certain price from any shop.
This is exactly what works even in online shopping. If buyers find a price cut or gifts after scratching a coupon, it will push them for further purchase. They will also develop an emotional attachment with your store automatically in this way, becoming your regular customers.
Emphasize on Upselling and Cross-selling:
Upselling and cross-selling are two of the most sophisticated marketing and selling techniques you should think of to elevate your sales. With upsell, your main target should be pitching buyers to buy more pricey products instead of the ones they are eager to buy. 
For example, a particular buyer may be looking to buy a smartphone from the Samsung brand but you can influence him/her to go for an iPhone. Latter is more expensive than the former and it's a perfect example of upselling.
You can also go for cross-selling a product as it will speed up your product sale. Unlike upselling, your target in cross-selling should be on selling complementary products along with the products your shoppers are willing to buy.
A buyer may be eager to buy a laptop for example. If you adopt a cross-selling method, you can persuade him/her to buy a headset along with the laptop. Why headset? Because the headset is related to the laptop as the buyer can use the headset with the laptop.
Take Advantage of the Right Plugins:
The biggest advantage of leveraging plugins is you can enjoy unlimited customizations with them. You can customize the content and stylize different elements of your WooCommerce store website. You can even let your clients enjoy bottomless facilities while making their purchases.
No matter whether it's a shop, product, cart, checkout, my account, or any other page, plugins can smoothen your customers' buying journey. Take the product page for example. When you deploy WooCommerce extensions, you can get some handy features like a quick view module, a product comparison module, etc.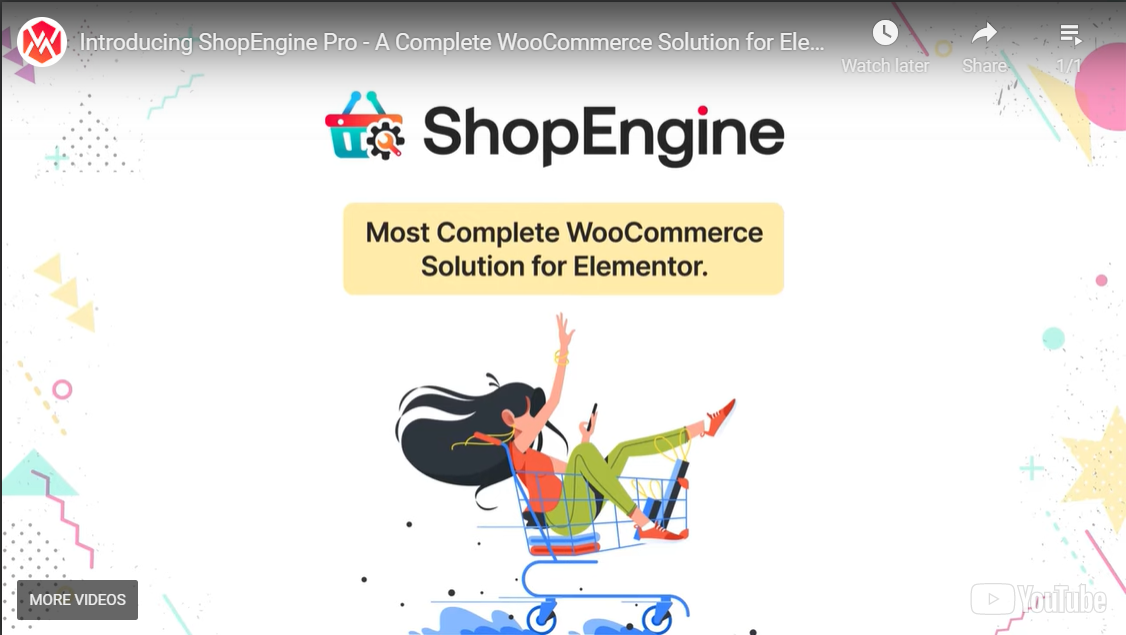 If a buyer gets the luxury to have a quick look at his/her preferred product or he/she can compare products before buying, it boosts his/her confidence to buy. This is because the buyer is getting all the necessary details with these features, making his purchasing decision easier.
But the core thing here is you have to choose the perfect plugin to get a smooth experience. ShopEngine, a WooCommerce addon can do the tricks for you. It includes all the handy features including quick view, product comparison, preorder, backorder, etc. It will offer your clients tons of things to cherry-pick. Let me give a few examples-
Clients can choose their preferred product's color, size, etc.
They can switch currency and make payments in their local currency
They can pick their ordered products' delivery date based on estimated shipping time
Don't Ignore Urgency or Scarcity Marketing:
Urgency or scarcity marketing works well if you can come up with the right tactic. It's a human tendency to show zeal for products that are scarce or limited. So, why not take this opportunity to scale up your WooCommerce store sales.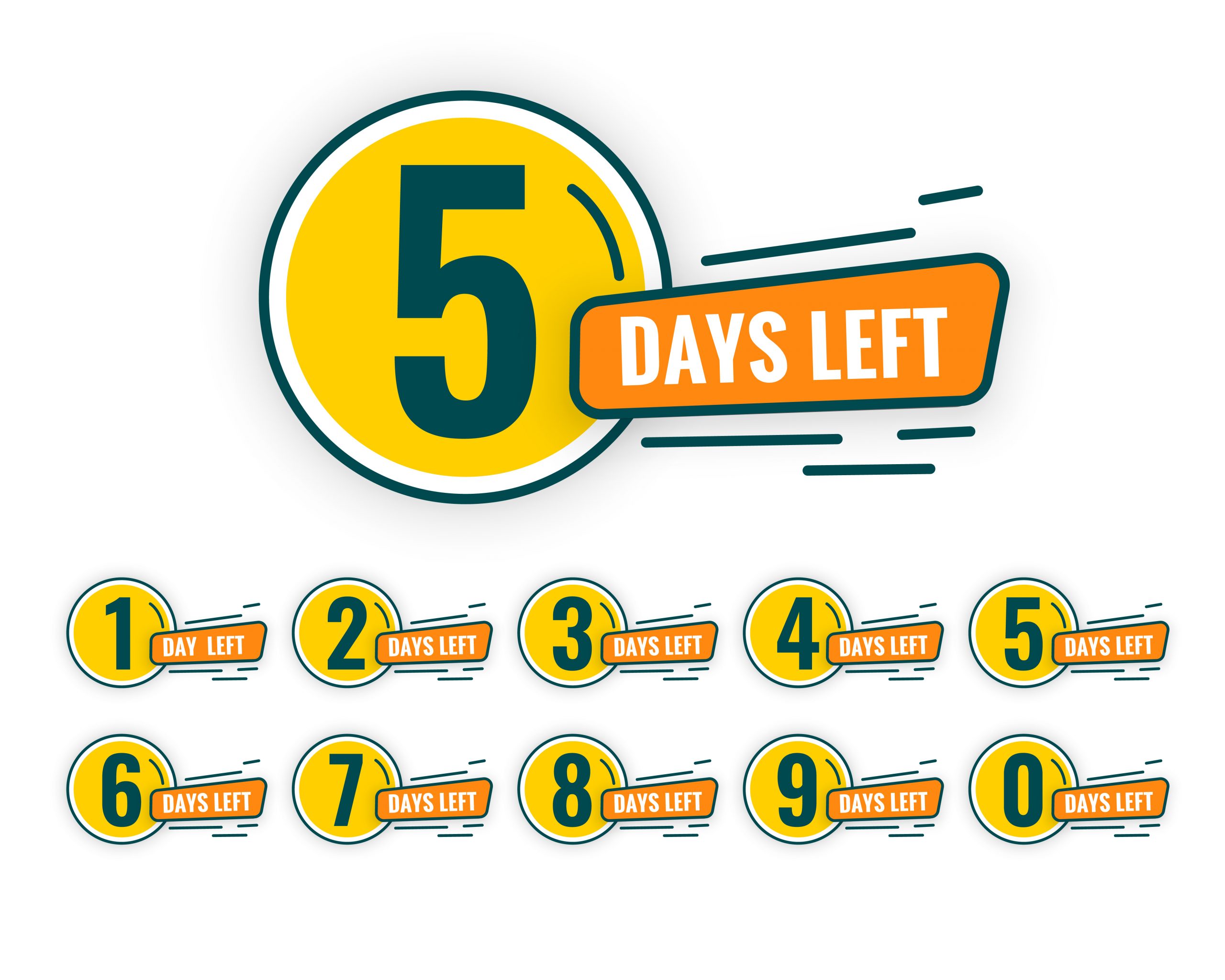 When you do urgency marketing, it triggers your customers' minds psychologically. It naturally pulls them and nudges them to go for purchase due to the time deficit. You can do scarcity marketing in a number of cases. For example, when you have products that have huge demand but limited supply or you can even run flash sales displaying a countdown timer.
Let me list out some of the popular and trendy urgency marketing phrases, some of which you already maybe familiar with-
Hurry up! Only a few hours left
Order before it's too late!!!
Prices go up in 3 hrs 45 secs
80% sold out
Final call
Make Use of an Exit-intent Popup in Checkout:
Exit-intent popup is an easy-peasy but smart technique for generating your online business sales. In case you aren't aware of how it functions, don't worry! I will clarify it here. When a visitor is about to leave your site, an exit-intent popup shows up in front of him/her with a view to holding on to the website.
The question may arise with regard to the content you should show in the exit-intent popup? Well, you can showcase discount offers, free ebook downloads, free shipping, items on their checkout cart, survey to fill up, etc.
Apart from that, you can incorporate some key elements in the exit-intent popup as shown below-
Leverage phrases like "Before you go", "Wait", "Don't leave yet", "You have items left", etc.
Keep a simple close button
Keep the design and layout simple but catchy
Incorporate bold CTAs
Analyze if the popup is working with heatmap and effect marketing tools
Focus on PPC Remarketing:
Remarketing is a super effective method to pitch your target audience. Even after you adopt the above strategies, many of your target audience will leave the site without downloading, subscribing, or buying. This is where remarketing or retargeting techniques will come into play.
With this useful technique, even after the visitors leave your site, you can retarget them on social media platforms or any other site multiple times. They can see your ads with the products they have shown interest earlier. With this, they are likely to click the ads and eventually go for a purchase.
Aside from that, you can even run paid ads through Google Adwords including search ads and display ads. These ads are likely to pique interest in new target audiences or even bring people who are interested in your offer.
Shoot Personalized Newsletters and Abandoned Cart Emails:
Sending email newsletters to clients is a common practice nowadays. But how many of them get opened after being sent? Very few, right? That's why it's very crucial to dispatch personalized newsletters to your clients. You should know the purchase history of each client and design your content accordingly.
If you want to bring traffic from the newsletter to your website, it's essential that you present the offers to the recipients that they are eager to get. With that, they will be tempted and are likely to go for purchase.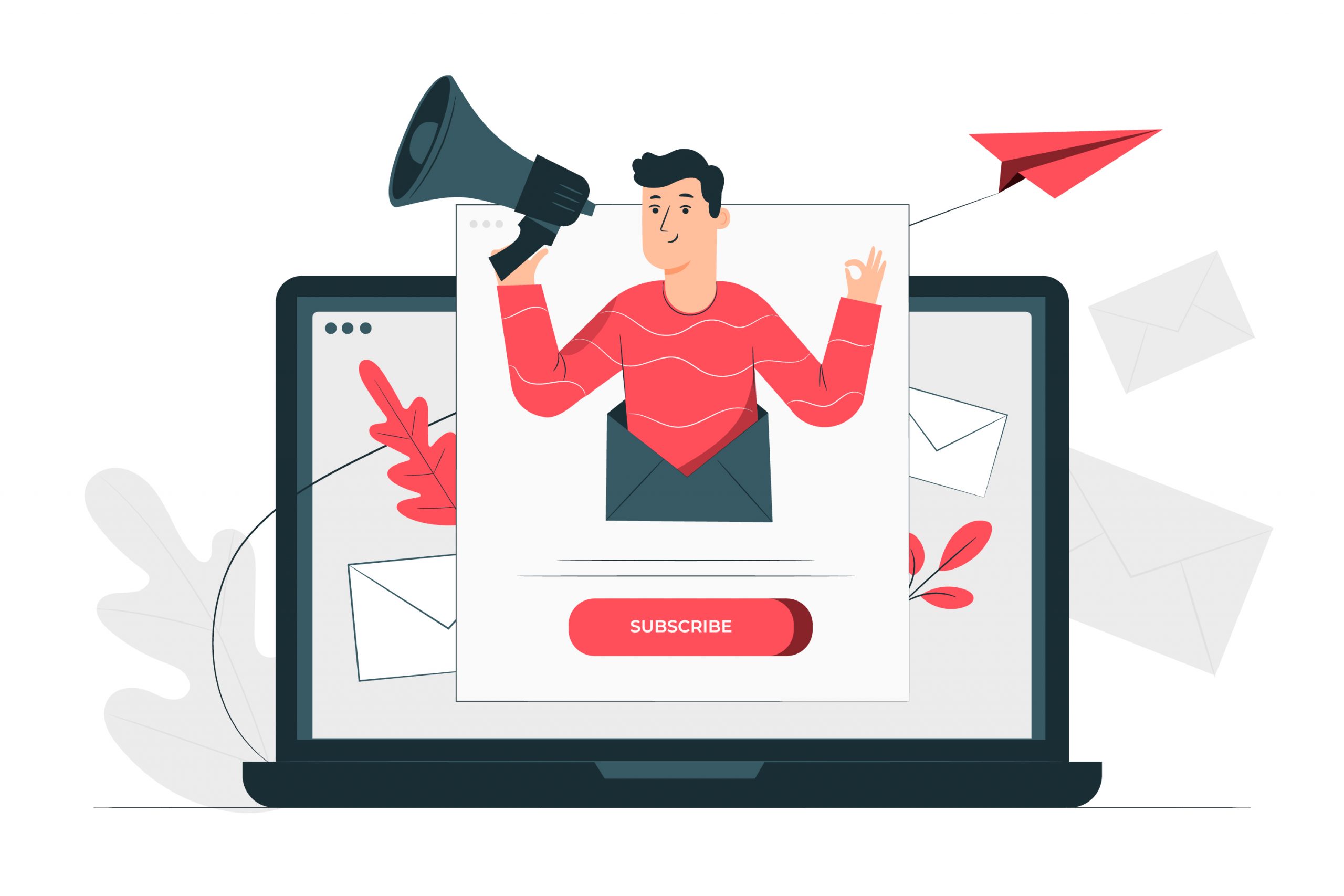 Besides, you should also target your abandoned cart visitors through emails. As you already know, abandoned cart visitors are those who added products to their carts but didn't check out. There can be many reasons for them not to proceed.
One of the strongest reasons can be, they might think a particular product is too expensive to buy. So, you can send them abandoned cart emails with lucrative offers and coupons. This will prompt them to visit your store and complete the purchase.
Showcase Social Proofs:
It's a human tendency to imitate the actions of others when it comes to making a purchase. When loads of people are buying a particular product and sharing their good experience, it motivates others to follow them. This is exactly what the concept of social proof is.
When your happy customers give positive reviews or positive feedback about your products and brand, you have to promote these through your sites and social media channels. You can also publish customers' testimonials on your website. Customers' testimonials carry a lot of weight since these are coming directly from customers. So, people find this data credible.
Provide Multiple Payment Gateways with a Smooth Refund Policy:
Last but not least, you have to be very flexible in the case of the payment system. You have to offer multiple payment gateways to your clients. This is because most people have their preferred payment system. If they don't find that system available in your store, they will automatically backtrack.
So, make sure that you integrate a number of payment gateways to smoothen the payment system for your clients. In this way, your business gets flexible and your valued clients also feel secure while making the payment.
Another key point that you must focus on is ensuring a transparent return and refund policy. What I mean by that is, your customers should know that if they find any flaw in the purchased product, how can they return it? What are the procedures they should follow to return the product?
Additionally, how will the refund system be like within how many days, they will get the refund. Everything you should mention lucidly. Return and refund system may appear a little costly but it builds trust and loyalty. So, create a "Return and Refund" policy page and present all the key information regarding it.
Winding up:
So, What's next? Simply, follow these useful hacks and level up your WooCommerce Store. In my round-up, I have cherry-picked the best 10 WooCommerce tips that can really make a difference in your WooCommerce business.
WooCommerce business is easy to start but the challenge shows up when it comes to maintaining it. You have to act super smartly if you want to nail your business. That's why I have put the effort into presenting to you these effective hacks.
Before I wind up, let me remind you that availing of handy WooCommerce plugins or extensions can make you stand out. Many businesses falter to choose the right plugin and encounter performance issues.
So, before you decide to deploy any plugin, do in-depth research to get your desired output. From myself, I can suggest trying ShopEngine, a mesmerizing WooCommerce builder.
Test