11 Reasons Why You Should Use ShopEngine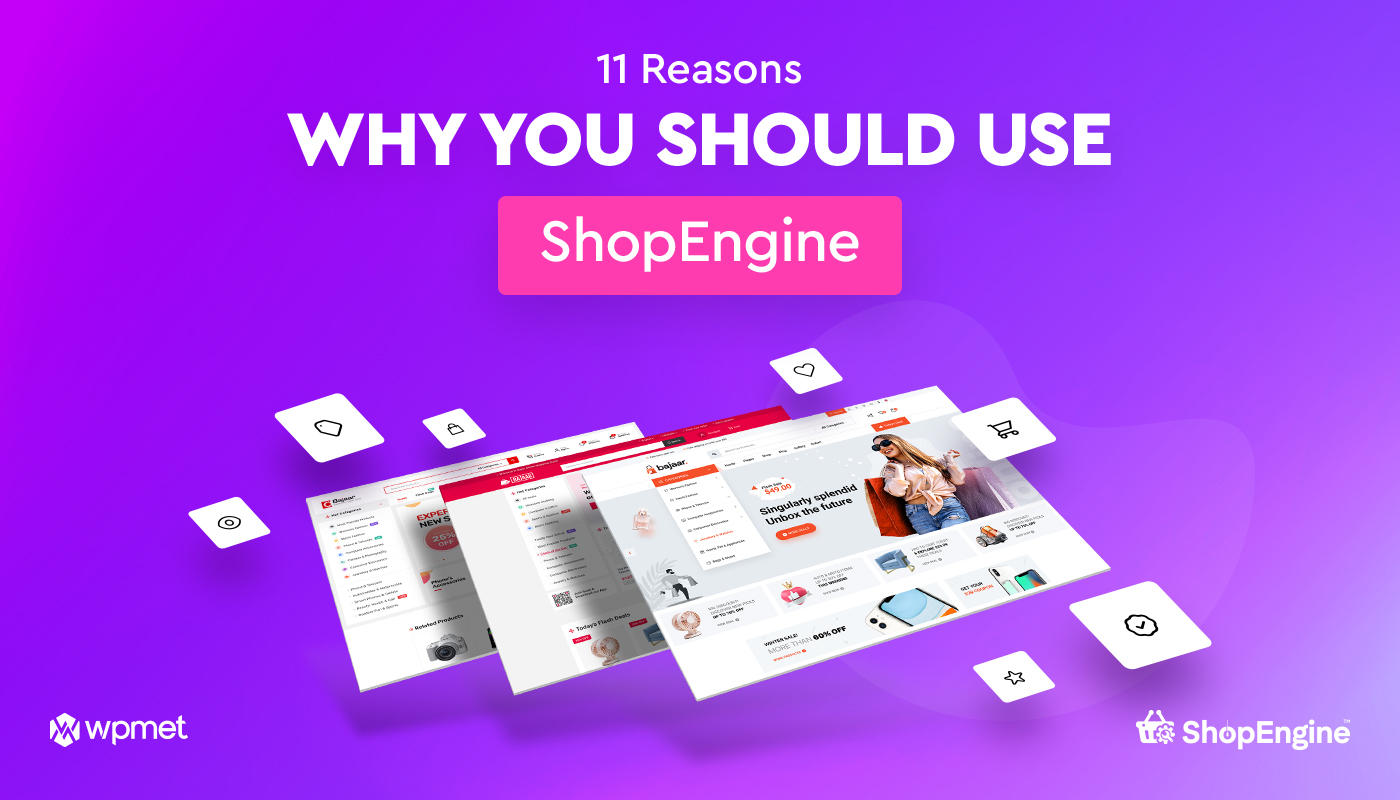 WooCommerce is an amazing and easy-to-use plugin for eCommerce websites built on WordPress. It has gained huge popularity over time and there's no better alternative till now to beat its primary functionalities.
However, if you are running a WooCommerce website, you might need to customize the key elements of your product, cart, order, and checkout pages.
To get those things customized, you need to buy a bunch of extensions (not one) featuring specific functionalities.
Well, what's wrong with that?
☹️ Firstly, the more extensions (unoptimized) you use, the slower your site becomes.
😞 Secondly, buying a dozen of extensions is not good for the health of your pocket.
😴 Thirdly, managing multiple extensions is tough and there's no guarantee that you'll not mess things up.
😢 And finally, time is money. Would you like to spend hours learning how those extensions work? If I were you, I would not.
So, what are you thinking now? Obviously a better solution, right? Well, our developers have spent days and nights trying to bring something more efficient, productive, simple, and easy-peasy. And it's nothing other than ShopEngine, the most complete WooCommerce solution.
In this article, I'm going to give you a short intro to ShopEngine. I will also show you 11 reasons why you should use ShopEngine. Are you with me? Let's dive in.
Introducing ShopEngine…
Let me first tell you what ShopEngine is not:
❌ ShopEngine is not a theme.
❌ ShopEngine is not an alternative to the WooCommerce plugin.
❌ ShopEngine is not hard-nut-to-crack.
Here's what ShopEngine is:
ShopEngine is a full-fledged WooCommerce builder.
ShopEngine features tons of widgets and modules in it and works with a 'drag-and-drop' approach.
ShopEngine is here to maximize the functionalities of the WooCommerce plugin.
If you use ShopEngine, you'll not have to buy the expensive extensions or addons anymore.
ShopEngine is compatible with WooCommerce and popular themes
ShopEngine is as easy as WordPress.
With ShopEngine, you can build single product pages, design cart tables, show empty cart messages, redefine the checkout page and customize any WooCommerce page.
Most importantly, you will be able to customize any WooCommerce page to your heart's content.
Key Features of ShopEngine
We have designed 50+ widgets and 4+ modules to redesign every element of your WooCommerce website. However, that's just the beginning. Our dedicated team is relentlessly working to add more modules and widgets.
For now, have a look at some of the core modules and widgets we've developed so far for your WooCommerce pages.
ShopEngine Modules
| | |
| --- | --- |
| Product Comparison | Product Wish List |
| Product Quick View | Variation Swatches |
ShopEngine Widgets for Single Product Page
| | | |
| --- | --- | --- |
| Product Price | Product Additional Information | Add to Cart |
| Product Title | Product Description | Product Images |
| Product Upsells | Product Excerpt | Product Meta |
| Product SKU | Product Categories | Product Tags |
| Product Review | Product Tabs | Product Share |
| Product Rating | Related Product | |
ShopEngine Widgets for Cart Page
| | |
| --- | --- |
| Cart Total | Cart Table |
| Empty Cart Message | Return to Shop Button |
ShopEngine Widgets for Product Archive Page
| | | |
| --- | --- | --- |
| Archive Title | Archive Products | Archive Description |
ShopEngine Widgets for Checkout Page
| | |
| --- | --- |
| Coupon Form | Checkout Review Order |
| Checkout Payment | Checkout Form Additional |
| Checkout Form Billing | Checkout Form Login |
| Checkout Form Shipping | Shipping Methods |
| Form Additional | Form Shipping |
ShopEngine Widgets for Order Page
| | |
| --- | --- |
| Order Details | Address Details |
ShopEngine Widgets for Account Page
| | |
| --- | --- |
| Account Dashboard | Account Downloads |
| Account Billing Address | Account Shipping Address |
| Account Address | Account Logout |
| My Account Orders | Account Details |
11 Reasons Why You Should Use ShopEngine
So, how does ShopEngine stand apart? How does it add value to your WooCommerce website? Why is ShopEngine the right choice for you?
If these questions pop up in your head, I will ask you to read the section below. Let's explore the 11 reasons why you should use ShopEngine:
Save Money & Time
ShopEngine saves your money. Why would you use multiple extensions and plugins when one plugin can do the task for you?
If you use ShopEngine, you no longer need to buy dozens of expensive plugins to manage your WooCommerce website.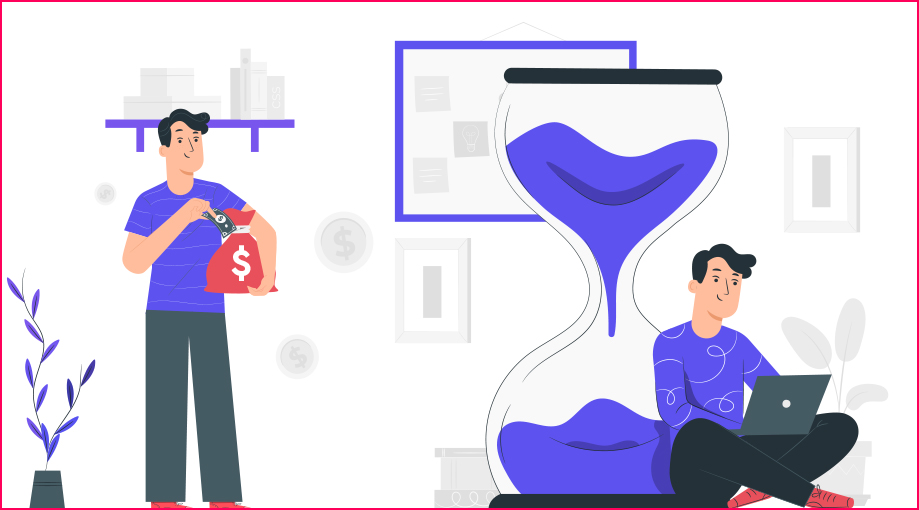 As ShopEngine is very feature-rich, you can customize your eCommerce pages with this plugin alone.
Is there anything more important than time? Using and customizing multiple plugins kills more of your time.
Coming with a simple and intuitive user interface, the ShopEngine plugin will save you from time-killing plugins.
Unlimited Customization
When it comes to customizing your WordPress WooCommerce site with ShpEngine, there is no boundary to stop you. ShopEngine lets you change the color, position, font, alignment, and whatever else you wish to change without causing you trouble.
Customizable Add to Cart button, showing or hiding regular prices, controlling the slider, enabling quick view, using sales flash, etc. will boost your sales.
With Variation Swatches, you no longer need to pick a color from the dropdown product attributes field. Be it changing the text, image, or color type as per your choice, variation swatches will come to your help.
You can design your checkout page, product page, and cart page easily with ShopEngine. You can choose to use any elements you want from Elementor and ElementsKit as well.
Let the visitors spread the name of your products to the world. If you can leverage the product share widget properly you will soon find your products competing with the trending ones. It's exciting, isn't it?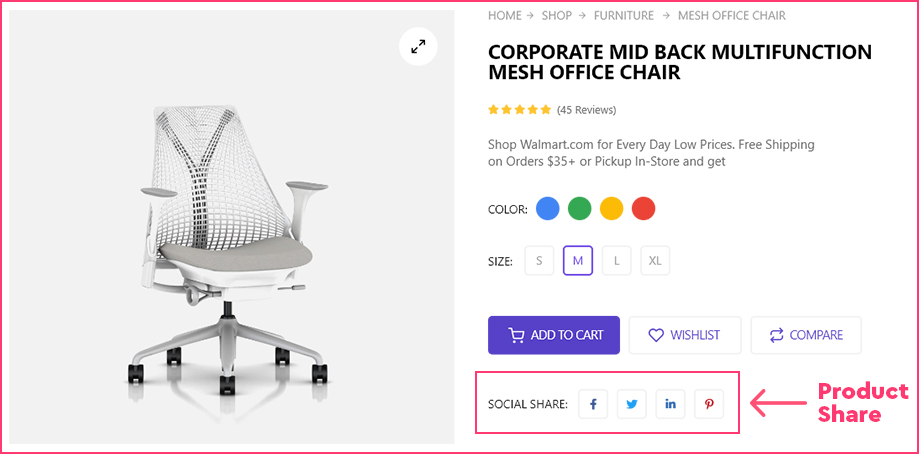 Be it sharing any product on social media, sharing via email, or copying the product link, your visitors can do these all with ShopEngine.
Product Comparison Table
Who doesn't want to get the best product to buy? Buyers love to compare the products and find the one that best suits their needs and budgets. Using a product comparison table is the best way to help interested buyers find the product they are looking for.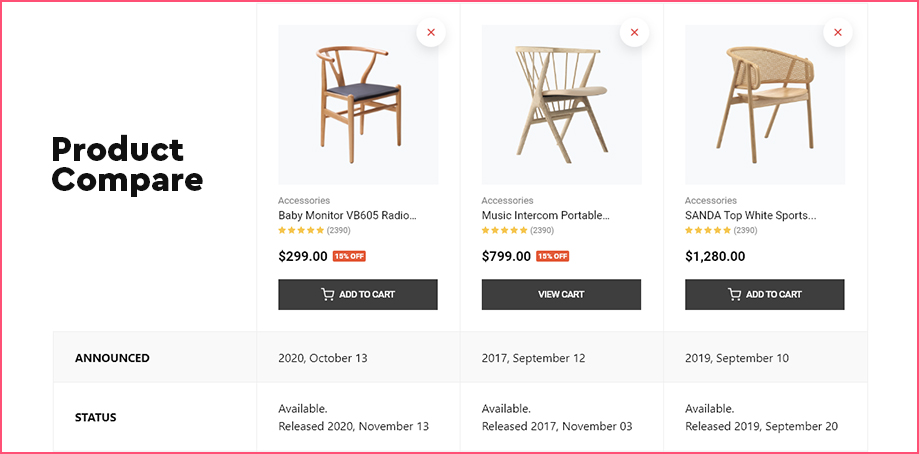 ShopEngine gives you every functionality to add a comparison table to compare products side by side.
AJAX-based Filter and Pagination
Loading..processing…Do you remember this from the old Opera browser in Java and Symbian phones?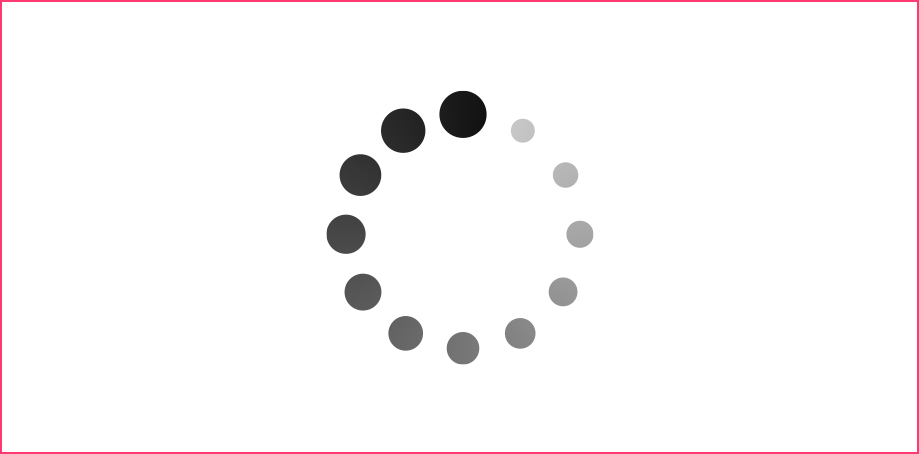 Time and its value have changed. Visitors no longer want to wait to load a page while they search for anything or wanna jump through pages.
ShopEngine has leveraged AJAX for the filtration and pagination of your WooCommerce website. With AJAX, your visitors can filter products instantly without reloading a page.
On top of that, AJAX helps visitors to jump from one page to another seamlessly without making them wait.
Show Related Products
If you are thinking about cross-sale and up-sale, showing related products is the key.
Imagine you've just landed on an online shop to buy shaving foam. If you closely explore the page, you'll notice that the shop is also showing the "Frequently Bought Together" or "Related Products" section. In that section, the shop might show some good shaving razors.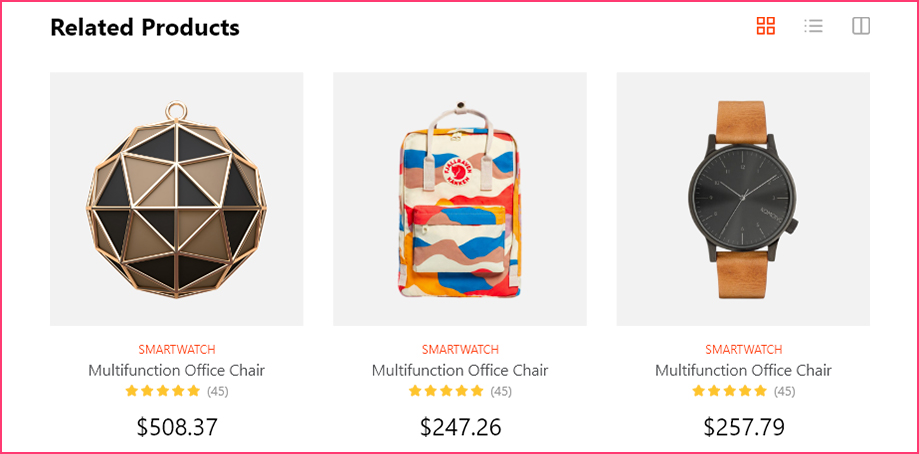 So, what do you do then? Often you might think that 'Okay, my razor is losing the sharpness, and I should buy one for the next week', right?
Well, you are not alone. This happens to me and many other buyers.
Most often I end up buying something from the related product gallery of an online shop that I didn't plan to buy.
As the owner of a WooCommerce shop, you can rely on ShopEngine to show the related products in a way that draws potential customers to buy more from your shop. It will maximize your profit and buyer satisfaction.
Override WooCommerce Plugin on Any Page
ShopEngine is here to give you the best WooCommerce experience. However, you may find similar settings on the WooCommerce plugin and in ShopEngine. In that case, you might need to use a setting as the default.
No worries. You can either keep or override WooCommerce settings on any page you want. You can keep using both WooCommerce and ShopEngine without any clash between them.
ShopEngine is here to assist you to get the best out of the WooCommerce plugin and you are on the seat to drive :).
Enable/Disable Widgets and Modules
You might not need to use all the modules and widgets at a time, right? Keeping your convenience in mind, ShopEngine lets you disable any widget/module you are not interested to use.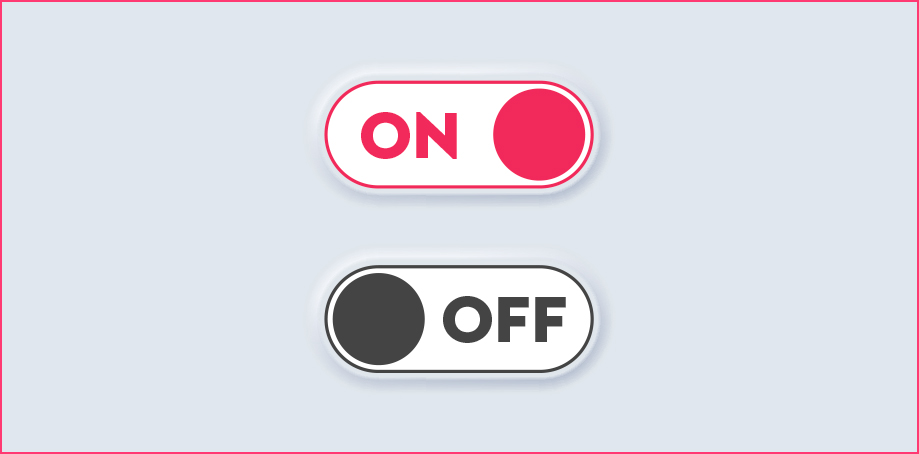 Relax, you can enable the disabled feature any time you want. It's all about a single click on the toggle button.
No Coding Knowledge Required
If you have ShopEngine, you can build any WooCommerce webpage from the scratch without having any deep coding knowledge.
Being a drag-and-drop WooCommerce template builder, ShopEngine is easy to use. No matter whether you are a beginner or pro, you'll find ShopEngine a piece of cake.
Supports Multiple Languages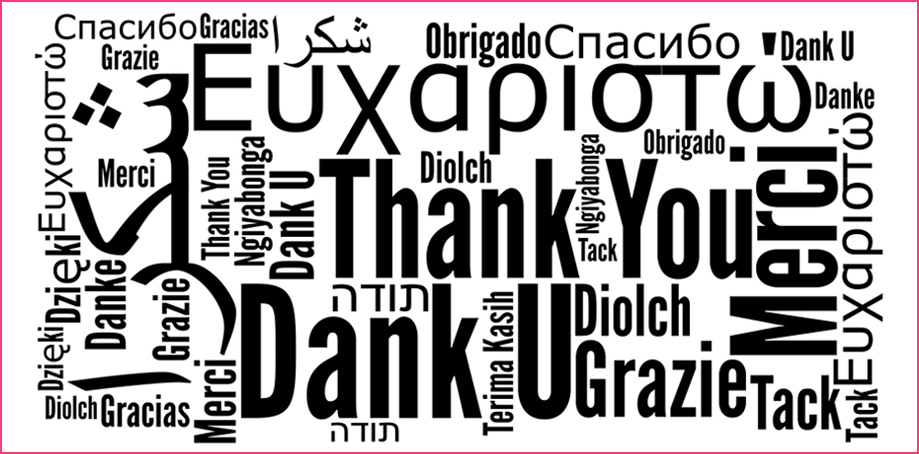 If you are selling products globally, it is important that you show the content of your WooCommerce site in the language of the visitors. ShopEngine supports multiple languages and that's a plus point for more ROI.
Professional Support
There is nothing to fear if you are stuck at any phase of using ShopEngine. Our top-notch and dedicated support team will be there to help you out.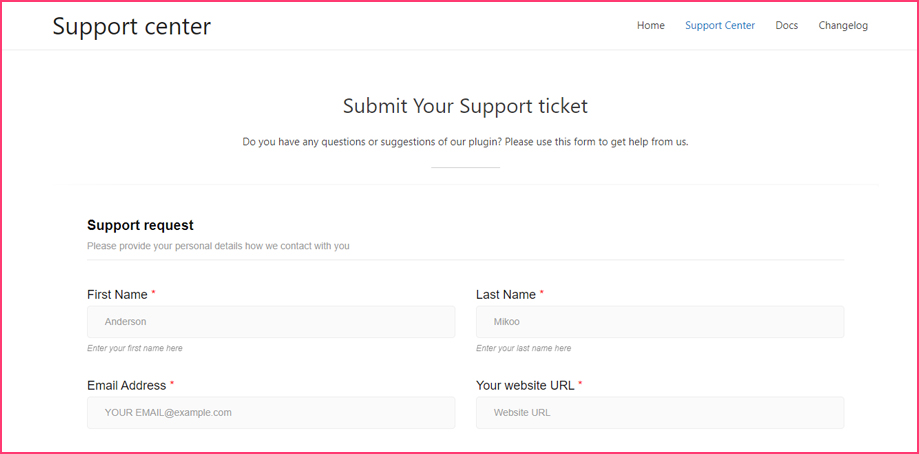 Feel free to contact our support team 24/7 to get professional help for technical issues.
Wrapping Up
Though that's not the end of why you should use ShopEngine, we've to stop somewhere ;). You know what? I want you to find more reasons yourself by checking ShopEngine out.
However, by now you at least understand how ShopEngine can transform your WooCommerce business and take it to the next level, right?
To maximize the conversion rate, ROI and most importantly give your buyers the best shopping experience, ShopEngine is a must-have plugin.
I recommend ShopEngine if you want to save your money, time, and effort. Download ShopEngine now, thank me later 🙂
What's your thought? Feeling the urge to say something? If yes, feel free to let us know via the comment section.