How to Start a Jewelry Business Website without Coding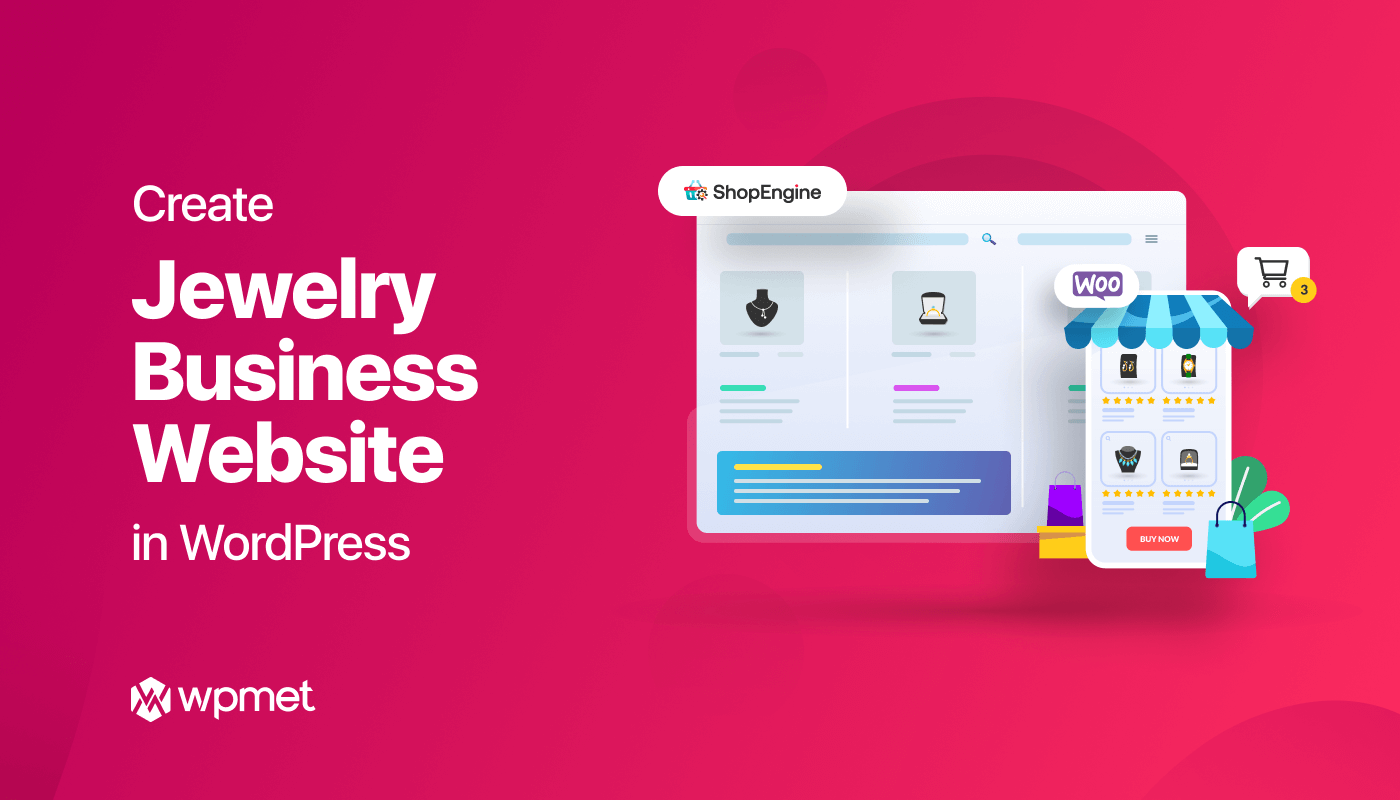 The jewelry business is a very competitive business where you will see a new store every now and then. These businesses leave no stone unturned to maintain quality and standards.
That's why you need to utilize all the business opportunities to stay in this market. Ensuring an online presence is one of the most important opportunities to grow and succeed in this business.
So, create a jewelry business website to enhance your business opportunities. But, do you know how?
No worries. Below we will guide you through the easiest method of how to start a jewelry business website online. But, before that let's start with the business possibilities of a jewelry website…
Why do you need a website for your jewelry business?
Nowadays people are getting more dependent on the Internet. No matter its a grocery or jewelry shopping, they prefer to do everything online. But why?
It's because online shopping is more convenient and less time-consuming than offline. Here, a website is a must to ensure an online presence. Besides, websites can draw organic traffic from Search Engines if the content of the website is well-optimized for SEO.
Also, you can share and promote your products or services on social media if you have a well-designed website. As a result, your friends and families can also support your business which will draw the attention of your organic visitors and customers.
Lastly, an online presence will cross the national border and let you expand your business globally. That's why it's very important to have a website for your jewelry store if your target is to cross the national border.
What to consider before starting a jewelry business online?
Starting a jewelry business is trending. Now and then you will see new jewelry websites online. It's because the global jewelry market is enormous which will approximately project to be 60 billion U.S. dollars by 2027.
That's why most people start their careers in the jewelry business. However, starting an online jewelry business needs planning. Otherwise, you can't shine bright and succeed in this market. So, here we have listed a few things that need to be considered before starting a jewelry business.
Analyze the market demand and check what type of jewelry is trending now.
Identify your competitors and their strategies to start with a solid marketing plan.
Plan a unique and relatable name for your brand.
Pay more focus to your logo and design it beautifully.
Finalize your manufacturers and suppliers.
How to start a jewelry business website
Since you know everything about the jewelry business, let's jump into the actual process of starting a jewelry website. Follow the below 7 steps on how to create a jewelry business website online:
Step 1: Market research and determine your target audience.
Before starting a jewelry business online, make sure you have done proper research on the market and its demand. Also, you have to identify the target audience. For example ask yourself, who is your target audience, what are their pain points, what solution they are looking for, etc. After properly analyzing the target market and audience, shift to the next step.
Step 2: Finalize your products.
In the second step, you have to decide what type of jewelry you want to sell. Whether you are willing to sell traditional or ethnic jewelry. Don't just implement your preference in this case. Think about your audience and choose whatever they want or prefer most.
Step 3: Choose the right platform.
Since you are thinking about starting a jewelry business online, you must fix a platform where you want to get started with your website. In this case, WordPress is the most renowned platform to create and manage websites with ease.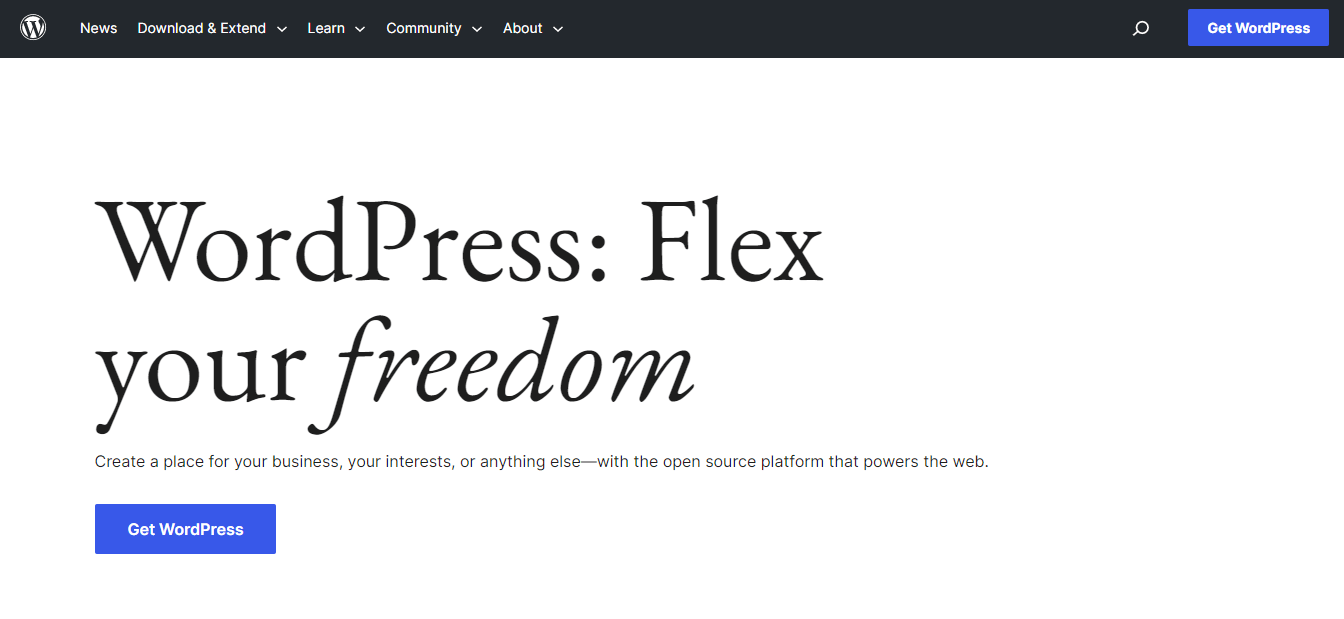 Besides, having thousands of free themes and plugins is another good reason to adopt this CMS which will minimize the cost of starting a jewelry business online. Furthermore, you can have full control over the data of your site. Due to these reasons, selecting WordPress seems to be the most appropriate decision.
Now, to get started with WordPress, you need to install it first. All you need to do is visit WordPress.org and hit the download button. Besides, some hosting service providers offer one-click installation of WordPress. You can also try those to get started with WordPress.
Step 4: Take your hosting service.
After selecting a suitable platform, pick a hosting service provider that fits your requirement. Many providers are available online such as Bluehost, Hostinger, Namecheap, etc. You can select any provider from them.
A hosting provider reserves a digital space for your website. Like us, your website's data also need a home to be stored. Here a hosting provider offers a digital home for storing your website data. So, pick a hosting provider to get started with your jewelry website.
Step 5: Set domain name.
In the fifth step, you need to finalize the domain name that resembles your business. Generally, a domain name is your business identity through which your customers reach you. It is wise to choose a short and easy-to-remember domain name. Besides, there are more rules to selecting an appropriate domain name. So, keep the following things in mind to select an appropriate domain name:
Easy, short, and relatable to your business.
Don't use hyphens, numbers, and special characters in the domain name.
After selecting a domain name that resembles your brand, jump to the next step.
Step 6: Install the necessary tools and theme.
At this point, you need to install all the necessary plugins that you will require to build an online jewelry store. To get started with a jewelry business website, you will require three plugins. The good news is these plugins have freemium versions. This means you can enjoy these plugins without paying a single penny.
Now without further ado, go to your admin dashboard and click Add New under Plugins to install all the following plugins: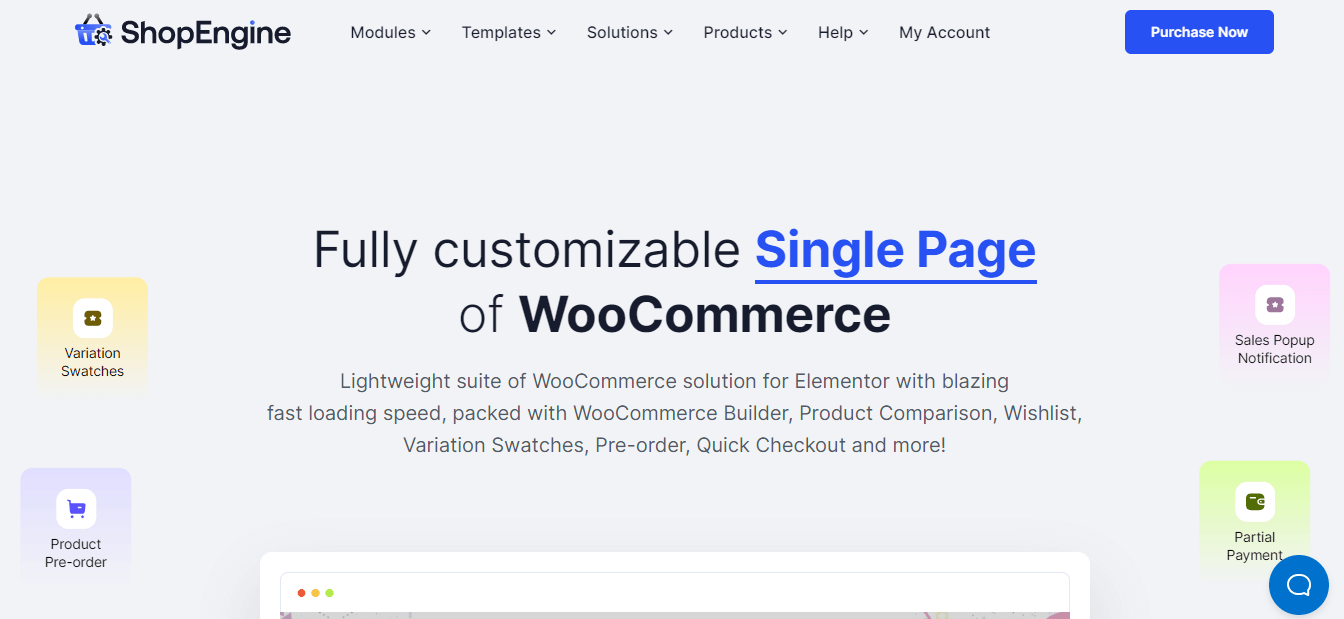 Besides, you will also need a theme to beautify your website's appearance. To add it, go to Appearance and add a theme such as Bajaar, Bascart, etc. All these themes are compatible with the above plugins.
Step 7: Add products to your Jewelry website.
After installing and activating all the necessary plugins, add products to your website by going to the Products. In case, if you don't know how to add products to WooCommerce check out this documentation.
Step 8: Create and design a jewelry website.
It's time to build and design your jewelry store. To do that, go to the Builder Templates under ShopEngine and add templates.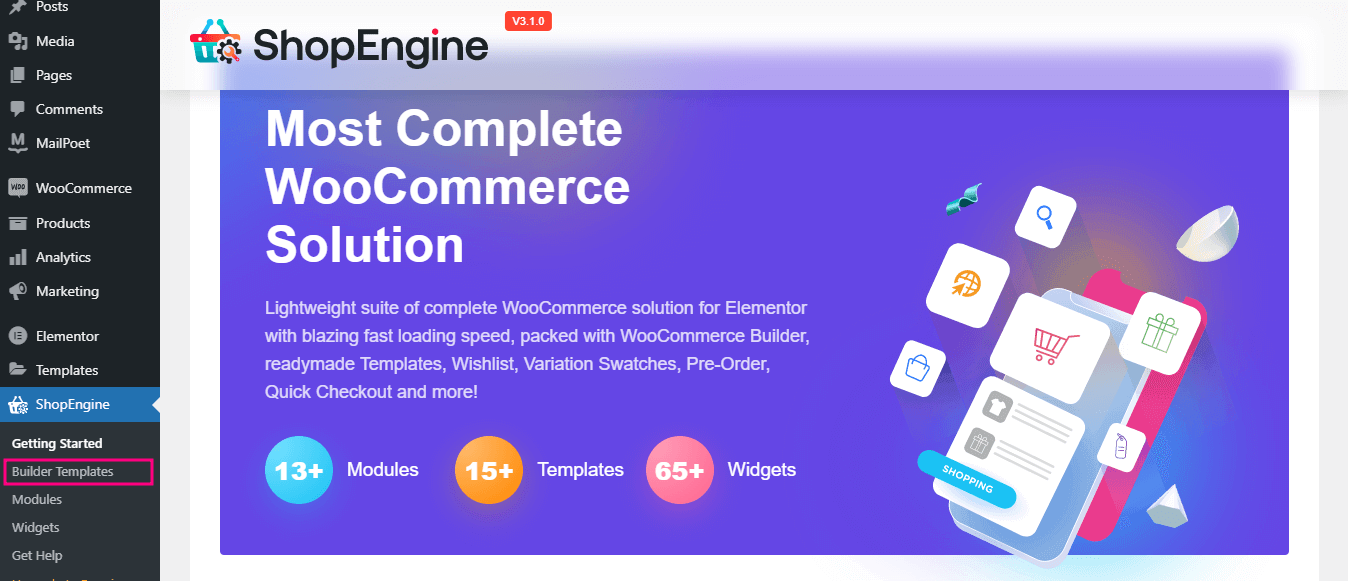 Now, click Add New and enter Name, and Type for your template. Then, enable the Active button. Here you need to choose a template and press the Edit with Elementor button.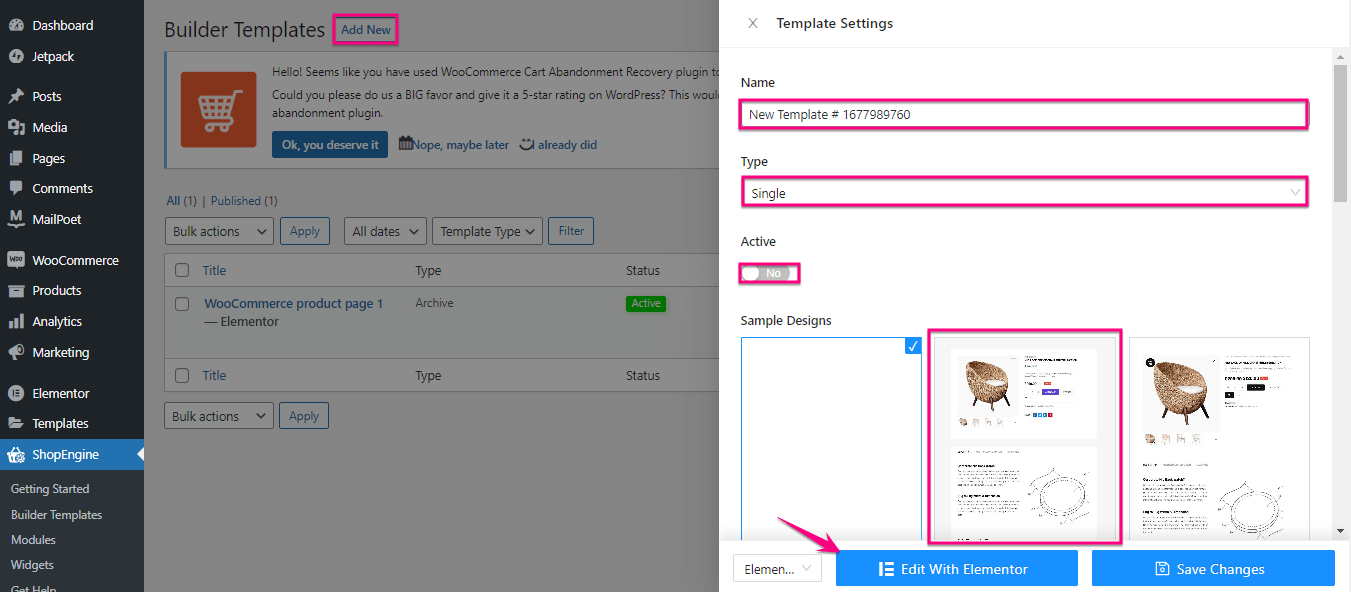 This will redirect you to the Elementor dashboard where you will find the edit option on the left side. From here edit layout, content, pagination, custom ordering, and style as per your requirement. Finally, press the update button to make all the edits live.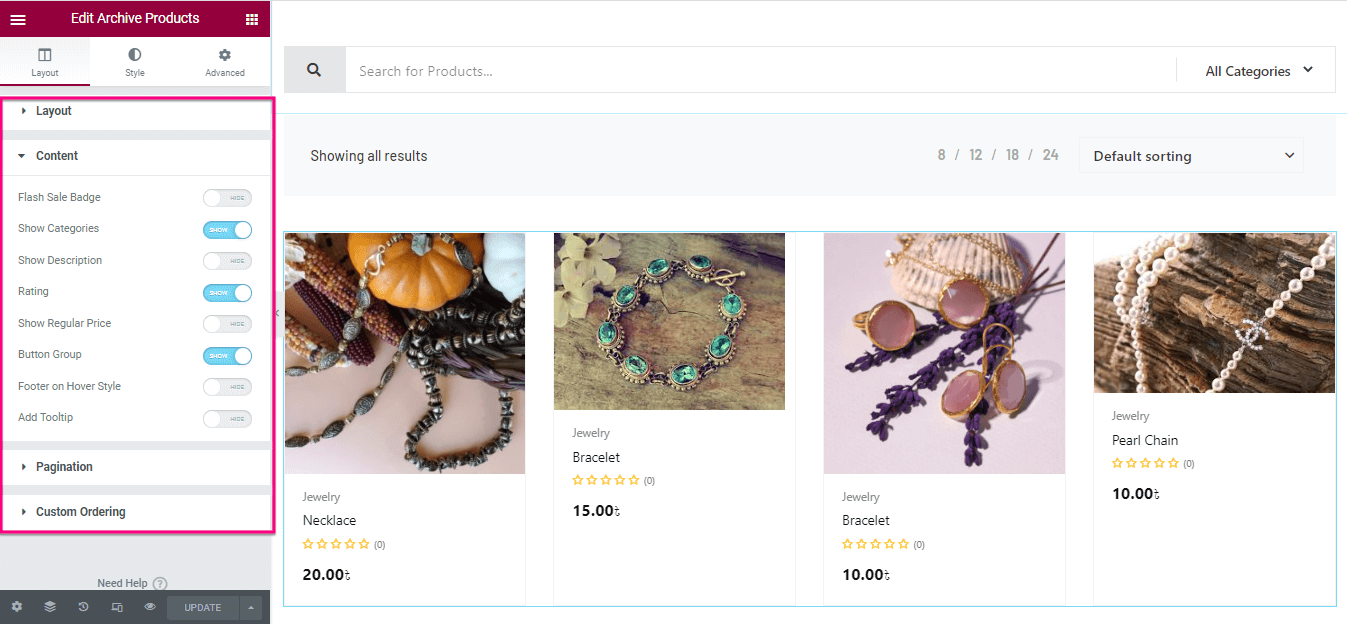 How to maintain your jewelry website
Your responsibility doesn't end after creating a jewelry website. In fact, it will multiply as you have to maintain your website from time to time. Also, you need to check and change lots of stuff if you want to run your website properly.
Here we have listed down all the necessary maintenance activities to ensure a smooth flow of your business:
Update prices regularly:
Product or service prices don't remain the same all the time. It might fluctuate due to special sales, availability, and market demand. So, you have to change the pricing of your products regularly and keep it up-to-date.
If you don't change the price then, you will face a huge loss in your business and lose customers' trust which will make you suffer in the long run.
Check the discount code:
It is very important to check whether your discount code is working. Because sometimes, discount code doesn't work for various technical issues, leading to customer dissatisfaction. So, recheck every time whenever you will launch a discount code.
Test the checkout process: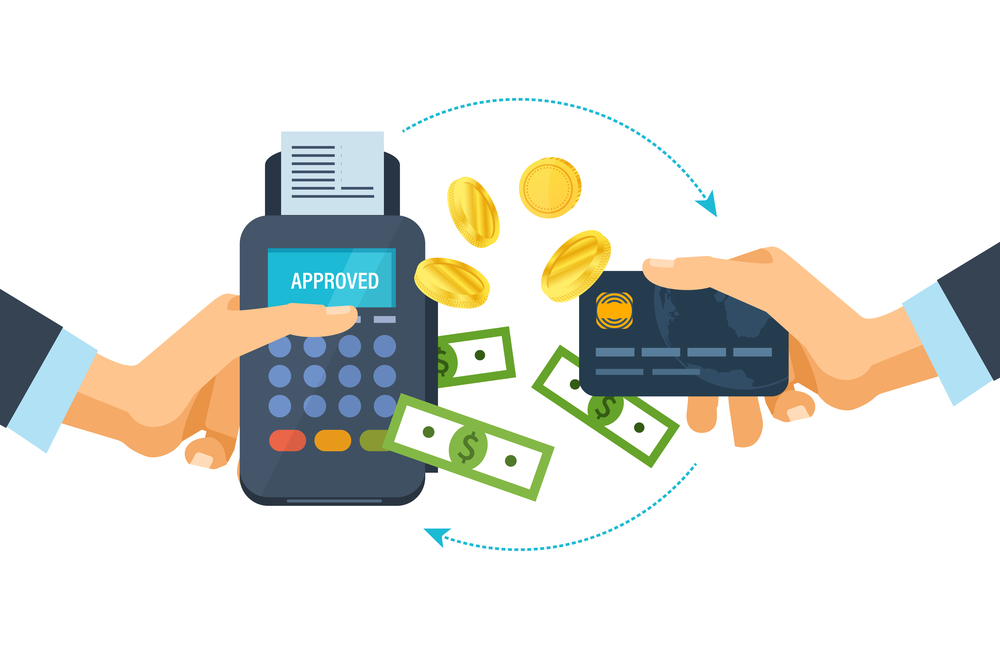 Never forget to test the checkout process as people won't be able to complete payments with a faulty checkout system. Also, ensure all the popular payment gateways are available while making checkout.
Improve your website according to customer feedback:
Customer feedback means the opportunity to improve business which you should never ignore. This feedback can be on your products, website UX, and anything. Make sure you are always open and comfortable with customer feedback. And, take the necessary steps to bring site or product improvements.
Update your website content:
Backdated content will picture a wrong image and provide your audience with incorrect information. This deprives your customers or visitors of the information they should know. As a result, your customers will get confused about what to believe and what to not.
Add flash sales or badges to the product:
Sale badges can draw customers' attention and persuade people to buy products at the best price. That's why you should add flash sales or badges and update them after the end of the sales.
Get started with an online jewelry store
Congratulations! Now you can set up your jewelry website with proper online business planning and method. All you have to do is follow the above eight easy steps on how to start a jewelry business website from home and maintain it from time to time.
Also, must consider which tool you are using to build your jewelry store. We have shown the whole process using ShopEngine. Because this tool offers every option to build a fantastic jewelry website such as partial payment, backorder, pre-order, etc. So, make use of the best and most appropriate tool to create a jewelry store.