How to Set Up Pre-Orders on WooCommerce in Two Easy Steps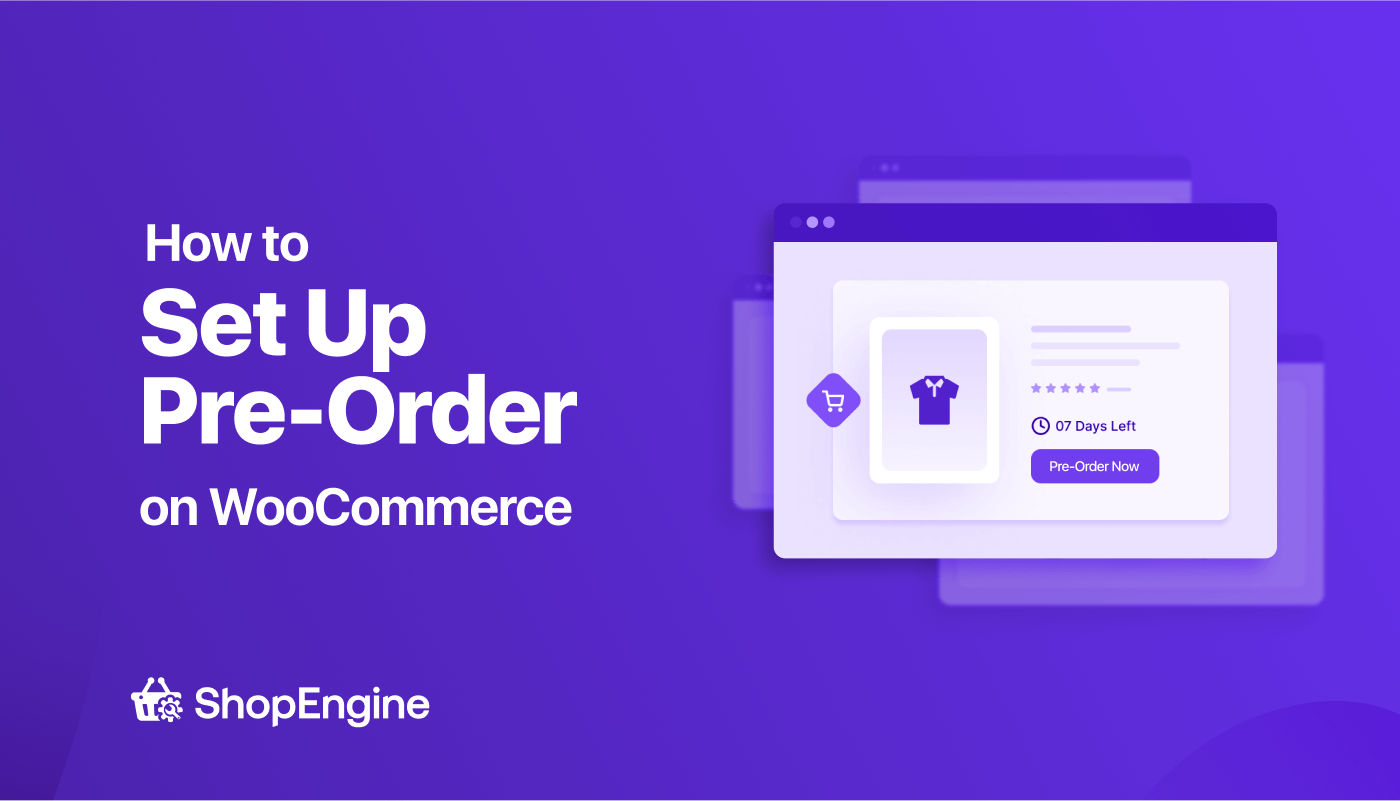 Eager to know how to set up pre-orders on your eCommerce store through which you can facilitate your business, its revenue, and cost?
Without any doubt, the pre-order system is very essential for successfully running any kind of business. Because it maximizes business opportunities and lets you start a business by investing a minimum amount of money. Moreover, earning pre-revenue is also possible through it.
Meanwhile, you can anticipate demand for a particular product by adding pre-order to your eCommerce store. Now you will hardly find a WooCommerce store that doesn't have this option. So, not adding a pre-order system to your business site can limit opportunities and success for your business. Thus your eCommerce store will remain behind compared to other stores.
To let you stand out in this competitive world, here I will discuss how to set up pre-orders on WooCommerce in the easiest method that requires no coding.
What is pre-order on WooCommerce?
A pre-order system is a facility for your WooCommerce store that lets your customers order a product that hasn't been produced or is out of stock. This will let you collect orders from your customers in advance so that you can get a clear idea regarding your market demand.
How to set up pre-orders on WooCommerce in two easy steps
Setting up pre-order on an eCommerce website is very tough without using any WooCommerce builder or pre-order plugins. Since you need to add this through coding which means putting in lots of effort and time. Besides, if you don't have coding skills then, you need to hire a developer who will do this for you. Which will enhance your business cost.
Now the best way to solve this problem is to add pre-order using WooCommerce builder or a dedicated pre-order plugin. I have used ShopEngine, the WooCommerce page builder to add pre-order to your site. After installing this best pre order plugin, just adopt the step-by-step WooCommerce setup for making this system available on your site.
Step 1: Enable the pre-order module.
First, for adding a pre-order with ShopEngine, you need to enable its pre-order module. To do it, visit your admin dashboard and hover your mouse over ShopEngine. Then, press modules and enable the module like the image.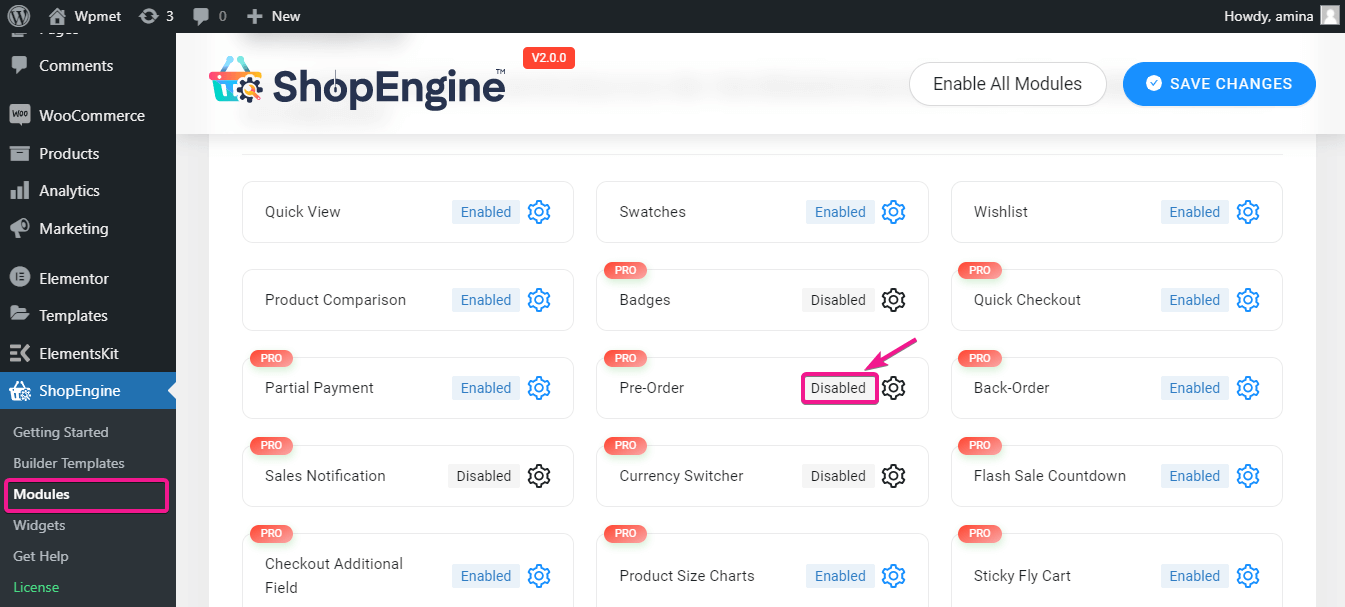 After that, you have to activate the module and click the save changes button.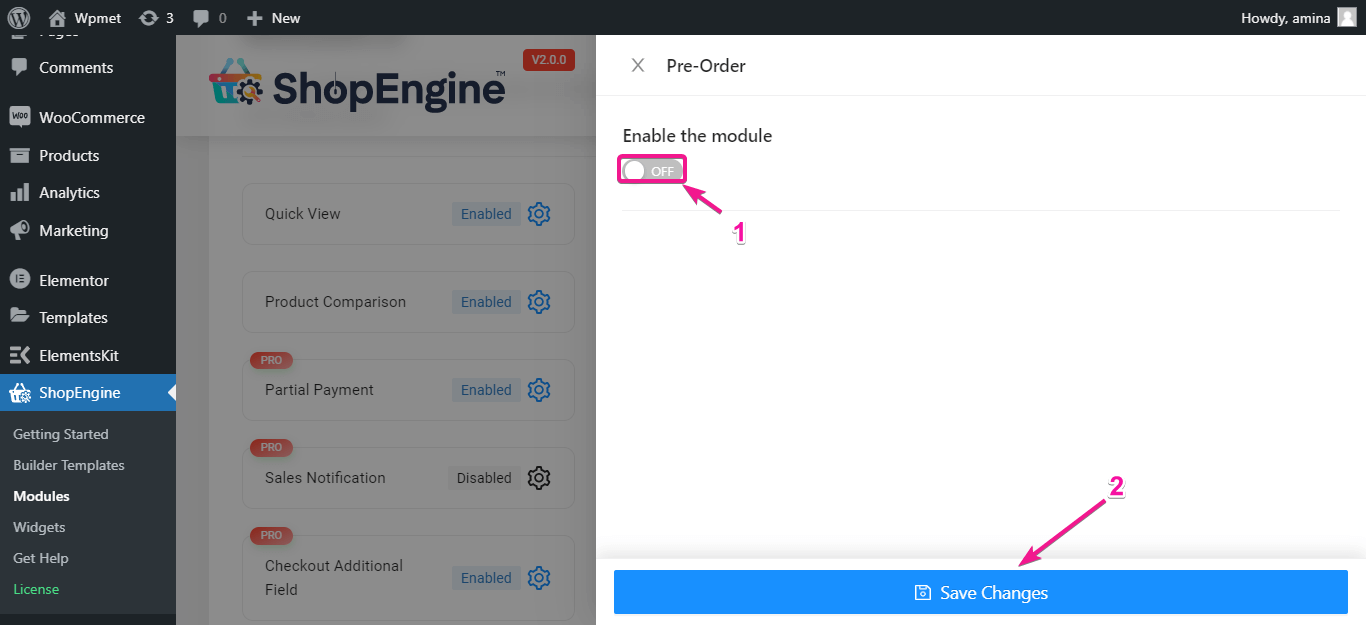 Step 2: Add pre-order to the product.
After enabling the module, it's time to add a pre-order system. For it, visit product>> all products and edit the product for which you want to set a pre-order.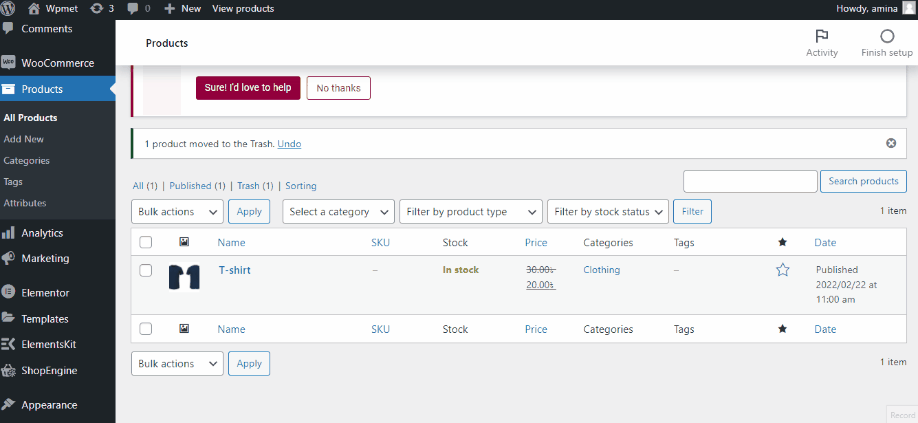 It will redirect you to another page where you can add a pre-order system. Now click inventory for adding a pre-order product.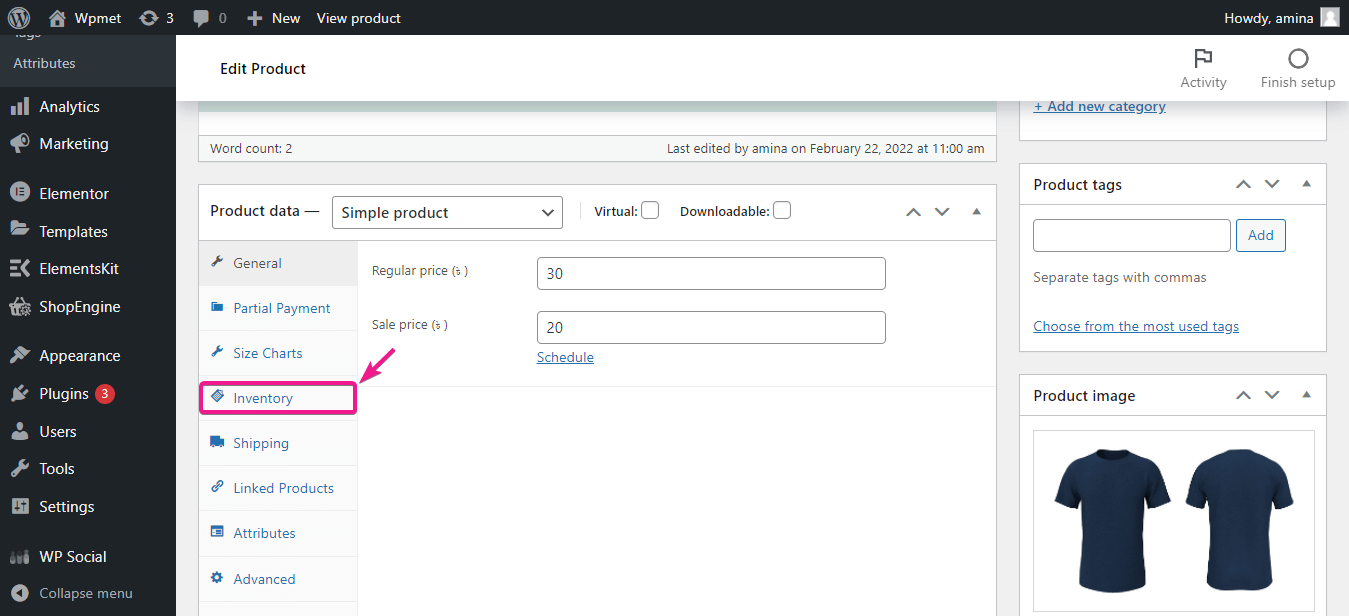 Here, you need to put some information for setting up pre-order. Fill in the following areas for adding WooCommerce coming soon product:
Stock Status: Choose pre-order as stock status.
Allow maximum order: Enter the maximum number of orders a person can place for a single product. You can set it according to your production capacity.
Available on: Put the date when your product will be available.
Pre-order price: Set the price for your pre-order item.
Pre-order product message: Through this field, you can give a message regarding your pre-order product.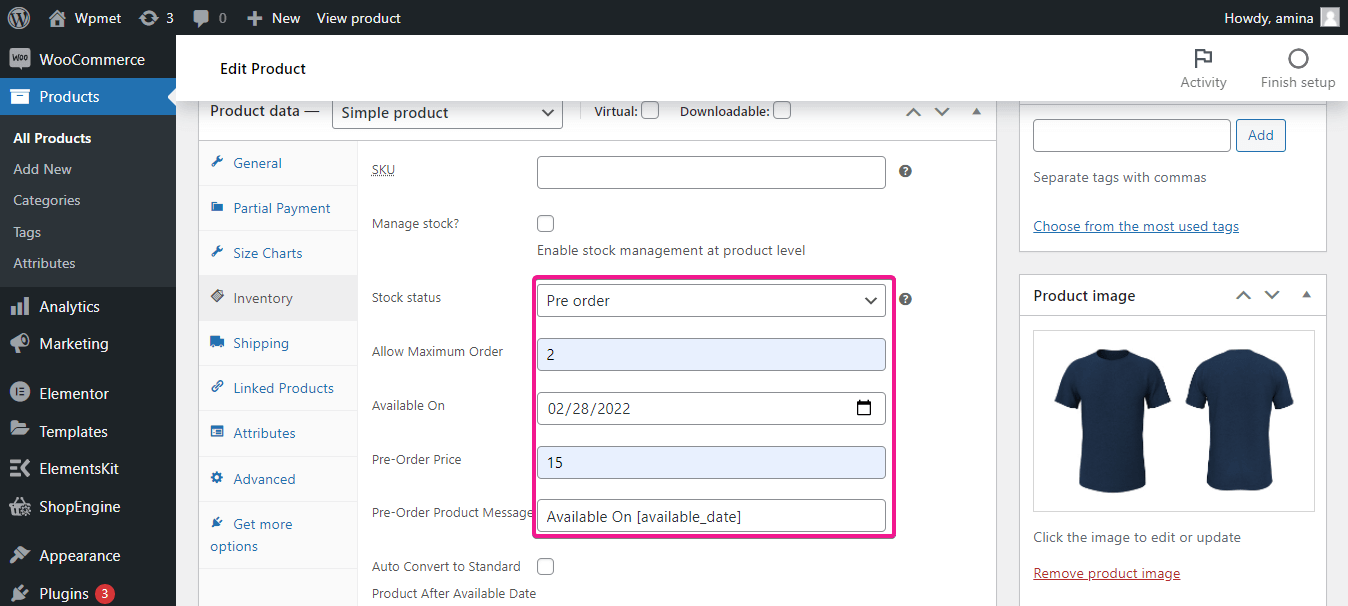 Finally, you need to click the update button for adding pre-order to your product.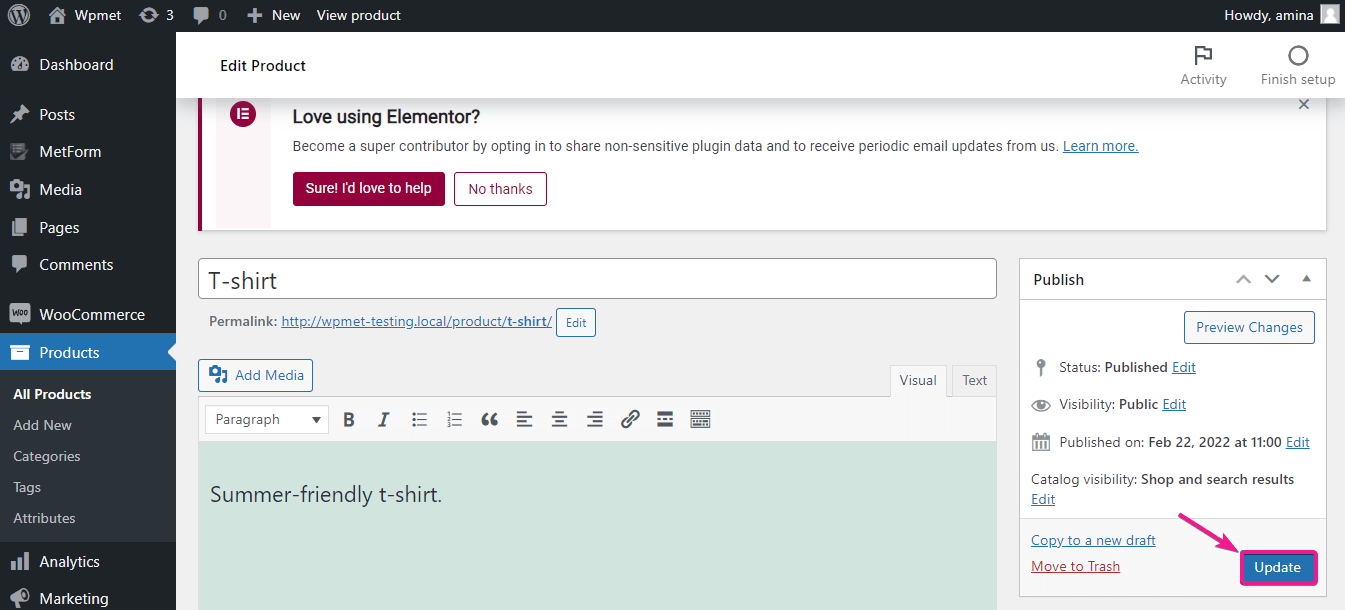 After updating, your pre-order product will be live. To view your pre-order product go to products>> all products then, select the view option of your pre-order product. It will redirect you to the front end from where you can view your pre-order system.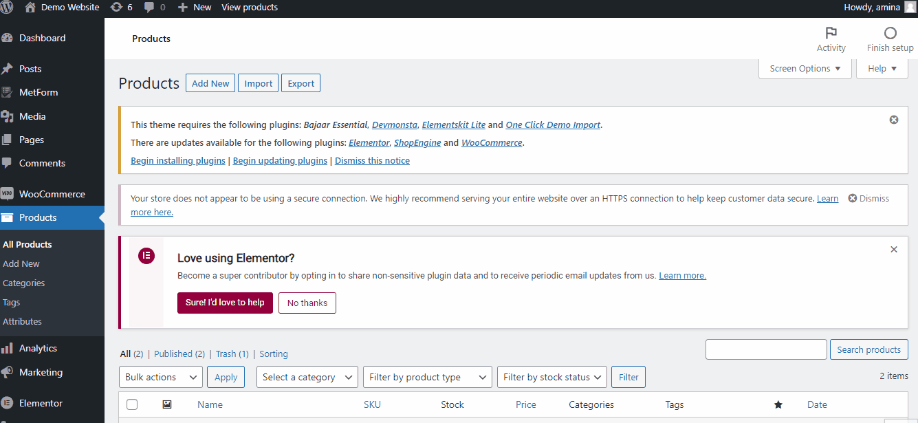 Checklist to launch your online store
"Build a successful eCommerce store from scratch"
Why do you need to add a pre-order system to your WooCommerce store?
Adding pre-orders to your WooCommerce store is beneficial for your customers and business. Because customers can pre-order products and on the other hand, you will get a clear idea of the market demand. As a result, you can stock products according to that. Moreover, adding a pre-order system will facilitate your business in many ways. Here I have pointed out all the benefits of adding pre-orders or WooCommerce coming soon products:

Driving sales:
It can enhance your sales ten times more than before. Because your customers can pre-order different products and you can stock those products according to the demand. You can generate sales throughout the months after adding this system.
Higher conversion:
A Pre-order system will increase conversion rate by enhancing business opportunities. Customers can order products that are unavailable in stock. As a result, you can earn a pre-revenue by taking advance for pre-orders. Besides, you don't have to invest a large amount of inventory. This will reduce your business cost.
A clear idea of product demand:
This is the main facility for adding a pre-order system. It will help you to manage stock. You don't have to stock a large number of products. It enables you to order from your manufacturer as per requirement. Besides, you can have a decent number of products in stock.
Production as per requirement:
Adding pre-order system is not only beneficial for your business but also helpful for your manufacturer. Your producers can produce products after knowing the demand. As a result, they don't have to manufacture extra.
Establishing competitive business:
Pre-order will facilitate your business by increasing sales, conversion rate, gauging product demand, etc. If you don't add this system to your eCommerce site, you will lose one of the biggest opportunities to reign in this competitive industry.
Easy stock management:
Here is another great benefit of adding pre-order system which is stock management. A pre-order system will let you stock products according to the demand so that, you can reduce the risk of stocking a large number of products. You can stock new products from time to time as your stock will be clear because of the pre-order system.

Final thoughts on adding a pre-order system:
Whether you want to run a toy or fashion website, adding pre-order will let you start a business with near to zero investment. Through this pre-order system, your customers can order a product for which you need to invest a minimum amount of money. It means the product hasn't been manufactured or the product is currently out of stock and will stock in the future.
Now after finding out the product demand from pre-orders, you can inform your manufacturer to produce an exact amount of products. Besides, you can receive advance payment for your pre-order products which will let you earn pre-revenue.
Since here you have already found out how to set up pre-orders on WooCommerce with ShopEngine then, adding it to your WooCommerce site wouldn't be a big hassle. Moreover, you will need no skills to follow step-by-step WooCommerce setup to add pre-order system because ShopEngine is the most user-friendly WooCommerce builder right now. So, add it now and maximize your eCommerce business sales.