How to Export and Import Elementor Templates with a Few Clicks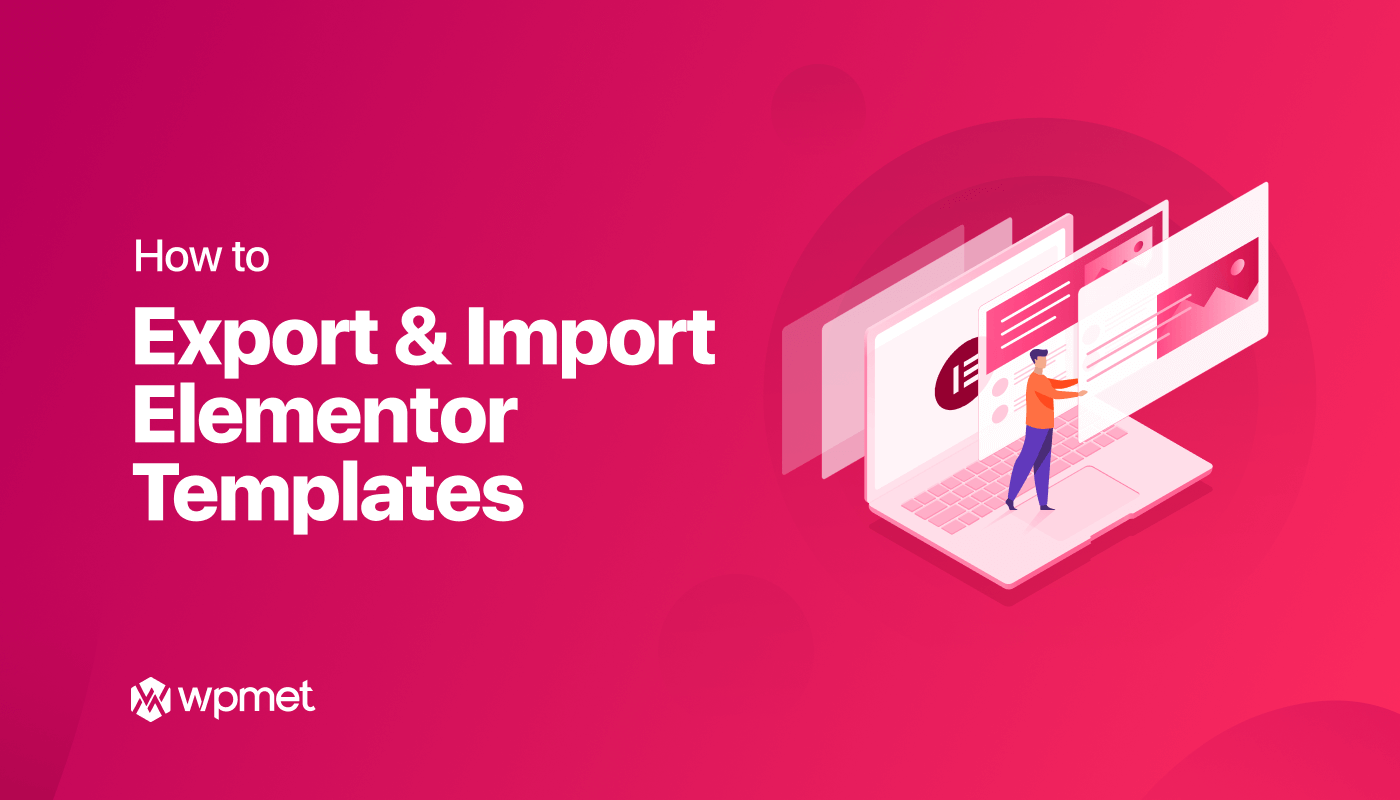 Tired of making the same design again and again for different pages using Elementor? How about if you create a design and save it as a template for your future pages? Yes, I am talking about importing and exporting Elementor templates.
If you just have begun with the page builder, you might not know how to export and import Elementor templates to another page. Don't worry! It is easier than you think.
In this post, I am going to show how to export and import Elementor templates.
How to export Elementor template?
Have you installed Elementor already? If not, install Elementor and then follow the process below.
Before you export an Elementor template, you need to create a template. Go to your WordPress dashboard and then create a page where you want to design an Elementor template.
Go to WordPress dashboard > Pages > Add New. Now choose Edit with Elementor as you are going to create the template with Elementor page builder.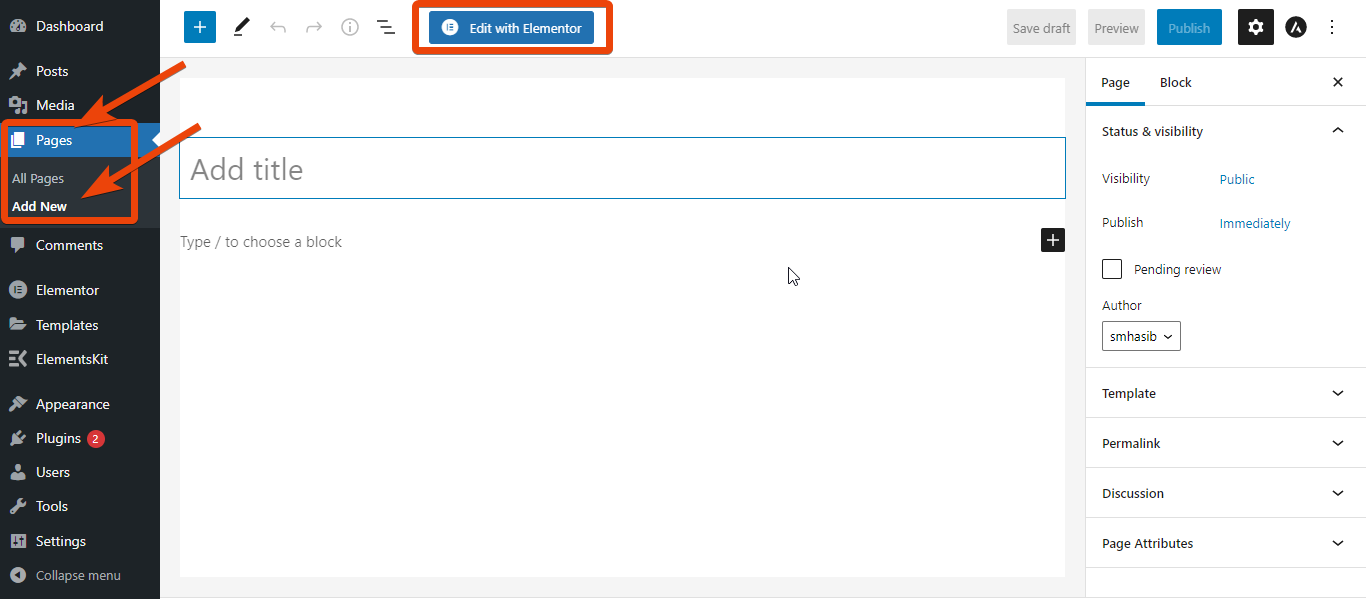 Now design the page as you want. Here you can use any elements of Elementor. If you are looking for more customization, use the ElementsKit addon for Elementor. Add the widgets and give the perfect look to the page.
Once the design of the page is ready, publish it and you will then export it.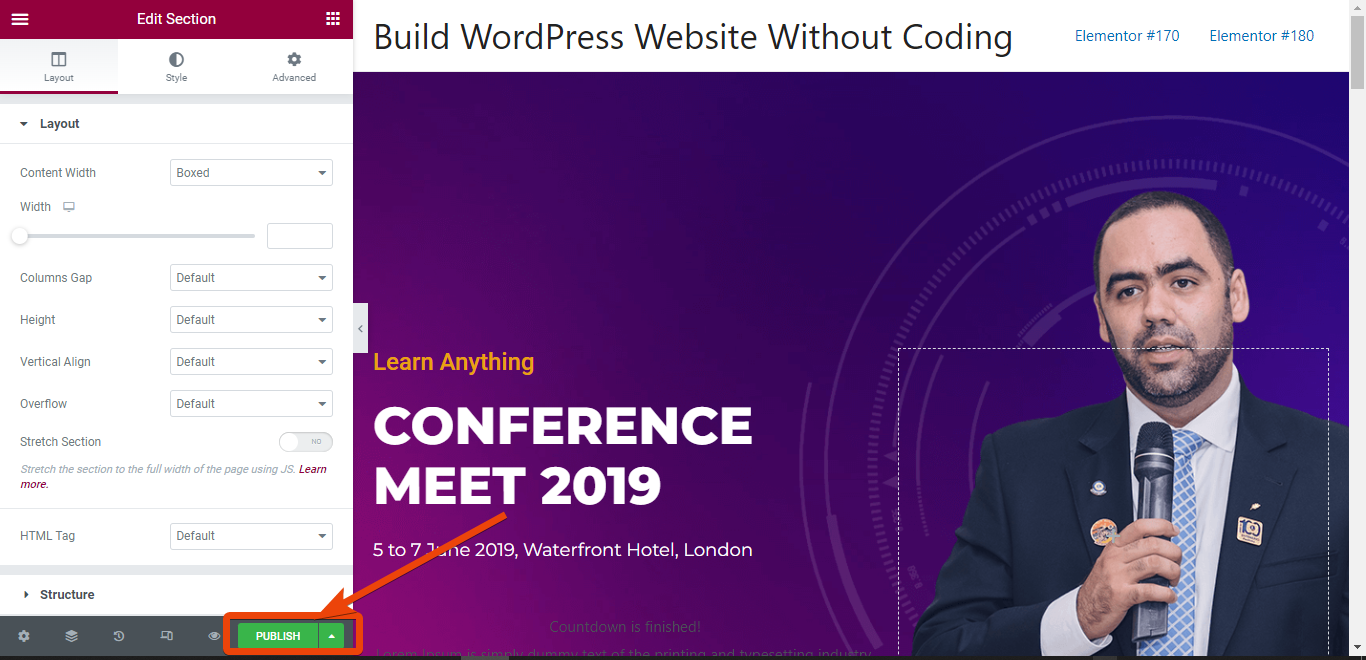 On the left bottom of the Elementor page editor dashboard, you will see a button called 'Update'. Beside the button, you will see an arrow.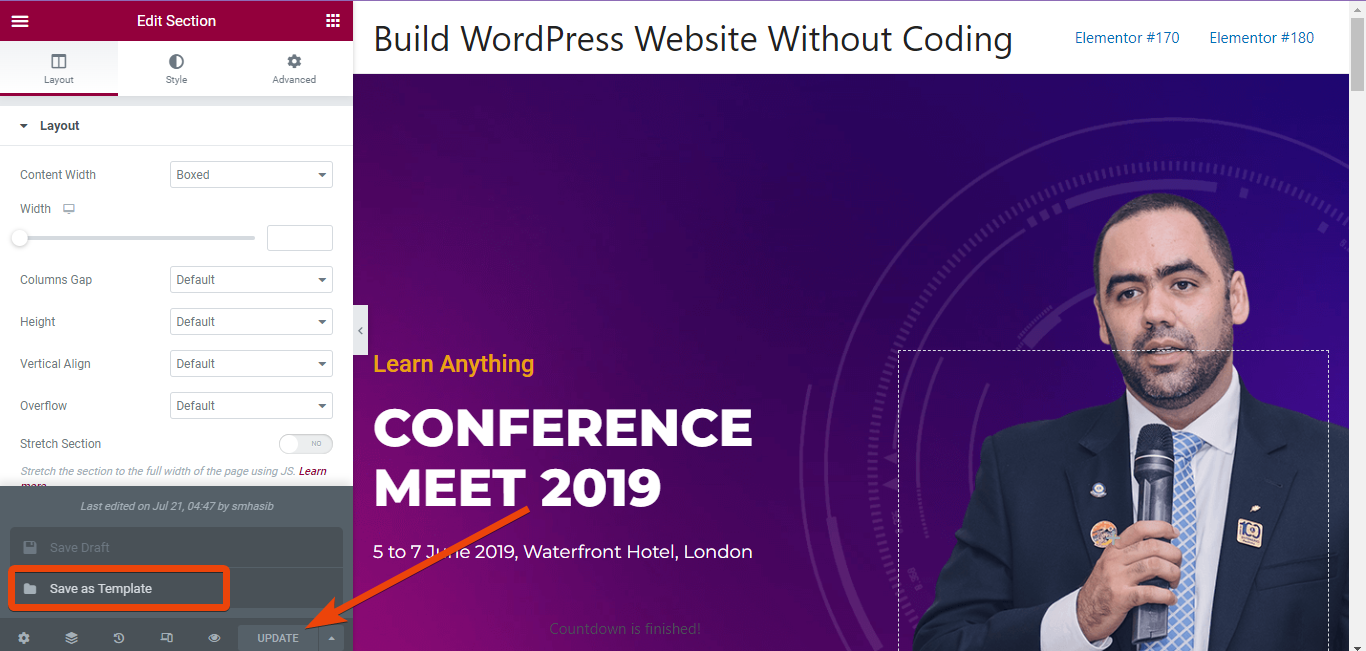 Click on it and it will show the 'Save as Template' option. Hit the button, give the template a name, and click on save. It will create an Elementor template as a .json file. You will see the ready templates in the list from where you can import them for other pages.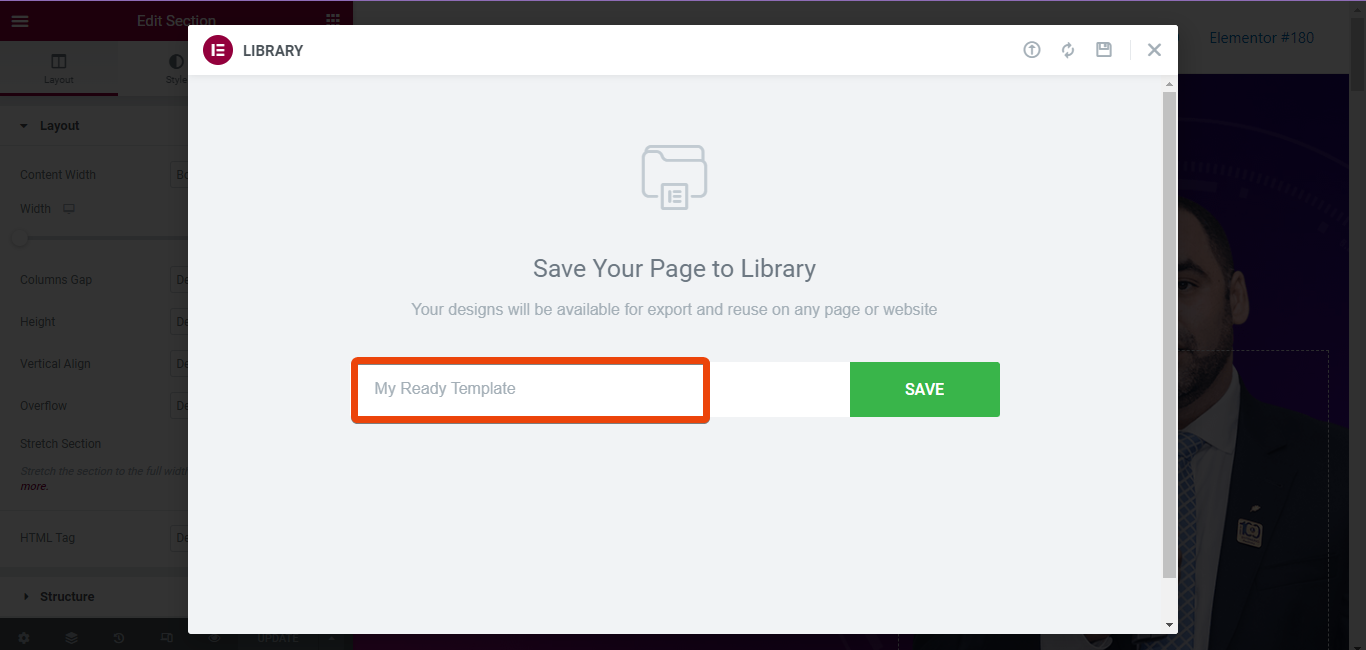 To export and save the template to your PC, go to My Templates. Then export the template from the saved templates and save it to your PC. You can then use it for other pages and any other website as well.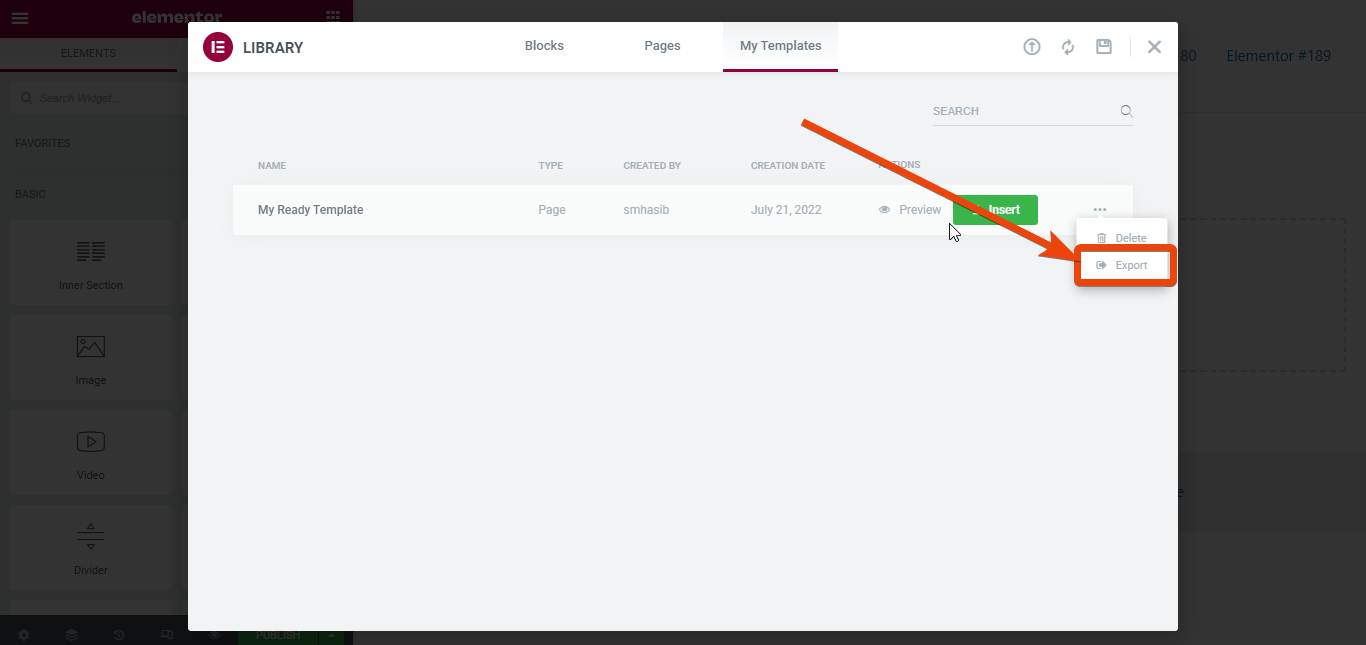 How to import Elementor template
In the previous steps, you have seen how to export the Elementor template. After you export a template, you can import Elementor template to page of a WordPress website.
To import a template with Elementor, create a page from the WordPress dashboard and then choose 'Edit with Elementor'. Or, you can add the template to an existing page as well.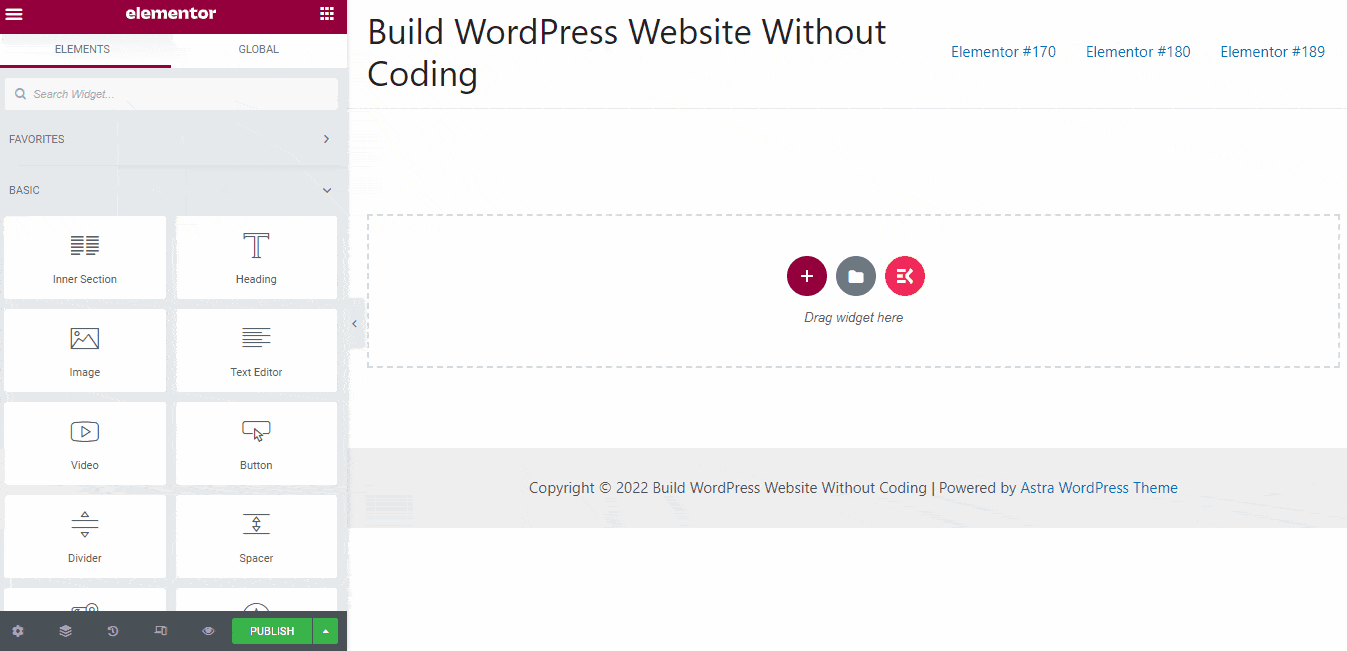 Once you land on the Elementor page editor, click on the 'Add Template' option. Now navigate to the 'My Template' tab and you will see all your saved templates. If you have exported the template to your computer, you can also upload the template from there. So, whether it is the existing website or a new one, you can use the ready Elementor templates.
Looking for the best way to use Elementor Flexbox? Check the post below 👇👇
What to do if Elementor template export/import is not working?
If you created an Elementor template a long ago and are trying to use it for a WordPress website, you might find the template is not working. In tat case, you won't be able to export and import Elementor template. It mostly happens due to distinct versions of Elementor.
An Elementor template that is created with an old version might not work with the latest version. If you want to use the old template for your WordPress website, you will have to downgrade the version of Elementor.
To downgrade Elementor's version, go to wordpress.org and search for Elementor. From the Elementor's page, go to advanced view and from the bottom left choose the Elementor version that you have used for the template.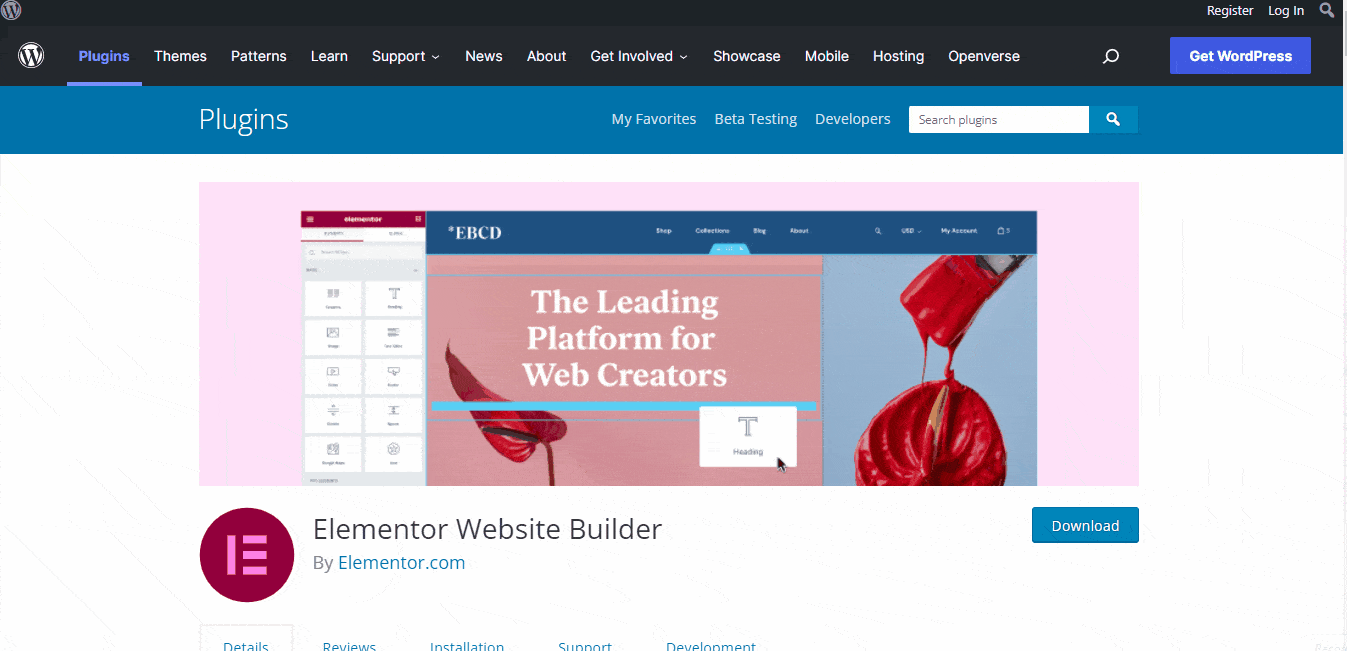 How to create an Elementor template?
You can create an Elementor template in the same way as designing a page with Elementor. Before you start, just make a list of the elements you want to integrate on a page.
In the next step, from the widget library, pick the widgets that you need for the design. If you have installed the ElementsKit addon, it will be a bonus and you will find tons of new options to design a new Elementor template.
Even with the free version of ElementsKit, you can enjoy advanced features. And the pro version will give you limitless freedom to design a perfect page for your WordPress website.
Final words
Now you know how to export and import Elementor template. It will reduce your effort and time to design a new webpage. You can even replicate a particular section of a website instantly. Go for it and try to create different templates so that you can save time.