Why You Must Avoid Nulled WordPress Plugins & Themes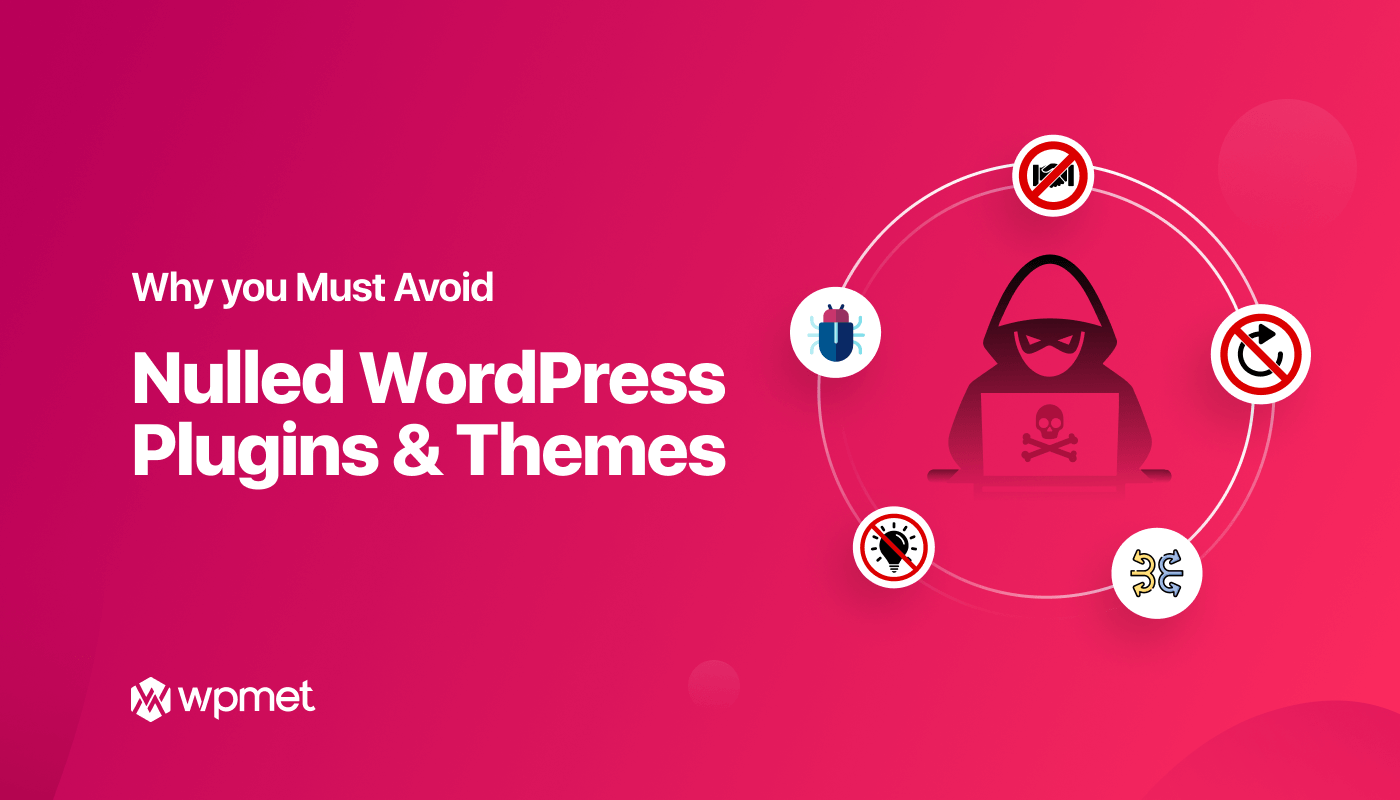 Are you using nulled WordPress plugins and themes on your website?
Well if you are, I am sure you are probably doing so to save some money.
But did you ever think about why someone would give you a premium plugin for free? What's in it for them?
Well, you should. Because these nulled WordPress plugins and themes may not cost you money but they will cost you many valuable things related to your website.
And that's why you should avoid using nulled WordPress plugins and themes. To learn more about what nulled plugins and themes are and why you should never use wp nulled themes and plugins, keep reading…
What is WordPress Nulled Plugin and Theme?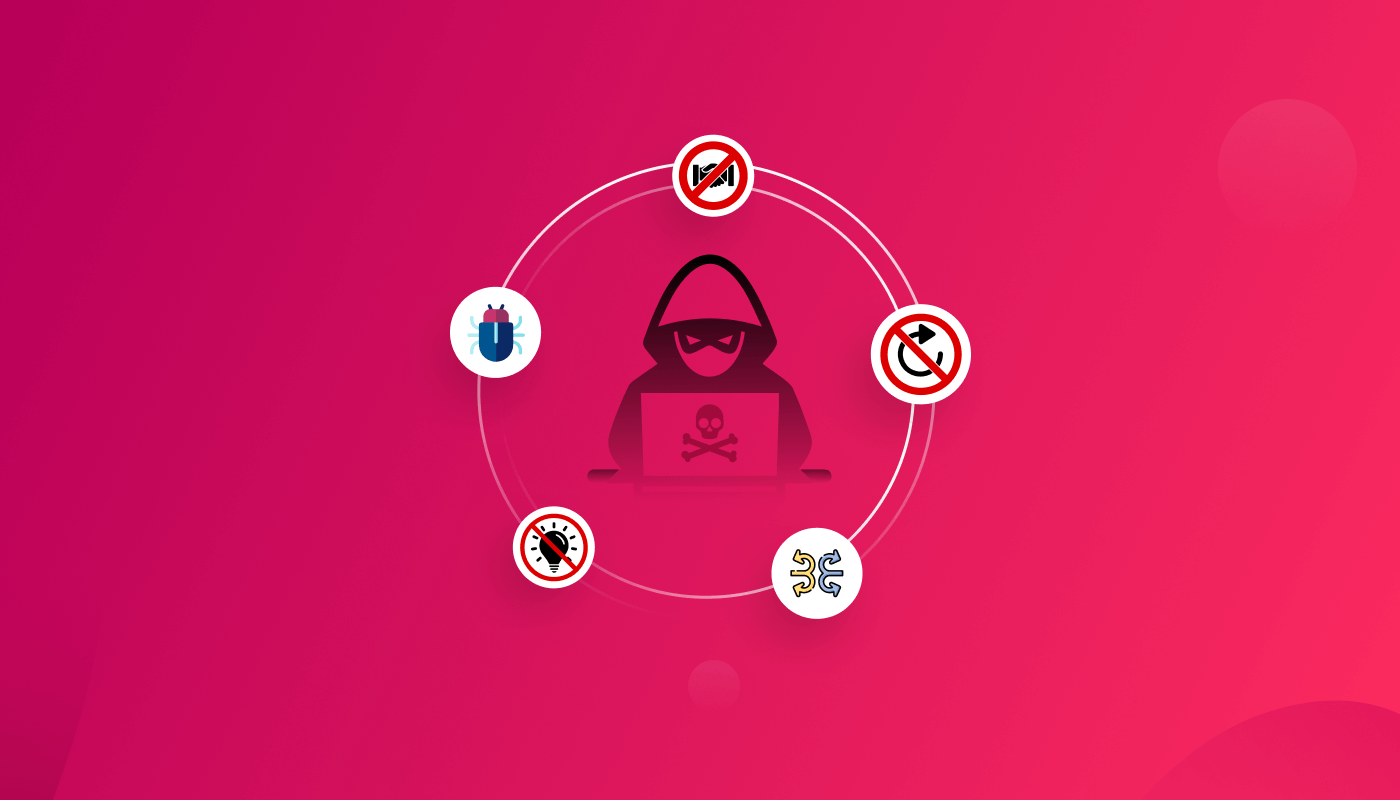 WordPress nulled plugin and theme are the pirated versions. Usually, WordPress plugins and themes come in free or Premium versions. Sometimes the premium plugins also provide a free version of the same plugin with limited features. In such cases, the plugins are called freemium plugins.
But some people distribute the cracked premium version of WordPress plugins for free. These premium plugins and themes that are available on a third-party site for free (at times at a very minimum cost) are considered WordPress nulled plugins and themes.
Basically, if a premium plugin that you get from a website/owner that is not the authorized developer of that plugin or an affiliate seller is considered null.
The idea seems a little illegal and harmful, right? Because it is. Move on to the next section to figure out why you must not use the WordPress nulled plugin and theme.
Why You Must Avoid Nulled WordPress Plugins & Themes
The reasons for not using nulled WordPress plugins are far too many to cover in one article. So, I am going to mention the most significant ones that you must know about.
❌ Security risk
The most important reason for which you should say "No" to nulled plugins and themes is security. The moment you install a wp nulled plugin or theme on your site, you put your site at the risk of getting hacked.
Because there is a high possibility that the null plugin has been injected with malicious code to make it available for free. These codes can hamper your WordPress security.
While the free aspect makes it lucrative, it puts your website and site's data in danger. As a result, in the hope of saving some money, you could actually lose your whole website.
❌ SEO issue
As nulled wp plugins and themes carry spam or malicious links, it can badly affect your SERP rank.
Spams and malicious links will decrease your site's domain authority and as a result, you will lose the chance of ranking high on the SERPs. And if you already have pages that are ranks high, then you will very likely lose those.
Because Search Engines focus on providing the best user experience and spammed websites are proven to provide a bad user experience.
❌ Compromise with confidentiality
A successful business is built by gaining and keeping customers' trust in your brand. You can lose your customers' trust in your site if you compromise customers' personal information.
When you use a nulled wp plugin or theme, you are compromising the confidentiality of your customer's sensitive data like username, password, personal profile information, etc.
And the worst part is that there is no way you can tell when your customer's private information has been accessed by others. You may know it after you start getting angry emails from your customers. But by then, it may be too late to recover your consumer's trust.
❌ No update may lead to an incompatibility issue
Since there is no paid subscription linked to the nulled wp plugins or themes, you will not get any new updates and the latest features.
However, the thing that may cause more issues is your software may become incompatible with the latest technology and WordPress itself. These will cause your customer to have a bad user experience. Besides, it may cause complicated errors at times.
❌ No support
With a premium license, you get official support from the development team that built the plugin. In the long process of developing and maintaining a WordPress website, you will need support from the dev team.
But with the nulled plugin, this option will not be available for you. Because people who sell nulled wp plugins and themes have no incentive to help you with the bugs and errors you may face. On the other hand, a premium product offers support as part of the subscription.
Since the team who built the product is earning money by providing you support with the package, it benefits them as well. So, if you don't want to be stuck with a technical problem with no one there to help you, you should avoid nulled WordPress themes and plugins.
❌ Legal issues
Premium plugins are protected by copyright laws. So, if the plugin owners don't provide you the access or you don't buy the license, using that plugin is illegal. And if your luck is not supporting you, then using a null WordPress plugin may lead to legal proceedings.
As a consequence of using an illegal product that you have no legal right to use, you may end up losing a lot of money than you were hoping to save by using nulled plugins.
❌ Bad user experience
I know I have mentioned that the use of wp nulled plugins may result in a bad user experience. But it's worth mentioning as a separate point. Because, if your site can not provide a good UX, then your website can not retain traffic and you can not sell from your website.
In short, a bad user experience will not only ruin your consumer's time but also ruin all your efforts as you will not get any results. So, to ensure you achieve the goal you want to reach with a successful WordPress site, make sure you avoid the wp null plugins.
❌ Discourage developers
Increasing usage of nulled plugins will definitely discourage the hard-working developers who spend hours and hours coming up with new innovative plugins to make your life better. Because developers work hard to build premium plugins so they can earn a good amount of money in order to lead a good life.
But, when someone uses a free nulled version of their product, they get no financial benefit. As a result, credible developers will get demotivated and will not put effort into creating innovative plugins. And this will hamper the whole WordPress community along with the WordPress site owners.
Now, do you realize the danger of using WordPress nulled plugins and themes? It's more harmful than it sounds! So, it is always advised to avoid WordPress nulled plugins and themes.
Besides, if you can't afford the premium plugins, then you can always use a free version. There are many high-quality free and freemium plugins available that you can use to develop your website and avoid the bad effect of using the nulled plugin at the same time.
Benefits of using Licensed WordPress Premium Plugins
Now that you know how you should avoid nulled products, let's have a look at all the benefits of using WordPress Premium Plugins:
You will have access to all the latest updates and features
24×7 support will be available in case you need help
Your website's data privacy will be maintained
You don't have to worry about your site's security
Since you will use an authorized plugin, you won't have to face any copyright issues
You can request to add new features to the plugins
From time to time, you will also get discounts on their related plugins.
Speaking of discounts, let's move on to the next section to find out how you can enjoy some discount on premium WordPress plugins.
Get Wpmet's Premium plugins: Special Discount
Are you using Elementskit nulled, Metform nulled or Shopengine nulled?
If you are using any of these Elementor nulled plugins because you find the premium plugins cost a little more than your budget, then it's time to go premium in the right/legal way.
How?
Well, since we have found out, there are people out there who are using the nulled version of our plugin (Elementskit nulled, Metform nulled or Shopengine nulled), we have decided to offer 20% discount on all our products so you can use the premium plugins at a much lower price.
💰💰 Use coupon community20 to get 20% discount on All Wpmet Premium plugins.
Let's have a look at short overview of Wpmet's plugins (in case, you are new to our site):
Elementskit is an all-in-one addon for Elementor. It provides you with 85+ widgets, 500+ Ready Sections, and 35+ Ready Pages. Moreover, you get the most advanced header footer builder and mega menu builder for Elementor.
This premium plugin is already helping more than half a million people to build their websites with ease.
You can join this amazing community of ElementsKit at a much cheaper price with our latest discount. And if you are currently using a nulled ElementsKit, it's your chance to upgrade and join the authorized community.
ShopEngine is the Ultimate WooCommerce builder for Elementor. You can regenerate or custom-build your complete WooCommerce website with this premium plugin. ShopEngine provides 9+ templates along with 13+ modules with many more new features in the development stage.
This plugin offers everything you would need to turn your WooCommerce store into a sales machine. And now you can get this useful and wholesome WooCommerce builder at 20% less price.
MetForm is the most flexible form builder for the user-friendly page builder Elementor. It's a total drag and drop from builders with huge amounts of prebuilt forms to make your life super easy.
Moreover, this form builder supports multi-step form, conditional logic, calculation logic feature, and many more. Furthermore, it provides seamless integration with payment gateways.
Want to grab the authorized license of these high-quality premium plugins? Now you can get all our premium plugins at a 20% discount. So, click on the button below to grab your premium and genuine premium plugins and join our wonderful Community.
Frequently Asked Questions
Let's have a look at a few of the frequently asked questions about nulled WordPress plugins and themes with answers.
Is it safe to use Elementor nulled?
No! Using the Elementor pro nulled version will put your website security at risk. Besides, it may not be compatible with the latest Elementor addon and other WordPress plugins.
Is it dangerous to use nulled WordPress themes and plugins?
Yes, nulled WordPress themes and plugins are unsafe. Because the nulled WordPress plugins can have malware hidden in them. Besides, you can also face legal issues for using a pirated version of a premium product.
Conclusion
Now, you are well informed about the bad impact of using nulled WordPress plugins and themes as well as the benefit of using the genuine premium plugins.
So, if you want to grow your website in an ethical way without having to worry about any future legal issues or security threats, then always go for genuine premium plugins.
Some extra features are not worth compromising your website's security. If you can not afford a paid plugin, then stick to the free plugins available at WordPress.org which mostly runs the WordPress ecosystem.
But in this competitive world of eCommerce, you should ensure your website has a premium touch to it. And for that, you need premium WordPress plugins.
So, No more Nulled WordPress plugins! Click on the button below to get high quality WordPress premium plugins at a unbelievable discount rate. Join our amazing Wpmet Community.