GetGenie vs Frase vs Surfer SEO — A Detail Comparison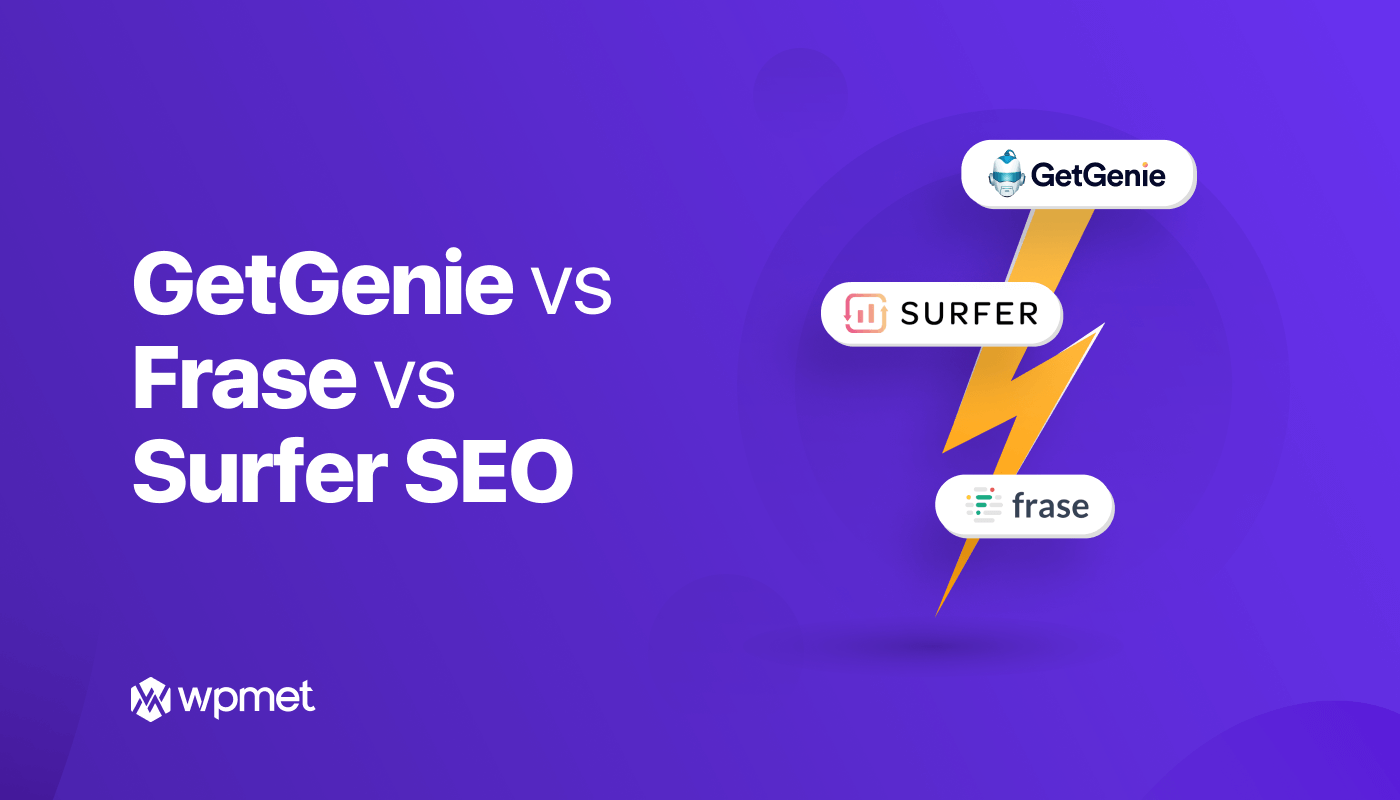 You can write great content and still end up with no traffic simply because you didn't optimize it properly.
Now there are two ways to optimize a content — manually and using tools. Considering the competition in content marketing, it is always better to use tools for optimization.
Three popular tools for optimization are Frase, Surfer SEO, and GetGenie.
This GetGenie vs Frase vs Surfer SEO will present a detailed comparison between the tools to make it easy to choose the right one.
Overview of GetGenie
GetGenie is an Ai-powered writing and search engine optimization tool. With the help of this Ai tool, you can perform keyword research, competitor analysis, audit your content, and optimize it.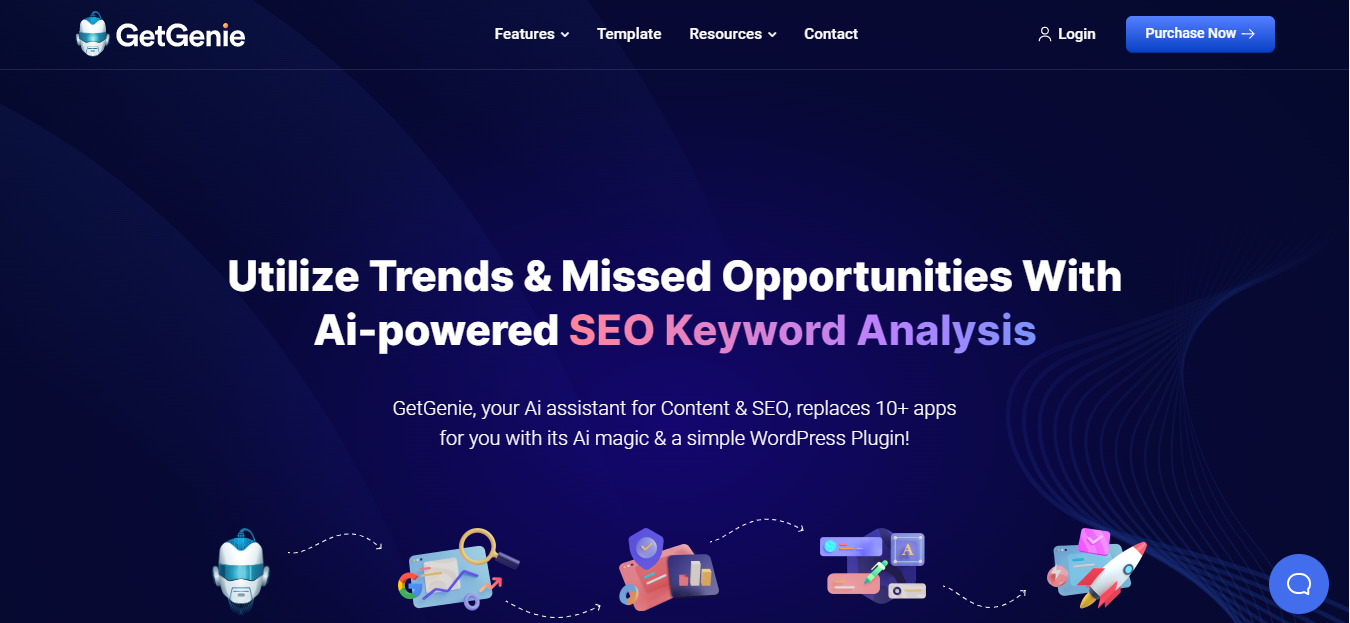 Unlike most Ai tools, you won't have to use separate tools for each of these tasks. The best part is that GetGenie has a WordPress plugin that works directly within the WordPress dashboard.
Pros
Available both as WordPress plugin and web editor
Suggests NLP keywords for better optimization
Content scoring system helps to understand content quality
Available free subscription with 25,00 words per month
Cons
Doesn't support all the features in all languages
Overview of Frase
Similar to GetGenie, Frase is a combination tool for writing and SEO. With Frase, you can write content with the help of Ai and optimize it for search engines in just a few steps. It features a topic model that enables users to identify competitor data and apply the same strategy for new content.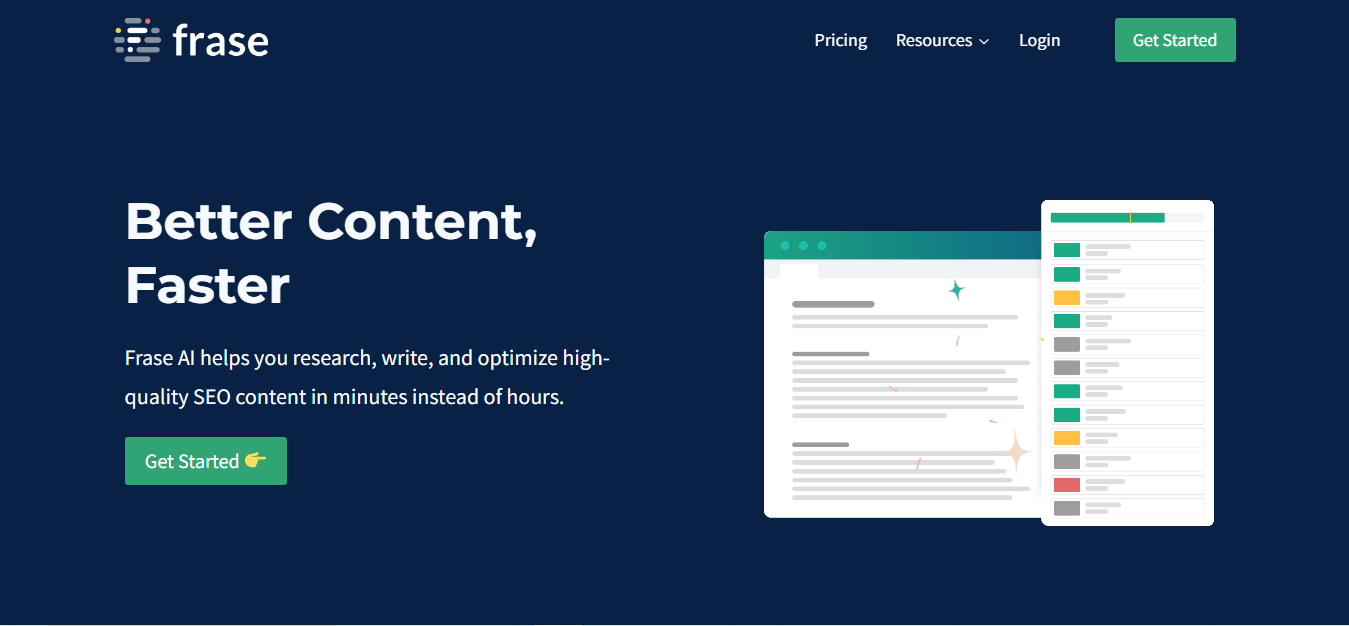 Moreover, the Frase SEO tool can gather data from the search console and discover new opportunities for content.
Pros
Easy to understand interface
Beginner friendly Ai content writing tool
Generates search engine friendly content
Generated content sounds natural and human like
Cons
Doesn't have WordPress integration
The topic model is not 100% accurate
Overview of Surfer SEO
Surfer SEO was one of the early search engine optimization tools with many features. However, currently, there are other tools available that provide similar results. Unlike the other two tools on this list, Surfer SEO does not offer any AI-powered writing options.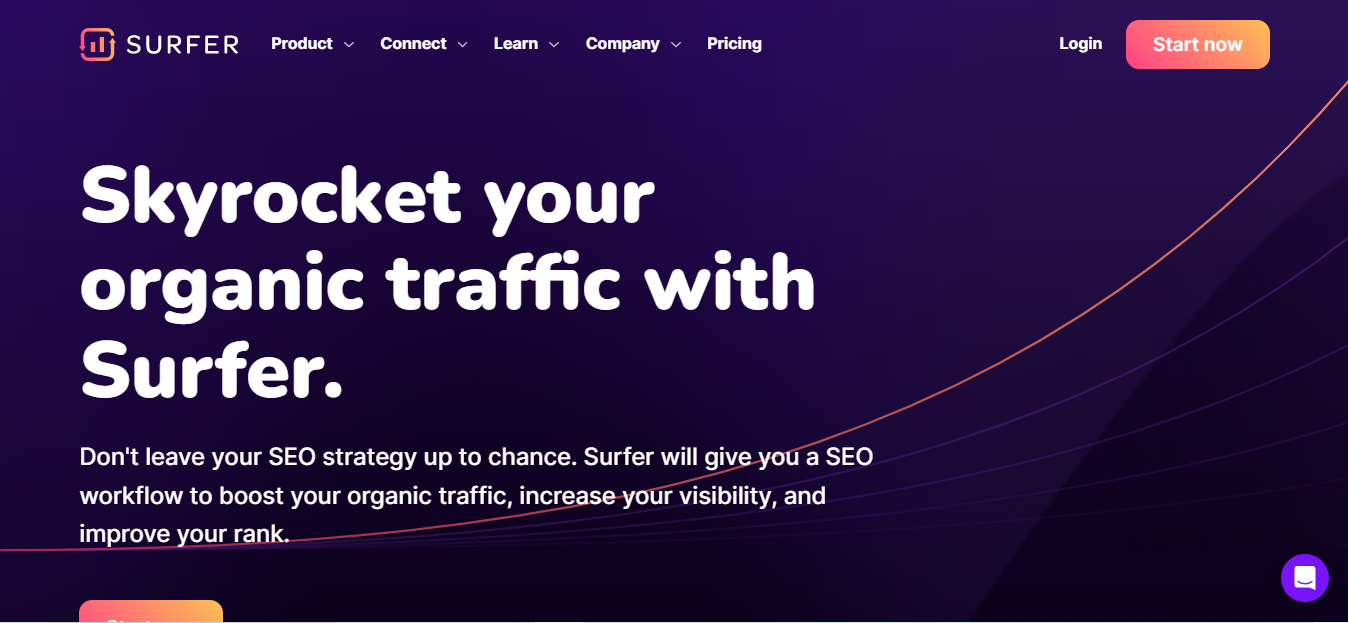 With Surfer, you can identify the topics your competitors are covering and create a content outline based on that information. It helps to identify content gaps and generate better ideas.
Pros
Helps to create content outline fast
Content scoring based on competitors' results
Google doc integration for convenience
Provides NLP keywords to optimize content
Cons
Hard to fulfill its suggestions
Provides too many keywords that conflict with each other
Feature based comparison for Frase vs Surfer vs GetGenie
The best way to compare different tools is to compare their features. Here, I have compared the top features of each tool. Check them out.
Keyword research and content planning
Artificial intelligence has made it easy to find relevant keywords for the seed keyword. If you want to optimize your content effectively, there is no alternative to choosing the right keywords. Each of the tools in this list offers a keyword research option, allowing you to choose your primary keyword and insert it into any of the AI-powered SEO tools to get relevant keywords.
Although the tools may work differently, you will find almost the same types of keyword suggestions. However, GetGenie stands out with an additional feature that allows you to add your custom keyword.
Content creation
Although our discussion is centered on AI-based search engine optimization tools, it's worth noting that some of these tools also offer content creation options. With the help of AI, you can create content and then optimize it for search engines.
Among the tools we mentioned earlier, GetGenie and Frase offer content creation options. You can input a seed keyword and build your content outline by analyzing the keyword. These tools suggest outlines from competitors, and you can also come up with a unique one based on your own ideas.
Completing an entire content piece is incredibly easy with just a few clicks. However, GetGenie provides some additional features compared to Frase. You can try the advanced writing feature to generate search engine optimized content.
On the other hand, Surfer SEO doesn't offer any feature to write content from scratch. However, it does allow you to build a content outline.
Content editor
All of the tools mentioned here come equipped with a content editor, but GetGenie is exceptional compared to the other two. Only GetGenie is available as both a WordPress plugin and a web-based editor. This means that if you are planning to publish your content on a WordPress blog, you can complete all your content creation and optimization tasks right within the WordPress dashboard.
On the other hand, Frase and Surfer SEO have their own web-based editors for content creation and editing. In addition to its own editor, Surfer SEO also offers Google Docs integration, which allows you to use the tool directly within Google Docs.
NLP keywords
It's essential to ensure that your AI-written content sounds natural and human-like, no matter how much you optimize it. One way to achieve this is by including natural language processing (NLP) keywords within your content.
Fortunately, all of the tools we've discussed here come equipped with an NLP keyword suggestion feature. So, no matter which tool you use, you can analyze the keyword to find relevant NLP keywords that will help make your AI-written content sound more natural.
SERP visualization
When optimizing content for search engines, it's crucial to consider your competitors so that you can outperform them. This involves checking the search engine results pages (SERPs) to identify who is ranking better and how they are achieving their position.
To gain a better understanding of the SERPs, it's essential to examine the results closely. However, what if there was a SERP visualization feature that made it easier to analyze the results? Only GetGenie offers this feature, allowing you to analyze competitors and visualize the data for a better understanding. With this tool, you can identify the keywords that competitors are using and compare them to your own.
Content audit (optimizing existing content)
Suppose you already have a lot of content on your website, but you're not getting the desired results. In that case, updating and optimizing existing content for search engines can be a game-changer.
Fortunately, each of the AI-powered SEO tools we've discussed here comes with a feature to optimize old content. You can simply choose the content, run an audit, and get instant suggestions to improve the content. This feature allows you to breathe new life into your old content and optimize it for better search engine rankings.
Pricing
Frase's pricing starts at $14.99 per month, which includes 4 article optimizations per month.
GetGenie's pricing starts at $15.83 per month and allows you to optimize up to 40 articles per month.
Surfer SEO's pricing starts at $49 per month, which allows you to optimize 10 articles per month.
Frase vs Surfer SEO vs GetGenie — which one is the best?
If you consider the features and pricing, it becomes clear that GetGenie is offering the best deal. It provides advanced features at an affordable price to make your content search engine friendly and rank higher.
Additionally, while optimizing the content, you can always check the score and suggestions to make it better. With the help of GetGenie, you can write any kind of content, and the recent addition of GenieChat has brought even more opportunities. You can enjoy using different voices to write your content.
Even if you compare GetGenie with other tools for Ai powered writing, you will find this tools is far better than others.
Frequently asked questions
Have some additional queries regarding GetGenie vs Frase vs Surfer SEO? Then check out the following questions and answers.
Is there any free SEO tool?
While there are no SEO tools that are completely free, there are some tools that offer free subscriptions up to a certain limit.
Why is GetGenie popular?
The GetGenie AI tool has recently gained huge popularity thanks to its advanced writing and SEO features. The best part about this tool is that you can start from scratch and complete the entire process of publishing a blog, all within the same platform.
What are the alternatives?
Indeed, there are other tools available such as Marketmuse and Clearscope that offer features to optimize both existing and new content. However, it's worth noting that they may not have all the features available in the three tools mentioned earlier.
Are Ai SEO tools good?
Correct, SEO tools can be incredibly helpful if used properly. In particular, modern tools for search engine optimization can save a significant amount of time. Additionally, they often maintain a checklist for optimization which can help you stay on track and ensure that you are taking all the necessary steps to optimize your content.
Does a better content score guarantee the ranking?
Each of the tools we have discussed here comes with a content scoring system. However, it's important to note that this should not be the only factor you consider when it comes to ranking your content. In addition to maintaining a good content score, you should also take into account other search engine ranking factors to ensure optimal performance.
Wrapping up
From this GetGenie vs Frase vs Surfer SEO comparison, you can clearly understand which keyword is good for what. Now it is your turn. Choose the right tool and start optimizing all your content to get great results. You will be blessed with the power of artificial intelligence for sure.