List of Short-Code #
[wfp-forms]: Short-code for showing donation of both type. A typical example is [wfp-forms form-id="200″ form-style="all_fields" modal="No"]. Here form-id is the campaign form id you will get during adding a campaign. See this below image to understand clearly.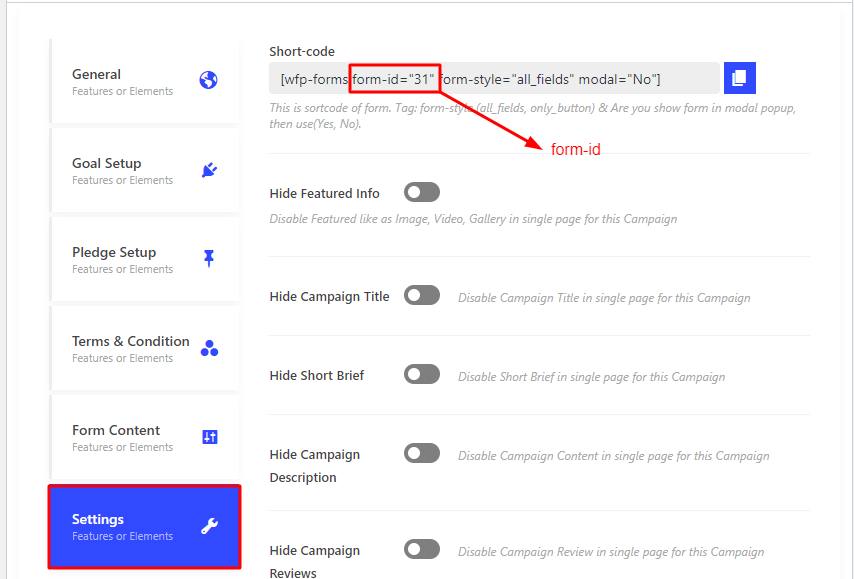 [wfp-dashboard]: Short-code for showing front-end interface for creating campaign by registered user.
[wfp-campaign]: Short-code for showing campaign listing page, shows all available campaigns in a single page.
[wfp-success]: Shows order confirmation content and donation success message.
[wfp-checkout]: Short-code for performing action for checkout page.
[wfp-cancel]: Short-code action for cancel page.
[wfp_fundraising_form login="yes" register="yes"]: Short code for showing Login/Register form or button.