Why Do Companies Use Marketing Channels?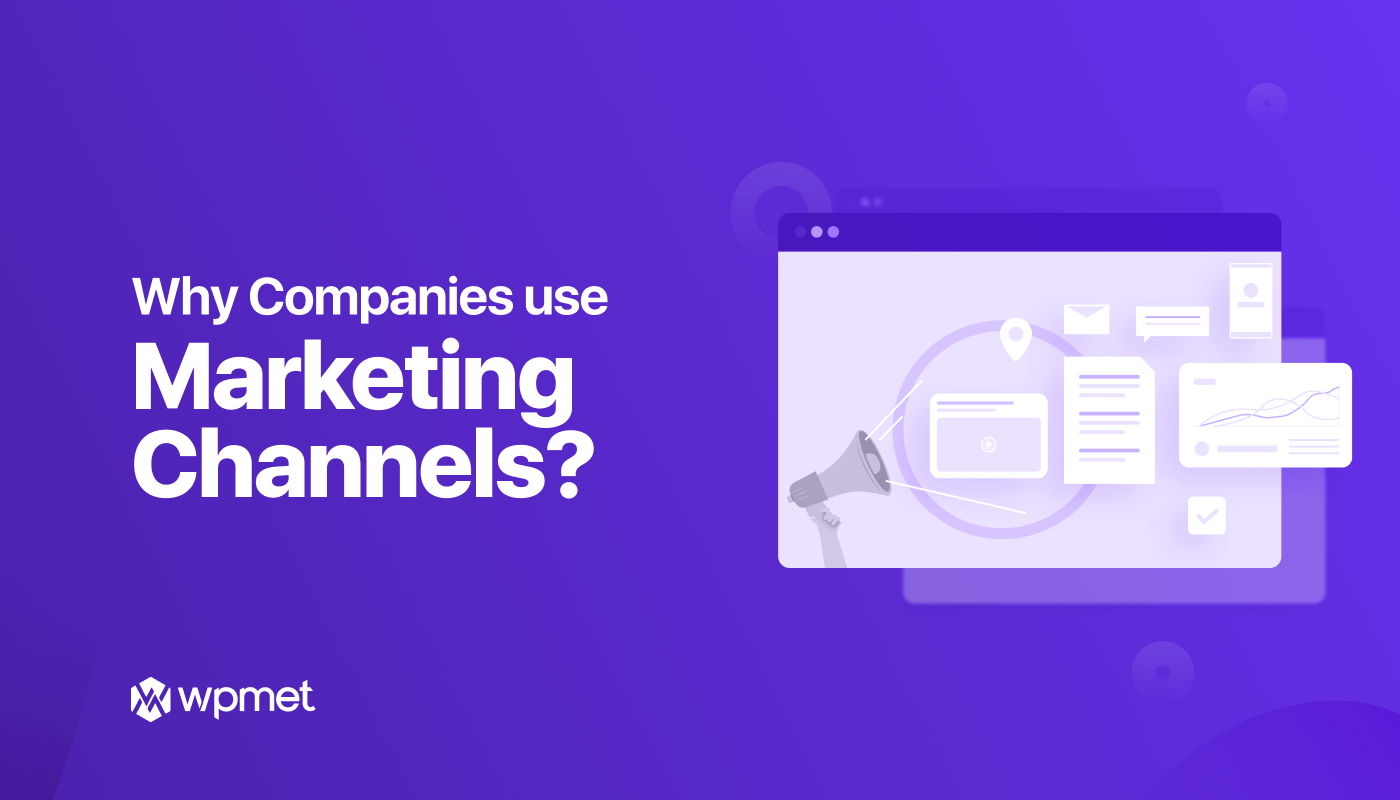 Marketing channels are a good approach to make sure that things get to the right people. In order to secure improved revenues, marketing channels are frequently linked. They're significant since they help a company achieve its primary goal.
🤔 Now the question is: why are marketing channels so important?
Marketing channel intermediaries exist because they add value by increasing the availability and accessibility of products and services to targeted markets. Distribution and marketing channels are critical since they assist us in locating products and services that we desperately require.
The question, therefore, becomes, why do businesses use distribution channels?
The distribution policies of a corporation allow the product to be in the appropriate place at the right time for the consumer to purchase it.
Because they encapsulate the processes employed by enterprises to convey their products from the producer to the end customer, distribution channels play a critical role in this regard.
The following are examples of marketing channels–
Manufacturers sell directly (D2C): to clients via direct selling, which is primarily used by internet businesses
Selling through intermediaries (B2B): entails distributing products to customers via wholesalers and retailers
Dual distribution (B2B and B2C): means that products are delivered to customers through more than one marketing channel
Reverse channels: run from the consumer to an intermediary and subsequently to the beneficiary; they are the polar opposite of the others.
Advantages of Marketing Channels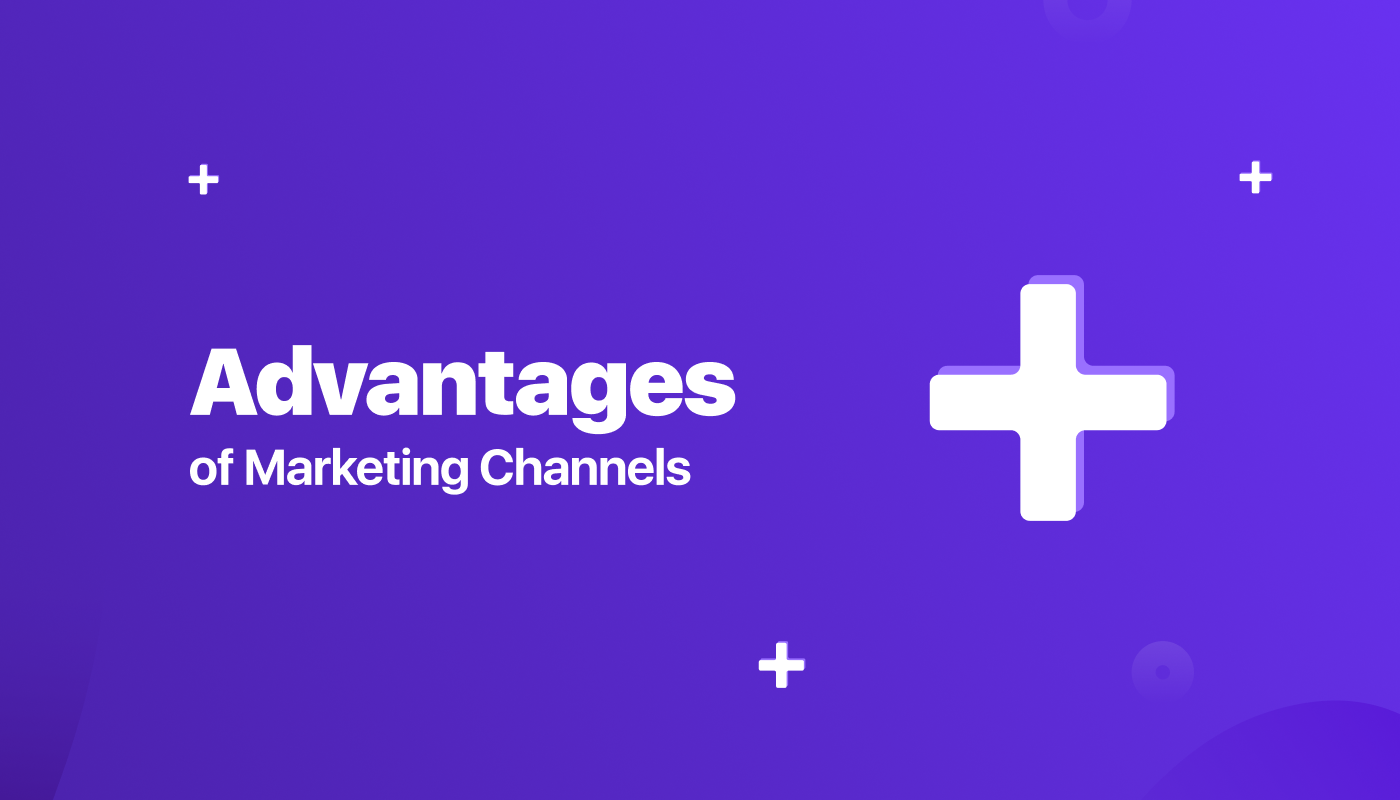 They are so critical that customers may not receive things at all if they do not have them. Manufacturers benefit from marketing channels in the same way that consumers do. They are entrusted by manufacturers to ensure that their products are effectively sold.
There are numerous advantages of using a marketing channel. These are some of them:
✅ Helps to Save Money
When you employ a distribution channel, you pay less money than the cost of handling the job yourself. If you handle all of the steps required to deliver products to customers directly, you may wind up spending more money. Members of a marketing channel are aware of what they should do and how they can save money. They hold the expertise to optimize the cost.
✅ Helps to Save Time
You can save time by using marketing channels. You don't have to waste time trying to get your products out there. You can use the extra time you have, to boost your company's productivity. For example:
Renting a warehouse
Shipment
Hiring labor
All of them can be more expensive than using a marketing channel. You won't be able to concentrate solely on production. This implies you'll have to focus on other aspects of your business. Distribution channels allow you to concentrate on producing what your clients require.
✅ Convenient
Customers will find it more convenient to get your products through a distribution channel. Customers won't have to visit multiple companies in order to purchase diverse things. Customers can purchase a variety of products from the same merchant, thanks to distribution channels.
As a result, people may buy a variety of products from various manufacturers without spending too much time.
✅ Improves Conversion
Intermediaries become less expensive over time as they become more accustomed to dealing with transactions. You won't have to bother about haggling over product prices with customers. Intermediaries serve as a conduit between customers and transaction processors.
✅ Improves Effectiveness
A marketing channel's several levels each have their own specialty. It aids in improving the supply chain's accuracy. The manufacturer is not concerned with how the goods will be delivered to buyers. All efforts can therefore be focused on creating items that are valuable to customers.
Receiving, controlling, and distributing products are all skills that distributors have. Customers rely on retailers to make things available to them. Your costs may be much greater if you employ direct distribution rather than marketing networks.
8 Important Marketing Channel Functions
The primary function of a marketing channel is to move items from producers or manufacturers to end customers. In terms of time, place, and possession or ownership, the channel is essential in bridging the gap between companies and consumers.
A. Information – Marketing channels are responsible for gathering and delivering marketing data about customers, competitors, potential customers, and other market forces.
B. Promotion – Persuasive communication is sent to clients through many methods. The channels are frequently used to assist in the creation of these communication messages.
C. Negotiation – To enable the transfer of ownership, channel members negotiate with other channel members and customers.
D. Financing – At various levels of the marketing channels, the marketing channels strive to acquire and allocate cash required to finance inventory.
E. Taking Risks – Channel members take on the risk of performing channel work.
F. Physical Possession – Channel members are also responsible for storing items as they pass through the various phases on their way to the end consumers.
G. Ordering – This function is concerned with channel users communicating their intention to purchase.
H. Payment – Channel members are also responsible for ensuring that buyers make payments timely to sellers via banks and other financial instruments.
💡 Quick Tips:
Want to learn more about Content Marketing Strategy? Click 👉🏼 here
Conclusion
Always weigh the benefits and drawbacks of selecting a distribution channel. It all boils down to what you want to achieve in the end. The type of business you run can also be a deciding factor.
If you choose to employ a marketing channel, think about the issues you can face. This will assist you in maintaining control over your distribution channel. Furthermore, any losses that may arise will be minimized in this manner.