Translate Sites Built with ElementsKit with the Latest WPML Compatibility
Are you wondering about how to translate your Elementor pages to boost the reach of your site? If so, then the news of the latest ElementsKit update will definitely make your day. Let's not drag this excitement anymore.
WPML and ElementsKit have worked together for the last few months to bring a new business opportunity and that is WPML compatibility. It indicates the full site can be translated with a few clicks.
Thus, it creates a global site that can be understood by people from different regions. On top of that, your website's revenue, sales, traffic everything will increase rapidly. Now let's take a deep look at how you can translate a site built with ElementsKit by using the latest WPML compatibility.
What is WPML in WordPress?
WPML is a WordPress Multilingual plugin that allows you to translate your site into any language with the help of automatic translation and human review. Through this plugin, you can translate pages and posts on your website.
As a result, you can show the website to your clients according to their preferred languages which will help you to expand your business throughout the World.
Absolute WPML compatibility for ElementsKit
ElementsKit is an all-in-one addon for Elementor that lets you build your complete site with the easiest drag and drop website building option. Besides, this website builder facilitates website building by offering tons of functional widgets, modules, and templates.
Because of its excellent UX, more than half a million active users are using this ultimate Elementor addon for a better website building and maintenance experience. Moreover, there are many top-ranking websites' that are built with ElementsKit. Now to make your UX swifter, the latest WPML compatibility has been added to ElementsKit.
Since it is now one of the Elementor and WPML compatible plugins, you can translate your sites built with ElementsKit into any language supported by WPML. Because of using this Elementor multilingual plugin, your business won't be confined to a single area. You can successfully work with clients all over the world by building a multilingual site that will expand your business and its possibilities.

Change the language of your site built with ElementsKit
Since now your favorite Elementor addon is fully compatible with WPML, you can easily translate your entire site into any language you want within just a few minutes by following the 3 easy steps:
Step 1: Install the WPML plugins
First, you have to install some essential WPML plugins to translate Elementor pages. Here are the Elementor multilingual plugins that you need to install and activate to adopt the complete guide on how to change Elementor language:
For more guides, check out the documentation on the installation guide.

Step 2: Configuration of WPML plugins
After installing the required plugins, press languages which you will find under WPML. Then customize the following areas:
Site Languages: From this section, you can change the default language for your site. Also, you can add languages to your site and remove them according to your need.
Language URL Format: This option allows you to change your site's active language URL format.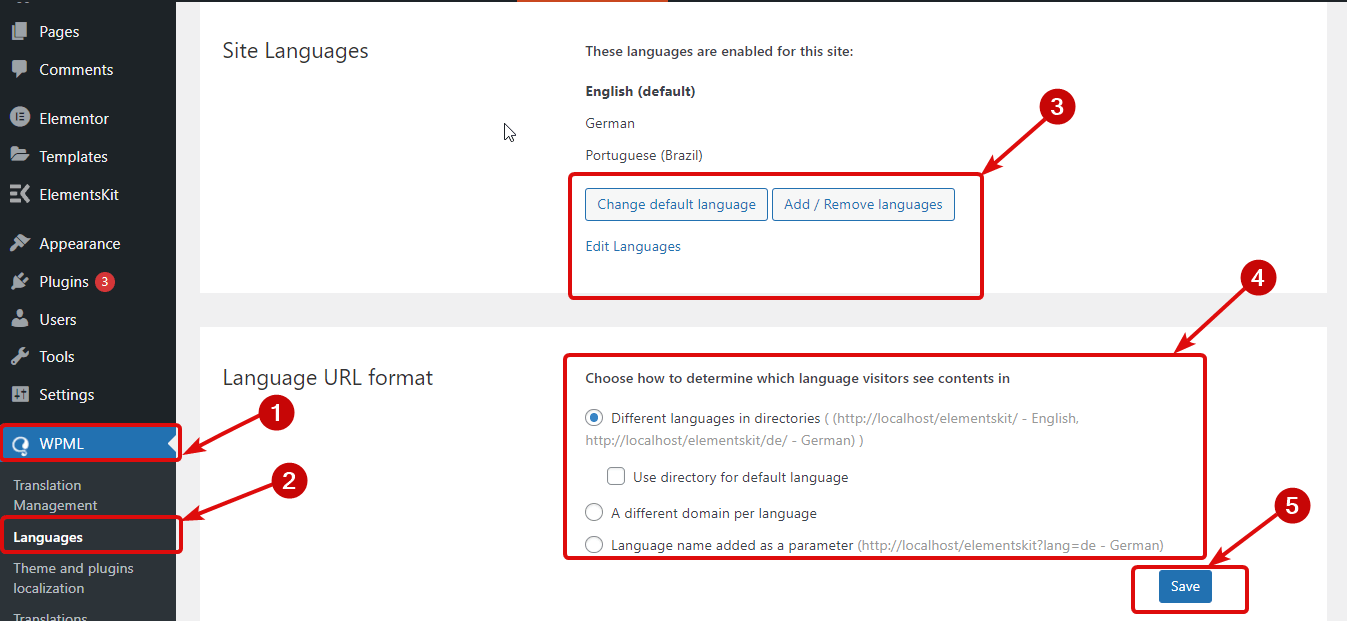 Now go to WPML>> Settings and scroll down until you find Translation Editor. After finding the Translation Editor, enable the "Advanced Translation Editor" for both "Editor for New Translations" and "Editor for translations previously created using Classic Translation Editor". After that, press the "Save" button to update all the settings that you have made.
Step 3: Translate Elementor pages or posts.
Now it's time to perform the final step. Navigate to Pages>> All Pages to translate pages on your website. Here you will see "+" icons for all the added languages. Press the "+" icon of your selected language to translate your page into that language using Elementor language switcher.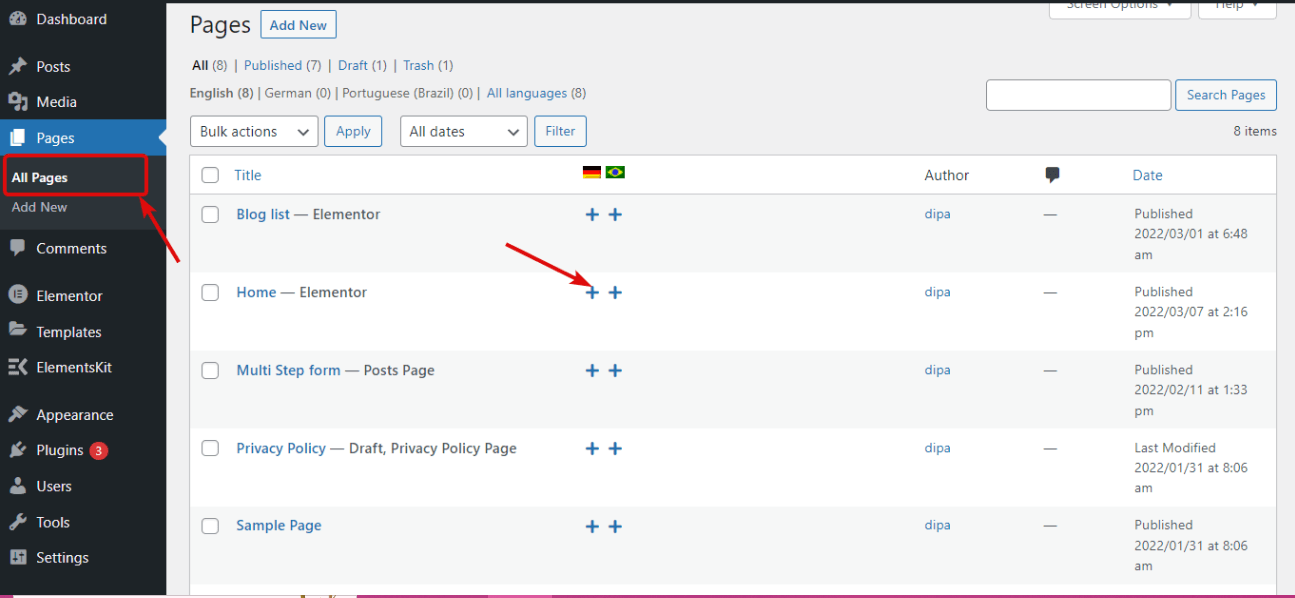 After that, a new Advanced Translator Editor will pop up after clicking the "+" icon. Here you will see all the content of your selected page that you have to translate separately.
To translate content, click the "+" icon and it will translate your content into your chosen language. After that, click the check sign.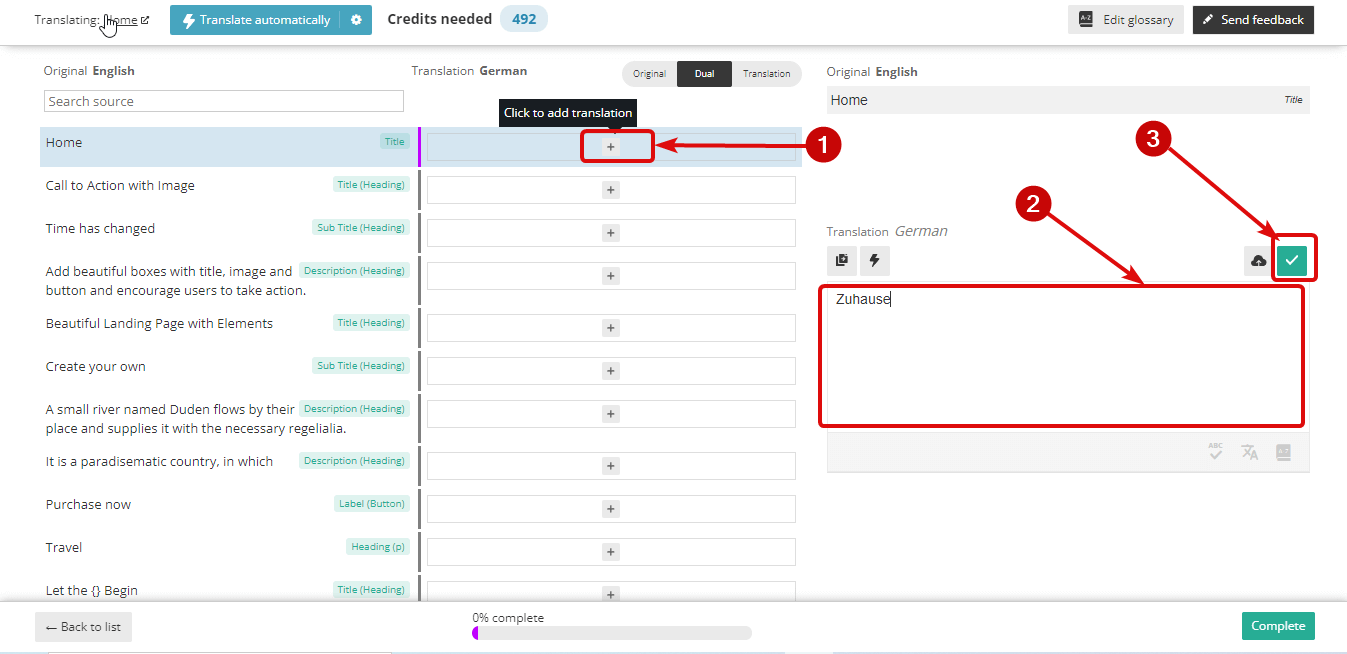 After translating all the content of your page, click the "Complete" button to make it live.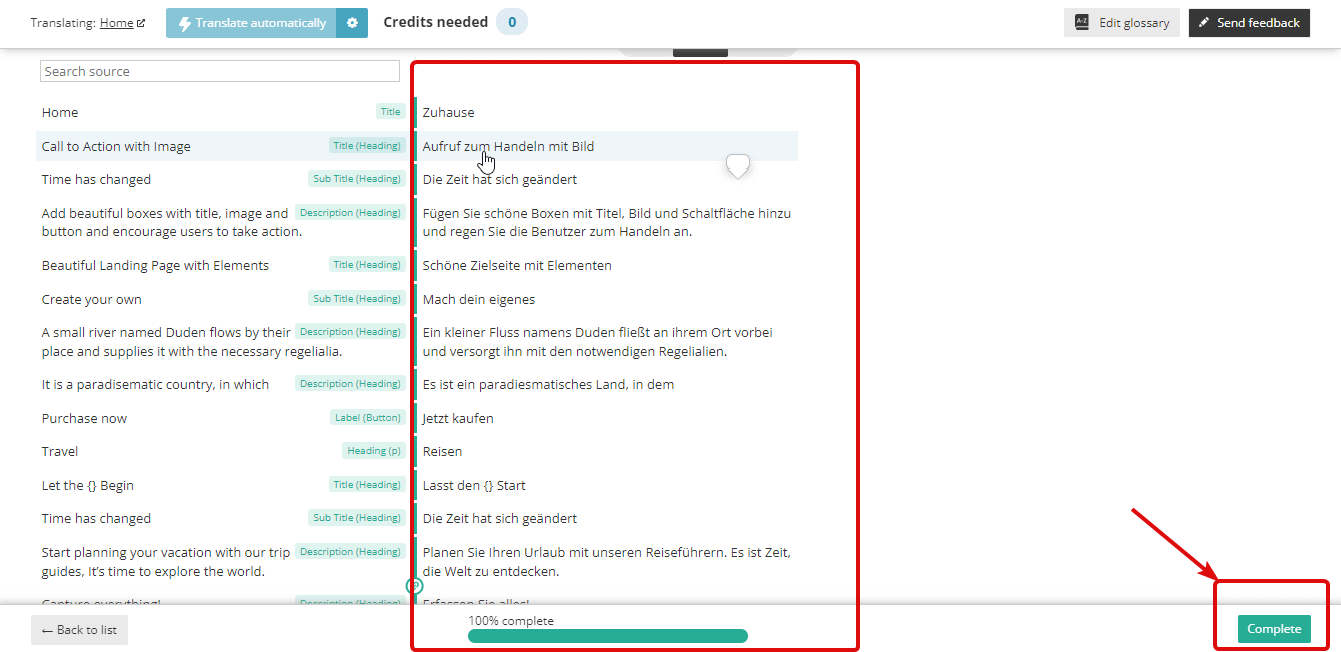 Your translated site will look like this using Elementor language switcher:

What languages are available in WPML?
There are 65+ languages available in WPML. This covers almost all the popular languages of the world. They are also expanding their list according to the demand of the users. Some of the popular languages of WPML are:
English.
French.
German.
Chinese.
Danish.
Italian.
Dutch.
Japanese.
Russian.
Spanish.
There are also many. Because of ElementsKit's Elementor and WPML compatibility, you can translate your site into all the languages available in WPML.
Can WPML automatically translate your website?
Yes, WPML lets you translate your site automatically as the output of WPML can be generated through automatic translation and human review. It can instantly translate the pages, posts, WooCommerce products, the content of some popular plugins, etc.
For automatic site translation, enable "Translate Everything" in the WPML setup wizard and you are good to go.
Get advantage of ElementsKit's WPML compatibility
Owning a website means you have a way to promote your products or service to people all over the world. But, for a successful conveyance, you need to communicate in a language that people understand. That's why your website should have an option to translate into multiple languages.
ElementsKit and WPML are the best combinations for it. Because the latest update of ElementsKit has WPML plugin compatibility that allows you to create a multilingual site that people will understand. So, convert your site built with ElementsKit, the best Elementor translation plugin into multiple languages to expand your market size.