How to Remove Malware from WordPress Site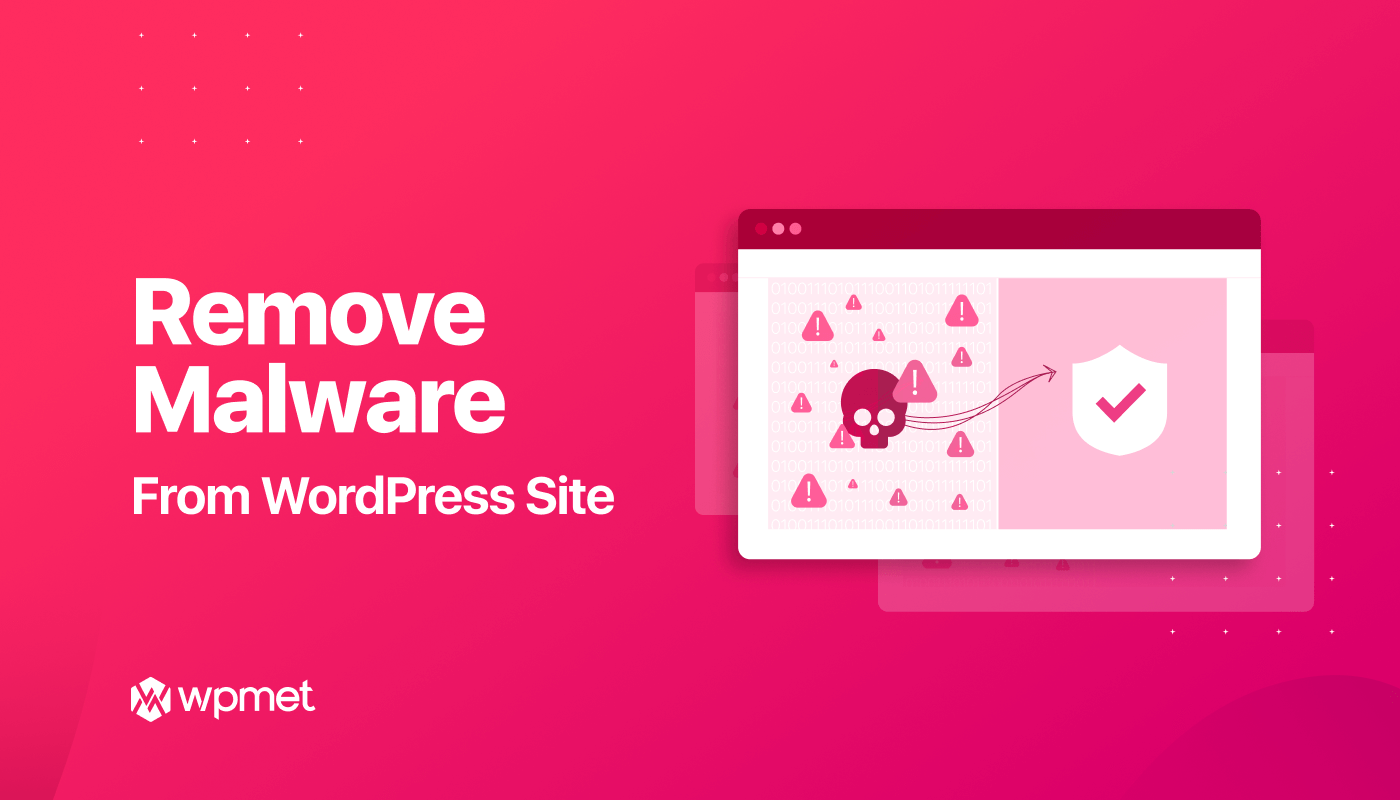 Designing a website on WordPress Content Management System is so convenient. But what if the website gets hacked? Well, it is not an uncommon thing for a hacker group to have access to a WordPress website.
If you know how to remove malware from WordPress sites, you can feel safe. Moreover, it is not as complex as most people think. There are certain tools and solutions that you can use to get back your website's accessibility.
In this blog post, I am going to show a detailed method to remove malware from WordPress sites without any complications.
What is malware for WordPress sites?
Malware means malicious software that can affect a WordPress website and collapse the whole website. Malware runs harmful software and infects the whole website. It works on the backend of the website and continuously changes the site's functionalities. As a result, your visitor won't be able to browse the website.
Signs of malware infection to WordPress website
It is hard to understand if the WordPress website has got any malware infection. But certain signs indicate your website might be under malware attack. Here are a few indicators you need to look for –
If you can't access your existing account for the website, there is a good chance that someone else has taken access to your account
If you see everything is okay in the backend but your visitors are unable to browse the website
Major changes in your website's files, database, and functionalities
If you get huge bot traffic to a particular page, it means someone is sending it intentionally
When someone is trying to visit your website but gets redirected to somewhere else, it means your website might be under a malware attack
Remove malware from WordPress website
You need to follow multiple steps to remove malware from a WordPress website. Follow the steps below –
Step 1: Back up your website
The very first thing you need to do is keep a backup of your website. Because when you are trying to remove the malware from the WordPress website, you might have to install some plugins. These plugins can change the entire website and it will be hard to get back to the original site. Having a backup will give you safety from losing data.
You can use the UpdraftPlus WordPress Backup Plugin to keep the backup of your website. So, it will save all the data and when you solve the malware problem, you can restore the data with the same plugin.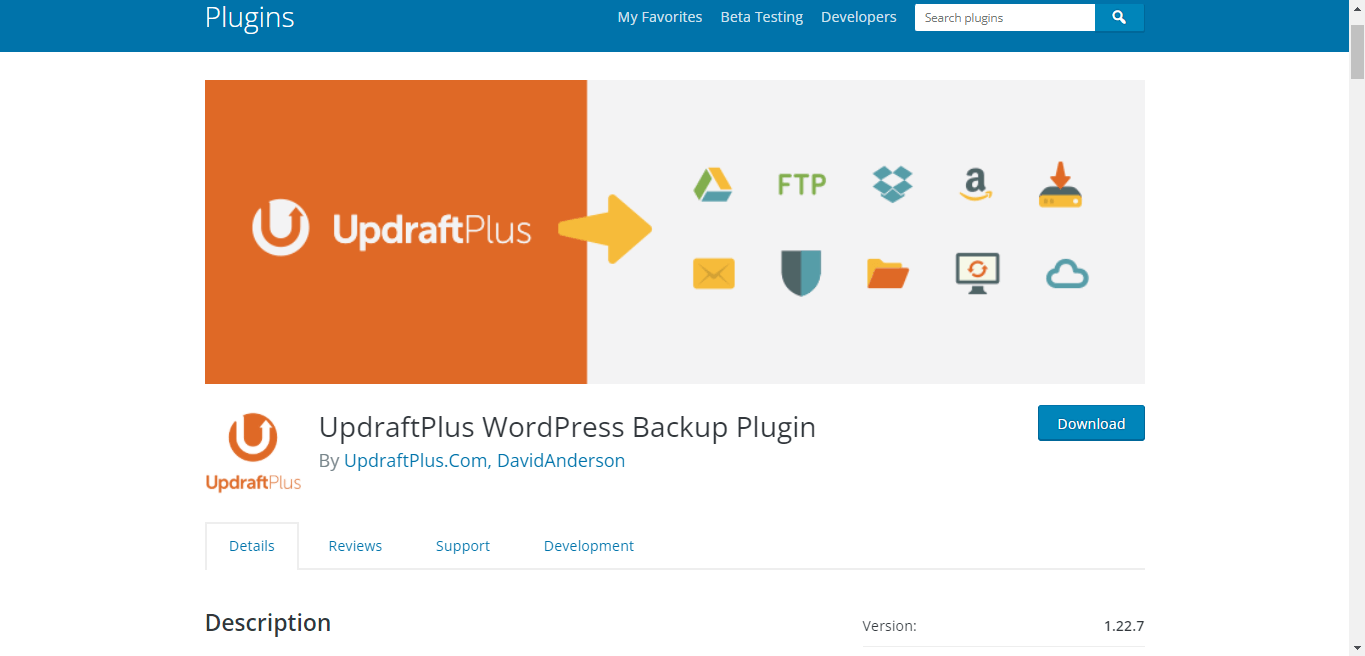 Step 2: Scan your website
Now that you have a backup for your website, you can scan the whole website to find the malicious files. You can use the Wordfence Security WordPress plugin to run the scan to your website. Install and activate the plugin from your WordPress dashboard.
You will see the scan options in the plugin dashboard from where you can run a scan. Make sure to select the custom scan for your site. After selecting the custom scan, you can select the path for scanning.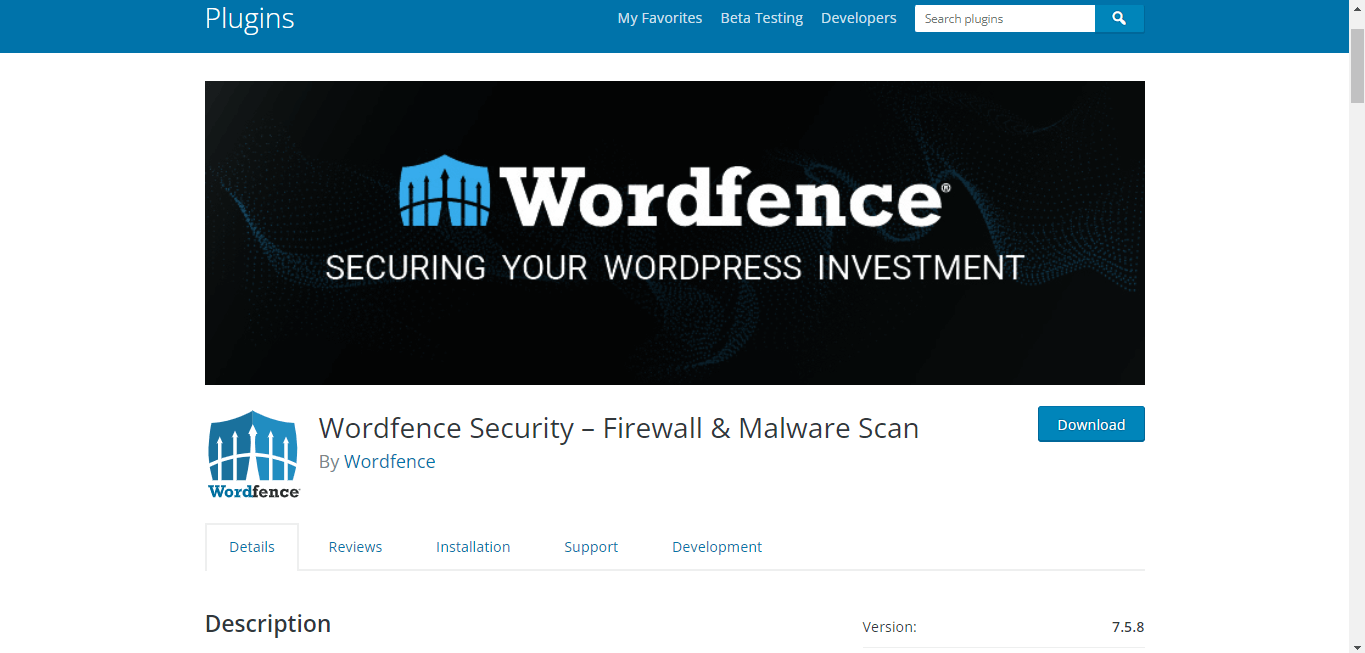 Now run the scan and it will take a few minutes to detect the malicious files. For each file, you can take individual action.
Click on the files that you have found after scanning. It will show the details. You will have to delete the files from Cpanel.
Repeat the process one by one for each file and delete the malicious files. All the malware files will be removed from the site.
Step 3: Consult with your hosting provider
For some minor issues, you can remove malware from WordPress sites just by consulting with the hosting service provider. For instance, if it is a DDoS attack on your website, the hosting company will take the issue seriously and solve it.
Directly ask in the live chat of the hosting provider and ask for them to check if something suspicious is happening to the site server. They can then solve the issue by taking further steps.
Step 4: Install the latest version of WordPress
WordPress brings regular updates with new features. If you are using an old version of WordPress, there is a good chance of getting several malware attacks on the website. That's why it is always recommended to use the latest version of WordPress.
For existing websites, you can upgrade to the latest version from the WordPress dashboard. WordPress has recently released the WordPress 5.9 version with tons of advanced features. If you upgrade to this version, the website will be more secure.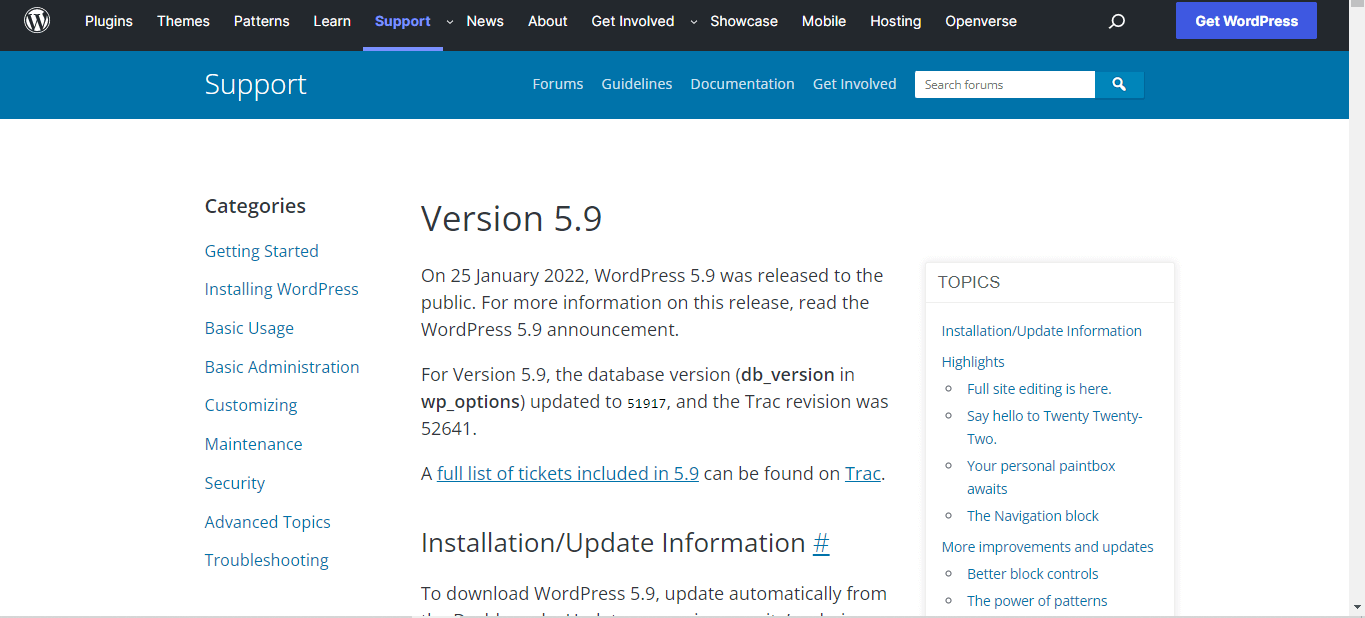 Step 5: Update the themes and plugins
You might be using a premium WordPress theme, right? But if you are not using the latest version of the theme, there could be some chances for the hackers to get access to your website.

If you are using any cracked/nulled plugin for your website, it could be the biggest reason for getting malware attacks. In most cases, nulled plugins contain too many malicious codes that can easily infect your website. So, avoid such plugins. Or, if you are using an outdated WordPress plugin, upgrade to the latest version. It will ensure better security for the site.
Always consider the best WordPress plugins that are trustworthy and ensure the security of the website.
Step 6: Reset WordPress password
Once you have removed all the harmful files from your website, it is time to reset the password. Especially, if you do find one of the members is unable to log in to the WordPress account.
I would suggest resetting the passwords for all the accounts. This time, make sure to use a strong password that anyone can hardly guess.
How to prevent future malware attacks on WordPress websites?
You might have removed malware from your website this time, but what about future attacks? Well, your website could get infected with malicious codes again. Take the following steps to futureproof your website –
Always update your plugins
Everyone uses plugins for their WordPress websites. But sometimes plugins get out of date and that causes security issues. Also, old versions of plugins usually don't get support. So, it is always better to upgrade your plugins to the latest version.
Avoid nulled plugins
A nulled plugin is a copied version of the original plugin. The nulled one used to be modified and came with some additional features. But there is a huge risk of using such plugins. Hackers can easily get access to your website through the nulled plugins. So, always go for the original version of the plugin.
Use two-factor authentication for the Site
Maybe you have added multiple members to your WordPress website. That is okay, but sometimes it could be a security threat to the website. If a hacker gets access to one of the accounts, he can then get access to the whole website. So, It's best to use two-factor authentication for all your WordPress sites.
Wrap up
Now that you know how to remove malware from WordPress sites, you can finally rest assured of keeping your site safe. Remember that sometimes it becomes too hard to recover the site once it gets hacked. To avoid this, keep your site secured before it gets any security issues.