How to Stop DDoS Attacks on WordPress without Technical Knowledge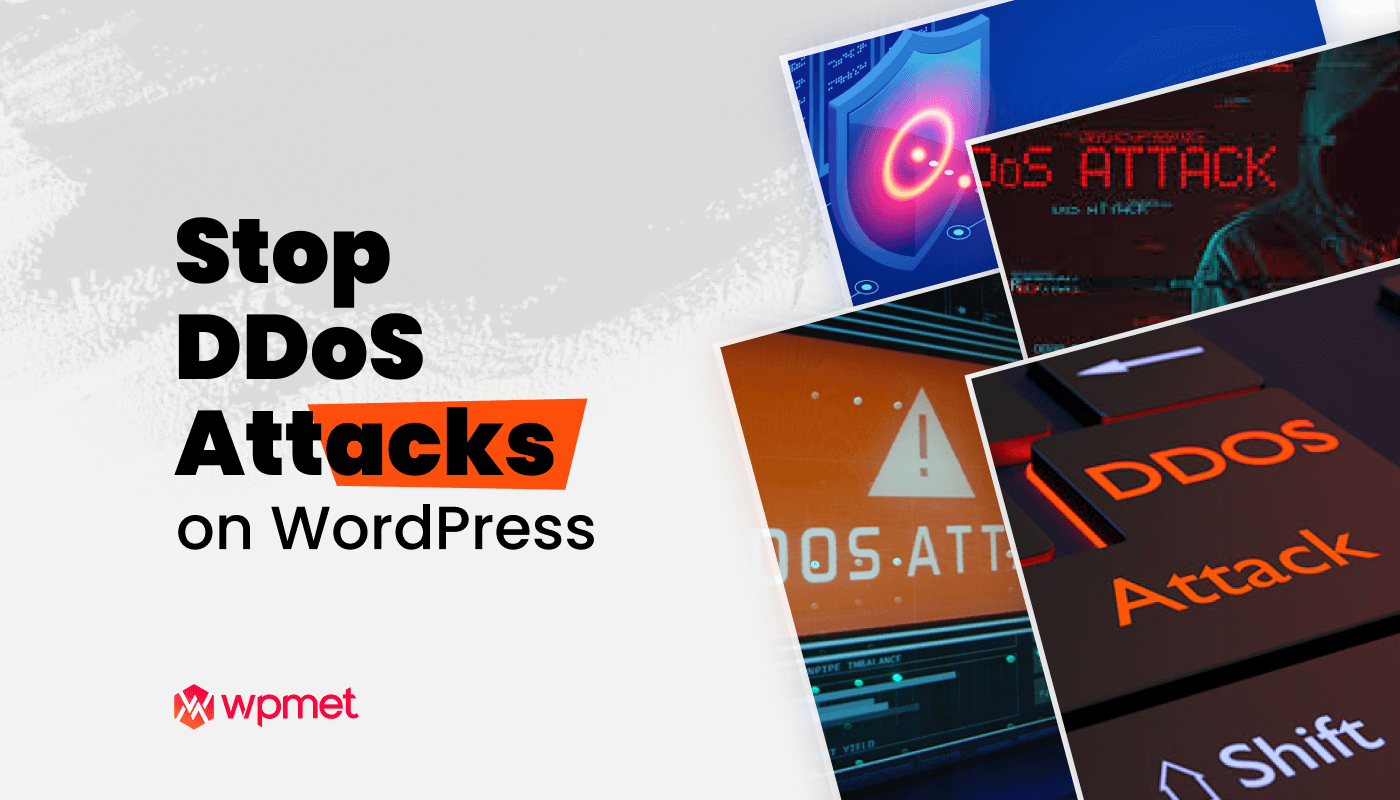 Without any doubt, WordPress is currently the most popular content management system. It is an open-source CMS, and that's why people love the platform. The problem is WordPress websites sometimes get security attacks, and DDoS attack is one of them.
Big websites usually keep a strong security system that keeps their website safe from all kinds of malicious attacks. But most of the small websites tend to ignore security issues. That's why DDoS attacks usually happen.
If you know how to stop a DDoS attack on WordPress, you will keep your site safe. The DDoS attack is not like the traditional threat protection to WordPress websites. So, you will be able to fix it without much technical knowledge.
What is a DDoS attack?
DDoS stands for Distributed Denial of Service attack. A DDoS attack is a cybercrime where a third-party system sends too many requests to the same server. It could be either sending too much fake traffic to the server or receiving tons of data requests from the server.
A data server usually has a limit of receiving requests and taking action. When DDoS attacks on WordPress site happens, it could crash the entire server. It can slow down a WordPress website or make it difficult for users to browse the site. In both of these cases, your actual users and visitors will suffer.
Why do DDoS attacks happen?
There are several reasons for DDoS attacks. Here are some common reasons that motivate individuals or groups of people to create a DDoS attack –
Tech experts sometimes find it thrilling and adventurous to create DDoS attacks on WordPress websites
People often attack websites to make their point of view about something
It could be for money or blackmailing someone
Group of people often attack websites from a specific region, and if your website is from that region, you might get the attack
How to understand when a DDoS attack happens?
The biggest problem with DDoS attacks is, there won't be any warning before the attack. It is almost impossible to understand without analyzing the website. It is, however, easy to understand by checking some security signs –
If your website gets too many requests from a single IP address
The website is taking too long to load
Sudden traffic spikes in google search console
The website shows a server responds with a 503 error
Complaints from customers on the support regarding site browning issues

How to prevent WordPress websites from DDoS attacks?
If you want to prevent your WordPress website from DDoS attack, do the following things:
Disable rest API for WordPress website
By default, WordPress rest API is enabled for websites. Rest API gives access to third-party apps for your website. But it is not mandatory to keep the rest API allowed for general users or your site visitors.
Keep the rest API for your website disabled to prevent DDoS attacks. You can do it without any technical knowledge. Install the 'Disable REST API' WordPress plugin for free and activate the plugin. That's all! The plugin will automatically disable the rest API for your website.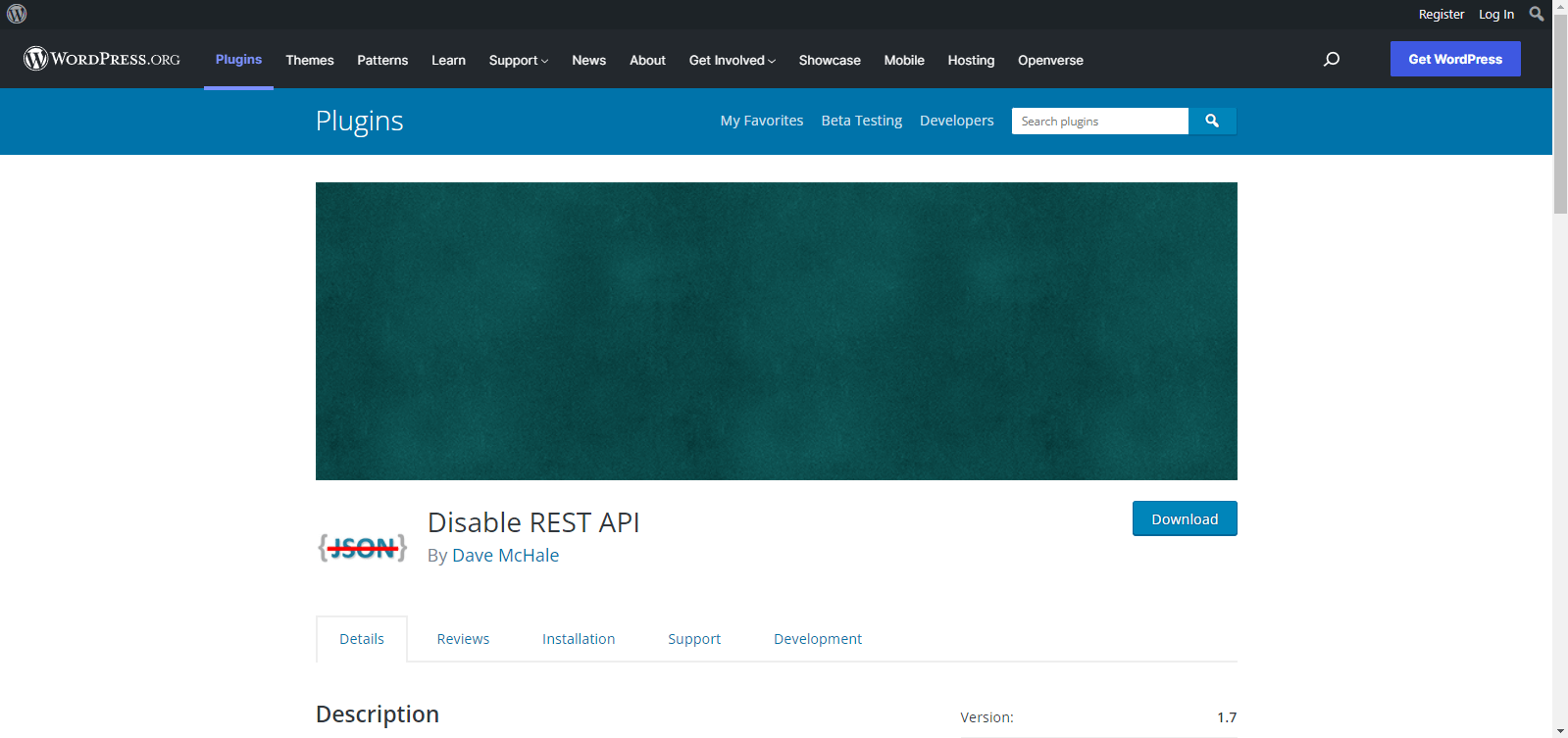 Update WordPress to the latest version
After a DDoS attack, the very first thing you should do is update the WordPress version. Older versions of WordPress used to have more risks of getting DDoS attacks and brute attacks. For the future protection of your website, always move to the latest version of WordPress.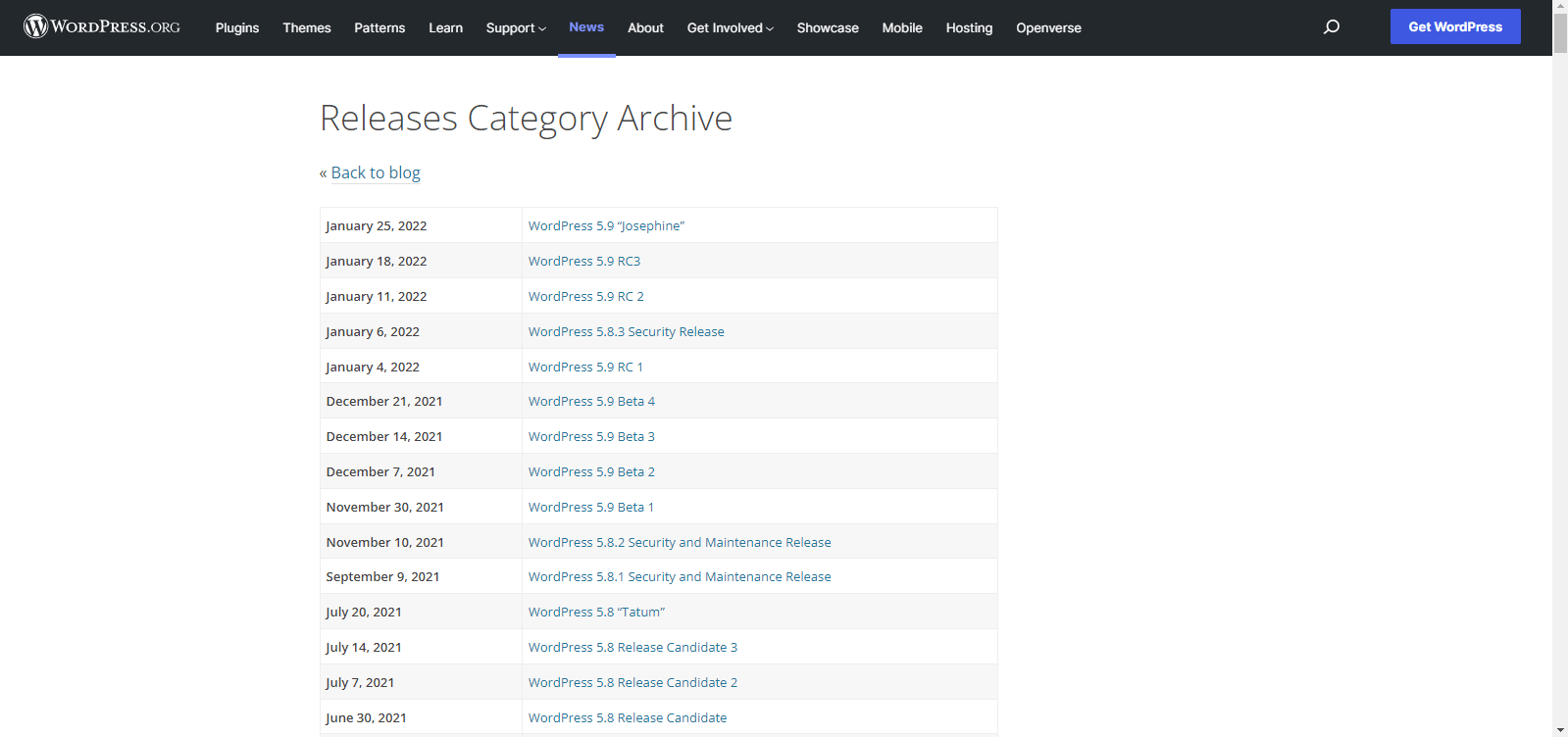 While updating WordPress to the latest version, make sure to keep a backup of your data.
Contact your hosting service provider
Remember that a DDoS attack is not only about your website. It could be part of a big attack on the hosting provider's server. Contact the hosting provider immediately and the security service provider to protect your website.
The hosting provider will then block the fake requests to the server. It doesn't take much effort for the hosting service provider to block the DDoS attacks. You don't have to worry about anything. Also, you don't have to take any technical steps to block the cyber attack.
Possibly, your WordPress hosting service provider will immediately solve the issue. If you find that the hosting company is unable to solve the issue, migrate to a new hosting service. Check out the best hosting service providers for WordPress find topnotch hosting solutions.

Install WordPress Security Plugin
If you want to stop DDoS attacks on WordPress, the best way is to use the best WordPress security plugins. I would recommend the Wordfence Security – Firewall & Malware Scan plugin to prevent your website from DDoS, DoS, brute attacks.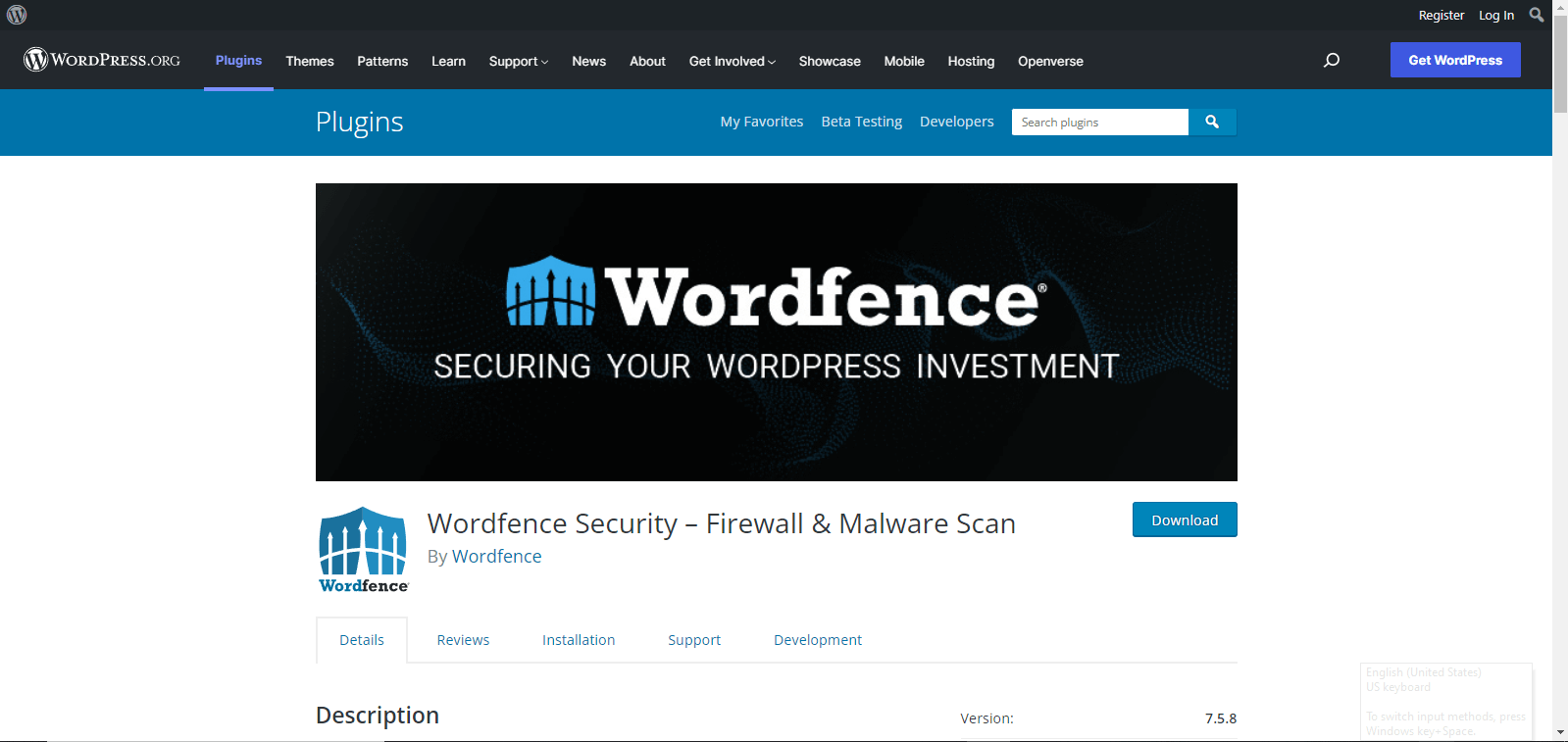 Also, if you already have some plugins installed on your WordPress website, update them to the latest version. Because updated versions of plugins are used to provide more security.
Avoid unauthentic plugins
There is a big chance of getting cyber attacks on your WordPress website if you are using unauthentic plugins. Especially if you are using a crack version of any plugin, it could contain junk codes. As a result, hacker groups can easily take access to the website.
I highly recommend using only renowned plugins that have positive feedback from existing customers. If you are using the best WordPress plugins for all your features of the website, no cyber attack will happen.
Use a trusted theme
Not only the WordPress plugins, but the wrong selection of WordPress themes could also be the cause of DDoS or brute attacks. Some websites use free themes from random resources that could contain malicious codes.
If the theme has some weakness, hacker groups can find it out and run a DDoS attack easily. You can prevent this by using only authentic WordPress themes. It could be either free or premium WordPress themes, but the theme should have security protection.
You can check the popular WordPress themes and find which themes are giving the best security for the website.
You can even use the latest twenty twenty-two default WordPress theme as well.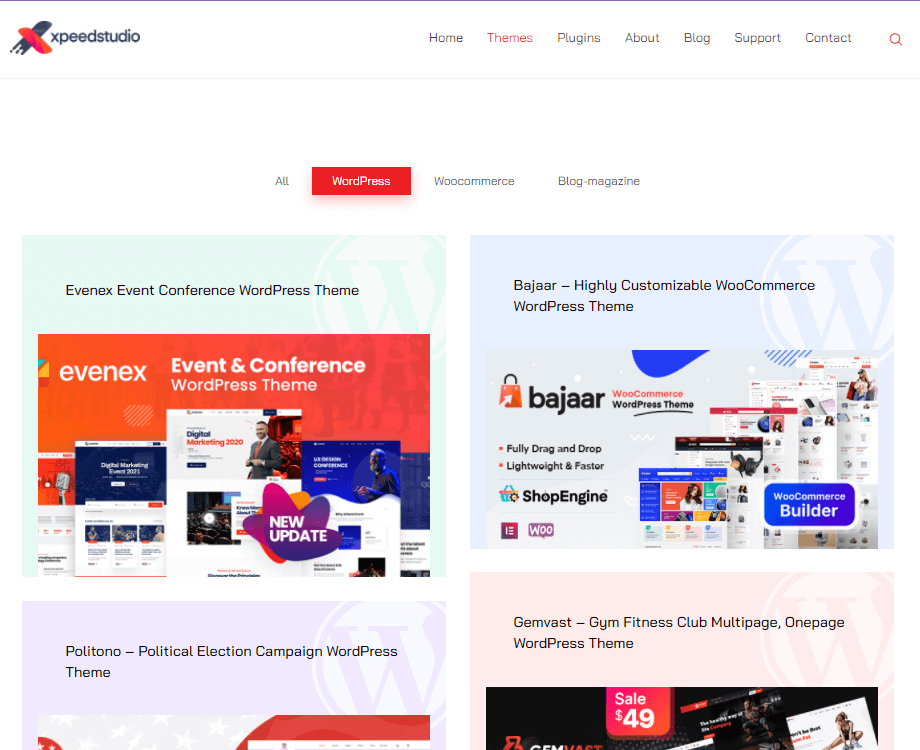 What are the effects of a DDoS attack?
If a DDoS attack happens to your website, several harmful things could happen to your WordPress website. Here are some common effects of DDoS attack –
Slowing down the website
Sudden traffic drop of the website
For WooCommerce stores, sudden sales drop
Too many traffic requests to the website can crash the entire website
Your site's ranking on the search result pages can drop due to unusual traffic
Some frequently asked questions regarding DDoS attacks
If you still have some confusion regarding the issue, check out the following questions with answers.
Should you hire a professional to solve DDoS attacks?
It is not necessary to hire professionals just to solve DDoS attack issues. You can simply solve everything once a DDoS attack happens just by following the guidelines we have provided here.
Is Brute attack and DDos attack the same?
No! Brute attack is a different approach of cyberattack that can hack the website and get access to the website. DDoS attacks, on the other hand, can only crash the server load by sending massive server requests.
Can DDoS attacks hack your website?
Not at all! DDoS attacks can only send massive requests to the web server that slows down the website. You can fix the issue by taking immediate action.
Wrapping up
Now you know how to stop DDoS attacks on WordPress websites. If you find any kind of unusual things on your website, take immediate action. Keep all your WordPress plugins up to date. Install third-party tools for the website only if you know it is a trusted source.