Vote for Excellence: ElementsKit Nominated at Monster's Award 2023!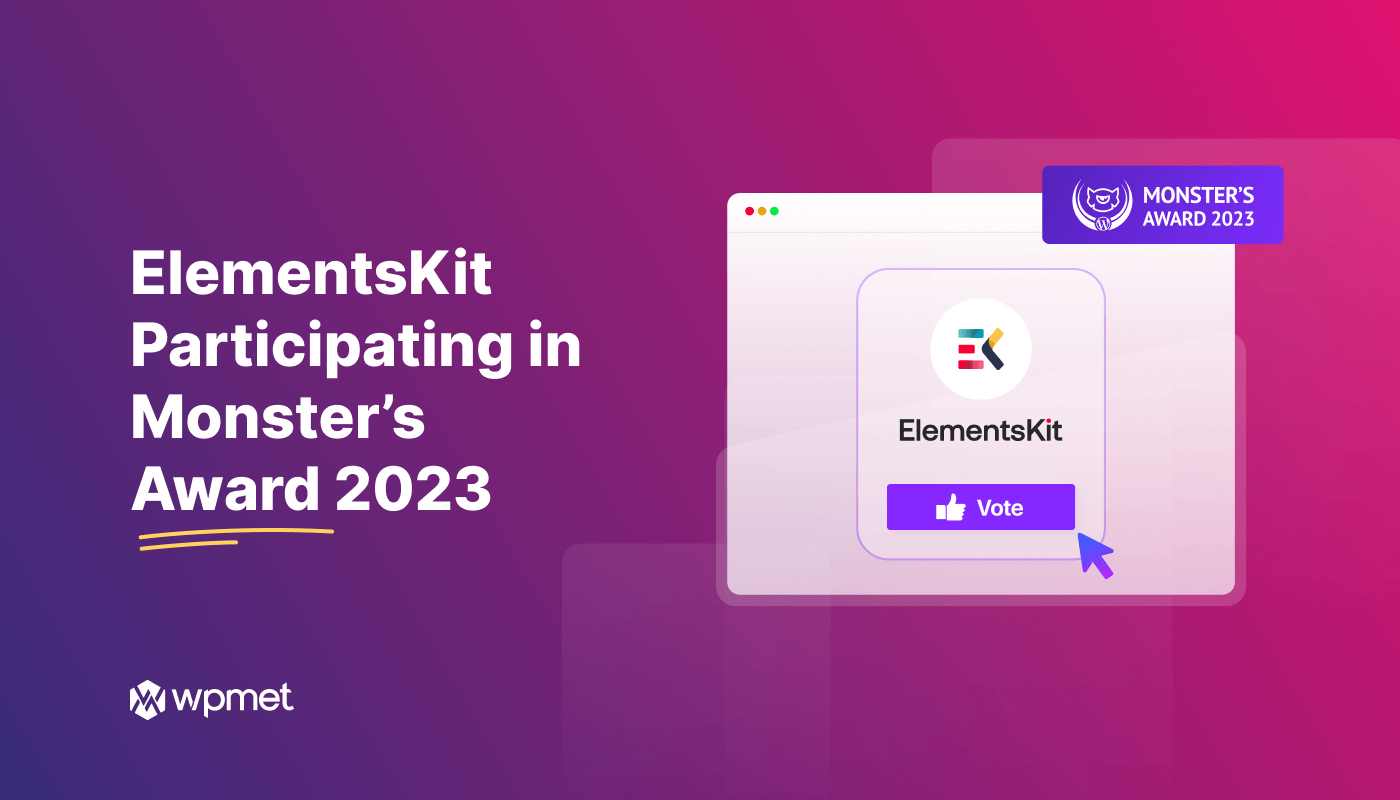 So, it's the season of Monster's Award 2023!
This is not just another nomination, it's your opportunity to play a pivotal role in recognizing excellence in WordPress. Simply, it means a chance to make your voice hear and echo around the digital corridors to simplify the lives of others.
And, you'll be glad to know that ElementsKit, your trusted Elementor addon has been enlisted in this prestigious award ceremony. Now, you can also support ElementsKit and contribute to this community by uncovering the veil on the best Elementor plugin.
But, before jumping into voting, let's discover more about this Monster's Awards and its nomination to bestow your unconditional support on ElementsKit.
Table of Contents
What is The WordPress Monster's Awards?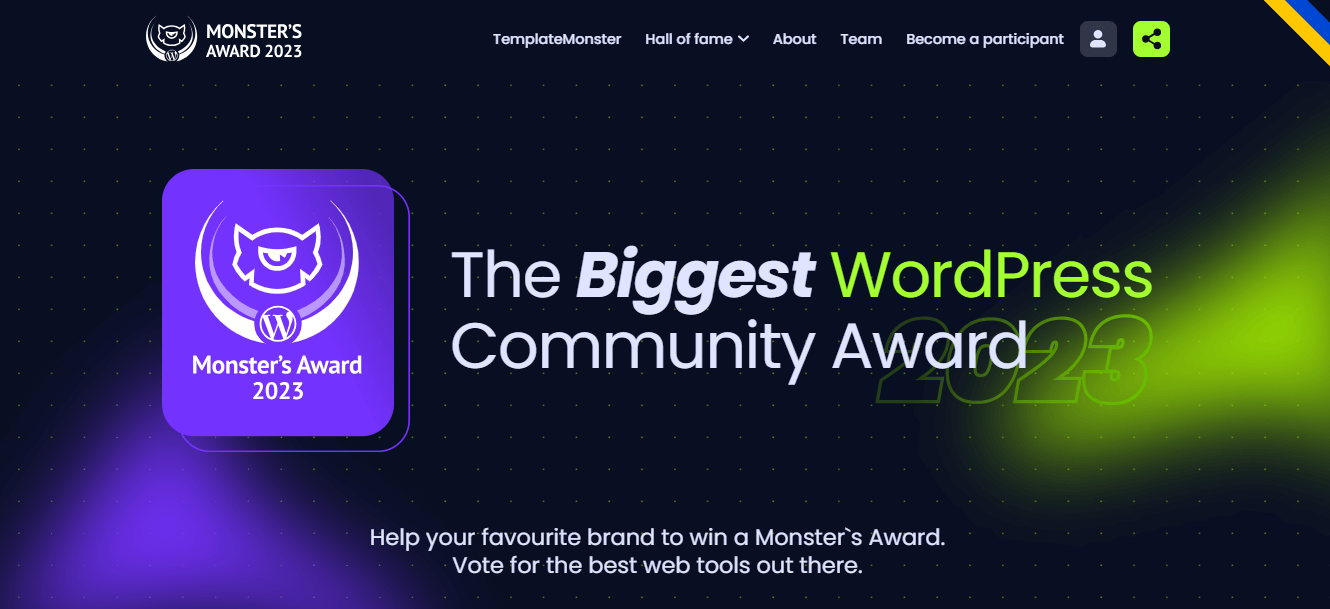 Monster's Award is one of the most esteemed WordPress recognitions arranged by TemplateMonster, indicating the best products in the WP ecosystem. This competition happens once a year where users usually vote for their favorite products and make them win to get global acceptance.
It nominates tools in multiple categories and announces a winner for each category based on the vote they receive. There are in total 22 nomination categories this year. The winner of each category indicates the power and effectiveness of these tools.
The sole purpose of this award competition is to rescue WordPress users from the hassle of selecting the best solution for them.
ElementsKit Nominated at Monster's Award as an Elementor Plugin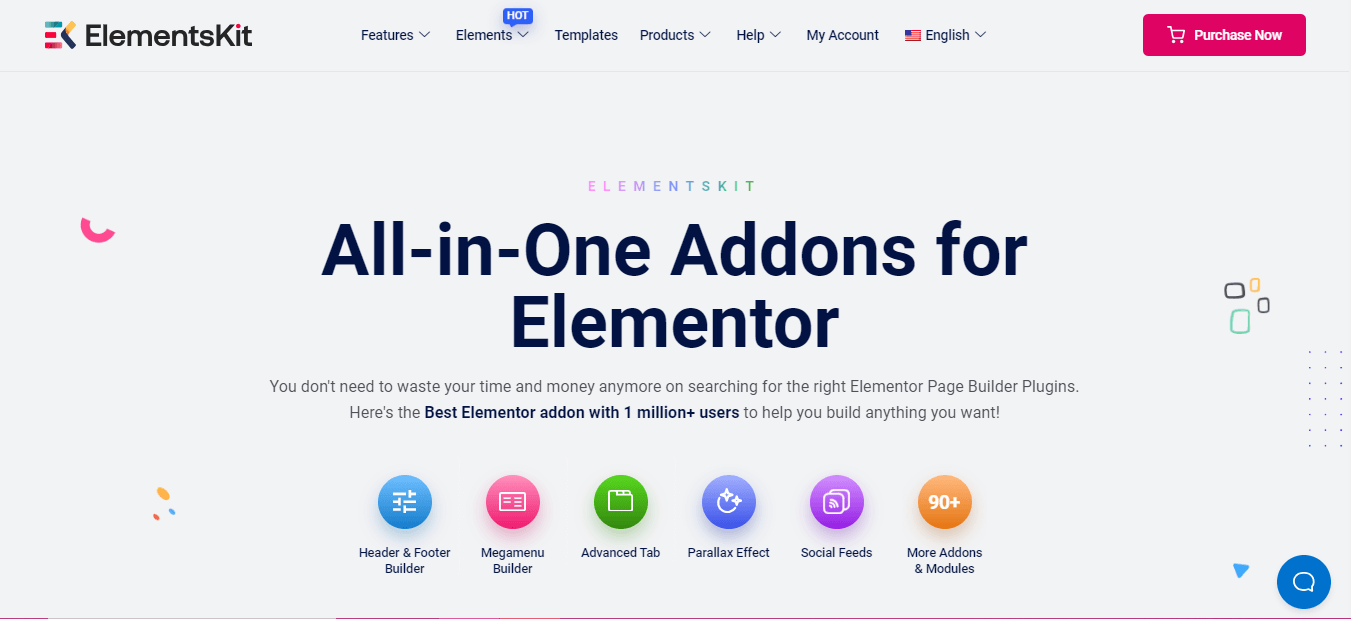 Good news for all ElementsKit lovers! ElementsKit, your favorite Elementor addon has been nominated at Monster Awards 2023. It's an all-in-one Elementor page builder with over 1 million users and 1300 five-star reviews. This user base and reviews are a testament to your continuous love and support.
However, this enormous user base didn't grow overnight. The team behind ElementsKit works round the clock to offer you the intended service and support you're having today. They bring continuous updates and bug fixes to ensure a smooth user experience. Also, team ElementsKit ensures a beginner-friendly UI for streamlining your workflow and effort.
Thankfully, this year ElementsKit is also enlisted at Monster's Awards for the category of Elementor plugin. That means now you can also shout out for your favorite solution. Give your invaluable vote to the most functional Elementor plugin, ElementsKit, and help others easily find the best solution for their website.

Cast Your Vote Today!
Your vote isn't just a click, it's the light of the sun that can make ElementsKit shine in the infinite sky. It will motivate us to work harder and offer you a more polished user experience. This is not the first time ElementsKit has been nominated at Monster's Awards.
Every year ElementsKit gets an eminent opportunity to be one of the nominees where you always show your priceless love and support. Besides ElementsKit, our other solutions such as ShopEngine and MetForm, etc. were listed in Monster's Award. These are the award-winning plugins that got recognition both in 2021 & 2022.
We are also requesting and looking forward to your support this year. By casting your vote in favor of ElementsKit, you can let the world discover the excellence of this Elementor addon. So, start casting your vote today and let the world learn about the phenomenon opportunities of ElementsKit.