Elementor & ElementsKit Collaboration For Black Friday: Special Offer for Elementor Pro Users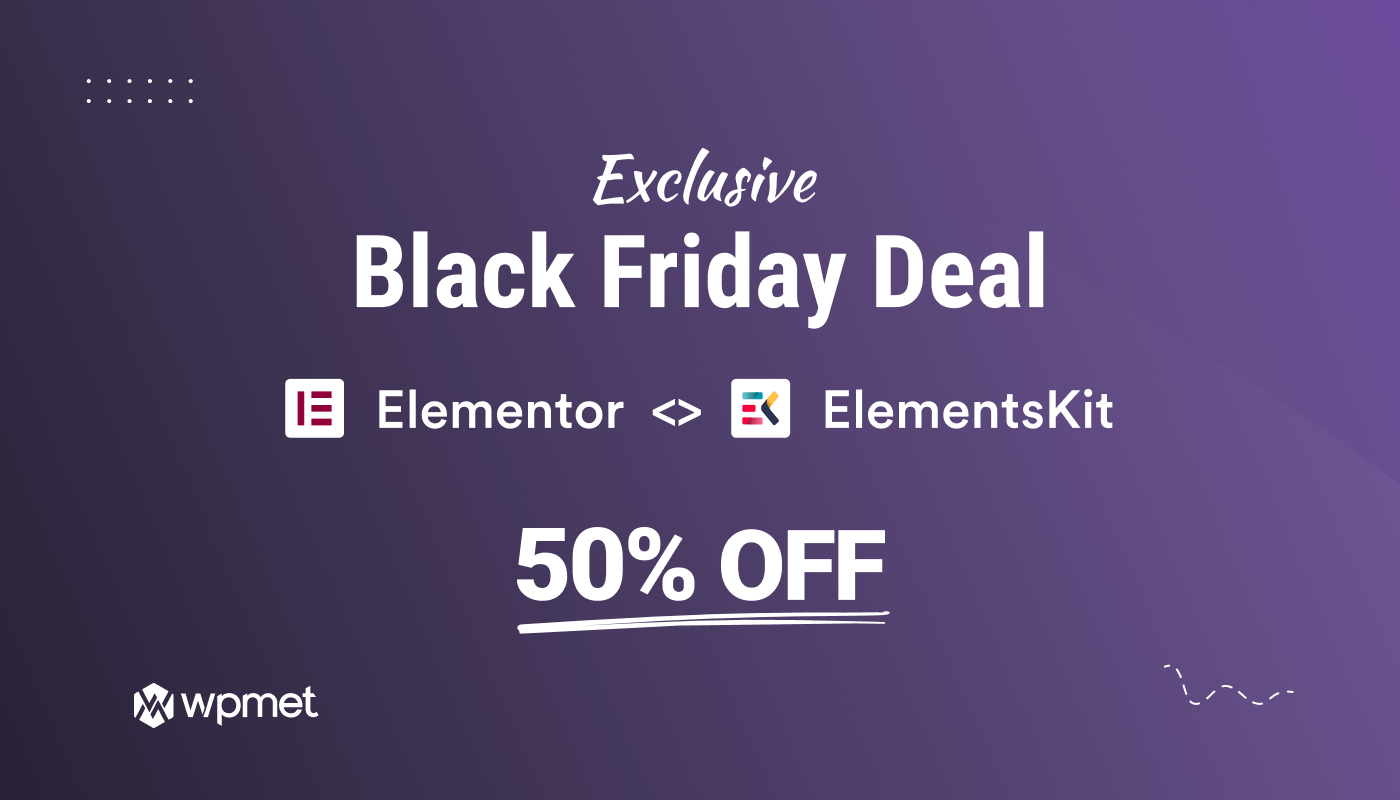 Are you an Elementor Pro user? Then I have got great news for you ✨✨
You have a golden chance to expand Elementor Pro page builder with more widgets. I know, you must think you already have enough widgets to build your website cause Elementor Pro does provide a lot of widgets.
But as they say, the more the merrier! And to make your web design toolbox more enriching so that you can make an exceptionally stunning website, ElementsKit has collaborated with Elementor for this year's Black Friday.
Yes! Black Friday's offer has started! But, what's exactly in this collaboration for you? While this collaboration 🤝🤝 is a very proud and happy event for us, in this scenario, you, the Elementor users are the real winners.
To learn more about this alliance 🤝🤝 between Elementor and ElementsKit and how this Black Friday Offer benefits the Elementor user base, keep reading…
What is the Black Friday Offer – In a nutshell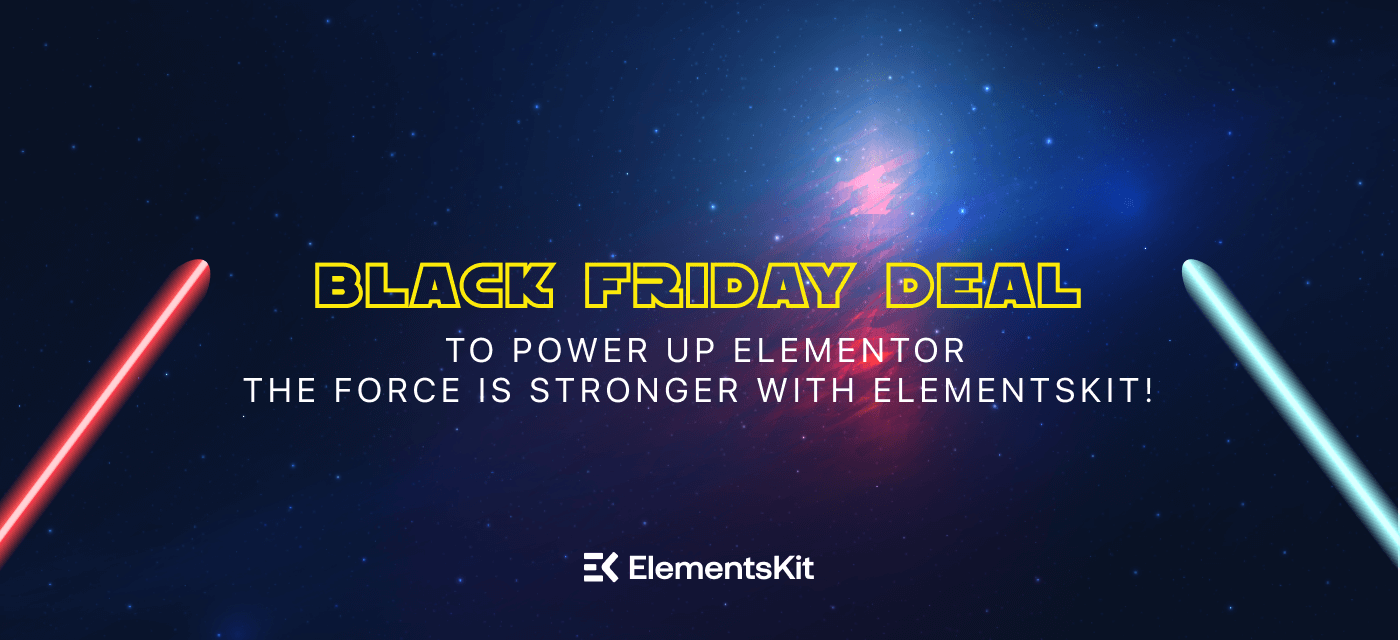 As part of the Black Friday campaign, ElementsKit is offering a flat 50% OFF on all of its annual plans for Elementor Pro users. So, if you are an Elementor Pro user, you can use this opportunity to enhance your Elementor Page builder toolbox at 50% less price. 💰💰

⏲️ ⏲️ ⏲️ This Black Friday discount offer is available from 22nd November to December 2.
How To Get Elementor Pro with Upto 50% OFF?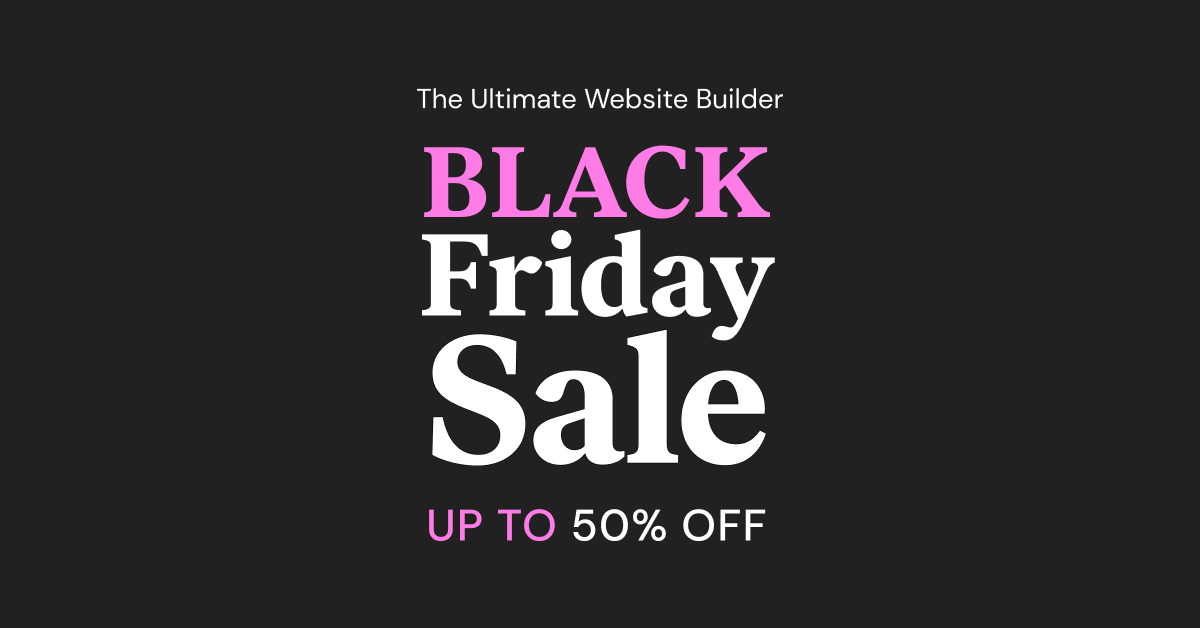 🔔🔔🔔
In case, you are not an Elementor Pro user but are planning to upgrade to Elementor Pro- The Ultimate Website Builder, now it's the time. 🥳🥳🥳

Because as part of Black Friday Campaign, Elementor is offering up to 50% OFF on all its products which includes Elementor Pro too.

⏲️ ⏲️ ⏲️ This offer is valid from 22 Nov to 2 Dec. So, don't miss this opportunity and click here to get your copy of Elementor Pro Now!
Why Elementor Pro Users Should Choose This Exclusive Offer To Buy ElementsKit Pro?
Well, if you check through our website, you will find that we have another discount offer on ElementsKit. Then the question arises, why you should go for this offer and not the other ones.
The answer is, this particular collaboration offer is exclusive for Elementor pro users. Since Elementor is special to us, we are offering a special discount for Elementor Pro users. In other discount offers, you can get up to 35% discount on annual packages of ElementKit Pro while in this offer you get a flat 50% OFF.
To get an idea of exactly how much money you can save with this Black Friday deal have a look at the price comparison table below:
Yearly Plan
(ElementsKit Pro)
Price
Black Friday Price
Price
(Elementor Pro User)
Personal (1 site)
$39
$31
$19.50
Professional (5 sites)
$87
$61
$43.50
Agency (Unlimited Sites)
$179
$123
$89.50
How to Avail This Discount Offer?
You can avail this discount with a coupon code that you will get from Elementor. If you are already an Elementor pro user, you can find the coupon code in your account.
In case you don't, you can ask for help from the Elementor support team regarding how to avail this discount. To contact Elementor support 👉🏽 click here.
Now that you know about the Black Friday Deals. Let's learn a little bit about ElementsKit and why Elementor loves this Addon.
ElementKit's Journey to Become One of The Top Addons for Elementor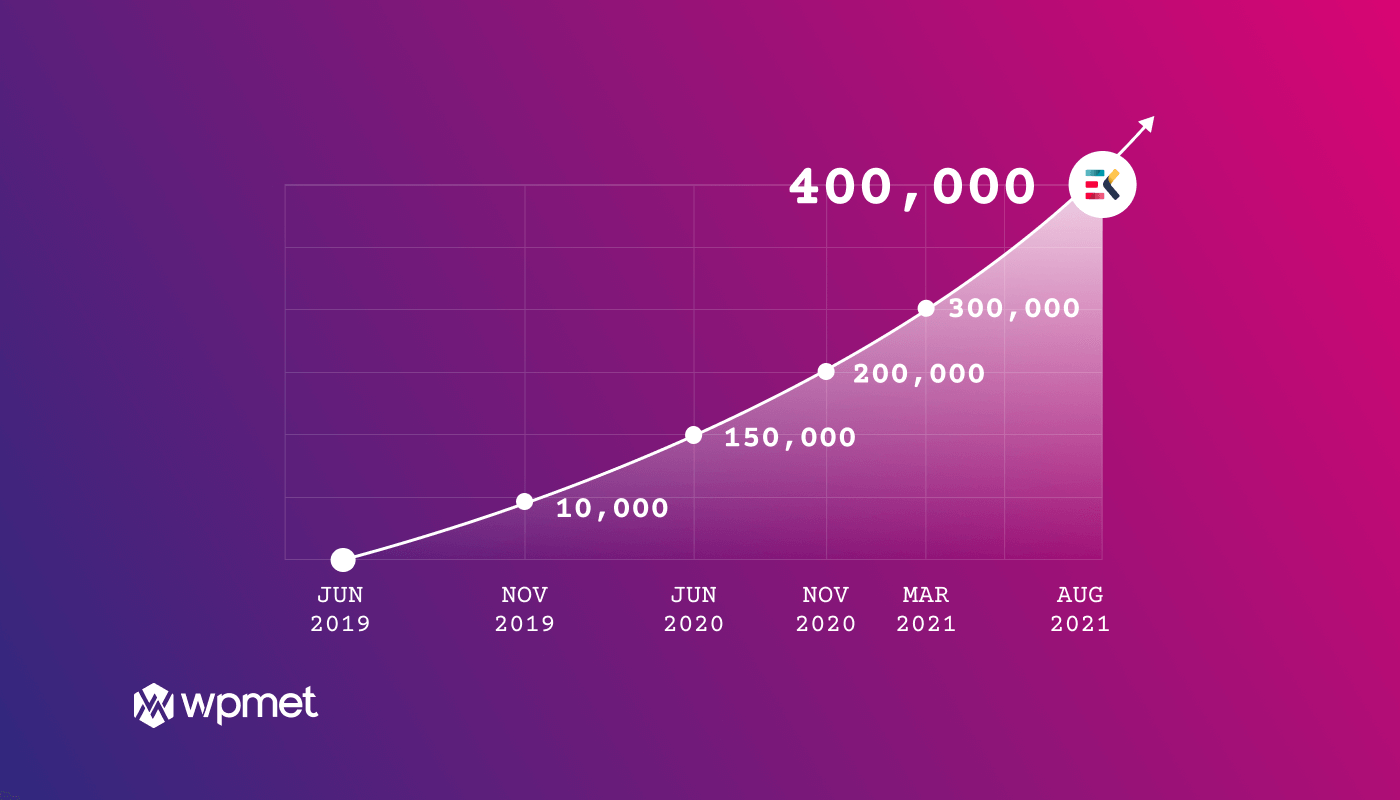 Wpmet, from the beginning, was aware of the potential Elementor page builder and the ease of use this drag and drop page builder has to offer. There is a reason that 8M+ professionals chose Elementor to build their website-making it the number one web creation platform for WordPress.
With this admiration for Elementor in mind, Wpmet decided to build an addon to add more options to Elementor so that the WordPessians can build a beautiful website without having to worry about the limitation of customization.
As a result of this wonderful thought, ElementsKit started its journey in June 2019 and has been helping Elementor lovers build websites with more widgets and customization options. Because of its great quality service and amazing widgets, ElementsKit has become one of the top addons for Elementor with more than 400K active installation.
Since its journey, the number of users of ElementsKit has only gone upward. The secret behind this success is that we as a team are constantly working to give better service and add new features. Currently, ElementsKit provides 85+ widgets, 500+ ready sections, and 35+ ready pages with lots more in the pipeline.
Our hard work, advanced widget, module, and support service are the reason that Elementor loves ElementsKit and has decided to collaborate with us.
How ElementsKit Compliments Elementor?

If you are an Elementor Pro user, then it's natural to ask this question that why should you go for an addon.
Well, the answer is simple, to get more options. ElementsKit would be the best addition to your Elementor toolbox.
Elementor Pro is packed with 90+ useful widgets. But there are many more widgets that you can use to make your website more appealing which you can get with ElementsKit Pro.
ElementsKit Pro provides 85+ widgets in total, some of which you can get in Elementor Pro as well. Here are some of the widgets ElementsKit and ElementsKit Pro will add to your Elementor Pro builder: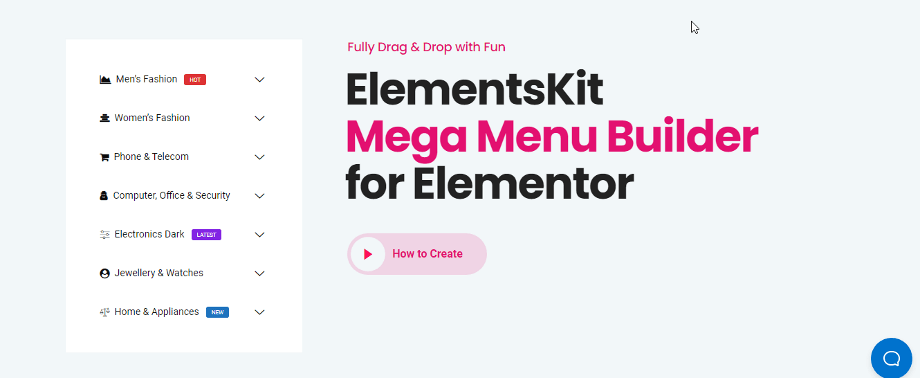 You will get the option to build your own custom header footer with EleementsKit. Not Just a basic header footer, you will also get the option to build a Megamenu. Here are some of the menu related widgets and options ElementsKit provides:
Social Media Feeds and Reviews:

Nowadays, you can not think of a successful online website without social media integration, and with the addition of ElementsKit Pro to your Elementor Pro, you never have to worry about that again. ElementsKit provides widgets for:

Zoom Meetings:

Zoom has become the go-to way of communication lately due to the pandemic caused by Covid -19. And with ElementsKit Pro you will not need any other WordPress plugin to add the Zoom feature to your WordPress website.
WooCommerce Widgets: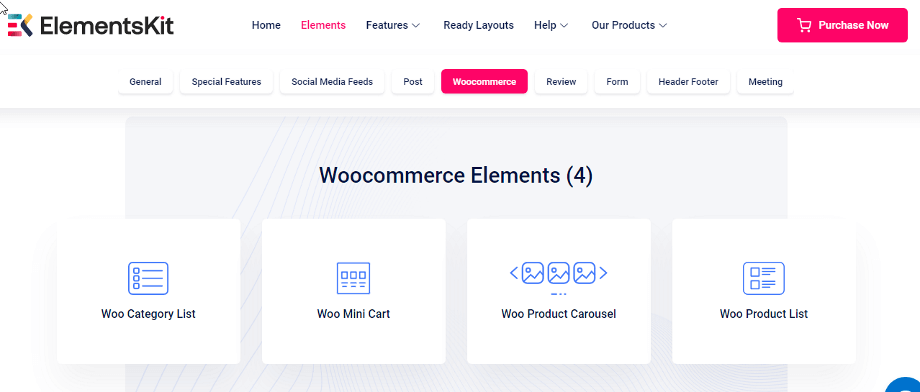 If you are looking to design a WooCommerce WordPress website, even then you will have more options with ElementsKit Pro which includes:
More Widgets to Beautify Your Website:
As I have mentioned before, you will get 85+ widgets with ElemetnsKit. Here are some of the widgets that you will not find in Elementor Pro:
Remember-along with these mentioned widgets, you will also get many widgets with ElementsKit that Elementor Pro offers as well such as Image box, heading, Popup builder, and many more. The good thing about this is, you can always use the widget you like better.
With more options in your toolbox, you will be better equipped to create a modern-looking eye-catchy website that will set you apart from your competitors. Not just beautification, ElementsKit also provides other useful features that are effective in making your web design super duper easy.
Other features of ElementsKit include:
Now you know why Elementor collaborated with ElementsKit, because it is the biggest compliment to Elementor Pro.
Why Choose ElementsKit Pro?
Another question that might be popping in your mind is why should you choose ElementsKit Pro and not other Elementor Addons available in the market?
To begin this, this collaboration with Elementor itself speaks for the credibility of ElementsKit Pro. Apart from that here are some more reasons that may convince you why ElementsKit is the best addon for Elementor:
While you will get some of the widgets on another Elementor addon, you are highly unlikely to get the quality of service the ElementsKit team has to offer.
And thanks to the Black Friday collaboration with Elementor, you can get all these features while saving 50% money in our Black Friday Deal! Don't miss out on this opportunity and get your copy of ElementsKit pro now!
Note: To get the coupon code to avail of the discount, contact the Elementor support team. And don't forget, in case you are still not an Elementor Pro user, Now is the time because you can get up to 50% OFF on Elementor Pro on this year's Black Friday deal.

Final Words
Both the Elementor and ElementKit teams aim is to make our customers' life easy and WordPress web development more exciting with the constant addition of new widgets and modules. And following the growing popularity of Elementor page builder, we have brought this offer where you can explore advanced widgets to create a new level of web design with both Elementor Pro and ElementsKit Pro.
If you are an Elementor based web developer, you should grab this opportunity because sooner or later, you will need these advanced tools to stay ahead in the game. So, why not save some money (50%) by leveraging this on black Friday deals, right?