Best AI Competitor Blog Analysis Tools of 2023 (Detailed Comparison)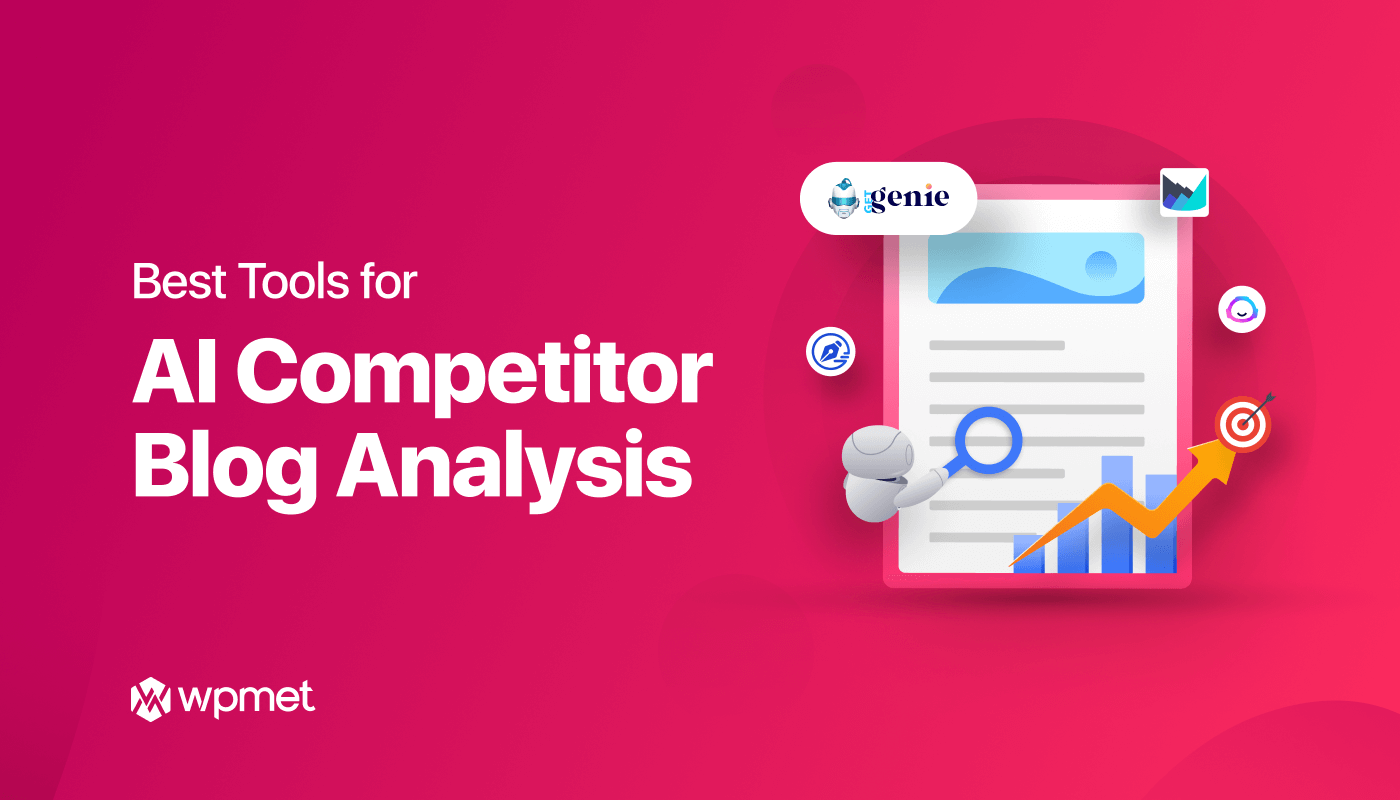 Crafting a blog without caring what your competitors are doing is not the approach to adopt if you want your blogs to rank high on the SERP. Only when you know what your competitors are doing, then you can craft a blog that is much better than theirs.
That's why doing a competitor analysis should be a must-follow step before writing any kind of blog post. So, whether you are a marketer, blogger, or business owner, the importance of competitor analysis remains high.
Fortunately, now you don't have to waste hours and hours doing competitor analysis because there are many AI tools available out there that bring competitors' data to your disposal so you can do the analysis conveniently. In this blog, we have talked about 4 AI competitor blog analysis tools.
What is competitor analysis for blogs?
Competitor analysis for blogs means doing deep research to find out what your competitor's blog did right to rank on the SERP. Competitor analysis is done on the top-ranked blogs of the topic you are planning to write about. The information one should collect in competitor research includes:
Keywords used in competitor blogs
Outline/informations covered
What content strategy they used in their blog
The things they avoided in order to rank
Also the scope of improvement that you can implement in your blog
Now that you know what one does while doing a competitor analysis for a blog, let's learn a little more about why you must do it.
Why conduct competitor analysis for blogs before you start writing?
Well, the benefits of conducting competitor analysis for blogs are far too significant to ignore. Here are some of the reasons why you should never skip competitor analysis before writing a blog:
In-depth knowledge about the topic
Unless you are writing about a brand new product with no competition in the market, it's highly likely other people have already written about that topic. Once you do competitor analysis, you read what other writers have written about that topic in their blogs. And this way, you get a deep understanding of the topic you plan to write about.
Know the keywords to target
Keywords are crucial when it comes to SERP ranking. If you are not targeting the right keyword, your efforts of writing a great piece of content may just fall short to bring in the result. Through competitor analysis, you will get to know the keywords your competitor incorporated in their blogs and you can do the same to target the same audience.
Prepare a proper outline
Search Engine usually prefers blogs with the most amount of relevant information as it ensures a good user experience. So, once you know what your competitor has written about a topic, you can create a more optimized outline that contains more relevant information that will be useful to the readers.
Get an Idea about blog length and media files
You will also know the average word count of your competitor's blog along with the number of image/video resources they used in their blogs. Maintaining a good length and adding a sufficient number of media files also helps you to do well in the run to rank on the SERP.
Stay Ahead of your Competitor
This is actually the ultimate reason to do competitor analysis for blogs. The reasons mentioned above together help you to stay ahead of your competitor in the race of reaching the SERP top spot.
List of Best AI competitor blog analysis
Let's have a look at our pick for the best AI competitor blog analysis tools with their key features, pros, cons along with prices: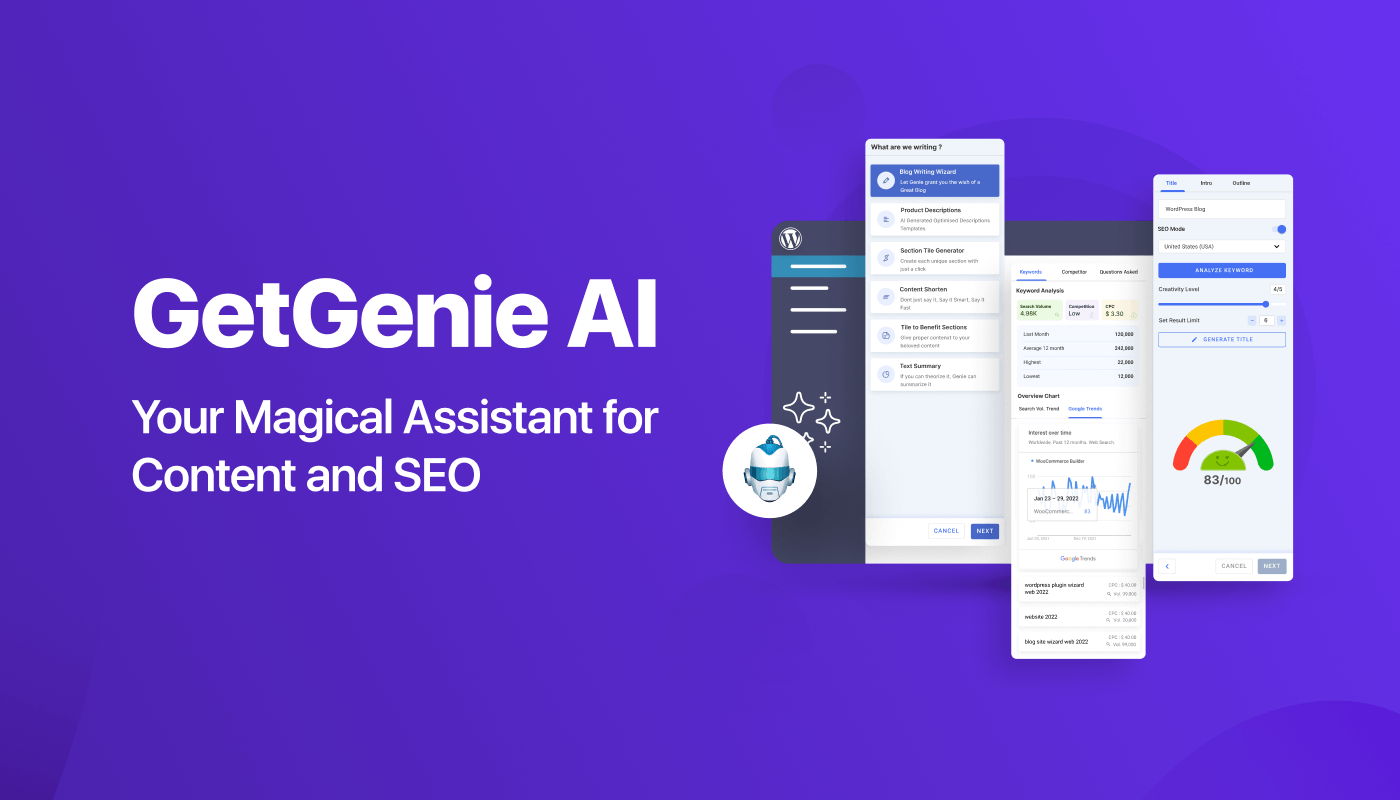 GetGenie WordPress based AI tool to do competitor analysis for blogs. All you need to do is just provide a keyword and you will get the list of top-ranked blogs for that keyword. Moreover, you can click on any item on the list and check the outline of that blog.
Powered with GPT-3, this WordPress AI competitor blog analysis tool is extremely convenient as it is a standalone WordPress plugin and can be used with any page builder. Along with being convenient, this plugin is also powerful because along with competitor analysis features it comes with a blog wizard that lets you write and SEO optimize a complete blog in a few minutes.
Key Features :
List of competitors' blogs in ascending order
Can do competitor analysis based on a different region
Get to know the number of headings, images, and word count of each competitor's blog
Comes with 30+ content writing template
Can do keyword research along with competitor analysis
Also shows the popular relevant questions on quora
Available in the form of a WordPress plugin
| Pros | Cons |
| --- | --- |
| ✅ Easy to use writing assistant tool | ❌ The free version has only 5 SERP analysis |
| ✅ Uses high-quality algorithm to fetch data | ❌ With the free version, you can only use the feature on one website. |
| ✅ Can prepare blog outline directly from competitor analysis | |
| ✅ Price is reasonable | |
| ✅ Provides top-notch support | |
Pros and cons of GetGenie AI
Price: Has a free version with 1,500 words limit. You can get access to all the features of GetGenie AI with unlimited users for $19 per month.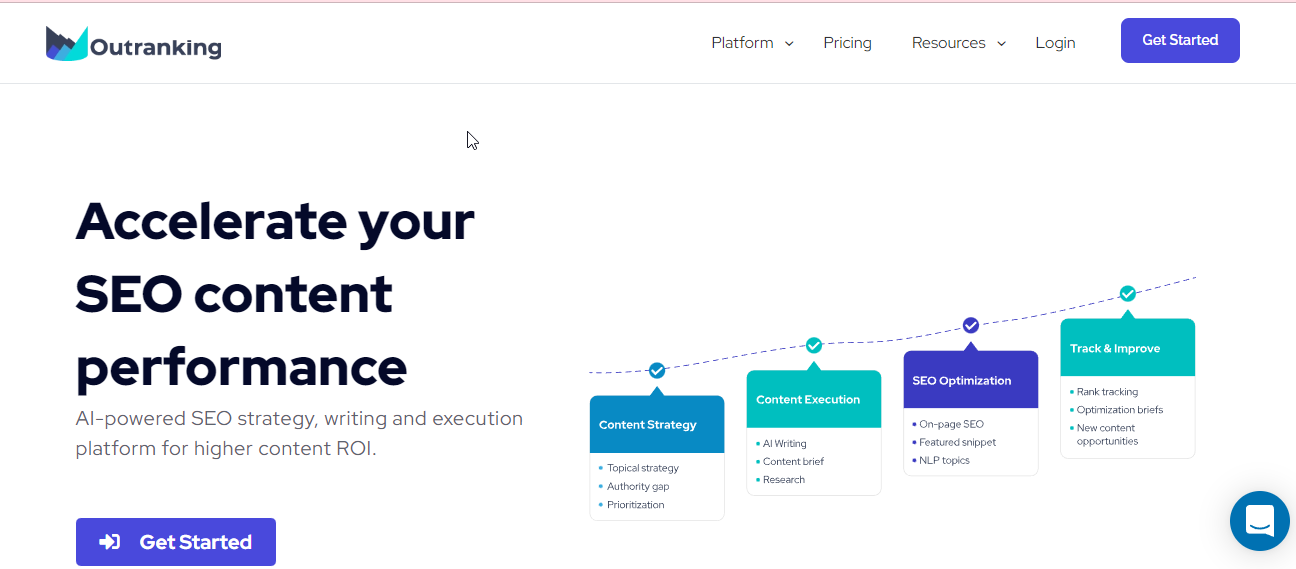 This tool provides you with suggestions to optimize your content based on competitor analysis of similar blogs. The information this AI writing assistant provides include meta titles, meta description, heading, sections, and many more important information about your competitor's blogs in one place.
Along with competitor analysis for blogs, you can also do competitor analysis of domains using the research feature of this tool. With the research feature, you will get to know about the domain authority, Page authority, number of backlinks, etc of your competitor's domain.
Key Features:
Can do competitor analysis for the blog for different countries
Along with SERP data, you also get suggestions about the important questions you should include in your blog post
You also get a related keyword list with their Search Volume
Can create an outline from the SERP analysis data
| Pros | Cons |
| --- | --- |
| ✅ Outranking uses the Google NLP engine to ensure quality output | ❌ The price is a little high compared to the limited features it offers |
| ✅ Provides a good User Interface | ❌ Does Not provide enough writing template |
| ✅ Offers AI-based internal link suggestions to improve SEO score | |
Pros and cons of Outranking.io
Price: $ 99 /Month which includes 10 SEO documents.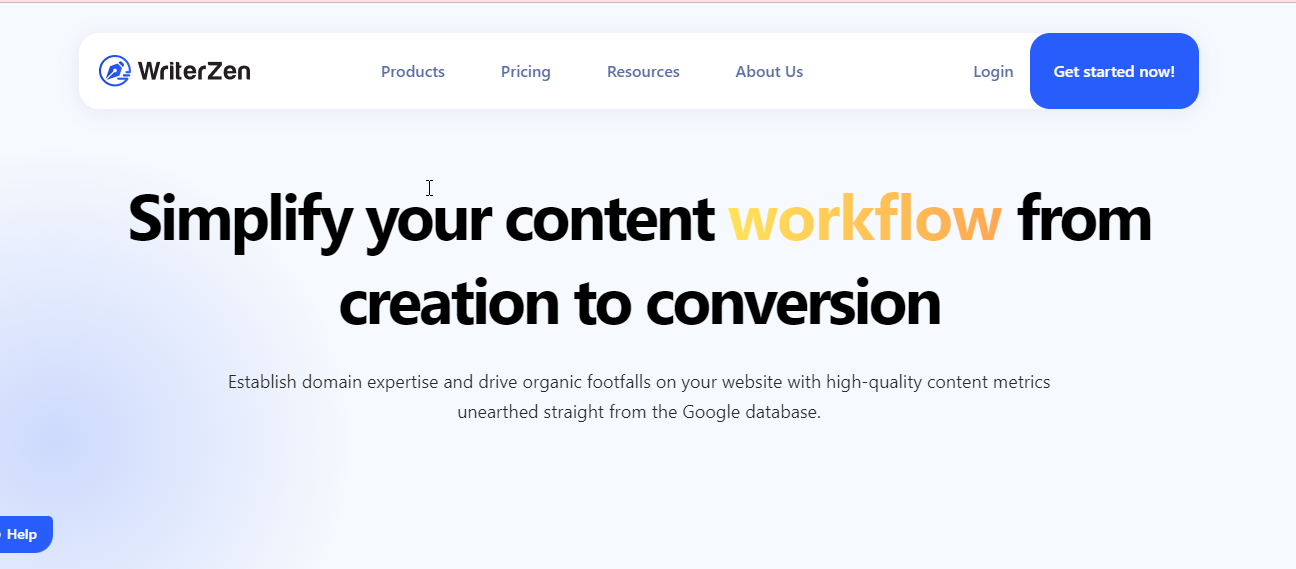 If you are looking for a tool to put together keywords, topics, and other related insights from your competitor's blog to generate a killer outline, then Writerzen is the AI tool you need. It also comes with an editor that helps you to optimize your blog for Search Engines.
This tool uses a high-class deep learning language model named GTP-3 to come up with human-like outputs. Besides, it has an extremely easy-to-navigate interface which makes the user's life easy.
Key features:
Exact relevant keyword from your competitor's blog
Generate outline based on competitor research
Can easily alter and update generated outline
Aids Search Engine crawlers to deduce your content
| Pros | Cons |
| --- | --- |
| ✅ Shows keywords with the low difficulty levels so you can rank easily. | ❌ Not enough writing template |
| ✅ The user interface of the tool is very convenient. | ❌ Does Not have a WordPress plugin |
Pros and cons of WriterZen
Price: $27/ month with all the features.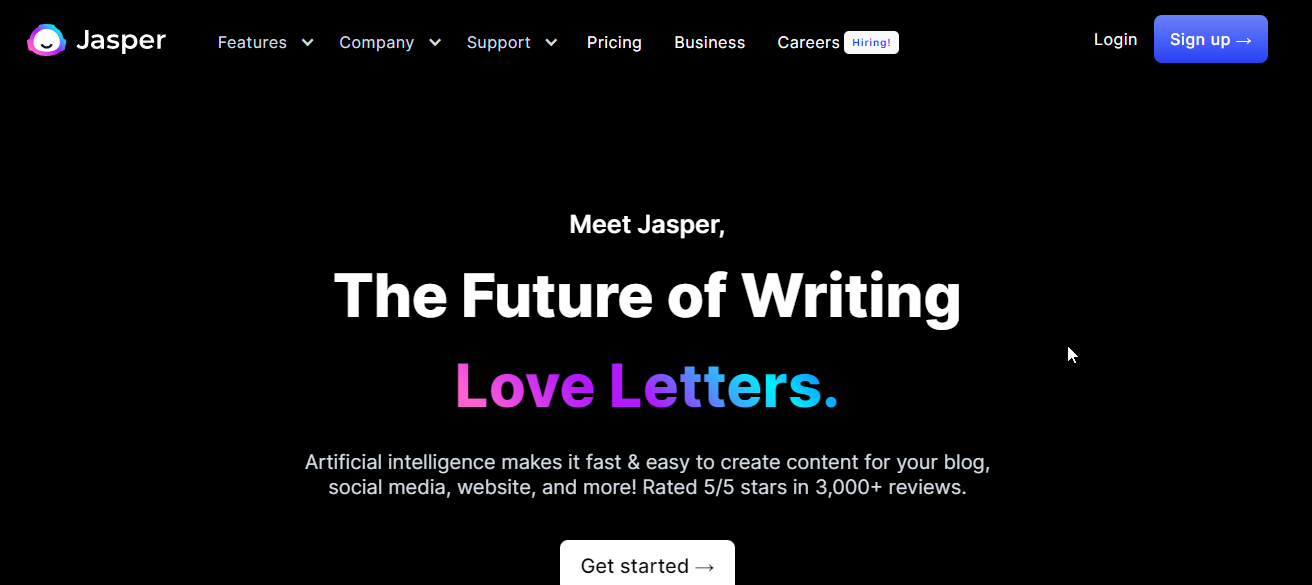 Jasper AI is another great AI tool to do competitor analysis for blogs. However, there is a catch! Jasper AI can not do the competitor analysis by itself, you need to leverage the Surfer Integration option.
With the Surfer Integration, you will be well equipped to research competitors' blogs for a specific keyword. You will get the list of competitors. Moreover, you can also optimize your blog for SEO while writing using Jasper AI.
Key Features:
Get the lastest ranked blogs for certain keywords
Suggestions on how to improve the blog e.g. number of headings, images, etc.
Get to see competitors' headings on a modal
Also, the option to see the popular relevant keyword and popular questions
| Pros | Cons |
| --- | --- |
| ✅ Can choose city level location, not just country | ❌ Need to log in to Surfer separately to use it. |
| ✅ The tool supports 20+ languages | ❌ Only available in the Boss Mode |
Pros and cons of Jasper AI
Price: Need the Boss Mode package for Surfer integration which costs $82/month. This price does't include Surfer's price.
An overview of all the AI competitor blog analysis tools:
| Criteria | GetGenie AI | Outranking.io | Writerzen | Jasper AI |
| --- | --- | --- | --- | --- |
| Keyword research | ✔️ | ✔️ | ✔️ | ✔️ |
| Content research | ✔️ | ✔️ | ✔️ | ✔️ |
| SEO-optimization suggestions | ✔️ | ✔️ | ✔️ | ✔️ |
| Prepare outline | ✔️ | ✔️ | ✔️ | ✔️ |
| Related Faq | ✔️ | ✔️ | ✔️ | ✔️ |
| Has WordPress plugin? | ✔️ | ❌ | ❌ | ❌ |
| Need Additional addon? | ❌ | ❌ | ❌ | ✔️ |
| Free trial | ✔️ | ❌ | ✔️ | ✔️ |
Comparison between top AI competitor blog analysis tools
From the comparison table, it can be said that, GetGenie as an AI competitor analysis and blog tool beats the others, to know why, check the how the blog wizard by GetGenie works in this video below:
Final Words on Best AI Competitor blog analysis tool
Now you know how important competitor analysis for a blog !. You also know about some of the best AI competitor blog analysis tools. We sure after reading the blog and having a look at the comparison overview, you must have realized GetGenie kind of has an edge over the other AI tools. Especially, if you are running a WordPress site for blogging then GetGenie automatically becomes the first choice as it comes in the form of a standalone WordPress plugin.
On the other hand, you need to do the competitor's blog analysis using a tool and then move all the information to your site which can be bothersome at times. Having said that, I have tried my best to put together a good and fair comparison between the top AI competitor blog analysis tools, and the rest is up to you. I hope you have a successful journey of blogging which starts with a solid competitor blog analysis.
All the best!