10 Advantages of Using ElementsKit Widget Builder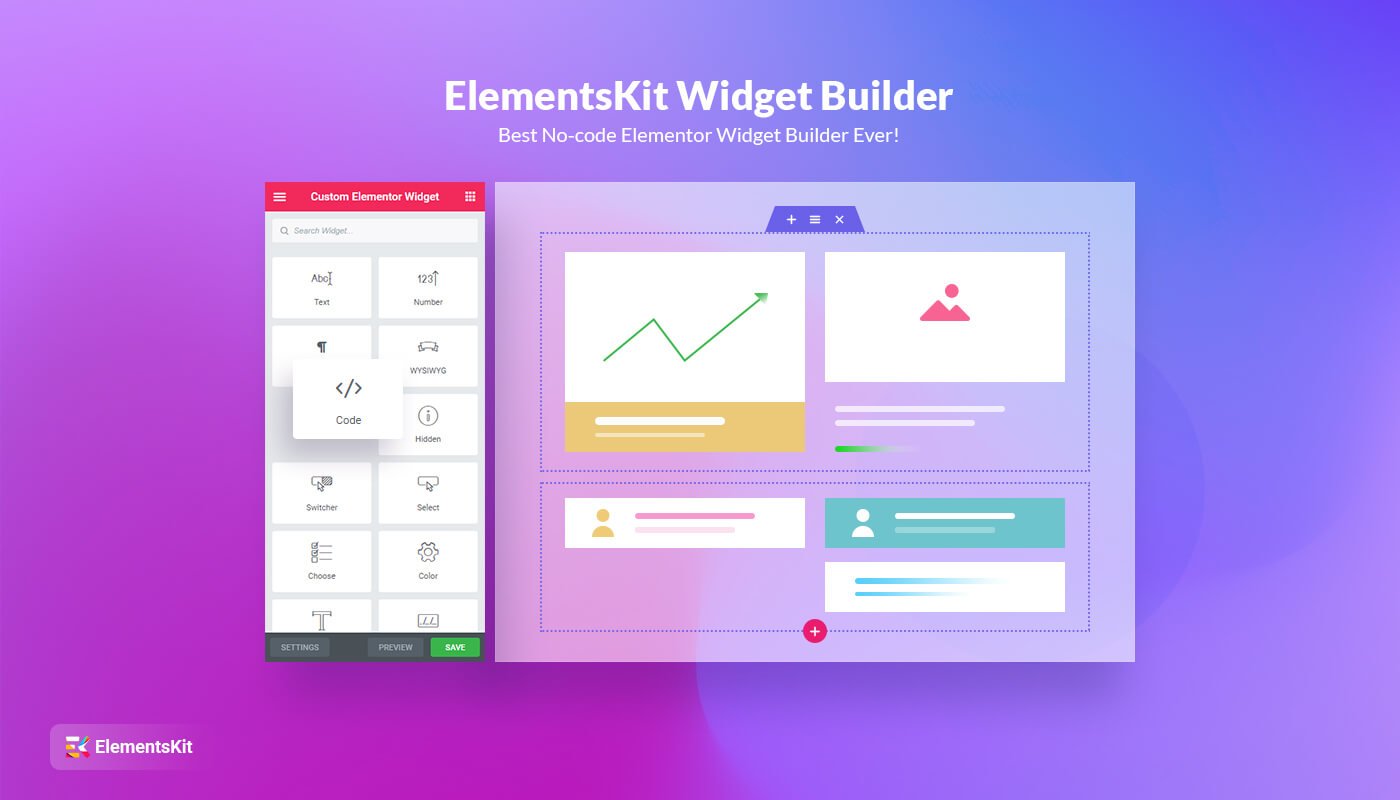 So many ideas, so little time!
Especially while launching a business online, the owners have to implement all of their ideas into reality.
I know launching an online business isn't easy! It's a really hectic journey from choosing the business plan to managing the finance or tax burden.
Since the initial launching is crucial, the startups tend to rely only on social media websites instead of developing their brand websites.
But, being active only on social media platforms isn't enough. 84% of the total customers said that they consider a business with a fully-functional website is more credible rather than the one only with just a social media page.
And nowadays, building a website is far easier than you may think. Especially, if you are equipped with Elementor page builder and ElementsKit widget builder, it will become as simple as ABC.
No pun intended!
In this blog post, I'm going to inform you 10 advantages of using ElementsKit widget builder. Let's get started.
Advantages of Using ElementsKit Widget Builder
Out-of-the-box, Elementor itself is equipped with lots of handful widgets. With 5+ Million active installations, Elementor is undoubtedly an incredibly popular webpage builder for WordPress. And, you can unlock the power of Elementor even more by using the ElementsKit.
In our previous blog post, we have explained the process of building a custom Elementor widget. Now, we will discuss the advantages of using ElementsKit widget builder. Let's start.
Read more: How to Build A Custom Elementor Widget Without Any Coding Knowledge
1. Drag and Drop Widget Building
ElementsKit widget builder offers the user to create, edit, and easily customize the widgets only by dragging and dropping the controls. In a simpler sentence, you don't need any sense of coding knowledge to build a custom widget using the ElementsKit Elementor addon.
Besides building this custom widget, users can also preview their widgets. Most importantly, you can add as many widgets as you want!
2. Requires No In-depth Coding Knowledge
Building a website from scratch takes time along with lots of technical knowledge. And, most of the business owners or non-techie people lack the appropriate technical knowledge to build their website.
That's why ElementsKit is offering a complete widget builder that requires no coding knowledge.
"ElementsKit widget builder is developed by pros,
but built for everyone."
3. Supports Multiple Field Types
ElementsKit supports almost all Elementor controls to build custom widgets. By now, ElementsKit widget builder supports 26 controls for building a custom widget. However, we are still adding more controls on ElementsKit.
The few most common control fields are text, media, icon, select, slider, date and time, animation, WYSIWYG, and many more. Use any of those wherever it's needed.
4. Creating Unlimited Widget
The days of customizing a single widget multiple times are over. Now users can build unlimited widgets via using the ElementsKit widget builder.
Users can create multiple widgets for different purposes to complete different tasks. However, they can also use multiple controls or the same controls multiple times to build their desired widgets.
Note: While using the same controls multiple times, the Name must be unique. Otherwise, it will create a validation problem.
5. Supports Structured Content
Unlike other products, ElementsKit supports structured content data to build widgets. Users can now add multiple input fields like title, description, author field, release date, etc as the widget feature.
ElementsKit's structured data follows the standard structured data guideline and also optimized for SEO.
6. Includes Standalone Code Editor
ElementsKit widget builder includes a standalone code editor to customize the widget even more. Users can add HTML, CSS, and JavaScript to the code editor to build the widget.
Most importantly, users can also include CSS and JavaScript libraries to build a widget. Simply get a CSS and JS link and paste it on the CSS or JS library input box.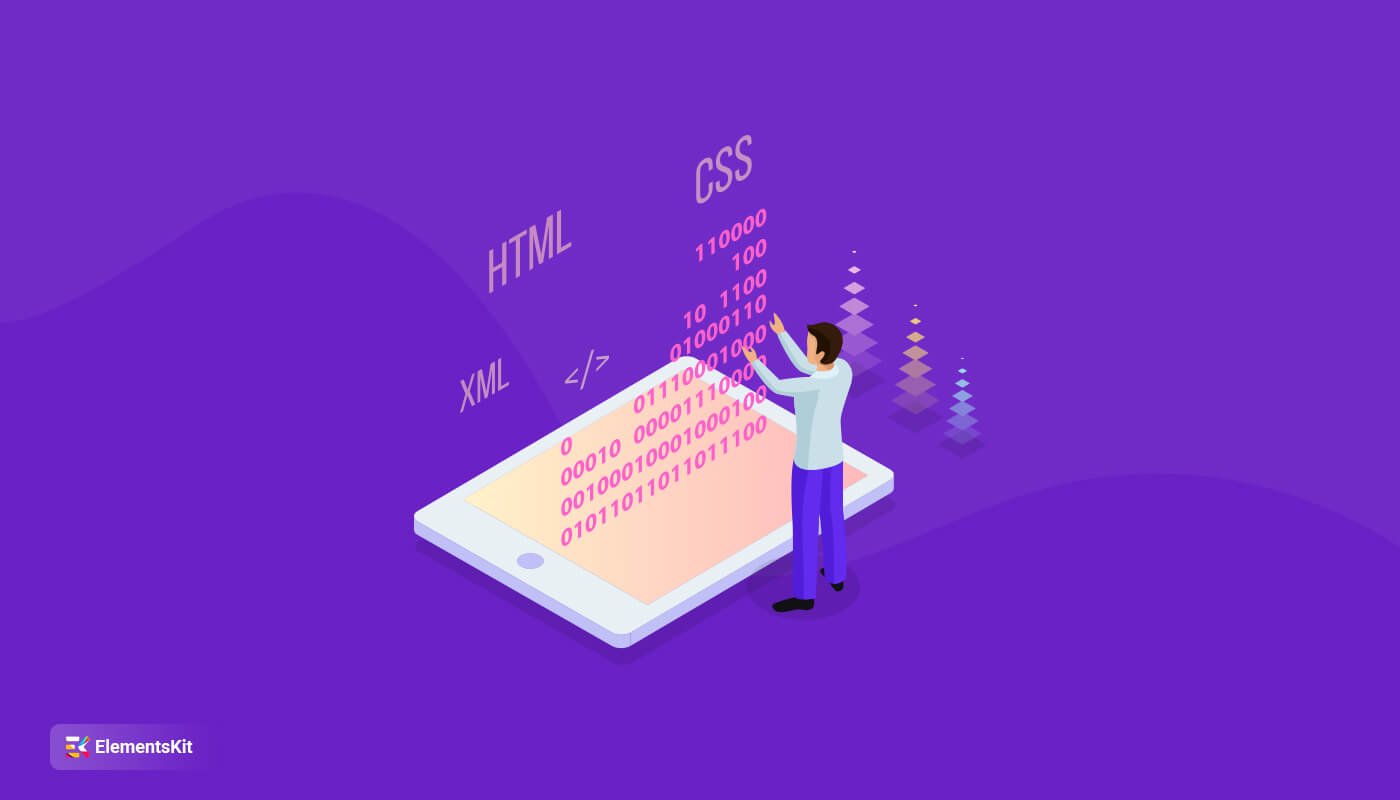 7. Built with User-friendliness in Mind
Creating a user-friendly website is the dream of every webmaster. But, most of them fail to do so because of the lack of appropriate tools. And the ElementsKit Elementor addon is the life savior for those webmasters.
Anyone who knows to use WordPress and Elementor can easily use the ElementsKit widget builder to build a custom Elementor widget. It's versatile interface is effortless enough to build widgets even for the very first time.
8. Saves Time
Building a widget from scratch takes time. So whenever you build a widget, it will be better if you can reuse those.
You know, we have to use the same widget multiple times while designing a website. So, will you build a widget again and again from scratch whenever you need it?
No!
The wiser choice is building the widget for once and using it whenever needed. It saves lots of time for the users. And, ElementsKit allows the user to build a widget once and use it multiple times. It not only eases the development process but also saves lots of time while developing the website.
9. Scalable Design
Scalability means the ability of a system or product to handle the pressure even when it grows continuously. And, the ElementsKit custom-built widgets are not only beautiful but also highly scalable.
The scalability is mostly important for the small business. Because, the small businesses have the biggest potentiality for growth. And, the return of investment increases comparatively faster. If the website widgets are properly scalable, then the business growth won't be a problem at all.
The widgets built with ElementsKit are highly scalable. So, you won't face any problem even when the website grows at its best!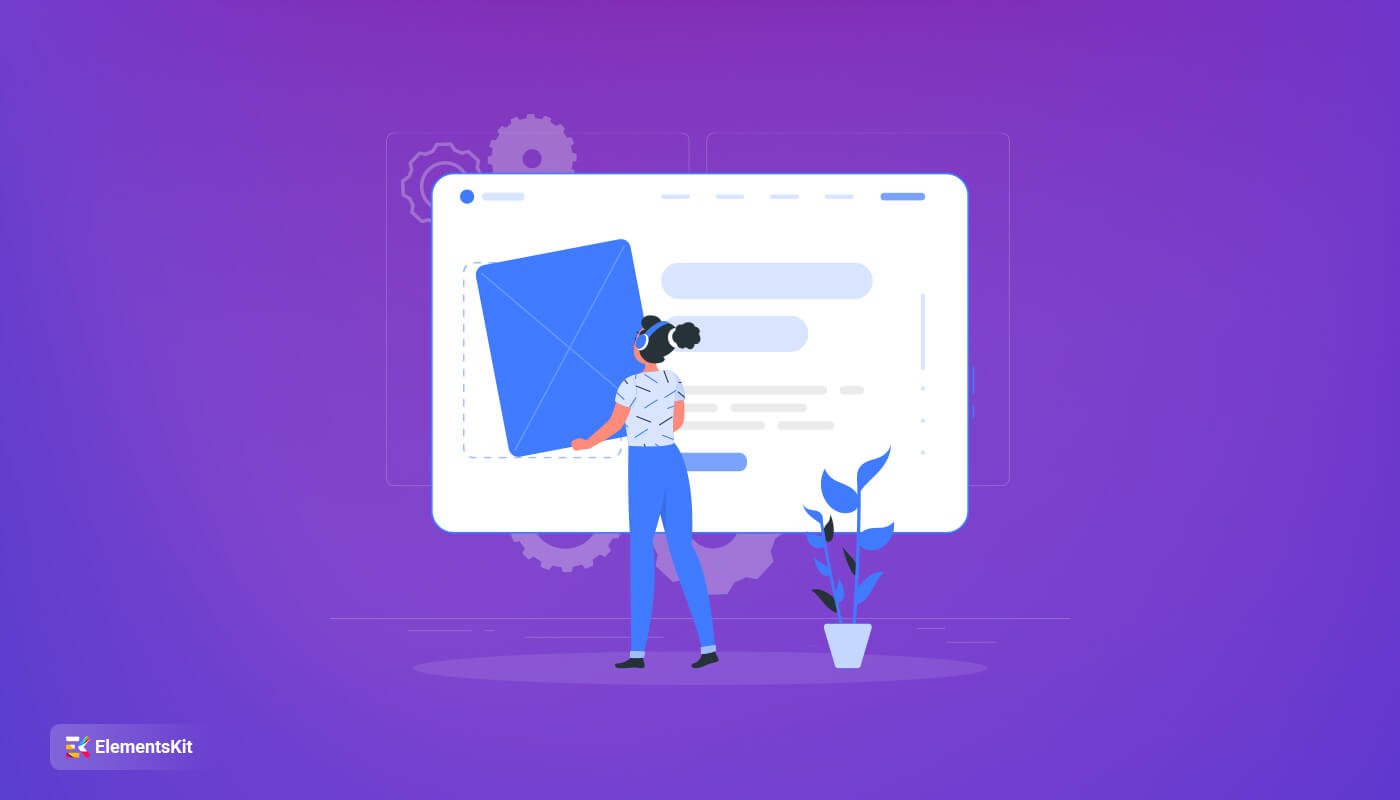 10. Efficiency
The efficiency of a website is a measurement of how well a website is performing its duty. And, the good news is that the widgets built with ElementsKit widget builder can perform it best.
These widgets can automate lots of manual processes and also integrate the third-party services to make the widget even more efficient. Most importantly, these third-parties won't affect the speed of your Elementor website.
An efficient website built with a powerful widget can increase the agency's workflow as well as make the developing process smoother.
Last Words
Building a user-friendly website is no longer an option now. It's a need!
With Elementor and ElementsKit installed on your WordPress website, you can create any element via custom Elementor widgets. Most importantly, you can do it without being worried about responsiveness or writing any code.
Are you leaning towards building a custom widget for Elementor? Give ElementsKit a try today!