WordPress 6.0 Release: A Quick Look at the New Features and Major Improvements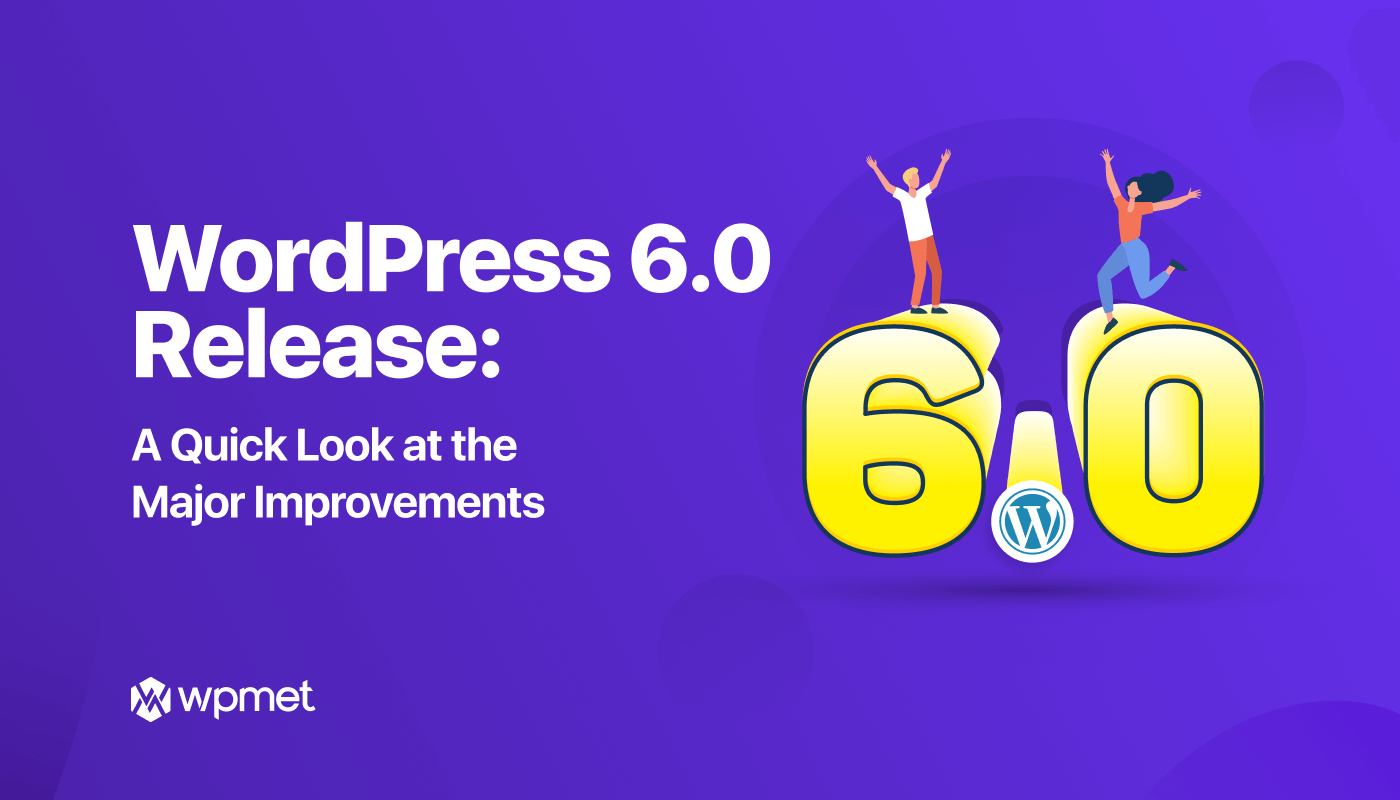 Gear up folks! WordPress 6 release is imminent with some significant enhancements. Just after 4 months of the release of WordPress 5.9, WordPress is slated to bring a new surprise with its latest release. However, WordPress 6.0 beta version was released earlier for testing purpose.
No doubt, the release of the WordPress 6.0 version is one of the major releases of 2022. Some of the existing features of WordPress 5.9 version will come with eye-catching improvements in the WordPress 6 release.
WordPress 6 release, no doubt, is a boon for the end-users as they will get advanced features with improved security in the latest version. This provides them with more ease and reliance on the platform.
In addition to improved security, WordPress 6.0 takes full initiatives fulfilling the promise of Gutenberg to make WordPress a facile CMS to create websites and publish content.
In this write-up, I will touch and highlight the new features and major enhancements that WordPress has planned to bring in WordPress 6 release. Without further ado, let's cut to the chase…
Major Improvements in WordPress 6.0:
By now, you must be itching to know about the features and changes that are going to come in WordPress 6 release. Hang on! This is exactly what I will list out and pinpoint now.
Full Site Editing Improvements:
You already got introduced to the full site editing feature of WordPress in the last release. But the WordPress 6.0 version has enhanced the feature further, giving more flexibility to the users. With the full site editing feature, you can edit your full site including themes, header, footer, sidebar, etc. along with content.
You can customize your site's themes leveraging the same block editor that you deploy for your page and post content. The block editor lets you edit and modify theme templates visually with a lot of ease. In order to make use of full site editing feature, you will need a block-enabled theme that supports this amazing feature.
Easy Switching to Theme Styles:
In WordPress 6.0 version, you will get effortless switching option to theme styles. All you have to do is simply hit the Style button at the top right corner and then switch to Browse Styles tab to view available styles in your theme. This is a boon for the theme developers as they can multiple style presets to their themes that users can switch easily.
Allows to Export WordPress Block Theme:
Another fascinating feature that the WordPress 6 release has brought is it lets you copy your WordPress block theme to a completely different WordPress site. What I mean is, the block theme that you will use creating your own template, layouts, and customizing styles, you can export it to a wholly new site with all the changes you made.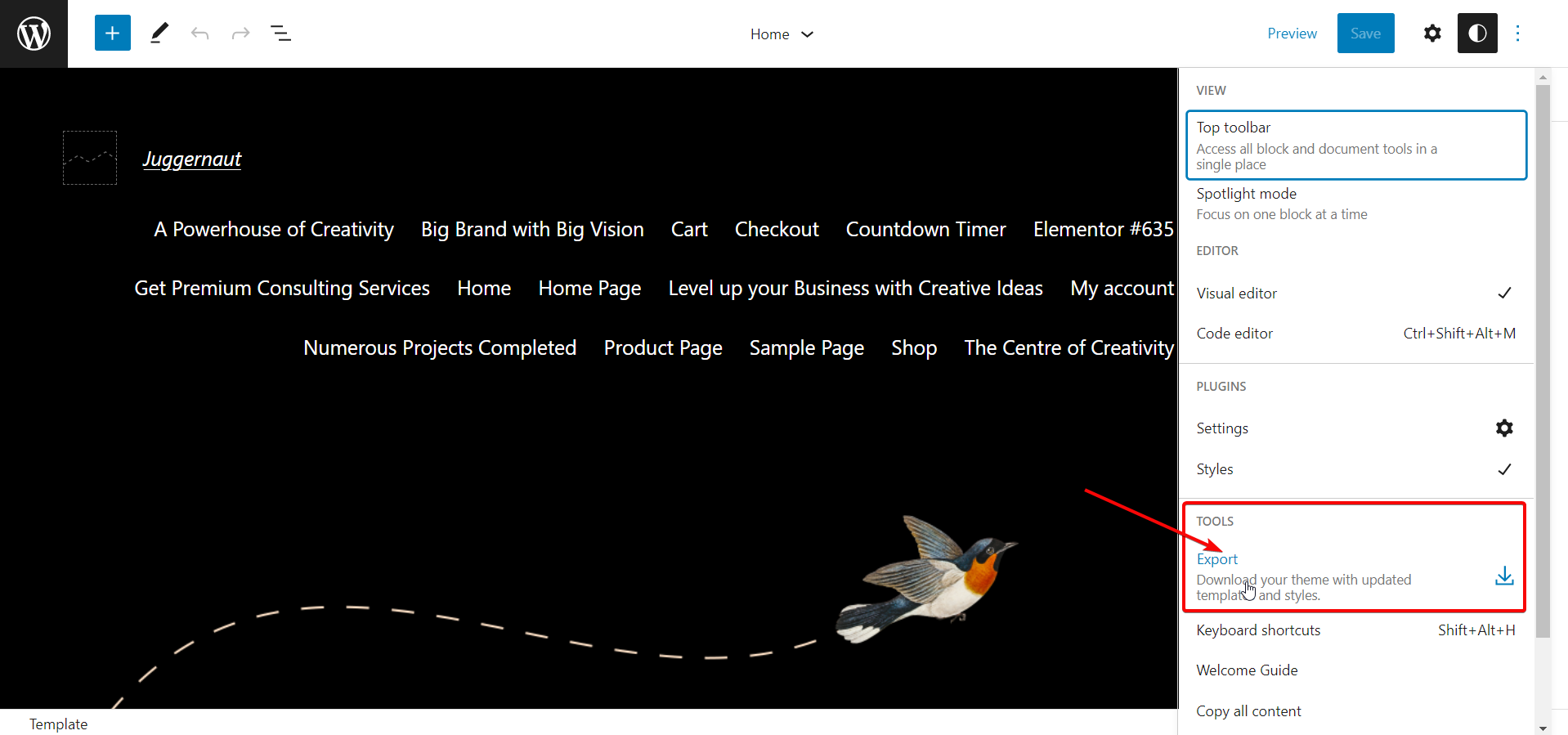 All you have to do is install the theme on that WordPress website and it will incorporate all the modifications you made to the original theme.
List of New Blocks in Block Theme Editor:
Now, let's take a look at the new blocks that WordPress has incorporated in its latest version which you can utilize in your theme and templates-
Comments:
Comments query loop block is a new block that you will find in WordPress 6.0 version. It boasts sub-blocks like comment author name, comment date, comment content, edit link, and so on. You can edit these sub-blocks distinctly to make your comments unique and catchy.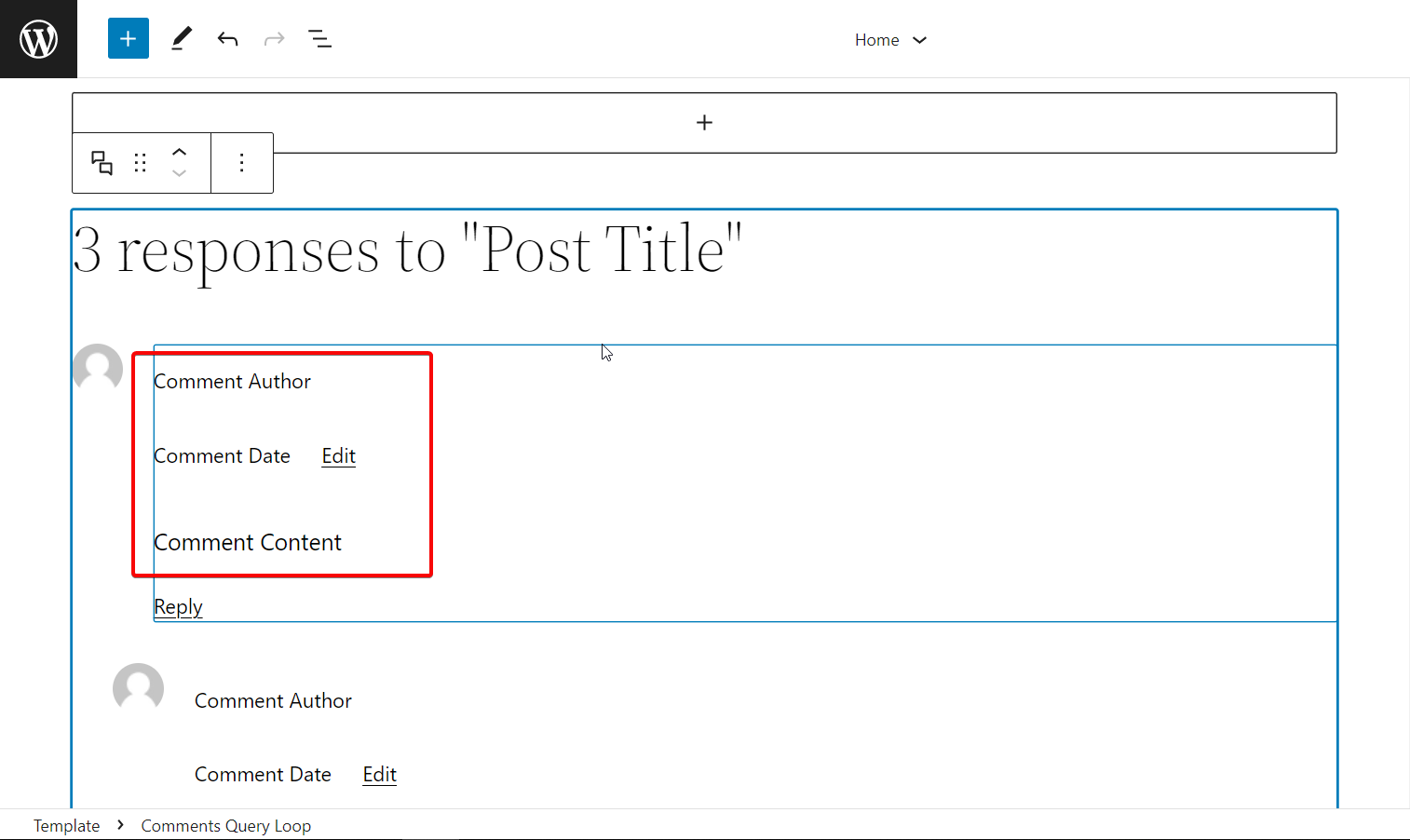 Read More:
Excerpt block in WordPress 5.9 let you just enter the text you wish to use for 'Read more'. WordPress 6.0 has come with a separate block letting you choose different text, background, and border for the link to make it more visible.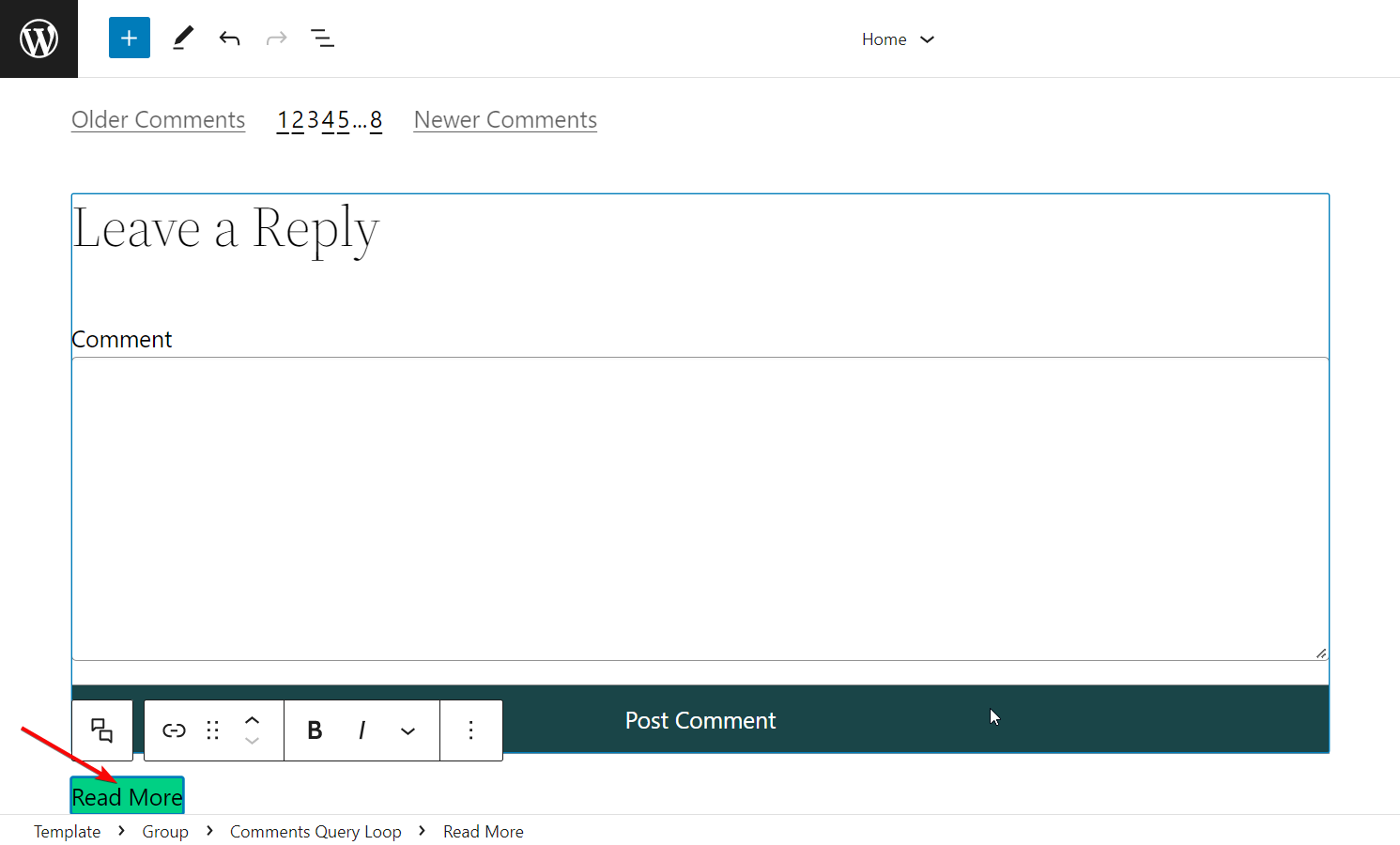 Post Author Biography:
Another noteworthy block that was integrated in the theme editor is "Post Author Biography" block. This can now be used along with Post Author and Avatar blocks.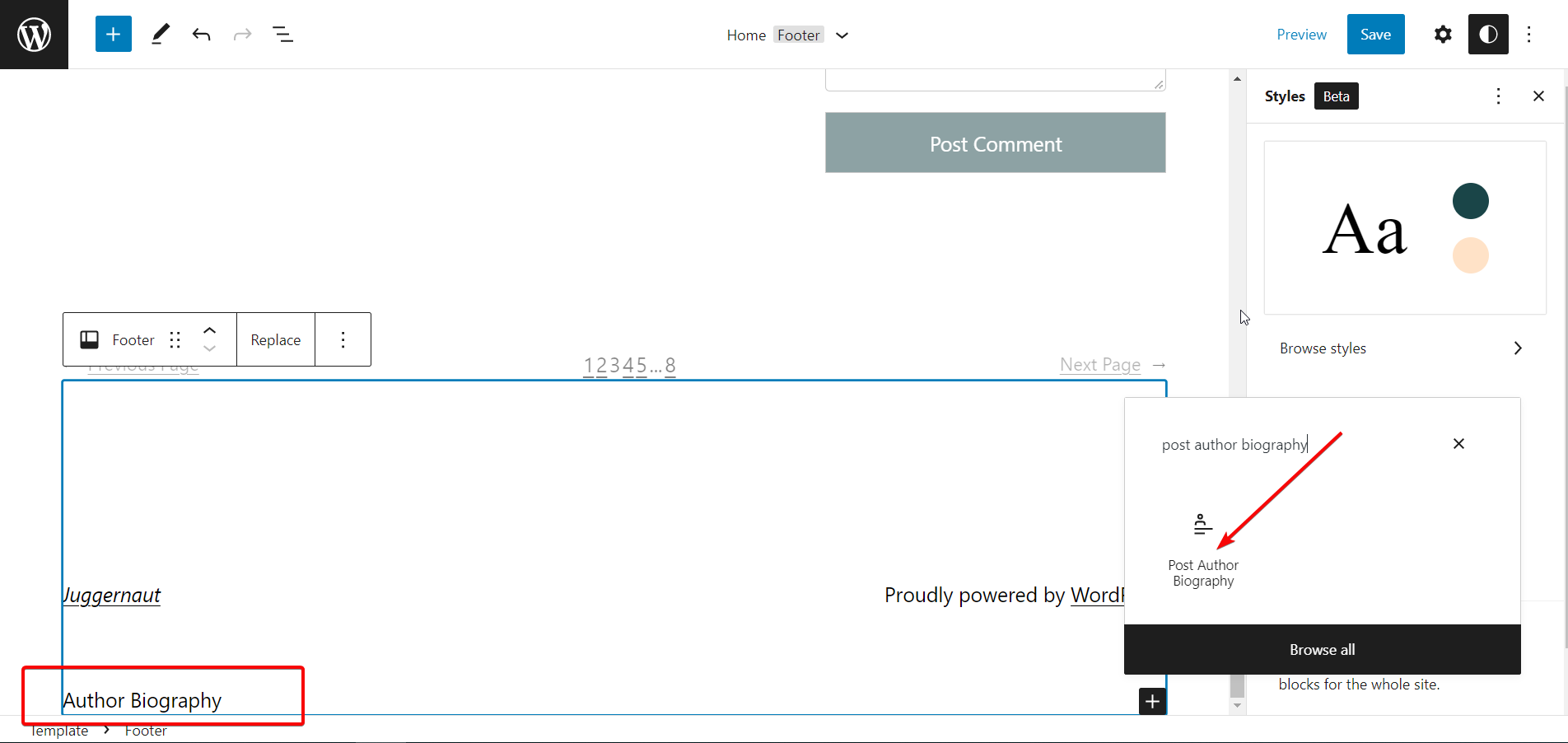 Avatar:
The avatar block lets you display a user's Avatar (profile picture). With this block, you can choose to display Avatar for a specific user or showcase current post/page author's avatar.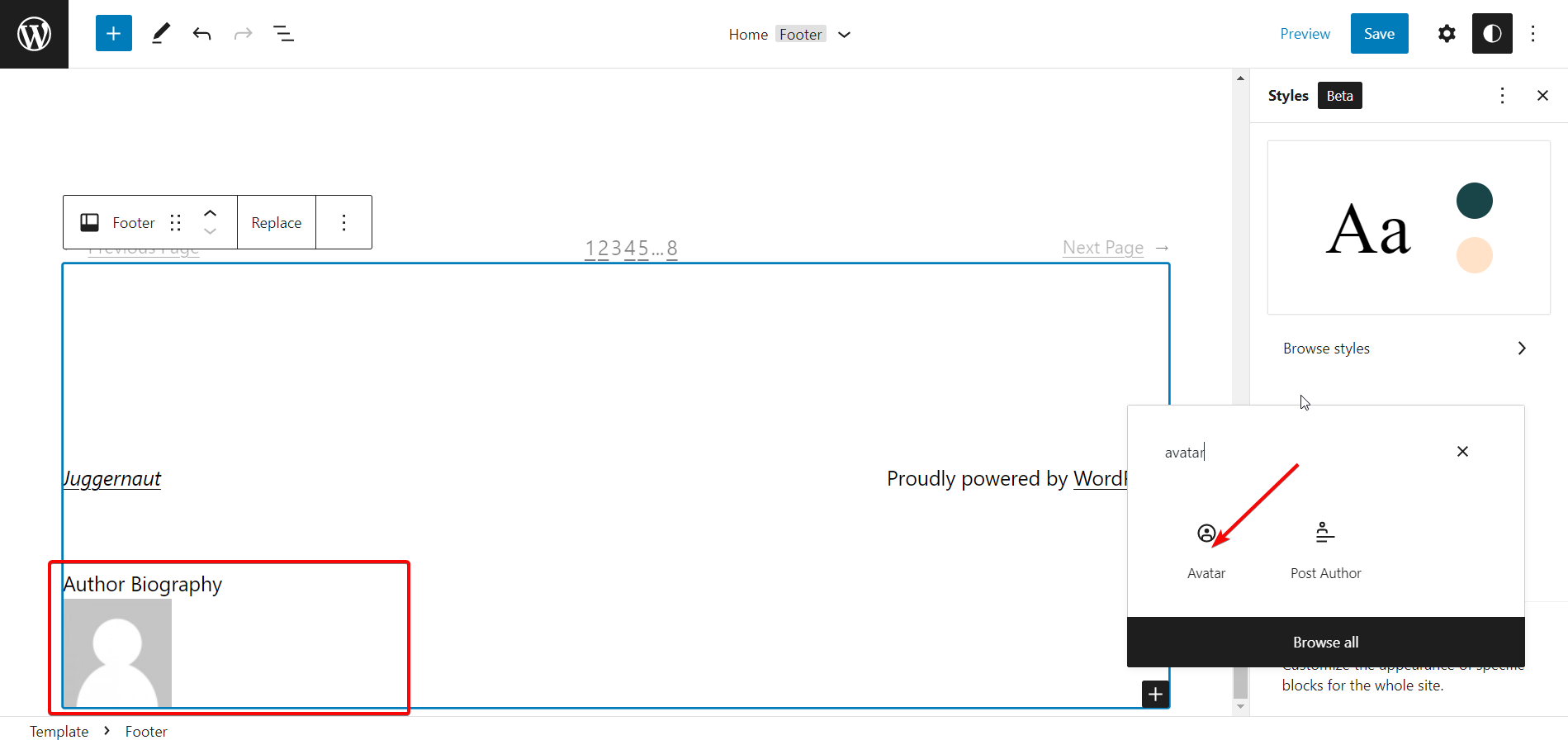 Block Editor Improvements in WordPress 6.0:
You have been eagerly waiting to know about the tweaks made in block editor, right? No wonder, the block editor or content editor is the component of WordPress where websites owners and content developers spend the maximum time.
And the good thing is WordPress also emphasizes this element in each of its release. Almost all of the releases contain addition of new features or enhancements in the existing features more or less. Let's take glimpse at some of the remarkable changes in WordPress 6.0 for the block editor-
Featured Image in Cover Block:
WordPress 6.0. will let you pick featured image for a cover block and it will automatically showcase current post/page's featured image. With the change of featured image, the display of image in the cover block will also change.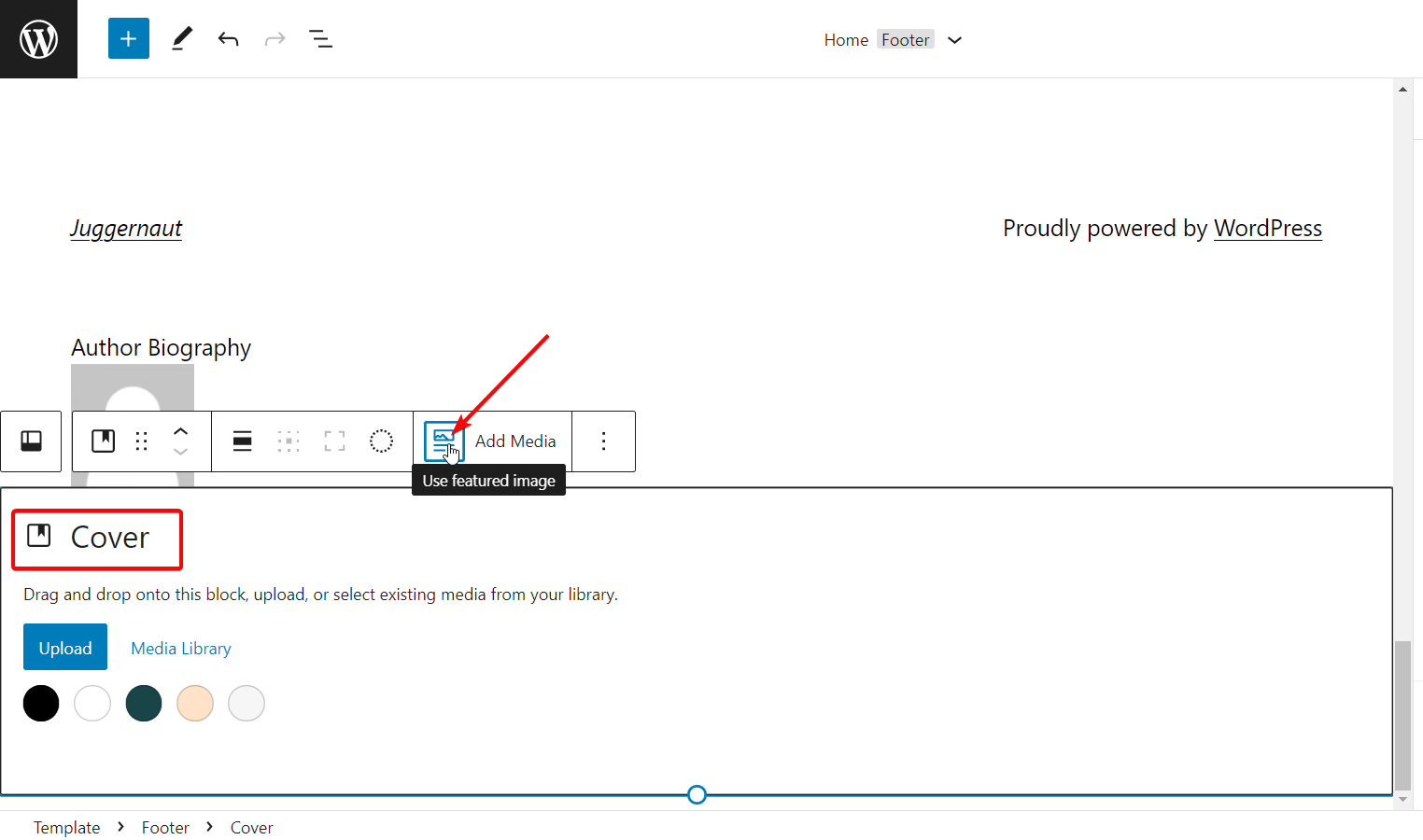 Ease of Text Selection in Multiple Blocks:
In the previous versions, selecting text across multiple blocks is tough as most often, the selection applies to all the texts in a block. However, In WordPress 6, you can select texts only which you want from a block.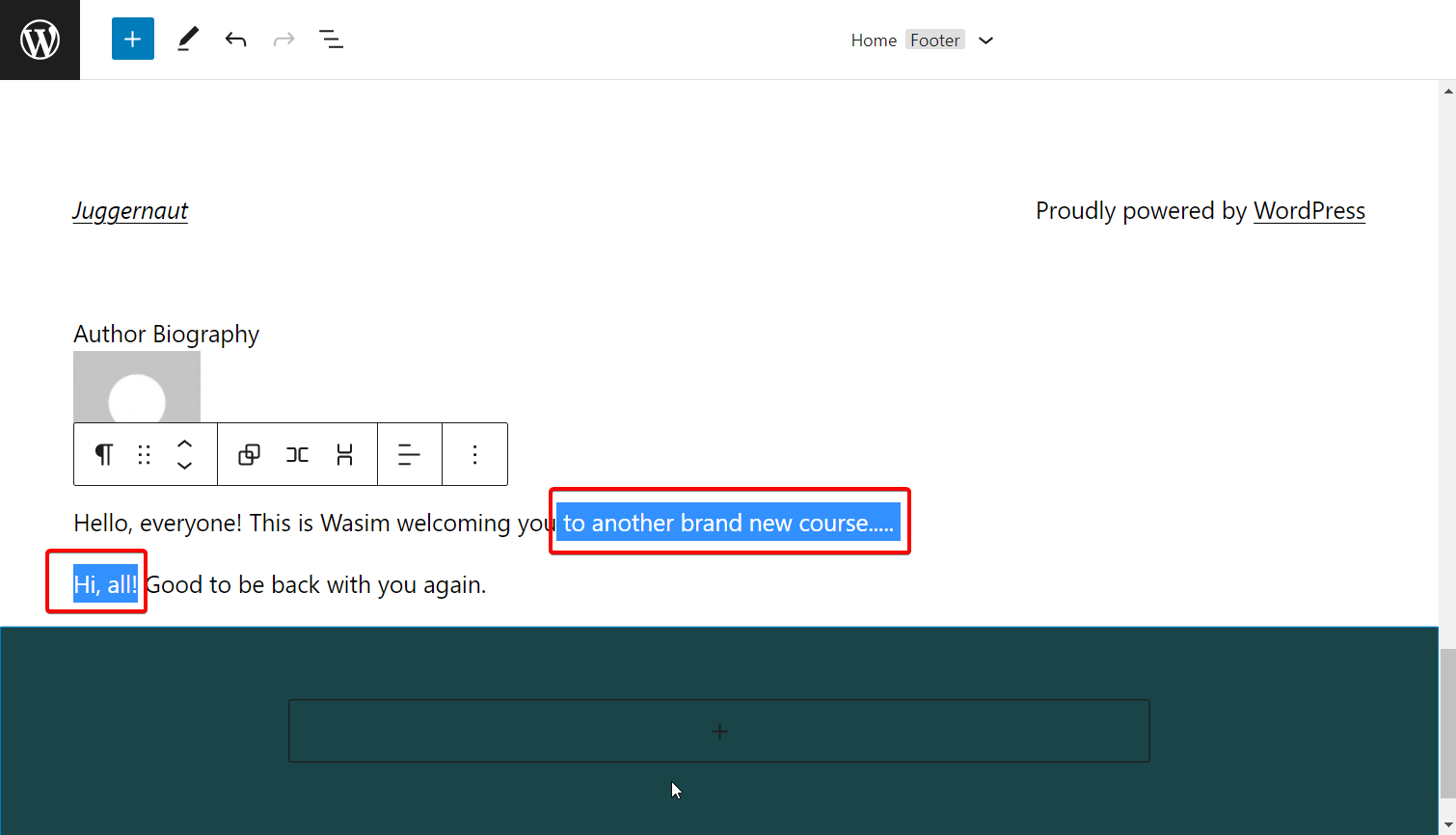 Reusable Block Locking System:
One of the issues of reusable blocks is when a user modifies these blocks, the changes are saved. That means the changes you made earlier in these blocks won't remain anymore. WordPress 6 is likely to introduce this marvelous feature for reusable blocks to resolve this issue of modifications by other users.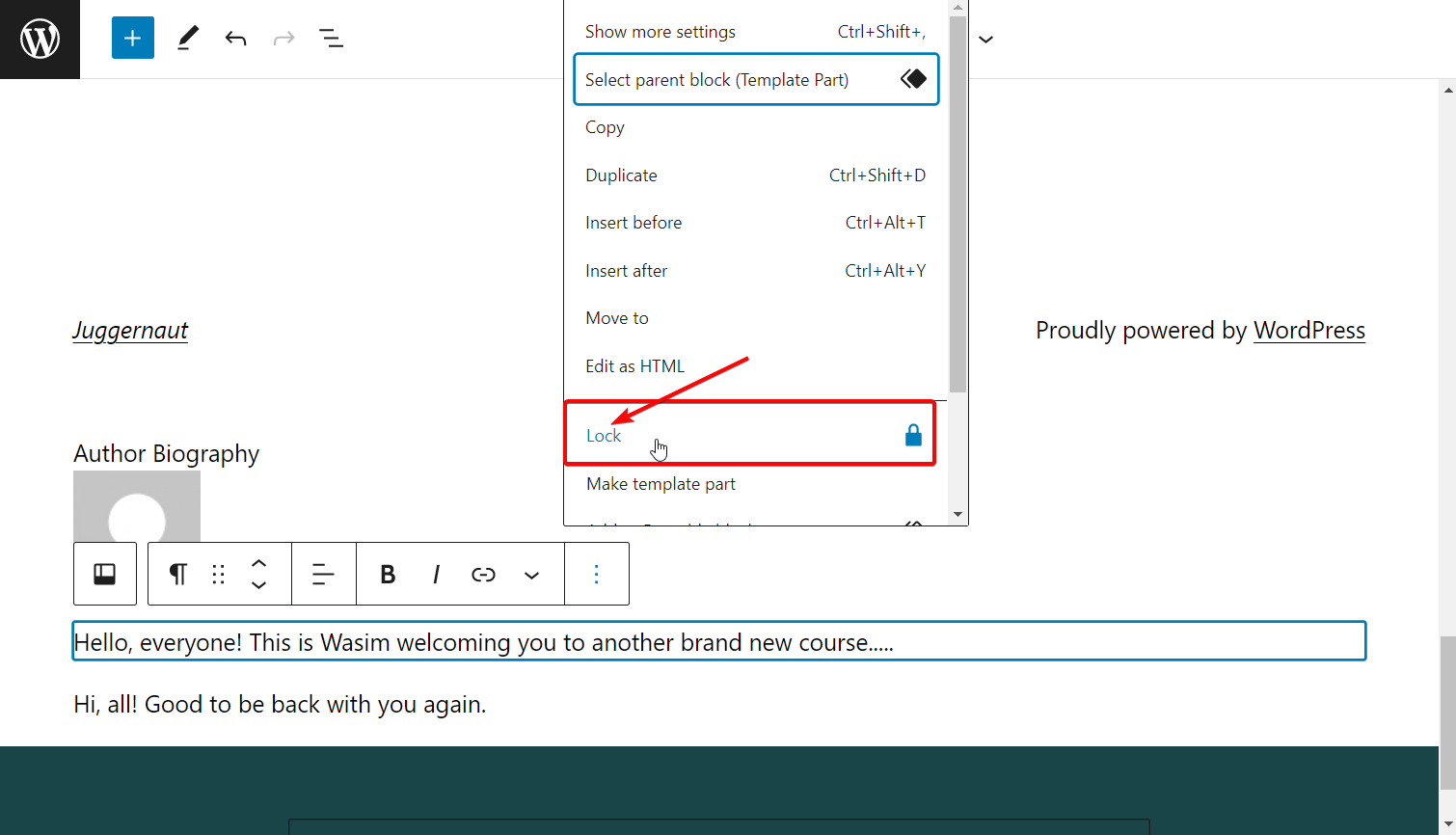 The feature will show a popup with 3 options- Restrict editing, Disable movement, and Prevent removal from which you can choose your desired option/options.
Responsive Group and Row Blocks:
WordPress 6.0 will also let you pick how you would want blocks to behave on different screen sizes. For group blocks, you would see the option to showcase the blocks inside as a row or a stack. However, you can also select multiple blocks and then choose between a row or a stack layout.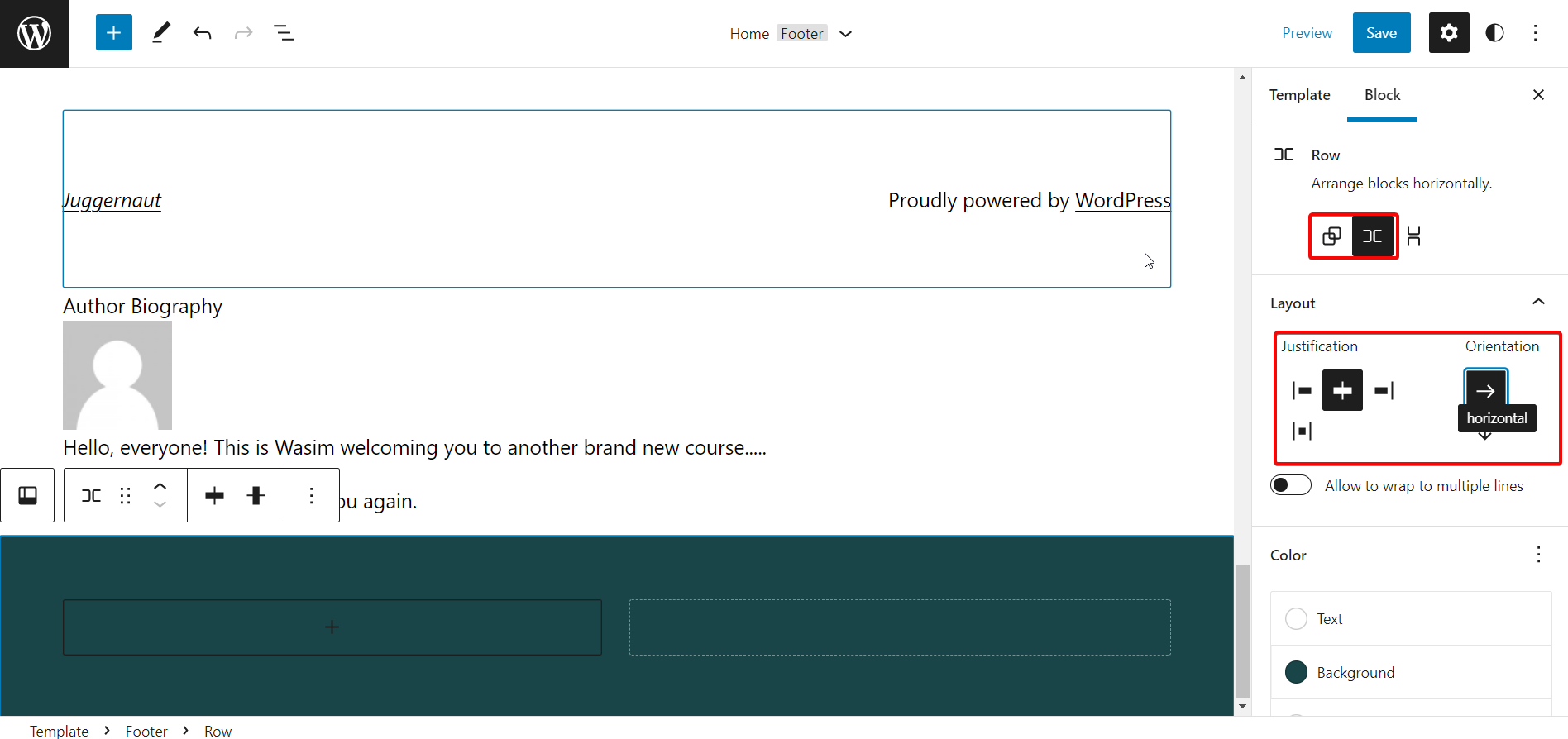 Assorted Block Editor Enhancements:
Let's take a glimpse at some more exciting block editor enhancements that you can utilize in the upcoming WordPress 6 version-
Border for Columns Block
Spacing for Gallery Images
Quick Shortcut to Add Internal Links
Select Multiple Blocks in List View
Improvements in Accessibility for WordPress 6.0:
One of the noticeable facets of WordPress is it continuously strives to improve its features. Whenever you compare its one version with the previous one, you can grasp that it has improved in terms of usability. Even WordPress 6.0, users are likely to find it more accessible.
WordPress 6.0 will come with scads of accessibility improvements that will benefit the users. Let's take a look at some of the accessibility improvements below-
Post title will be used as ALT text for featured images if no extra ALT text is added.
Improved tabbing in blocks with placeholder elements.
Search announcement to be available in block search.
Read description for blocks will show up with a placeholder setup.
Admin bar text labels can be read by screen readers on smaller screens.
Want to know about some of the best WordPress builders in 2022? Head over to the blog clicking the link below-
Looking Forward to WordPress 6 Release?
I hope you are satisfied with the sneak-peek of features coming in WordPress 6 release. The ease that you missed in WordPress 5.9 version, you will get it in the WordPress 6 release. We have tested all these features and improvements on our test site with the beta version. So far, we found things working properly as disclosed and published by WordPress.
Given the scintillating features that have come to the fore through WordPress 6.0 beta version, we strongly believe that users would fancy using them. All types of editing tasks that they perform in their WordPress sites will be easier and simpler with the introduction of these features.
Out of all these electrifying features and improvements, which one are you looking forward to the most? Do let us know through the comment section. Apart from that, you can also share your thoughts on the features coming up in WordPress 6.0 version.
In addition, if you are using Elementor, you can familiarize yourself with ElementsKit, a top-notch page builder for Elementor that you can use for any version of your WordPress site.