Top 4 WooCommerce Builder Plugins for WordPress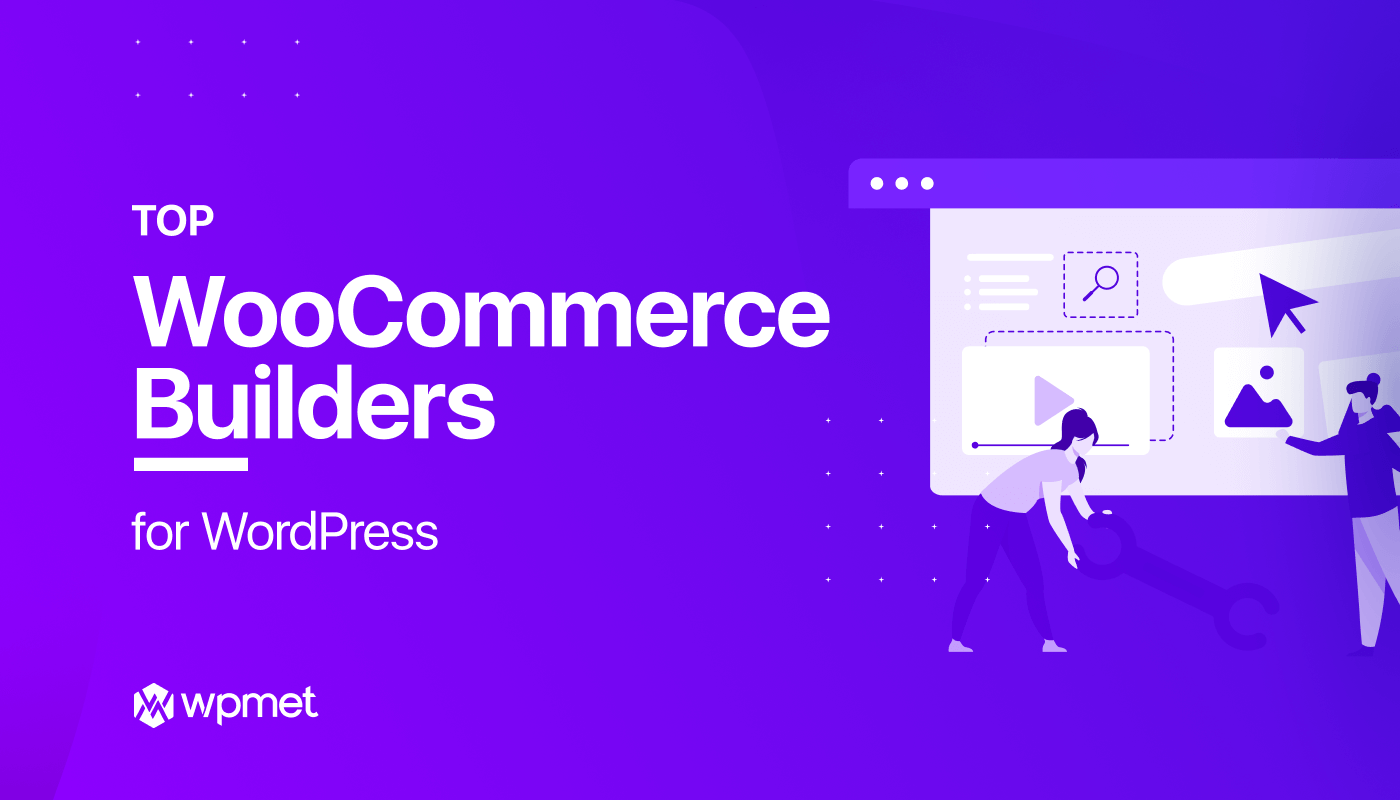 Struggling hard to build an eCommerce store? In WordPress, you will get WooCommerce builders that can solve your problem.
Building an eCommerce site is always more difficult than non-eCommerce sites. Because you need to compete with Amazon-like top ranking sites. You can never imagine surviving in this competitive field if you don't build up your site professionally. However, your site's features need to be smooth so that, anyone can find and order products easily.
Here WordPress WooCommerce builder comes really handy for providing the easiest drag and drop customization features. But, choosing one WooCommerce builder might be confusing. That's why in this blog I shall highlight the 4 most popular WooCommerce builders for your site.
What's the importance of using a WooCommerce builder in WordPress?
One of the most popular types of plugins in WordPress is WooCommerce builder. Whoever wants to start an eCommerce site, chooses a suitable WooCommerce page builder first. But, why do they do that? What's the significance of using this plugin?
If these types of questions are roaming on your mind then, you are not alone. Include me in your list too. At first, when I started building an eCommerce site, I faced the same questions. But, after using a WooCommerce builder got answers to all my questions.
The main and the most important reason for using Elementor WooCommerce builder is customization. There are many WordPress themes for WooCommerce but creating an eCommerce site with those themes is really challenging for beginners sometimes even for old WordPress users. Because customization options of these themes are very confusing and difficult than the WooCommerce builder.
However, these themes won't give you easily drag and drop editing facility. Here WooCommerce builders solve your problem. Because these WooCommerce builders will offer you editing options that can be easily performed even by beginners. Not only a user-friendly interface but also you will get limitless customization functions.
That's why you need to use an Elementor WooCommerce builder. But, you can't choose a random builder for your site, right? So how to determine the quality of a builder. Feeling worried?
Don't be. Because in the next section, you will get to know what's makes a good WooCommerce builder?
What to look at in your WooCommerce builder?
There are standard determinants for everything. WooCommerce builders are not excluded from this list. You need to identify the quality of your selected builders through these determinants.
Here are things you need to check before choosing a builder for your WordPress site:
Lightweight and flexible plugin.
A WooCommerce builder that has high device responsiveness.
Easy drag and drop customization.
Boundless editing features.
It offers different layouts for your site.
Provides WooCommerce custom templates.
Has a free version so that you can try it out on a staging site.
Won't hamper your website's speed.
From start to end website editing option. It means providing editing functions from the product page to thank you page.
Cost-effective plugin.
So, these are the determinants of choosing a standard WooCommerce builder. Now, how about getting a shortlist of the best WooCommerce builders?
Keep digging if you are interested to find what those builders are.
Top 4 WordPress WooCommerce builders
In this section, you will get to know the top 4 most used and popular Elementor WooCommerce builders that you can consider while picking a builder for your site. Check out those popular WooCommerce builders: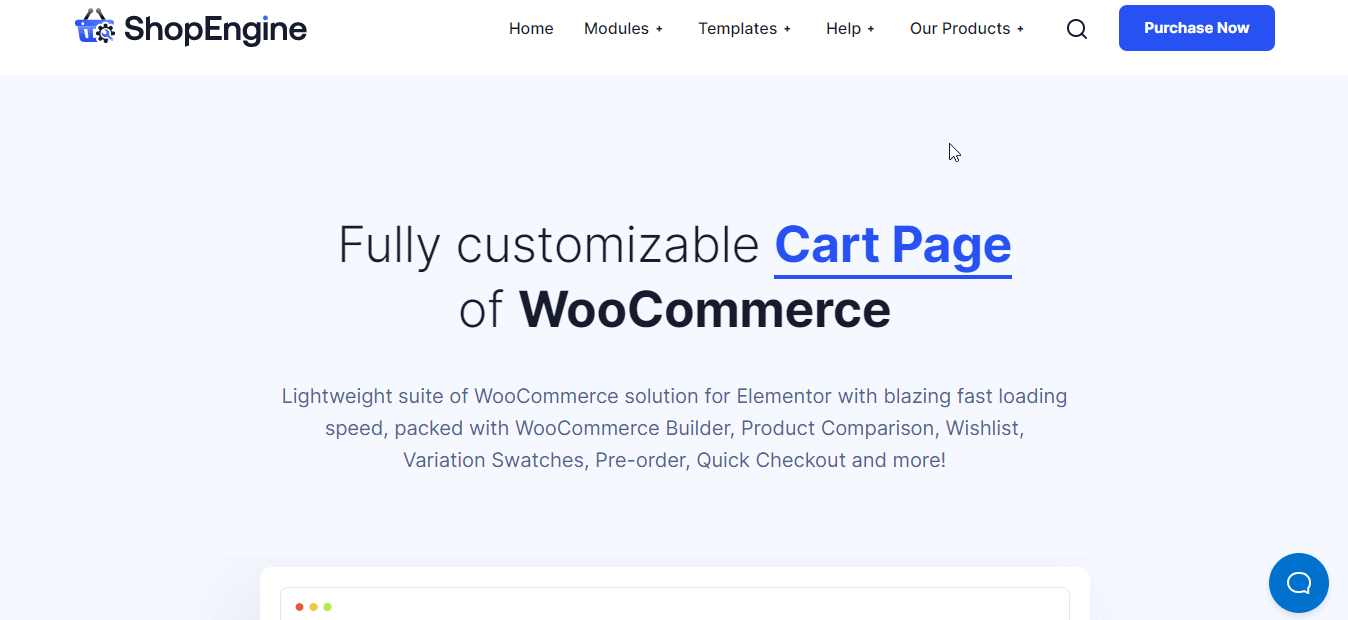 ShopEngine is the most reliable WooCommerce solution that has already won the two most popular awards of the WordPress community back to back. One is the Template Monster awards 2021 and another one is the WP Awards 2021. Till now this has been considered as the best WooCommerce builder for Elementor because of combining all the essential WooCommerce features within a single plugin.
In this Elementor WooCommerce builder, you will get various types of WooCommerce custom templates that help to create a WooCommerce site without expending much time and effort. However, you will get 13 modules and 60+ handy widgets in this plugin. Because of these features, you don't need to use other plugins. Moreover, you can enable or disable any features you like. Let's see the common and most exclusive features of this Elementor WooCommerce builder:
Common features of ShopEngine:
Drag and drop WooCommerce page builder.
Multiple language support.
Compatibility with themes and plugins.
Zero coding skill required.
Enabling and disabling facilities of modules and widgets.
Unique features of ShopEngine:
Product variations adding possible.
Product quick viewing and checkout functions.
Preorder and backorder.
Sales notification and flash sale adding options.
Payment can be done in installment.
Switching currencies is also possible.
60+ different widgets.
Top notch support team.
User and SEO-friendly plugin.
13+ templates that you can import with one click.
Easiest and finest customization option.
Compare different products using Product comparison module.
Device responsive templates, blocks, headers, and footers.
Version:
This WooCommerce page builder for Elementor has both free and paid versions. Paid version comes for three packages that you can find on Wpmet.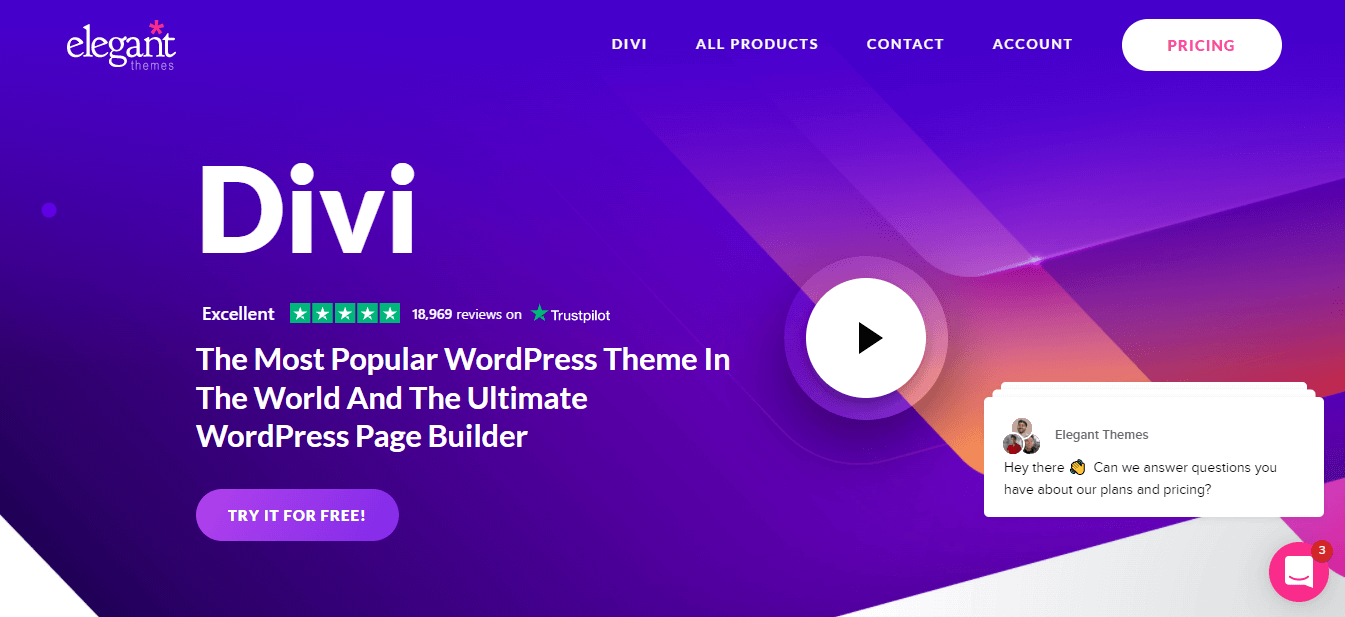 Divi is a WordPress page builder that works both as a WordPress theme and page builder. This builder will let you create website pages with the easy drag and drop feature. But, it is not a builder that is dedicated only to creating a WooCommerce site. With this popular builder, you can build any type of website.
This builder offers 100+ different layouts for your site. However, it is also beneficial for developers as they will get custom CSS control to make the website more appealing. Here you will also get 40+ user friendly website elements to edit your site.
Common features of Divi builder:
Less coding skill.
Drag and drop website edit.
Responsive layouts and blocks.
Plugin and theme compatibility.
Optimized website.
Unique features of Divi builder:
Unlimited design options.
True visual and responsive editor.
Custom CSS editing feature.
800+ built-in designs.
40+ website building elements.
Stylish hover editing.
Shape divider.
Website border control.
Code editing facility.
Drop shadow.
Effects and filters.
Contact form building is possible.
Version:
Only paid version is available in two packages. Those are yearly access and lifetime access.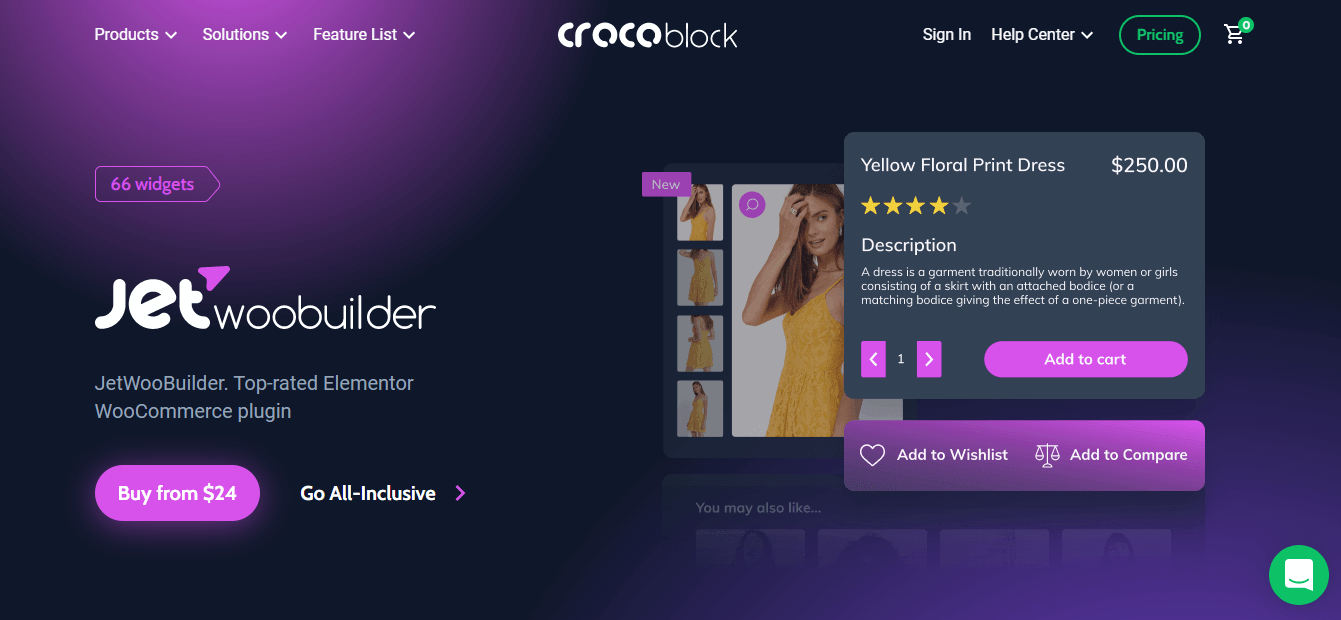 It is another Elementor WooCommerce builder that is dedicated only to create WooCommerce sites. With this plugin, you can mix and match all the elements, also you can change layouts any time you want. JetWooBuilder is a WooCommerce shop page plugin that offers versatile WooCommerce shop page templates.
You will also get templates for all pages. Besides, this WooCommerce page builder for Elementor has options to customize the packages as your desire. Don't need to pay for the stuff that you don't want. Widgets of this Eleementor WooCommerce builder are dedicated to different pages. So that, you can easily find which widget to use for which page.
Common features of JetWooBuilder:
Drag and drop editor.
Highly responsive builder.
Compatible and SEO optimized.
Elementor compatible.
Unique features of JetWooBuilder:
66 different widgets.
Templates for all pages.
Reviews can be managed easily.
Product list and grid widget.
Widgets to make dynamic content.
Product sale badge and stock status.
Related product adding option.
Add to wishlist.
Dynamic eCommerce templates.
Default WooCommerce product notifications.
Version:
JetWooBuilder has both free and premium packages. You can even create a customized package for yourself by adding the features you want to your JetWooBuilder.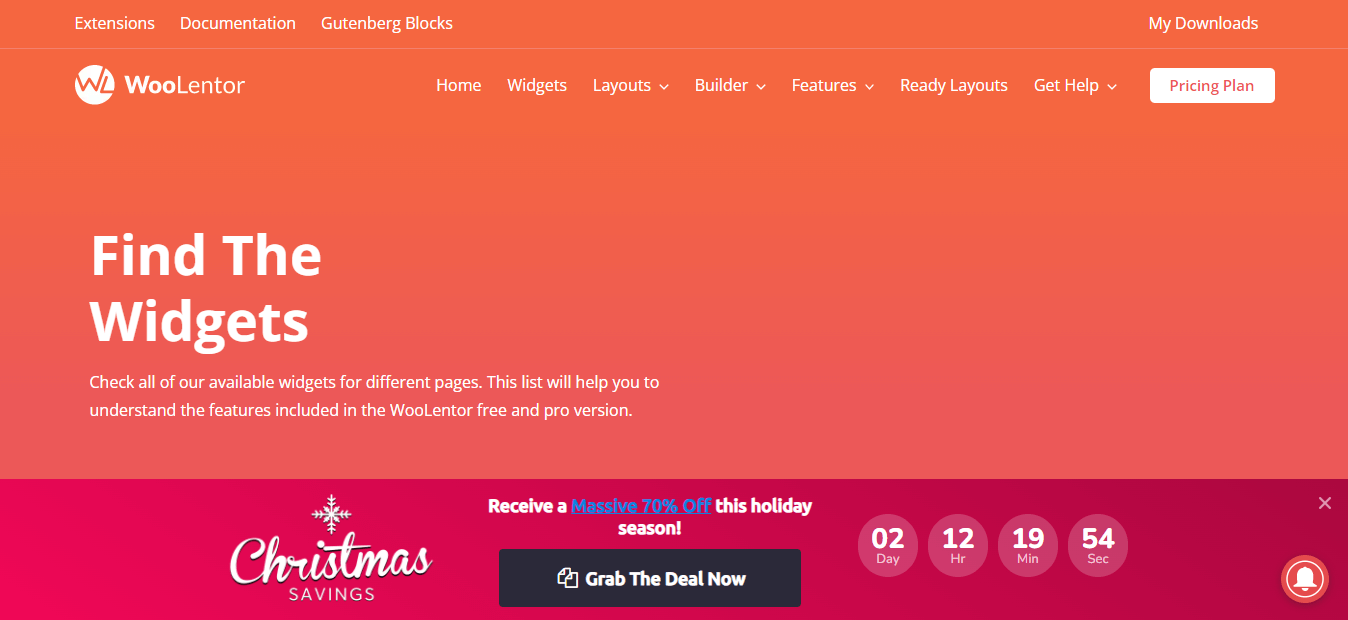 If you want a simple Elementor WooCommerce builder then the WooLentor plugin will stand on all your requirements. Because this WooCommerce page builder for Elementor offers all the usual features that a normal eCommerce website requires. Besides, you will get lots of general widgets and templates for your WooCommerce pages in this Elementor WooCommerce builder.
WooLentor plugin offers flexible and responsive customization options so that you can easily customize your Woo pages without facing any problem. For example, you can add unlimited colors and images to your product slider with this Elementor WooCommerce builder for giving a more professional look to your eCommerce site.
Common features of WooLentor:
Basic template builder.
Common customization option.
Responsive layouts and templates.
Optimized easy drag and drop Elementor builder.
Unique features of WooLentor:
42 professional product layouts.
Customized sales notification.
5 premium WooCommerce themes.
Zoom/ Skype/ Teamviewer support.
Easy search option with Ajax search form.
Store setup is free.
Customized related product layout.
Easy add to cart option by scanning QR code.
Partial payment facility.
25 free and 14 premium widgets.
So, the best WooCommerce builder is
Till now WooCommerce is the most reliable platform for building an online store. If you want to use this platform then you must choose a WooCommerce builder for your site. You have already known about the best 4 WooCommerce builders of WordPress.
But, if you want to make that list shorter then, ShopEngine will stand on all your requirements of being a perfect Elementor WooCommerce builder. Because WooCommerce page builder for Elementor will offer everything you will need for running your online store successfully. You will get all features from quick view to easy checkout. Moreover, its pro version offers 70+ widgets, 10+ modules, and templates. This makes it the most compatible and complete WooCommerce builder of WordPress.