Why Should You Prefer a Lifetime Plan?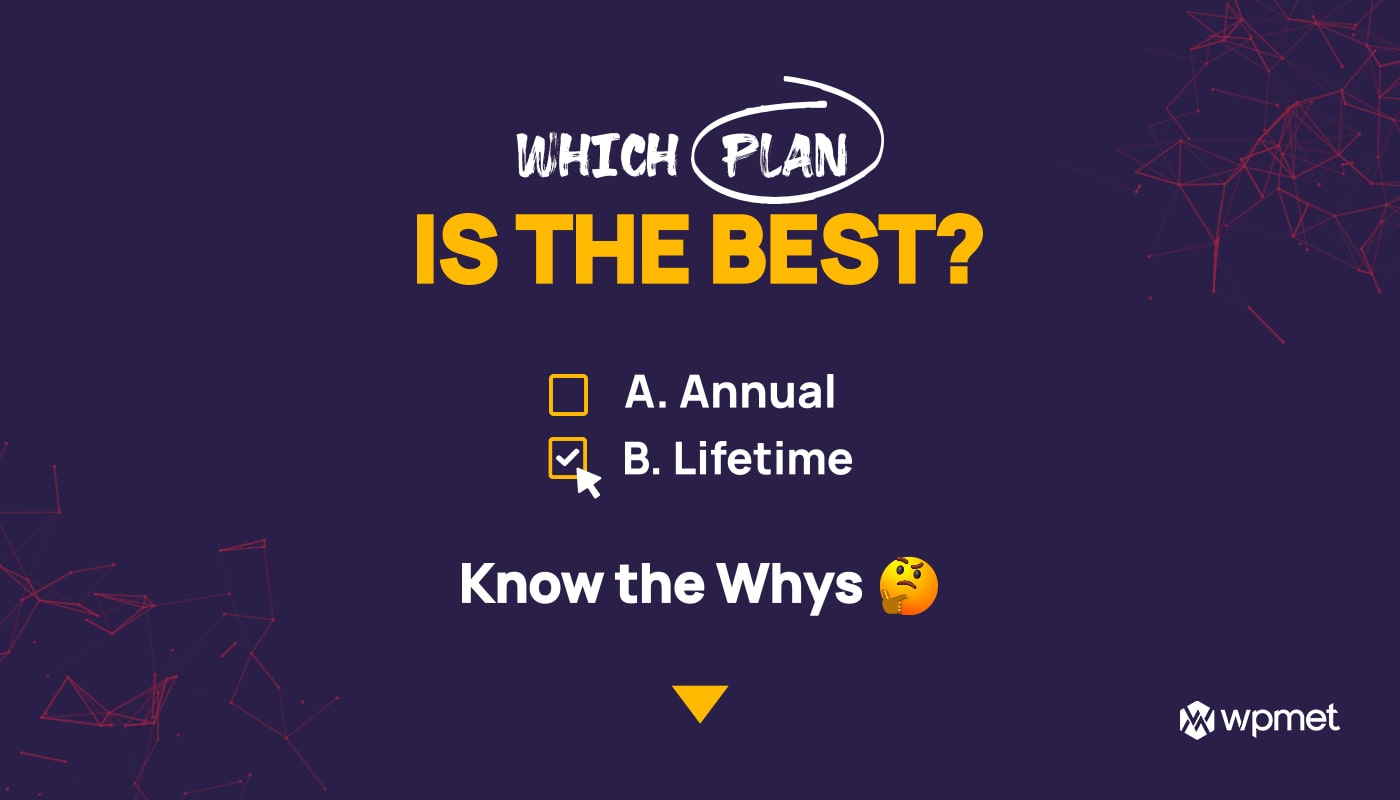 No matter which subscription plan of our products you choose, you'll get all the key features out of the box. But, there are certain advantages of a lifetime plan over an annual plan.
Rationally speaking, going for a lifetime plan is way more profitable for you in the long run. How? Let me explain some reasons right away:
Save Your Money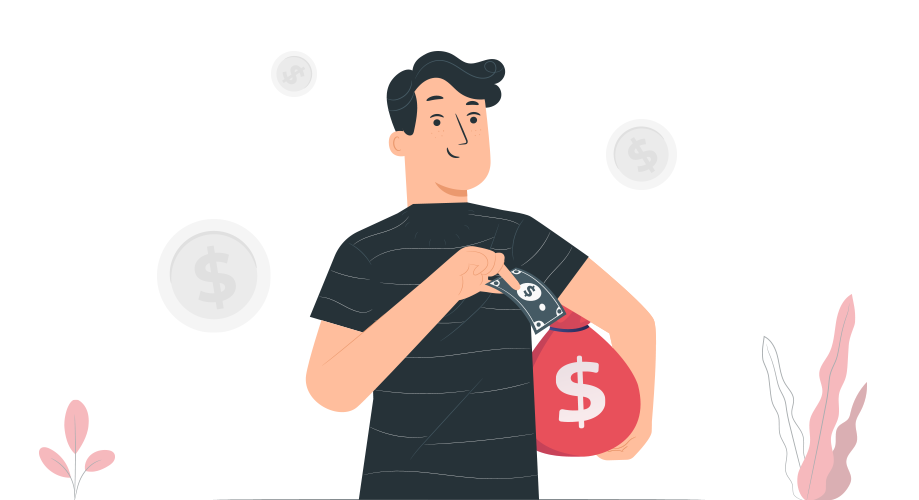 No doubt that a lifetime deal comes with a higher upfront cost. But if you are far-sighted enough, you'll realize that you are paying a lot less eventually.
For example– One of the most popular ElementsKit plugin packages is the professional bundle (annual price $87). You can use this plan for up to 5 sites.
If you renew the annual plan for 3 consecutive years, it will cost you $87 x 3 = $261.
But, what if you choose to use the plugin for the next few years as well? You've to keep adding $87 for every year, right? At the end of the day, it might cost a hell lot of money.
Here comes the benefit of a lifetime plan.
If you choose to go for the lifetime plan, all you're paying is just $259 (with all the features of the professional bundle) for a lifetime with endless support, updates, and security features.
So, which one is more pocket-friendly? The lifetime one, right?
From now on, forget the recurring annual payments. Buy once and get fruits forever.
Your purchase from Wpmet is always gonna be risk-free from your end. We offer a money-back guarantee within 14 days if you are not satisfied with our products.
Keep Your Website Secure and Hackerproof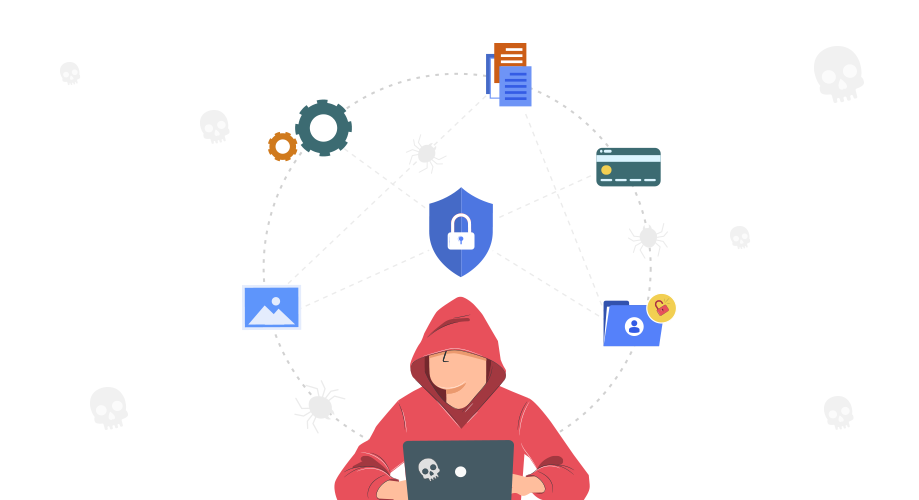 Let me clarify one thing, you can still keep using our plugins even when your yearly plan expires. So, you might ask, "Why do I need a lifetime plan when I get all features active even if the annual plan expires?"
Well, that's a clever question.
But the fact of the matter is, when your annual license expires, you stop getting all kinds of updates (including the security ones). Every website owner knows the pitfalls of using out-of-date plugins.
New updates often come with up-to-date security patches to keep your website 100% protected.
If you miss those updates, your website can be vulnerable to hackers and malware.
I'm damn sure you never want to go through that nightmare.
So, what's the solution?
It is none other than using a lifetime plan to keep your website secure and protected for years with regular updates.
Experience New Features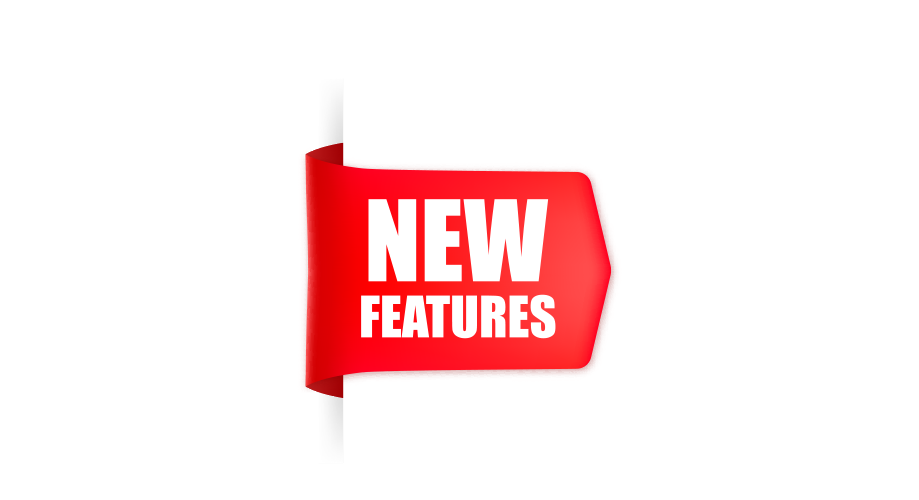 If you want to get rid of the plain vanilla, leveraging new features on your website is a must. Over time, plugins bring more advanced and redefined features.
For example, in a recent update, ElementsKit has redefined the template library with tons of sections, blocks, and pre-built pages.
Now, If you choose an annual plan and then don't renew the subscription, you'll no longer get any new features and that's enough to make your website an outdated one.
To make sure you never stop experiencing new features, choosing a lifetime plan is undoubtedly a wiser decision.
Maintain Compatibility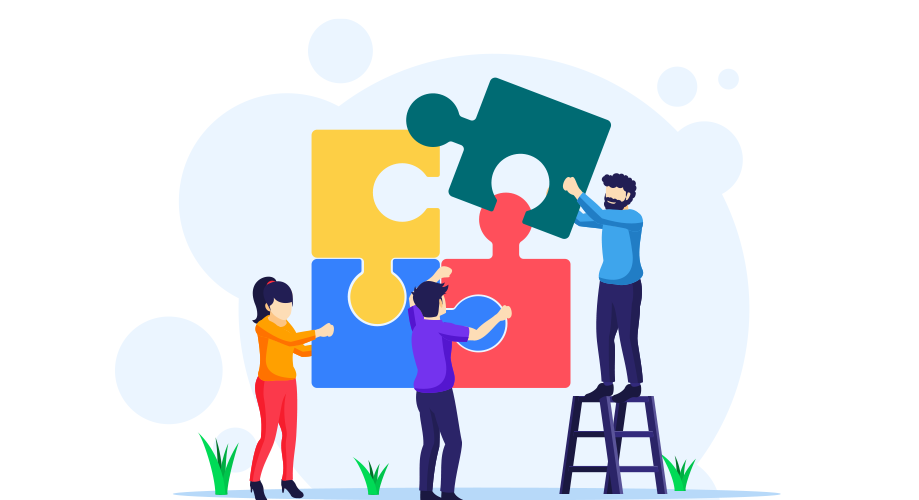 A WordPress plugin is most secure when it is compatible with the latest versions of WordPress and PHP. On top of that, compatibility with the other associated plugins is also vital to make sure a plugin is not conflicting with the rest.
The only way to keep your plugin compatible with WordPress and other plugins is to update it regularly.
You should know that WordPress updated their JavaScript library recently. To keep pace with that update, all the WordPress plugins and themes had to go through an update as well.
You should know that WordPress updated their JavaScript library recently. To keep pace with that update, all the WordPress plugins and themes had to go through an update as well.
Now, if you buy a plugin with a yearly subscription and keep using it without renewal, your plugin will soon be conflicting and become incompatible.

That's why you either need to renew the annual plan or have a lifetime plan to let the plugin get updated automatically.
By now you should understand that the second option is more affordable, stress-free, and time-saving for you.
Ensure SEO Optimized Website Speed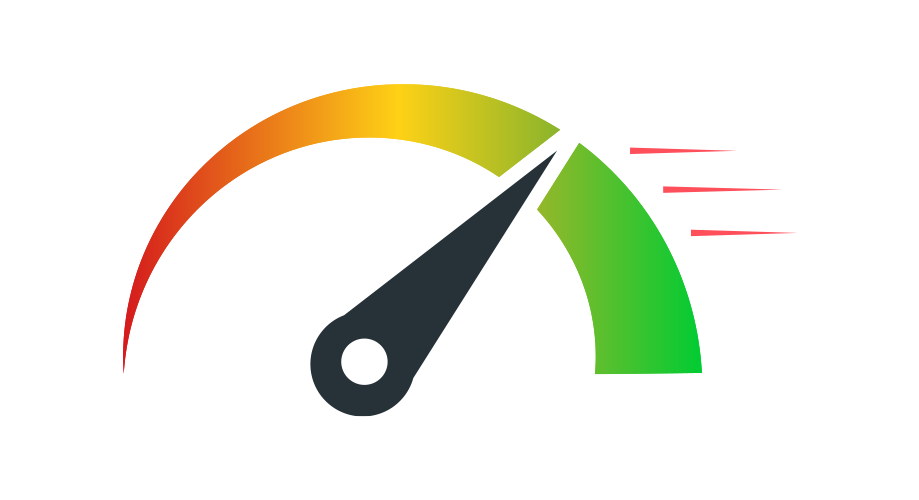 Did you know that loading your website faster impacts SEO score positively?
We all know that Google has recently announced user experience (UX) as a ranking factor. And when it comes to improving the user experience, the page loading speed of your website is one of the core elements you should keep in mind.
Plugin updates often come with increased speed as codes are more optimized by the passage of time.
Now, Whether you want to see your website rank higher or not- that is the question. You obviously want the favor of Google, right? If yes, you know which plan is the best 😉
Get Lifetime Support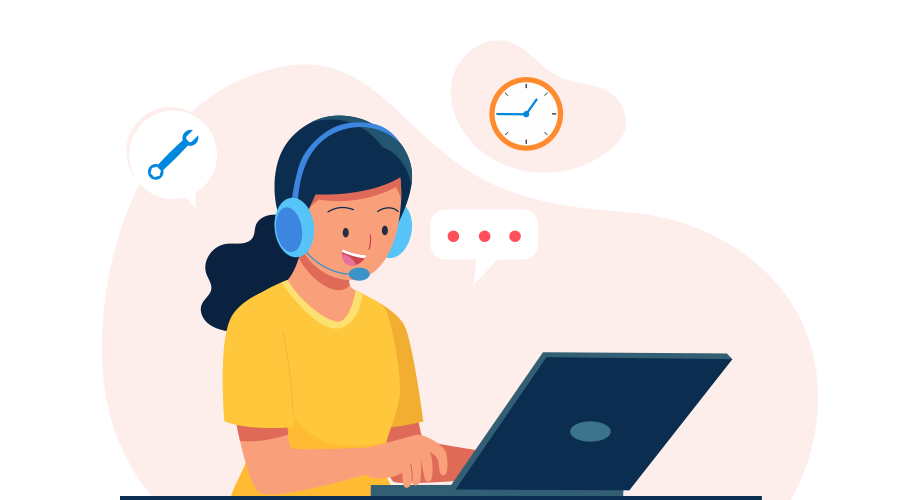 The biggest advantage of a lifetime plan is to get lifelong support.
Without any extra charge or hidden fees, our support team is there to assist you whenever you get stuck.
When it comes to providing support, we're all ears. Just initiate a chat or open a support ticket to reach us.
Wrapping Up
If you look at the pricing page for the first time, you might think that an annual plan is the best choice. But, if you ponder a little more, you'll find dozens of reasons why you should always prefer a lifetime plan over an annual one.