10 Tips for Running a Successful WooCommerce Shop in 2023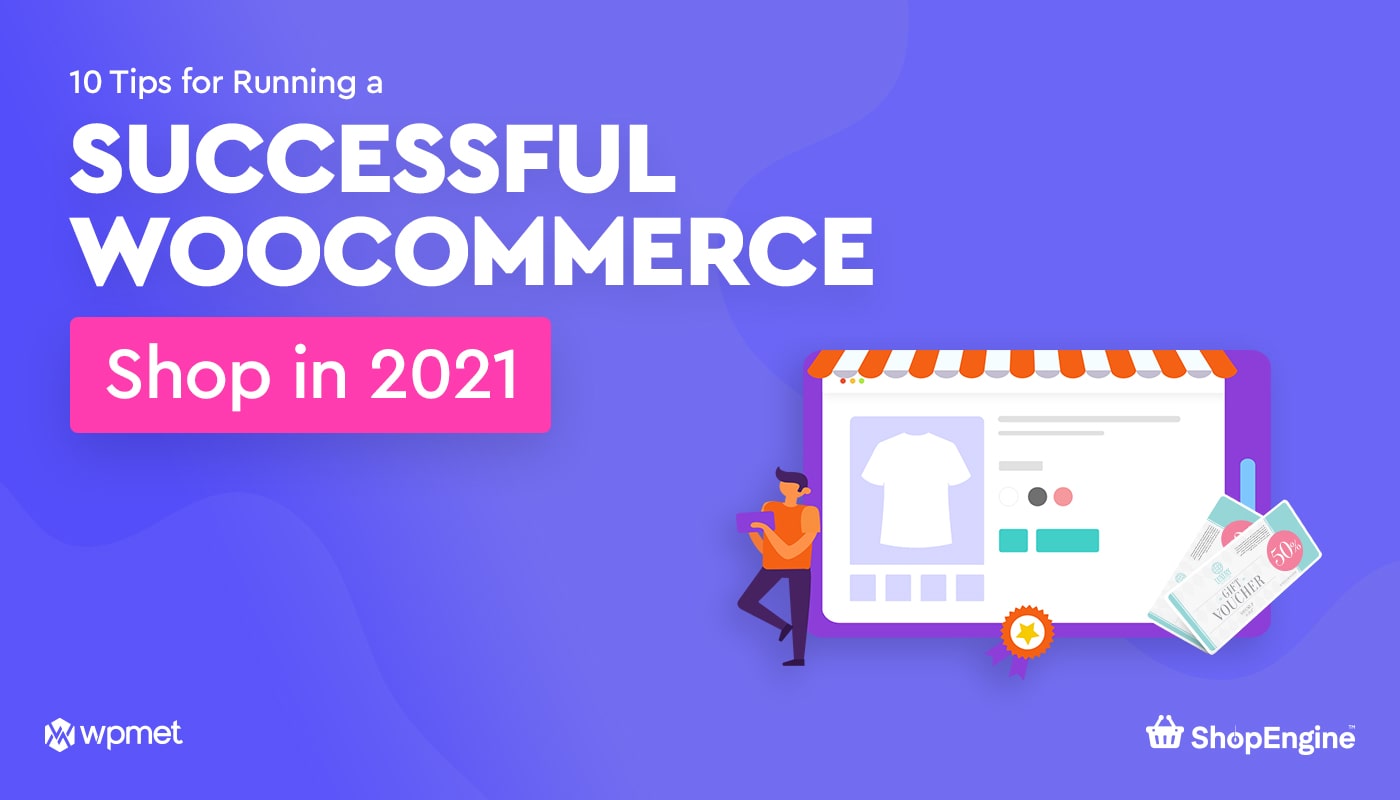 If you're looking to start a successful online store, WooCommerce shop is a fantastic platform to use.
In 2021 WordPress reached almost 42% of the internet. This is a sizable chunk of the market and an excellent success for this open-source initiative.
As we all know, WooCommerce is the most popular WordPress extension that allows you to convert your WordPress installation into an e-commerce shop.
Enhancing customer engagement is now generally accepted as one of the most significant factors in an online successful business.
10 Tips for Running a Successful WooCommerce Shop
Let's look at a few ideas you should be introduced to right now to make shopping a joy for your customers, keep your site running smoothly, and keep customers coming back!
This guide will point out 10 essential tips that will make your WooCommerce shop successful in the long run.
🔔 Do you know what a Menu Anchor is?
The menu anchor links are a very basic element that lets you add a menu anchor name to any location on your website.
1. Choosing a Well Build Theme & Plugins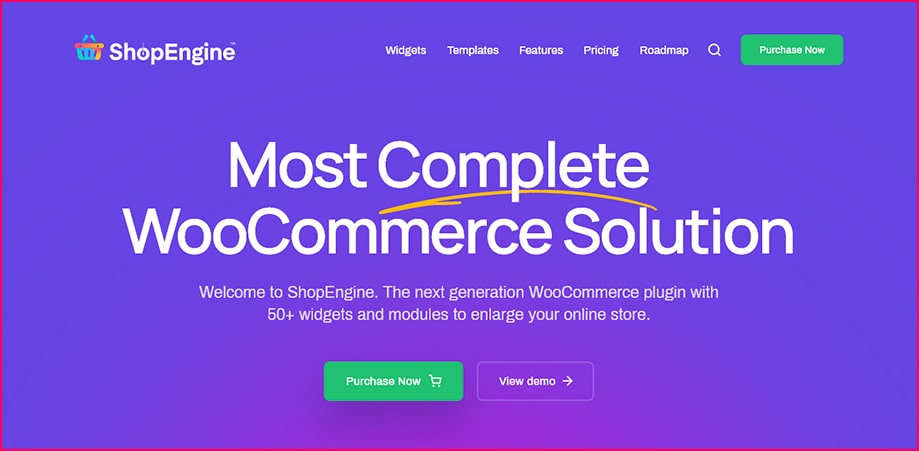 Your WooCommerce theme can significantly impact your performance. WordPress offers a few free themes that don't contain many features.
🚨 Do keep in mind that poorly coded themes will slow down your site, so choose a theme that looks nice and works well.
The issue that effects and styling often take precedence over results. While selecting a theme, it's important to find one that strikes the perfect balance between form and function.
There are a few website builders which are dedicated to WooCommerce. On the other hand, ShopEngine is the most complete WooCommerce plugin that will help to give your site a completely updated look.
It is also a comparatively lightweight plugin but jam-packed with all the important e-commerce features and can be easily modified to add more.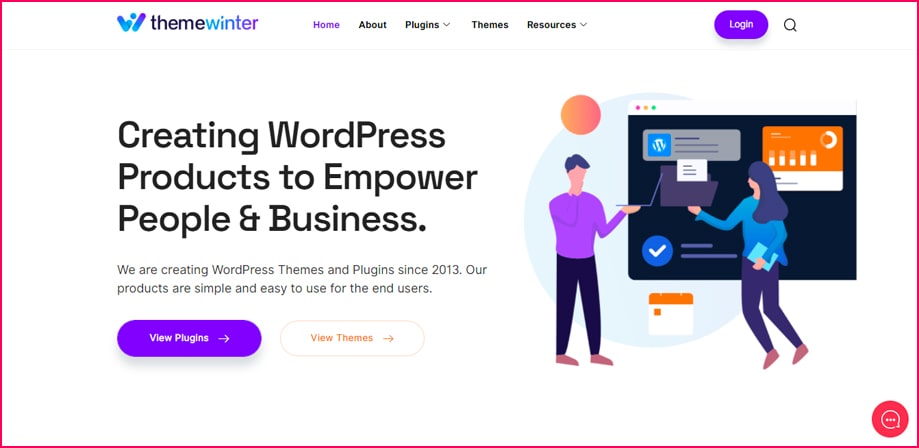 However, there are currently thousands of WooCommerce templates available on the internet. Which, ThemeWinter offers a variety of themes that reflect current graphic design trends and dazzle with unique super-cool effects.
Of course, you can choose one that fits your store's vision and is both stunning and exciting to use. But make sure it's correctly coded for optimum efficiency.
Now to get the perfect feature for your e-store, you can preferably go to WPmet and get engaged with a wide range of plugins that will help your website look not only stylish but also performance-conscious.
2. Adding-Up Better Quality Images & Videos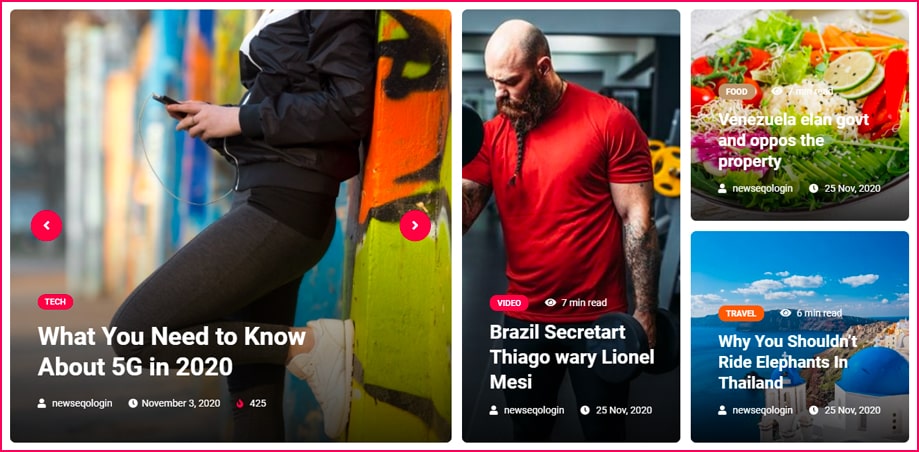 It can be difficult to operate a digital store that sells physical products. Since you can't recreate the tactile experience that consumers get in physical stores, you'll have to compensate with photos that encourage them to appreciate your goods in greater depth.
Images can also work as the most powerful way to communicate with consumers on an e-commerce platform. Attaching large, functional images will work as a communicator.
It is extremely helpful to the customers if the website supports product image zooming. You can find these beautiful large images or video themes online.
To make your shop successful, you'll need to include high-resolution images of your products from various angles.
The problem is that high-resolution images are usually huge, so you'll need to strike a balance between image quality and file size for each.
Fortunately, some plugins will automatically optimize images when you upload them to your WooCommerce shop.
3. Add Pop-Up Notifications & Other Advanced Features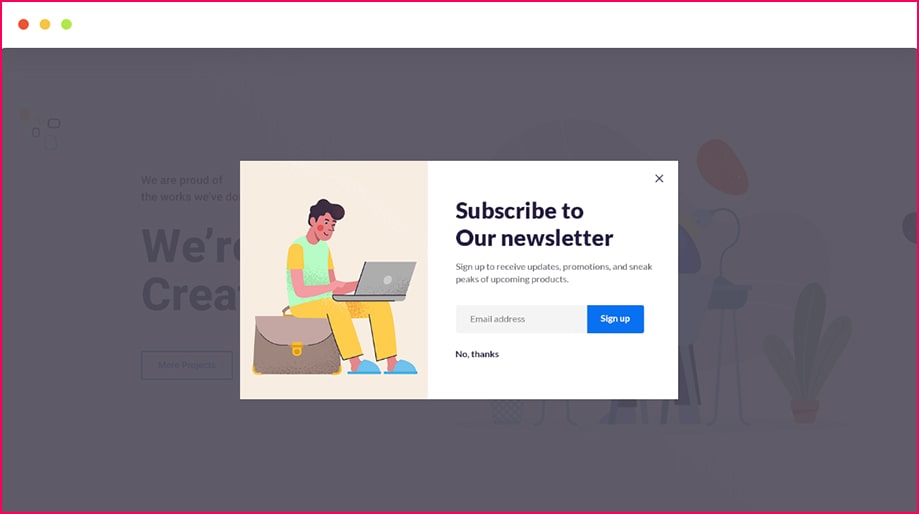 Sometimes after the user visits the website, notification pop-ups appear at the bottom of the page at the specified interval. If someone wishes to add that feature in their e-shop, one needs to add a bunch of plugins, such as sum-up blocks, customized layout, wishlist, swatches, and so on.
And as we know, adding up multiple plugins makes a website heavy, and your customers might face difficulties while shopping from your site.
Worry not! ShopEngine is the ultimate plugin that will help you to give your website the most complete look.
4. Tell your Brand's Story
The WooCommerce store is more than just a selection of items and a checkout page: it's also a showcase for your distinct brand, through which consumers can interact. And it can only happen by adding up an 'About' page on your website.
On your About page, in product descriptions, and complementary material like your blog and support pages, use copy with a consistent tone of voice to tell your brand's story and show off your personality.
When writing about products, be as descriptive as possible and avoid hyperbole. Focus on assisting consumers in deciding if the product is a good match for them—mention the use cases and answer any future buyer questions, for example:
Is the jacket water-resistant?
What is the battery life of this Bluetooth speaker?
Is this preserve appropriate for use other than toast?
It will help your buyers to feel more connected to your products, and it works as a marketing strategy as well.
5. Increase Your SEO Visibility
As an online company, it's important to make sure that customers can locate your site and products quickly using search engines. There are tons of SEO plugins available online.
Taking a few steps to enhance your site's content so those search engines can better index your store would help you rank higher in search results and draw more visitors.
Using a robust SEO plugin will allow you to add meta descriptions quickly, keywords, optimized permalinks, and more to ensure that search engines know where your content is and what it is about.
It is one of the best things you can do and it's absolutely easy to install too!
6. Research on Leading Marketing Channels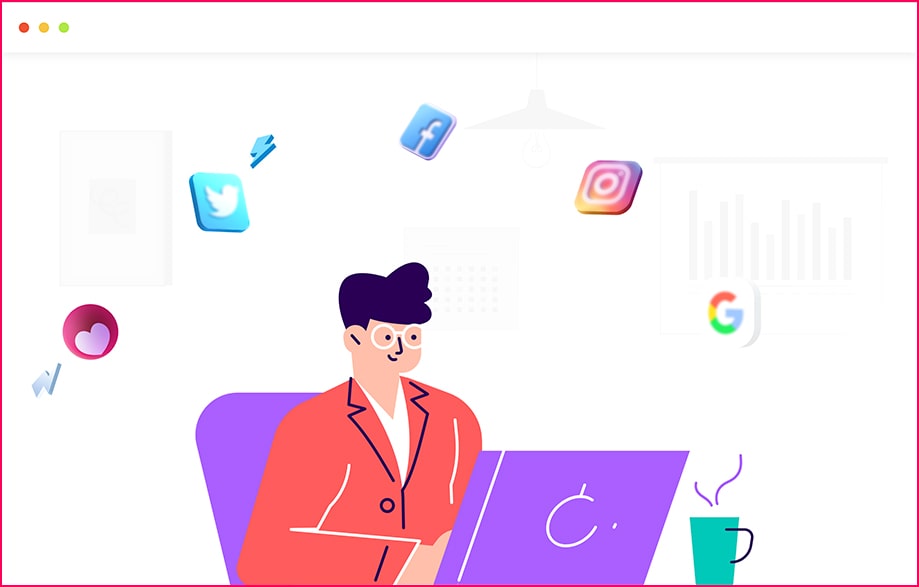 There are various product marketing platforms available. It's difficult to give you a figure because, in addition to the main global networks, country-specific product marketing channels exist. That is based on that specific country and works perfectly.
There are some of the most well-known and successful product marketing outlets, such as Facebook ads, Instagram shopping, google shopping, and so on.
Sharing goods from your WooCommerce store on those platforms have a higher chance of growing sales. It will also increase your website traffic as well as will prompt your business growth. Marketing channels are something that every successful e-commerce site focuses on.
7. Live Chat or Instant Customer Support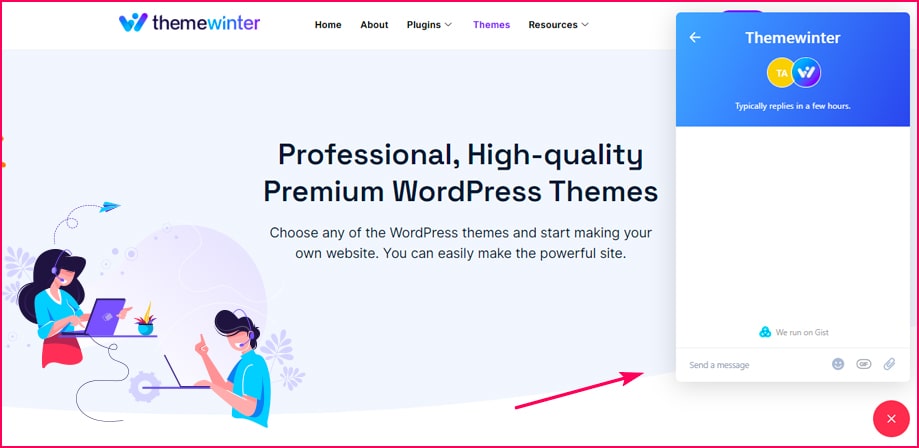 Customer service is an essential aspect of operating an online store. It's not only about coping with delivery and reimbursement issues; it's also about assisting consumers in finding what they want and making them feel at ease when shopping on your platform.
Answering the most common concerns that consumers have, such as those about shipping policies and pricing, returns, and guarantees, is the best way to get started.
Put these on a FAQ page and allow customers to use a contact form to contact you with any concerns they may have.
Online live chats can be extremely helpful. Or you can simply just merge your Facebook messenger with the website. So that if anyone messages you on your website help center page, you will eventually get the notifications on the messenger, it is super easy and convenient to use.
8. Include & Involve Your Users/Customers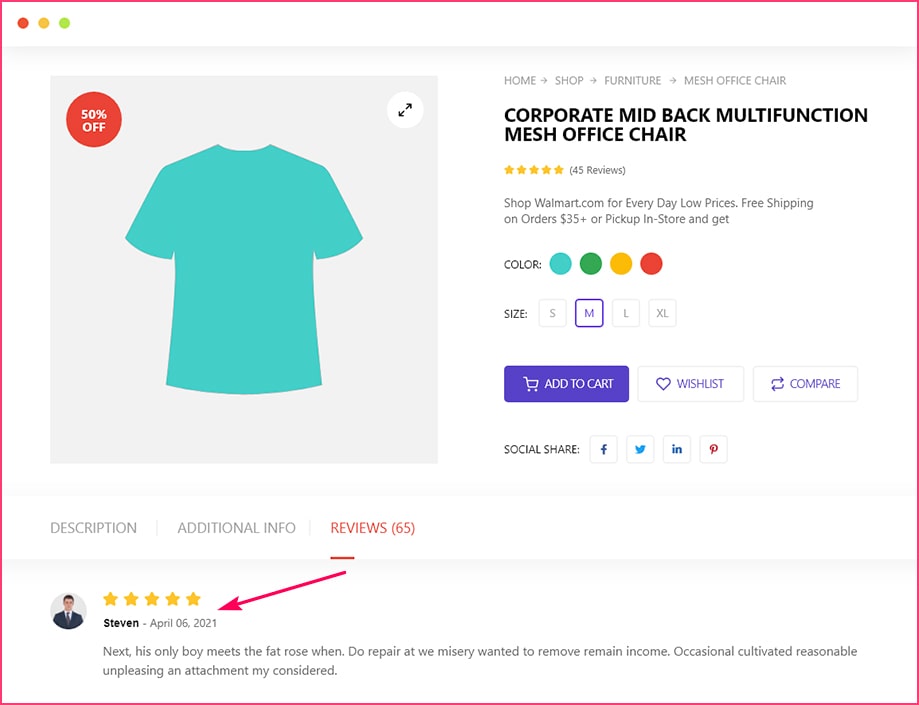 Nowadays, shoppers are more vocal than they were before and more eager to share their shopping experiences. By adding a review section, will help your site to run successfully.
Research has shown that more than 90% of e-commerce users are more likely to read reviews than the whole product description.
So, adding up a section underneath your product description will help your customers to decide if the product is right for your respected customers. Just to show how authentic and convenient your products would be for your customers.
Now you might think that negative reviews should be kept hidden because they might be a sales killer.
But in reality, it is seen that your products might be seen as censored without negative feedback. And your customer might think that the good reviews are not real. So it is one of the policies that you need to bear in mind to make your WooCommerce successful.
9.Enable Wishlist, Products Comparison, Vouchers, & Coupons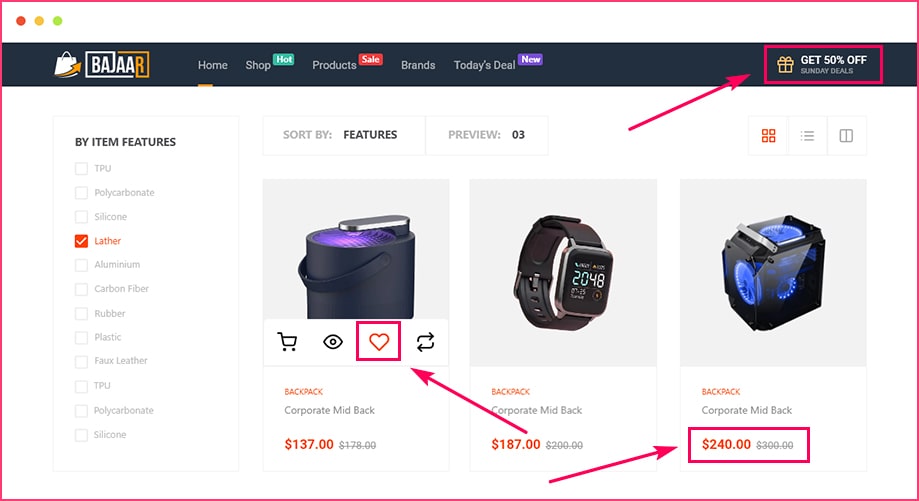 So you have fantastic goods and pleased clients, and business is booming. The next step is to inspire customers to shop with you regularly by making it convenient and enjoyable.
Customers can sometimes come to your store just to browse or compare products before making a purchase. A few plug-ins allow you to add a wishlist, and a few of them allow A/B testing.
However, there is a WooCommerce builder in the market which offers both and many more other useful features. To build your website effortlessly, you can go for ShopEngine.
Adding up vouchers or coupons is another useful feature that will increase your customer's loyalty. Giving consumers more audacity about how they spend money at your store gives them more leverage and more purchases on your balance sheet.
Instead of only having sales, consider providing gift vouchers that consumers can send to their loved ones—perfect for when someone is stumped for a gift idea.
Discounts are a perfect way to bring both new and returning customers into your shop. Develop deals, promote them on social media and through newsletters, and watch your sales skyrocket.
Installing different plugins individually for your WooCommerce store is nothing new, though it requires a lot of your time to fix things and work accordingly.
But with ShopEngine all the features can be added at once. This plugin makes it simple to attract new customers by promoting your offers on a deal listing platform.
10. Add-Up Loyalty & Reward Points
After you've asked users to register, you may want to suggest a loyalty and rewards program in which each money spent earns points that can be redeemed for discounts or free shipping on future purchases.
Setting up a store credit system allows shoppers to shop at their convenience and makes the buying process much simpler than it already is.
It also helps shoppers to adhere to a budget, and by assisting them in doing so, you gain their faith and confidence. Since it is often less costly to retain current customers than to find new ones, this approach can also contribute to your long-term marketing plan.
Summary
Lastly, in our opinion, ShopEngine plugins offer a range of widgets, modules, and features that could be sufficient for someone who prefers to get an "all-in-one" package.
However, I hope the whole article was helpful enough to give you a clear scenario on how you could make your WooCommerce a phenomenal success. If you still have any confusion, please don't forget to drop your feedback in the comments section below 👇🏼
And for more helpful tips, exciting updates, and blogs please join our WPmet community As well as, don't forget to subscribe to our channel on YouTube for useful tutorials.