Maddy Osman: A WordPress-savvy with Versatile Skillset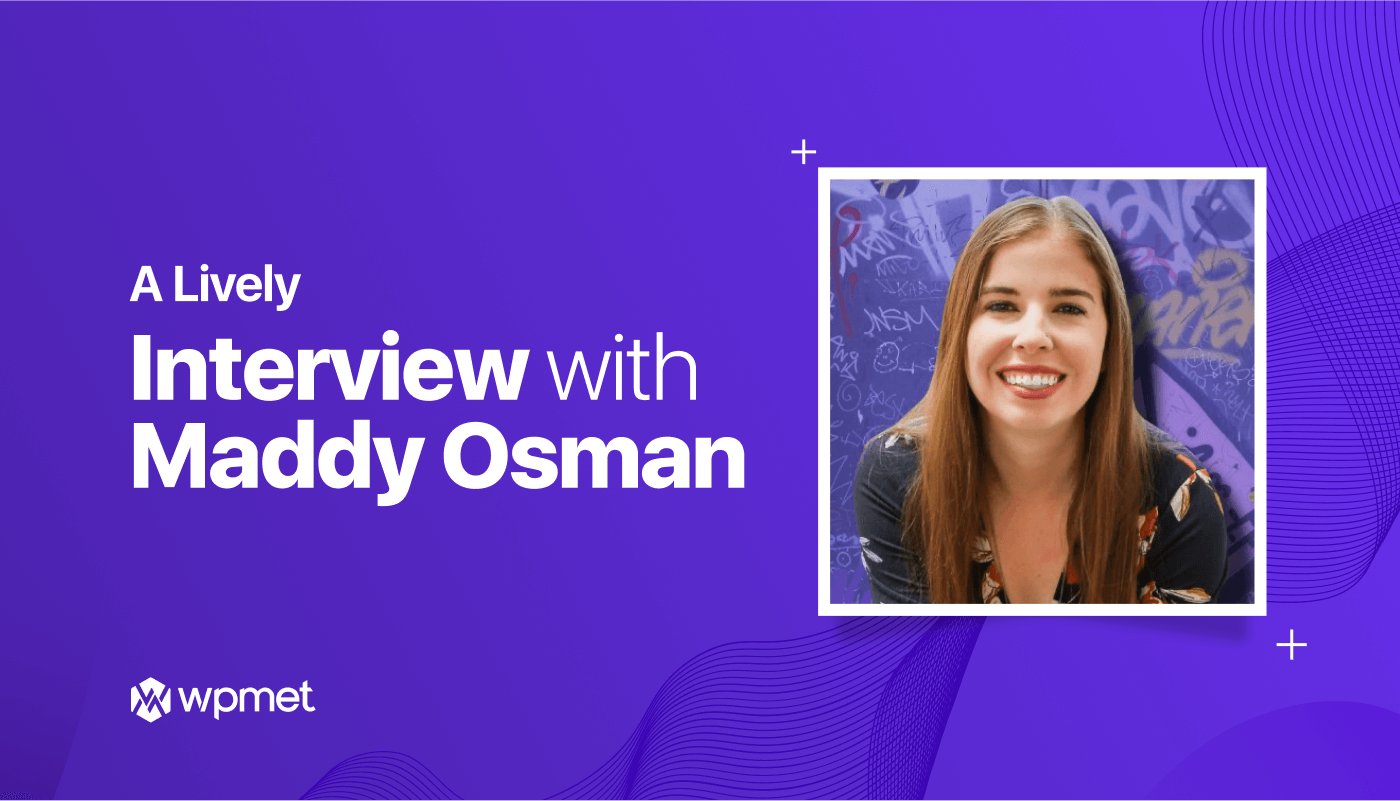 WordPress is a massive industry at the moment with a strong grip on the market. And contributors to this industry are also huge in number. One such contributor who is continuously benefitting this WordPress industry is Maddy Osman, aka, Maddy French.
Maddy Osman is the founder of the SEO content agency The Blogsmith. With a team of 25+, including many editors and writers, she focuses on agency growth. She is a fabulous author with experience in a variety of niches. She writes for an array of topics including freelancing, SEO, social media marketing, and WordPress.
We, from Wpmet, have approached Maddy and interviewed her. We asked about her childhood, education, professional life, and personal interest.
Speaking of Wpmet, it's a software company specializing in plugin development. We have developed oodles of WP plugins, including ElementsKit, ShopEngine, MetForm, Wp Social, and GetGenie. All our products are performing exceptionally in the global market currently.
However, in this write-up, I will introduce you to Maddy Osman and the details she shared with us during the interview. Let's jump to the interview straight away-
Full Maddy Osman Interview:
Before diving deep into the interview with Maddy Osman, let me share some relevant context: Maddy is an entrepreneur, blogger, and SEO content strategist.
She has made an impression in different related fields and has plenty of achievements in her work. Such a lady is really a true inspiration for anyone dreaming big.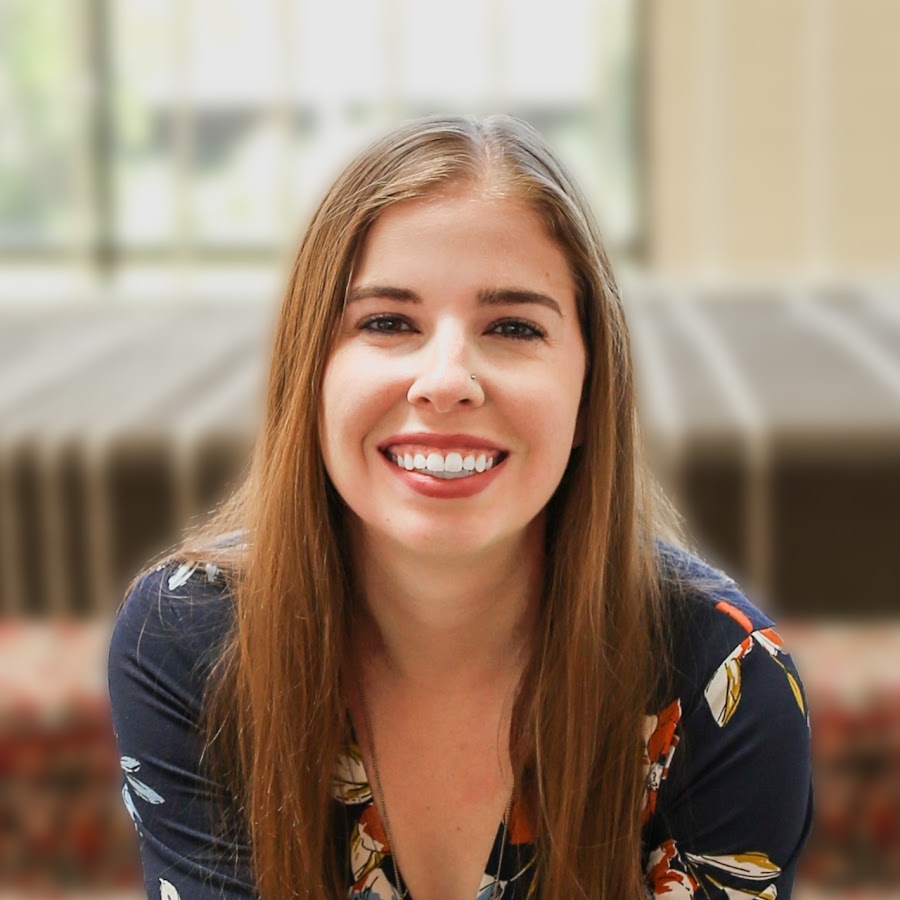 Maddy Osman is an Entrepreneur, Blogger, and SEO Content Strategist
Let's get to the interview with Maddy Osman, including her bio and insights on different issues that she shared in reply to various questions-
1. Tell us about your childhood and how you spend your free time.
Maddy Osman: I grew up in the Chicago suburbs, eventually moving to Iowa to go to university. I studied abroad in Spain (I minored in Spanish) in full immersion. I love languages! Nowadays, I live in Colorado with my husband and our cute pooch, Lola. I love to read (at least a book a week), love to cook and bake complicated recipes, and enjoy the beautiful nature surrounding me in Colorado.
2. What do you have to say about the importance of work-life balance?
Maddy Osman: When I first started freelancing full-time, I made no attempt to create a work-life balance. I worked nights, weekends – whenever I could. Work became my entire identity. It wasn't healthy and it certainly wasn't sustainable. It took me a few years to break myself of this practice and I'm so glad that I did.
I still work some nights (that's when I do my best work)—but I give myself more time during the day for fun and rest (aka, non-work stuff). If I do any work on weekends, it's about projects I'm really excited about, not rote, boring work that needs to be done. I take a lot more time for myself these days and I do better work during my working hours as a result.
3. What do you do to solve your problems?
Maddy Osman: I seek the input of others. I ask my team to weigh in on big decisions so that I can see how something will land from another point of view. I ask my accountability partners and mastermind members for their input on strategies I'm developing and what I might be missing.
I also work with various mentors (SCORE is an awesome free US-based program for this) who are way smarter than me and way further in their business careers, who can speak to my issues from those perspectives.
I think I used to think that I could figure everything out on my own but that was an extremely limiting worldview. Nowadays, I seek as much input as possible before making decisions to ensure that my blind spots won't get in the way of my success.
4. Who is your idol and how do you think he/she motivates you?
Maddy Osman: My idols are my parents who always encouraged and supported me for what I wanted to achieve. My mother worked in the corporate sector, fulfilled her dream, and achieved her goal (seemingly) without being affected by gender.
This also made me believe that my gender wouldn't be a limiting factor on my way to the top and I went to achieve my business success.
My father was an entrepreneur who built his own business from scratch and made sure he achieved the goals he aspired to. This inspired me to launch my own entrepreneurial dream and chase it.
5. Why did you agree to publish your success story?
Maddy Osman: I thought it might help other people who are dreamers. I would love to be a mentor for those who have thoughtful questions.
6. What are the startups and businesses you have been a part of? Share your story?
Maddy Osman: My first notable job was in college where I worked for a student-run marketing and design department. I helped with web design and content creation as part of my job. At my school, I was a brand ambassador for Sony which helped me to learn about marketing from different angles.
Through my agency job, I realized that I should focus my business interests into a marketing major. Then, after my graduation, I worked for Groupon in Outbound Sales and took over some freelance projects. Later, I worked at a boutique social media marketing agency in sales and worked on marketing side projects.
One of my side jobs during that time involved working as a brand ambassador for Zipcar. Not long after, I decided to quit working for someone else to focus on starting my own business.
7. What inspired you to get into the WordPress industry?
Maddy Osman: The first WordCamp I attended was in Chicago and I enjoyed it a lot. I liked to be around professionals who were working with WordPress. After getting more involved with these in-person events, I realized the inclusivity and friendliness of the WordPress community. Then, I moved to Denver and got in touch with Patrick Rauland– a WordCamp Denver organizer to see about helping as an organizer.
I realized that working with the team could also help me build my professional network in my new home.
The rest is history! For the last several years, I have been helping to organize WordCamp Denver.
8. What do you think is the biggest drawback in this industry and how can it be resolved?
Maddy Osman: I think the biggest drawback in the WordPress industry is the idea that you should contribute to an open-source platform (WordPress) but not be able to profit from that energy and effort. I would appreciate it if the WordPress Foundation would support organizers fundraising specifically for speaker honorariums.
Personally, I invest a lot of my time in organizing WordCamp Denver every year but don't ask for compensation.

9. What is the key to your success and what tips would you like to give to the SMEs in this industry?
Maddy Osman: The key to my success was to continue learning and believing that there is no end to learning. There is always room for improving any process.
This is exactly how I created The Blogsmith Style Guide which helps us serve multiple brands with high-quality, consistent content. I codified regular edits coming from different brand editors and internal edits.
Learn more about our approach to style with Writing for Humans and Robots: The New Rules of Content Style—a book I wrote to help the writers and editors on my team (and anyone else involved with creating content for a global Internet audience). Download a free chapter on WritingforHumansandRobots.com.
10. Any personal tips you'd like to share with your readers?
Maddy Osman: You've probably heard this before, but I repeat it. Any time you spend building professional connections will pay off eventually: whether this involves people trying to connect you to other people who they think can benefit from your services or they themselves needing your services.
Try to be a people connector and help people resolve issues and in the end, karma will come back around to help you.
11. What was the biggest defeat of your career?
Maddy Osman: A few years ago, when I was building up my team, there was a situation when I approved work that wasn't ultimately up to my standard but wasn't immediately apparent. The client pointed out some issues and then I went deeper into those issues and flagged additional issues.
I fixed the issues at my own cost and time without charging for them. Due to taking responsibility and fixing the issues quickly, they are still my clients to a larger extent than they were at that time. I put multiple quality control checks and rules into place after this incident to ensure it would not be an issue in the future.
Winding up:
In my opinion, anyone dreaming big and wanting to fulfill their dream should follow the life of Maddy Osman. She is a great role model for the young generation looking to take up challenges. Her life and achievements teach us that if we set a goal and strive to notch up the goal, no hurdle can hinder our way.
Each and every word she shared in her interview was a gem. Her words truly guide and instruct us to work hard, contribute to people's betterment, and leave an impression on the minds of people. Her words also emphasize dreaming big and not quitting until you achieve it.
On that note, don't forget to visit our website as you can get a bunch of useful WordPress products from us. Until next time, just chill and have a pleasant time!
Passionate to know the success story of Katie Keith, a WordPress entrepreneur? Go through the blog linked below-